The paleo diet is all about eating like a caveman—lean meats, vegetables, fruits, and nuts. That means no processed foods, grains, dairy, or legumes (12). Any foods that come in a package are out, as are some non-meat products that come from an animal (dairy included). Traditional lunch foods like sandwiches, pizza, and pasta are also off-limits on the paleo diet. That can make lunchtime a bit of a challenge if you're trying to stick to the paleo diet. But that doesn't mean you have to eat boring lunches every day. There are plenty of delicious and easy paleo lunch ideas that will satisfy your hunger and give you the energy you need to make it through the afternoon.
What Do You Eat For Lunch On Paleo?
There are a dozen crazy bowls and wraps you could eat for lunch on the Paleo Diet, all made with a combination of the following ingredients:
Vegetables
Vegetables make up the bulk of your Paleo lunch. Choose from a variety of fresh, nutrient-rich vegetables like kale, spinach, carrots, tomatoes, broccoli, cucumbers, and more. 
Use them in place of grain-based wraps (lettuce wraps instead of wheat tortillas), as a base for salads (cauliflower "rice" instead of regular rice), or in noodle-less soup recipes (zoodles instead of pasta).
Fruit
While some people choose to avoid fruit because of the sugar content, others find that including a small amount of fresh fruit in their lunchtime routine helps to satisfy sweet cravings and provides fiber and other essential nutrients (8). 
If you do choose to include fruit, select fresh options like berries, apples, and pears or dried fruit like dates, figs, and apricots.
Protein
Protein is an essential part of any lunchtime meal, and on the Paleo Diet, you have a variety of delicious options to choose from. Enjoy grass-fed beef, chicken, fish, eggs, or tofu, or go for plant-based options like nuts and seeds. 
Healthy Fats
Healthy fats are an important part of the Paleo Diet and can help to promote satiety and weight loss (6). Choose from olive oil, avocado, coconut oil, and nut butters.
Condiments And Seasonings
To add flavor and interest to your paleo lunch, include a variety of condiments and seasonings. Popular options include salsa, guacamole, pesto, and herbs and spices.
Read More: Paleo Diet 7-Day Meal Plan: The Beginner's Guide To Eating Like Our Ancestors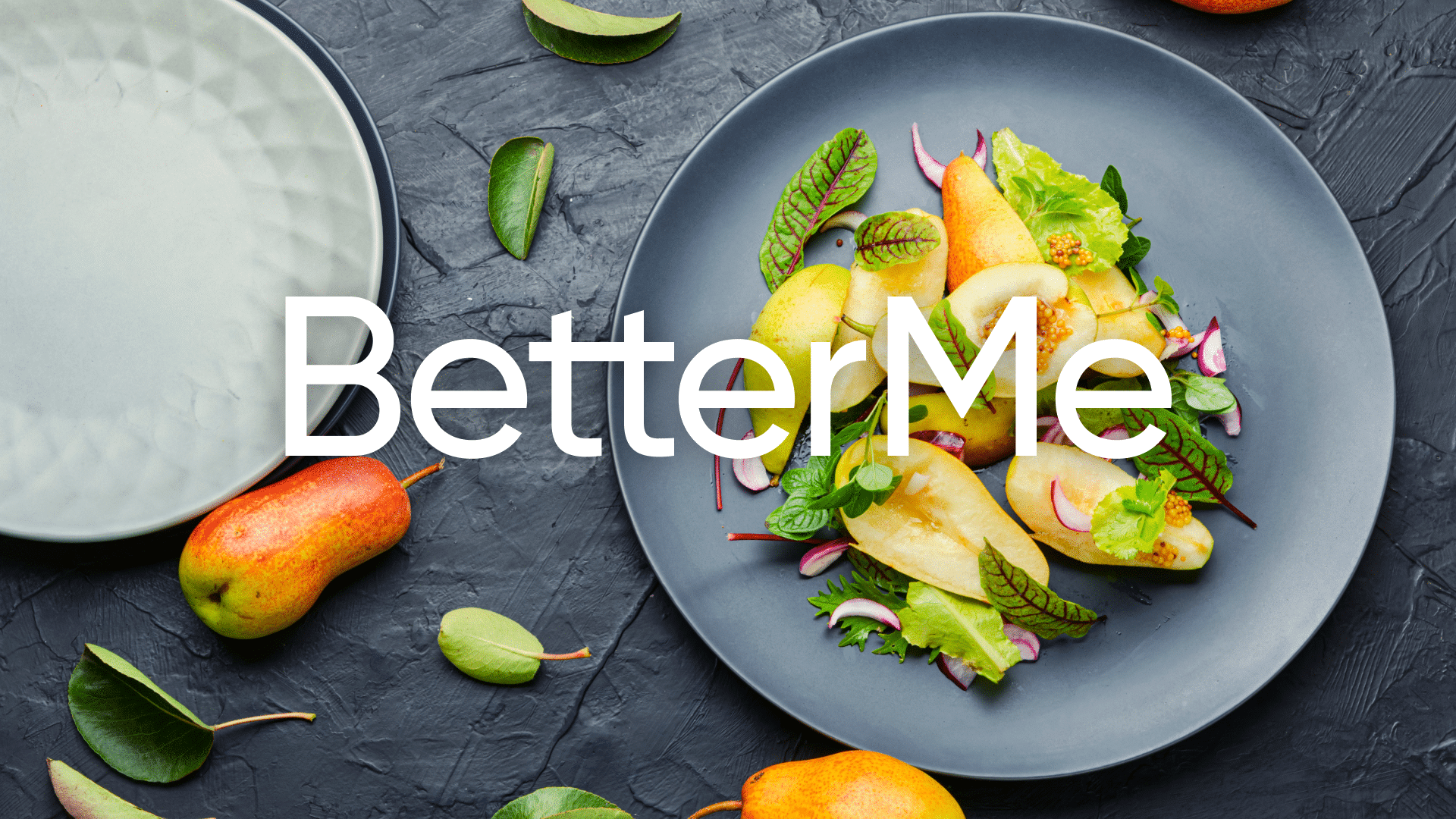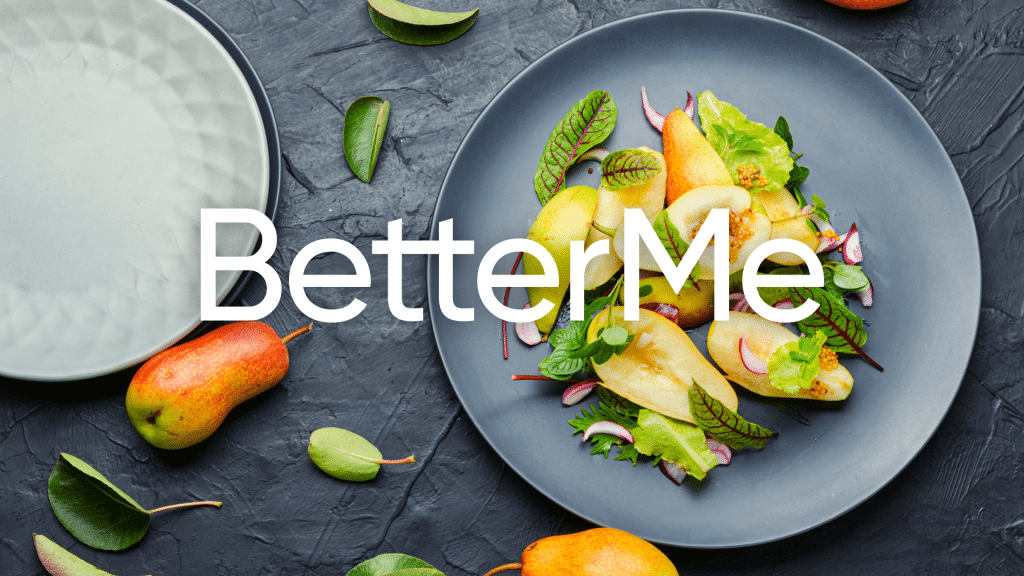 What To Avoid When Making Paleo Lunches
While the ingredients above are all paleo-friendly, there are a few things you'll want to avoid when putting together your lunchtime meal (15). Any food that was not around during the Paleolithic Era is off-limits, which includes the following:
Ultra processed foods
Ultra processed foods are a no-no on the Paleo Diet. That means you'll want to avoid anything that comes in a can, box, or package.
Dairy
Dairy products are not part of the paleo diet, so you'll want to steer clear of milk, cheese, yogurt, and other dairy products. 
Grains
Grains are also not part of the paleo diet, which means no bread, pasta, rice, or cereal. 
Legumes
Beans, peas, and other legumes are not part of the paleo diet.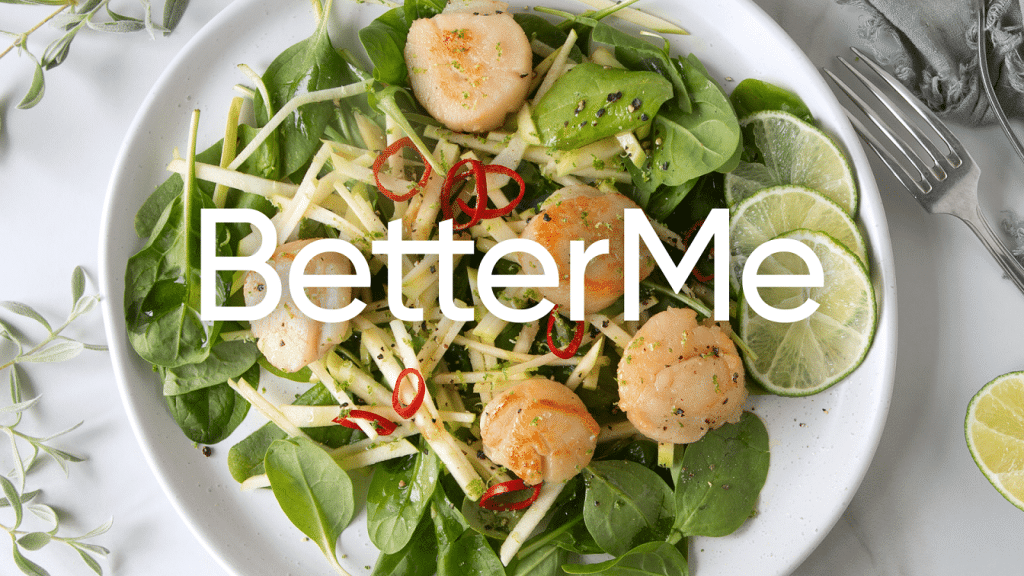 10 Easy Paleo Lunch Ideas
Looking for easy lunch recipes that are both delicious and paleo-friendly? Here are 10 ideas to get you started:
1. Cobb Salad (1)
This classic cobb salad is made with chicken, bacon, hard-boiled eggs, avocado, and vegetables. It's a great option for lunch or dinner and can be easily customized to your liking. 
Cobb salads are typically served with ranch dressing, but many other paleo-friendly salad dressings would be delicious on this salad.
2. Thai Chicken Zoodle Soup (2)
Missing your favorite Thai takeout dishes? This paleo-friendly soup is the perfect solution. It's packed with protein and vegetables, and the zucchini noodles make it a lighter option than traditional noodle soups. 
Creamy coconut milk and red curry paste give this soup its signature flavor.
3. BLT Salad (3)
This BLT salad is a deconstructed version of the classic sandwich. It's made with bacon, lettuce, tomatoes, and avocado, and can be enjoyed on its own or served with paleo bread. This salad is best when made with fresh, in-season tomatoes.
4. Buddha Bowls (4)
Buddha bowls are a great way to pack a lot of nutrients into one meal. They typically include protein, vegetables, and a grain or starch. 
For a paleo-friendly Buddha bowl, substitute rice or quinoa with cauliflower rice or sweet potato. Some popular protein options include chicken, fish, tofu, and tempeh.
Whether you're looking to simply pep up your fitness routine, jazz up your diet with mouth-watering low-calorie recipes or want to get your act together and significantly drop that number on your scale – BetterMe app has got you covered! Improve your body and revamp your life with us!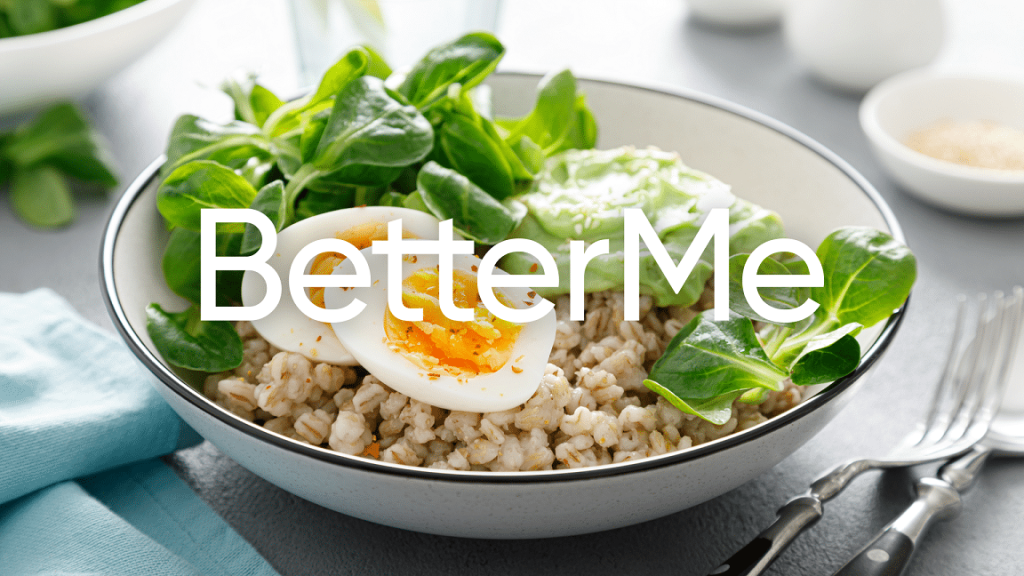 5. Egg Salad (5)
This egg salad is a great way to use up leftover hard-boiled eggs. It is an ideal cold lunch idea for busy days when you don't have time to cook. 
You can serve this with paleo bread—such as coconut flour bread—or eat it on its own. Cabbage or lettuce leaves also make a great vehicle for egg salad.
6. Spaghetti Squash With Meat Sauce (7)
This spaghetti squash dish is a lighter and healthier version of classic spaghetti and meat sauce. 
The spaghetti squash takes the place of pasta, and it's topped with a flavorful meat sauce made with ground beef, tomatoes, and spices. This dish can be cooked in the oven or Instant Pot.
7. Veggie Paleo Pizza (9)
Treat yourself to a delicious and healthy pizza for lunch with this veggie-packed recipe. It's made with a paleo-friendly crust and topped with tomato sauce, veggies, and plenty of cheese.
You can use any combination of vegetables you like, but some good options include mushrooms, onions, bell peppers, and olives. For those wondering, "is cheese paleo?" the answer is no, it's not. Thankfully, dairy-free, soy-free cheese is a thing, and it makes this recipe possible.
8. Grilled Chicken Salad (11)
This grilled chicken salad is full of flavor and perfect for a light lunch. The skin-off, boneless chicken breast is marinated in a combination of olive oil, lemon juice, garlic, and spices, then grilled to perfection. 
Serve it on a bed of greens with your favorite paleo-friendly salad dressing. Note that removing the skin from the chicken will reduce the amount of fat and calories in this dish.
9. Shrimp Salad Wraps (13)
Shrimp are a nutrient powerhouse—they're a great source of protein, omega-3 fatty acids, and vitamins and minerals. This shrimp salad is made with cooked shrimp, diced cucumber, avocado, and paleo mayonnaise. 
It's perfect for lunch or a light dinner and can be served in lettuce wraps or on top of greens.
10. Stuffed Bell Peppers (14)
Sweet, savory, and filling, these stuffed bell peppers make a great paleo lunch. Fill them with your favorite protein and vegetables, then bake in the oven or cook in the Instant Pot. Bell peppers are rich in antioxidants and make a great vessel for a variety of different fillings.
Read More: Keto Vs. Paleo: Which One Is The 'It' Solution For Weight Loss?
Tips For Sticking To The Paleo Diet
Paleo diet enthusiasts know that one of the best ways to stay on track with their eating plan is to:
Meal Prep
Planning and preparing meals in advance can help you stay on track and avoid unhealthy choices when you're feeling hungry (10).
Keep It Simple
Don't try to make every meal a gourmet paleo feast. Stick to basic, whole foods, and don't be afraid to repeat meals.
Be Prepared
Whether you're eating at home or on the go, it's always a good idea to have paleo-friendly snacks and meals available.
Find A Balance
While the paleo diet does eliminate some foods, there's no need to be overly restrictive. If you enjoy the occasional non-paleo food, don't stress about it.
Beat The Afternoon Slump
Afternoon energy dips are common, but they can be dangerous traps if you're trying to stick to a healthy diet. Have a nutritious snack on hand to stave off hunger and mindless snacking.
Lunchtime is the perfect opportunity to fuel your body with nutrient-rich foods that will give you sustained energy throughout the day. With these paleo lunch ideas you'll be able to do just that—and enjoy every minute of it.
If you struggle to even flirt with the idea of giving up your favorite foods or working out till your legs give way – BetterMe app is here to breathe a fresh perspective into the way you view the weight loss process! Check out the app and experience the fun side of fitness and dieting with BetterMe!
The Bottom Line
Lunch while on the Paleo diet doesn't have to be boring. There are many delicious and nutritious recipes to choose from. And, with a little creativity, you can turn your favorite dishes into a Paleo-friendly meal.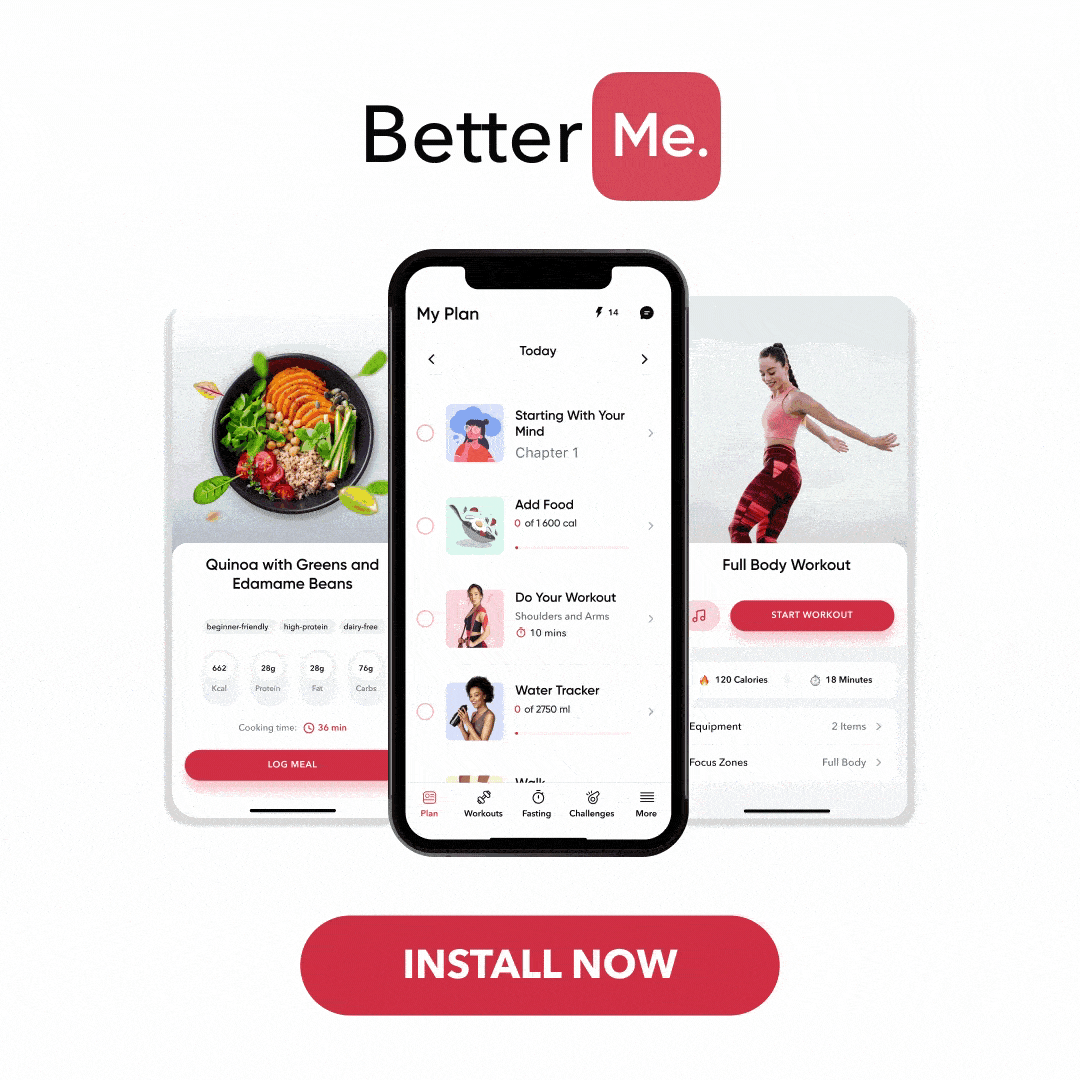 DISCLAIMER:
This article is intended for general informational purposes only and does not address individual circumstances. It is not a substitute for professional advice or help and should not be relied on to make decisions of any kind. Any action you take upon the information presented in this article is strictly at your own risk and responsibility!