Slow cooking truly is the lazy person's solution to healthy meal prep. Rather than spend hours laboriously preparing and cooking meals, a crockpot allows you to simply throw in your ingredients and allow them to simmer to perfection. It's the epitome of "set it and forget it" and will free up your day for other tasks while your hearty, nutritious meal cooks itself.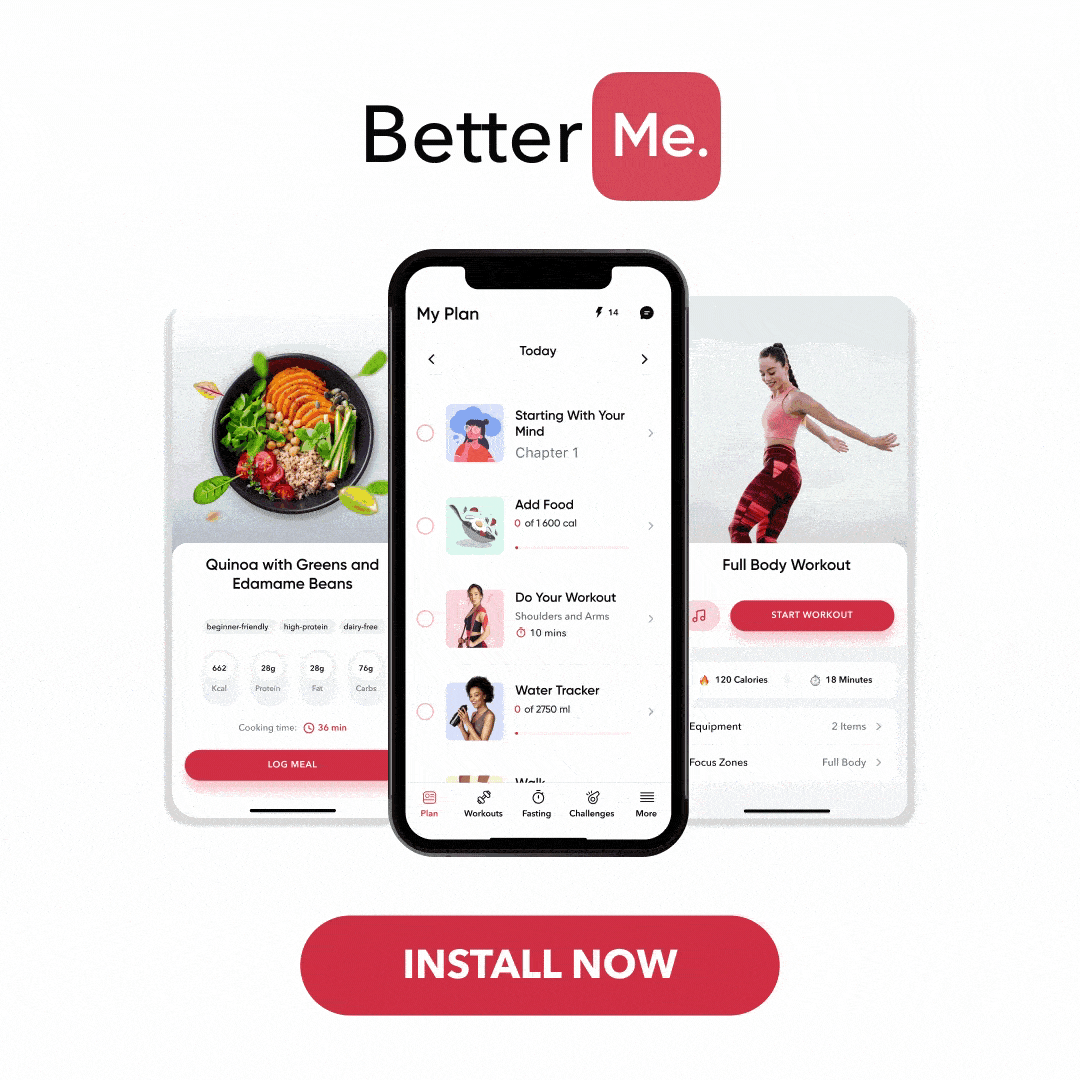 These 4 healthy crockpot recipes are so easy that anyone can make them. They will save you time while also providing a nutritious meal option that doesn't compromise on taste. From hearty soups to succulent stews, these recipes are packed full of fresh vegetables, lean proteins, and flavorful spices. Each dish is designed to satisfy your palate while keeping you nourished and energized.
Whether you're a workout beast or just a beginner making your first foray into the world of fitness and dieting – BetterMe has a lot to offer to both newbies and experts! Install the app and experience the versatility first-hand!
What Are The Best Healthy Crockpot Recipes?
The best healthy crockpot recipes can be summed up in three words: easy, delicious, and nutritious. We've scoured the internet to find recipes that use easy-to-find ingredients you can cook in your crockpot. Here are a few of our favorite go-to dishes:
Slow Cooker Turkey Chili with Butternut Squash (5)
This dish is a perfect addition to your list of healthy crockpot recipes for weight loss. Lean turkey and a load of nutritious vegetables make a hearty dish that's both satisfying and great for your waistline. This flavor-packed meal will keep you full for hours, so you can shed those pesky pounds without missing out on tasty meals.
Ingredients
1 pound lean ground turkey

1 (28 ounce) can no-salt-added crushed tomatoes

1 (14 ounce) can kidney beans, rinsed

1 large onion, diced
4 cups cubed butternut squash

1 cup water

¼ cup tomato paste

3 tablespoons chili powder

1 tablespoon ground cumin

1 tablespoon finely chopped fresh garlic

½ teaspoon ground cinnamon

¾ teaspoon salt

¼ teaspoon cayenne

1 cup shredded sharp Cheddar cheese, for serving

½ cup sliced scallions, for serving
Instructions
Warm up your crockpot: Start by turning your slow cooker on to the high setting to pre-warm it while you gather and prepare your ingredients.

Cook the turkey: In a large skillet, over medium heat, cook the ground turkey until it's browned and no pink remains. Once this is done, drain any excess fat and transfer the cooked turkey to the slow cooker.

Add the remaining ingredients: Add the crushed tomatoes, kidney beans, diced onion, cubed butternut squash, water, and tomato paste to the slow cooker. Stir all the ingredients together.

Season the mixture: Add the chili powder, ground cumin, chopped garlic, ground cinnamon, salt, and cayenne. Stir well to ensure all ingredients are well mixed and coated with the seasoning.

Cook the chili: Cover the crockpot with a lid and set it to cook on low for 7-8 hours or on high for 4-5 hours. The chili is ready when the butternut squash is tender and the flavors have melded together.

Serve your dish: Once cooked, ladle the chili into bowls. Top each serving with shredded sharp Cheddar cheese and sliced scallions. Enjoy your Slow Cooker Turkey Chili with Butternut Squash hot.
Note, the cooking time may vary based on your specific brand of slow cooker. Therefore, you should keep an eye on your dish towards the end of the cooking time to prevent overcooking.
Recipe makes 6 servings.
Nutrition information (per serving)
 276 Calories | 6g Fat | 35g Carbs | 22g Protein
Slow Cooker Chicken Cordon Bleu Soup (4)
This recipe is perfect if you're looking for a healthy slow cooker meal for your family. Creamy, cheesy, and comforting, you should think of this soup as a healthier version of classic chicken cordon bleu. With lean protein and lots of fresh vegetables, it will surely satisfy everyone.
Ingredients
6 cups chicken broth low-sodium

1 cup nitrate-free ham, diced

2 boneless and skinless chicken breasts, diced

1/2 white onion, diced

1/2 cup carrots, shredded

2 garlic cloves, minced

1 teaspoon kosher salt

1/2 teaspoon black pepper

1 teaspoon tarragon

1/2 cup Swiss cheese low-fat, grated

1 cup milk, low-fat

2 tablespoons butter, room temperature

2 tablespoons flour
Instructions
Prepare your ingredients: Gather all the ingredients and have them at the ready. Dice the ham, chicken breasts, and white onion, shred the carrots, mince the garlic cloves, and grate the Swiss cheese.

Start the soup: In your slow cooker, combine the chicken broth, diced ham, diced chicken breasts, diced white onion, shredded carrots, minced garlic cloves, salt, black pepper, and tarragon. Mix well to ensure all ingredients are evenly distributed.

Cook the soup: Cover the slow cooker with a lid and set it to cook on low for 6-7 hours or on high for 3-4 hours.

Prepare the roux: Approximately 30 minutes before the end of cooking time, start preparing your roux. In a small bowl, mix together the room temperature butter and flour until a thick paste is formed.

Incorporate the roux into the soup: Take a few spoonfuls of the hot soup from the slow cooker and mix it with the roux to warm it. Once warmed, pour the roux mixture back into the slow cooker while stirring continuously to thicken the soup.

Add dairy: Stir in the grated Swiss cheese and low-fat milk. Mix well until the cheese is completely melted and the soup is creamy.

Serve your dish: Once the soup is cooked and the flavors are well blended, ladle it into bowls. Enjoy your Slow Cooker Chicken Cordon Bleu Soup hot.
Recipe makes 8 servings. 
Nutrition Information (per serving)
Serving: 1 cup | Calories: 211 kcal | Carbohydrates: 8g | Protein: 19g | Fat: 12g | Saturated Fat: 5g | Cholesterol: 53 mg | Sodium: 546mg | Fiber: 1g | Sugar: 3g | SmartPoints (Freestyle): 6
Slow Cooker Vegetable Curry (7)
As far as healthy vegetarian crockpot recipe options go, this Slow Cooker Vegetable Curry is at the top of our list. Filled with plenty of butternut squash, creamy coconut, and spiced to perfection, it's a nutritious dish that's perfect for your low-calorie meal plan.
Ingredients
400ml can light coconut milk

3 tbsp mild curry paste

2 tsp vegetable bouillon powder

1 red chili, deseeded and sliced

1 tbsp finely chopped ginger

3 garlic cloves, sliced

200g butternut squash (peeled weight), cut into chunks

1 red pepper, deseeded and sliced

1 small aubergine (about 250g), halved and thickly sliced

15g coriander, chopped

160g frozen peas, defrosted

1 lime, juiced, to taste

wholemeal flatbread, to serve
Instructions
Gather your ingredients: Start by preparing all the ingredients. This includes peeling and chopping the butternut squash, deseeding and slicing the red pepper, deseeding and slicing the red chili, finely chopping the ginger, slicing the garlic cloves, halving and thickly slicing the aubergine, chopping the coriander, and defrosting the peas.

Mix the curry base: In your slow cooker, mix the light coconut milk, mild curry paste, vegetable bouillon powder, sliced red chili, chopped ginger, and sliced garlic cloves. Stir until all ingredients are well combined.

Add the vegetables: Add the chunks of butternut squash, slices of red pepper, and thick slices of aubergine to the slow cooker. Stir well to ensure all vegetables are coated with the curry base.

Cook the curry: Cover your slow cooker with the lid and set it to cook on low for 6-7 hours or on high for 3-4 hours. Your curry is ready when all the vegetables are tender and the flavors have melded together.

Add the final ingredients: Approximately 20 minutes before the end of the cooking time, stir in the chopped coriander and defrosted peas. Continue to cook until the peas are heated through.

Season your dish: Once your curry is cooked, add lime juice to taste. Give it a final stir to evenly mix the added lime juice.

Serve your dish: Ladle the Slow Cooker Vegetable Curry into bowls and serve hot with wholemeal flatbread on the side. Enjoy your healthy and tasty meal!
Recipe makes 2 servings. 
Nutrition information (per serving)
Kcal 391 | fat 22g | saturates 13g | carbs 30g | sugars 18g |  fibre 14g | protein 11g | salt 1.1g
Read more: Easy Homemade Recipes for Healthy Peanut Butter Cookies.
Slow Cooker Chicken and Red Wine Casserole (6)
Your diet chicken recipe list just got a whole lot more interesting with this Chicken and Red Wine Casserole. A classic French dish made healthier, it offers all the flavors of the original version but with lean protein, nutrient-rich vegetables, and tasty dumplings. Cook a big batch, store the leftovers, and enjoy this healthy crockpot recipe for two all winter long.
Ingredients
6 part-boned chicken breasts or boned for slow cooker (see below)

3 tbsp plain flour

3 tbsp olive oil

3 onions, each peeled and cut into 8 wedges

200g smoked bacon lardons

3 garlic cloves, peeled and sliced

300g large flat mushroom, sliced

2 bay leaves

2 tbsp redcurrant sauce

3 strips of peeled orange zest

300ml red wine

300ml chicken stock
For the dumplings
100g self-raising flour, plus extra for dusting

100g fresh white breadcrumbs

1 tbsp wholegrain mustard

140g butter, cubed

2 tsp fresh thyme leaves, plus extra to serve

2 tbsp fresh parsley, chopped

2 eggs, lightly beaten
Instructions
Gather your ingredients: Start by preparing all the ingredients. This includes part boning the chicken breasts, peeling and chopping the onions, peeling and slicing the garlic, slicing the large flat mushrooms, and preparing the orange zest.

Prepare the chicken: Dust the chicken with plain flour mixed with some salt and pepper. Heat the olive oil in a large frying pan and brown the chicken pieces on all sides. Remove them from the pan and place them into the slow cooker.

Cook the vegetables: In the same pan, fry the onion wedges, smoked bacon lardons, and sliced garlic until they start to take on some color. Add the sliced mushrooms, bay leaves, redcurrant sauce, and strips of peeled orange zest, and continue cooking for a couple of minutes.

Add the liquids: Pour in the red wine and chicken stock. Bring the mixture to a simmer, then pour it over the chicken pieces in the slow cooker.

Cook the casserole: Cover your slow cooker with the lid and set it to cook on low for 6-7 hours or on high for 3-4 hours.

Prepare the dumplings: Mix together the self-raising flour, fresh white breadcrumbs, wholegrain mustard, cubed butter, fresh thyme leaves, and chopped fresh parsley. Add the lightly beaten egg and mix to form a soft dough. Divide the dough into small pieces and roll into dumplings.

Add the dumplings: Approximately 30 minutes before the end of the cooking time, add the dumplings to the slow cooker and push them down into the liquid. They will swell as they cook, so make sure that they are fully submerged.

Serve your dish: Once the casserole and dumplings are cooked, ladle them into bowls. Garnish with extra thyme and serve hot.
Nutrition information (per serving) (4 average portions)
Kcal 382 | fat 9g | saturates 3g | carbs 30g | sugars | 7g | fibre 6g | protein 41g | salt 0.88g
Is Using a Slow Cooker Healthier?
Yes, using a slow cooker can be healthier. Slow cookers are reliant on low heat to prepare food, which creates a flavorful dish without the need to add a lot of extra fat. Cooking "slow and low" in a sealed chamber helps retain the moisture and the steam destroys any bacteria (3).
Is Cooking Meat In The Slow Cooker Healthy?
Slow cooking is one of the safest ways of cooking meat, as advanced glycation end products (AGEs), which are typically found in charred and grilled meats, are less likely to occur. High levels of AGEs have been linked to health problems including heart disease and diabetes (1).
Advice from USDA FSIS indicates that it's safe to cook large cuts of meat and poultry in a slow cooker as long as you follow the manufacturer's guidelines and safety instructions (3).
In addition, this method uses low heat over an extended period to cook food. This is particularly beneficial when you are cooking tougher cuts of meat, as the slow cooking process tenderizes them while also enhancing their flavor.
BetterMe app is a foolproof way to go from zero to a weight loss hero in a safe and sustainable way! What are you waiting for? Start transforming your body now!
Are Slow Cooker Vegetables Healthy?
Yes, slow-cooker vegetables can be healthy. The low-heat, long-cooking process of a slow cooker may even help retain more of the nutrients in vegetables than high-heat methods such as boiling or frying (3).
However, there are several things to consider. Some vitamins, including vitamin C and some B vitamins, are sensitive to heat and can be lost during the cooking process. This is true regardless of your chosen method of cooking, but the longer cooking time in a slow cooker may result in a slightly greater loss of these nutrients.
On the positive side, cooking vegetables in a slow cooker often means they're cooked in liquid. This means that many of the nutrients that are leached out will end up in this liquid, so if it's consumed as part of the dish (for example, in a soup or stew), you will still get these nutrients.
In addition, slow-cooked vegetables can be part of a healthy diet as they are often combined with other nutrient-dense foods, such as lean meats and legumes, in a one-pot meal. These meals can be balanced and nutritious if they contain the right ingredients.
Is Food Better In a Slow Cooker, Taste-Wise?
The taste of food that is cooked in a slow cooker is often highly subjective and is dependent on personal preference. However, there are several reasons why many people find slow-cooked food tastier:
Flavor Development

: Slow cooking allows for better distribution and infusion of flavors as the food is cooked over several hours. This can result in a deep, complex flavor profile that cannot be achieved with quicker cooking methods.

Tender Meat

: Slow cookers are excellent for cooking tougher cuts of meat. The low heat and long cooking time break down tough muscle fibers, which results in incredibly tender meat that falls off the bone.

Sauce Reduction

: As food simmers in a slow cooker over several hours, sauces and broths reduce and intensify in flavor.

Hands-off Cooking

: As slow cooking requires minimal supervision, it reduces the chance of the food burning or being overcooked, which can negatively impact taste.
However, not all foods are suitable for slow cooking. Delicate vegetables can become mushy, and chicken can sometimes become stringy.
Also, as a slow cooker uses lower temperatures, it doesn't produce the Maillard reaction (browning), which creates a depth of flavor in seared meats and caramelized onions. Some cooks brown their meat or onions in a separate pan before they add them to the slow cooker as a means of overcoming this.
So, while a slow cooker can produce delicious, deeply flavored dishes, it's not necessarily the best method to use for every dish.
Read more: This Healthy Ice Cream Recipe Proves That Guilt-Free Dessert Does Exist.
Frequently Asked Questions
Which Is healthier, a pressure cooker or a slow cooker?
Pressure cookers and slow cookers both provide different health benefits. Pressure cookers cook food quickly under high pressure, which can help retain more heat-sensitive nutrients, such as vitamin C and some B vitamins (2).
On the other hand, slow cookers use low heat over a long period. They are great for tenderizing meats and developing flavors, but may cause a slightly higher loss of heat-sensitive nutrients due to the extended cooking time.
The minor differences in nutrient retention will have a minimal impact on the overall health of your meal. The choice between the two often comes down to personal preference, time constraints, and the specific dish you're preparing.
Can you put chicken in the slow cooker without liquid?
Yes, you can cook chicken in a slow cooker without adding liquid. Chicken releases its own juices during the cooking process, which prevents it from drying out. 
However, adding a small amount of liquid (such as broth or water) can help keep the chicken moist and create a flavorful sauce. It should also be noted that without added liquid, the chicken may not cook as evenly, particularly if the slow cooker is filled with other ingredients.
The Bottom Line
Having trusted healthy crockpot recipes on hand for busy weeknights can make the difference between eating a nutritious, home-cooked meal and ordering takeout. Slow cooking has many advantages, from richer flavor development to retaining the nutrients in food. Try the recipes we've curated and see if you can incorporate this healthy cooking method into your meal plan.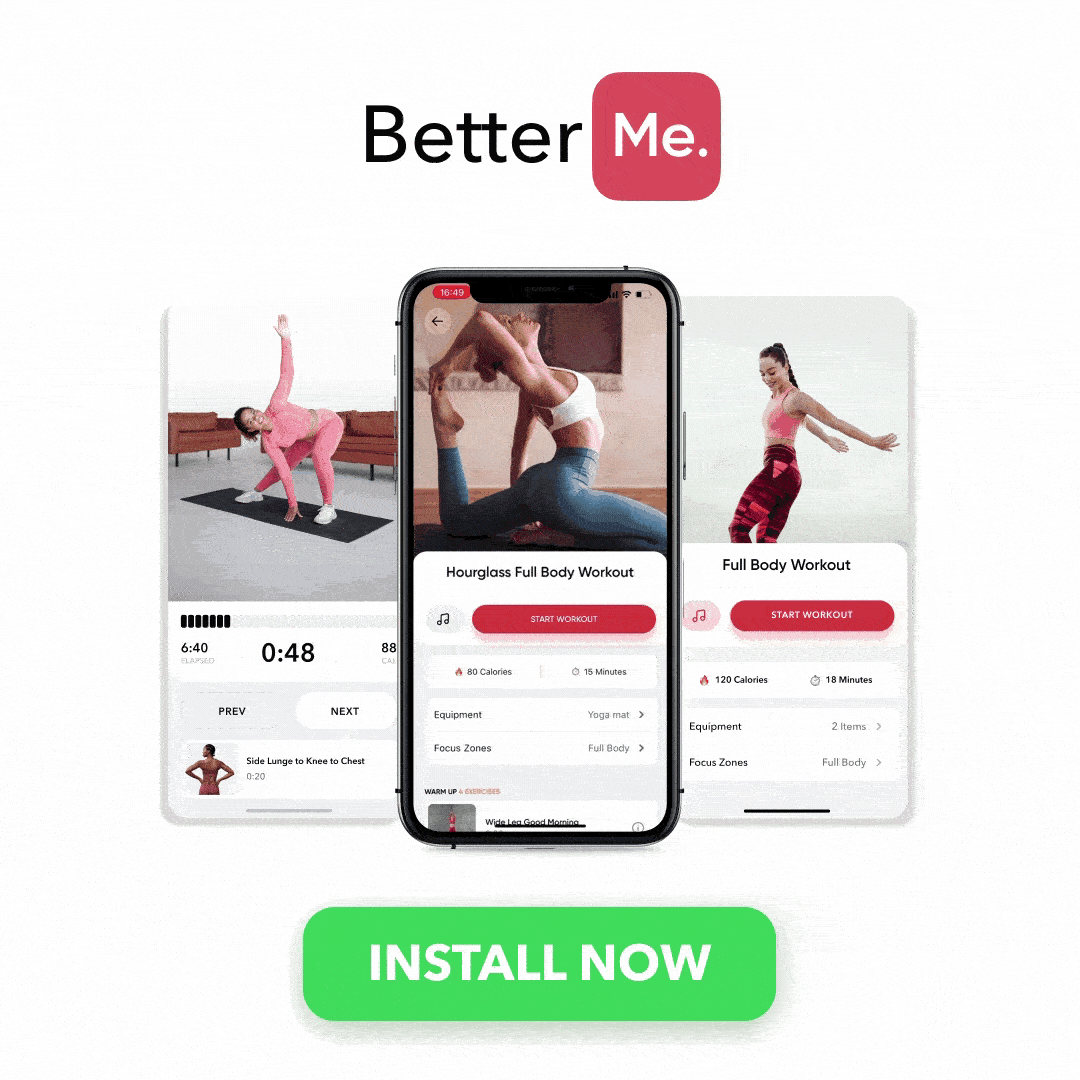 DISCLAIMER:
This article is intended for general informational purposes only and does not address individual circumstances. It is not a substitute for professional advice or help and should not be relied on to make decisions of any kind. Any action you take upon the information presented in this article is strictly at your own risk and responsibility!