Who doesn't enjoy pizza? This is an excellent food for every event possible. No matter whether it's a birthday party or a movie night, pizza brightens up the mood with its versatile flavors. People often order pizza to their home or heat up frozen pizzas in an oven or microwave because it is fast and one hundred percent full of flavor. That said, a typical pizza made with homemade dough can be too fattening for certain people who have decided to deprive themselves of eating this meal. Here comes a question – is there any healthier alternative to pizza? Well, prepare yourself for the expected answer – yes! You can delve into cooking tortilla pizzas which are not only as crispy, juicy, and flatter as compared to the original ones but they are more low-carb and you are free to make them not even in the oven but in an air fryer or simple skillet. Tortilla pizzas are easy to prepare. You don't necessarily need to be a professional cook to experiment with flavors and tortillas. And the best part about it is that you can delight your relatives and friends with a tortilla pizza recipe – a crispy and delicious addition to your eating routine.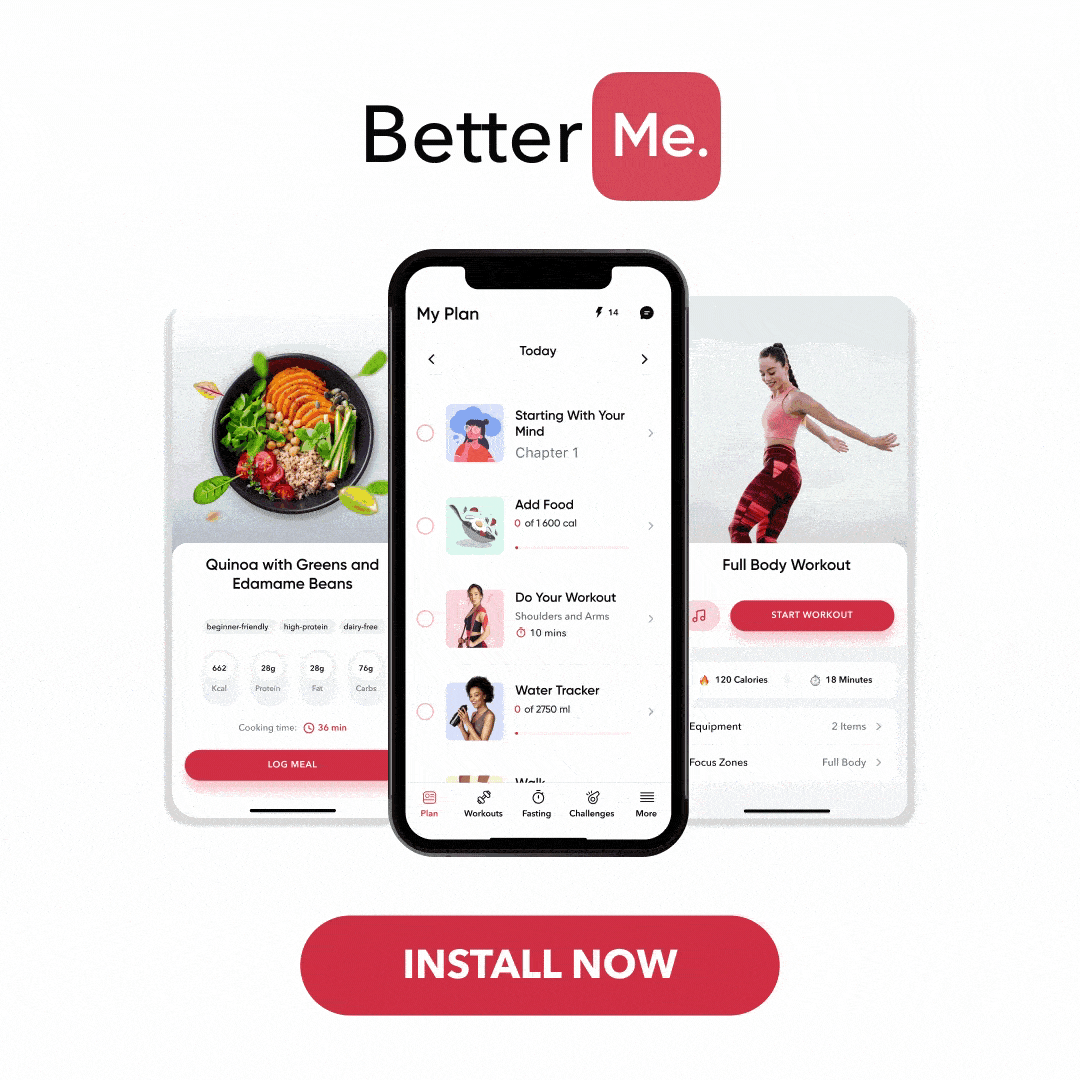 Can You Use Wraps As A Pizza Base?
We have gotten used to consuming traditional pizzas which are made of pizza crust – a combination of flour, water, oil, sugar, and yeast. This dough is kneaded and rises and is then rolled or stretched to a thinner structure (8). 
Those who enjoy homemade pizzas will find the process of making dough quite exhilarating. In this case, a pizza tortilla can be an excellent substitution for traditional dough. You can use wraps as a pizza base if you're on a certain diet because some of them are lower in carbs and/or gluten-free and the best part about it – you don't have to make them. Your responsibility will be to trek to the grocery store and look for keto tortillas and other ingredients to make a delicious tortilla pizza. 
Another important element of every pizza is the sauce which contains tomatoes, tomato paste, oil, water, and seasonings (pepper, garlic, and salt) (8).
The last thing is toppings, the options of which are endless. The most popular toppings are: 
Sausage

Fried bacon

Olives

Roasted veggies

Cheese
Tortilla Recipe
This tortilla recipe is healthy and low in calories. Plus, even children are going to devour this tortilla wrap pizza. 
Ingredients:
12 small flour or corn tortillas 

vegetable oil

1 16-oz. can of refried beans (if you are not a beans person then you can exclude them).

1/4 cup of chopped or diced onion

2 oz. of canned green chili peppers (optional)

6 tablespoons of red taco sauce

3 cups of chopped vegetables, such as mushrooms, broccoli, spinach, and bell peppers 

1/2 cup of grated mozzarella cheese (

7

).
Instructions:
Brush 1 side of 2 wraps with water and press the wet sides of the tortillas together;

Brush the outside of the wraps with vegetable oil;

Place them on the preheated frying pan and roast till they get brown;

Set them aside and start cooking vegetables. 

Heat the beans, diced chili peppers, and chopped onion in the skillet;

Roast for a few minutes and remove from the heat;

Place the tortillas on the frying pan for the second time;

Brush the heated tortillas with the taco sauce and place the fried ingredients on top; 

Heat pizza made with tortillas until cheese melts. 
Enjoy the tasty crust (7).
| Calories | Carbs | Fat | Cholesterol |
| --- | --- | --- | --- |
| 270 | 42g | 7g | 5mg |
The taste of corn and flour tortilla pizzas is equally delicious but their nutrition value varies. Corn wraps are made of whole grains and packed with fewer calories, sodium, and more fiber compared to flour tortillas (2).
However, flour wraps are loaded with more iron and calcium. On top of that flour tortillas are more fluffy and don't break easily like corn wraps. Therefore, it is up to you which base for pizza to use.
Read More: Crescent Roll Veggie Pizza Recipe: Perfect For A Light Lunch Or Party Appetizer
What Is Tortilla Pizza Made Of?
Obviously, you are allowed to experiment with toppings and tortillas as much as you like. This dish is so simple that you can use random ingredients from the fridge for toppings. The only essential component which must be in any flour or corn tortilla pizza recipe is a wrap.
 As was mentioned above, there are flour and corn tortillas you can use in your recipes. If you fancy a low-caloric, rich-in-fiber option then corn tortillas are a good fit. The only disadvantage it has is that it might break more easily. 
If you don't mind the number of calories in homemade tortilla pizza then you can opt for flour wraps. 
Now, after learning about the base we are moving to the juicier part – toppings!
Crispy-edged, juicy tortilla pizzas, as known as tortizzaz can be topped with different toppings:
tomato sauce to add juiciness to the taste 

shredded mozzarella cheese; when melted it creates a sturdy barrier for pizza toppings (

5

)

diced or chopped veggies;

honey (some people include honey in the tortilla pizzas since this ingredient completes the savory taste with golden sweetness (

5

)

salt and pepper.
These are the major ingredients you can use in healthy tortilla pizza.
Tortizza Recipe
Check out the example of a flour tortilla pizza recipe you can treat your beloved ones.
Ingredients: 
1/2 teaspoon of olive oil

1 flour tortilla

1/4 cup of (60ml) pizza sauce (store-bought or

homemade

)

1 1/2 ounces (45g) of shredded mozzarella cheese

1 ounce (30g) of well grated Parmesan cheese

salt

roasted tomatoes and bell pepper

2 fresh torn basil leaves
Instructions:
heat the skillet to medium-low and place a flour tortilla on it

spread sauce over tortilla to the edges

put roasted tomatoes and bell pepper on top

sprinkle grated Parmesan and shredded mozzarella cheese on the wrap

drizzle with oil and scatter the basil leaves

place the skillet under heated broiler and broil until cheese is melted 

using the spatula take out pizza after 4-5 minutes

if you desire to get a more crispy tortilla homemade pizza then place the skillet over medium heat and cook

enjoy a delicious pizza wrap right away (

3

).
| Calories | Carbs | Fat | Protein |
| --- | --- | --- | --- |
| 350 | 11g | 23g | 14.5g |
As you can see, making pizza with tortillas is more of a pleasant procedure because you don't need to worry about dough making. Plus, you can substitute flour wraps with corn tortillas and get a lower calorie pizza.
Are Tortilla Pizzas Healthy?
Pizza admirers still have concerns about the healthy qualities of pizza. Tortilla pizzas can be healthy when you make sure you prepare them with healthy ingredients. 
People who lead an active lifestyle, have health problems, or work out at gyms often don't like to indulge in oily pizzas. 
Do not get disappointed so quickly since there are healthy tortilla pizzas and here you should pay attention to the base and the toppings. 
Base:
Corn tortilla. Produced from corn which makes it gluten-free and high in fiber. It has a lower number of carbs and calories than flour tortillas (

1

). However, it is not suitable for people with corn allergy or intolerance.

Flour tortilla. Produced from refined white flour which makes it loaded with more calories and less fiber. People who don't tolerate gluten cannot enjoy flour wraps. 

Whole-wheat tortilla. Not everyone enjoys the taste of corn wraps. With this in mind, you can opt for a whole-wheat wrap which is healthier than refined flour tortillas. They contain more fiber, vitamin B, manganese, and potassium.
Now you have a more clear idea of the keto wraps for pizza. The healthy ingredients you can include to make your tortilla wrap more keto-friendly are: 
sauce (marinara, pesto, olive oil)

shredded cheese (mozzarella or parmesan)

roasted vegetables

salt and pepper
The combination of healthy ingredients with corn or whole-wheat tortillas can help you feel satiated and energetic.
If you've mustered up the courage to crush your weight loss goal, let Betterme take the sting out of this demanding process. Our app will help you restructure your habits, remold your life and crank up your fitness results!
How Do You Make Tortillas Crispy?
Let's face it, most people adore wrap pizzas just for their crispy taste. Famous chefs, who make delicious flat pizzas with traditional dough desire to achieve a major goal – the crunchy magical sound which makes the clients delighted.
 But what if you are not a chef but are eager to make tortillas crispy? There comes a simple solution – a frying pan, one tortilla, and the oven. Here are the instructions on how to make crispy wraps and use them for making a crispy tortilla pizza. 
Heat up the skillet and pour olive oil on it

Turn on the oven and heat it to 200 degrees

When the skillet is heated place a wrap on it

Cook each tortilla for 10-15 seconds

After that take the fried tortilla out of the frying pan and sprinkle salt on it

Place the wrap on the baking sheet in the oven and wait for 1-2 minutes

In this simple way your crispy tortillas are ready. 
Can A Pizza Be Cooked In An Air Fryer?
Air fryer allows people to prepare a lot of meals in just a few minutes. This includes tortilla pizzas which become a perfect crispy snack. You can cook pizza in an air fryer and here are a few tips for you to follow to prepare a crunchy tortilla pizza air fryer: 
You can crisp flour tortillas easily in the air fryer without oil. In case you're using corn tortillas, add a bit of oil on each side of the wrap which is going to make your tortilla more crispy. 

Avoid adding too much sauce because it will make it soggy. Spread a light coating of sauce instead.

Allow the tortilla pizza in the air fryer to cool for 2-3 minutes before cutting. Plus, the toppings can be too hot for your tongue!

Use an air fryer rack that is suitable for your air fryer. This is going to keep the toppings from flying around. Without it, the hot circulating air can blow your toppings and cheese off the pizza. 
Now we are moving to the preparation process. This tortilla pizza recipe air fryer will work with both corn and flour tortillas. However, it is recommended to use flour wraps if they fit the air fryer better. Check whether the tortilla is not larger than the air fryer basket. You may need to cut it down to size because when it is too big the sides can burn. And your tortilla pizza is going to be too crispy. 
Ingredients:
1 flour tortilla 

3 tablespoons (45 ml) of pizza sauce

2 tablespoons (30 ml) of grated cheese

a pinch of salt

black pepper
Possible Toppings:
Pepperoni

Cooked Sausage

Bacon pieces

Vegetables

Black beans

Boiled chicken meat chunks, etc
Instructions: 
put the tortilla in the air fryer

air fry it at 360 F until the tortilla gets crispy and cheese melts

take out a pizza wrap carefully and let it cool for a few minutes 
The Nutritional Value of Pepperoni wrap pizza on air fryer (3):
| Calories | Carbs | Fat | Protein |
| --- | --- | --- | --- |
| 361 | 18g | 26g | 19g |
Read More: Keto Pizza – How To Make Low Carb Pizza That Tastes AMAZING
Can You Freeze Tortilla Soup?
Yes, you can prepare the soup beforehand, let it cool and then pour it into the ziplock freezer bag. Then put the bag with the soup in the fridge and keep it for 6 months maximum. 
There are a lot of delicious tortilla soups you can prepare for yourself and in this article, you are going to reveal a recipe for California pizza kitchen tortilla soup. 
Ingredients: 
8 corn tortillas cut into squares

3 tablespoons of olive oil

1 1/2 tablespoon of minced garlic

2 tablespoons of white minced onion

1 pound of white corn kernels

1/3 cup of tomato paste

1 1/2 pounds of chopped tomatoes

1 tablespoon of salt

1/8 teaspoon of ground white pepper

1/2 teaspoon of chili powder

1 quart of chicken stock

1 1/2 cup of water

2 cups of shredded cheddar cheese

1/2 cup of chopped cilantro 
Instructions:
heat the skillet and sprinkle olive oil on it

place the corn tortillas on the skillet and fry them until they become crispy and turn to golden yellow color

add garlic and onion and cook for 1-2 minutes

fill the cooking pot with water and let it boil

add half the corn with other ingredients to the boiled water and boil all the ingredients for 5 minutes

remove soup from heat

use a food processor or blender and process all the ingredients 

return the processed soup to the medium heat and bring it to boil once again

take out from the heat and pour on the plates

sprinkle fried and cut tortillas on top and your soup is ready (

4

).
| Calories | Carbs | Fat | Protein |
| --- | --- | --- | --- |
| 480 | 44g | 32g | 6g |
This California pizza kitchen tortilla soup recipe will be a great addition to your lunch or dinner. If you made too much of it then you can freeze it after it cools down completely. If you would like to defrost it then it is advisable to do it the night before, so that you could wake up the next day and heat it up and even start your breakfast with it. Who said that breakfast is all about sandwiches and pancakes?
How Many Carbs Are In Tortilla Pizza?
The number of carbs in tortilla pizza depends on the ingredients you include. However, if we take a typical pizza wrap recipe into account then we can approximately calculate the nutrition value. 
The typical tortilla pizza with such ingredients as 
whole wheat tortilla medium (45g) 1 serving

mozzarella cheese (1oz)

ragu pizza quick sauce (0.25 cup). 
In this case, the nutrition table is going to look like this (6):
| Calories | Carbs | Fat | Protein |
| --- | --- | --- | --- |
| 247 | 30.8g | 9.5g | 11.9g |
You can experiment with toppings and ingredients. Here everything depends on your diet (whether or not you have one). Remember, if you haven't got a stove or air fryer you can easily use a simple skillet. This will take even less time to prepare a crispy tortilla pizza.
Reasons why BetterMe is a safe bet: a wide range of calorie-blasting workouts, finger-licking recipes, 24/7 support, challenges that'll keep you on your best game, and that just scratches the surface! Start using our app and watch the magic happen.
The Bottom Line
Obviously, people who enjoy eating traditional pizza will appreciate trying a tortilla pizza. This is one of the easiest meals that can be prepared by everyone at any time of the day. It is easy because the base can consist of wrap tortillas. 
However, it is essential to pay attention to the tortillas you choose for the base. Those who stick to diets or desire not to worry about a large number of calories can use corn tortillas. They are gluten-free and are higher in fiber. 
Flour wraps are also common when it goes to making tortilla pizzas but they are more caloric and lack enough fiber. In case you are allergic to corn and can't prepare a pizza with corn tortillas you can take advantage of whole-wheat wraps which are healthier compared to refined flour tortillas. 
People prefer to cook a tortilla wrap pizza in the oven, air fryer, or in a skillet. All of these ways end up with a crunchy and mouth-watering taste. 
It is possible to prepare a tortilla kitchen pizza soup which can become the main dish on your dinner table. You can keep the soup in the freezer for 6 months maximum.
 Now it's high time you tried out a tortilla pizza recipe – a crispy and delicious addition to your eating routine.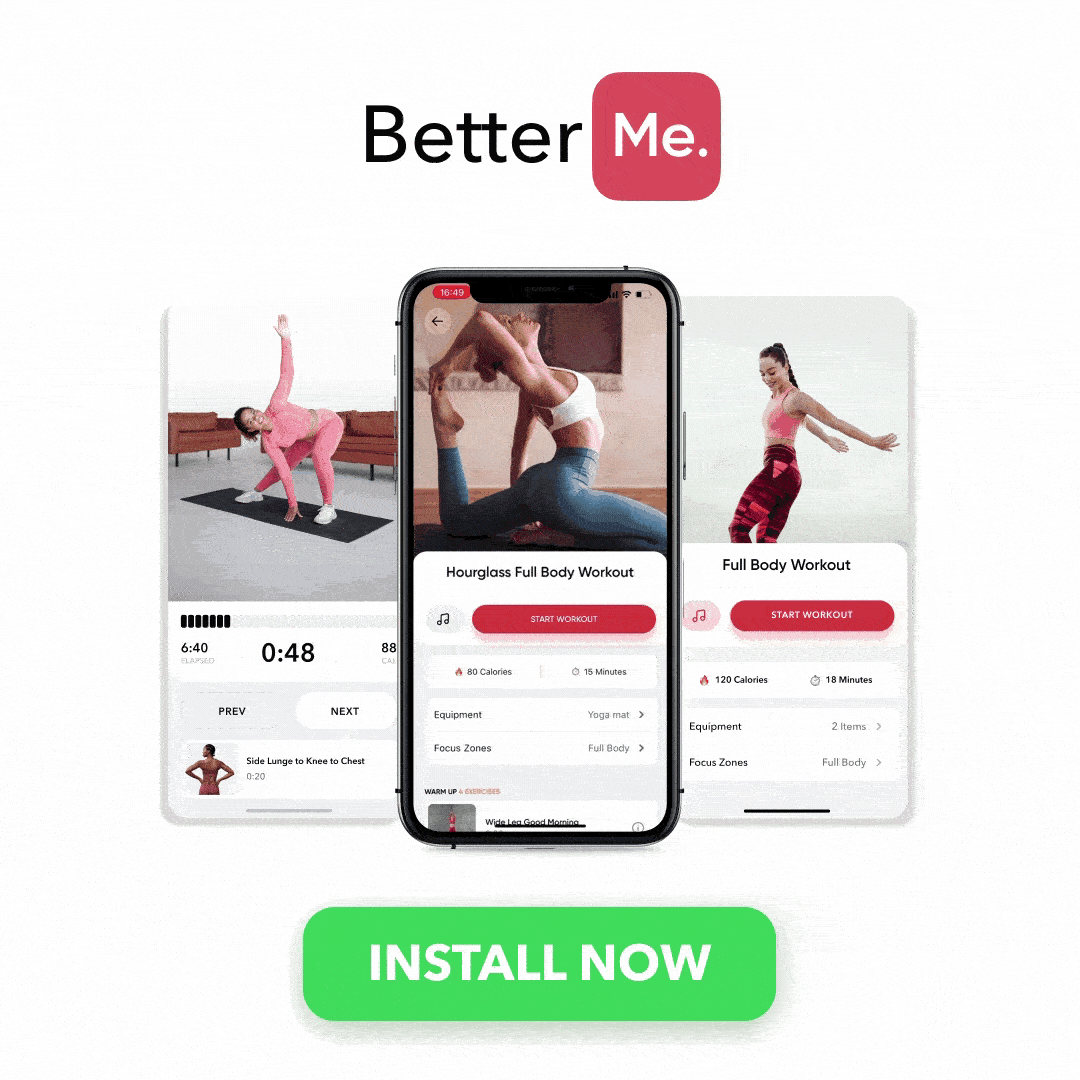 DISCLAIMER:
This article is intended for general informational purposes only and does not address individual circumstances. It is not a substitute for professional advice or help and should not be relied on to make decisions of any kind. Any action you take upon the information presented in this article is strictly at your own risk and responsibility!