Beets are one of the healthiest yet highly underappreciated root vegetables. Although most people overlook them because of their bitter earthy flavor, they are an excellent addition to your diet due to their nutrition profile. Luckily, they are versatile, meaning you can add them to your soups, cakes, salads, cocktails, and so forth! Continue reading and look at these recipes we have compiled for insight into a healthy beets recipe you can try.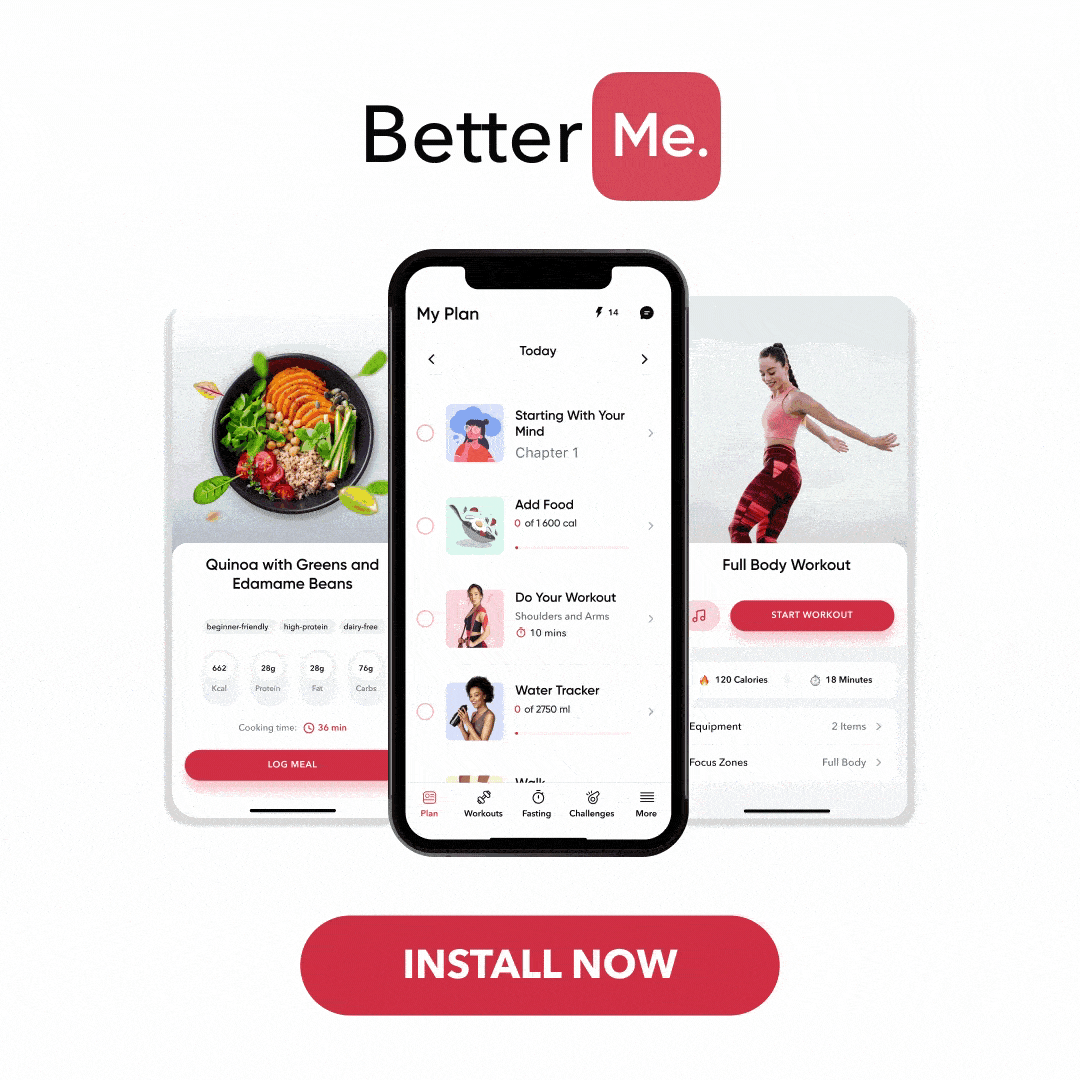 Easy Healthy Beets Recipes
Some people often peel and juice beets. If not, they add them to their smoothies, perhaps because they lack insight into how to incorporate them into a diet plan. But worry no more. Here are a few recipes that showcase how you can enjoy beets besides juicing them!
Honey-Roasted Beets
Honey is always a sweet addition to any dish. It is perfect for any individual with a sweet tooth. But to make them even yummier, this recipe has perfectly blended the tastes of honey and lemon juice to give you sweet and tangy flavored beets. 
Here is a look at the recipe:
Ingredients (4):
2 pounds of medium beets, peeled, halved, and cut into small wedges

2 tbsp avocado oil or canola oil

2 tbsp honey

2 tbsp lemon juice

¼ tsp salt

¼ tsp ground pepper
Preparation (4):
Place a large rimmed baking sheet in the oven and preheat it to 425 degrees Fahrenheit.

In a bowl, stir the oil, salt, and pepper. When mixed, add the beets and toss until they are well coated. 

Transfer them to the hot baking sheet and roast and roast for 20 to 25 minutes until almost tender.

Remove from the oven and drizzle with lemon juice and honey until well-coated. 

Continue roasting for another 5 minutes until tender.
Nutrition Information (4):
Serving size of half a cup provides:
Calories: 129

Protein: 2.5 g

Total carbs: 20.6 g

Fat: 4.9 g

Fiber: 4.3 g
This recipe is courtesy of Eating Well.
Read More: Beet Greens Benefits, Nutrition Facts, And Side Effects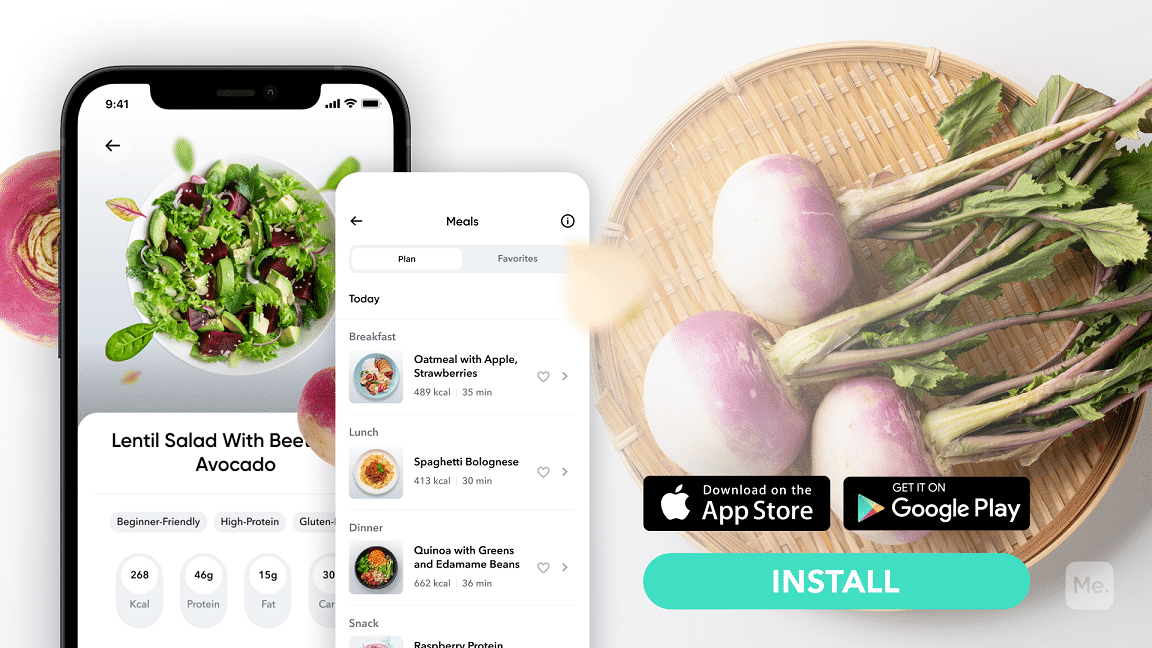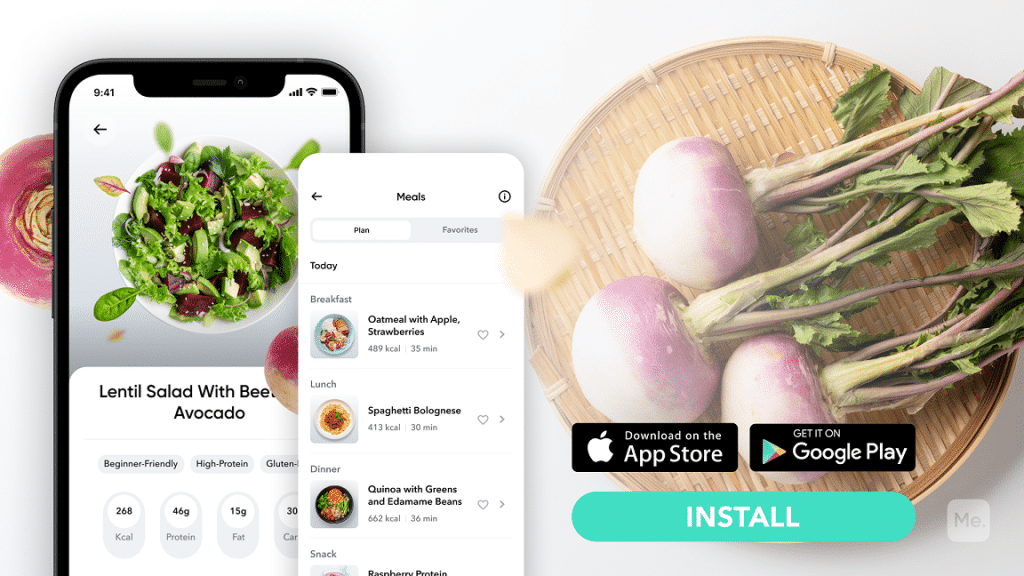 Easy Roasted Beets
Roasting is arguably one of the healthiest, tastiest, and easiest ways to prepare your dishes. 
So if you are craving roasted beets, here is a simple recipe you can follow:
Ingredients (3):
2 pounds beets (Chioggia, golden and red beets were used in this recipe)

2 tbsp olive oil

2 tbsp balsamic vinegar

½ tsp salt

Freshly ground pepper to taste

2 tsp chopped fresh thyme
Preparation (3):
Preheat the oven to 425 degrees Fahrenheit.

Peel the whole beets and cut them into 1-inch chunks. Toss the raw beets with oil, salt, and pepper in a baking dish. Spread them in a single layer and cover them with aluminum foil.

Roast for about 40 minutes until the beets are tender when pierced with a fork. Remember to lift off the piece of foil once or twice to stir.

Toss them with the balsamic vinegar and thyme and let them roast again, but uncovered so that the balsamic glazes the beets. In about 10 minutes, they will be tender and utterly delicious! 

Serve warm or at room temperature.
Nutrition Information (3):
Serving size of ⅔ a cup provides you with the following nutrients:
Calories: 161

Total fat: 7 g

Total carbs: 20 g

Fiber: 5 g

Protein: 5 g
This recipe is courtesy of Healthy Seasonal Recipes.
Healthy Pickled Beets Recipe
Beets are a staple in many dishes. So, if you cannot get enough of them, you can try out different recipes, such as this gluten-free, paleo-friendly, and vegetarian pickled beets recipe. 
Here is how you can do it:
Ingredients (6):
1 pound beets, about two bunches of greens removed and trimmed

1 large clove of garlic, crushed and peeled

3 tbsp extra-virgin olive oil

2 tbsp red wine vinegar

¾ tsp salt
Preparation (6):
Place beets in a saucepan and cover with cold water. 

Let them boil over high heat. Reduce the heat to medium-low and simmer until they are tender. It will take roughly 40 to 55 minutes, depending on the size of the beets. To tell if they are ready, insert a fork into the beets. It should come out easily. 

Drain and cool the beets until they are cool enough to handle.

Whisk oil, garlic, vinegar, and salt in a bowl. Peel and slice beets and then add them to the dressing to coat. Let them cool in the dressing. 

Refrigerate or serve immediately.
Nutrition Information (6):
A one-cup serving provides:
Calories: 130

Total fat: 10 g

Total carbs: 10 g

Fiber: 3 g

Protein: 2 g
This recipe is courtesy of Healthy Seasonal Recipes.
If you wish to free yourself from all the extra pounds that have been weighting you down for way too long, start using the BetterMe app and overhaul your entire life!
Easy Boiled Beets
Boiling is a standard cooking method, especially among people who need quick and easy cooking techniques. All you need is water and salt to prepare your food. 
Here is a boiling beets recipe you can follow:
Ingredients (2):
2 pounds of beets (golden or red)

1 tsp butter or olive oil

Salt
Preparation (2):
Wash the beets and cut the ends of the root and stem. 

Cut into even chunks that are 1-inch thick, leaving the skin on. Place in a saucepan and cover with about 2 inches of water.

Boil over high heat; then reduce to medium to simmer rapidly. Cook for about 20 to 30 minutes or until the beets soften when poked with a fork or paring knife.

Remove from the heat, drain, and run under cold water to cool them down until they are cool enough to handle. Rub the beets gently with your fingers so the skins slip off.

Toss them in a bowl with butter. 

Sprinkle it with salt and serve warm or at room temperature.
You can also use this method to prepare the beets as baby food. However, in this case, you will halve or quarter the beets lengthwise for easy feeding and then offer them once done and cooled. Alternatively, you can blend the cooked beets into a flavorful puree.
Nutrition (2):
Calories: 106

Total carbs: 22g

Protein: 4 g

Fiber: 6 g

Fat: 1 g
This recipe is courtesy of Yummy Toddler Food.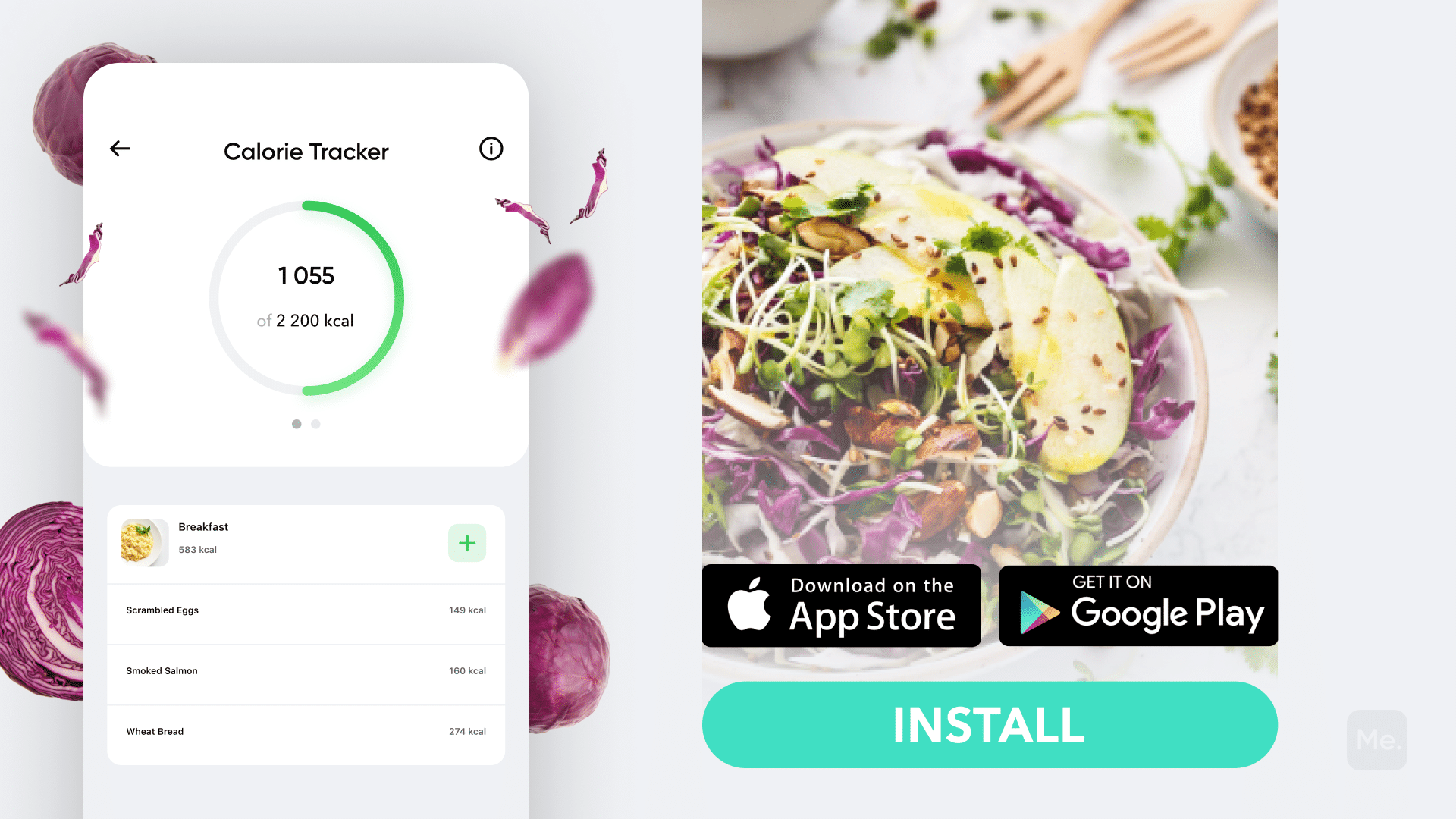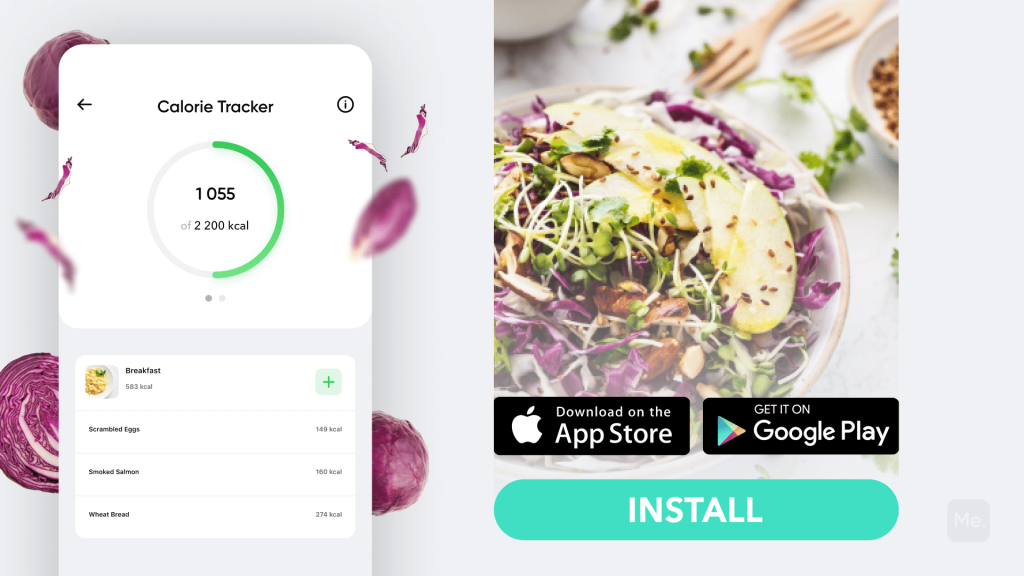 Chocolate Beet Cake
Pairing chocolate and beets can seem unusual at first glance. But the flavors created by this combo, when used to make a cake, are to die for! 
Here is a healthy chocolate cake with beets recipe to try:
Ingredients (1):
2 cups of beets, cooked and cooled

½ cup of unsalted butter, melted and slightly cooled

½ cup of granulated sugar

½ cup of olive oil

½ cup of maple syrup or honey

½ cup of light or dark brown sugar

¾ cup of unsweetened cocoa powder

2 cups of cake flour

3 medium eggs, room temperature

1 tsp pure vanilla extract

2 tsp baking soda

Pinch of salt
Preparation (1):
Grate the beets until you get about 2 cups. It does not have to be packed tightly together. 

Next, place the colander in a large bowl and add the grated beets. Allow them to drain any excess moisture naturally. Do not use paper towels or wring the beets to sop up the liquid! The idea is to drain the excess but retain moderate moisture.

Preheat the oven to 350 Fahrenheit. Spray two 9″ round cake pans with nonstick spray and lightly dust them with cocoa powder; then set aside.

Whisk the oil, butter, sugars, and honey/maple syrup in another bowl until well combined.

Add the eggs and vanilla and stir.

Whisk the cocoa powder, flour, baking soda, and salt in a separate bowl.

Next, mix the dry ingredients with the wet ones and stir to combine.

When well mixed, add the beets and stir.

Pour the batter into the prepared cake pans using a spatula to even out the top if needed.

Allow each cake to bake for 25 minutes (one at a time) or until a toothpick inserted into the center of the cake comes out with a few moist crumbs. Let it cool for 15 to 30 minutes. 

Run a knife or thin spatula around the edges of the pan to loosen the cake, then carefully invert the cake pan onto a wire rack. 

Let the cake cool completely.

Slice a thin layer off the top of each cake using a serrated knife, so that they are flat and ready to be stacked.

Place the first cake layer on the serving platter or cake stand and cover it with your desired frosting. 

Top with the second cake layer and frost. You can also cover the sides of the cake or leave them as they are.

Decorate as desired, slice, and enjoy!
Nutrition (1):
Calories: 547

Total carbs: 70 g

Protein: 8 g

Total fat: 28 g

Fiber-: 4 g
This recipe is courtesy of Stress Baking.
Read More: Autumn Salad Recipes And Health Benefits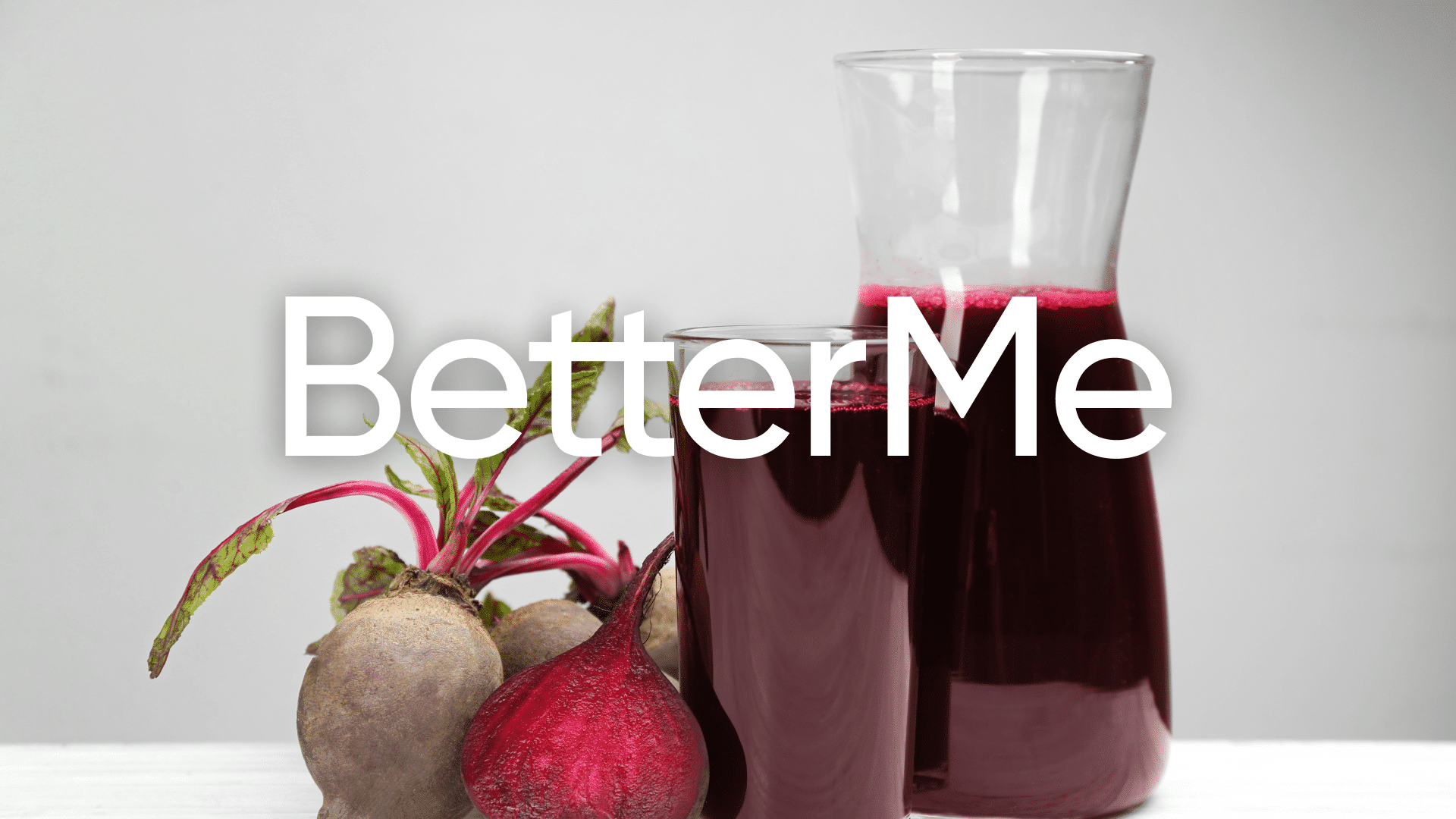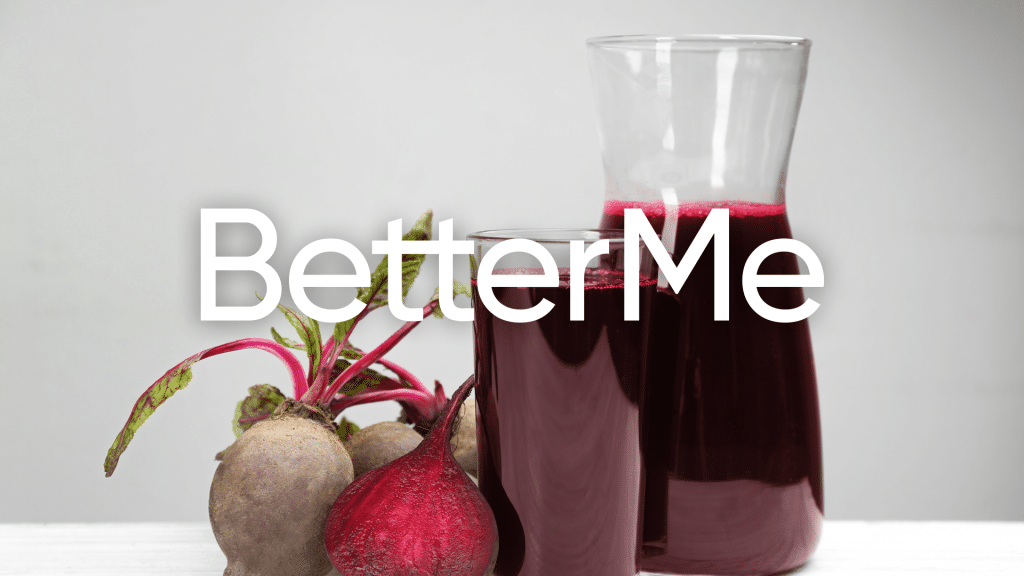 Low-Carb Red Velvet Cake With Beets
Here is another cake recipe to prepare with beets. This healthy red velvet cake recipe with beets requires no food color. Instead, it is made with all-natural ingredients and grated with beets that give it a rich color. 
Here is an overview of the recipe:
Ingredients (5):
For the cake batter:
¾ cup of softened butter (unsalted) or coconut oil for dairy-free

3 large eggs (at room temperature)

1 ¼ cups of sugar-free granular sweetener (like monk fruit sweetener blend, Natvia, or Swerve granular sweetener)

1 tbsp vanilla extract

½ cup of heavy cream or thickened part of coconut milk from a can (for dairy-free)

2 tbsp lemon juice or white vinegar

2 medium raw beets, peeled and finely grated (excess juices squeezed out and reserved)

½ cup of coconut flour

2 cups of almond flour

2 tbsp cocoa powder

2 tsp baking soda or baking powder

¼ tsp salt
For the low-carb cream cheese frosting:
500 g (17 oz) cream cheese (softened)

½ cup (8 tbsp butter)

½ to ⅔ cup of sugar-free powdered sweeteners (such as monk sweetener, Swerve, or Natvia brand; you can use more for sweeter frosting)

¼ cup of heavy cream

2 tsp vanilla extract

2 to 3 tbsp reserved beet juice for color
Preparation (5):
Preheat the oven to 170 Celsius/335 Fahrenheit. Line the bottom of the pans with parchment

 

paper. You can bake the cake in two batches if you only have one pan.

Beat the sugar-free sweetener and butter in a bowl until fluffy.

Beat in the eggs, one at a time, at medium speed.

Reduce the speed and add the cream or coconut cream, vanilla, and lemon juice into the mixture.

When already mixed well, stir in the grated beetroot after you have squeezed out its juice. Please do not use a mixer as it can splash the juice all over.

Low the speed of the mixer and add the almond flour to the mixture, half a cup at a time. 

Add the coconut flour, cocoa powder, and baking soda. Beat the mixture until the batter is smooth.

Divide the batter between the 2 pans and flatten the top with a spatula. 

Let each cake bake for about 30 minutes, or until an inserted toothpick comes out clean.

When the cake is ready, let it cool in the pans and then run a knife along the sides to loosen it. 

Open to release and flip to remove.
As the cake cools, you can make the low-carb cream cheese frosting.
Start beating the cream cheese and butter with a hand mixer until fluffy. Add in the sweetener and vanilla until well incorporated.

Add the cream and beat the mixture until it attains your desired creaminess consistency.

Fold in a few tablespoons of the beet juice reserved during prep. Be sure to adjust the amount depending on the intensity of the color you want.

Place one cake onto a cake stand or a serving plate and frost its top with ½ to ¾ cup of the frosting. 

Place the other cake layer on top and frost the top and sides with the remaining frosting.

You can finish by decorating the cake with beetroot chips, strawberries, rose petals, raspberries, dried cranberries, pecans, or chocolate shavings.
Nutrition (5):
A slice of this yummy cake provides:
Calories: 506

Total carbs: 11.2 g

Fiber: 3 g

Protein: 8.6 g

Total fat: 41.4 g
Yanking yourself back in shape has never been so easy with our game-changing fitness app! Start transforming your life with BetterMe!
The Bottom Line
Beetroot may be one of the healthiest root vegetables, but it still remains underrated. This article will show how you can consume beets in different ways, including salads, juices, or baked products. The list contains some creative recipes on how to enjoy beets. Feel free to try any healthy beets recipe from our list.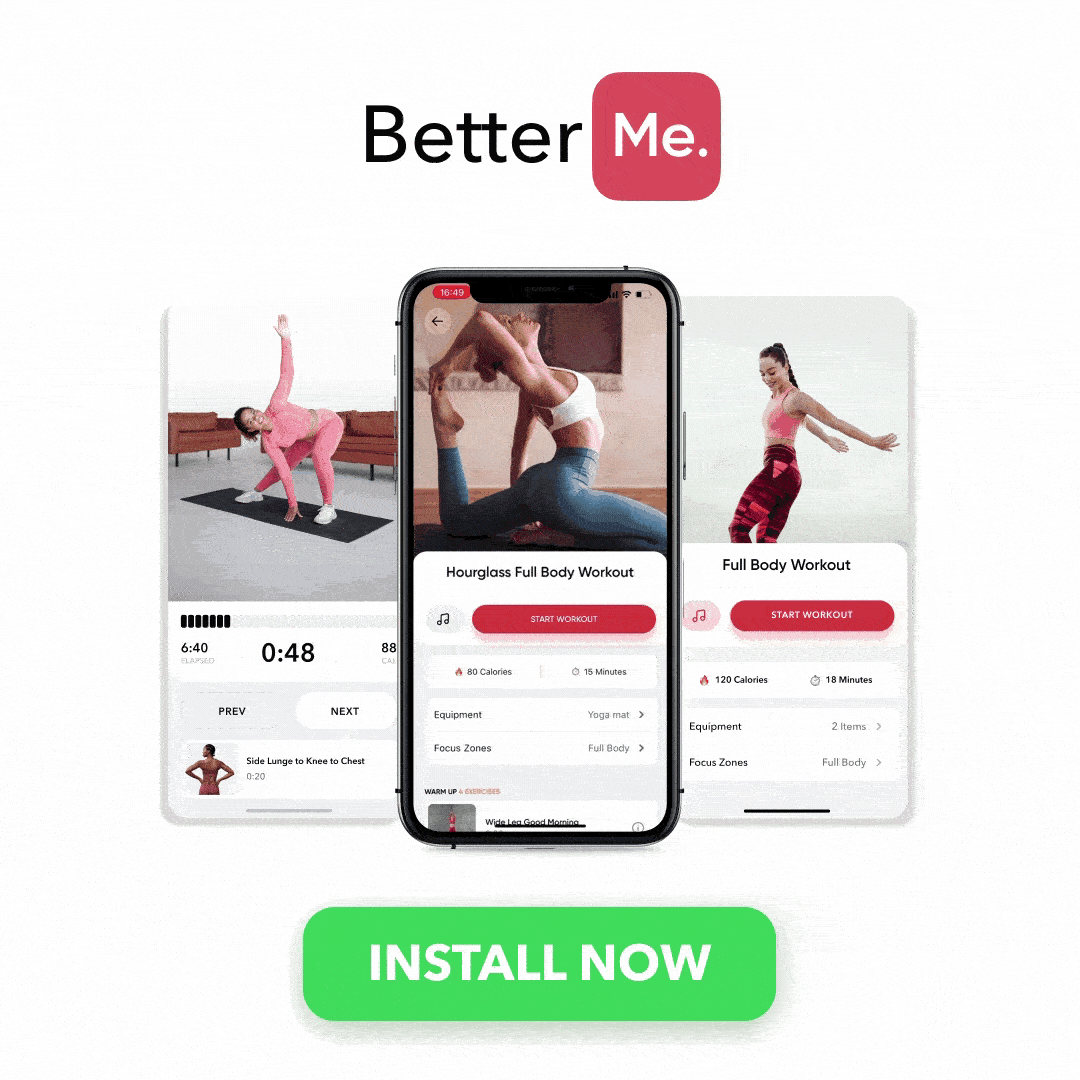 DISCLAIMER:
This article is intended for general informational purposes only and does not address individual circumstances. It is not a substitute for professional advice or help and should not be relied on to make decisions of any kind. Any action you take upon the information presented in this article is strictly at your own risk and responsibility!