Cookie – the magical word that makes every child smile. I bet your parents disapproved of your cookie cravings and often called you out for taking a sweet bite before dinner. Unless, of course, it depended on the cookies you wanted to eat.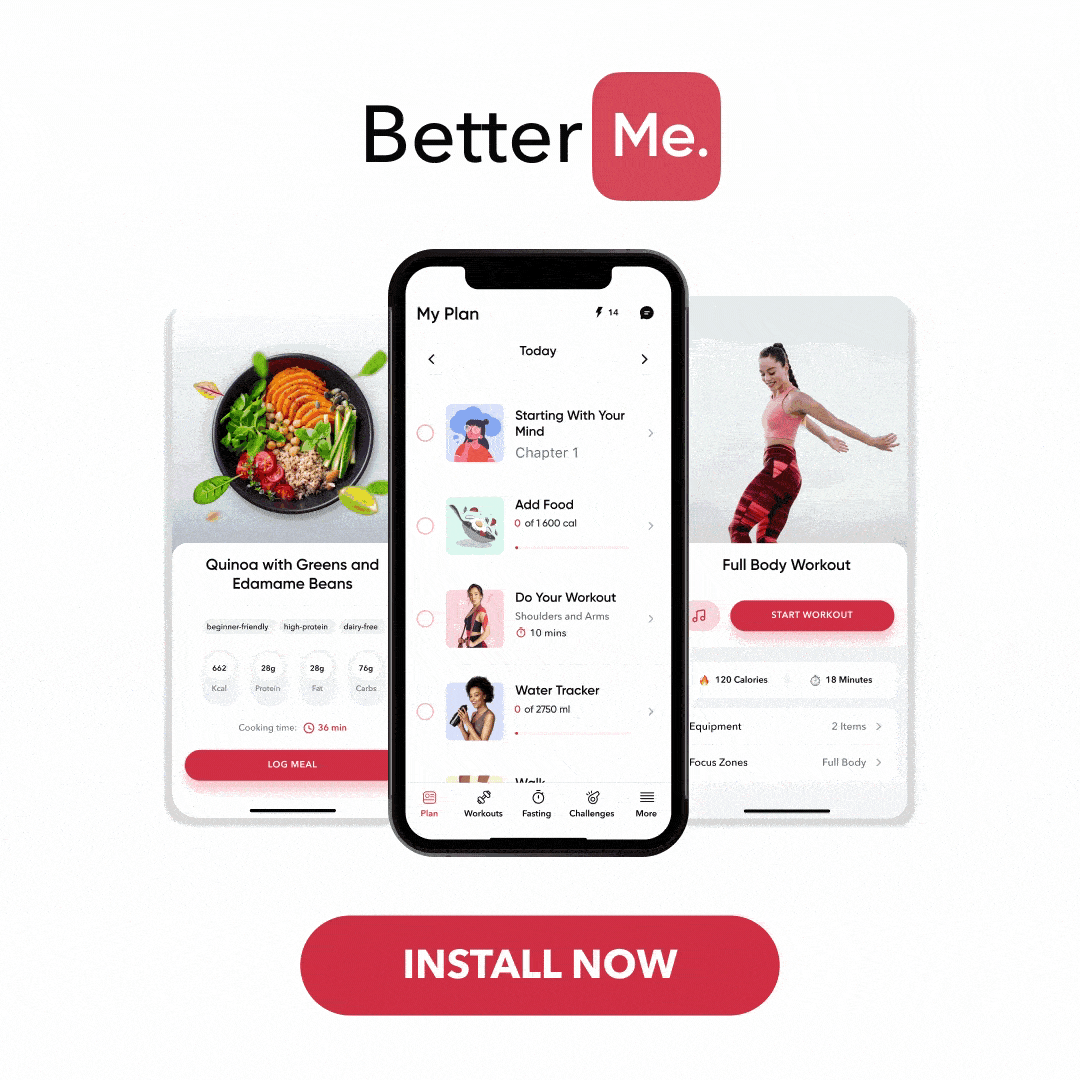 Still, people usually consider cookies as an unhealthy treat that you're supposed to eat in very small quantities. Luckily, these easy homemade recipes for healthy peanut butter cookies will give you a great opportunity – to enjoy nutritious cookies without feeling guilty. Why? 
The truth is, there are many variations of peanut butter treats involving healthy ingredients. You'll feel satiated, content, and invigorated, and you won't be adding much sugar. Plus, there are vegan and gluten-free options allowing you to experiment with ingredients and create a new taste. 
So, what are you waiting for? Prepare all the ingredients and get set to amaze your family or friends with an irresistible treat. 
Why are peanut butter cookies good for you?
A typical healthy peanut butter cookie recipe includes one crucial ingredient – peanut butter. But let's elaborate a tad, here I'm talking about a healthy type of peanut butter that you make on your own. Or when purchased at the store, choose a peanut butter that doesn't contain added oils, sugar, or salt. 
This ingredient is the star of the show not only for the enriching taste but also for the list of health-boosting benefits. 
Let's start with the nutritional information:
Two tablespoons (32 grams) of natural peanut butter include:

Calories: 190

Protein: 8 grams

Sugar: 1 gram

Carbohydrates: 7 grams

Fat: 16 grams

Fiber: 3 grams

Peanut butter is a good source of:

Vitamin E

Niacin (vitamin B3)

Manganese

Vitamin B6

Magnesium (

6

).



On top of that, peanut butter is gluten-free in its natural form. There are a few brands that add ingredients that contain gluten, but most store brands are gluten-free. That's why it's important to check the labels before you buy peanut butter if you are intolerant to gluten. 
Peanut butter is also vegan, but there are brands that add honey to it which isn't vegan. Again, check the labels (6).
Among the potential health benefits that go with eating peanut butter are: 
Better heart health. Including peanuts in a healthy diet can help provide an overall heart-healthy nutrient profile  (

1

).

Bodybuilding. Bodybuilders and fitness enthusiasts include peanut butter in their diet for its high-calorie content, and protein, which is helpful for building and repairing muscles (

5

).

Weight loss. Peanut butter contains healthy fats, protein, and fiber making you feel satiated for longer. It may make you less likely to overeat later. Eating peanut butter in moderate amounts may aid weight loss (

6

).
If you're allergic to peanuts, you need to avoid any food with these ingredients as it could be fatal for you. Also, remember that peanut butter is high in calories. Overindulging in any kind of food, even a healthy one, can negatively impact your energy balance. 
Is it OK to use natural peanut butter in cookies?
You can use natural peanut butter in cookies. Although the taste, as well as texture, might slightly differ compared to traditional creamy peanut butter. There is a chance you'll end up with dry and crumbly cookies if you don't adapt your recipe. 
However, if you're still aiming to utilize a natural version, you should find a good recipe for homemade healthy peanut butter recipes. 
I've found an easy step-by-step recipe for delectable peanut butter for you. Follow the steps and enjoy fresh and creamy peanut butter.You need an electric blender or food processor and these ingredients to make peanut butter:
1 cup roasted and shelled peanuts

¼ teaspoon of salt 

1½ teaspoons of peanut oil (

6

).
Blend all until the mixture becomes a paste. Add ¼ cup of chopped and roasted peanuts after blending for crunchy peanut butter.
Homemade peanut butter nutrition (2 tablespoons):
| Calories | Carbs | Fat | Protein |
| --- | --- | --- | --- |
| 183kcal | 7g | 16g | 7g (4). |
Why are homemade cookies healthier?
In short, yes, homemade cookies are probably healthier and better for you (if you consume them in moderate amounts, of course). 
When you trek your way to the store to purchase alluring peanut butter cookies, you should expect this stuff to be overloaded with added sugars and preservatives. Yes, it is easier to buy cookies instead of baking them. Besides, their delicious creamy taste leaves you satisfied with your choice. You don't worry about burning them when cooking, or not adding enough ingredients which will affect the taste in the future. 
On the other hand, making your own healthy peanut butter cookies with less sugar or vegan allows you to fully control the quality of the ingredients you're using. Plus, the internet offers a huge number of recipes not allowing you to get bored over one taste. 
Creating a pleasant atmosphere, collecting all the ingredients, and turning on music or TV shows in the background may be even engaging for people who don't like cooking. 
Why not tackle your weekend with an easy recipe of healthy peanut butter cookies with almond flour? These scrumptious cookies require only 5 ingredients. Plus, they're easy to make. There is no excuse to not give it a try. 
5-ingredient healthy peanut butter cookies vegan
Ingredients:
1 cup creamy natural peanut butter – look for a brand with just one or two ingredients or make it on your own.

½ cup maple syrup – you can use honey if you don't need them to be vegan.

1 tsp vanilla extract

1 cup almond flour 

flaked sea salt – optional but you can sprinkle it on top for added flavor.
Instructions: 
Preheat oven to 350 degrees F and line a baking sheet with parchment paper.

In a mixing bowl, add peanut butter, maple syrup, and vanilla. Once combined, add in almond flour and stir in thoroughly.

Scoop dough onto a prepared baking sheet. Alternatively, you can scoop the dough with a spoon and roll it into a ball.

Flatten each dough ball with a fork and sprinkle a little flaked sea salt on top of each cookie, if using.

Bake in a preheated oven for about 12 minutes or until the cookies get brown. Remove cookies from the oven and let them cool completely before eating or storing them. (

2

).
Recipe makes 15 cookies.
Homemade peanut butter cookies (1 cookie):
| Calories | Carbs | Fat | Protein |
| --- | --- | --- | --- |
| 169kcal | 12g | 12g | 6g (2). |
Enjoy healthy peanut butter cookies vegan and be proud to treat yourself with a nutritious dessert. 
Is peanut butter a healthy snack?
Peanut butter is a healthy spread you may have used for your morning quick sandwiches, smoothies, or cookies. In the movies, actors often take a piece of bread and spread peanut butter lavishly on it. And true, it does look enticing. So enticing that you wake up the next morning, grab two ingredients, and repeat the same thing. Actually, peanut butter is a nutritious food as it offers healthy fats, protein, and fiber. 
You've already learned about the benefits it boasts due to its nutritional value. It's full of healthy fats, antioxidants, fiber, and protein. It's sweet, delicious, and creamy. Too good to be true, right? 
Well, there is always a strong "but" here. Many people who purchase peanut butter at the store rarely pay attention to the labels. Some brands add unhealthy fats and sugars into the mixture lowering the nutritional value. 
Here's why it's crucial to watch for the ingredients on the label. You can also try to pull off homemade peanut butter on your own. Although it may taste differently, you will be aware of all the ingredients you've added to the mixture. 
Please note that peanut butter is high in calories. The recommended portion size is 2 tablespoons. . It's always important not to forget about individuals who are allergic to peanuts. If you're allergic to it, you should avoid this ingredient if you want to stay healthy and not have a potentially life threatening reaction. . 
Is it OK to eat a cookie everyday?
Your overall diet is more important than individual food choices. If you eat a healthy balanced diet and want to have a cookie every day, that is most likely fine. If you have a calorie goal because you are trying to lose weight, you can probably make a cookie fit, especially if you are eating a lot of lower calorie, nutritious foods.
Cookies are generally meant to be sweet treats, but if you want to try to make a healthier version yourself because it makes you feel better about eating them more often, that is okay too.  
Which oatmeal is better for cookies?
Using traditional whole-rolled oats are what you want to use for your healthy peanut butter cookies with oats. Oats help give the cookies their shape and perfect oatmeal cookie texture. You can also use quick oats that give your cookies a tender texture. 
Peanut butter oat cookies
These healthy peanut butter cookies with no flour, are soft, chewy, and loaded with fiber and chocolate chips. 
Ingredients:
2 cups quick-cooking oats

1 1/2 teaspoons baking powder

1/4 teaspoon ground cinnamon

1/2 teaspoon kosher salt

1/8 teaspoon baking soda

1/2 cup honey

1/2 cup creamy peanut butter

1 large egg

at room temperature

1 teaspoon pure vanilla extract

1/2 cup dark or semi-sweet chocolate chips
Instructions: 
Whisk together the oats, baking soda, baking powder, cinnamon, and salt in a large bowl.

In a medium bowl, combine egg, peanut butter, vanilla, and honey. Whisk until blended.

Scrape the liquid mixture into the oat mixture and stir just until combined. The dough must be wet and sticky. Fold in the chocolate chips. Place in the fridge and let chill for at least 30 minutes or up to 3 days.

Preheat the oven to 350 degrees F. Line a large baking sheet with parchment paper.

Remove the dough from the refrigerator, scoop it into 2-inch balls, and arrange on the baking sheet, leaving 1 inch of space around each. Gently flatten each cookie with your fingers to be about 3/4-inch thick.

Bake until the cookies are golden and firm around the edges and set on top, about 9 to 10 minutes. 

Remove cookies from the oven and transfer to a cooling rack. Let them cool completely before eating or storing them. Your healthy cookie recipe is done. Enjoy!
Recipe makes 14 cookies.
Homemade peanut butter oat cookies (1 cookie):
| Calories | Carbs | Fat | Protein |
| --- | --- | --- | --- |
| 154kcal | 20g | 7g | 4g (3). |
FAQs
What are the advantages of peanut butter?
Peanut butter is a luscious spread loaded with a bunch of health benefits: it may improve the heart health, support weight loss, and manage blood sugar levels. It's a great source of protein which is good for building and repairing muscles. 
What is the most unhealthy cookie?
There is no one unhealthy cookie. You should be cautious of almost all the purchased cookies as they may include a lot of added sugar, and refined white flour, and may be high in saturated fats. If you're aiming to lose weight or manage blood sugar levels, you can prepare homemade cookies on your own, which may be healthier depending on the ingredients you use. At the end of the day, though, cookies are meant to be a sweet treat, and are all going to contain some sugar and fat. 
Is homemade peanut butter better?
Homemade peanut butter may be better as you can control the ingredients making your peanut butter fully nutritious. Plus, the homemade nut butter takes only a few ingredients to make, so you won't need to spend a lot of money and time on it. However, you can buy peanut butter from the store that contains peanuts and very few other ingredients, if you don't have the time or equipment to make it on your own. 
The Bottom Line
I hope this article sheds light on the easy homemade recipes for healthy peanut butter cookies. They are healthy as they contain an essential ingredient – peanut butter which is packed with minerals and vitamins. 
You can prepare peanut butter on your own or use a store-bought version for your recipe. In the first case, they might end up too crumbly. You've noticed that there are many recipes for peanut butter cookies: oatmeal, vegan, gluten-free, and even flourless. All of them are healthy and bring the difference to the taste of the cookie itself. 
On top of that, you can enjoy homemade cookies with healthy ingredients every day as long as you lead an active lifestyle and have an overall healthy balanced diet. 
DISCLAIMER:
This article is intended for general informational purposes only and does not address individual circumstances. It is not a substitute for professional advice or help and should not be relied on to make decisions of any kind. Any action you take upon the information presented in this article is strictly at your own risk and responsibility!