Keto snacks commonly attract people who are seeking to lose weight to this popular diet. However, can you lose weight by snacking? You're perhaps worried about whether you can snack on a keto diet without stalling your weight loss journey.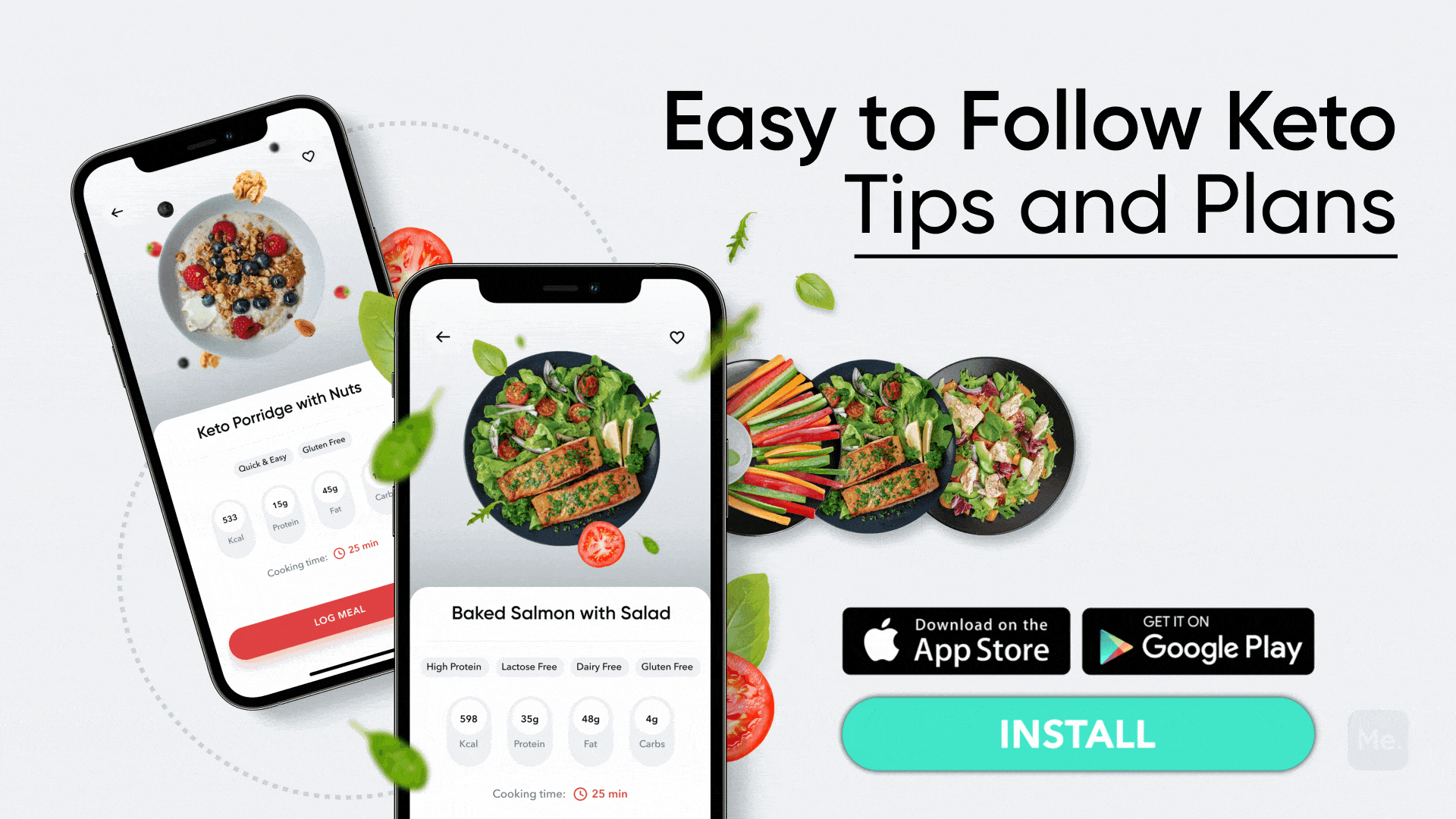 Fortunately, knowing the keto snack basics and the carb-protein-fat ratio will reveal many options. This will enable you to find delectable on-the-go keto snacks, sweet treats, and zero-carb options. First, let's have a look at some on-the-go keto snacks.  
What Are Good Keto Snacks On The Go?
Straight off the bat, 10 of the best keto snacks to eat on the go include:
However, there is a great deal that makes good on-the-go keto snacks. In addition, you need the best keto snacks, baked keto snacks, and sweet treats that won't pause your weight loss. Let's discover more about keto snacks before revealing the best choices.
What Snacks Can I Have With a Keto Diet?
The typical carbohydrate intake on a keto diet is 5-10% of calories, which amounts to just 20-50 grams of carbs daily on a 2,000-calorie keto plan (18). Therefore, you'll need to find snacks that fit within this daily allowance. 
People who follow a keto diet also aim for 55-60% of calories from fat and 30-35% from protein. Once you know your daily calorie goal for losing weight, you can determine how many grams of fat and protein you can consume. You can use the WebMD calculator for any snack without nutritional values (15).
BetterMe app will provide you with a host of fat-frying fitness routines that'll scare the extra pounds away and turn your body into a masterpiece! Get your life moving in the right direction with BetterMe!
Alternatively, use the recipe nutrition calculator to determine precisely how many macros each has when customizing recipes with the snack ingredients below or on the keto snack list (28). Counting carbs will allow you to add keto snacks to your diet. 
What Are Keto Carbs?
Not all carbs are equal and they all affect your keto diet in different ways. If you learn to distinguish your carbs from one another, you will be able to eat more appropriate snacks on the keto diet. Medicine Plus describes three carb types (7):
Fiber is not digested or absorbed and therefore does not count toward your carb limit on a keto diet. Subtracting the grams of fiber from total carbohydrates will give you your net carbs

Starch is a more complex carbohydrate that you should limit on your keto journey, according to your daily carb goal

Sugar is a refined or simple carb that you should limit as much as possible in keto snacks
Best Keto Snacks
A list of 68 recipes will come later in this article, but first, let's take a look at 15 low-carb snack ideas you can occasionally spoil yourself with. Remember that calculating your carbs, protein, and fat percentages toward your daily intake is essential. 
3 On-The-Go Keto Snacks 
Keto snacks on the go require a few ideas where you can run and eat simultaneously. You want something that you can make ahead of time and eat without making a mess while you're busy. Let's see the snack ideas that suit on-the-go days: 
Low-Carb Chips (22)
Keto snacks include various chips that use vegetables or whole grains as potato alternatives. You can make the chips from scratch, but keeping them ready to go is what will save time and help you beat cravings. The low-carb chip recipe is simple enough and uses almond flour and cream cheese. 
Nutrition: 4 servings, 318 calories, 9 g carbs, 3 g fiber, 25 g fat, and 16 g protein. 
Make-Ahead Cheesy Egg Cups (24)
Anything you can make and store for the next day will work as an on-the-go keto snack. Make-ahead cheesy egg cups only take 30 minutes to make and store well overnight or longer. As a bonus, you get to enjoy some crispy bacon in your on-the-go snack. 
Nutrition: 12 servings, 206 calories, 10 g carbs, 0 g fiber, 14 g fat, and 8 g protein. 
Keto Strawberry Smoothie (6)
Smoothies can contain a great deal of nutrients. You should always check the values before drinking smoothies as sometimes they contain enough calories for a meal replacement. However, the keto strawberry smoothie macros are acceptable for a snack. Also, smoothies are easy to grab when you're on the go.  
Nutrition: 4 servings, 286 calories, 12 g carbs, 7 g fiber, 25 g fat, and 4 g protein. 
Read more: 3 Keto Fat Bomb Recipes For When You Need Guilt-Free Indulgence.
3 Easy Keto Snacks for Work
Easy keto snacks are mouth-watering, diet-friendly choices for work. You can take them anywhere, snack when you're busy between meetings, and be sure not to mess up your best suit. Let's discover the easy keto snacks for work:
Cauliflower Grilled Cheese (8)
Nothing beats an old grilled cheese sandwich for work, but how can you enjoy one without breaking the carbs barrier? Fortunately, the cauliflower grilled cheese recipe welcomes keto followers who like to pack something more traditional for work. This doubles as an excellent lunch idea. 
Nutrition: 1 sandwich, 352 calories, 12 g carbs, 1 g fiber, 22 g fat, and 25 g protein. 
Keto Tortillas (1)
Our keto tortilla recipe with almond flour simplifies life and enables you to carry a tasty treat with a keto-friendly dip from the coming list. For example, our recipe can be paired with the clean-out-the-fridge cheese and herb dip on the coming list. You won't feel disappointed with this snack!
Nutrition: 6 servings, 172 calories, 7 g carbs, 4 g fiber, 13 g fat, and 8 g protein. 
Pesto Chickpea Snack Salad (25)
Grilled cheese and tortillas can become messy if mishandled. So, let's look at a snack idea you can pack in a bowl for work without having to worry about making a mess. This pesto chickpea snack salad is ideal. The pesto gives it a striking flavor, unlike boring salads. 
Nutrition: 1 serving, 144 calories, 12 g carbs, 3 g fiber, 7 g fat, and 7 g protein. 
3 Veggie Keto Snacks
Many snacks may contain more carbs than you think, but the following are all suitable for a keto diet (7). If you are in any doubt, you can always use the calculators to help you determine how many carbs you'll consume (15, 28).
Airfryer Okra (2)
Okra is an odd vegetable until you realize how delicious the keto options can be if you become tired of kale chips or cauliflower alternatives. This air fryer okra recipe only takes 15 minutes to make and you'll lick your lips due to the tiny snap of cayenne pepper. 
Nutrition: 4 servings, 72 calories, 9.4 g carbs, 3.9 g fiber, 4 g fat, and 2 g protein. 
Roasted Broccoli With Tahini (26)
Broccoli is a versatile vegetable that can be used for keto veggie snacks. The roasted broccoli with tahini recipe provides more flavor with a seemingly dull vegetable. The lemon zest also spruces up the vegetable's flavors. This is a delectable veggie treat for any time. 
Nutrition: 4 servings, 73 calories, 9 g carbs, 4 g fiber, 3 g fat, and 2 g protein. 
Zucchini Pizza Bites (31)
Zucchini has some fabulous options if you're willing to splurge a few more of your daily calories on a snack. Zucchini pizza bites are an alternative to pizza made with cauliflower. They aren't big, but they are extravagant for your tastebuds. 
Nutrition: 4 servings, 248 calories, 10.2 g carbs, 2.6 g fiber, 16.7 g fat, and 15.7 g protein.
3 Baked Keto Snacks
Baked keto snacks may include sweet treats or delicious foods you can make beforehand. Count your macros to determine the baked keto snacks that suit your cravings. 
Cheesy Cauli Breadsticks (9)
Cheesy cauli breadsticks are ideal as a baked keto snack when you feel in the mood for something savory. Most baked keto snacks with crackers, bread, and desserts will exceed five grams of carbs. However, this recipe does not break the boundaries much when you see the macros.
Nutrition: 12 slices, 257 calories, 10 g carbs, 3 g fiber, 16 g fat, and 19 g protein. 
Flax Seed Crackers (13)
Keto snacks include a variety of baked cookies and crackers. Some have high amounts of carbs, while others are more acceptable. This flax seed crackers recipe has low enough carbs versus fat and protein, and it also makes another excellent on-the-go snack to store. 
Nutrition: 8 servings, 121 calories, 6.8 g carbs, 6.3 g fiber, 9.5 g fat, and 4.2 g protein. 
Keto Cheesecake (23)
Our keto cheesecake recipe is another treat that is waiting to surprise you. You can eat keto-friendly cheesecake on your keto diet as regular cheesecake crust may contain too many carbs. You'll simply swap various ingredients to make this delicious cheesecake for a keto diet.
Nutrition: 12 servings, 192 calories per serving, 6 g carbs, 3 g fiber, 19 g fat, and 5 g protein. 
3 Sweet Keto Snacks 
Not having sugary treats while on a keto diet can be torture if you have a sweet tooth. Fortunately, some keto snacks appeal to sweet cravings without destroying your weight loss effort. Remember to continue calculating your macros while you enjoy these treats. 
Keto Fudge (19)
Our keto fudge recipe will blow you away, providing you with a sweet-tooth soothing option. You can eat fudge on the keto diet if you substitute the sugar and fat ingredients with better alternatives. The below values represent the keto fudge with cream cheese recipe. 
Nutrition: 24 servings, 43 calories, 2 g carbs, 1 g fiber, 4 g fat, and 1 g protein. 
Chocolate Peanut Butter Fat Bombs (11)
You need to eat a large amount of healthy fats on a keto diet, so fat bombs are a welcome treat. The chocolate peanut butter fat bombs recipe makes 48 servings, so you'll have them for ages to eat anywhere. In addition, they're an excellent sweet treat to enjoy on the go. 
Nutrition: 48 servings, 68 calories, 3.6 g carbs, 2.4 g fiber, 5.7 g fat, and 1.9 g protein. 
Is Dark Chocolate Good for Keto?
Before you dive into the list, you should consider whether dark chocolate is a ready-to-go sweet treat that you can safely use on the keto diet. The USDA shows that 70-85% of dark chocolate contains 13 grams of carbs and 3 grams of fiber per 1-ounce serving (10). 
It also has 12 grams of fat and 2 grams of protein. Moderation with dark chocolate will allow you to enjoy it. 
If you wish to free yourself from all the extra pounds that have been weighting you down for way too long, start using the BetterMe app and overhaul your entire life!
Keto Snacks List – 68 Snacks With Five or Fewer Carbs
Keto snack ideas will have your nutritiously conscious mind craving to make something incredible. Therefore, we've put all the keto snacks with five or fewer carbs on one list. You can mix, match, and experiment with delicious combos. So zero-carb snack suggestions are provided after the list. 
The nutrition calculator has been used to double-check all the recipes (28). The recipes are all courtesy of Delish.com, Wholsomeyum.com, and Tasty.co. Recipes either have a (D), (W), or (T) to represent the source from which they come. Recipes without a letter are from our blog. 
| Airfryer caprese-stuffed portobello mushroom (D) | Airfryer zucchini chips (W) | Bacon guac bombs (D) (5) | Baked cheese crisps (W) |
| --- | --- | --- | --- |
| Baked keto pepperoni chips (W) | BLT egglets (D) | BLT sushi (D) | Broccoli cheddar frittata (T) |
| Buffalo chicken celery boats (D) | Caprese skewers (W) | Chicken salad stuffed avocados (D) | Classic party guacamole (T) |
| Clean out the fridge cheese and herb dip (T) | Coconut flour chocolate chip cookies (W) | Coconut flour crackers (W) | Coconut keto clusters (W) |
| Coconut yogurt (W) | Cookie dough avocado fat bombs (D) | Cookies and cream fat bombs (D) | Cool ranch zucchini chips (D) (12) |
| Cream cheese jalapeno poppers (W) | Cucumber subs (W) | Deviled eggs (W) | Dried cranberries (W) |
| Easy lupini beans (W) | Egg muffin cups (W) | Everything bagel parm crisps (T) | Jalapeno popper crisps (D) |
| Ham pickle rollups (W) | Hard-boiled eggs (D) | Homemade fruit rollups (W) (16) | Homemade keto beef jerky (W) |
| Instant pot Buffalo chicken dip (W) | Kale chips (T) | Keto avocado chips (D) | Keto baked Buffalo chicken wings (W) |
| Keto candied pecans (W) | Keto cauliflower hummus (W) | Keto chocolate fat bombs (W) | Keto chocolate truffles (D) |
| Keto coleslaw (W) | Keto fudge recipe with cream cheese (19) | Keto ice cream (D) | Keto mug brownie recipe (W) |
| Keto popcorn cheese puffs (W) (20) | Keto sausage puffs (D) | Keto taquitos (D) | Keto trail mix (W) |
| Keto yogurt (W) | Lemon pepper baked wings (T) (21) | Low-carb keto bagels (W) | Low-carb keto cheese crackers (W) |
| Low-carb keto chicken salad (W) | Magic keto cookies (D) | Muffin tin deviled eggs (T) | Paprika herb-roasted carrots (T) |
| Parmesan cheese crisps (T) | Peanut butter protein balls (W) | Pesto chicken low-carb broccoli parmesan cups (T) | Pork rinds (W) (17) |
| Quinoa seed crackers (T) | Raspberry lemon popsicles (T) | Rice Crispie treats (W) | Salami chips (D) |
| Savory gluten-free chickpea pancake (T) (27) | Steak and asparagus skewers (T) | Sugar-free keto Graham Crackers (W) | Tomato, avocado, and egg salad (T) |
What Snack Foods Have No Carbs?
Very few foods are entirely carb-free, but some contain such small amounts that it is insignificant. You can use the recipe nutrition calculator to determine the exact carbs, protein, and fat in any combination of snack ingredients (28). These keto snacks have less than a gram of carbs, which makes them nearly zero-carb snacks. The USDA shows insignificant or lower than a gram of carbs in these foods (14):
0.5 oz pork rinds: 5 g fat and 9 g protein, 0 g carbs (

17

)

1 cup raw kale: 0.911 g carbs, 0.845 g fiber, 0.307 g fat, and 0.602 g protein

1 large egg: 0.36 g carbs, 0 g fiber, 4.76 g fat, and 6.3 g protein

1 slice of 96% fat-free deli ham meat: 0.091 g carbs, 0 g fiber, 0.525 g fat, and 2.18 g protein

1 slice bacon: 0.196 g carbs, 0 g fiber, 4.04 g fat, and 3.9 g protein

1 tbsp grated parmesan cheese: 0.942 g carbs, 2.13 g fat, and 2.25 g protein

1 oz slice of cheddar cheese: 0.596 g carbs, 0 g fiber, 9.46 g fat, and 6.78 g protein

1 pimento-stuffed green olive: 0.159 g carbs, 0.128 g fiber, 0.413 g fat, and 0.037 g protein
Read more: 4 Keto Tortilla Recipe Variations To Kick Your Carb Cravings.
FAQs
Why is my stomach still big on keto?
If you struggle to lose weight on a keto diet, you may not be in a calorie deficit. No matter what diet you are on, you must eat fewer calories than you burn in order to lose weight. Try adjusting the amount of calories you are eating and incorporating more movement, and give it time. If you still don't see any progress, you may need to consider that the keto diet is not the right one for you.  
Are bananas allowed on keto?
You're only allowed 20-50 grams of carbs on a 2,000-calorie daily keto diet (18). The USDA shows that one medium banana that weighs approximately 118 grams has 26.9 grams of carbs, 3 of which are fiber (4). Eating a whole banana as a snack may be tough to fit into your carb allowance on a keto diet.  
Can you have yogurt on keto?
Some yogurt is fine, but not all types are okay. The USDA shows that 100 grams of plain Greek yogurt has 3.64 grams of carbs (29). However, plain whole milk yogurt has 5.57 grams of carbs per 100-gram serving (30). Sweetened varieties may have significantly more and may not fit within your keto carb goal. 
The Bottom Line
Keto snacks allow you to tackle those hunger-busting moments in between meals. It also helps to count the calories, carbs, protein, and fat in your snacks to ensure you stick to the plan. You can use the calculators to design personal recipes or try some of our favorites from the list.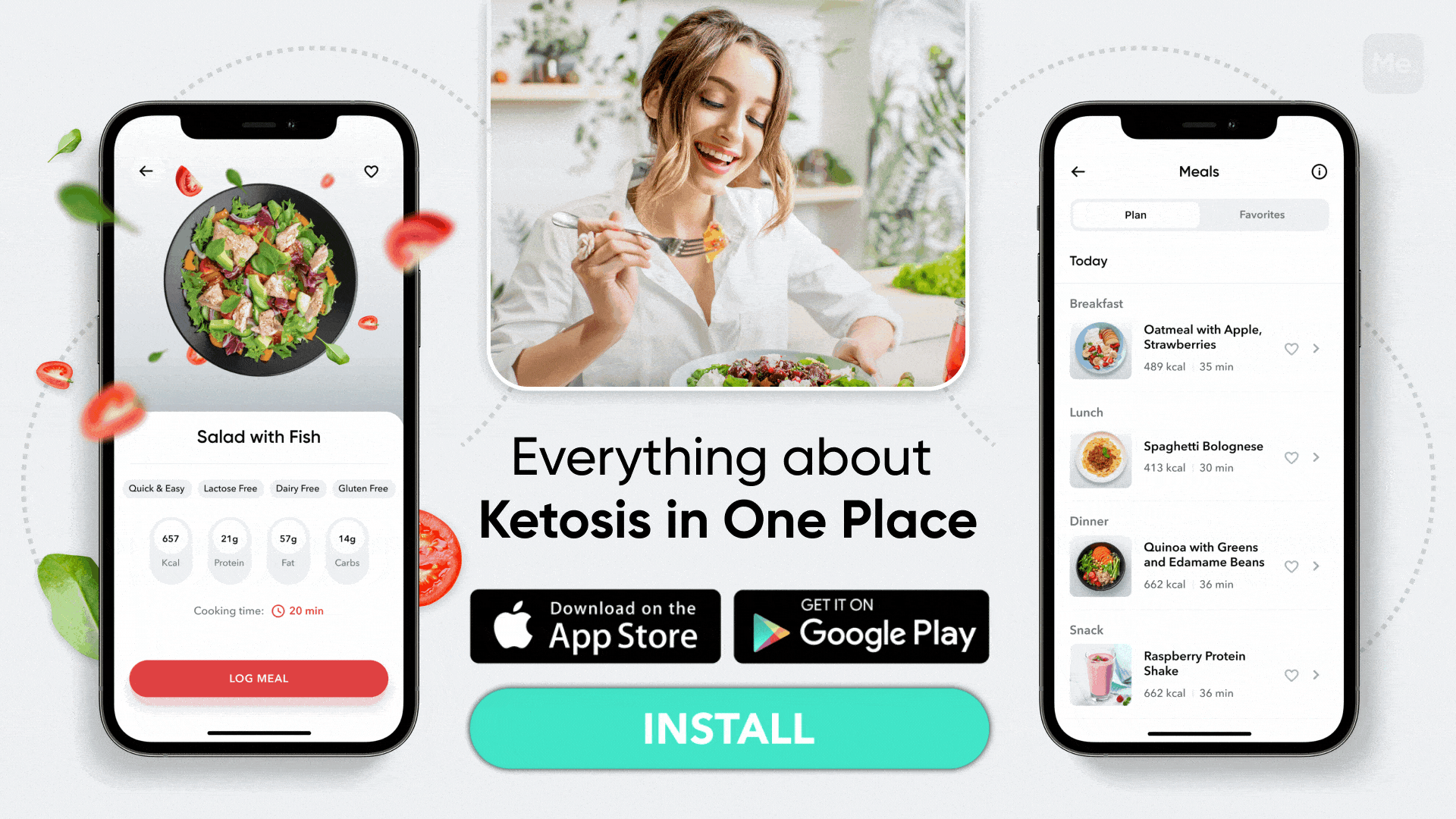 DISCLAIMER:
This article is intended for general informational purposes only and does not address individual circumstances. It is not a substitute for professional advice or help and should not be relied on to make decisions of any kind. Any action you take upon the information presented in this article is strictly at your own risk and responsibility!