Spring is officially here which means we get to experience the beauty of mother earth as nature starts to bloom once again, here in the northern latitudes. After the dreariness of winter, it is refreshing to experience the vibrant colors, textures, floral aromas, and beautiful scenery that comes with spring. Sadly for some though, the beauty of spring is overshadowed by allergy and pollen season. If you are one of those people whose allergies are triggered every spring and lead to colds and other illnesses, then arming yourself with antioxidant rich smoothies might go a long way in making this season that much more bearable. Read on to find out why antioxidants are good for you, the amount of antioxidants we need for better immunity, simple antioxidants smoothie recipes, and much more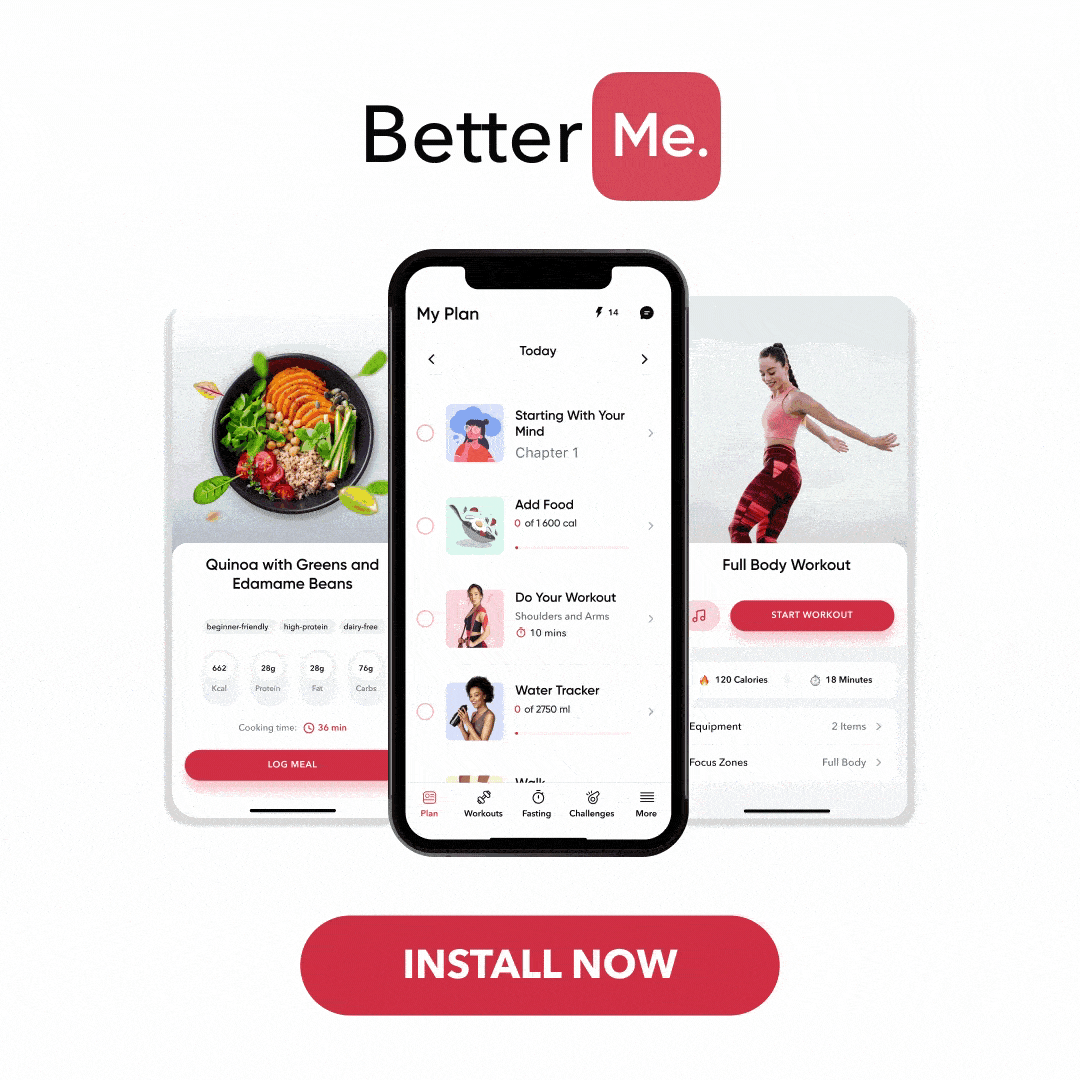 What Are Antioxidants And Why Do We Need Them?
Before learning about antioxidants, we need to take a side step to better understand what free radicals are.
According to the National Center for Complementary and Integrative Health, free radicals are highly unstable molecules that are naturally formed when you exercise and when your body converts food into energy. Aside from this internal process, you can also be exposed to free radicals through outside, lifestyle and environmental factors like air pollution, sunlight (ultraviolet rays), cigarette smoke, alcohol intake, and much more (3).
While free radicals aren't inherently bad – the body uses them in regulating cell growth and killing pathogens, aka disease-causing organisms such as bacteria and viruses – when their amount is too high, they can result in oxidative stress.
Oxidative stress has been linked to chronic illnesses such as diabetes, heart disease, and cancer as well as other conditions like loss of vision, arthritis, neurodegenerative disorders like Parkinson's or Alzheimer's disease, accelerated aging, and much more (6, 9, 8).
Antioxidants are what the body uses as its main defense to keep the multiplication of free radicals in check. These molecules counteract and neutralize these free radicals which slows down or prevents the cell and DNA damage caused by free radicals – supporting immunity and health.
It is important to note that while our bodies make some powerful antioxidants, our diet plays a huge role in providing what the body doesn't make. A diet rich in fruits and vegetables as well as other plant-based whole foods is essential for this. If one does not have access to a lot of fruits and veggies, antioxidant supplements can come in handy as a stop gap (3).
Read More: 6 Keto Avocado Smoothie Recipes to Curb Your Sweet Tooth
What Amount Of Antioxidants Do We Need?
Seeing how big of a role antioxidants play in the body, it is clear that we must do our best to consume as much of them as we can throughout the day. So what is the number? That is hard to say
According to Medical News Today, there is no set recommended daily allowance (RDA) for antioxidants as a whole. There are recommended amounts for certain antioxidant vitamins like vitamin C and others, but not for antioxidants in general, of which there is a wide variety in the foods we eat.
Since trying to figure out the specific amount of antioxidants we need a day is not going to be conclusive, it is advisable to eat a variety of high antioxidant foods as much as you can throughout the day. Some simple ways to do this include
Eat the rainbow – Your plate should have as much color as possible. Different colors represent different antioxidants and other beneficial plant compounds (7).
Drink more green or matcha tea

– They both have high levels of antioxidants (

2

).

Always have a fruit or some type of vegetable with every meal

– As stated above, fruits and veggies are very high in antioxidants

Use more herbs and spices to your food

– Not only do they make your food more colorful and flavorful, but they are also rich sources of antioxidants (

1

). Some herbs and spices to experiment with include rosemary, cloves, sage, cinnamon, oregano, turmeric, coriander aka cilantro, cardamon, ginger, basil, bay leaves, garlic, star anise, etc

Snack on nuts and seeds

–

 Not only do they have healthy fats, but they are also high in antioxidants. Walnuts, pecans and chestnuts have the highest contents of antioxidants of the tree nuts according to a study published in 2006 in the

British Journal of Nutrition

(

5

).

Have a smoothie packed with antioxidants

– An antioxidants smoothie is the quickest way for you to get these molecules into your body.
What Are The Best Antioxidant Smoothie Recipes?
Here are some simple recipes to help you start making more antioxidants smoothie recipes not only for allergy and cold season, but to support your immune system anytime.
Mixed Berry Smoothie
An antioxidants berry smoothie is one of the best things to have if you want a simple meal/snack that is full of these free radical fighting molecules. Berries, especially blueberries, cranberries, strawberries, blackberries, raspberries, and goji berries, are said to have the highest antioxidant capacity of all fruits.
Ingredients:
1 cup blueberries

1 cup strawberry halves

½ cup blackberries

½ cup raspberries

1 ½ cups milk

1 cup plain greek yogurt
Directions:
Put all your ingredients in a blender. Blend till smooth and serve
You can use both fresh or frozen berries for this antioxidants smoothie recipe. If you make a large batch of this you can store for up to 48 hours.
This makes 2 servings
Calories for 1 serving: 287. Fats: 3 g. Protein: 17 g. Carbs: 49 g.
If you've mustered up the courage to crush your weight loss goal, let Betterme take the sting out of this demanding process. Our app will help you restructure your habits, remold your life and crank up your fitness results!
Pineapple Antioxidant Smoothie
If you do not wish to use plain water or any kind of milk in your smoothie, pineapple juice is a good alternative option. Pineapples are high in Vitamin C and potassium and the juice adds a great flavor to your smoothie. 
Ingredients:
1 cup beets

1 cup blueberries

1 cup dragon fruit

1 cup strawberries

2 cups pineapple juice
Directions:
Add your fruits to a blender, top with the pineapple juice and blend till smooth. 

Serve as it or with some ice
This makes 4 servings.
Calories for 1 serving: 308. Fats: 2.4 g. Protein: 4.3 g. Carbs: 55.2 g.
Veggie Berry Antioxidant Smoothie
Vegetables are another great source of antioxidants and should be added to smoothies as often as possible. Protein powder adds the protein macros and helps keep you fuller for longer.
Ingredients:
1 cup spinach

1 cup almond milk

1 cup mixed berries frozen

1 banana

1 scoop whey protein powder
Directions:
Add the spinach and half the milk to a blender and puree till smooth.

Once smooth, top with the rest of the milk, protein powder, and fruits and blend till smooth.
Calories: 334. Fats: 3.6 g. Protein: 28 g. Carbs: 42.8 g.
Green Avocado Blueberry Smoothie
The avocado and spinach give this antioxidant that green superfood smoothie color.
Ingredients:
1 medium-sized avocado

4 large ice cubes

½ cup fresh blueberries

¼ cup milk

1 cup fresh spinach

1 scoop pea protein (unflavored)
Directions:
Add everything to a high speed blender and blend till smooth
Calories: 420. Fats: 24.8 g. Protein: 29 g. Carbs: 15.8 g.
Apple Antioxidants Smoothie
Apples contain a variety of antioxidants such as quercetin, catechin, phloridzin and chlorogenic acid, which in laboratory studies have shown to help inhibit cancer cell proliferation, decrease lipid oxidation, and lower cholesterol (4).
Ingredients:
1 cup water

1 cup spinach

1 cored green apple

½ banana

¼ avocado

¼ cup pineapple

1 scoop whey vanilla protein
Directions:
Place water, spinach and apple in a blender. Blend until smooth.

Add banana, avocado and pineapple. Blend until creamy
Calories: 344. Fats: 6.4 g. Protein: 26.6g. Carbs: 39 g.
Read More: Ready, Set, Blend: Easy Yet Delicious Ginger Green Smoothie Recipes That Are Good For You
Tropical Antioxidants Smoothies
Tropical smoothies are known for their delicious flavors as well as bright attractive colors. Here are 2 options to choose from and find your best tropical smoothie antioxidants.
Tropical Fruit Green Smoothie
Ingredients:
¼ of a pineapple (diced)

½ of a papaya (diced)

1 frozen banana

½ of a seeded cucumber

1 cup fresh spinach

½ cup canned coconut milk
Directions:
Blend the spinach and milk until smooth

Add everything else and continue blending till everything is smooth and creamy
This makes 2 servings
Calories for 1 serving: 280. Fats: 15 g. Protein: 3.8 g. Carbs: 39.4 g
Sunshine Smoothie
Nothing beats the look and color or a gorgeous yellow smoothie.
Ingredients:
¾ cup pineapple juice

½ cup canned coconut milk

1 large banana

1 cup mango cubes

1 cup pineapple chunks
Directions:
Dump everything into a blender and blend till smooth.
This makes 2 servings
Calories for 1 serving: 315. Fats: 12 g. Protein: 2 g. Carbs: 49 g
Reasons why BetterMe is a safe bet: a wide range of calorie-blasting workouts, finger-licking recipes, 24/7 support, challenges that'll keep you on your best game, and that just scratches the surface! Start using our app and watch the magic happen.
How Many Antioxidants Are In Blueberries
One cup of blueberries has wild blueberries has a total antioxidant capacity of 13,427 while cultivated ones contain a capacity of around 9000 per cup (10).
The Bottom Line
Antioxidants are molecules that we all need to fight free radicals that increase our risk of multiple chronic illnesses. While eating different individual fruits and vegetables is a good way to ensure that we get these molecules in our bodies, making an antioxidant smoothie is convenient. Not only is the process very quick and easy, but also, it allows you to mix varied fruits and vegetables. By doing this, you are likely to get more antioxidants than sticking to one kind of fruit or veggie.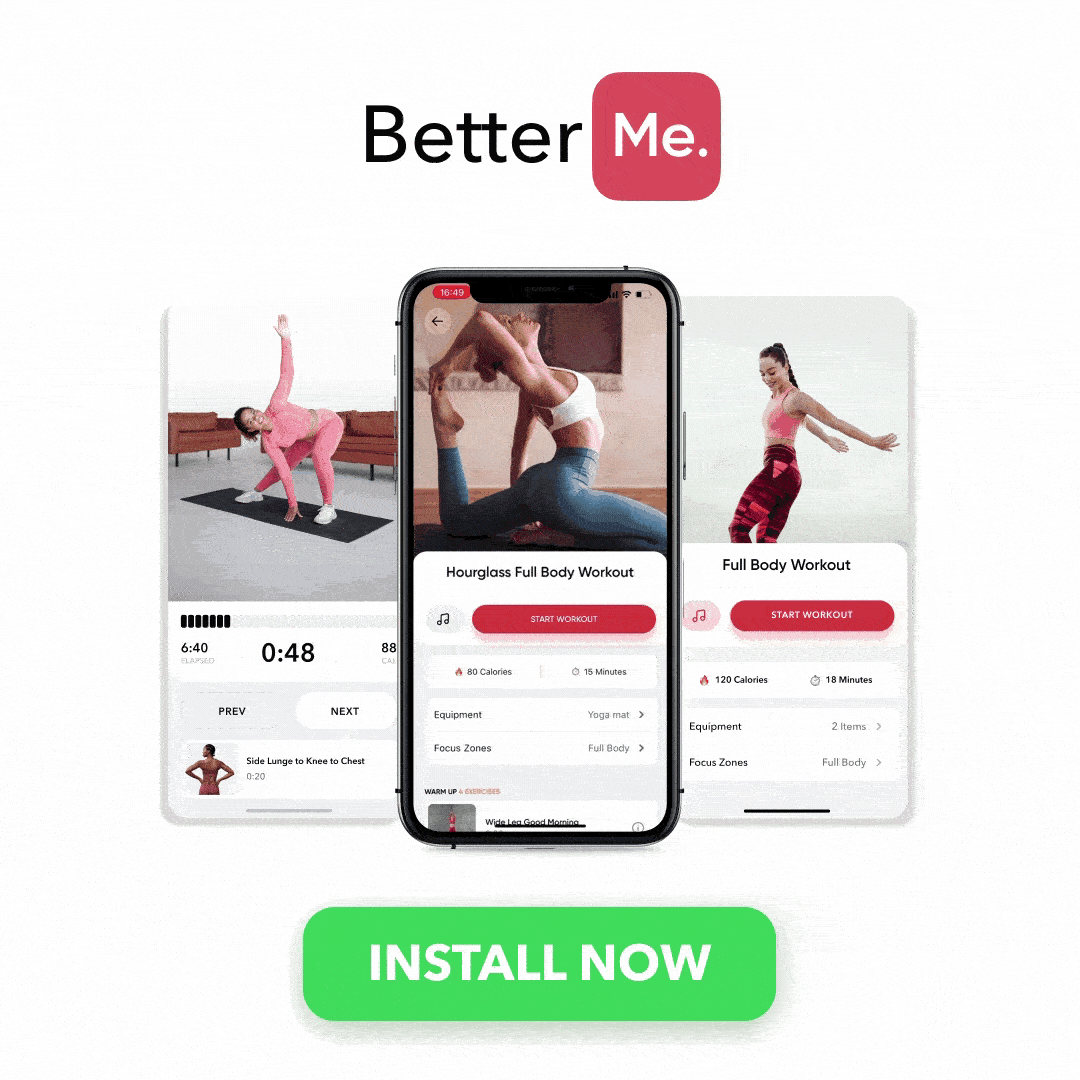 DISCLAIMER:
This article is intended for general informational purposes only and does not address individual circumstances. It is not a substitute for professional advice or help and should not be relied on to make decisions of any kind. Any action you take upon the information presented in this article is strictly at your own risk and responsibility!