Smoothies have become a must in weight loss plans. Thanks to their alleged effectiveness in weight loss, more and more dieters are adding these drinks to their weight loss diet plans. Contrary to what most people think, these smoothies do not magically promote weight loss. Instead, they only combine healthy and fat-burning ingredients that help you lose weight as part of a healthy balanced diet. One of the best smoothie ingredients that some nutritionists recommend is matcha. In this read, we will be discussing how matcha smoothies might promote weight loss, their added health benefits, and some matcha smoothie ideas for weight loss. Dust off that blender because this just might be the inspiration you need to make weight loss happen.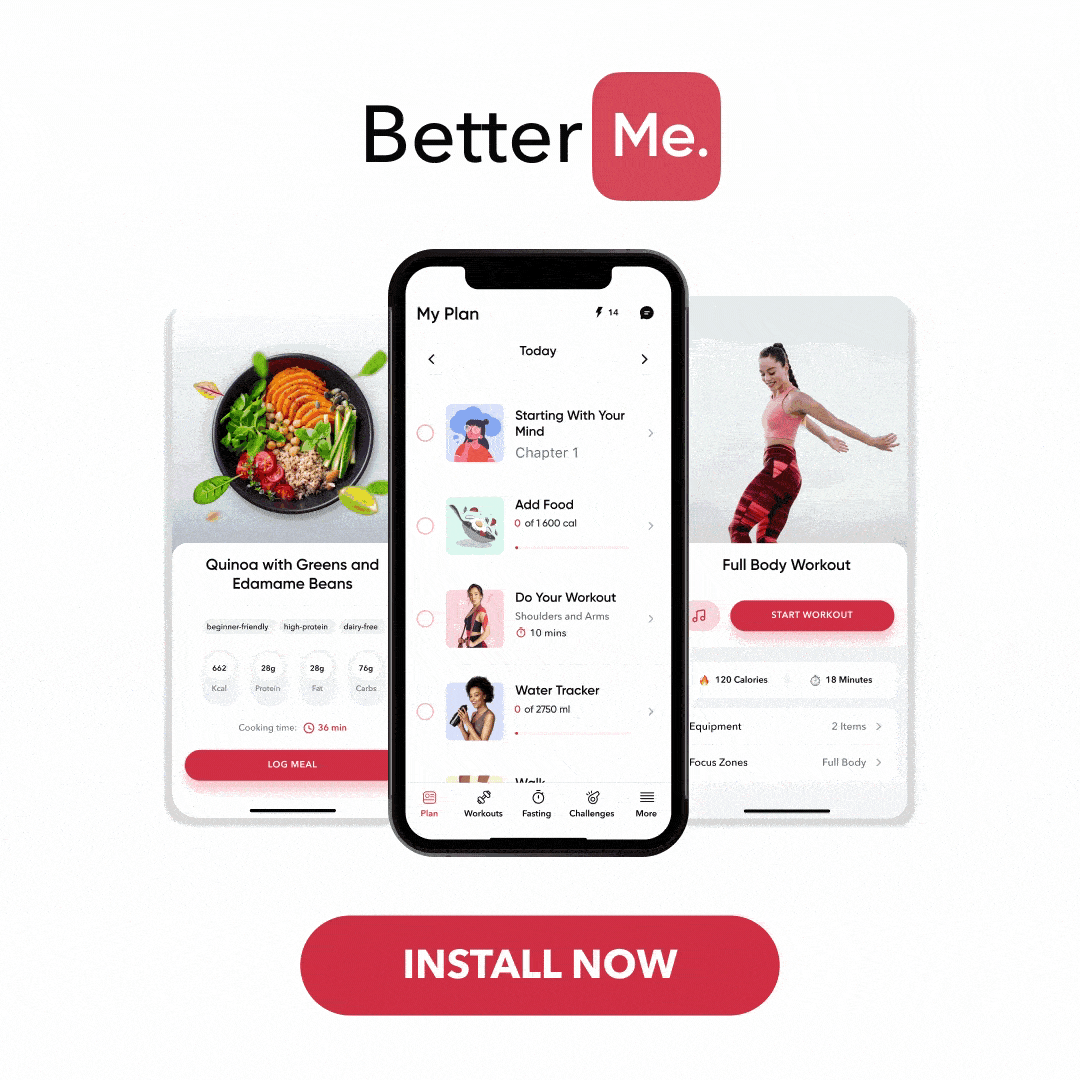 What Is Matcha?
Matcha is a powder obtained from finely ground green tea leaves acquired from the Camellia sinensis plant. Although most people think it is green tea, food experts say that matcha is grown differently from green tea (4).
When growing matcha, you are required to grow the tea in the shade for at least three to four weeks before harvesting them. This process enables the leaves to produce more theanine and caffeine, which happens to be two of the most important compounds in this powder (4).
There are no limits to the different types of beverages or foods that you can prepare with matcha. You can make smoothies, baked goods, lattes, or teas. It all comes down to your preferences.
Why Take Matcha?
Most people consume this powder for its reported health benefits. According to WebMD, matcha has been linked to the following health benefits (4):
Reduced Cancer And Chronic Disease Risk
Matcha is rich in amino acids, caffeine, and antioxidants. Antioxidants help prevent cell damage from free radicals, potentially reducing your risk of cancer and other chronic diseases.
Consuming matcha can also boost your heart health in several ways. First and foremost, it contains catechins which reduce oxidative stress, this is an off balance of antioxidants and free radicals in your body (4).
It also may prevent inflammation and lower triglycerides and LDL "bad" cholesterol levels in your body, all of which are risk factors for heart disease. Lastly, matcha consumption has been linked to a reduced risk of congestive heart failure, hypertension, and atherosclerosis (4).
Better Cognitive Performance
One study found that participants who consumed matcha had a slightly faster attention speed and memory improvement than the control group (4). Although more research is required to prove this, the belief is that the caffeine in matcha helps enhance memory, attention, and concentration (4).
Matcha is promising when it comes to reducing liver disease risk. With this in mind, individuals are urged to opt for matcha or green tea instead of supplements due to various concerns (4). Be sure to consult with your doctor before making such or any other health decision.
Although matcha is not packed with many vitamins and minerals, it is rich in antioxidants, catechins, polyphenols, theanine, and caffeine. All these benefit your body in one way or the other. For example, caffeine in the body may help with enhancing cognitive performance (4).
Polyphenols may reduce blood sugar levels, reduce cardiovascular diseases risk, and prevent blood clots. In addition, antioxidants have been associated with numerous benefits, including protecting your cells from free radicals, which increase your risk of cancer and heart disease (9).
Read More: Best Matcha Powder For Weight Loss: How To Tell If It's Actually Worth Your Money
Can A Matcha Smoothie Promote Weight Loss?
If you do a quick Google search on matcha, you will find that most people question the effectiveness of matcha smoothies for weight-loss. You will find plenty of questions on this, for instance, are matcha smoothies good for weight loss?
Experts believe they are. The bonus of drinking these beverages for weight loss is that you also reap health benefits associated with matcha. Matcha smoothies can be effective in weight loss because of the following aspects:
If we want to remind ourselves, the foundation of weight loss is in the consumption of fewer calories than your body is burning. Doing this allows you to create and maintain a calorie deficit, which is efficient for weight loss.
This means that you should be consuming low-calorie foods and drinks to help you maintain this deficit. One of the best low-calorie drinks besides water is matcha. A half teaspoon serving (roughly one gram) has only three calories (4). It also has zero carbs and one gram of protein and fiber (4).
The fiber and protein play a vital role in preventing overeating. This is because these nutrients increase satiety, making you feel full longer. So, you do not overindulge, meaning you stick to a calorie deficit.
NOTE:
Although matcha has very few calories and has been deemed effective for weight loss, it might contradict results if you overdo it. That said, watch your portion sizes and use of matcha particularly when you are adding it.
Matcha Has Oxidative And Metabolism Boosting Properties
A 2018 study wanted to determine the effect of matcha green tea drinks on the physiological and metabolic responses among brisk walking females. So, it brought together thirteen females aged 27 +/- 8 years who took up brisk walking as their exercise program and gave them these drinks (7).
The participants drank three different matcha drinks before brisk walking and throughout the day (7). The study findings indicated that matcha did not affect physiological responses (7).
However, it did enhance fat oxidation during the activity, which enhanced fat loss in these females. So, the researchers concluded that matcha could be consumed as part of a weight-loss program due to its possible mild metabolism-enhancing properties (7).
By Reducing Your Appetite
Drinking matcha tea smoothies for weight loss gives effective results because it might reduce your appetite. Catechin in matcha is said to keep you feeling full longer, which is advantageous for dieters because it reduces overeating and food cravings. Even by a small margin, a decreased appetite saves you from the calories that could lead to a calorie surplus.
BetterMe app will kick you out of the mental funk, shake off your extra weight, rid you off your energy-zapping habits, and help you sculpt the body of your dreams. Intrigued? Hurry up and change your life for the better!
What Is The Best Matcha Smoothie Recipe For Weight Loss?
Thanks to the versatility of matcha, there are so many smoothies you can whip up and enjoy through your weight loss journey. Experts do not rank any matcha smoothie as best because all matcha smoothies can be effective for weight loss as part of a healthy balanced diet.
With that said, there are numerous matcha breakfast smoothie weight loss recipes that you can consider. But before you settle on any one of them, be sure to go through this list with your nutritionist. 
Remember that you must meet your daily dietary and calorie requirements too from this drink and the rest of the foods you eat. Here are simple healthy recipes you can consider:
Matcha Smoothie (8)
2 cups baby spinach

11/2 cups refrigerated unsweetened coconut milk

1 banana, cut up and frozen

1 tsp bee pollen powder (optional)

2 tsp matcha

1 cup ice cubes
Nutrition: Calories- 67, Fat- 2 g, carbs- 10 g, and Protein- 1 g
Mango Matcha Smoothie (6)
1 cup (30 g) spinach

11/2 cup (150 g) mango chunks

2 scoops collagen peptides

1 T chia seeds

1/2 (59 g) medium banana

1 cup (237 g) water
Nutrition: Calories- 298, Carbs- 43 g, Fat- 3 g, and Protein- 24 g
Green Tea Matcha Smoothie (3)
1 cup baby spinach

1 banana, sliced

1 cup baby kale

1/4 cup sliced almonds

1 cup unsweetened almond milk

1/2 cup nonfat plain Greek or dairy-free yogurt 

1 tbsp matcha green tea powder

2 tsp natural sweetener, Truvia
Nutrition: Calories- 168, Carbs- 31 g, Fat- 4 g, and Protein- 8 g
Read More: Matcha Green Tea With Turmeric Facts, Health Benefits And Side Effects
How Many Servings Of Matcha Smoothies For Weight Loss Should You Consume?
As we have seen from the nutritional information of the sample smoothies above, the number of calories highly differs. Therefore, you will find some smoothies have a high-calorie count, while others have fewer calories.
It means that you will have different servings for each smoothie. We all have a different calorie limit, influenced by our ages, activity levels, sex, height, body size, and overall health.
This means that you may be required to have either more or less servings of such smoothies, to help maintain a calorie deficit. This is one of the many reasons you need to work with a nutritionist when making any dietary changes.
That said, the bottom line is that you should never go overboard with how much you drink. Remember that each serving has calories, and overindulging increases the number of calories you consume.
When To See Your Doctor
Drinking these smoothies seems like a good idea. After all, they have been prepared using healthy ingredients and may help you reach the pinnacle of health by helping you maintain an ideal weight.
Although you may have gained a few health benefits, you must not assume that your safety is assured. So, besides seeing your doctor before you add these drinks to your diet, other instances make consultation mandatory. They include:
When You Have An Eating Disorder
Figuring out if drinking matcha smoothies for weight loss is effective when one has an eating disorder is pretty irrelevant. Remember that eating disorders involve severe problems and must be treated with utmost care.
The most common eating disorders reported in today's society are binge-eating, anorexia nervosa, and bulimia nervosa (2). Talk to your doctor if you experience symptoms of any one of these conditions. This is because, over time they can lead to severe complications like anemia, low blood pressure, malnutrition, and even death (2).
When You Want To Follow A Liquid Diet
Many people believe that going on a liquid diet full time can help promote faster weight loss. So, you may decide to go on a matcha smoothie diet. Consultation is a must if you want to swap out solid food for these smoothies. 
Yes, a liquid diet such as a matcha smoothie diet can help you lose weight, and for several reasons. Most importantly, unlike solid foods, a liquid diet gives you fewer calories, and you have to worry less about portion control in a smoothie diet (5).
As a result, you may lose pounds way faster. However, the results do not last because your metabolism slows down to save energy after a while, and your body burns fewer calories (5). So, eating healthy solid food plus drinking matcha smoothie weight loss results in sustainable results. Talk to your doctor and nutritionist about how you can safely incorporate these smoothies into your diet and maintain a moderate calorie deficit for sustainable weight loss.
Lean and toned up body isn't just a far-fetched fantasy. Check out the BetterMe app and watch it propel your weight loss journey into high gear!
When It Causes Weight Gain
If you report weight gain instead of weight loss, you are likely consuming more calories than you are burning. This can happen if you do not lead a healthy lifestyle, meaning you do not exercise and consume too many high-calorie foods.
This can also happen if you buy smoothies from a local store. Most of such smoothies are very big and may cause you to exceed your calorie limit. However, in some cases, despite doing everything by the book to promote weight loss, you may add weight because of an underlying condition. 
So, do not hesitate to seek medical attention, even if you have yet to experience any alarming symptoms. Some diseases that have been known to contribute to weight gain are polycystic ovarian syndrome, menopause, sleep apnea, Cushing's disease, and depression (1).
The Bottom Line
Having a matcha smoothie weight loss leads to effective weight loss for several reasons. It may boost metabolism, reduce your appetite, and can be low in calories. There are so many matcha smoothie recipes to choose from, so you will not lack ideas. As you dust off your blender, remember to first consult with your doctor and nutritionist about adding these smoothies to your diet.
DISCLAIMER:
This article is intended for general informational purposes only and does not address individual circumstances. It is not a substitute for professional advice or help and should not be relied on for decision-making. Any action you take upon the information presented in this article is strictly at your own risk and responsibility!
SOURCES: