When it comes to gaining weight, very few people would consider high fat low carb foods as the best way to go. In fact, a large percentage of the population still believes that eating more whole carbs is the best way for weight gain, while a high-fat, low-carb diet is better for weight loss. While there might be some truth to this, you can still gain weight while on the keto diet – by making the right food choices. High calorie keto foods are the best route for anyone looking to add some weight or even build muscle while on this diet. Here are some of the best high calorie keto foods to help you achieve this goal – without sacrificing on taste or doing 'dirty keto'.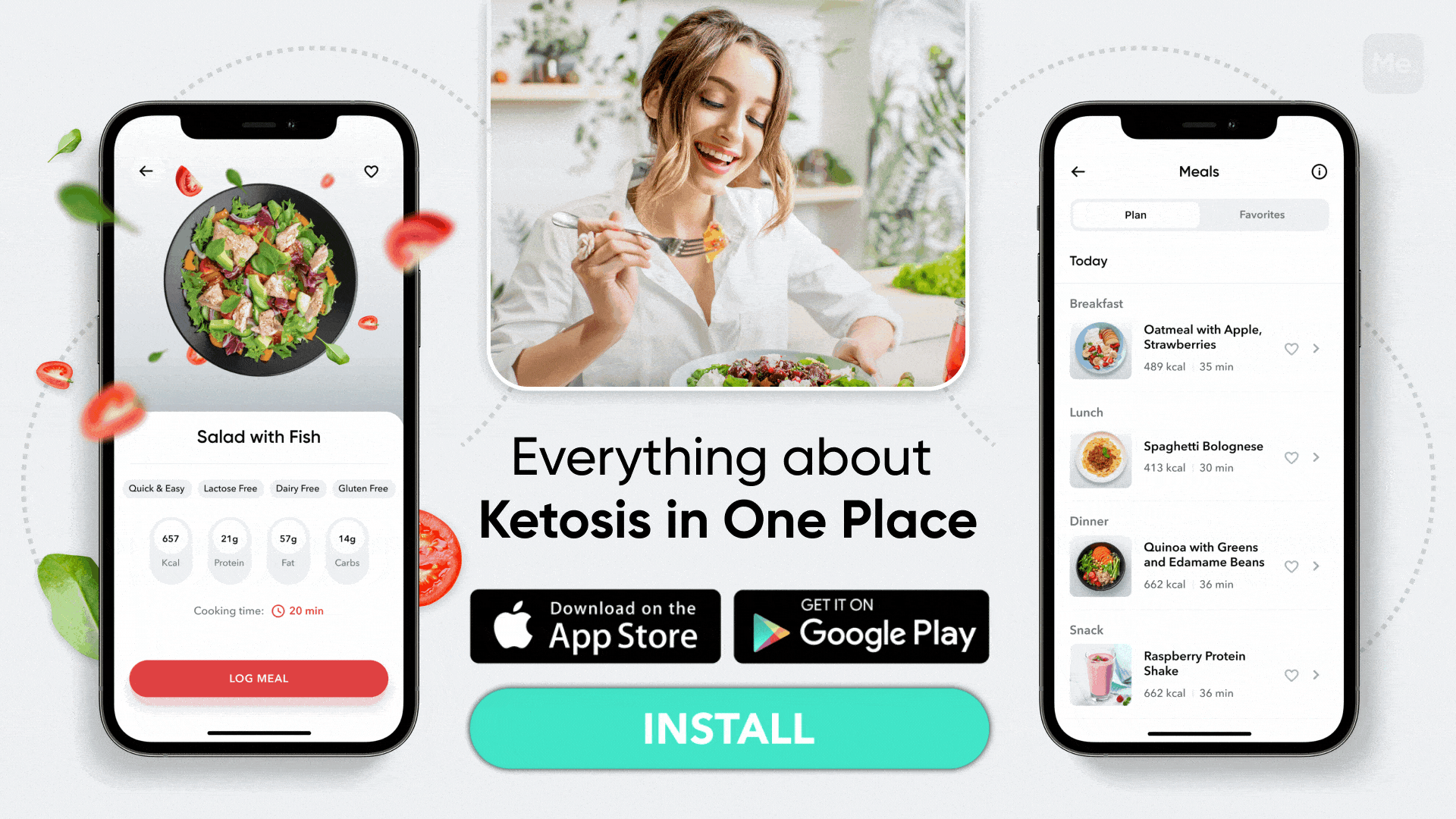 What Is High Calorie Low Carb?
A high-calorie, low-carb diet is an eating plan that offers a lot of calories but very few carbohydrates per serving. Such a diet is said to be perfect for athletes who would like to keep their fat levels down and still have enough energy to do all their workouts or sports events. It also works great for those who simply need to eat a caloric surplus to gain weight but do not wish to eat too many carbohydrates.
What Are The Best High Calorie Keto Foods?
Here are some high calorie foods to add to keto diet
When it comes to the best high calorie high protein foods keto, nothing beats some nicely cooked beef. Not only is it easily accessible but it is also very easy to prepare/cook. However, not all cuts are made the same – some are higher in fats than others. The best beef cuts that are both high in calorie, fats, and protein are
Ribeye steak – comes from the rib portion of the cow

Porterhouse Steak – This is a combination of the tenderloin steak and the New York Strip steak. Comes from the loin section which extends from the end of the ribcage.

New York Strip steak – Comes the top part of the short loin behind the ribs.
These 3 cuts while very keto friendly and also high calorie – can be quite expensive. You can get any other cut you desire just ensure that it doesn't say 'lean' or 'fat trimmed'. Chuck steak is one such good option.
Another great addition to the high calorie low carb keto diet list are chicken thighs. One 3-oz serving of roasted skin-on chicken thighs has 393 kcal, 14.1 g protein, 37.4 g fats and 0 g carbohydrates (5). Not only are thighs fattier and juicier than breasts, but they are also a more economical option for those who cannot afford to eat steak on a daily/weekly basis.
While we still aren't sure which came first between the chicken and the egg, we know that eggs are a keto friendly powerhouse. Eggs, like beef, are great high calorie high protein foods for anyone who wants to build muscle on this high fat eating plan.
1 boiled egg (50g) has 71.5 kcal, 6.2 g of protein, 4.98 g fats and 0.48 g of carbs (8). To increase the amount of fats in eggs, make them either as an omelet, fried or scrambled with cooking oil, butter or ghee.
Read More: Top 6 Keto Chips Recipe Options With Cheese, Tortilla, And Zucchini
Like chicken, fatty fish are a huge part of a ketogenic diet. Not only are they totally carb free but they are also high in protein, calories and fats – making them perfect for any high calorie high protein foods for keto list.
Aside from this, fatty fish are also rich in omega 3 fatty acids which is great for both heart and brain health as well as may reduce the risk of many life threatening chronic illnesses (30, 22).
The following table outlines the calories and macronutrients in several kinds of fatty fish perfect for this diet (12, 10, 11, 15, 14, 13).
| | Calories (per 100 g) | Fats | Protein |
| --- | --- | --- | --- |
| Salmon (steamed) | 237 | 14.1 g | 25.8 g |
| Anchovy | 210 | 9.71 g | 28.9 g |
| Atlantic Mackerel (raw) | 205 | 13.9 g | 18.6 g |
| Herring | 245 | 14.3 g | 20.1 g |
| Tuna | 85 | 0.94 g | 19 g |
| Trout | 271 | 16.9 g | 17.1 g |
| Sardines (canned) | 208 | 11.4 g | 24.6 g |
Cooking oils are an essential part of any high calorie keto foods list. Some of the best oils for this diet include (6, 3, 21, 17, 20).
| | Calories (per tbsp) | Fats |
| --- | --- | --- |
| Coconut Oil | 125 | 13.9 g |
| Salted Butter | 102 | 11.5 g |
| Olive oil | 126 | 14 g |
| Ghee | 123 | 13.9 g |
| Avocado Oil | 124 | 14 g |
Nut butters are a great calorie dense keto option for health fats and weight gain. Calories and macronutrients of some popular nut butters include (23, 1, 4).
| | Calories (per 32 g/2 tbsp) | Fats | Protein | Carbs |
| --- | --- | --- | --- | --- |
| Peanut Butter | 204 | 16.4 g | 7.2 g | 7.14 g |
| Cashew Butter | 195 | 17 g | 3.87 g | 9.7 g |
| Almond Butter | 196 | 17.8 g | 6.72 g | 6.02 g |
They are a good plant-based calorie dense option that's also high in healthy fats, fiber and minerals (28, 29, 27, 24, 25, 26).
| | Calories (per 1 oz/28 g) | Fats | Protein | Carbs |
| --- | --- | --- | --- | --- |
| Sesame Seeds | 177 | 17.1 g | 5.71 g | 3.28 g |
| Sunflower Seeds | 163 | 13.9 g | 5.4 g | 6.75 g |
| Hemp Seeds (hulled) | 166 (per 30 g) | 14.6 g | 9.48 g | 2.6 g |
| Pumpkin Seeds | 161 | 13.7 g | 8.34 g | 4.12 g |
| Chia Seeds (dried) | 138 (per 28.35 g) | 8.7 g | 4.68 g | 11.9 g |
| Flaxseeds | 55 (per 10.3 g) | 4.35 g | 1.88 g | 2.98 g |
What Are Some Keto High Calorie Foods For Smoothies
Unlike the foods above, some of these high calorie keto foods for smoothies are slightly higher in calories. 
Contrary to popular belief, milk is not keto friendly. Milk is in fact quite high in carbs (18) thanks to lactose – a type of milk sugar found in virtually all mammalian milks. According to the FDA one cup of raw coconut milk – aka the liquid expressed from grated coconut meat and water) has 552 kcal, 5.5 g protein, 57.1 g fats and 13.3 g carbs, 5.28 of which are fiber (19).
BetterMe app is a foolproof way to go from zero to a weight loss hero in a safe and sustainable way! What are you waiting for? Start transforming your body now!
While milk is not keto friendly, milk products are another story altogether. Greek yogurt is one such example. Perfect for smoothies 100 g of this has 94 kcal, 8.78 g protein, 4.39 g fats, and 4.75 g carbs (31). Other than simply making smoothies, you can also use this high protein high calorie keto food as
A substitute for sour cream

A 'clean keto' alternative for mayo for salads

Marinade for meats

A topping for soups

A topping for keto pancakes

An extra protein source in guacamole. It also increases the creaminess of your guac.
They are a great source of nutrients such as vitamins C, E, K, and B6, riboflavin, niacin, folate, pantothenic acid, magnesium, and potassium as well as lutein, beta carotene, and omega-3 fatty acids (2). They also make smoothies very creamy.
FAQs
Why Is Keto High Calorie?
Because the ketogenic diet is very restrictive on carbohydrates, most people automatically assume that the calorie count of most approved foods or meals on this diet will be very low in calories overall. This assumption almost always leads to shock when they find out the truth and they are left confused. 
So why is calorie count so high in keto?
The answer to this lies in the simple fact that ketogenic foods are very high in fats. The calorie count in foods is determined by adding its macronutrients i.e. its proteins, carbohydrates and fats.
Each gram of macronutrient in any food has a specific number of calories (16)
Every gram of carbohydrates adds 4 calories

Every gram of protein also adds 4 calories

While every gram of fat in your meals/food adds 9 calories
As you can see, just one gram of fat has more than double the number of calories per gram of carbohydrates. This is why the ketogenic diet, while being significantly low in carbohydrates than any other diet out there, tends to be quite high in calories.
Read More: Crispy and Flavorful: Best Keto Baked Chicken Recipes to Try
How Do You Lose Weight With High Calorie Keto Diet?
While all the above foods are great for weight gain, they are also consumed by those on this diet who want to lose weight. So how does this happen?
Eating on a calorie deficit

– While many on the ketogenic diet do not believe in calorie counting, it still helps. Eating less calories than your body burns a day will help with weight loss, while eating on a calorie surplus – more than your body burns/needs – leads to weight gain.

Fats can increase satiety

– We all know that carbs – specifically whole carbohydrates – are fantastic for increasing satiety which helps in reducing calorie intake. While the research on the effects of fats on satiety are complicated, studies have shown that some fats can help increase satiety, possibly making them great for weight loss (

7

,

9

).

Ketosis

– This is a metabolic process that occurs when your body doesn't have enough carbohydrates to burn as an energy source. Once the body is deprived of carbs, it then turns to any stored and ingested fats and burns them for energy instead. Ketosis plus a calorie deficit should lead to weight loss even while regularly consuming high calorie keto foods.
Intense sweat sessions, working weight loss tips, lip-smacking recipes come in one package with the BetterMe app. And all of it is at your fingertips, start transforming your life now!
The Bottom Line
High calorie keto foods are a great option to help you gain weight and even build muscle on this high fat diet. To effectively do this, make sure you are eating on a caloric surplus. You can also add weight lifting as more muscle helps increase the number on your scale.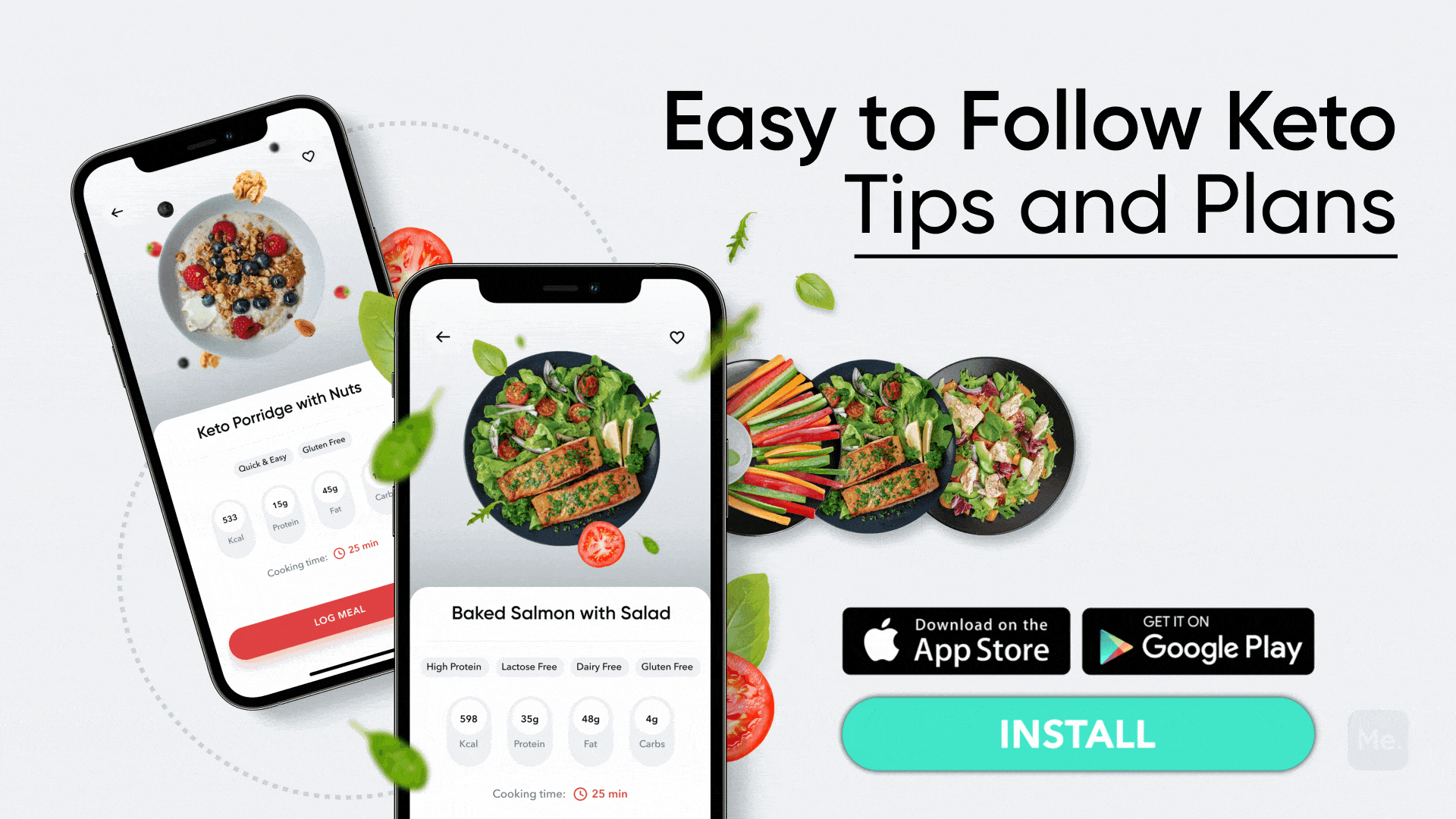 DISCLAIMER:
This article is intended for general informational purposes only and does not address individual circumstances. It is not a substitute for professional advice or help and should not be relied on to make decisions of any kind. Any action you take upon the information presented in this article is strictly at your own risk and responsibility!