Welcome to the wonderful world of keto baking, where you can enjoy all your favorite foods without guilt!
Today, we're diving into the delicious realm of keto-baked chicken – because who doesn't love a crispy, flavorful piece of chicken that won't wreck your low-carb diet? Whether you're a seasoned keto veteran or a curious newbie, get ready to tantalize your taste buds with our quirky and oh-so-satisfying recipes. Preheat those ovens, and let's get ready to bake!
But first, we're going to answer the most asked question these days: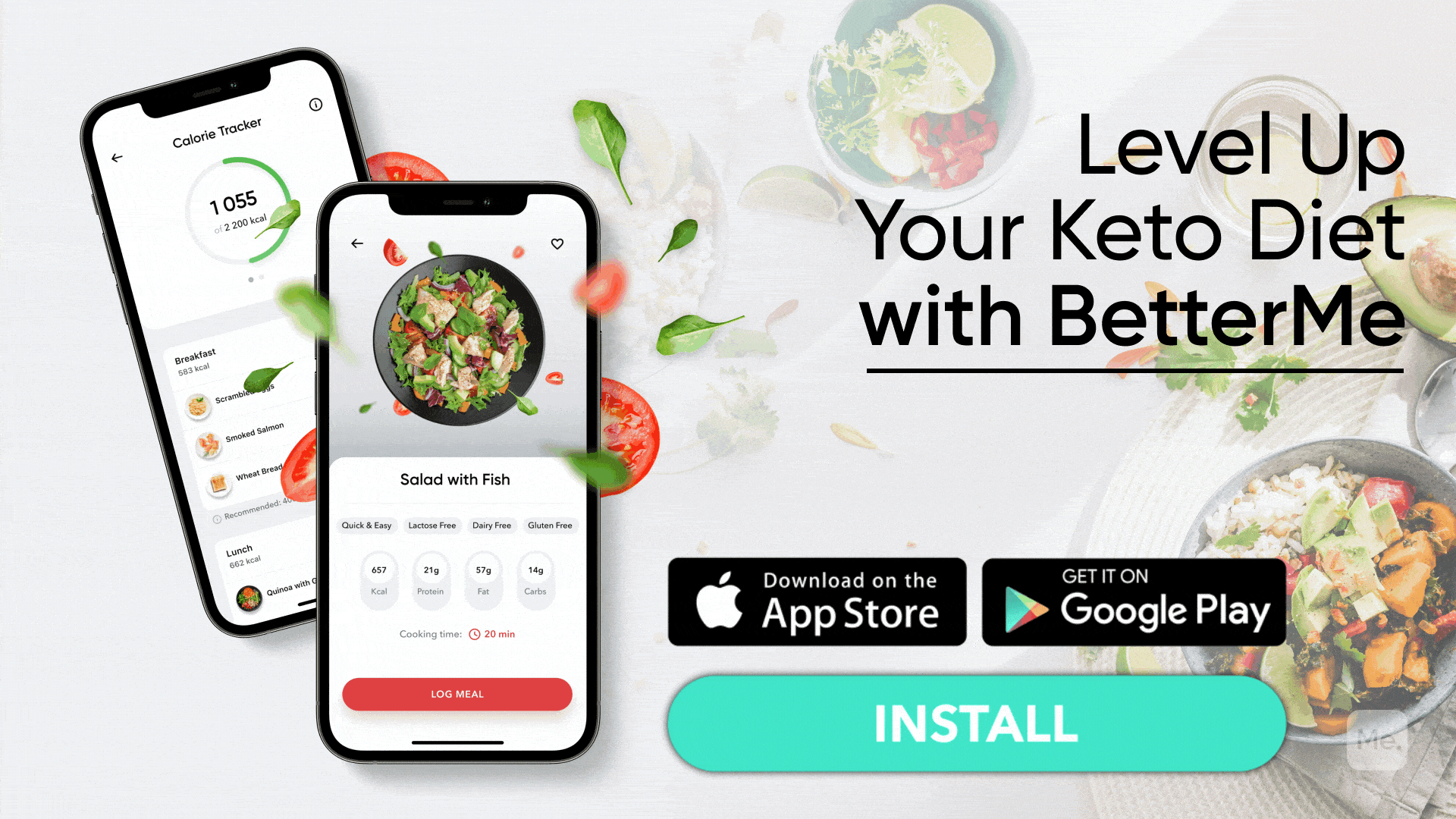 Can I Eat Baked Chicken on Keto?
Yes!
Keto oven-baked chicken is one of the best options to get your protein while on keto. Because it has a higher fat content, dark meat chicken  provides more of the main energy source on a keto diet. In fact, both dark and white meat will work in the keto diet.
Chicken breast is a food that is high in protein, low in fat, and has no carbs. A 172 gram boneless skinless chicken breast has 284 calories, equal to 165 calories for every 3.5-ounce (100-gram) portion. Most of the calories (about 80%) come from protein, while the rest come from fat (1).
Remember that the above mentioned amounts are for plain chicken breast without extra ingredients. When you cook it in oil or add marinades or sauces, you'll increase the total number of calories, possibly carbs, and fat.
Keep reading to discover some delicious keto-baked chicken recipes!
How to Make Baked Keto Chicken?
As more and more people are inclined toward keto diets, the search for keto meals has also increased. Just because it asks for an adjustment to macronutrients doesn't mean you must start eating many unfamiliar foods.
One problem people may face when following a special diet is how to fit in with what the rest of the family eats. We are glad we discovered some delectable keto-baked chicken recipes that will make your taste buds sing!
With a mere five grams of carbs per serving, this shall soon become a family favorite. Almond flour, parmesan cheese, and panko bread crumbs are a few secret ingredients that add a unique flavor to this dish. By using parmesan and almond flour, we can use fewer bread crumbs. Panko bread crumbs are a great choice for the keto diet because they are extra crispy and fluffy and soak up less oil than regular bread crumbs.
BetterMe app is a foolproof way to go from zero to a weight loss hero in a safe and sustainable way! What are you waiting for? Start transforming your body now!
Low-Carb Baked Chicken
Are you ready to let your taste buds do the happy dance? Look no further than this keto-baked chicken recipe! It's packed with flavor, low on carbs, and sure to make you feel like a culinary genius. So tie on your apron, preheat the oven, and prepare a dish that will make your friends plead for the recipe (and maybe even a bite or two)!
Servings: 4

Calories per serving: 213

Carbs: 5 g
Ingredients
16 ounces of boneless, skinless chicken breasts, cut into 4 pieces of 4 ounces each

Salt and pepper to taste

1/4 cup almond flour

1/4 cup grated parmesan cheese

1 tablespoon Italian seasoning

1/4 cup panko bread crumbs

1/2 teaspoon garlic powder

Olive oil spray
Instructions
Preheat the oven to 400 degrees F.

Spray a large baking sheet with olive oil.

Pat the chicken breasts dry with a paper towel, then season them with salt, pepper, and garlic powder.

Mix parmesan cheese, almond flour, Panko bread crumbs, and Italian seasoning.

Dip each chicken breast in the coating mixture and press it on so it's covered all over.

Place the chicken breasts on the baking sheet and spray them with more oil.

Bake in the oven for 15-20 minutes until they turn golden brown and reach an internal temperature of 165 degrees.
This recipe is courtesy of eatingrichly.com.
If you're following a keto diet, chicken is a great option for dinner. It's simple to prepare, healthy, and satisfying. Give it a try, and tell us how it goes!
Read More: 10 Foods High In Fat For Keto And Low-Carb Diets
How to Make Crispy Baked Chicken Wings Keto?
With a crispy, flavorful coating and juicy meat inside, this keto-baked chicken wings recipe is the perfect snack or meal for anyone following a ketogenic diet. Whether you're hosting a game day party, looking for a quick and easy dinner option, or just want to indulge in some tasty chicken wings, this recipe is sure to be a hit. Go ahead and grab your ingredients, preheat your oven, and get ready to dig into some seriously delicious wings!
Servings: 3-4

Calories: 646

Carbs: 0 g
Ingredients
Avocado oil spray

3 pounds of chicken wings

1 teaspoon salt

¼ teaspoon ground black pepper

¼ teaspoon smoked paprika

½ teaspoon garlic powder

2 teaspoon baking powder
Instructions
Before you start, put the chicken wings on a baking sheet with paper towels in the fridge for at least an hour or overnight to dry them out. This will make the skin crispy.

Turn the oven on to 250°F. Put aluminum foil or parchment paper on a baking sheet and put a baking rack on it. Then, spray the rack with oil spray or rub oil on it so the chicken doesn't stick.

Use paper towels to dry the chicken wings. Make sure they are as dry as possible. This will help the skin become crispy.

Mix baking powder, salt, garlic powder, smoked paprika, and black pepper in a small dish.

Put the chicken wings in a large bowl and cover them with the baking powder mixture.

Put the wings on the baking rack in one layer. It is okay if they are close together.

Place the baking sheet with the wings on the bottom rack of the oven and bake for 30 minutes.

Take the wings out of the oven and increase the temperature to 425°F. Put the wings back on the center rack when the oven is ready. Bake for 40-45 minutes until the skin is golden brown and crispy.
This recipe is courtesy of stemandspoon.com
The cooking time of keto-baked chicken wings may be changed according to your taste. For instance, if you wish to have them in a nice, golden-brown color, you could get them in 40-45 minutes. But if you want the wings to be darker, bake them for five more minutes. Baking them too long could cause them to lose their tenderness and become hard to chew.
Betterme will keep you laser-focused on your weight loss journey! Nutrient-packed meal plans, fat-blasting workouts, galvanizing challenges and much more. Try using the app and see for yourself!
How Many Baked Chicken Wings Can You Eat on Keto?
The number of calories in chicken depends on the type of chicken and how it's made. But, generally, a serving of 3.5 ounces (100 grams) has between 155 to 203 calories (1). 
If you wish to determine the calories in the chicken wings, consider how it was cooked. Adding sauces, covering in breading, or frying them deep may cause the caloric count to increase. One skinless, boneless chicken wing contains:
Proteins: 6.4 g

Fat: 1.7 g

Carbs: 0 g

Calories: 43
A single chicken wing has 43 calories. In a serving of 3.5 ounces (100 grams), there are 203 calories. Chicken is mostly protein, making up 64% of its content, while 36% is fat (1). Since there are no carbs, chicken wings without any added sauces or breading will not contribute to your daily carb limit on keto.
Fried chicken wings with breading usually have 3-4 grams of carbs in one serving. If you're on a keto diet, eating only 1-2 wings per serving is best to avoid exceeding your carb limit (2).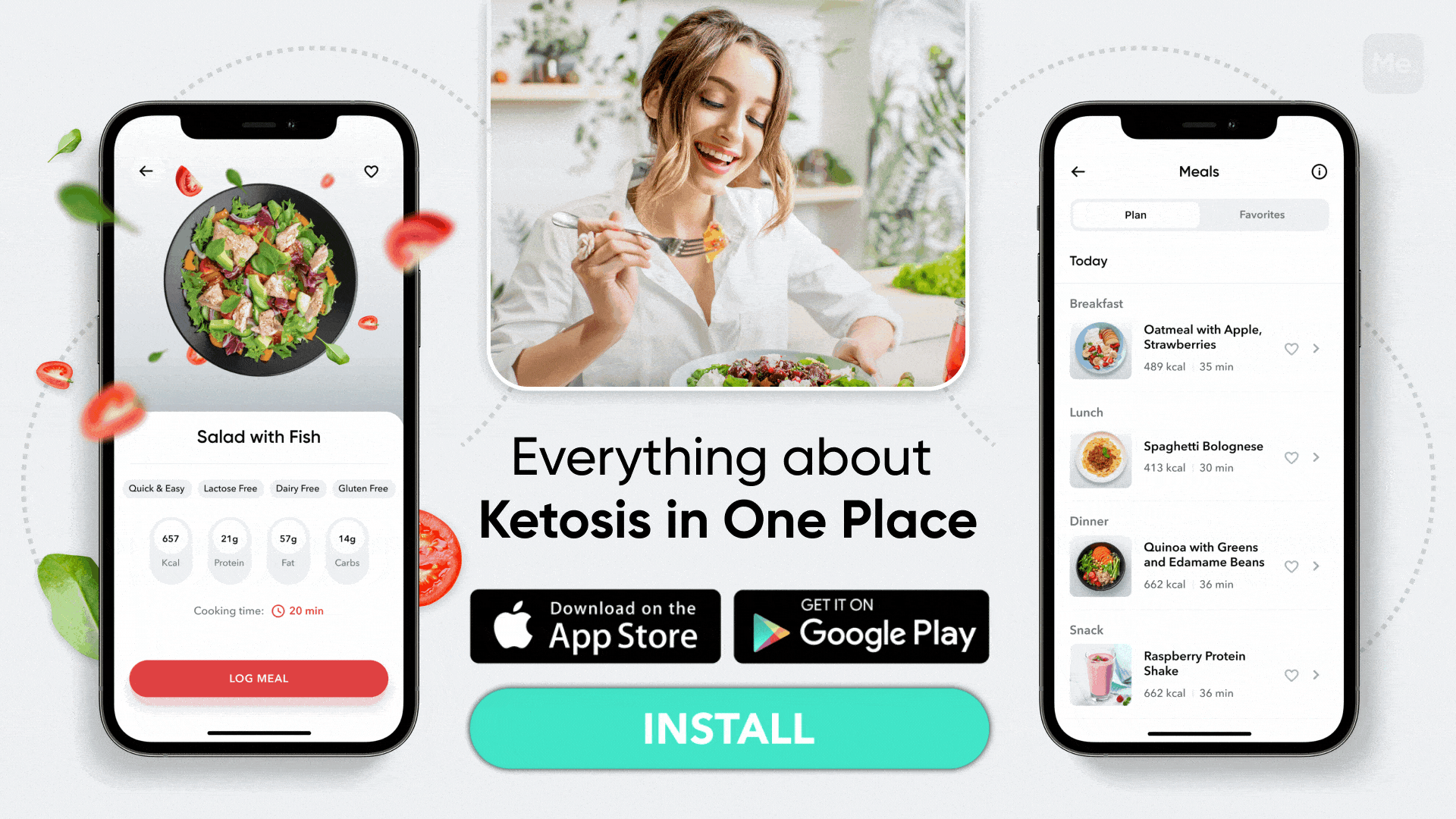 The Bottom Line
Chicken has many important nutrients and can be a great part of a healthy diet. It's low in calories but high in protein, which is great for weight loss. Studies have shown that eating more protein can make you feel full, help you lose weight, and keep your muscles strong (3). The recipes listed above will surely become a family favorite in your home. You can make keto-baked chicken thighs or keto-baked chicken breasts. Whatever you choose, make sure it is something everyone loves to eat.
The quick preparation of these nutritious meals is another perk that makes them an instant hit. You can also find many other recipes for keto oven-baked chicken online. Try your favorite ones, modify them to add your touch, and give your taste buds a much-needed orchestra of flavor!
DISCLAIMER:
This article is intended for general informational purposes only and does not address individual circumstances. It is not a substitute for professional advice or help and should not be relied on to make decisions of any kind. Any action you take upon the information presented in this article is strictly at your own risk and responsibility!