Can Candies Be Healthy?
There are lots of things that people are ready to do in order to reach their goal of a toned body. Oftentimes they have no other choice, but to sacrifice something significant. Some people give up their free time, logging hours in the gym, others say farewell to their favorite endorphin-boosting foods. But what if there were some healthy analogies of those foods? For example, gluten-free diet buns or keto friendly candy. If you have a rampant sweet tooth, this article is exactly what you need. Find out if you can buy a keto friendly candy, what are the requirements for it, and how to make it at home.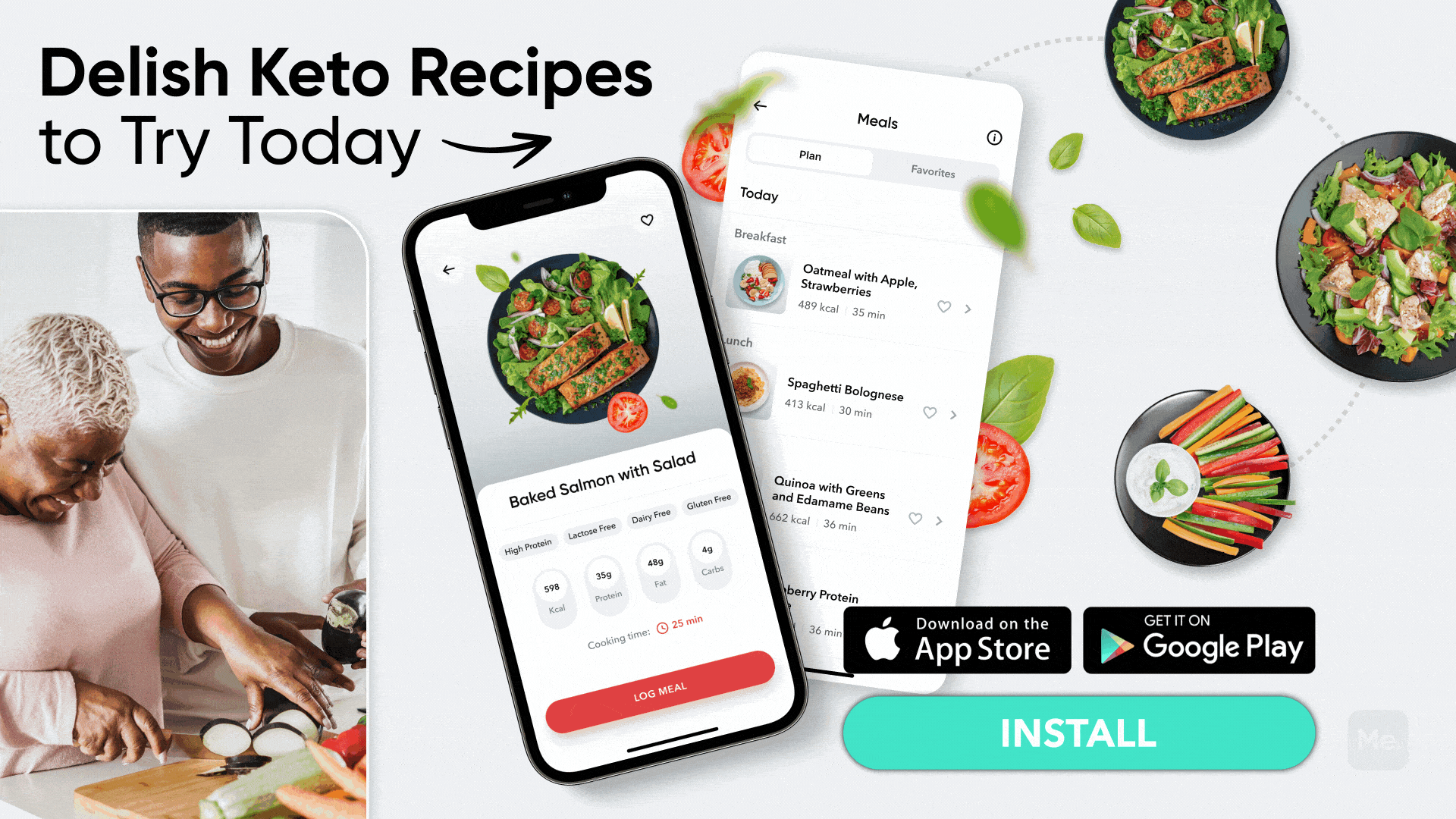 Keto Basics And Requirements
If you are new to the keto diet, first you need to understand how it works and why it restricts usual sweets. The keto diet is based on a process called ketosis (5). It occurs when your body runs out of carbohydrates, such as sugar, which is easier to process and turn into energy, and starts burning fat instead (3). The main principle of this nutritional plan is to reduce the consumption of carbs, break into ketosis and kick off the fat-melting process(6). So, to put it simply, it is a very low-carb diet. The maximum allowed daily carb intake according to this nutritional plan is 50 grams, which makes up 5% of required calories, with the rest 75% and 20% coming from fats and protein accordingly (2).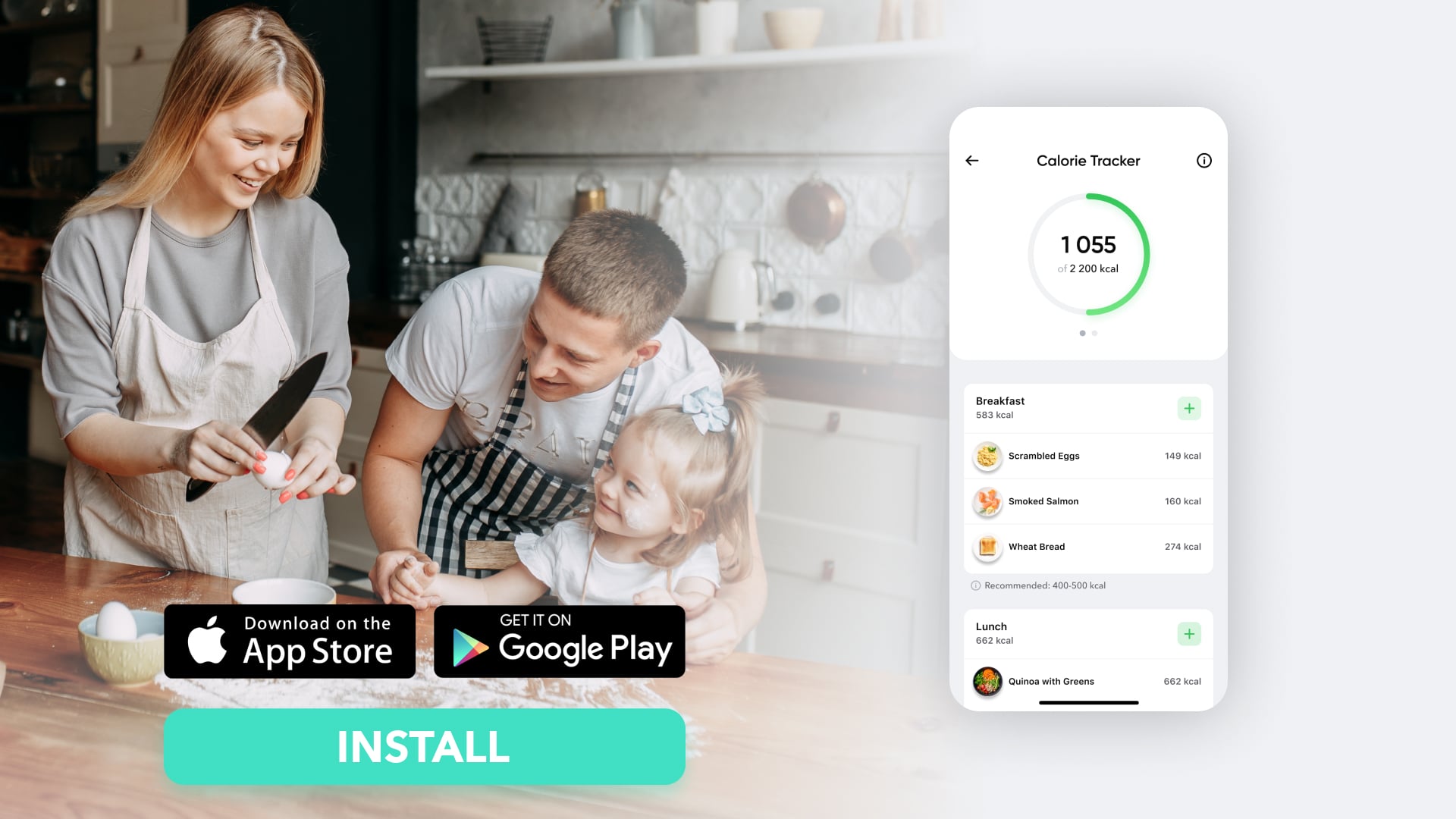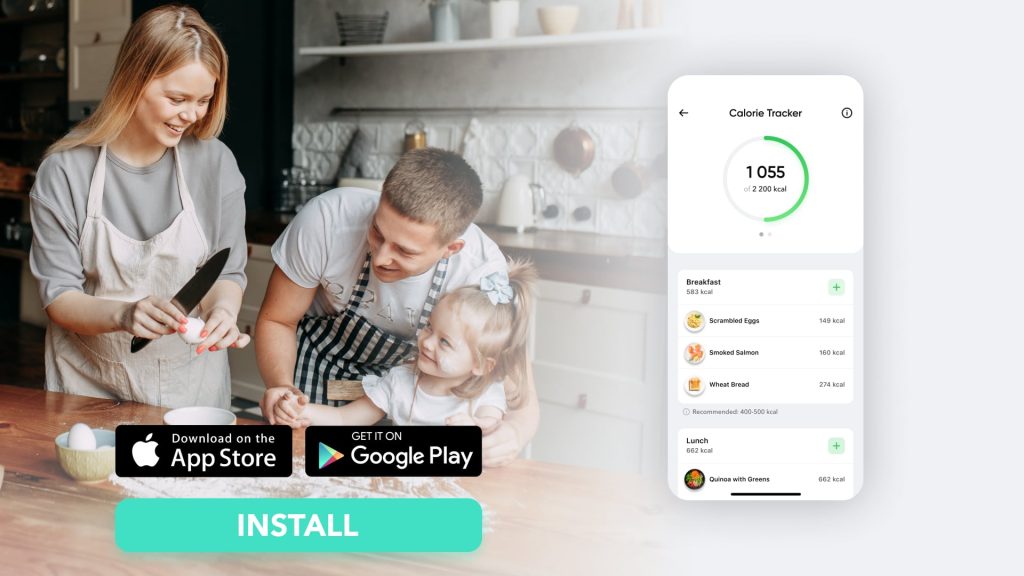 How The Ketogenic Diet Affects Your Body?
The keto diet is highly popular nowadays and there is a good reason for it. The supporters of the "keto lifestyle" claim that it is full of advantages and may significantly improve your life and health. Here are some of the evidence-backed health benefits that this nutritional plan may have (7):
Promotes weight loss

Improves the state of your skin

Prevents the occurrence of certain cancers

Benefits your heart

Supports proper brain function

Aids in epilepsy seizures

Alleviates PCOS symptoms
However, like any other restrictive diet, the keto diet has its own drawbacks, side effects and risks, which include the following (4, 1):
Digestion problems

Bad breath

Dehydration

Fatigue

Nausea

Sweating

Muscle soreness

Headaches
Read More: Best Dried Fruit For Weight Loss: Can These Healthy Snacks Keep Hunger At Bay?
What Are The Signs Of Keto Friendly Candy?
As you have probably figured out by now, not all candy is banned by the overwhelming keto guidelines. There are certain types of candy that won't interrupt the ketosis if consumed in moderation. However, you must make sure that they meet the requirements of this nutritional plan. The usual sugar-free sweets are not always keto friendly. You should be on the lookout for carb content and certain types of sugar substitutes. For example, maltitol and xylitol, which are sometimes used in such products, are not allowed by keto. The sweeteners that comply with this diet plan are:
Stevia

Monk fruit

Yacon

Erythritol
You can also check if it's keto by the previously mentioned proportions of macronutrients, with 75% of fats, 20% of proteins, and 5% of carbs.
Keto Friendly Candy Recipes
You can make keto friendly candy at home. Use such ingredients as coconut products (butter, oil, shredded coconut), unsweetened nut butters (almond, cashew, peanut), seed butters (sunflower, wow butter and tahini), keto chocolate (stevia-sweetened chocolate chips, 100% unsweetened chocolate, dark cocoa powder), and others. Here are some sweets that you can make at home:
Looking for a way to break the vicious cycle of weight loss and tone up all the jiggly parts? Watch the extra pounds fly off and your muscles firm up with the BetterMe app!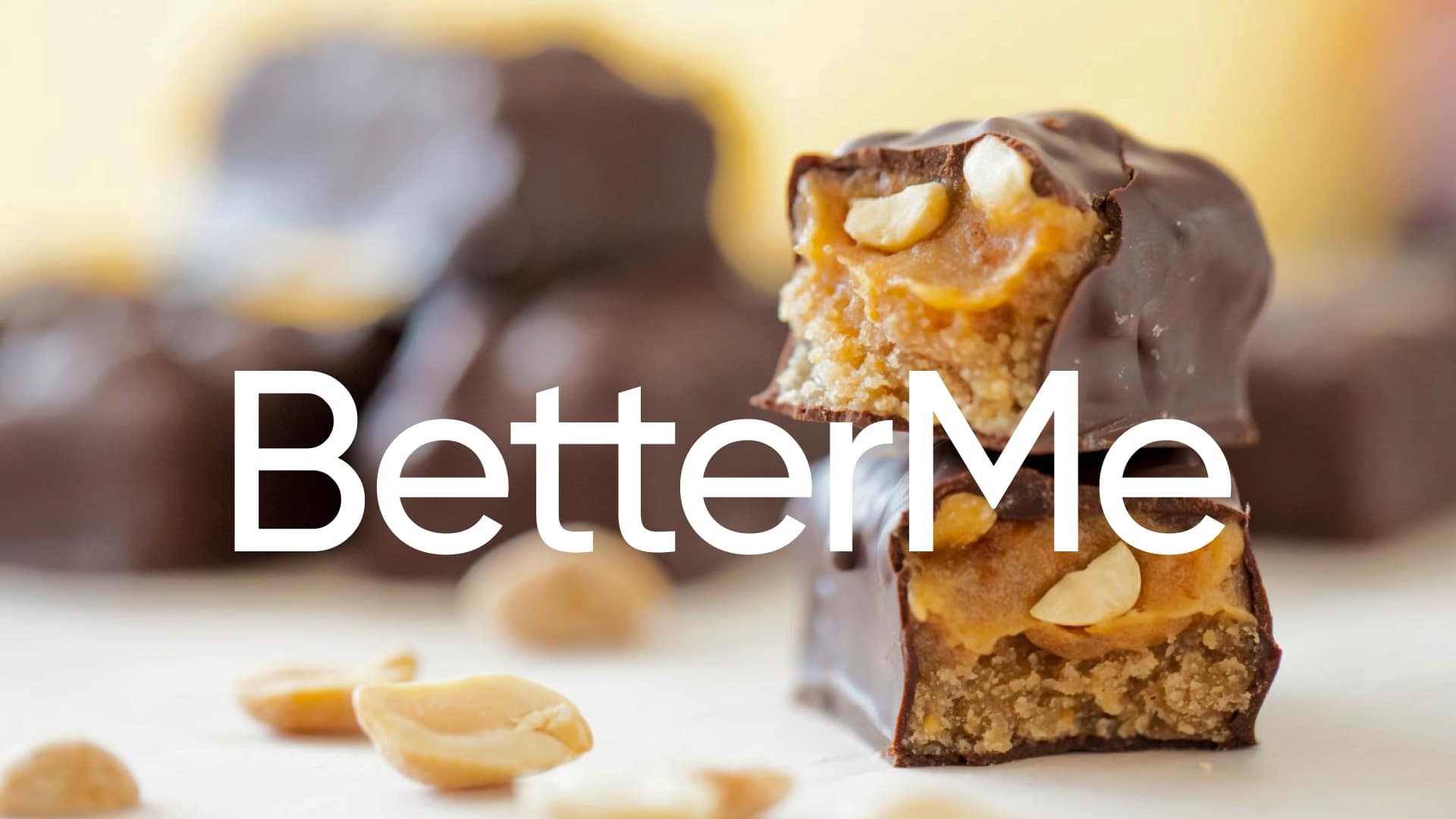 Chocolate Peanut Keto Friendly Candy Bar
Per serving: 1 bar; calories: 119 kcal; carbs: 4g; protein: 2g; fat:11g
Ingredients for 9 servings:
One cup of keto chocolate chips

Two tablespoons of coconut oil

Half of a cup of chopped peanuts

Sprinkle coarse salt
Instructions:
Melt chocolate chips with coconut oil in a microwave.

Take a bar pan and put one tablespoon of melted mass in each cavity.

Spread chopped peanuts over the chocolate-coconut mix.

Cover each bar with the remaining chocolate.

Sprinkle with coarse salt and pop it in the freezer until it hardens.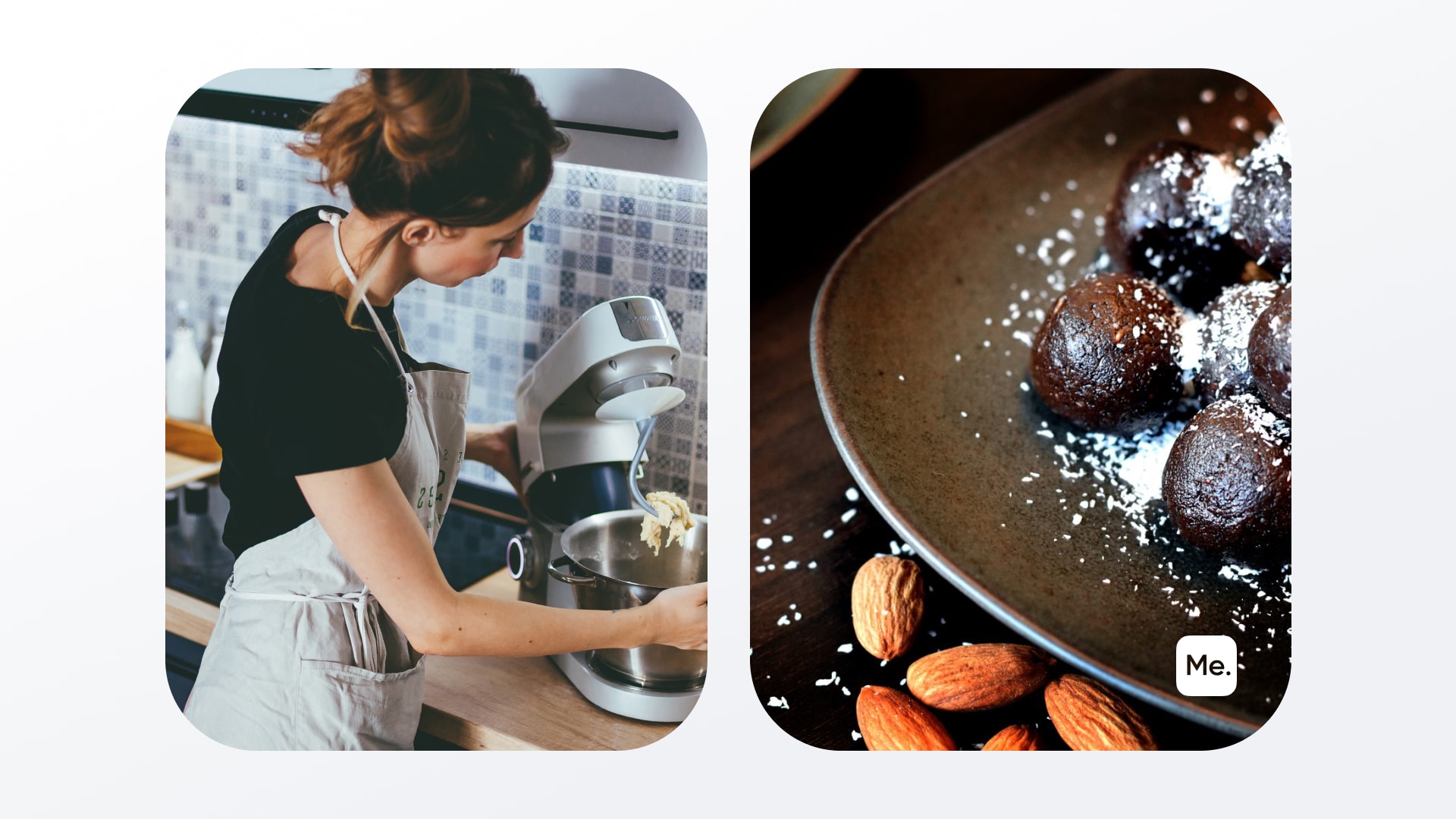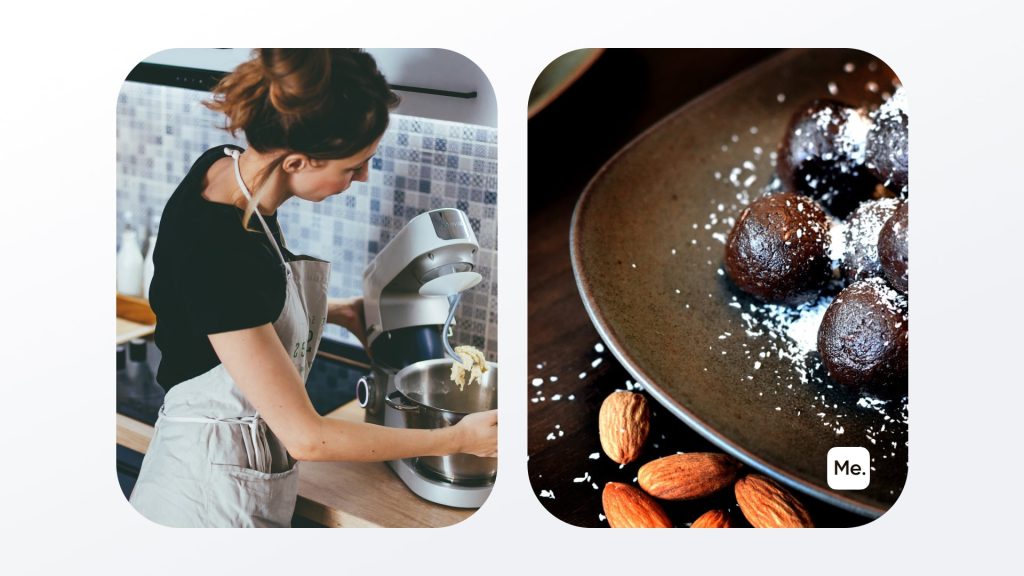 Keto Chocolate Fat Bombs
Per serving: 1 fat bomb; calories: 132 kcal; carbs: 5g; protein: 4g; fat:12g
Ingredients for 12 bombs:
Half of a cup of cashew or almond butter

One cup of keto chocolate chips
Instructions:
Use a baking paper to line the plate.

Melt the butter of your choice with chocolate chips in a microwave until they mix together.

Thoroughly stir the melted mix and let it cool.

You can use a cookie scoop or roll out 12 balls from the cooled mass by hands. During the process of making the balls put the ones that are ready on the lined plate.
If you want, you can melt one more cup of chocolate chips and use it as a dip. Let the keto balls cool down in the refrigerator. When they firm up, serve them, and enjoy.
Read More: Popcorn Diet: Can This Movie Snack Actually Help You Slim Down?
Keto-Approved Peanut Butter Cups
Per serving: 1 piece; calories: 187 kcal; carbs: 3g; protein: 3g; fat:11g
Ingredients for 9 butter cups:
For chocolate layers:
Two cups of keto chocolate chips

Five tablespoons of coconut oil

Half of a teaspoon of Vanilla extract
For peanut butter filling:
Four tablespoons of peanut butter

Two tablespoons of coconut oil

One and a half tablespoons of peanut flour

Three drops of liquid Vanilla extract

One pinch of coarse sea salt

Keto sweetener to taste
Instructions:
Use a baking paper to line a muffin pan.

Take one cup of chocolate chips, and 2 ½ tablespoons of coconut oil and melt them in the microwave. Add ¼ teaspoon of vanilla extract and thoroughly stir.

Use the melted mix to fill the bottom of the muffin pan cavities, set aside to let it firm up.

Melt the peanut butter and coconut oil in the microwave. Add in the sweetener, peanut flour, vanilla extract, and sea salt. Thoroughly stir until evenly distributed and smooth.

Take the muffin pan and put a teaspoon of the peanut butter mass on the center of each cup, on top of the firmed-up chocolate layer. Put in the freezer for 15 minutes.

Repeat the second step using the remaining ingredients.

Fill the rest of the space of peanut butter cups with the chocolate-coconut mix. Freeze for half an hour, until completely firm.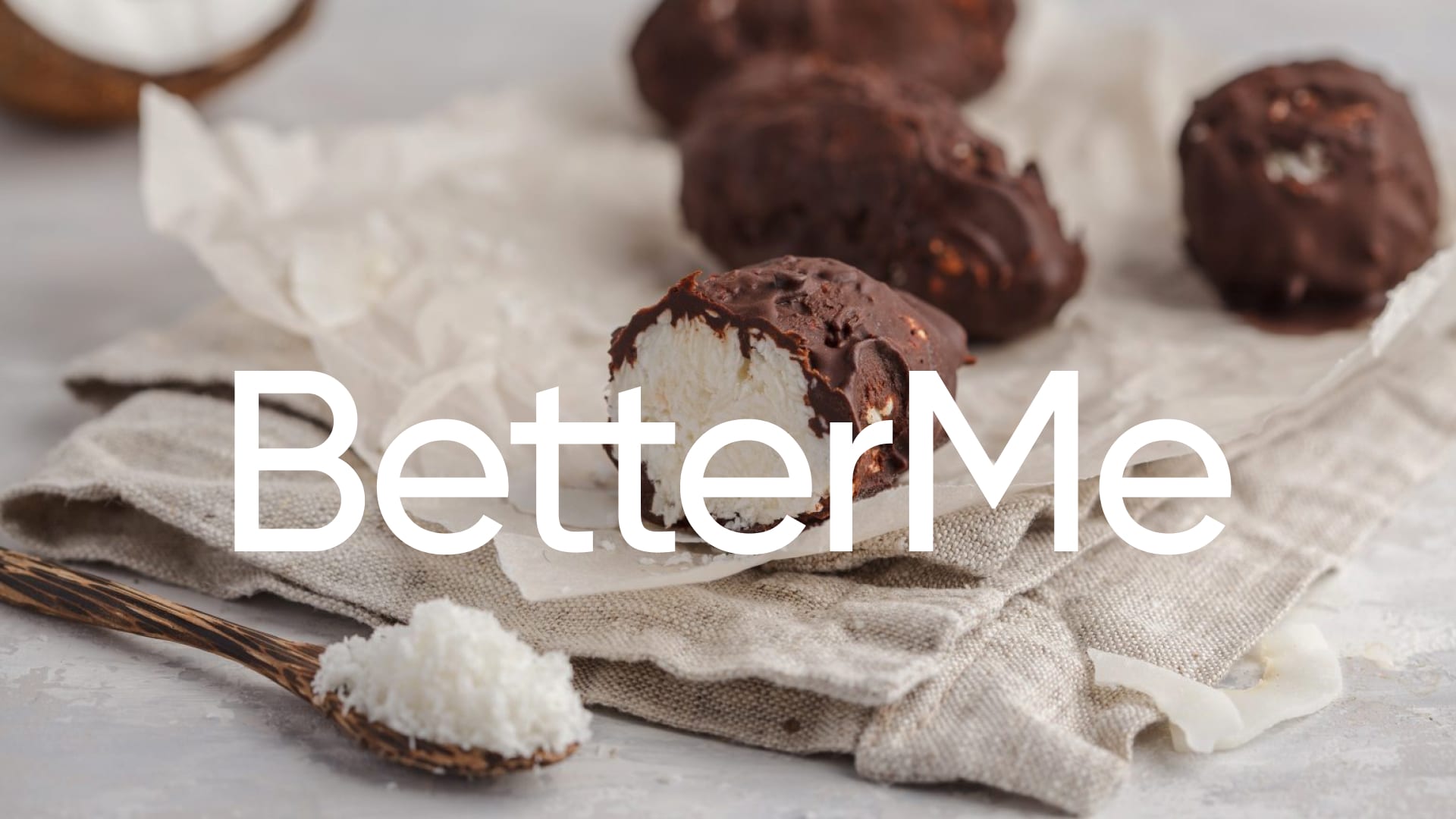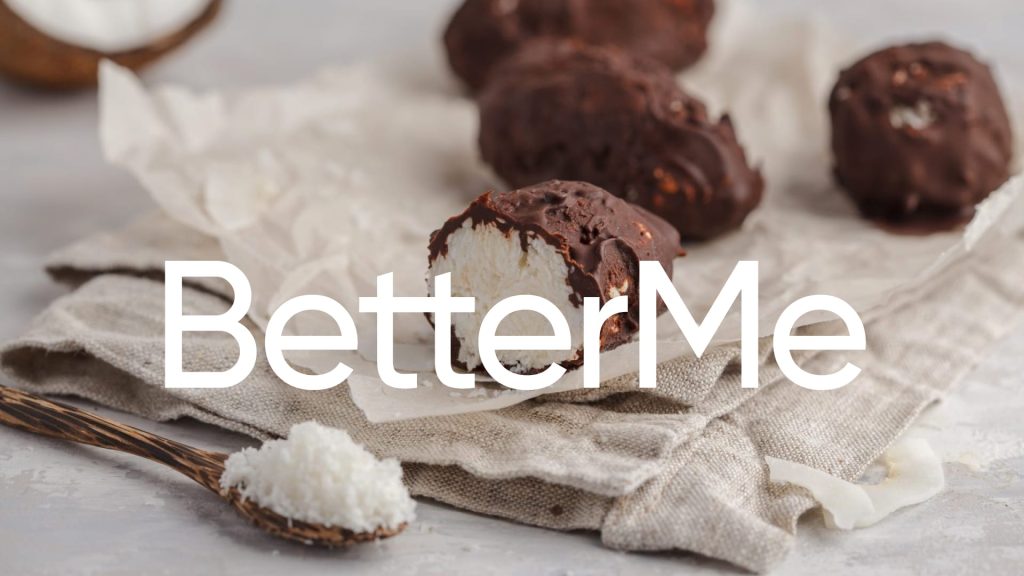 Keto Bounty Bars
Per serving: 1 bar; calories: 168 kcal; carbs: 8g; protein: 3g; fat:13g
Ingredients for 12 bars:
Two cups of unsweetened shredded coconut

Two tablespoons of keto maple syrup

¼ cup of melted coconut oil

¼ cup of canned coconut milk

One and a half cup of keto chocolate chips
Instructions:
Use a baking paper to line a bar pan.

Blend coconut oil, milk, maple syrup, and shredded coconut, until thick.

Fill the bar pan with the coconut mass and freeze until firm.

Melt the chocolate chips and use it to cover the firmed-up coconut mixture by dipping in. Put them in the freezer until they firm up.
Lean and toned-up body isn't just a far-fetched fantasy. Check out the BetterMe app and watch it propel your weight loss journey into high gear!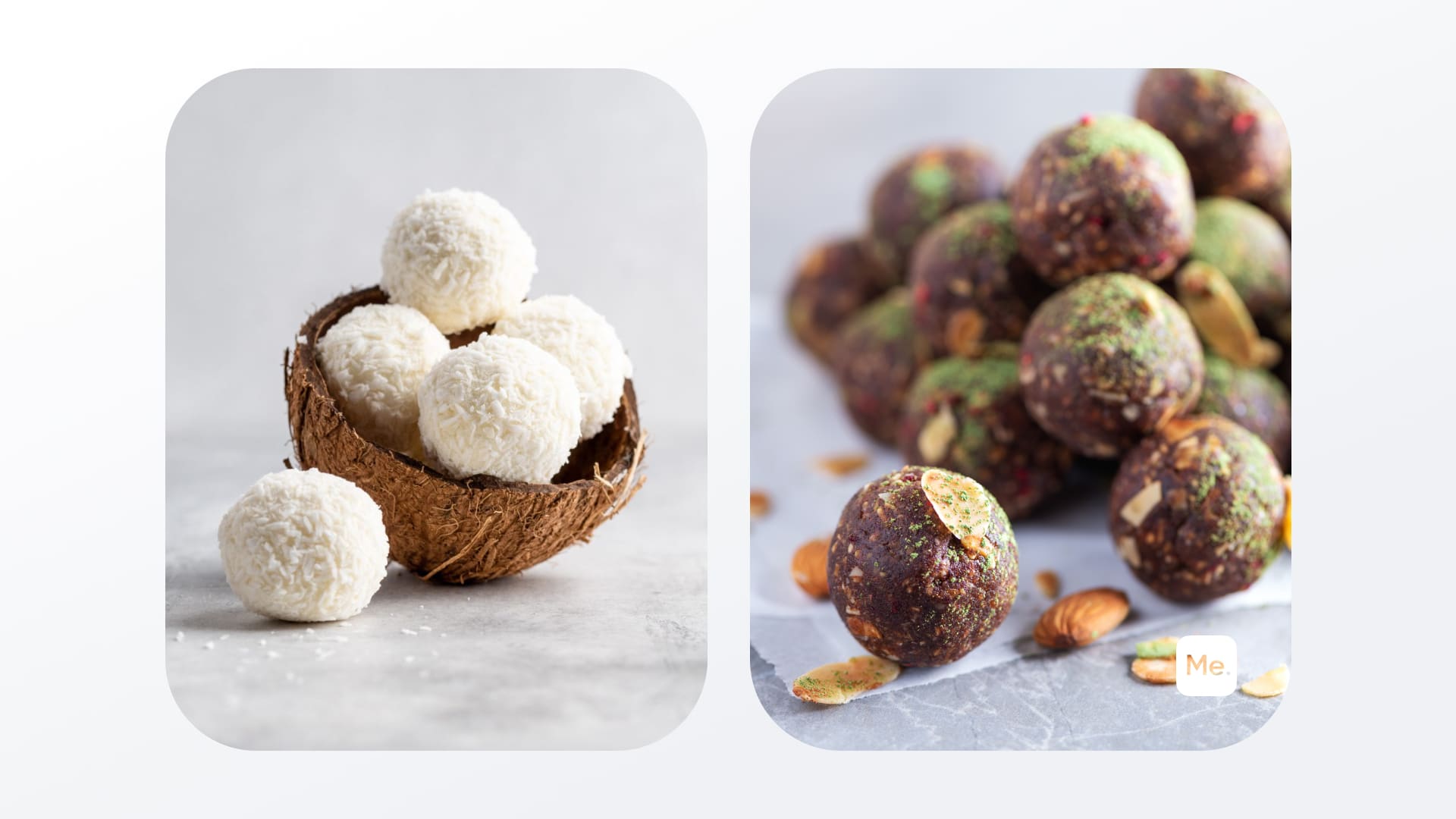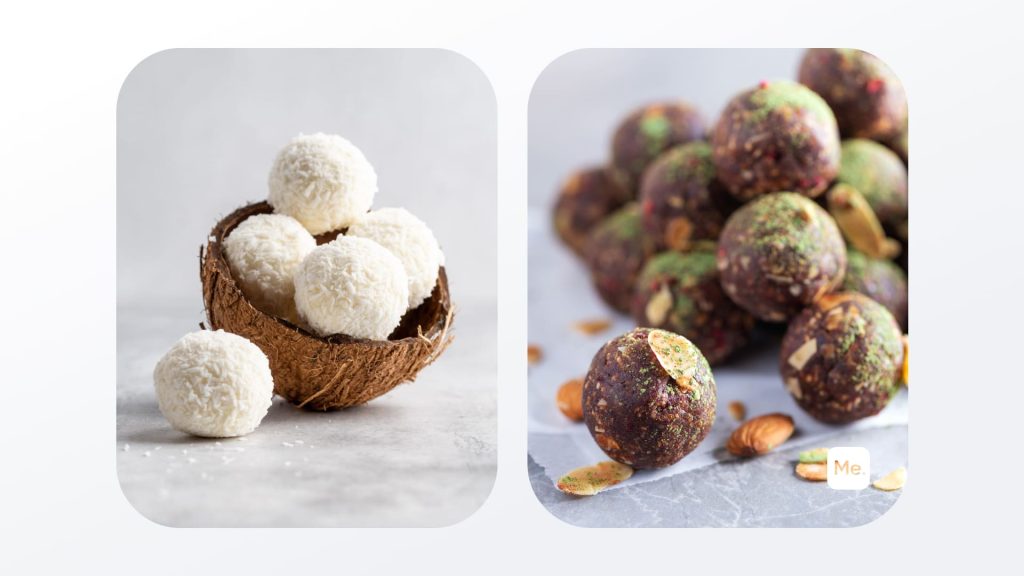 Can You Buy Keto Friendly Candy?
If you feel the urge to have something sweet right away and don't want to spend your time and effort on the preparation of keto friendly candy yourself, you can always buy it in the shop or order some on the internet. You can ask for a keto candy or check if it fits your diet yourself. All you need to do is pay close attention to the contents of the product. Check the label for the amount of carbs, and types of sweeteners used in the preparation. As was previously stated, not all sugar substitutes are keto-friendly, therefore not all sugar-free sweets are allowed by the diet.
Conclusion
If you decided to follow the keto diet, but have a sweet tooth, no need to pull a long face. There are two options that will help you satisfy your cravings. The first one is to buy a keto friendly candy. To determine if you are allowed to eat it on the keto diet, check the label for sweeteners and content of carbs. The second option is to make it yourself at home. The recipes above are relatively easy to follow and making those mouth-watering desserts will certainly turn out to be a highly enjoyable experience. However, bear in mind, that although it is called a keto friendly candy, consuming too many servings may knock you out of ketosis, because in large quantities it may add up to more than 50 grams of allowed daily amount of carbs.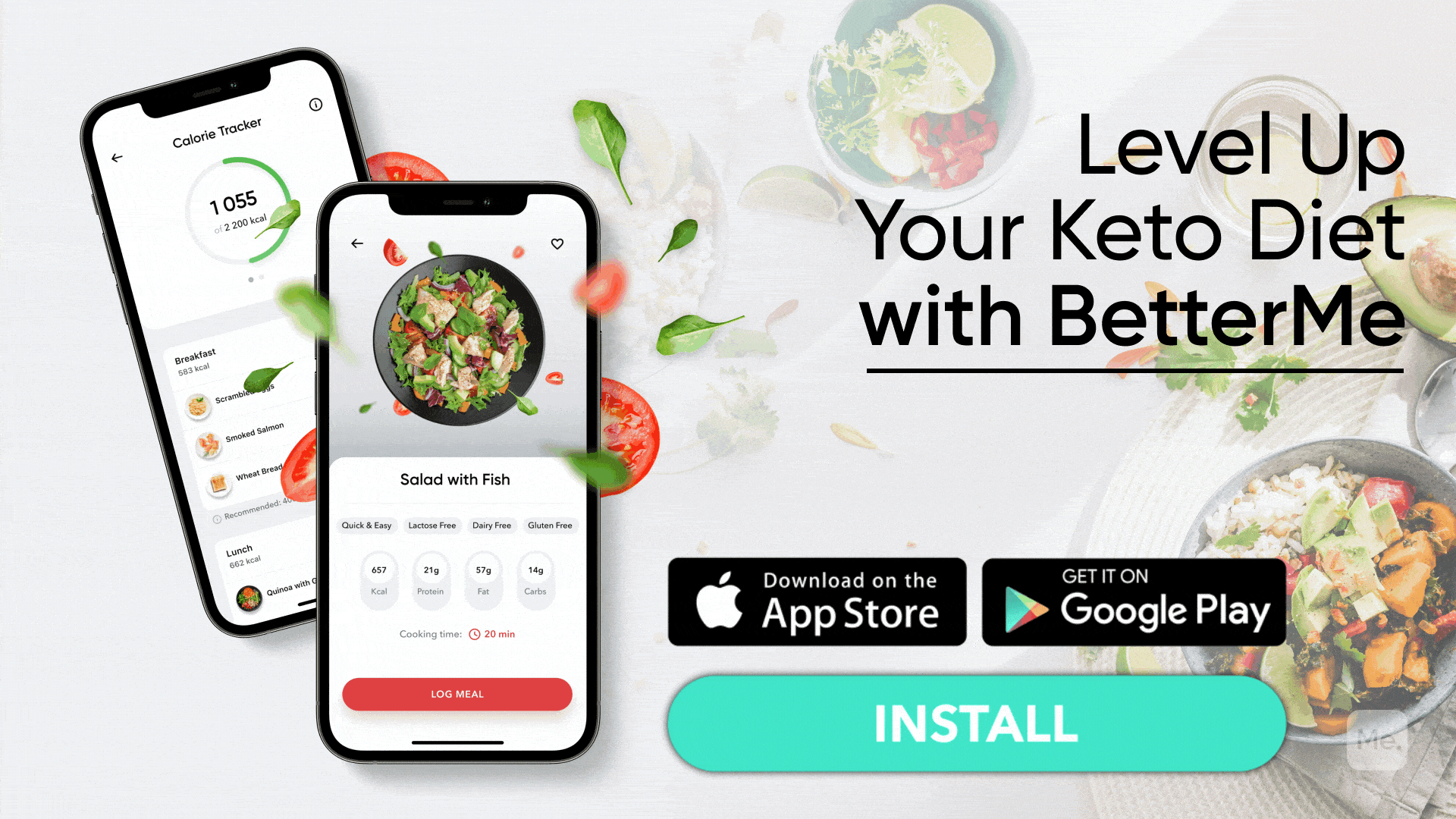 DISCLAIMER:
This article is intended for general informational purposes only and does not address individual circumstances. It is not a substitute for professional advice or help and should not be relied on to make decisions of any kind. Any action you take upon the information presented in this article is strictly at your own risk and responsibility!
SOURCES: