Keto Chocolate Mousse To Satisfy Your Sweet Tooth
Keto Diet has been on everyone's lips for quite some time now. It promises healthy weight loss, high-revving metabolism and boosted immunity. One common nuisance every keto-dieter runs into is understanding whether a certain product fits your plan. And everything turns out to be even more complicated when it comes to desserts. Can you nosh on a chocolate bar as your midday snack or not? Will this cake throw you out of ketosis? Read below to finally sort the Keto diet out and enjoy the perfectly keto delicious chocolate mousse cooked in only 10 minutes!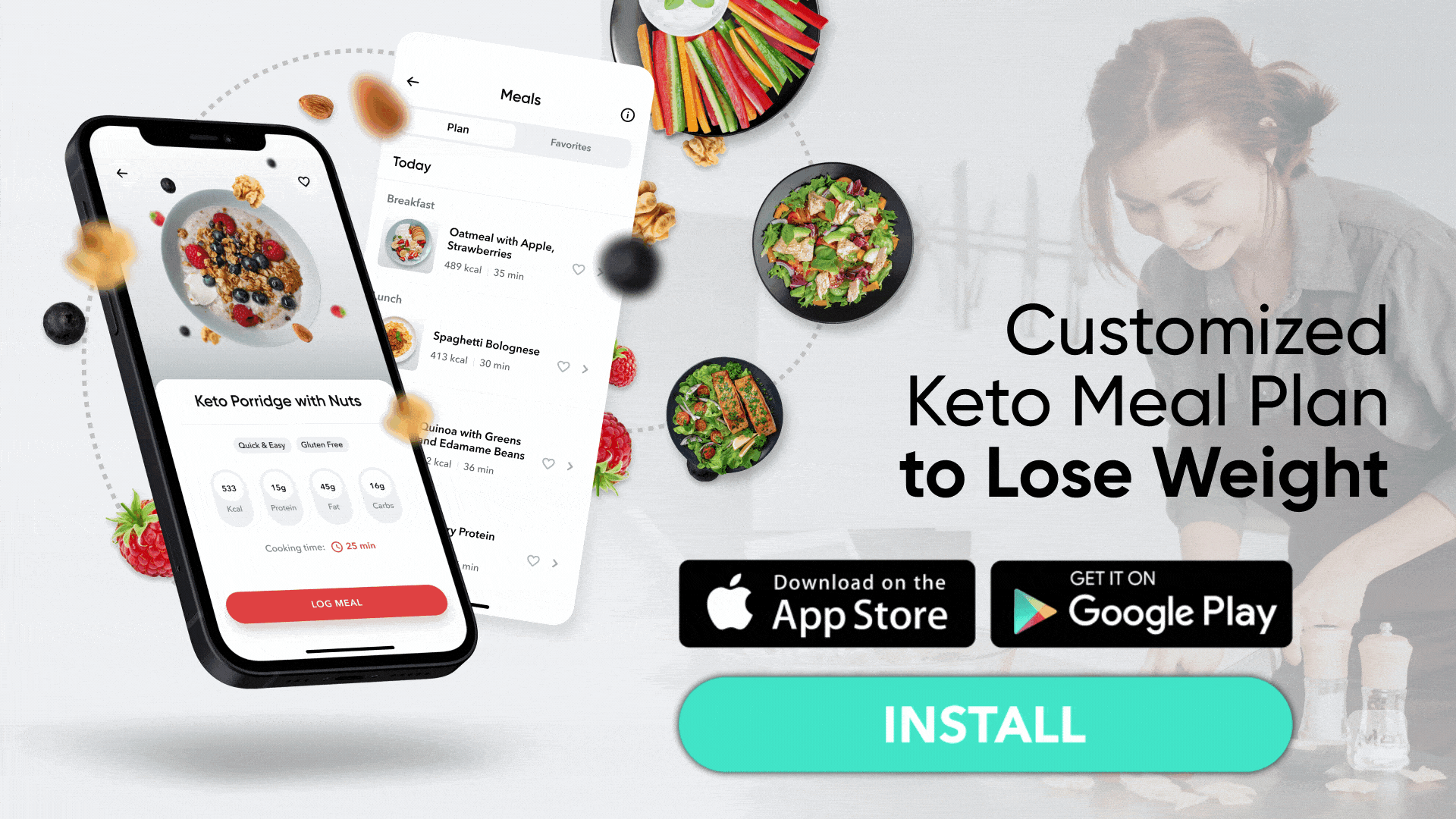 What Is The Keto Diet?
Briefly, this diet focuses on consumption of high-fat, low-carb, low-sugar products. When you're on this diet, your body reaches the state called  ketosis, when it burns fat instead of sugar. It has numerous health benefits (4), which include potentially reducing the risk of cancer, acne, diabetes, epilepsy, Parkinson's, and Alzheimer's disease (2, 3, 1).
Read More: 30 Day Keto Challenge: Will Upping Your Fat Intake Help You Lose Weight?
The Products Allowed On Keto Generally Include: 
Meat and protein: beef, poultry, pork, lamb, goat, turkey, organ meats (liver, tongue), ham, sausage, bacon, eggs
Seafood: mackerel, salmon, tuna, trout, cod, oysters, lobster, crab, octopus, shrimps
Fats and oils: butter, ghee, extra virgin olive oil, coconut oil, lard, duck fat, and avocado oil
Vegetables: lettuce, kale, tomatoes, celery, cauliflower, spinach, broccoli, cabbage, cucumbers, onions, peppers, and other non-starchy vegetables
Dairy: Cheese (cheddar, goat, cream, blue, parmesan, mozzarella, and others), sour cream, full-fat yogurt, mayonnaise, heavy cream
Low-sugar fruits: strawberries, blueberries, raspberries, cranberries, cherries
Nuts and seeds: macadamia nuts, pecans, Brazil nuts, almonds, walnuts, flax seeds, pumpkin seeds, chia seeds 
Avocados: Whole avocados or freshly made guacamole
As you can see, this list robs you of any products that could satisfy your sweet tooth. Yet it absolutely does not mean you must strip yourself of creamy desserts and yummy candies. It is entirely possible to make a sweet treat while strictly following Keto and not breaking the ketosis. Most keto diet plans allow for 20-50 g carbohydrates per day, so as long as you can make your sweet treat fit within those parameters, you won't derail your ketogenic diet. Follow our ultra-simple keto chocolate mousse recipe to see for yourself!
Looking for a way to break the vicious cycle of weight loss and tone up all the jiggly parts? Watch the extra pounds fly off and your muscles firm up with the BetterMe app!
Keto Chocolate Mousse
Most chocolate mousse recipes involve melting chocolate, separating eggs, beating egg whites, and chilling for hours in the fridge. This recipe allows you to avoid that heavy-going monotonous process and be done with your dessert in only 10 minutes. The recipe yields 4 servings.
Ingredients:
6 ounces cream cheese, room temperature

1 cup heavy cream

1 tablespoon vanilla

¼ cup powdered no-calorie sweetener

¼ cup unsweetened cocoa powder

Pinch of salt

Chocolate shavings, raspberries for garnish
Keto Chocolate Mousse Instructions:
Add the cream cheese to a mixing bowl and beat with an electric mixer until light and fluffy.

Add the remaining ingredients and mix on low speed until well incorporated.

Increase speed to high and beat until light and fluffy.

Spoon mixture into 6 serving bowls and top with chocolate or raspberries if desired. 

It is very important to use good sweetener in order to make the taste perfect. Stevia is one of them, making the mousse sweet just right and allowing you not to break the ketosis.
Nutrition Facts (Per Serving):
373.4 calories;
5.4 g protein;
6.9 g carbohydrates;
128.3 mg cholesterol;
227.2 mg sodium.
Besides, you may choose to add some accent to your mousse. For instance, you may add some peppermint extract, or top it with unsweetened coconut or a dollop of whipped cream. Alternatively, you can add a small spoonful of instant espresso or use low carb fruit toppings. You can keep this mousse in the fridge and enjoy it the next day too!
To sum up, the Keto Diet can be a healthy eating plan, though not without certain imperfections and confusing parts. However, its main premise – allowing you to consume high-fat foods, does not limit you in tasty desserts as you would expect it to. Thus it is perfectly possible to make amazing sweet treats while keeping your ketosis up and running. Just remember not to overdo it with desserts as you still have to keep your carb intake under control.
DISCLAIMER: 
This article is intended for general informational purposes only and does not address individual circumstances. It is not a substitute for professional advice or help and should not be relied on to make decisions of any kind. Any action you take upon the information presented in this article is strictly at your own risk and responsibility!
SOURCES: