When it comes to healthy eating for weight loss, the biggest challenge that many people face is how to do it without breaking the bank. Unfortunately, healthy does not always mean affordable, which tends to make it an almost impossible task of finding cheap meals for weight loss. With the new year finally upon us, this is a great opportunity for you to finally start working towards that weight loss goal that you've been postponing for years.
To help you finally achieve your goals this year we have taken it upon ourselves to compile this extensive list of cheap healthy meals for weight loss that you can make in the comfort of your home. We will also be giving you some easy to remember tips and tricks to help you reduce the cost of your groceries without losing out on either taste or choosing unhealthy options.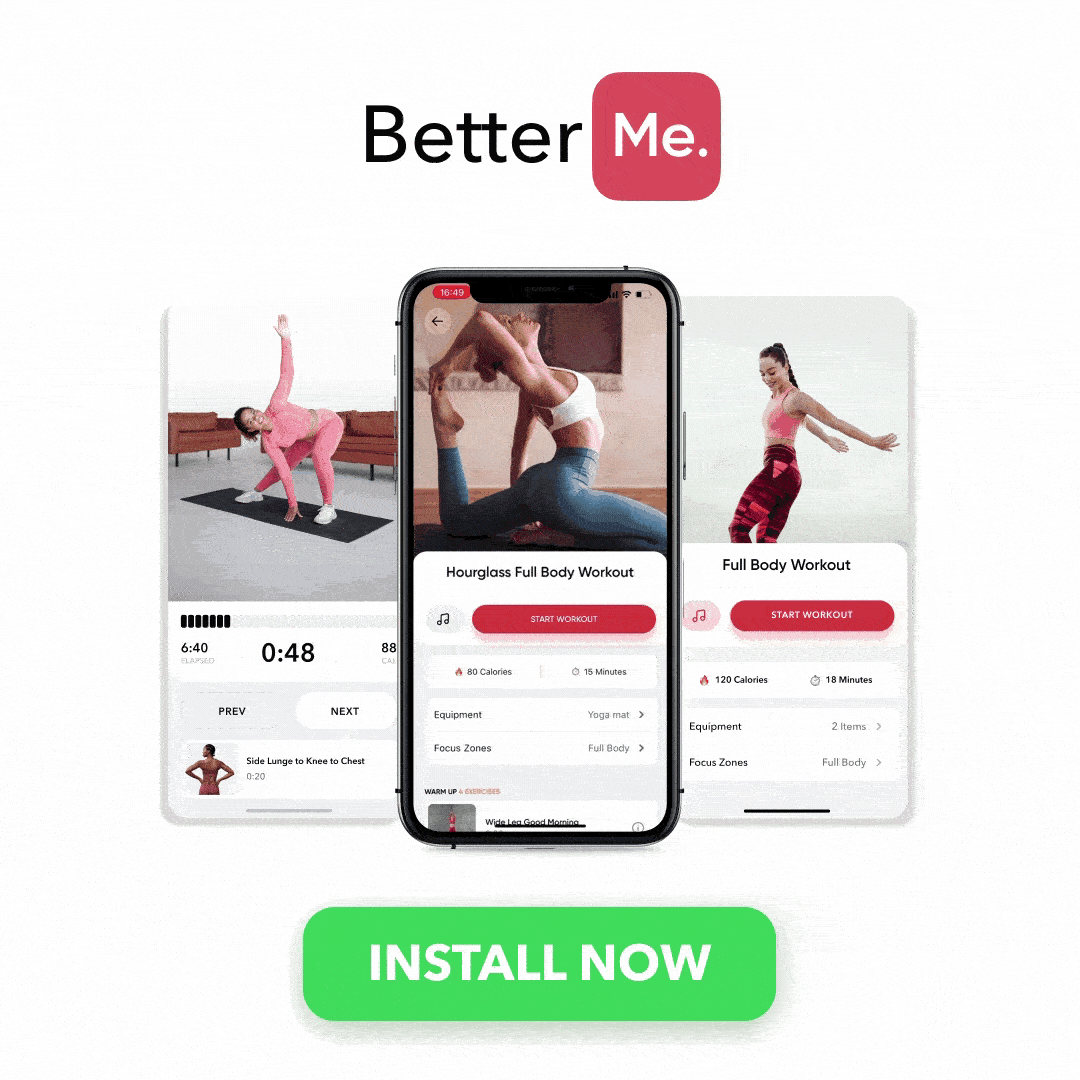 How To Shop For Healthy Meals On A Budget To Lose Weight
The most important part of any cheap meals for weight loss is not only that they are as healthy and nutritious as possible, but also that they do not exceed your set budget. If you've been struggling with the question 'how should I eat on a budget to lose weight?', here are some tips to keep in mind the next time you head out to do your grocery shopping
Buy in bulk
If you have the storage space, it is usually more cost effective to buy in bulk. While the cost may seem excessive at the moment, when you sit back and closely examine the cost per unit, you will realize that you actually end up saving more money this way rather than when buying smaller quantities more often.
Make a grocery list and stick to it
Many of us blow our food budgets on impulse buys. Avoid all the aisles that could tempt you and always avoid shopping while hungry – you are more likely to impulse buy more food (especially unhealthy options if you shop while hungry.
Read More: Slim Down with Sour Snacks: Are Pickles Good for Weight Loss?
Plan your meals ahead of time
This goes hand in hand with point 2 above. When you plan your meals ahead, you know what ingredients you need which prevents impulse buying. It also prevents you from spending money on ingredients that will just go bad in your pantry/fridge leading not only to food waste but also wasted money.
Buy what's in season
When foods, especially fruits and vegetables, are in season, they tend to be much cheaper than when out of season. If you have a big freezer, be sure to buy your favorite in season fruits and vegetables to freeze them to enjoy when they are out of season without having to pay the extra cost of out-of season produce.
Stock up on canned or frozen produce
Not only are canned and frozen foods cheaper than their fresh counterparts, but they also tend to last much longer which prevents food waste and saves you money. 
Cook and eat at home
There's no need to spend all that money on groceries only to turn around and order delivery or eat out. While there is no problem in treating yourself to some take out every now and then, it is important to remember that not only are homemade meals cheaper but you also know everything that goes into your meal making it easier to keep track of macros and calories. 
If you don't enjoy cooking daily try meal prepping for the week (or a couple of days). If eating the same thing for an entire week doesn't work for you, food prepping is another great way of cutting down on cooking time. Prep all your ingredients ahead and store them in the fridge.
1. Always look out for sales
Love a specific ingredient/food but it's too expensive for your budget? Leave it for now and wait for when it goes on sale and then buy it in bulk – if possible.
2. Avoid alcohol and soft drinks
Not only are they an unnecessary indulgence that drains your budget but they are also quite unhealthy and will very likely hinder your weight loss plans. Remember that soft drinks are high in added sugar which adds empty calories to your diet, and alcohol – especially in excess has been linked to weight gain and obesity (1).
3. Buy less meat
While this is some unfortunate news for all the self-proclaimed carnivores out there, not all hope is lost. If going vegan is not an option that you are willing to consider, opt to buy more chicken instead of beef. It's cheaper yet still healthy. If you still want beef, choose cheaper cuts – that way you get to satisfy your meat craving while having healthy cheap meals for weight loss that are within budget. 
For those who like fish but cannot afford to have salmon every week, cold-water fish like herring, mackerel, sardines, trout, Alaskan halibut and sea bass are cheap healthy omega-3 rich alternatives that you can try. You can also include more plant-based proteins in your routine without giving up meat entirely – they are nutritious, filling, and cheaper than meat. Even starting with just one or two meatless meals per week can make a big difference for your budget.
Cheap Easy Healthy Meals For Weight Loss
If you're anything like me and do not necessarily enjoy spending an eternity in the kitchen, then sandwiches are most likely your go to meal or snack, especially during those busy work days. Sandwiches, while relatively easy to throw together, are also quite cheap to make. Try to use whole-grain bread instead of white bread as the former is more nutritious and has more fiber making it healthier for you than the latter.
Here are some easy and healthy weight loss friendly sandwiches that you can carry to work
Peanut Butter and Banana Sandwich
Ingredients:
1 banana

2 slices whole-grain bread

1 tbsp peanut butter (preferably unsweetened)

½ tsp cinnamon

1 tbsp olive oil
Directions:
Heat a skillet or griddle over medium heat, and coat with the olive oil. 

Spread 1 tablespoon of peanut butter onto one side of each slice of bread. 

Place banana slices onto the peanut buttered side of one slice, top with the other slice and press together firmly. 

Fry the sandwich until golden brown on each side, about 2 minutes per side.

Enjoy with some tea, coffee, or a glass of milk
Calories: 442. Fats: 20 g. Protein: 15 g. Carbs: 57 g.
Reasons why BetterMe is a safe bet: a wide range of calorie-blasting workouts, finger-licking recipes, 24/7 support, challenges that'll keep you on your best game, and that just scratches the surface! Start using our app and watch the magic happen.
Classic BLT (with a twist)
Nothing beats the classic bacon, lettuce, tomato sandwich. However, because our goal is weight loss, we shall be replacing bacon with turkey bacon which typically has much less fat than streaky pork bacon.
Ingredients
6 turkey bacon strips

4 slices of toasted whole wheat bread

¼ cup of light mayo

2 large lettuce leaves

½ large tomato sliced
Directions:
Cook your bacon until crisp – about 8 to 10 minutes on medium heat

Spread the mayo on your toasted bread, assemble your sandwich and enjoy
This makes 2 servings aka 2 sandwiches.
Calories for 1 sandwich: 280. Fats: 14 g. Protein: 12 g. Carbs: 29 g.
Chicken Burger With Sun-Dried Tomato Aioli
Burgers tend to be expensive due to the meat and unhealthy due to the type of bread used and other condiments. This version, however, is a healthier alternative that will satisfy your craving while being healthy and budget conscious
Ingredients: For the chicken
1 pound ground chicken

30 grams chopped sun-dried tomatoes

1 tsp garlic powder

1 tsp dried basil

1 tbsp coconut flour 

salt and pepper, to taste
For the Aioli
½ cup mayo

½ small avocado

2 tbsp chopped basil

2 tbsp lemon juice

salt to taste
To serve
Lettuce buns

Sliced tomato

Sliced red onion

Extra avocado
This recipe makes 4 burgers. Get directions from Eat The Gains (10)
Calories for 1 burger: 240. Fats: 14.7 g. Protein: 24 g. Carbs: 4.6 g.
Grilled Chicken Sandwich With Chimichurri Sauce
A delicious protein-rich herby version to the classic grilled sandwich.
Ingredients:
2 slices whole wheat bread

2 tsp butter

¼ cup cooked shredded chicken

1 tbsp Chimichurri sauce

1 oz sliced mozzarella cheese
Get directions from The Nessy Kitchen (3)
Calories: 463. Fats: 33 g. Protein: 15 g. Carbs: 27 g.
Read More: Is Salad Good For Weight Loss? What Science Says About This
Curry Chicken Sandwich With Raisins & Almonds
Ingredients:
3 tbsp extra-virgin olive oil

4 boneless, skinless chicken breasts

Salt and freshly ground black pepper

½ cup mayonnaise

1 tsp curry powder

Juice of  ½ lemon

¼ cup toasted and chopped almonds

¼ cup raisins

A handful fresh basil leaves, torn

8 slices whole grain bread
This recipe makes 4 sandwiches. Get recipe directions from the Food Network (5).
Calories for 1 sandwich: 286. Fats: 15 g. Protein: 23 g. Carbs: 13 g.
Greek Avocado Sandwich
Ingredients:
2 slices soft whole wheat bread

½ avocado

1 tbsp basil pesto

Roasted red bell pepper

Cucumber – sliced into thin rounds

Red onion – thinly sliced red onion

6 pitted and thinly sliced kalamata olives

A handful of spring mix

Balsamic vinegar
Directions:
Pit and peel the avocado half, place it in a small bowl and mash it with a fork. Using a butter knife, spread the mashed avocado on one slice of bread. On the other slice of bread, spread a layer of pesto.

Top the slice of bread that has the avocado spread with a single layer of roasted red bell pepper. Add a layer of cucumber slices, red onion, olives and spring mix. Using a spoon, sprinkle some balsamic vinegar over the lettuce. Place the pesto slice on top, pesto side down.

Enjoy
Calories: 560. Fats: 38.5 g. Protein: 12.1 g. Carbs: 48.3 g.
Delicious & Cheap Meals For Weight Loss
If you have some extra time on your hands, or simply want something more filling than a simple sandwich, here are some recipe options for healthy cheap meals for weight loss.
Slow Cooker Coconut Chicken
Ingredients: For the chicken
1.5 lbs. boneless skinless chicken breast

1 tbsp minced garlic

15 oz. canned full-fat coconut milk

3 tbsp green curry paste

½ tsp garlic powder

⅛ tsp salt or more, to taste

½ tsp chili powder

2 tbsp fresh Thai basil or cilantro

2 tbsp fresh lime juice
For the vegetables
1 large sliced green pepper

1 large sliced red pepper sliced

1/2 medium-sized red onion sliced

1 tbsp coconut oil

1/8 tsp salt

1/8 tsp ground pepper
This recipe makes 4 servings. Get directions from Fit Foodie Finds (9).
Calories for 1 serving: 455. Fats: 26 g. Protein: 43 g. Carbs: 8 g.
Mushroom Curry
For anyone looking for cheap vegan meals for weight loss, this mushroom curry is a perfect stew option for dinner and leftover lunch. To make it more filling, serve with brown/wild rice or other whole grain.
Ingredients
1 tsp olive oil

1 diced onion

400 g mixed mushrooms – chopped into large chunks

2 crushed garlic clove

1 tbsp Fresh grated ginger

2 tbsp curry powder

400 g can of chopped tomatoes

2 tbsp tomato puree

200 ml light coconut milk

100 ml vegetable stock

Juice of ½ lime 

Fresh coriander to serve
This makes enough curry for 4 servings. Get recipe directions from Hungry Healthy Happy (6)
Calories for 1 serving: 134. Fats: 6 g. Protein: 4 g. Carbs: 20 g.
Chicken & Chickpea Stew
A fantastic and delicious high protein dinner option.
Ingredients:
4 cloves finely chopped garlic 

¾ teaspoon salt

¼ cup lemon juice

1 tsp ground cumin

1 tsp paprika

½ tsp ground pepper

1 pound boneless, skinless chicken breasts, cut into 1-inch pieces

1 tbsp extra-virgin olive oil

1 chopped large yellow onion

1 14-ounce can no-salt-added diced tomatoes

1 15-ounce can rinsed chickpeas

¼ cup chopped flat-leaf parsley
This recipe makes 4 servings. Get directions from Eating Well (4). Serve with a side salad or mashed sweet potatoes.
Calories for 1 serving: 267. Fats: 7.9 g. Protein: 28.2 g. Carbs: 21.5 g.
Dropping pounds by the dozens without putting yourself through the wringer is everyone's weight loss pipe dream. But what if we told you that the BetterMe app can make that happen? Keep yourself in prime shape with our fat-blasting workouts, delicious budget-sparing recipes, and body-transforming challenges with our app!

Sweet Potato & Carrot Soup
A delicious alternative to good old pumpkin soup.
Ingredients:
3 medium-sized sweet potatoes

4 medium-sized carrots, peeled and chopped into large chunks

2 tbsp olive oil

¼ tsp paprika

¼ tsp ground cumin

¼ tsp salt

¼ tsp black pepper

2 peeled and chopped onions

1 peeled and minced garlic clove 

1 liter vegetable stock

35 g cup finely grated cheddar cheese 

2 tbsp low fat Greek yogurt

Small handful of pea shoots
This makes 4 servings. Get recipe directions from the Kitchen Sanctuary (2).
Calories for 1 serving: 268. Fats: 10 g. Protein: 6 g. Carbs: 38 g.
Stuffed Sweet Potatoes
Ingredients:
6 medium-sized sweet potatoes
For the salsa
1 can of corn 

1 can of black beans – rinsed and drained

1 bundle spring onion, chopped

1 bundle cilantro (leaves)

3 diced tomatoes

1 tsp cumin

Salt and pepper to taste

2 tsp red wine vinegar

optional: turmeric and pepper
For the guacamole
2 avocados

1 tsp onion powder

1 tsp garlic powder

few slices of jalapenos 

juice of 1 lime
This makes 4 servings. Get directions from 2sharemyjoy (7)
Calories for 1 serving: 430. Fats: 12 g. Protein: 12 g. Carbs: 73 g.
How Can I Lose Weight Fast On A Budget?
As seen in the 'how to shop for healthy meals on a budget to lose weight' section above, the most important thing is figuring out how to properly feed yourself while not exceeding your budget. Once you have understood this, the rest is easy. Here are somethings to keep in mind, however,
Eat on a calorie deficit

– Creating a negative calorie balance is the most important part of any weight loss journey. Always try to make sure that you are burning more calories that you are eating. Get a calorie app to help you figure out how many calories you need to do this in relation to your lifestyle.

Exercise

– While it is possible to lose weight with very little exercise, for faster and long lasting results, exercise is highly recommended. Try getting at least 30 minutes of exercise 5 or more days per week.

Drink more water – Not only is this a great way to stay hydrated, but water is also a natural appetite suppressant that prevents you from overeating.
Above all, remember that weight loss is a slow gradual process and fast weight loss is often not sustainable in the long run (8).
What Is The Healthiest Dinner To Lose Weight?
There is no one dinner option that will guarantee weight loss if you eat it everyday. If you are looking to shed some extra pounds, make sure that all your meals – including dinner – are within your daily allocated calorie allowance and that your plate has a large portion of vegetables, some moderate lean protein and some healthy carbs. It's also best for your health to eat a variety of different foods, not the same things every day.
The Bottom Line
Contrary to popular opinion, having cheap meals for weight loss is not impossible. It might take a bit of crafty thinking and shopping as well as perhaps sacrifice in some cases but if done right, it is totally possible. As usual, please remember to speak to a doctor before starting any new diet, and do not starve yourself in the name of losing weight. Good luck!
DISCLAIMER:
This article is intended for general informational purposes only and does not address individual circumstances. It is not a substitute for professional advice or help and should not be relied on to make decisions of any kind. Any action you take upon the information presented in this article is strictly at your own risk and responsibility!