Wouldn't we all love to eat the freshest of produce while enjoying a meal that looks like it came straight out of a gourmet restaurant? Unfortunately, the reality is that healthy, organic produce can be expensive and not everyone has the budget to make their meals look as though they were plated by a Michelin starred chef. For most of us, takeout and ready-made meals are the go-to option for convenience and time savings. If you've made up your mind to clean your pantry, fridge, and plate for better health, this article is for you! We've compiled some practical tips for how to eat healthy without breaking the bank. We're using meal prepping (a nifty little practice that'll help you save time and money) to get the job done. We'll also share some budget-friendly meal prep ideas to get you started on your new, healthier lifestyle.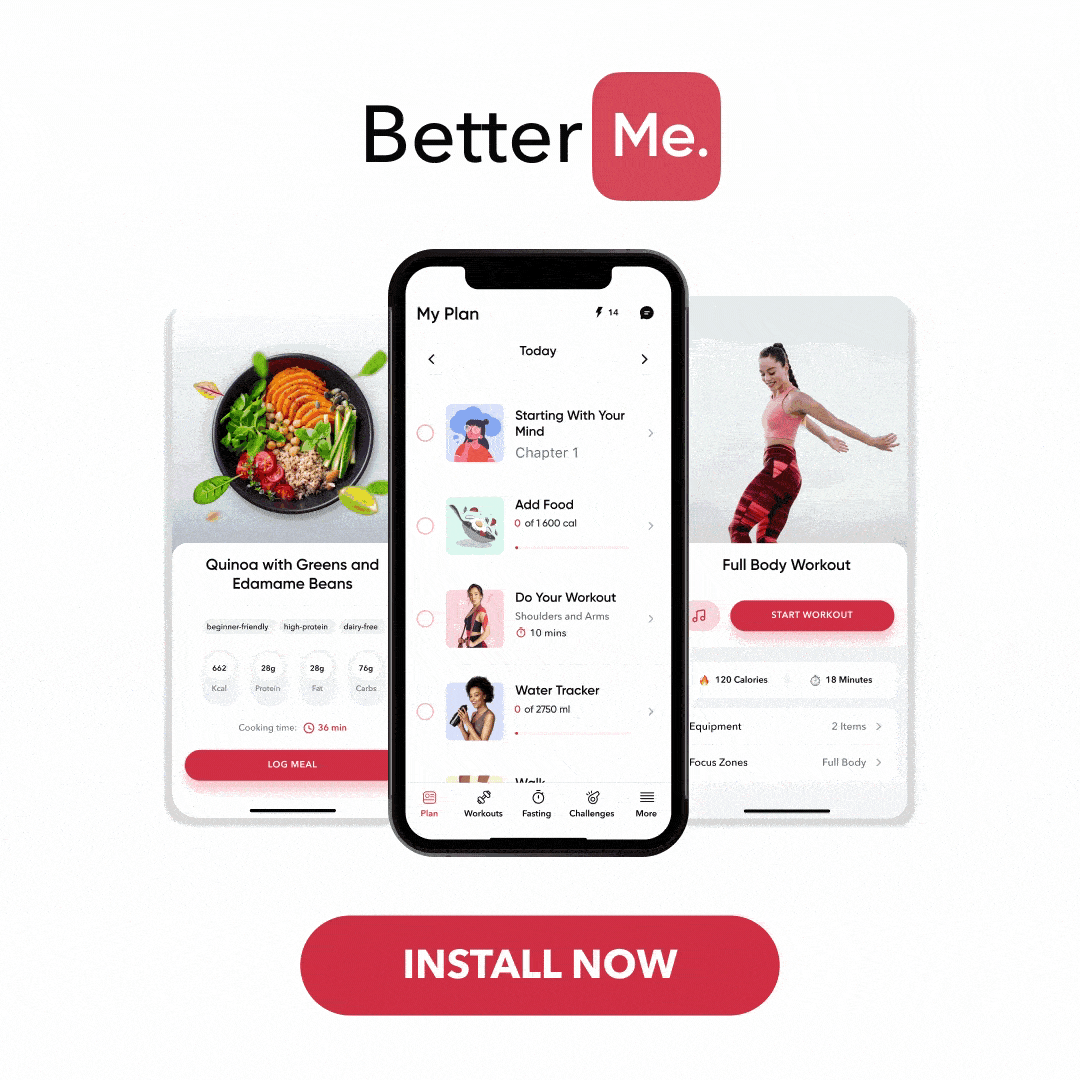 How To Eat Clean On A Budget
Below are our expert-approved tips for how to meal prep on a budget: 
Tip 1: Set Yourself Up For Grocery Store Success
As the famous saying goes, "failing to plan is planning to fail". Before you even step foot inside the grocery store, take a few minutes to:
Meal Plan
A sister to meal prepping, meal planning will help you decide what meals you're going to make for the week. This will ensure that you don't buy too many ingredients nor ones that you don't need.
Make A Shopping List
This will help you stay focused and on track with what you actually need to buy. If necessary, categorize your list into two sections: must-haves and nice-to-haves. 
Map Out The Grocery Store
Take a few minutes to research where items in your shopping list are located. This will help you save time and get what you need without having to wander around the store aimlessly, which often increases the chances of an impulse purchase.
Eat
Make sure you never go shopping on an empty stomach, as this can lead to impulse buying and unnecessary purchases. 
Tip 2: Buy In-Season Produce
We all love at least some of the summer fruits and vegetables, like strawberries and asparagus. Buying out-of-season produce though, can come with a hefty price tag. If you're on a budget, it's best to stick to seasonal fruits and veggies. Not only are they much cheaper, but they often taste better too! 
Tip 3: Go Frozen
Ok, so what if you really want to make that strawberry spinach salad you've been dreaming about since last summer? Head over to the frozen aisle!
Frozen fruits and veggies are much cheaper than their fresh counterparts and they'll last much longer. Plus, some studies suggest that frozen produce may even retain more vitamins and nutrients than fresh (1).
Read More: Top 10 Best Frozen Meals For Weight Loss You Should Try Today
Tip 4: Buy In Bulk
Buying in bulk isn't only great for money savings, but it can also save you time. Think of the hundreds of dollars and hours that can be saved by not having to make multiple trips to the grocery store.
However, you'll need to be strategic about what you buy in bulk. Buy items that have a long shelf life, such as rice and quinoa, or items that can be used for multiple recipes, such as frozen veggies and canned beans.
If you must buy fresh produce in bulk, make sure you can use it all up before it goes bad. A good strategy is to portion the food out into smaller containers and freeze it for later. Invest in some air-tight containers and a spacious, reliable freezer and you're good to go! 
Tip 5: Don't Shy Away From Store Brands
We know, we know – sometimes store brands don't look or taste as good as the name-brand items. But, the truth is, many store brands offer the same quality of product at a fraction of the cost.
Take some time to compare ingredients and prices between store brands and name-brands, as you'll be surprised by how much money you can save.
Of course, there will be times when you should splurge on the name-brand product. But if you're looking to save some cash without sacrificing quality, go for the store brand. 
Tip 6: Be Smart About Protein Sources
Protein is an important part of a healthy diet, but it can also be pricey. To get the most bang for your buck, opt for proteins that are minimally processed and not loaded in hidden ingredients.
For example, buy a whole chicken instead of pre-cut pieces. This will cost much less and you can turn the whole chicken into several meals.
You can also buy canned fish, like salmon and tuna. It's a much cheaper option than buying fresh fish filets – plus it lasts longer in the pantry.
For vegetarians, look for dried legumes like lentils and split peas. They are incredibly cheap and can last a long time when stored properly in your pantry. 
Tip 7: Consider Alternatives
Don't be afraid to check out alternatives. There are many great options for staples like milk, eggs, and bread that are healthier (and sometimes cheaper!) than the traditional ones.
For example, almond milk is a great alternative to cow's milk. It's much lower in calories, cholesterol-free, and usually contains more vitamins than cow's milk.
Eggs are also a great source of protein, but if you're looking for an egg alternative, opt for tofu. It's much cheaper than eggs and surprisingly versatile.
As for bread, there are many grain-free options such as chickpea bread or cauliflower bread that can be just as satisfying and much healthier than regular bread.
BetterMe app is a foolproof way to go from zero to a weight loss hero in a safe and sustainable way! What are you waiting for? Start transforming your body now!
Tip 8: Love Your Leftovers
Leftovers can be a meal prepper's best friend. If you're looking to save money and time, get creative with leftovers. Transform them into a new meal instead of eating the same dinner for days on end.
For instance, if you have some leftover chicken and vegetables, you can use those to make a delicious soup or stir-fry for the next day's lunch. 
Tip 9: Get Creative With Spices & Herbs
Craving some variety in your meals but don't want to break the bank? Spices and herbs can be a great way to get creative with meal prepping. Don't be afraid to experiment and try new herbs and spices.
Not only will it add some delicious flavors to your meals, but it can also help you save some money. Not to mention that some herbs are actually a great source of vitamins and minerals! 
Tip 10: Polish Up On Your Food Safety Knowledge
Last but not least, don't forget about food safety. Nothing is worse than wasting precious money on food that has been improperly stored and spoiled. To make sure your food stays fresh and safe to eat, keep the following tips in mind:
Store perishables (like meat and dairy) in airtight containers and keep them in the refrigerator or freezer. 

Make sure to use all your leftovers within 4 days of cooking.

Don't forget to label and date food that you store in the freezer.  Use them in order of oldest to newest for best results. 

Always defrost meat and poultry in the refrigerator, not on the countertop. After defrosting, use the food immediately or store in the refrigerator for up to 2 days.
Ensure that your food is cooked to the right temperature. When reheating leftovers, make sure they are hot all the way through. 
Budget-Friendly Meal Prep Ideas
The idea of meal prepping on a budget doesn't seem so intimidating now, right? With these tips and tricks, you can save some money while still eating healthy.
Now, the million-dollar question—what should you actually cook? Here are some budget-friendly meal prep ideas to get you started:
Sweet Potatoes – Baked, Mashed, Or Roasted
Sweet potatoes often steal the show when it comes to budget-friendly meal prepping. For one, these orange-colored spuds are usually very affordable.
Plus, they're incredibly versatile and can be baked, mashed, or roasted. And the best part? They're chock-full of essential vitamins, minerals, and dietary fiber.
Bake, mash, or roast your sweat potatoes in advance to assemble these delicious meals during the week:
Stuffed sweet potatoes

– Stuff them with your favorite veggies, cheese, and protein like beans or chicken.

Sweet potato toast

– Slice up your sweet potatoes, pop them in the toaster or oven, and top with avocado for a delicious breakfast or snack.

Buddha bowls

– Add some brown rice, greens, and protein to your cubed and roasted sweet potatoes.

Mashed sweet potatoes

– Whip up some mashed sweet potatoes and freeze them in single-serving containers. Reheat when you're ready to eat, alongside some grilled vegetables or protein. 
Black Beans – Refried Or In Soup
Black beans are incredibly affordable and packed with fiber and protein, making them an ideal ingredient for budget-friendly meal prepping. Refried beans are quick and easy to prepare, plus, you can use them as a base for all sorts of meals, like burritos and tacos. 
Or get creative with your black beans and make a delicious soup or stew. You can customize it with your favorite veggies and spices, plus, you can always freeze leftovers for later use. 
Broccoli – Roasted Or In Stir-Fry
Broccoli is a nutritional powerhouse and it's very affordable. It can also last up to five days in the refrigerator, making it a great ingredient for meal prepping.
You can roast broccoli and add it to Buddha bowls or salads. Or, if you're short on time, try a stir-fry with some brown rice and your favorite protein. It's a great way to get your veggies in without breaking the bank. 
Wraps – Whole Wheat Or Gluten-Free
Wraps are a great ingredient to have on hand for a quick lunch or dinner. They're also very affordable and come in all sorts of varieties, like whole wheat, gluten-free, and more.
You can fill your wraps with whatever you have on hand, like leftover roasted vegetables and proteins. Or, try a classic grilled cheese wrap with your favorite cheese, veggies, and sauce.
To store your wraps, wrap them in foil or parchment paper and store them in the refrigerator. For best results, use within 5 days of preparing.
Read More: Pumpkin Oatmeal Muffins – Healthy Treat For Your Body And Mood
Chickpeas – Roasted, Baked, Or In Curry
Chickpeas are very budget-friendly and come with a ton of nutritional benefits. They can be roasted, baked, or even added to curry.
Roast your chickpeas in the oven for a crunchy and delicious snack. Or, throw them into Buddha bowls or salads for a protein-packed meal. Or, try adding them to curry – they make a great substitute for meat and are very budget-friendly. 
White/Brown Rice – Steamed Or Fried
Rice is an inexpensive and filling food. It's also very versatile, so you can prepare it in many different ways. 
For a healthy meal, steam your rice in the microwave or on the stovetop. Portion it out and freeze for later use.
Or, if you're feeling adventurous, try fried rice with your favorite veggies and protein. Some ideal substitutes for rice that can also be pre-prepped are quinoa and bulgur wheat. 
Dressings And Vinaigrette
Having a variety of dressings and vinaigrettes on hand can really take your meals to the next level. They're also very easy to make and can be stored in the refrigerator for up to two weeks.
Try making a simple balsamic vinaigrette or a creamy dressing. You can also get creative and add herbs and spices to customize the flavor. Look out for the calorie count of your dressings, as some can be quite high in sugar and calories.
Intense sweat sessions, working weight loss tips, lip-smacking recipes come in one package with the BetterMe app. And all of it is at your fingertips, start transforming your life now!
The Bottom Line
Meal prepping can save you time, money, and energy. It's also a great way to ensure that you're getting the nutrition you need. By stocking up on budget-friendly ingredients, like sweet potatoes, black beans, and rice, you can create delicious and nutritious meals without breaking the bank.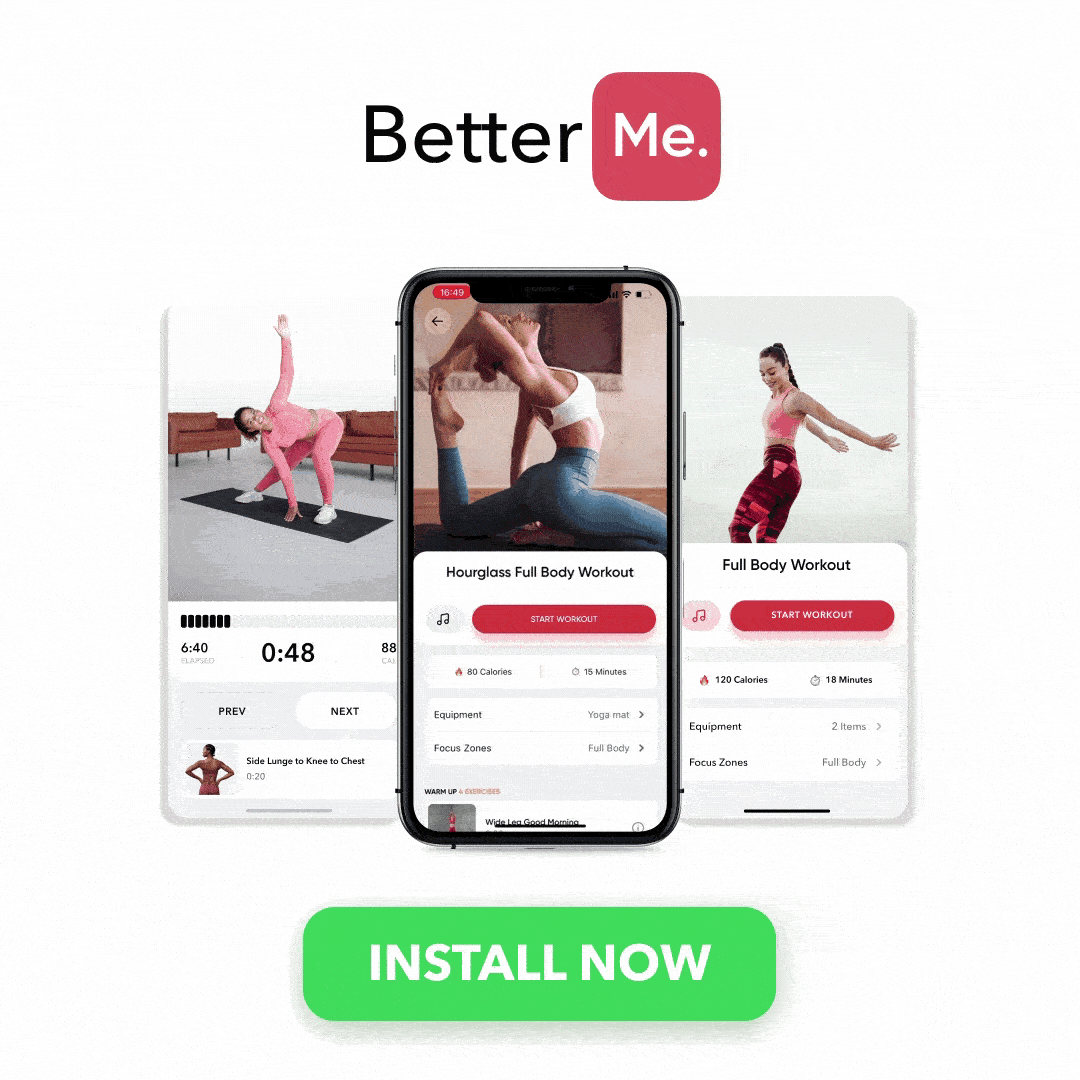 DISCLAIMER:
This article is intended for general informational purposes only and does not address individual circumstances. It is not a substitute for professional advice or help and should not be relied on to make decisions of any kind. Any action you take upon the information presented in this article is strictly at your own risk and responsibility!