Veganism is associated with a number of ethical goals, such as the promotion of animal rights, environmental protection and sustainability. It can also be a healthy way to live.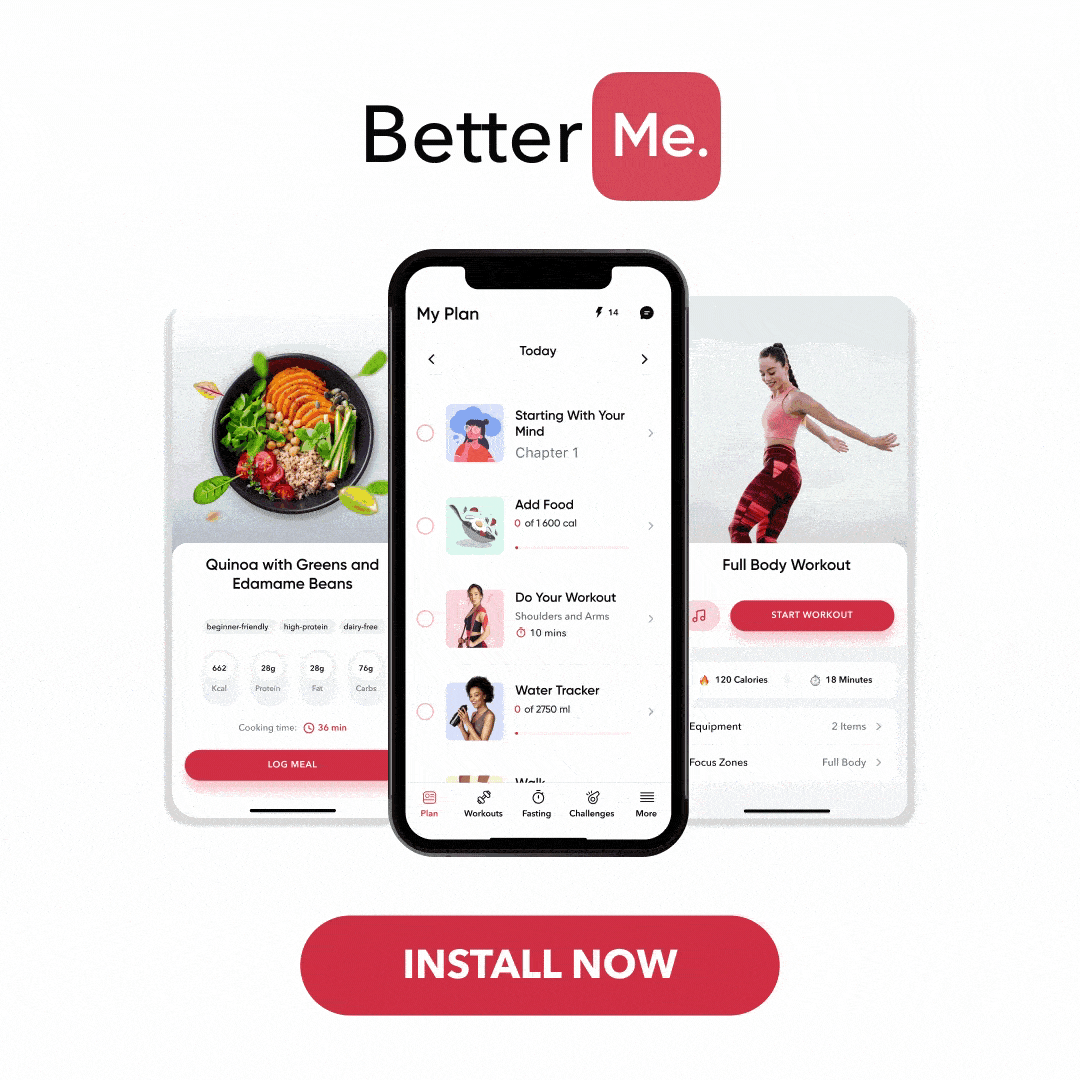 While following a vegan diet, you eliminate all animal-related products from your diet, including eggs and dairy. So when a brownie craving strikes, you might wonder how on earth are you going to get your fix without nearly half of the ingredients that typically go into them.
But don't worry – it is possible to make delicious vegan brownies that are just as soft, fudgy and chocolatey as the real thing. 
And if you've used a dozen recipes only to end up with brownies that are too fudgy or too cake-like or just plain dry and crumbly, then you'll enjoy going behind the scenes as we explore what makes the perfect vegan brownie.
You'll also get our top tips for getting them just right, every time.
How To Make Vegan Brownies: The Ingredients
What goes into the perfect vegan brownie? Here's what:
Chocolate Chips
Wait, can vegans eat chocolate?
Yes! Most chocolate is actually vegan-friendly. That's because it's made with cocoa beans, sugar and cocoa butter – all plant-based ingredients.
The only exception is if the chocolate contains milk solids or other animal-related products, so be sure to check the label. Look out for brands that are vegan, and fair trade.
As for what kind of chocolate to use, we recommend using dark chocolate or semi-sweet chocolate chips. The darker the chocolate, the richer and more intense the flavor will be.
Semi-sweet chocolate chips are a good middle ground – they're not too sweet and they have a nice, chocolatey flavor.
It's worth mentioning that dark chocolate contains antioxidants and flavonoids which may offer a slew of health benefits, including a lower risk of heart disease and stroke, improved blood sugar control and a reduced risk of cancer (6). If you're looking to satisfy your sweet tooth without guilt, dark chocolate is the way to go.
Read More: Keto Brownies: You're In For A Treat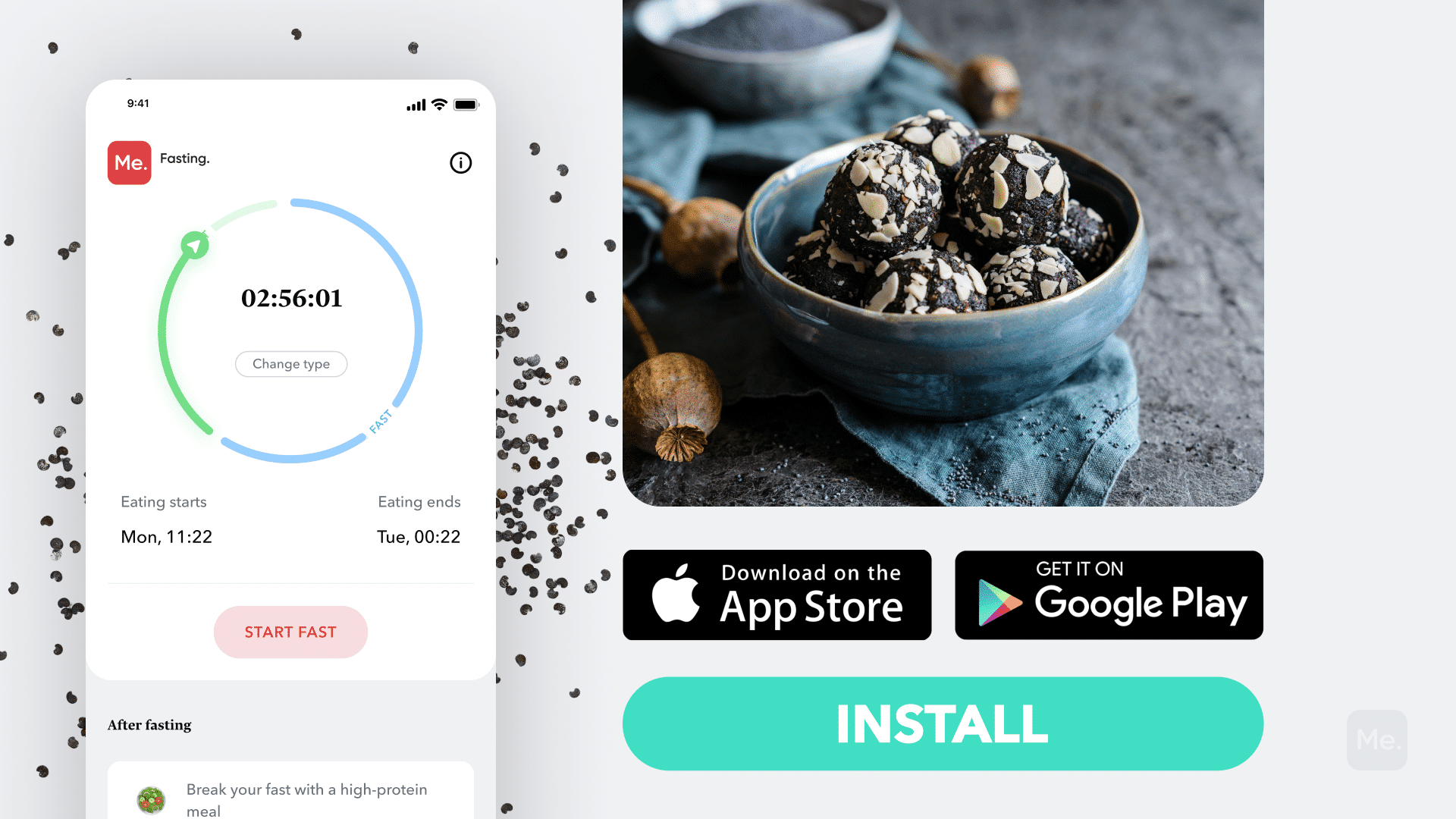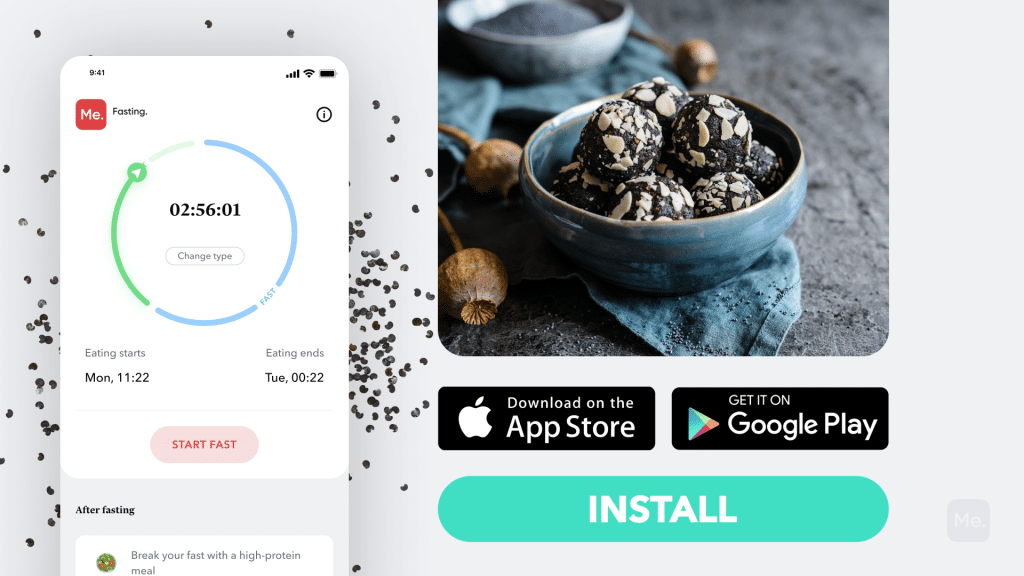 Cocoa Powder
Cocoa powder is made by grinding cocoa beans and removing the fat (cocoa butter). It's rich in antioxidants which have been linked to a number of health benefits, including a reduced risk of heart disease and improved blood sugar control (3).
There are two types of cocoa powder: natural and Dutch-processed. Natural cocoa powder is light brown in color and has a slightly acidic, fruity flavor.
Dutch-processed cocoa powder is treated with an alkali to neutralize the acidity. As a result, it's darker in color and is milder.
We recommend using natural cocoa powder or Dutch-processed cocoa powder. Note that natural cocoa powder is clumpier than Dutch-processed, so be sure to sift it beforehand.
Flour
All-purpose flour is the best type of flour to use for brownies. It's a blend of different types of wheat flour, and it has a relatively high protein content, which gives baked goods a chewy texture.
Gluten-free all-purpose flour is a good option for those with gluten sensitivities or celiac disease (1). Just be sure to check the label to make sure it's certified gluten-free.
When measuring flour, be sure to use the spoon and level method. This means using a spoon to scoop the flour into your measuring cup, and then leveling it off with the back of a knife.
If you scoop the flour directly from the container, you'll end up with too much – and your brownies will be dry and crumbly.
Vegan Butter
Vegan butter is a plant-based alternative to traditional butter. It's made with vegetable oils, such as palm oil, canola oil or coconut oil. Vegan butter can be used in baking and cooking just like regular butter, so it's a great option for making vegan brownies.
When choosing vegan butter, look for one that's made with non-hydrogenated oils and doesn't contain any trans fats. Some people also like to choose a brand that's certified organic and Non-GMO Project verified.
If you're looking for an oil-free option, you can use applesauce or mashed bananas in place of the vegan butter. Keep in mind that these substitutions will change the flavor and texture of your brownies, meaning that they may not be as rich and fudgy as traditional brownies.
Looking for a way to break the vicious cycle of weight loss and tone up all the jiggly parts? Watch the extra pounds fly off and your muscles firm up with the BetterMe app!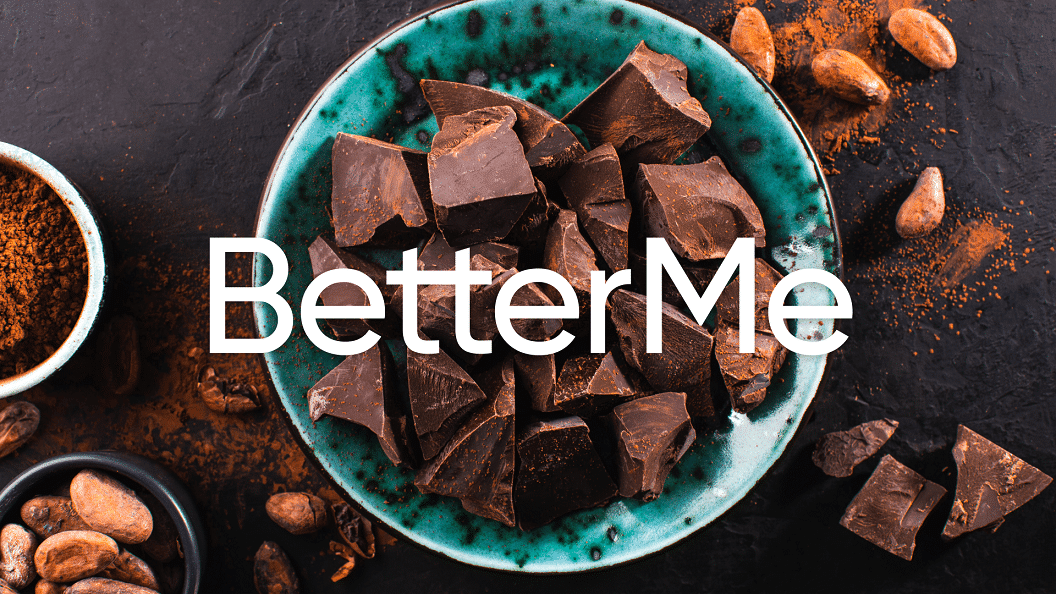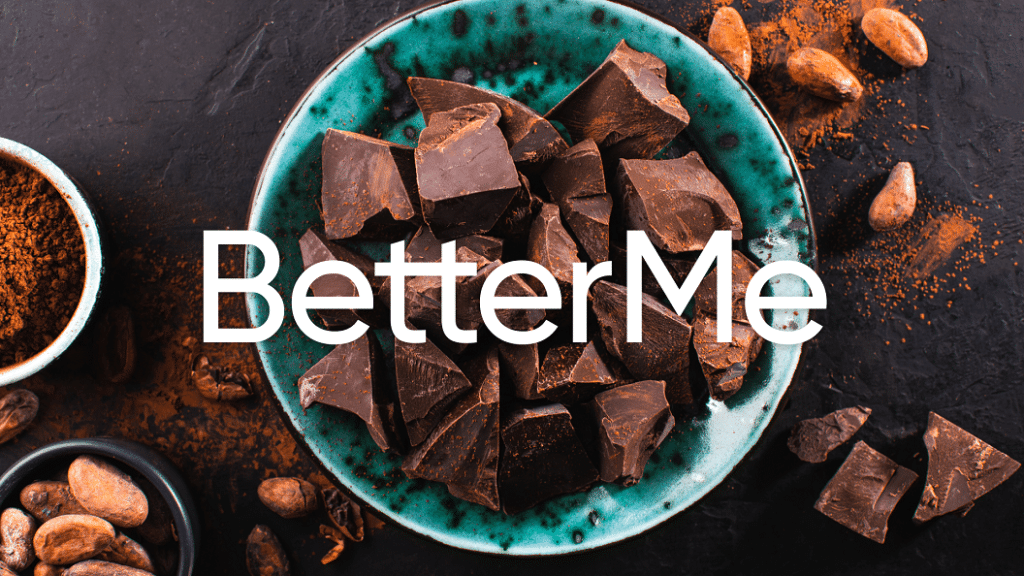 Binding Agents
Binding agents help to hold the brownies together and prevent them from falling apart. In traditional brownies, eggs typically serve this purpose. Since vegan brownies don't contain eggs, we need to use a different binding agent.
There are a few options to choose from, but our favorite is ground flaxseed. Ground flaxseed is a good source of fiber and omega-3 fatty acids. It's also high in antioxidants, which can help to protect the body against damage from free radicals (2).
To use ground flaxseed as a binding agent, you'll need to combine it with water to create a "flax egg."
For every one tablespoon of ground flaxseed, you'll need to add three tablespoons of water. Stir the mixture together and let it sit for a few minutes to thicken. Once it's thickened, you can add it to your brownie batter.
Worried about flaxseed giving your brownies a weird flavor? Don't be. Once it's combined with the other ingredients, you won't even know it's there. But, you have other options:
Applesauce

– You can use unsweetened applesauce as a binding agent. Just keep in mind that it will add a slight fruity flavor to the brownies.

Vegan yogurt

– Plain, unsweetened vegan yogurt works well as a binding agent. We recommend using coconut yogurt, as it has a neutral flavor.

Aquafaba

– Aquafaba is the liquid from a can of chickpeas. It's high in protein and fiber, and it works well as a binding agent.

Mashed bananas

– Mashed bananas are a good option if you want to add some extra sweetness to your brownies. Just keep in mind that they add a subtle banana flavor.
Leavening Agents
Leavening agents help to make the brownies light and fluffy. The most common leavening agent is baking soda, but we prefer to use baking powder.
Baking powder is a blend of baking soda and an acid, such as cream of tartar. This helps to produce a more consistent rise in the brownies.
To ensure that your brownies are nice and fluffy, be sure to use fresh baking powder. Baking powder that's been sitting on the shelf for a while can lose its potency.
Sweetener
Brownies are, well, sweet – so they need a sweetener. The type of sweetener you use is up to you. Here are a few options to choose from:
White finely ground granulated sugar

– This is the most common type of sugar, and it's what we use in our recipe.

Cane sugar

– Cane sugar is the most common type of sugar used in baking. It's made from sugar cane, and it has a slightly molasses-like flavor. It is a bit darker than white sugar, giving your brownies a deeper color.

Brown sugar

– Brown sugar is made by adding molasses to white sugar. It has a richer flavor than cane sugar and will give your brownies a deep, caramel-like flavor.

Maple syrup

– Maple syrup is a good option if you want to add some extra flavor to your brownies. Just keep in mind that it will make them more moist. You may need to bake them for a shorter time.

Coconut sugar

– Coconut sugar is made from the sap of coconuts. It has a lower glycemic index than cane sugar, which means it won't cause the same sharp spikes in blood sugar levels. It also has a slight caramel-like flavor.
Chocolate
And last but not least, chocolate. After all, what's a brownie without chocolate? The type of chocolate you use is up to you.
You can use chocolate chips, chopped up bar chocolate, or even cocoa powder. We prefer to use bittersweet chocolate chips, as they have a deep flavor and pair well with the other ingredients.
Read More: Best Matcha Powder For Weight Loss: How To Tell If It's Actually Worth Your Money
Top Vegan Brownies Recipes
As you can see, there are a few key ingredients that you'll need to make vegan brownies. Don't let that list intimidate you – these brownies are actually quite easy to make. Just follow the recipe below and you'll have delicious, fudgy brownies in no time.
Vegan Sugar-Free Brownies Recipe (4)
It really doesn't matter whether you prefer them being solid, goey, or fudgy. We tell you how to pull this off using this easy vegan brownie recipe using refined sugar's alternatives.
Here's what you'll need to make it:
Ingredients:
2 cups of coconut or date sugar

2 cups of unbleached all-purpose flour

3/4 cup of unsweetened cocoa powder

1 teaspoon salt

1 teaspoon baking powder

1 cup vegetable oil

1 cup water

1 teaspoon vanilla extract
Instructions:
Start by preheating your oven to 350 degree F, then grease your baking dish (9×13-inch).

Next, in a large bowl, mix and stir the date or coconut sugar, flour, cocoa powder, baking powder, and salt.

Now pour in the vegetable oil, water, and vanilla before mixing until well-blended before spreading the mixture evenly in the prepared dish.

Place the mixture in the preheated oven then bake for about 25 to 30 minutes until the top is no longer shiny. 

Leave to cool for about 10 minutes then cut into 16 squares.
This recipe is courtesy of keepingthepeas.com
Vegan Gluten-Free Brownies Recipe (7)
This recipe delivers a most fudgy brownie experience that is rich in flavor and will leave you coming back for seconds. The bonus? It's absolutely gluten-free!
Here's what you'll need to make it:
Ingredients:
2 cups (272g) gluten free all purpose flour

1 cup (84g) unsweetened cocoa powder

2 cups (400g) white granulated sugar

1 1/2 teaspoons baking powder

1/2 teaspoon salt

1 tablespoon instant espresso powder, optional

1 cup (240ml) vegan buttermilk (1 tablespoon lemon juice plus soy milk up to the 240ml line)

1 cup (240ml) melted coconut oil

1 teaspoon vanilla extract

1/2 cup (88g) vegan chocolate chips

1/2 cup (88g) vegan chocolate chunks (chopped up vegan chocolate)
Instructions:
Start by preheating your oven to 350 degrees F.

Next, spray a 9×9 inch square baking dish using non-stick spray then line it with parchment paper such that an overhang remains on either side.

Next, sift the cocoa powder and the gluten-free all purpose flour into a mixing bowl. Add in the baking powder, sugar, instant espresso, and salt then mix together until well combined.

Add 1 tablespoon of lemon juice into a measuring jug then pour in the soy milk up to the 240ml line to prepare the vegan buttermilk and let it curdle.

Add the melted coconut oil, vegan buttermilk, and vanilla extract into a mixing bowl then mix until a thick batter is formed.

Throw in the chocolate chunks and chips and mix. Now transfer the batter to the prepared baking dish and let it smooth down.

Bake for about 40 minutes until the texture becomes fudgy but they don't become ultra gooey.

Set aside and let it cool for about 15 minutes before lifting out the tray of brownies using the parchment paper overhang. Let the brownies cool completely before cutting them.
This recipe is courtesy of lovingitvegan.com
If you tend to let yourself off the hook, raise the white flag when things get tougher than you expected, send yourself on an unconscious binge-eating trip – BetterMe app is here to help you leave all of these sabotaging habits in the past!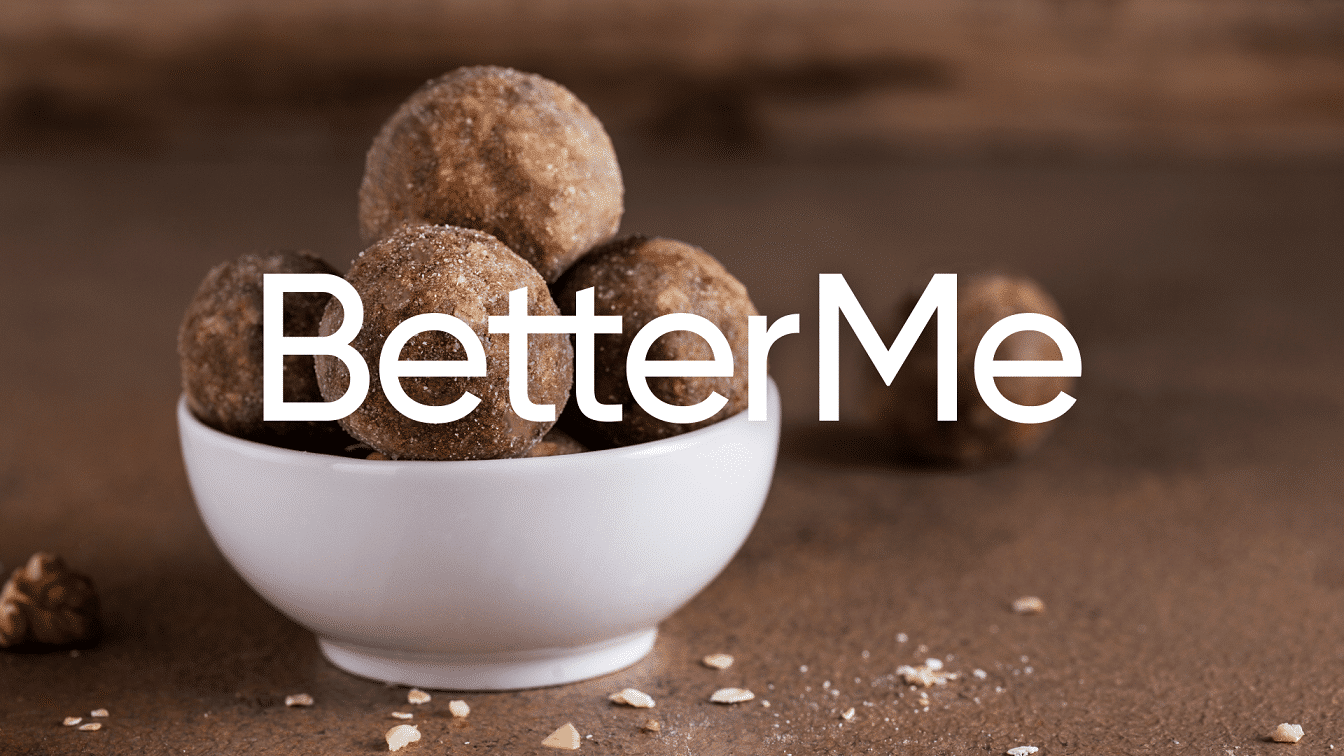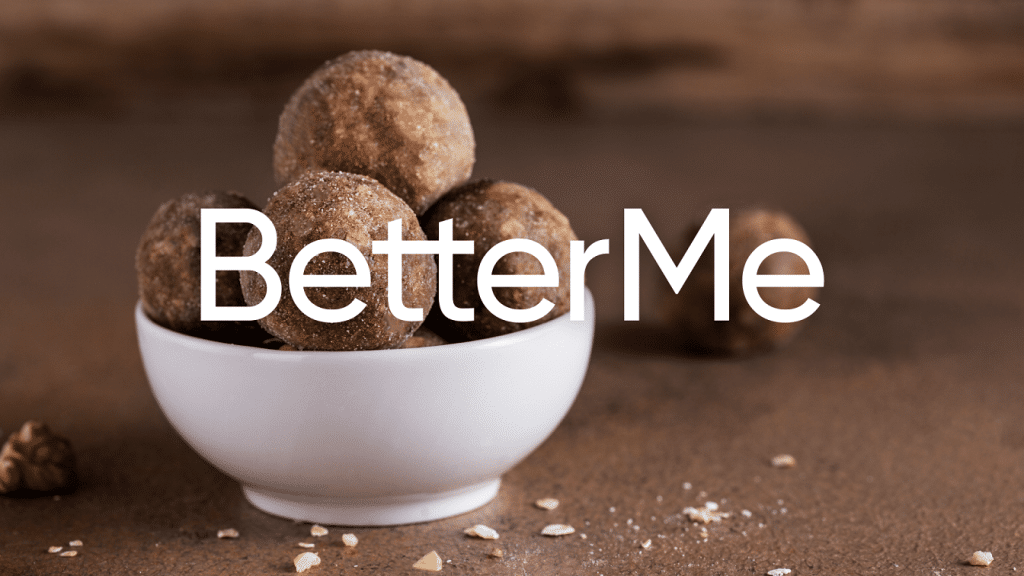 Vegan Oil-Free Brownies Recipe (5)
Have you been looking for a way to experience the most, chocolatey, flavor of vegan brownies without the added oil? This recipe delivers just that.
Here's what you'll need to make it:
Ingredients:
1 cup cup unsweetened applesauce

1 1/2 teaspoons vanilla extract

1 1/2 teaspoons apple cider vinegar

3/4 cup all-purpose flour

1/2 cup granulated sugar

1/3 cup cocoa powder

2 teaspoons baking powder

1 teaspoon cornstarch

1/2 teaspoon baking soda

1/2 teaspoon salt

1/2 teaspoon cinnamon

1/2 cup vegan chocolate chips

1/3 cup chopped walnuts, optional
Instructions:
Start by preheating your oven to 350 degrees F, then prepare a pan by spritzing it using cooking spray.

Mix together the vanilla, applesauce, apple cider, and vinegar in a small bow and set aside.

In a separate, larger bowl, combine and mix the sugar, flour, cocoa, baking powder, baking soda, cornstarch, cinnamon, and salt. Set aside.

Chop the walnuts if you're using it then measure out the chocolate chips.

Add in the walnuts, chocolate chips, and applesauce mixture to the dry ingredients simultaneously then stir well until the dry ingredients are moist. Take care not to overmix.

Pour the mixture into the prepared pan and bake for about 20 to 35 minutes until the top feels slightly firm when pressed.

Let it cool before cutting.
This recipe is courtesy of veggiefunkitchen.com
Top Tips For Making And Storing Vegan Brownies
Here are a few tips to help you make the perfect vegan brownies:
If you're using cocoa powder, be sure to use Dutch-processed cocoa. This type of cocoa has been treated with an alkalizing agent, and has a deeper flavor.
Make sure all of your ingredients are at room temperature before you start baking. Room temperature ingredients mix together easily and produce a consistent batter.
To get that perfect, fudgy consistency, be sure to underbake your brownies slightly. The center should be just set, and a toothpick inserted into the center should come out with a few moist crumbs attached.
 Allow the brownies to cool completely before cutting them. This will help them set up and achieve that perfect consistency.
To store, wrap the brownies in plastic wrap or place them in an airtight container. They will keep fresh at room temperature for up to a week. In the fridge, they will last up to two weeks. And in the freezer, they will keep for three months.
The Bottom Line
Vegan brownies are delicious, fudgy, and easy to make. Just follow the recipes above and you'll have perfect brownies in no time.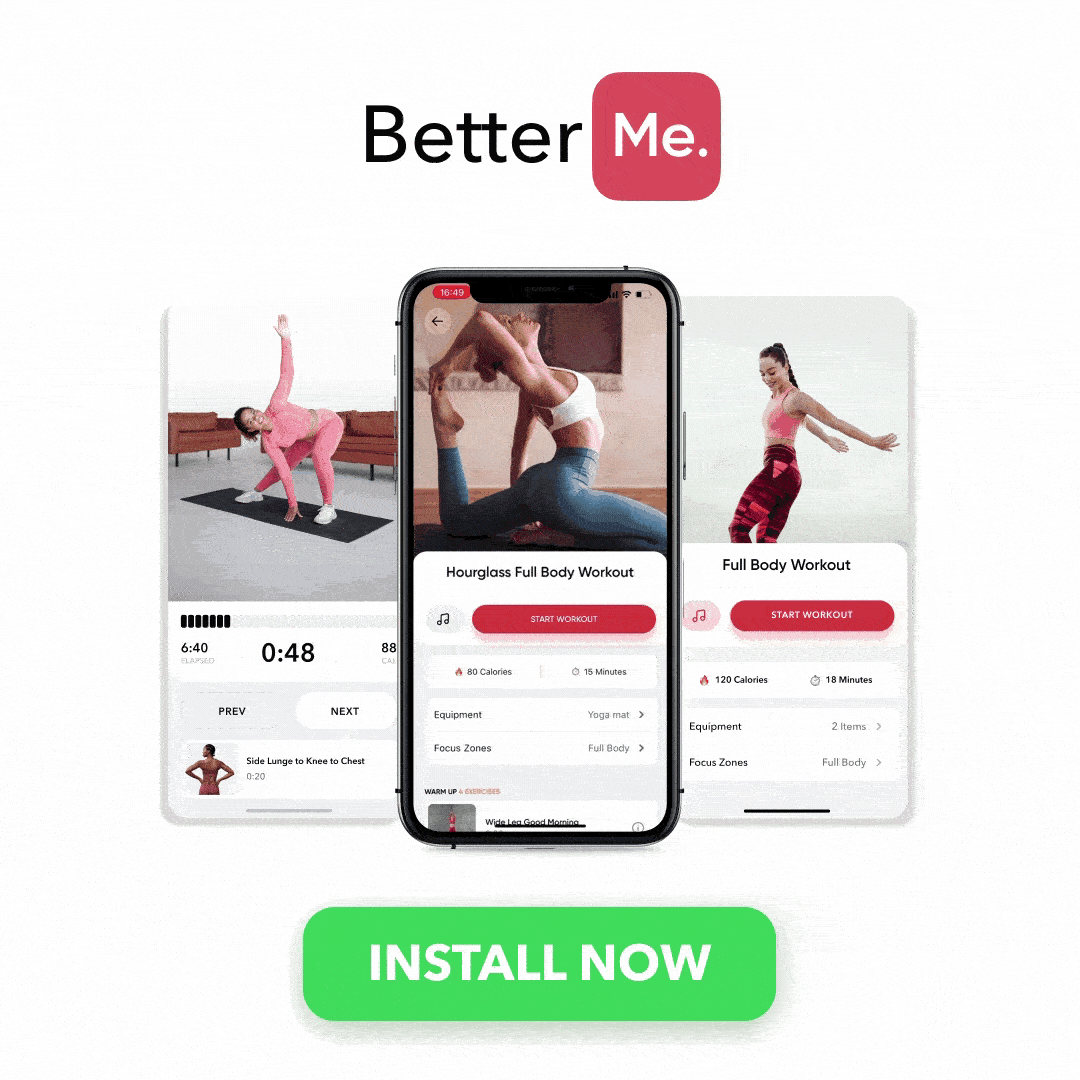 DISCLAIMER:
This article is intended for general informational purposes only and does not address individual circumstances. It is not a substitute for professional advice or help and should not be relied on to make decisions of any kind. Any action you take upon the information presented in this article is strictly at your own risk and responsibility!