Sushi lovers know the unbelievable deliciousness of that first bite into a well-done roll, and then every bite after that. Crunchy, savory, slightly sweet – sushi is an amazing culinary experience. And, it's not just for restaurant dining anymore. You can easily make your delicious sushi at home!
But what about the meticulous (and sometimes tedious) cutting and rolling of sushi? If the thought of all that work puts you off, never fear! There is an easier way to enjoy sushi without all the fuss – sushi bowls!
A sushi bowl is everything you love about sushi but in a deconstructed form. All the delicious flavors and textures are there but without the work. Here's what you need to know to make your sushi bowl at home.
What's In A Sushi Bowl?
Popularized by Californians, and consequently named the "California roll," sushi bowls typically include avocado, cucumber, and crab meat (or imitation crab), along with white or brown rice. You can also add other vegetables like carrots, radishes, or bean sprouts.
Seafood lovers will be happy to know that sushi bowls can include raw fish like tuna or salmon. If you're not a fan of raw fish, no problem! You can also use cooked shrimp, squid, or eel.
Sushi bowls are typically served with pickled ginger (gari), soy sauce, and wasabi on the side. And, of course, they are best enjoyed with chopsticks!
How To Make A Sushi Bowl
While a sushi bowl doesn't require the same level of skill as traditional sushi rolls, there are a few things you need to know to make a perfect bowl.
First, you'll need cooked sushi rice. Sushi rice is short-grain white rice that has been seasoned with a vinegar solution. It's important to use sushi rice because it has a higher starch content than other types of rice, which makes it stickier and easier to eat with chopsticks.
You can cook sushi rice on the stovetop or in a rice cooker. If you're cooking it on the stove, be sure to rinse the rice several times before cooking to remove any excess starch.
Once the rice is cooked, transfer it to a large bowl and let it cool slightly. Then, use a rice paddle or your hands to gently fold in the vinegar solution. Be careful not to over-mix, or the rice will become mushy.
You'll also need a spicy mayo-based "dressing" for your sushi bowl. This can be store-bought, or you can make your own by mixing mayonnaise, sriracha sauce, and a little rice vinegar. Use Japanese mayonnaise for the most authentic version. Set the dressing aside until you're ready to assemble your bowl.
Another area you'll need to put some slight effort into is in cutting the vegetables. While not completely necessary—neat, even cuts look nicer in the bowl—they are also easier to eat if everything is a similar size.
To make things easier, we recommend using a julienne peeler or spiralizer for the cucumber and carrots. If you don't have either of those kitchen gadgets, no worries! Just use a sharp knife to cut the vegetables into thin, matchstick-sized pieces.
Now that you have all your ingredients prepped and ready to go, it's time to assemble your sushi bowl!
Start with a layer of cooked sushi rice on the bottom of the bowl. Then, top with your desired toppings. We love avocado, cucumber, imitation crab meat, and carrots, but feel free to mix it up and use whatever you like.
Finally, drizzle the spicy mayo dressing over the top, and add a few pieces of pickled ginger, if desired. Serve immediately with soy sauce and wasabi on the side.
Enjoy!
Read More: Is Sushi Healthy For Weight Loss? Here's The Final Verdict
The Best Sushi Bowl Recipes
Here's a collection of our favorite sushi bowl recipes for you to try at home. These easy-to-follow recipes are perfect for a quick lunch or light dinner.
Shrimp Sushi Bowl Recipe (2)
If you are a fan of seafood, then you will fall in love with this sushi bowl recipe. And you don't have to worry about your cooking expertise as it is a simple recipe.
Ingredients:
2 cups of cooked short grain or sushi brown rice

1 tablespoon + 2 teaspoons of rice vinegar (divided use)

1 teaspoon of sugar or low-calorie sweetener

¼ teaspoon salt plus more to taste

8 ounces cooked

1 cup of peeled diced cucumber

½ of an avocado thinly sliced

1 sheet of nori seaweed cut into strips

2 teaspoons sesame seeds

1 tablespoon green onions

2 teaspoons sesame oil

Wasabi paste soy sauce and/or pickled ginger (optional)
Directions:
Place the rice in a bowl, add ¼ teaspoon of salt, a tablespoon of rice vinegar, and a teaspoon of sugar. Mix properly until well combined. 

Divide the rice into two bowls

In a small bowl, place the cucumber then add the sesame oil, sesame seeds, and 2 teaspoons of rice vinegar. Toss to coat the cucumbers. Add some salt.

Place the cucumbers over the rice. Arrange the cooked shrimp and avocado on top of the rice. Top with the green onions and nori strips.

Serve immediately with either wasabi, soy sauce, and/or ginger.
Servings: 2
Nutritional info (per serving): 488 calories, 60g carbs, 32g protein, 12g fat, 4g fiber, 1g sugar, 342mg sodium.
BetterMe app will provide you with a host of fat-frying fitness routines that'll scare the extra pounds away and turn your body into a masterpiece! Get your life moving in the right direction with BetterMe!
Salmon Sushi Bowl Recipe (3)
Try this salmon sushi bowl instead of the shrimp or crab sushi bowl.
Ingredients:
Teriyaki Salmon
1 lb salmon filet, cut into 4 portions

1 tablespoon sesame oil

⅔ cup soy sauce

½ cup rice vinegar

¼ cup honey

6 garlic cloves, minced

1 tablespoon fresh ginger, minced
Sushi Bowl
4 cups brown rice, cooked

1 English cucumber, sliced

1 avocado, sliced

2 sheets nori, cut into triangles

Sesame seeds, optional
Sriracha Mayo
⅓ cup mayonnaise

1 to 2 teaspoons of Sriracha

2 teaspoons rice vinegar
Directions:
In a bowl combine the soy sauce, honey, rice vinegar, garlic, and ginger. Mix well and set aside.

Heat the sesame oil in a large saucepan over high heat. Sear the salmon for 90 seconds on each side.

With the salmon skin side down, pour the marinade over the salmon and simmer for 3 minutes until slightly thickened.

Build the bowls by first dividing the rice into 4 bowls and then top it with the teriyaki salmon, cucumber slices, sesame seeds, and nori.

In another bowl, mix the mayo, sriracha, and 2 teaspoons of rice vinegar. Drizzle over the bowl.

Drizzle the salmon sushi bowl with the ginger-honey sauce.
Servings: 4
Nutritional info (per serving): 727 calories, 60g carbs, 25g protein, 33g fat, 4g fiber, 21g sugars, 2012mg sodium.
Read More: Sea Vegetables: Nutritional Powerhouse Or Overrated Health Food?
Vegan Sushi Bowl Recipe (4)
As a vegan or vegetarian, you can also enjoy sushi bowls. All you have to do is do away with the seafood used in most sushi bowls.
Ingredients:
150g brown short grain rice or sushi rice

½ cucumber, thinly sliced

2 tbsp rice wine vinegar

1 tsp runny honey or maple syrup

½ tbsp white sesame seeds, toasted

½ tbsp black sesame seeds, toasted

80g edamame beans, blanched or defrosted

½ small avocado, thinly sliced

30g pickled ginger, drained

1 nori sheet, crumbled or snipped with scissors

2 tbsp mayonnaise (or vegan alternative)

1 tbsp sriracha
Directions:
Rinse and cook the rice according to the pack instructions. 

Meanwhile, toss the cucumber slices in a pinch of salt and let them drain in a colander for 10 minutes. 

In a small bowl, whisk half of the vinegar and honey. Squeeze excess moisture from the cucumber and add to the bowl. set aside.

Combine the remaining honey and vinegar. Once the rice is fully cooked and drained, sprinkle it with the vinegar-honey mixture and half the toasted sesame seeds. Combine properly, cover, and set aside for about 5 minutes.

Divide the rice between the two bowls. Top with the cucumber, avocado, edamame, ginger, and nori. 

Combine the mayo with the sriracha and a teaspoon of water. Mix until smooth then drizzle over the top of the sushi bowls.

Sprinkle over the remaining toasted black and white sesame seeds then serve.
Servings: 2
Nutritional info (per serving): 522 calories, 67.3g carbs, 12g protein, 21.1g fat, 7.2g fiber, 7.6g sugars, 1.6g salt
Betterme will keep you laser-focused on your weight loss journey! Nutrient-packed meal plans, fat-blasting workouts, galvanizing challenges and much more. Try using the app and see for yourself!
Frequently Asked Questions
Here are answers to some of the most common questions about sushi bowls.
Is Poke Bowl Rice The Same As Sushi Rice?
Poke bowl rice and sushi rice are very similar, but there are a few key differences. Sushi rice is seasoned with a vinegar solution, while poke bowl rice is not. Additionally, sushi rice is usually rinsed several times before cooking to remove excess starch, while poke bowl rice is not.
What Can I Substitute For Sushi Rice?
If you don't have sushi rice, you can use short-grain white rice or medium-grain brown rice, or whatever you have on hand. Just keep in mind that the texture and flavor will be slightly different than if you used sushi rice.
What Is Imitation Crab Meat?
Imitation crab meat is a seafood product made from fish that has been pulverized and shaped into Crab-like pieces. It's often used as a cheaper alternative to real crab meat in sushi rolls and other seafood dishes.
Is Imitation Crab Meat Healthy?
Imitation crab meat is relatively low in calories and fat, and it's a good source of protein (1). However, it is high in sodium, so it's important to eat it in moderation.
Do You Eat Sushi Bowls Hot Or Cold?
Sushi bowls can be eaten hot or cold. If you're using cooked ingredients, such as cooked salmon or shrimp, your bowl will be served warm. If you're using raw ingredients, such as raw fish or vegetables, your bowl will be served cold.
How Do I Store Leftover Sushi Bowls?
Leftover sushi bowls can be stored in the fridge for up to 3-4 days if the fish is cooked, 1-2 days if raw. Just be sure to cover them tightly with plastic wrap or place them in an airtight container to prevent the rice from drying out.
Can I Freeze Sushi Bowls?
You can pre-make the sushi rice and store it in the freezer, but the rest of the ingredients are better kept and eaten fresh.
The Bottom Line
When you're in the mood for a delicious and easy-to-make meal, look no further than the sushi bowl. This versatile dish can be made with any combination of your favorite sushi ingredients, and it's perfect for a quick lunch or light dinner. 
So what are you waiting for? Use one of the recipes above to whip up a sushi bowl of your own!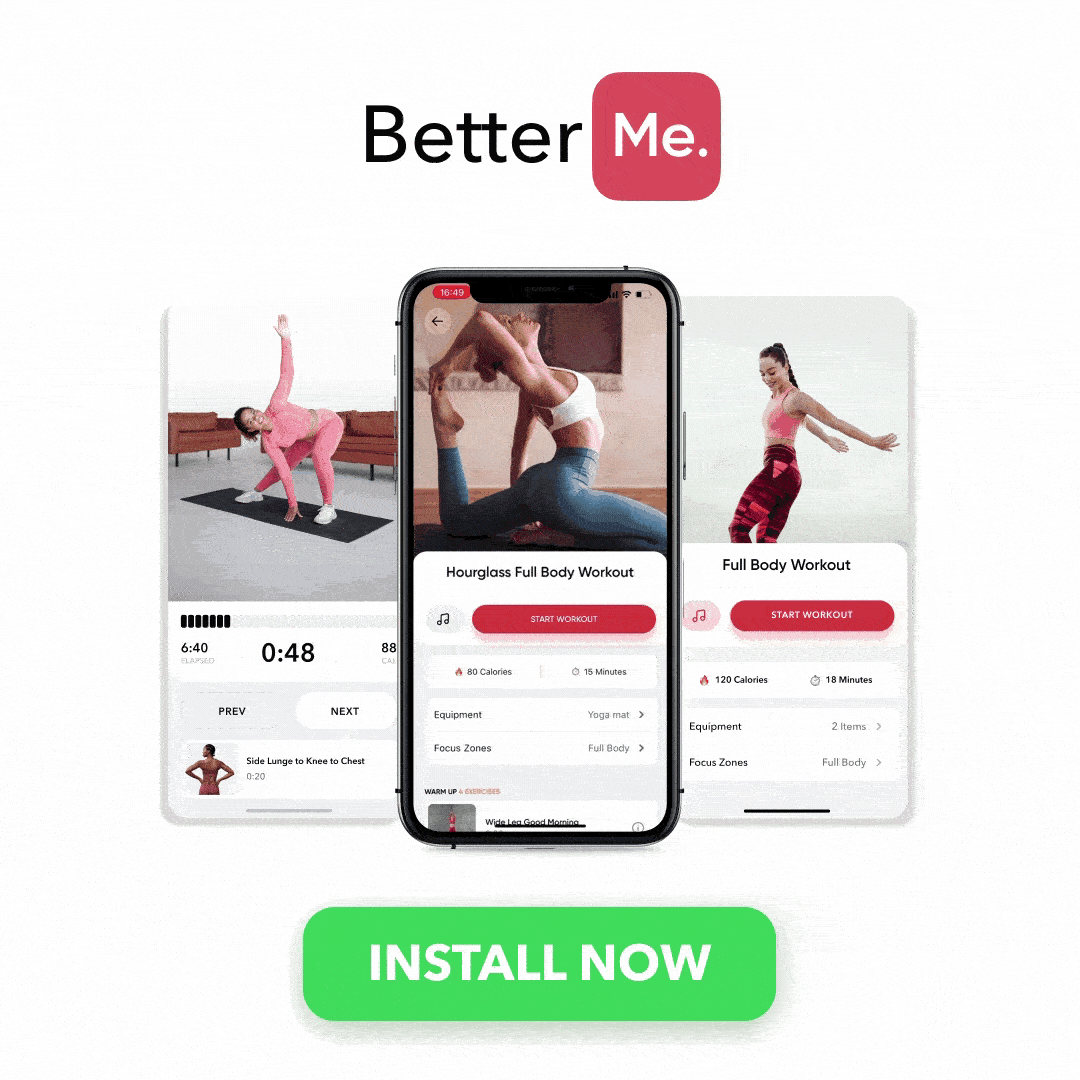 DISCLAIMER:
This article is intended for general informational purposes only and does not address individual circumstances. It is not a substitute for professional advice or help and should not be relied on to make decisions of any kind. Any action you take upon the information presented in this article is strictly at your own risk and responsibility!