Have you ever considered making some peanut butter granola for a breakfast option? While you can easily get some granola at your local supermarket/grocery store, making your own version at home is an easy way to not only save money, but also make use of ingredients that you already have – which ultimately, saves you money and prevents food waste. If you've been looking for a peanut butter granola recipe for that quick but healthy breakfast, then you are in the right place. Stick around to learn about the benefits of eating granola, as well as some recipes that you can make for yourself and your loved ones.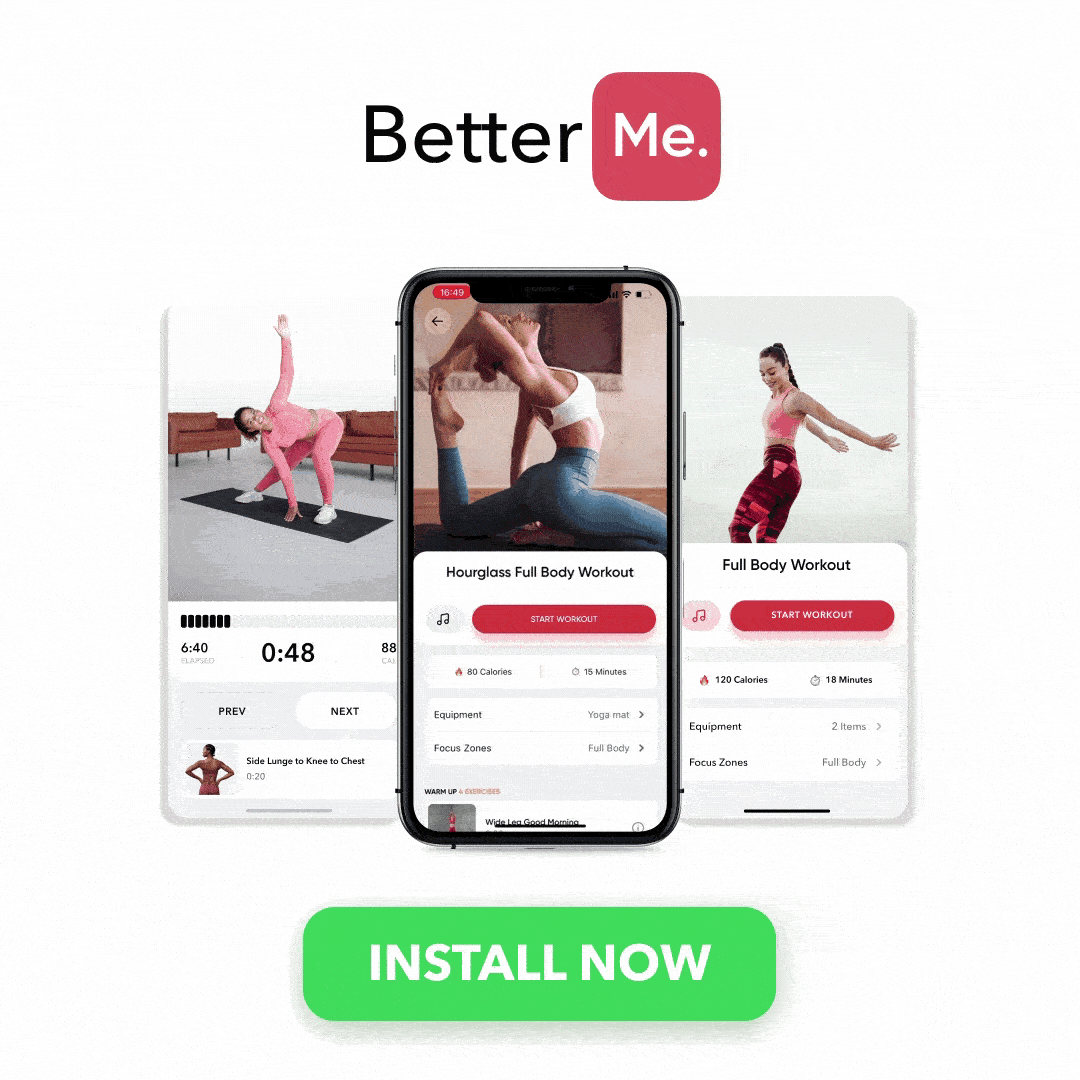 What Is Peanut Butter Granola?
Considered one of the healthiest breakfasts and snacks, granola is a calorie-dense, high fiber, protein-rich meal enjoyed by many around the world. Ordinarily, granola is made using a mixture of oats, nuts, and sweeteners like sugar or honey. Some people go a step further and add extra ingredients like dried fruit, puffed rice, seeds, other grains, nut butters, chocolate, oils, and even a variety of spices.
Peanut butter granola is simply basic granola with peanut butter added to it. Your peanut butter granola recipe may have other ingredients added to it e.g. spices, seeds, etc. The main point is that it has this specific nut butter added to it.
What Are The Health Benefits Of Peanut Butter Granola?
Here are some reasons why you should consider having some of this granola in your breakfast/snack rotation
Read More: Healthy Peanut Butter Cups: Indulge Your Sweet Tooth Without The Guilt
Simple Peanut Butter Granola Recipe To Try Today
With just 4 ingredients you will have a simple, healthy yet delicious snack option for you and your family.
Ingredients:
430 g old-fashioned oats – about 5 cups

½ cup honey

½ cup natural peanut butter

1 tsp vanilla extract
Directions:
Start by preheating your oven to 135 degrees C (275 F.)

In a small microwave safe bowl, pour in the peanut butter and honey and microwave them for about 45 seconds. Remove from the microwave and stir the melted peanut butter and honey until combined.

Pour the vanilla extract into the nut butter and honey mixture and stir some more to fully combine.

In a large bowl, dump the oats, pour the nut butter, vanilla and honey mixture over them. Stir well till the oats are properly coated.

Pour your granola onto a baking sheet lined baking tray and spread it in an even layer.

Place in your oven and bake for 20 minutes. After 20 minutes, remove your tray from the oven, stir the granola and then press it back into an even layer.

Place it back in the oven and bake it for another 10 to 15 minutes. Your granola should be a beautiful light golden brown color at this point.

Remove from the oven, let it cool completely before breaking it up and storing it in an airtight container
This makes about 10 (half cup) servings.
Calories for 1 serving: 281. Fats: 9 g. Protein: 9 g. Carbs: 44 g.
Peanut Butter Granola Recipe
(with extra nuts, seeds and dried fruit)
If you have some extra time on your hands or want something more filling, this recipe is just what you need.
Ingredients:
1 flax egg

6 cups rolled oats

1 cup pecans roughly chopped

1 cup additional nuts of choice (pistachio, cashew, almonds, etc.)

½ cup seeds of choice (pumpkin, sunflower, sesame, etc.)

½ cup syrup sweetener of choice (maple syrup, honey, or agave nectar)

½ cup peanut butter

3 tbsp coconut oil

1 cup dried raisins (or any other dried fruit)
This recipe makes 16 servings. Get directions from Namely Marly (6).
Calories for 1 serving: 338. Fats: 20 g. Protein: 9 g. Carbs: 33 g.
BetterMe app is a foolproof way to go from zero to a weight loss hero in a safe and sustainable way! What are you waiting for? Start transforming your body now!
How To Make Peanut Butter Granola Bars?
For outdoorsy people, granola bars make better snacks than loose granola as they are much easier to carry around without them getting into everything. They are also packed with protein and fiber to keep you full and give you energy as you hike, workout or just play outside.
If you'd prefer to make your bars at home this peanut butter granola bars recipe is just what you need
Option 1: Easy Peanut Butter Granola Bar Recipe
Ingredients:
1 cup creamy peanut butter

½ cup honey

3 ½ cups rolled oats

½ tsp kosher salt

½ tsp cinnamon

½ cup mini chocolate chips
This makes 14 bars. Get directions from A Couple of Cooks (7)
Calories for 1 serving: 243. Fats: 9.8 g. Protein: 7.1 g. Carbs: 30.6 g.
Option 2: Crunchy Peanut Butter Granola Bar Recipe
The addition of chopped peanuts makes this version more crunchy than the option above. Flaxseed meal also adds extra healthy fats that are good for you.
Ingredients:
3 cups (385 g) oats

1/2 cup (70 g) chopped unsalted peanuts

3 tbsp flaxseed meal

6 tbsp water

3/4 cup (190 g) natural unsweetened peanut butter

1/3 cup (110 g) pure maple syrup

1 tsp cinnamon

1 tsp vanilla extract

1/4 cup + 1 tbsp (60 g) mini chocolate chips

1/4 tsp fine sea salt
This makes 12 crunch peanut butter granola bars. Get recipe from Inspired Taste (4)
Calories for 1 serving: 262. Fats: 12.7 g. Protein: 8.4 g. Carbs: 27.4 g.
Option 3: Low Carb Peanut Butter Granola Bar Recipe
Unfortunately, while granola bars are very healthy snacks, due to the oats used to make them, they aren't necessarily the best for people following a ketogenic diet, or any other low carbohydrate diet.
Thankfully, by tweaking the typical recipe and taking out the oats, you can make some delicious low carb peanut butter granola bars in no time. Here's how
Ingredients:
50 g melted coconut oil

120 g melted peanut butter melted

70 g granulated sweetener of choice

100 g coarsely chopped pecans

50 g sliced almonds

50 g pumpkin seeds

50 g desiccated/shredded coconut unsweetened
This makes 18 bars. Get directions from Ditch the Carbs (3)
Calories for 1 serving: 180.7. Fats: 17.3 g. Protein: 4.7 g. Carbs: 4.6 g.
Read More: 3 Ingredient Peanut Butter Fat Bombs | Healthy Snacks For Keto
What Is The Recipe For Peanut Butter Granola With Cacao Nibs?
When it comes to making peanut butter granola with cacao nibs, this recipe works the same as all others. Just mix half the cacao nibs with the rest of the ingredients and save the remaining half to mix after the granola is done baking and has cooled. Here is a simple example
Ingredients:
3 tbsp (45 ml) pure maple syrup

2 tbsp creamy natural peanut butter

1/4 cup (60 ml) sunflower oil

1 tsp water

1 tsp vanilla extract

2 ½ cups (225 g) oats

3 tbsp (35 g) packed brown sugar

½ tsp fine sea salt

1/2 cup (70 g) chopped raw almonds

3 tbsp (20 g) cacao nibs

2 ounces (55 g) chopped bittersweet chocolate
This makes 8 servings. Get directions from the Bojon Gourmet (8)
Calories for 1 serving: 326. Fats: 19 g. Protein: 7 g. Carbs: 34 g.
Intense sweat sessions, working weight loss tips, lip-smacking recipes come in one package with the BetterMe app. And all of it is at your fingertips, start transforming your life now!
The Bottom Line
Having a peanut butter granola recipe at hand is a great way to ensure that you'll always have a backup breakfast/snack option for whenever you are stumped on what to eat. Always choose to make your granola at home instead of going for the convenience of store-bought – It'll always be more delicious and much more healthy.
DISCLAIMER:
This article is intended for general informational purposes only and does not address individual circumstances. It is not a substitute for professional advice or help and should not be relied on to make decisions of any kind. Any action you take upon the information presented in this article is strictly at your own risk and responsibility!