What Is A Lactose-Free Diet?
Although the first thing that comes to mind when you hear the word "diet" is weight loss, not all nutritional plans aim at that result. Some diets are designed to help you reach a desirable weight, while some are focused on improving or maintaining your health. A lactose-free diet belongs to the second category, since it is necessary for people who have trouble digesting lactose.

Those who suffer from this medical condition cannot properly process lactose – a sugar found in milk and dairy products. This happens because their digestive system produces not enough enzyme lactase (8). If a lactose intolerant person consumes foods that contain lactose, they may experience such unpleasant symptoms as bloating, diarrhea, nausea, stomach cramps and sometimes vomiting (6). Since consumption of lactose leads to such reactions, the lactose-free diet was designed to prevent these symptoms. That is why it is only logical that a lactose-free diet bans the consumption of foods that contain lactose. 
Although there are different types of this nutritional plan, among which lactose-free keto diet, lactose-free vegetarian and lactose-free vegan diets, the main subject of this article is a basic lactose-free diet. If you are interested in this dietary plan, and think of going on a lactose-free diet for weight loss, read on to find out the answers to such questions as "What are the lactose-free diet guidelines?", "What not to eat or drink on lactose-free diet?", and "What are the lactose-free diet benefits?".

Lactose-Free Diet Guidelines 
The main and sole strict rule of a lactose-free diet is to avoid lactose-containing foods at any cost. Lactose intolerance is a medical condition, so if you fear that you might be lactose intolerant, please, consult with a doctor before making any decisions regarding your health, nutrition, or any other aspect of your life that might be affected by that. If you have no signs of lactose intolerance, and just want to try the lactose-free diet for weight loss, make sure to discuss your nutritional choices with a specialist first.
Although the main source of lactose in a regular diet is milk and dairy, it can also be found in some other foods. Since this dietary plan focuses more on what not to consume, rather than on what to consume, first, let's take a look at the list of foods that contain lactose.
Lean and toned up body isn't just a far-fetched fantasy. Check out the BetterMe app and watch it propel your weight loss journey into high gear!

What Not To Eat Or Drink On A Lactose-Free Diet?
Here are some food categories that include products which contain lactose, and thus should be avoided by those who follow a lactose-free diet (3, 7, 9, 10):
Milk, buttermilk, cheese spreads and cheese foods, cream, cottage and ricotta cheese, some other cheeses (aged cheese usually contains less lactose, while its levels in soft and processed cheeses are higher), ice cream, evaporated and condensed milk, sour cream, yogurt, kefir, malted milk, hot chocolate mixes, whey.
Read More: Which Milk Is Best For Weight Loss: Should We Demonize This Calcium-Packed Drink?
Frozen potato foods with milk or lactose, dry cereal with milk, instant mashed potato mixes, baked goods made with milk (breads, muffins, biscuits, rolls, etc.), pancakes or waffles made with milk products.
Cream cheese, margarine with milk or cream, party dips, sometimes butter. Butter is very low in lactose and is usually well tolerated even by those with lactose intolerance. Only those who are highly sensitive to lactose may need to avoid butter.

Fruits or vegetables processed with lactose, vegetables coated in batter, creamed vegetables, fruit smoothies made with yogurt or milk.
Meats, Fish, Poultry, Eggs, Etc.
Meats in cream sauces, omelets or souffle with milk, processed meats with milk or lactose, breaded or batter-dipped meat, fish, or poultry.
Soups, Sauces, And Seasoning
Cream soups, whipped cream, white sauces and gravies, soup mixes with milk products, chowders.
Cream or cheese-filled pastries, fudge, coated candies and chocolates, pudding and custard, toffee, butterscotch or caramels, any cookies, cakes, pies, pastries, desserts with milk.
Milk powder, protein and solids, nonfat dry milk, whey, whey solids, or protein.
To ensure that you won't consume any food that contains lactose, always check the labels.

What You Can Eat Or Drink On A Lactose-Free Diet?
It should be clear by now, that this nutritional plan allows you to consume any type of food, as long as it is lactose-free. Here are some examples of such foods from the above-listed categories (9, 10):
Lactose-free milk, non-dairy creamers, non-dairy whipped topping, almond, rice or soy milk, soy yogurt or soy cheese, almond milk or cheese, soy-based sour cream.
Potatoes, rice, barley, pasta, noodles, macaroni, breads made without milk, saltines and whole grain crackers, cereals made without milk.
Vegetable, nut and seed oils, shortenings, margarine without butter or milk, for most people butter is well tolerated, but it depends on the individual.
Any fresh fruits and vegetables, fruit and vegetable juices, cooked or baked fruits and vegetables without milk products.
Meats, Fish, Poultry, Eggs, Etc.
Any fresh cooked plain meats, fish, poultry and eggs, peanut butter, nuts and seeds, soy cheeses, cooked dried peas and beans.
Soups, Sauces, And Seasonings
Vegetable, meat, or fish soups without milk, broth, bouillon, consommé, gravies made with water, plain herbs, and spices.
Dairy-free frozen desserts, frozen pureed fruit bars, fruit ices and sorbets, jellies, jams, preserves, gelatin desserts without dairy, honey, sugar, syrups, lactose-free pies, cakes, and other baked goods.

Dairy Alternatives To Consume While Following A Lactose-Free Diet
When talking about the lactose-free diet, sometimes people ask such questions as "What can I eat on a lactose and gluten-free diet?", or "What protein can I eat on a lactose-free diet?". As you may already know, dairy is a great source of various vital nutrients. Following a diet that completely bans all dairy products may lead to nutrient deficiencies that in turn causes a slew of health problems.
That is why, if you want to go lactose-free, you should carefully plan your meals, so that you would receive all the essential components which are present in dairy, without consuming lactose. Luckily, there are numerous dairy alternatives and foods that contain the same components, so here are some of the foods that can help you maintain a healthy nutritional balance:
Proteins are building blocks of your body. They are necessary for the proper functioning of your system and can greatly aid in weight loss, prolonging the feeling of fullness and preserving lean muscle mass (13). Although dairy is rich in protein, it is not the main source of this nutrient in a regular diet. Some of the main high-protein foods are meats, fish, eggs, beans, and legumes. Great vegetarian options include tofu, legumes, and whole grains.
Read More: 3 Day Egg Diet: Can It Up Your Protein Intake And Kick Weight Loss Up A Notch?

Calcium is essential for your bone health, muscle contraction regulation, and blood clotting. Since dairy is one of the main sources of that mineral in a regular diet, you may need to find more lactose-free sources of this micronutrient, when following this nutritional plan. Alternative calcium sources include leafy greens (kale, spinach, cabbage, broccoli, okra), soya beans, tofu, nuts, salmon, sardines, almonds, shellfish, calcium-fortified orange juice, and dried beans (3, 9).
Another essential micronutrient found in dairy is vitamin D. It promotes healthy bones, reinforces the immune system, boosts brain health, stabilizes the nervous system, helps in insulin regulation and diabetes management, and supports the proper functioning of lung and cardiovascular systems (12). You can obtain vitamin D from exposure to natural sunlight, and consumption of fatty fish, eggs, fish liver oils, and fortified products (8). 
Lactose-Free Diet Benefits
Besides the obvious reduction of unpleasant symptoms in lactose-intolerant people, there are a couple of other lactose-free diet benefits. Since the main rule of this diet is to avoid the consumption of lactose, which is found in dairy products, its benefits are the same as those of a dairy-free diet. So, without further ado, here are the main benefits of ditching dairy for your health (1):
Avoid Hormones And Steroids
Sometimes the reason why people decide to start a dairy-free diet is to avoid the steroids or hormones, which may be present in milk. A 2015 review found that even a small number of hormones and steroids in milk may cause undesirable effects on the body. The authors, however, mentioned that more research is needed (4).

A 2017 review states that vegans, who avoid consuming animal products, among which is dairy, had a lower risk of cancer (11). However, this may not be linked directly to dairy, since they also avoid fish, meat, eggs, etc.
Although there is not sufficient concrete evidence that going dairy-free will clear up your acne, some research shows that it may reduce the negative impact of dairy on the state of your skin (2).
Looking for a way to break the vicious cycle of weight loss and tone up all the jiggly parts? Watch the extra pounds fly off and your muscles firm up with the BetterMe app!

Lactose-Free Diet For Weight Loss
The concept of a lactose-free diet for weight loss gains more popularity with each day. But is this nutritional plan really that effective at helping you shed pounds? Despite some claims of lactose-free diet followers, ditching dairy does not necessarily mean that you will start losing weight. Although in some cases this nutritional plan leads to weight loss, it is not its main purpose and happens only because by eliminating dairy you cut a lot of fats and calories.
As you may already know, dairy is relatively rich in fats, and fats in turn are the richest in calories compared to other nutrients (5). However, it is not the limitation of dairy itself that leads to weight loss, but the way in which it was consumed. If you reduce the consumption of dairy products by avoiding pizza, mac and cheese, and grilled cheese sandwiches, and substitute it with healthy low-calorie nutrient-dense food, you may create a caloric deficit, which will make you lose weight.
But if you substitute dairy with fattening foods rich in empty calories, you shouldn't expect the desired result. In other words, if you want to safely lose weight with the help of a lactose-free diet, you still need to pay attention to your caloric intake and plan your meals in such a way that they will provide you with the proper amount of all vital nutrients that were otherwise consumed with dairy.

Lactose-Free Diet Plan Sample
If you are searching for how to start a lactose-free diet, then today is your lucky day. Here is a 1-day lactose-free diet menu sample for you to understand how to plan your meals:
Breakfast: 2 boiled eggs, 2 slices whole-grain bread, 1 tablespoon peanut butter, a cup of unsweetened herbal tea
Calories: 444, carbs: 32g, fats: 26.8g, protein: 25.1g
Lunch: 4 oz salmon, 1 cup brown rice, 1 cup broccoli 
Calories: 419, carbs: 47.7g, fats: 8.6g, protein: 28.5g
Snack: 10 almonds, 1 cup grapes
Calories: 131, carbs: 18.4g, fats: 6.3g, protein: 3.1g
Dinner: 4 oz grilled chicken, 1 cup sweet potato, 1 cup green beans, ½ tablespoon olive oil spread, 1 cup kale, 1 medium apple
Calories: 512, carbs: 87g, fats: 5.8g, protein: 32.7g
Total calories: 1506, carbs: 185.1g, fats: 47.5g, protein: 89.4g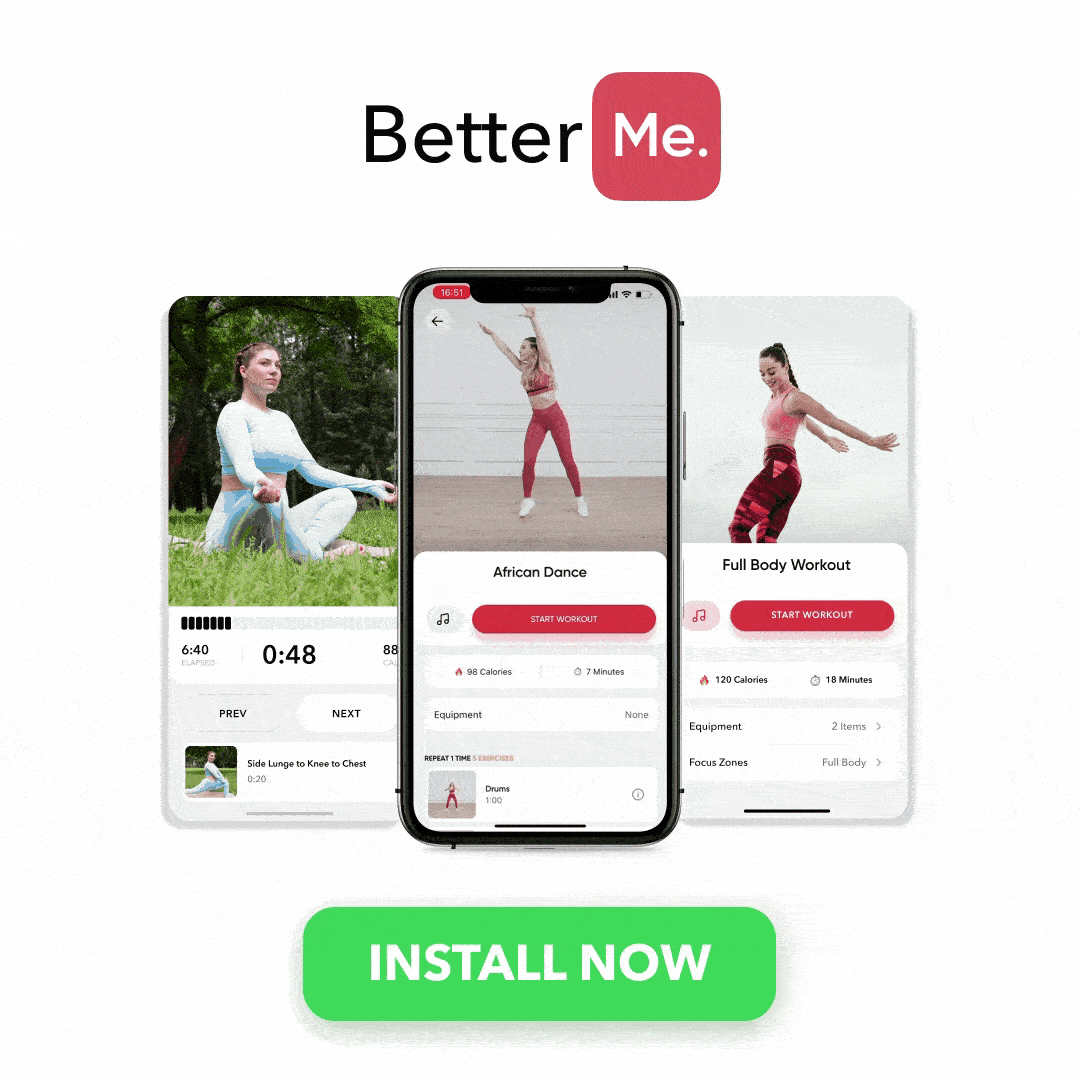 DISCLAIMER:
This article is intended for general informational purposes only and does not address individual circumstances. It is not a substitute for professional advice or help and should not be relied on to make decisions of any kind. Any action you take upon the information presented in this article is strictly at your own risk and responsibility!
SOURCES: