The Milk Diet For Weight Loss: Is It Worth A Try?
It wouldn't be surprising if you had never heard about the milk diet. This is one of those diets that are not so popular as compared to others which have inspired huge followings around the world. However, let's consider whether or not popularity is really that important in the case with the milk diet for weight loss. What about, is it helpful in shedding pounds? Let's look into this weight-loss method and identify the pros and cons of making it work for you.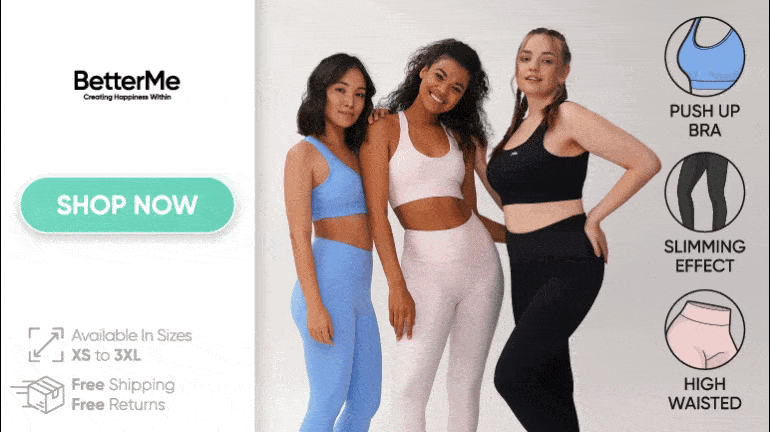 What Is The Milk Diet For Weight Loss?
As its name suggests, the milk diet involves consuming milk for weight loss purposes. As a food source, milk cannot brag about it's reputation as an effective weight-loss product because of its high calorie and fat content. Just simply including dairy to your regular meal plan will hardly help you slim down. To use the milk diet for weight loss, you would need to increase your daily dairy intake while cutting down on other foods (4). The light version of the diet involves having a glass of milk before each meal. This will help you curb your appetite and decrease your overall food intake. The extreme version of milk diet for weight loss consists of consuming only dairy products and nothing else for a certain period of time. Those who want to benefit from the diet to the fullest tend to choose its radical form, in which you have to drink about 2 liters of milk a day. However, the radical milk diet for weight loss can harm your body a lot if you have particular health problems or start dieting without proper preparation (4, 8).
How Does The Milk Diet Work For Weight Loss?
Scientific information on the milk diet for weight loss is scarce. Theoretically, milk being high in calcium, could potentially help you shed some pounds. Some experts claim that calcium ingestion burns fat in the human body, particularly in the abdominal area, which is an area notorious for being extremely difficult to get rid of. Increased levels of vitamin D and calcium in dairy have shown a positive impact on weight loss (8). In addition, milk can help you cut down on your energy intake, and at the same time be a valuable source of protein, vitamin D, casein, and other nutrients. In fact, one study has shown that casein could decrease triglyceride levels  the excess of which is known to cause severe problems with cardiovascular health (6, 8). 
However, you should not get too excited about this weight-loss method. To see a scale change, you will have to change your eating habits and meal plan drastically by substituting all of the foods in it with dairy. Experts agree that this type of diet, as well as other weight-loss methods which require you to eat only one food for a lengthy period, are unhealthy on a number of levels. Furthermore, the chances that you will fail to keep weight off is rather high (9).
Read More: Which Milk Is Best For Weight Loss: Should We Demonize This Calcium-Packed Drink?
Which Milk Is Best For Weight Loss?
Apart from substituting solid foods in your meal plan with dairy, you are restricted in the choice of milk. Ideally, you are expected to drink semi-skimmed milk, which contains 1.5-1.8% of fat, enough to be deemed low-fat (10). 100 ml of semi-skimmed milk contains about 50 kcal. As for the macros, this type of milk contains approximately 5 g of carbs, 2 g of fat, and 3.5 g of protein. Concerning calcium, which in dairy is normally high, it usually makes up 100-120 g per 100 ml of the product. 
Considering you are expected to drink about 1.8 liters of semi-skimmed milk as the primary part of your diet for weight loss, your daily milk intake should make up about 1,000 kcal.
BetterMe app will provide you with a host of fat-frying fitness routines that'll scare the extra pounds away and turn your body into a masterpiece! Get your life moving in the right direction with BetterMe!
What Do You Do If You Cannot Drink Milk?
Dairy milk is not the only option for those who have decided to start their milk diet for weight loss. Other options include almond and soy milks. Almond milk is sometimes promoted as the equivalent substitute for dairy milk, but this is wrong since these two are quite different from the nutritious perspective. On the one hand, almond milk is lower in calories than dairy milk, making it a great choice for those eager to slim down. Indeed, a cup of sugar-free almond milk contains about 39 calories, which is 50 calories less than what dairy milk has. On the other hand, traditional milk is rich in protein, whose weight-loss effect is scientifically proven.
By having a cup of almond milk every day, you would be able to burn 5 pounds of fat (1). Soy Milk diet for weight loss is also possible, considering the various benefits the drink offers. One study has demonstrated the positive impact of soymilk on the waist size reduction among overweight people. This suggests that the drink can facilitate weight loss (3). Another study has shown that soy protein, which abounds in soymilk, contributes to weight loss (5). A cup of soymilk contains 80 calories, which puts it in the range of being considered low-calorie. Likewise, soy milk is low in sugar, containing only 6 g of it. Unlike the fat in dairy milk, soy fat is not deleterious at all. Additionally, soymilk contains a number of vitamins associated with fat burning (2). Overall, if you are lactose intolerant, you can consider choosing soy milk as your dairy milk substitute. 
What Are The Drawbacks Of A Milk Diet?
Despite being promising, the milk diet for weight loss is a dangerous undertaking and its results are hard to predict. The diet is so dangerous it can harm your body a lot if you choose to follow it without adequate preparation and medical monitoring . Below are the typical disadvantages and health problems that could crop up as a result of using this diet (7):
Lactose intolerance. If you chose to stick to the milk diet for weight loss anyways and made yourself drink milk for the purpose of losing weight while struggling with lactose intolerance, the result for you would be nauseous feelings, suffering from digestion problems, diarrhea, etc.

Cardiovascular problems. Excess milk consumption could increase your LDL (bad cholesterol) level.

Acne. Milk fat could cause the appearance of blackheads on your skin. 
The Bottom Line
The milk diet is one of the rather unpopular ways to lose weight. Compared to the dieting trends that are all the rage nowadays, such as keto, intermittent fasting, and others, this type of diet is not that widespread. Its connection to weight loss is quite questionable, as very little research points it out. Theoretically, milk calcium has the potential to boost your metabolism and prompt your body to burn more fat, but only on the condition that you drink up to two liters of milk a day, concurrently excluding all other food sources from your diet. If you are one of those people who have lactose intolerance, you still can try the milk diet for weight loss. Soymilk can make suitable substitutes for dairy, although in terms of nutritional value, it can not equal what's found in milk.
In general, the milk diet is not safe as it promotes unhealthy eating habits, encouraging people to prefer only one product as opposed to a variety of others. Followers of this diet hardly have a nutritious meal a day, and this alone is detrimental for one's  health. In addition, the milk diet can potentially lead to heart problems and acne.
If you want to try the milk diet, you need to be particularly cautious and prepared. Doctor or dietitian consultation is also crucial in this case.

DISCLAIMER:
This article is intended for general informational purposes only and does not address individual circumstances. It is not a substitute for professional advice or help and should not be relied on to make decisions of any kind. A licensed physician should be consulted for diagnosis and treatment of any medical conditions. Any action you take upon the information presented in this article is strictly at your own risk and responsibility. 
SOURCES: