What Is A Balanced Diet?
A balanced diet is a nutrition plan that provides your body with all the essential nutrients it needs in order to function properly. This eating approach is geared toward improving your overall health and guarding you against disease. A healthy lifestyle that's comprised of a balanced diet coupled with regular exercise can help reduce the risk of chronic diseases like obesity, cardiovascular disease, diabetes, high blood pressure, and cancer (3, 2). According to the USDA's recommendations, the majority of your daily calorie intake should come from fresh fruits and vegetables. Whole grains and lean protein should also be included in your nutrition plan as well as low-fat dairy, nuts, and legumes (5).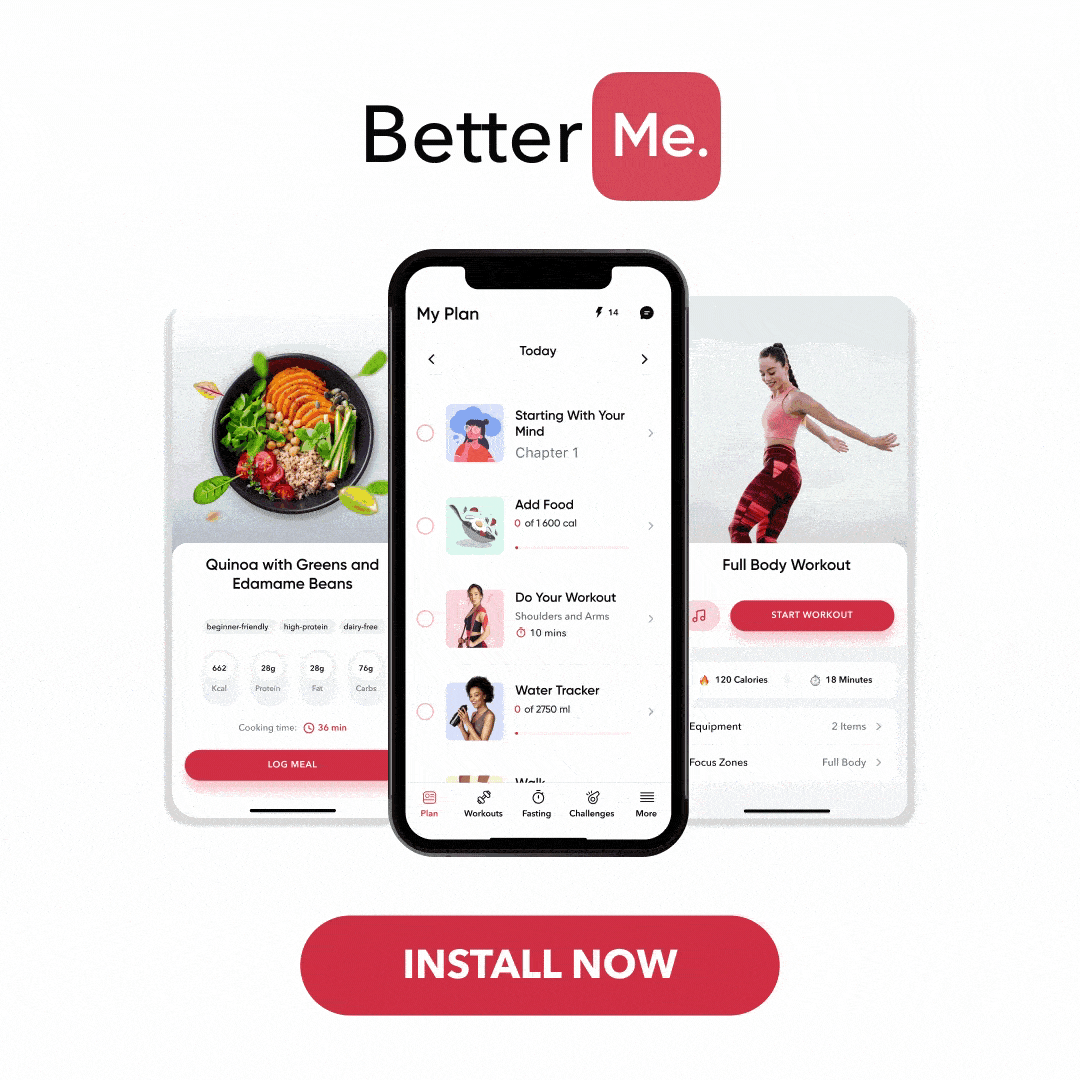 How Can A Balanced Diet Affect Your Health?
Many people think that following a healthy balanced diet is way too demanding and cumbersome, however, adhering to balanced eating approach has a whole plethora of advantages that you should pay heed to:
Decrease Harmful LDL Cholesterol And Optimize Blood Pressure
Hypertension and high cholesterol levels are among the leading causes of heart disease worldwide. Following a diet high in animal fats and salt not only promotes weight gain but also has a negative impact on your all-round well-being, as well as instigates premature aging.
Eating healthy foods can help treat acne, prevent rash-like patches of pimples from popping up on your face, reinforce your skin's barrier which will keep moisture in and irritants out, improve skin discoloration and create a natural healthy glow.
Shoot Up Your Energy Levels
Many people complain about feeling tuckered out 24/7 and grappling with chronic fatigue. One reason for low energy levels is poor nutrition. If you often feel extremely drowsy and ready to drop, regardless of how long you slept, try to follow a healthy balanced diet. It will fire up your energy levels and will make you feel better.
Read More: How To Start A Healthy Lifestyle: Simple Habits To Kick-Start A Healthier Lifestyle
Another reason to start eating well is to improve heart health. Make sure to include whole grains, veggies, fruits and reduce sugar, salt, and saturated fat intake to prevent the development of heart disease.
Help Maintain A Healthy Weight
Healthy weight is one of the most common reasons why many people decide to make a healthy choice and switch to a healthy diet. A healthy weight, in turn, means fewer health problems and a lower risk of developing diabetes and heart disease.
Reasons why BetterMe is a safe bet: a wide range of calorie-blasting workouts, finger-licking recipes, 24/7 support, challenges that'll keep you on your best game, and that just scratches the surface! Start using our app and watch the magic happen.
How To Eat A Balanced Diet?
Following proper nutrition will aid in weight loss and skin improvement and will get you one step closer to achieving a well-adjusted life. Here are some basic principles of healthy nutrition that everyone should know.
Avoid Fast Food And Sweets
Give a wide berth to fast food and try not to indulge your sweet tooth too much. Instead of this, load your plate with plants, vegetables, fruit, nuts, seeds, and legumes. In other words, stick to food that packs a nutritional punch!
Eat as many seasonal foods as possible – they are loaded with nutrients. Vegetables and fruits grown in greenhouses or brought from far away lose their benefits due to processing by chemicals and long-term storage. Moreover, they become accumulators of nitrates and other harmful chemical compounds.
Curb The Use Of Refined Foods
Curb the use of refined foods: sugar, vegetable oil, white wheat flour, refined white rice. They do not have fiber – a nutrient that's crucial for proper digestive function. It is much better to consume whole grains instead of white bread and replace refined sugar with raw or even honey.
Keep your fluid intake up. Remember tea, coffee, and juices do not replace water. The body needs to receive at least 30–35 ml of fluid per 1 kg of weight per day. So, a 150 lb man would require around 2-2.5 liters (67-83 oz) of fluid per day. Sweet soda is off-limits, it contains too much sugar.
Do not forget about protein foods. It gives a feeling of satiety for a long time and is also a source of essential amino acids. Proteins are necessary for the body to build muscle tissue, replace obsolete cells. Protein-rich foods include various types of meat, fish, squid, shrimp, nuts, mushrooms, some legumes, eggs, and cottage cheese.
Eat a variety of different foods, so that you will get all the nutrients that are important for your overall health.
Eat 3 main meals throughout the day and have healthy snacks if you are still hungry.
BetterMe app will provide you with a host of fat-frying fitness routines that'll scare the extra pounds away and turn your body into a masterpiece! Get your life moving in the right direction with BetterMe!
What Does A Balanced Diet Look Like?
  Be sure to incorporate these healthy foods into your diet every day: 
Whole grains are rich in slow carbs, this will boost your energy levels
Fresh vegetables like cabbage and carrots provide your body with dietary fiber
Legumes are a rich in vegetable protein
Nuts (walnuts and almonds) have a beneficial effect on the whole body and are a source of polyunsaturated fatty acids omega-6 and om

ega-3, trace elements

Dairy products: natural yogurts (without added sugar), kefir, low-fat cottage cheese provide calcium and improve the digestive tract
Sea fish contain protein and essential omega-3 fatty acids
Fruits and berries are a storehouse of vitamins – they can help improve your skin, and protect the body from inflammation and disease
Lean meat like chicken breast, lean cuts of pork and beef are a great source of protein

Healthy fo

ods should not contain preservatives, artificial colors, palm oil.
If you wish to hit a certain weight loss target, it's essential to eliminate added sugar from your diet.
What To Drink?
Pure water

Green tea

Smoothies

Natural freshly squeezed juices, preferably vegetable
Foods To Avoid
Sweet carbonated drinks

Deep-fried foods

Burgers, hot dogs

Mayonnaise and similar sauces

Sausages and semi-finished meat products

Flour and sweet

Packaged juices
How To Achieve A Balanced Diet?
It's not that easy to get rid of all bad habits or completely get out of your comfort zone in one day. But what if you give yourself a week or so to get used to new rules? Remember changing any kind of habit is work, make big changes with little steps. Here are some useful tips that will help you make healthy changes in your eating habit:
By tracking what you eat and drink you will be able to evaluate your diet and break bad eating habits.
This is the most important meal of the day – a body exhausted during the night needs calories, breakfast helps the body to wake up. It can amp up your energy levels, and provide fuel for your brain so that you can focus and be productive. Breakfast should be comprised of complex carbohydrates, fiber, protein, and healthy fats. The best breakfast foods are vegetables, whole-grain cereals, lean meats, and eggs.
Add Two Useful Products To Your Menu And Remove Two Harmful Ones
This is the same principle of small steps. Once you get used to these new products, add two more (removing as many harmful ones). Even if you do not come to a completely natural diet, you will become much healthier.
Eat nuts, fruits, and vegetables as a snack instead of french fries, chocolate bars, sweets, etc.
Always Carry A Bottle Of Water With You Everywhere
Water helps to cleanse the body of toxins and transfers nutrients to cells. Take the habit of putting a bottle of water in your bag in the morning, no matter where you are going.
When going to the supermarket, be sure to make a list of products. People tend to put more food in the basket than needed. Do not go to the supermarket on an empty stomach, this habit will keep you from buying junk food.
Do Not Eat 3-4 Hours Before Bedtime
This habit will make your body start storing most of the fat in the food you ate.
What Does A Sample Menu Look Like?
A balanced diet plan will help you develop a habit of eating right. Take into account your lifestyle when creating a meal plan for a week or month. Here is a sample balanced diet menu that might be helpful for you.

Monday
Breakfast: rice 1 cup, butter 1 tbsp, one banana or one apple, black coffee.
Snack: gray bread, boiled egg, tomato.
Lunch: steamed mackerel 1.5 cup, cabbage salad with peas and sunflower oil 6.5 oz.
Snack: low-fat cottage cheese 1 cup with a spoon of 10% sour cream, green apple, 1 cup of tea.
Dinner: boiled vegetable 8 oz, baked piece of beef 5 oz.
Tuesday
Breakfast: a slice of whole-grain bread, creamy cottage cheese, and cucumber, grapes 3.5 oz, coffee or tea with honey.
Snack: cottage cheese 1/4 cup with a teaspoon of honey.
Lunch: meat broth 1 cup, fresh salad with cabbage, cucumber, and tomato seasoned with lemon juice.
Snack: red apple and one kiwi, green or herbal tea.
Dinner: lean beef 7 oz, two fresh cucumbers.
Wednesday
Breakfast: boiled oatmeal without milk 7.5 oz, a spoonful of honey, avocado and unsweetened coffee.
Snack: walnuts 2 oz, green apple, tea, lemon.
Lunch: brown rice 3/4 cup, stewed vegetables 1 cup.
Snack: casserole from cottage cheese, semolina, banana 5 oz, herbal tea.
Dinner: peeled seafood 1 cup, two cucumbers, and one tomato.
Thursday
Breakfast: oatmeal in milk 7 oz, fresh raspberries, blackberries, blueberries or strawberries 1/2 cup.
Snack: fat-free unsweetened yogurt 1/2 cup, a teaspoon of honey and black coffee.
Lunch: baked low-fat fish 1 cup, sauerkraut 7/8 cup.
Snack: salad with tomatoes and cucumbers, seasoned with low-fat sour cream 3/4 cup.
Dinner: baked chicken 2 cups without skin, sprinkled with 6 tbsp of parmesan, two cucumbers.
Friday
Breakfast: mashed potatoes 2/3 cup, butter 2 tbsp, one boiled egg, one cucumber.
Snack: green tea and two kiwis.
Lunch: mushroom soup with pearl barley 1 1/2 cup, a slice of bread or crackers and 1 tbsp of cheese.
Snack: homemade casserole of cottage cheese, raisins, and yogurt 3/5 cup.
Dinner: 1 cup of baked hake and 1 cup seaweed.
Saturday
Morning meal: whipped omelet from two eggs and 2/3 cup of milk, freshly brewed black coffee.
Snack: grapefruit or pomelo.
Lunch: baked potatoes 1 cup with mushrooms 1 cup, baked chicken 1/2 cup.
Snack: kefir or low-fat yogurt 1 cup, one green apple.
Dinner: low-fat cottage cheese 2/3 cup without added sugar, two apples baked in the oven.
Sunday
Morning meal: millet porridge 2 cups with butter 2 tbsp, a glass of black tea without sugar.
Snack: kiwi and banana.
Lunch: steamed vegetable casserole 9 oz, boiled chicken fillet 3/4 cup.
Snack: boiled shrimps 2/3 cup, carrot or tomato juice 1 cup.
Dinner: steamed fish cake 3/4 cup, boiled white rice 1/2 cup, one tomato.
Read More: Breakfast Smoothies For Weight Loss- Healthy Sipping For Fat Loss
Does It Aid In Weight Loss?
One of the main reasons why people pack on extra pounds and end even up obese is a poor nutrition plan (4). A balanced diet can promote weight loss as it excludes excessive refined carbohydrates and processed foods, as well as adequate protein intake to pre-empt binge eating. However, people who want to achieve their weight loss goals need to transform their eating habits, stick to a healthy well-balanced diet and do regular workouts. Although a healthy nutrition plan can help maintain a healthy weight, studies show that weight-loss strategies must be individualized (1). The thing is that the weight loss results may vary from person-to person depending on sex, age, and genetics. Moreover, research suggests that behavioral, psychological, and social factors are probably more important for weight loss than the proportions of nutrients in a diet.
Consider choosing a well-thought workout plan to contribute to your weight loss process. The options range from long walks to high-intensity exercising. Below you will find an example of a 20 Minute Full Body Workout at Home you might decide to follow daily.
Can Vegetarians Have A Balanced Diet?
A vegetarian nutrition plan can be healthy. Moreover, it can help reduce the risk of such health conditions like heart disease, type 2 diabetes, cancer. However, you should be extra careful when following a vegetarian meal plan this eating pattern eliminates certain foods. A balanced vegetarian diet should include a variety of fruits, veggies, nuts and seeds, whole grains, legumes, and soy products in your routine to get enough nutrients. Apart from this, vegetarians sometimes need to supplement their diet to get enough protein, iron, calcium, vitamin D, vitamin B12, and omega–3 fatty acids.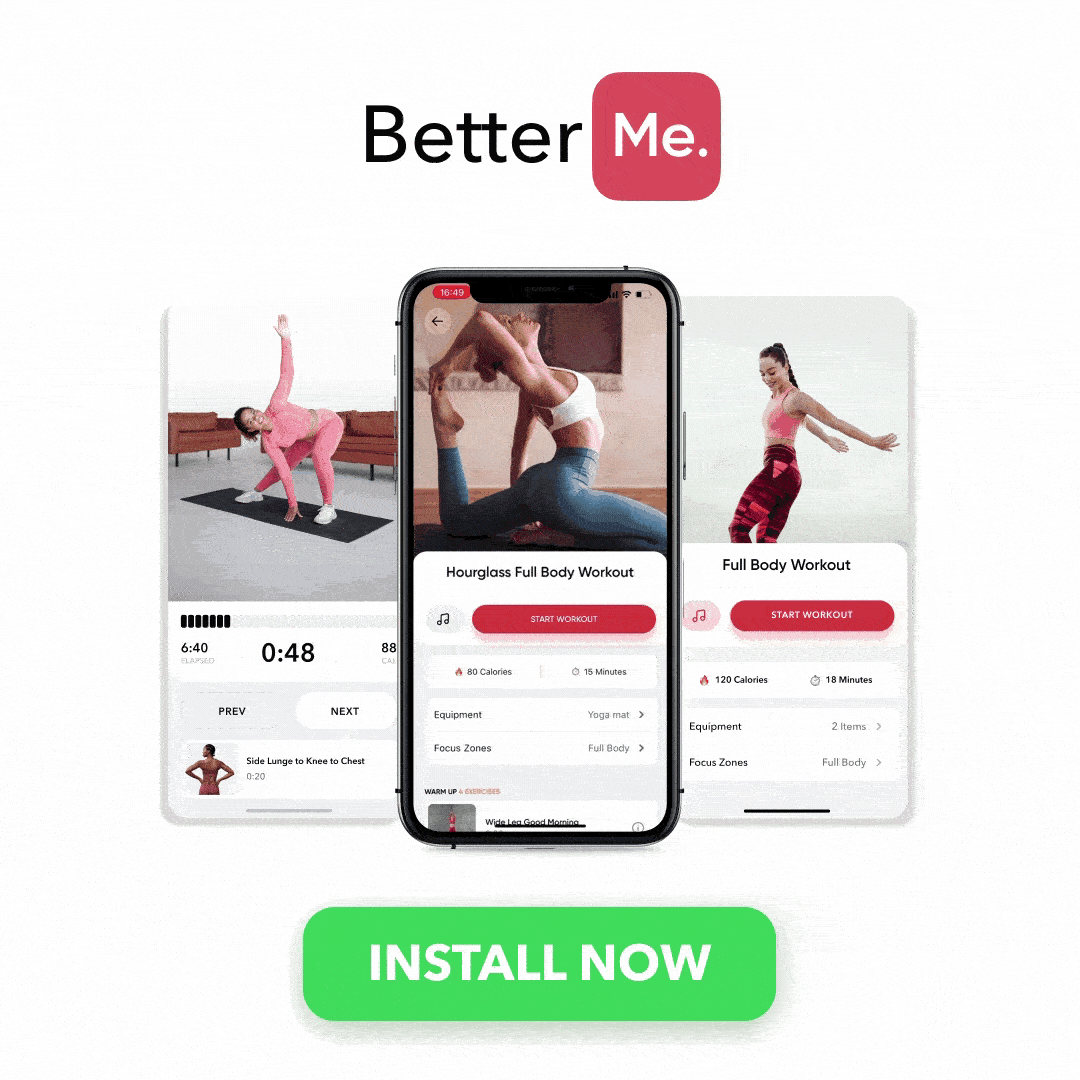 DISCLAIMER:
This article is intended for general informational purposes only and does not address individual circumstances. It is not a substitute for professional advice or help and should not be relied on to make decisions of any kind. A licensed physician should be consulted for diagnosis and treatment of any medical conditions. Any action you take upon the information presented in this article is strictly at your own risk and responsibility!
SOURCES: