Ah, the allure of pulled pork. This slow-cooked, shredded meat is practically synonymous with comfort food. It's perfect for a lazy Sunday dinner or feeding a large crowd at a summer barbecue. But if you're watching your waistline, traditional pulled pork can be a diet disaster. A single serving can pack in over 600 calories and 40 grams of fat. Fortunately, there are a few simple swaps you can make to turn this comfort food into a healthy weeknight meal. Our lightened-up pulled pork recipe uses lean pork tenderloin instead of the fattier shoulder cuts typically used for pulled pork. It's also cooked in the crockpot rather than on the grill or smoker, so it's easy and mostly hands off. And to keep things extra healthy, we've paired our pulled pork with four delicious, nutrient-rich sides. From a refreshing broccoli salad to roasted sweet potatoes, these dishes will make your pulled pork dinner complete.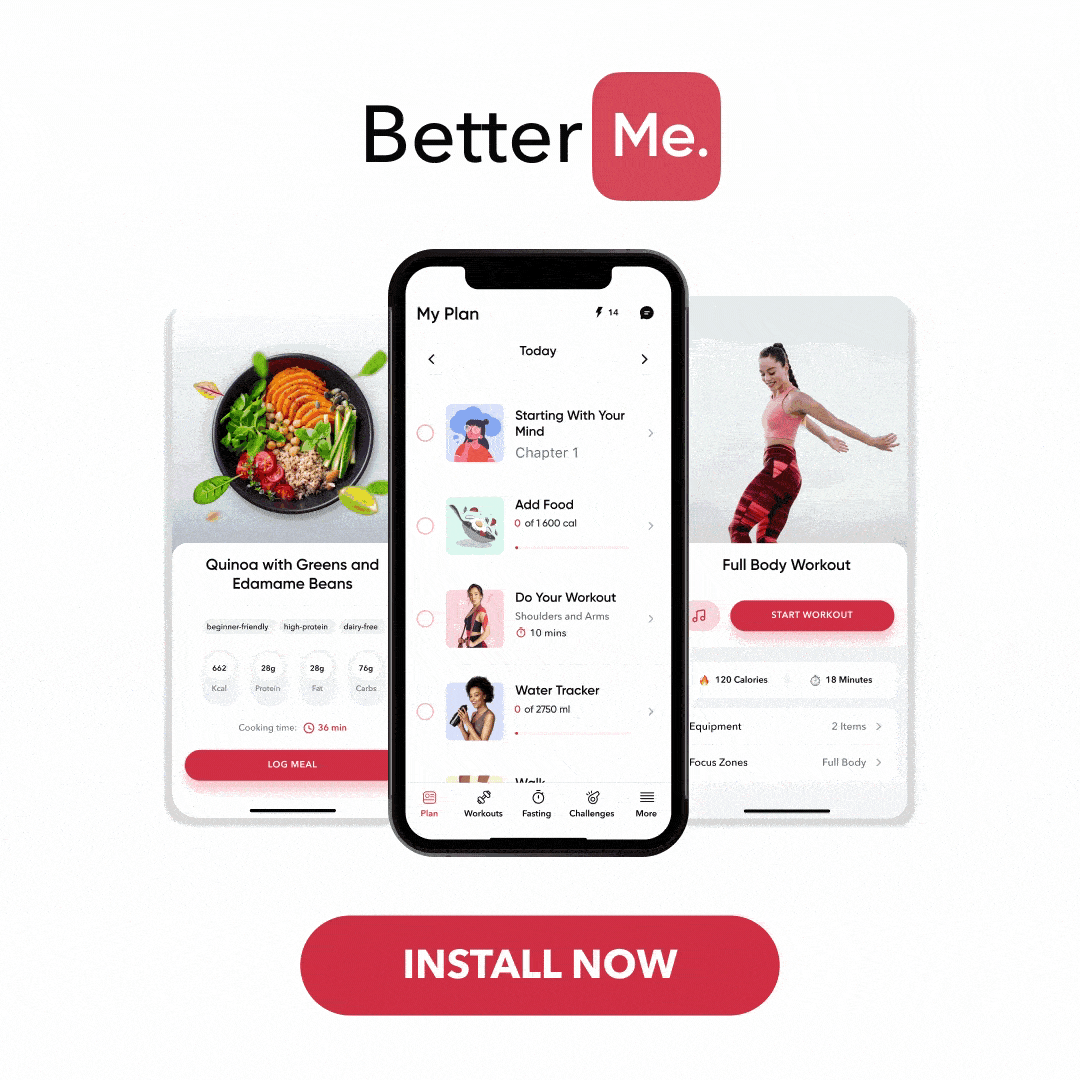 Here's what you need to know to make this Paleo, gluten-free, sugar-free, dairy-free and delicious pulled pork recipe:
Healthy Pulled Pork Recipe (2)
This pulled pork crock pot recipe has the advantage of being both healthy and delicious. It is a great option for weeknight dinners—low in fat, loaded with protein, and you can set it and forget it!
Ingredients:
2.5 lbs pork tenderloin (approximately 2 medium pork tenderloins)

¼ cup extra virgin olive oil

1 tablespoon paprika

½ tablespoon garlic powder

½ teaspoon pepper

½ teaspoon onion powder

½ teaspoon cinnamon

¼ teaspoon ground ginger

1 cups chicken stock

½ cup Barbecue Sauce of Choice (read label carefully to find one that has little to no added sugar and other additives you may be avoiding)
Instructions:
Use a sharp knife to trim the silver skin off of the pork tenderloins. Cut the pork into 1-inch cubes and place in a large bowl.

In a small bowl, whisk together the olive oil, paprika, garlic powder, pepper, onion powder, cinnamon and ginger. Pour this mixture over the pork cubes and use your hands to coat the pork evenly. Marinate this mixture overnight in a ziploc bag. 

The next day, place the marinated pork in a crock pot and pour in the chicken stock and barbecue sauce. Stir to combine. Set the crock pot to low and cook for 6-8 hours, or until the pork is cooked through and shreds easily with a fork.

Once the pork is cooked, use two forks to shred the meat. Serve immediately with your choice of sides (see below for suggestions). Enjoy!
Is Pulled Pork Healthy?
Traditionally, pulled pork calls for fattier cuts of meat like pork butt and pork shoulder. 
The reason why these cuts are used is because when slow cooked, the fat renders out and bastes the meat, keeping it moist and flavorful. However, this also means that pulled pork can be quite high in calories and saturated fat.
Read More: Healthy Mediterranean Eggplant Salad Recipe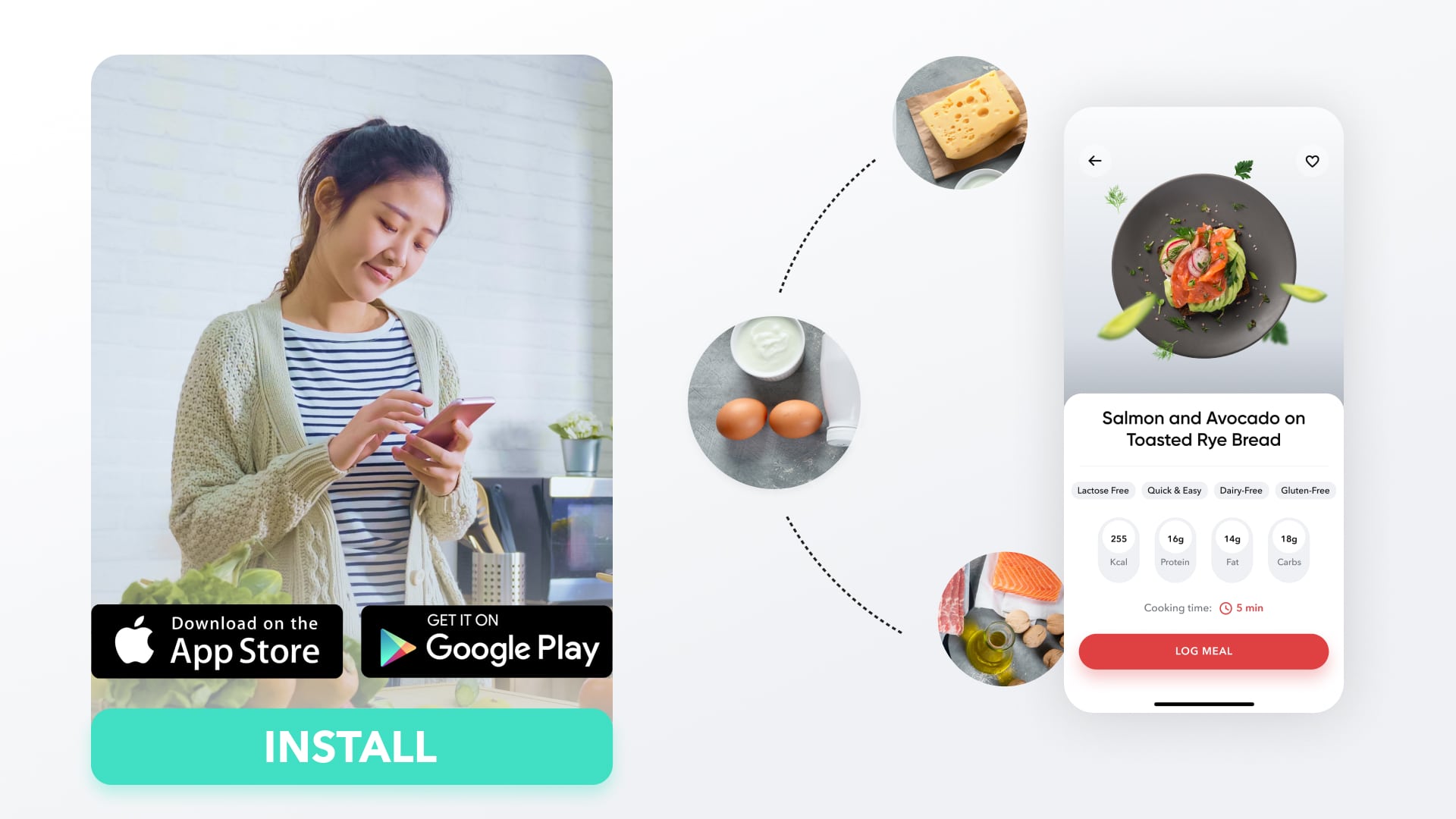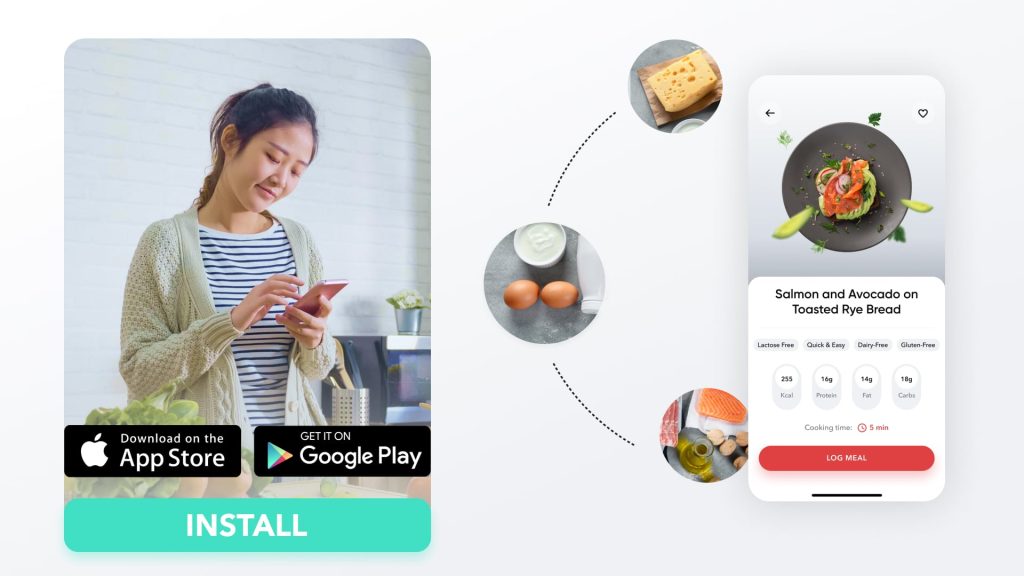 What Is The Leanest Pork For Pulled Pork?
Opt for leaner cuts of pork like pork loin or tenderloin. These cuts are much leaner, but they can dry out easily if not cooked properly. 
To avoid this, be sure to cook them low and slow so they stay moist and flavorful. You can also add a bit of liquid (like chicken broth) to help keep them moist. 
How Do You Make Pulled Pork Less Fatty?
There are a few things you can do to make your pulled pork less fatty: 
Choose leaner cuts of pork like pork loin or tenderloin.

Trim any visible fat off the meat before cooking. 

Cook the pork low and slow so the fat has time to render out.  

Drain the fat off after cooking. 

Avoid adding oil or other fats when cooking. 
Is Pulled Pork Healthy?
Yes, pulled pork can generally be considered to be a healthy dish. It is a good source of protein and often contains other nutrients such as iron and potassium. Additionally, it can be made with leaner cuts of pork, which further increases its health value by reducing the saturated fat content. 
Below are some tips on how to make a healthy pulled pork dish:
Choose leaner cuts of pork, such as the loin or tenderloin. 

Trim off any excess fat before cooking. 

Use cooking methods that don't add extra fat, such as grilling, baking, or slow cooking. 

Serve pulled pork with fresh vegetables or a salad. 

Avoid adding high-fat toppings, such as mayonnaise or cheese. 

Use moderation when eating pulled pork, as it is still a high-fat food. Try to limit your portion size to 3-4 ounces per serving. 

If you are looking for a low-fat alternative to pulled pork, consider similar dishes made with chicken or turkey.
Is Pulled Pork Lean Meat?
No, pulled pork is not considered lean meat when made with the traditional fattier cuts of pork. Lean meat is defined as having less than 10 grams of fat per 100 grams of meat (6). 
Pulled pork can have up to 30 grams of fat per 100 grams depending on the meat used to prepare it. This makes it a higher fat content than many other types of meats. Therefore, it is usually not considered to be a lean meat. 
However, when made with lean cuts of pork like tenderloin, it can be considered lean meat.
If you wish to free yourself from all the extra pounds that have been weighting you down for way too long, start using the BetterMe app and overhaul your entire life!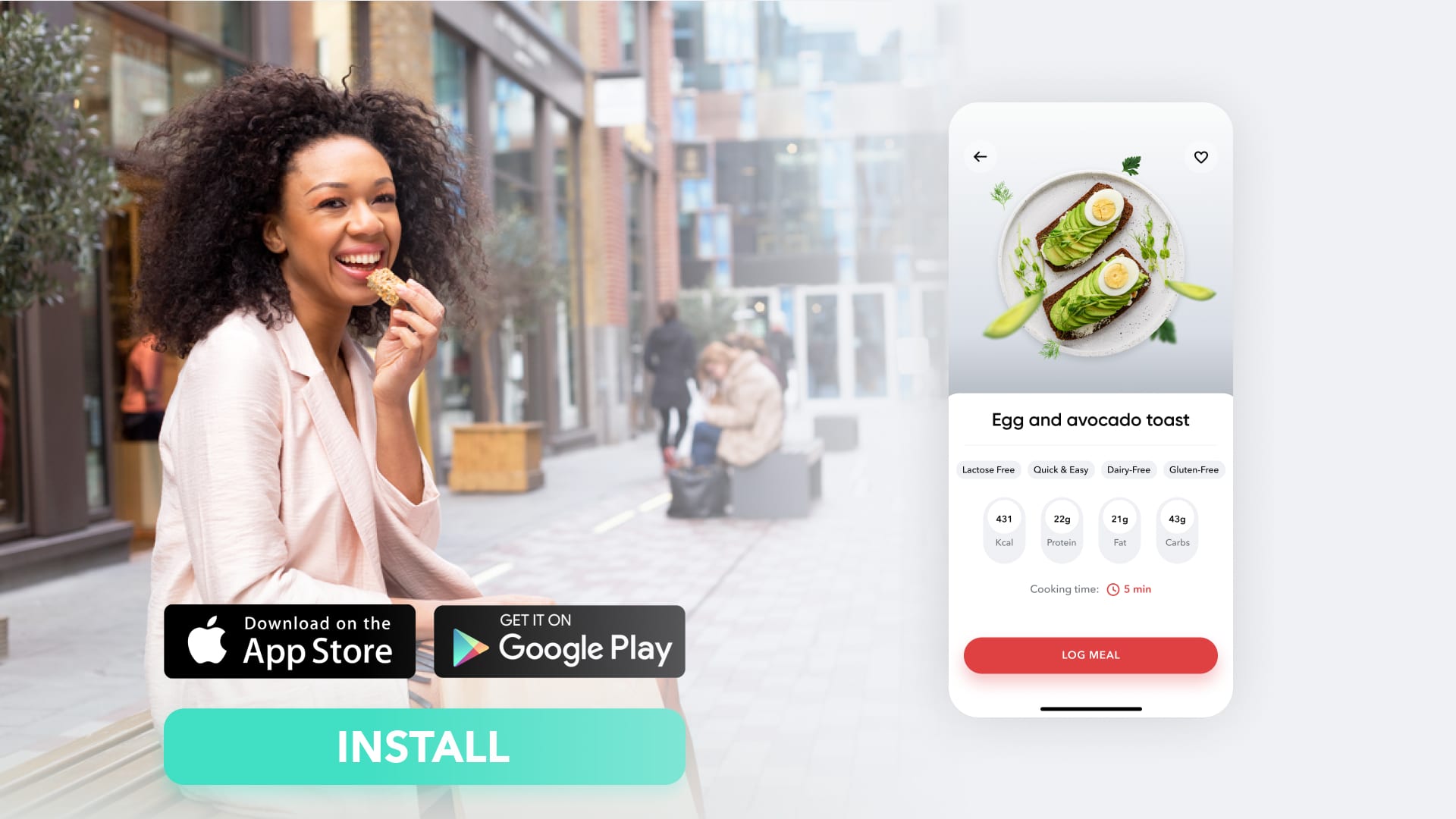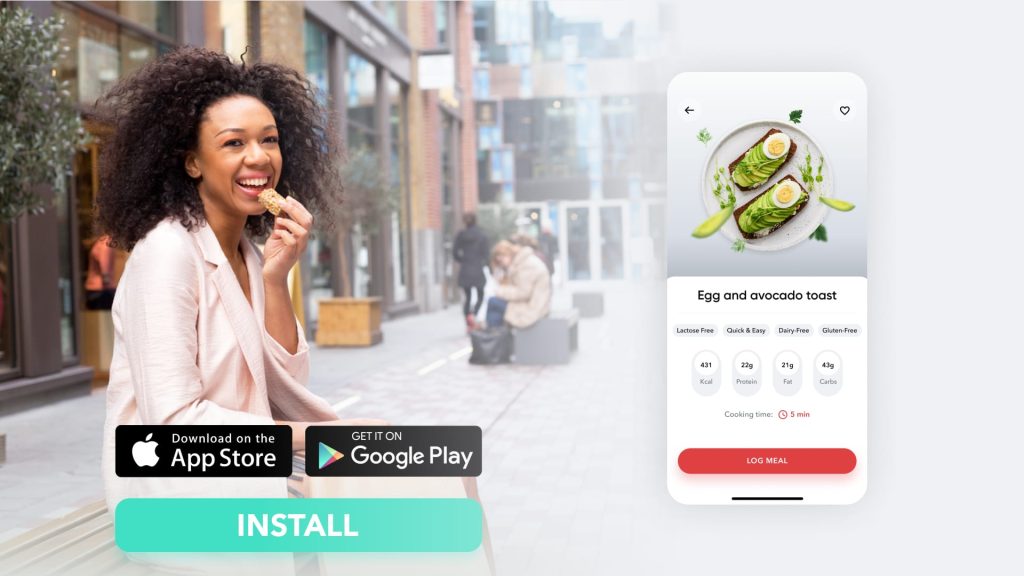 Healthy Sides For Pulled Pork
Once your healthy pulled pork is cooked, it's time to think about what sides to serve with it. Here are six delicious and nutritious side dishes that will pair perfectly with your pulled pork:
1. Roasted Sweet Potatoes (3)
Sweet potatoes are a great source of fiber, vitamins, and minerals, making them a perfect healthy side to accompany your pulled pork. Roasting them not only brings out their natural sweetness, but also gives them a lovely soft texture.
Ingredients:
2 lbs sweet potatoes cut in 1/2 inch square cubes

3 tablespoons olive oil

1 teaspoon salt

1 teaspoon pepper

2 teaspoons garlic powder

1 tablespoon thyme leaves
Instructions:
Preheat the oven to 400 degrees F. If using an air fryer, preheat it to 375 degrees F.

In a large bowl, toss the sweet potato cubes with the olive oil, salt, pepper, garlic powder, and thyme leaves. Use only 1/2 the amount of oil if using an air fryer. 

Spread the sweet potatoes out on a baking sheet in a single layer.

Roast for 20-25 minutes, stirring once or twice during cooking, until the sweet potatoes are soft and lightly browned.
Serve alongside your pulled pork.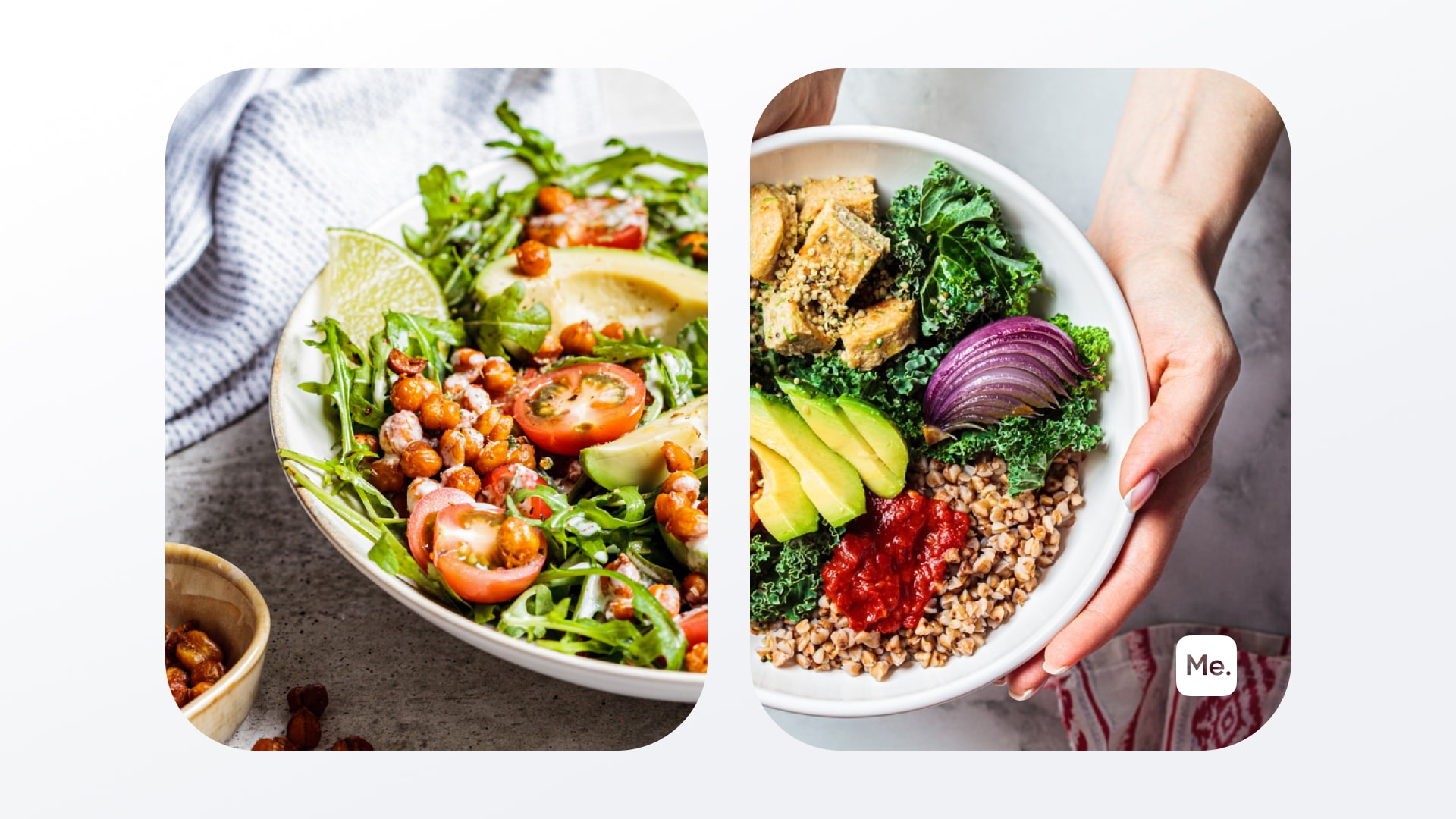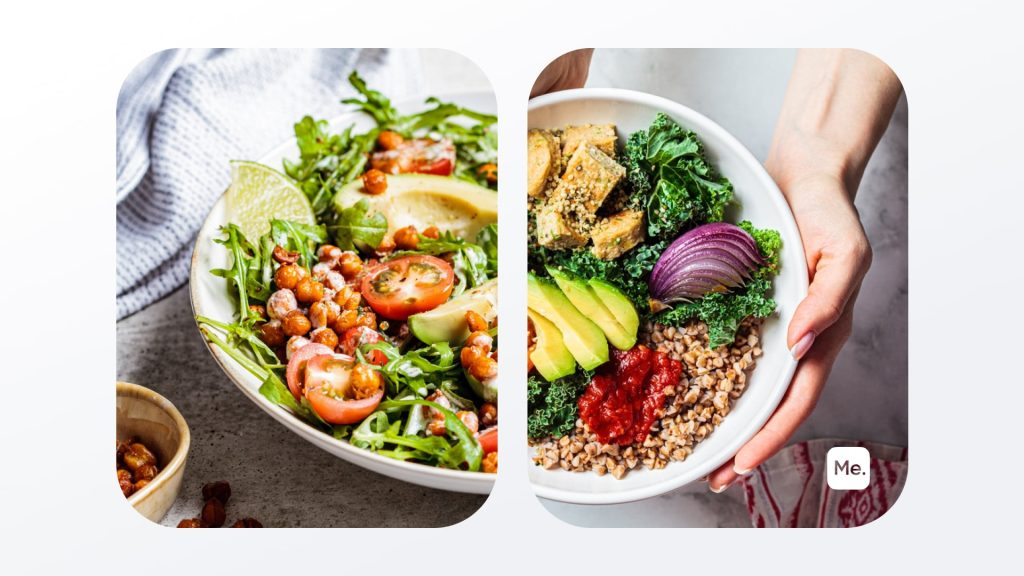 2. Roasted Brussels Sprouts (5)
Brussels sprouts are another great option for a healthy side dish. Roasting them brings out their flavor and makes them much more palatable than when they're raw. Plus, they're loaded with fiber and vitamins and minerals, including potassium and vitamin C.
Ingredients:
1 ½ pounds Brussels sprouts trimmed and halved

4 cloves garlic very roughly chopped (leave the pieces a bit chunky)

1 ½ tablespoons extra-virgin olive oil

½ teaspoon kosher salt

¼ teaspoon black pepper

2 tablespoons freshly ground or grated Parmesan

Optional: lemon, balsamic vinegar, herbs, red pepper flakes.
Instructions:
Preheat the oven to 400 degrees F.

In a large bowl, combine the Brussels sprouts, garlic, olive oil, salt and pepper. 

Toss to coat evenly then spread out on a baking sheet in a single layer. 

Roast for 20-25 minutes stirring once or twice during cooking, until the Brussels sprouts are tender and browned in spots.

Remove from the oven and sprinkle with Parmesan cheese. 

Serve immediately with lemon wedges, balsamic vinegar, and/or additional herbs or red pepper flakes if desired.
Read More: Is Orange Chicken Healthy? The Truth About This Fan Favorite TakeOut
3. Broccoli Salad (1)
Pump up the nutrition of your pulled pork meal by serving a broccoli salad on the side. Broccoli is an excellent source of vitamins A, C, and K, as well as fiber and folate. And when it's paired with this flavorful pulled pork, you'll definitely be getting your fill of healthy goodness.
Ingredients:
1 pound broccoli crowns

3 tablespoons extra-virgin olive oil

3 tablespoons mayo

1½ tablespoons apple cider vinegar

2 teaspoons Dijon mustard

1 teaspoon maple syrup or honey

1 garlic clove, minced

¼ teaspoon sea salt, more to taste

⅓ cup diced red onions

⅓ cup dried cranberries

Smoky tamari almonds

½ cup almonds

½ cup pepitas

1 tablespoon tamari

½ teaspoon maple syrup

¼ teaspoon smoked paprika, more to taste
Instructions:
Prepare the smoky tamari almonds:

Preheat the oven to 325 degrees F (163 degrees C). Line a baking sheet with parchment paper.

Toss the almonds with the tamari, maple syrup, smoked paprika, and a pinch of salt. 

Spread out on the prepared baking sheet and roast for 10-15 minutes until fragrant and slightly browned. Remove from the oven and let cool.
Prepare the broccoli salad
In a large pot of boiling water, blanch the broccoli for 2 minutes then remove and place in an ice bath to stop the cooking process. 

Once cooled, chop into bite-sized pieces and set aside. 

In a small bowl, whisk together the olive oil, mayo, apple cider vinegar, Dijon mustard, maple syrup or honey, garlic and salt. 

In a large bowl, combine the broccoli, red onions, cranberries and smoky tamari almonds. 

Pour the dressing over the salad and toss to coat evenly. 

Serve immediately or store in the fridge.
Yanking yourself back in shape has never been so easy with our game-changing fitness app! Start transforming your life with BetterMe!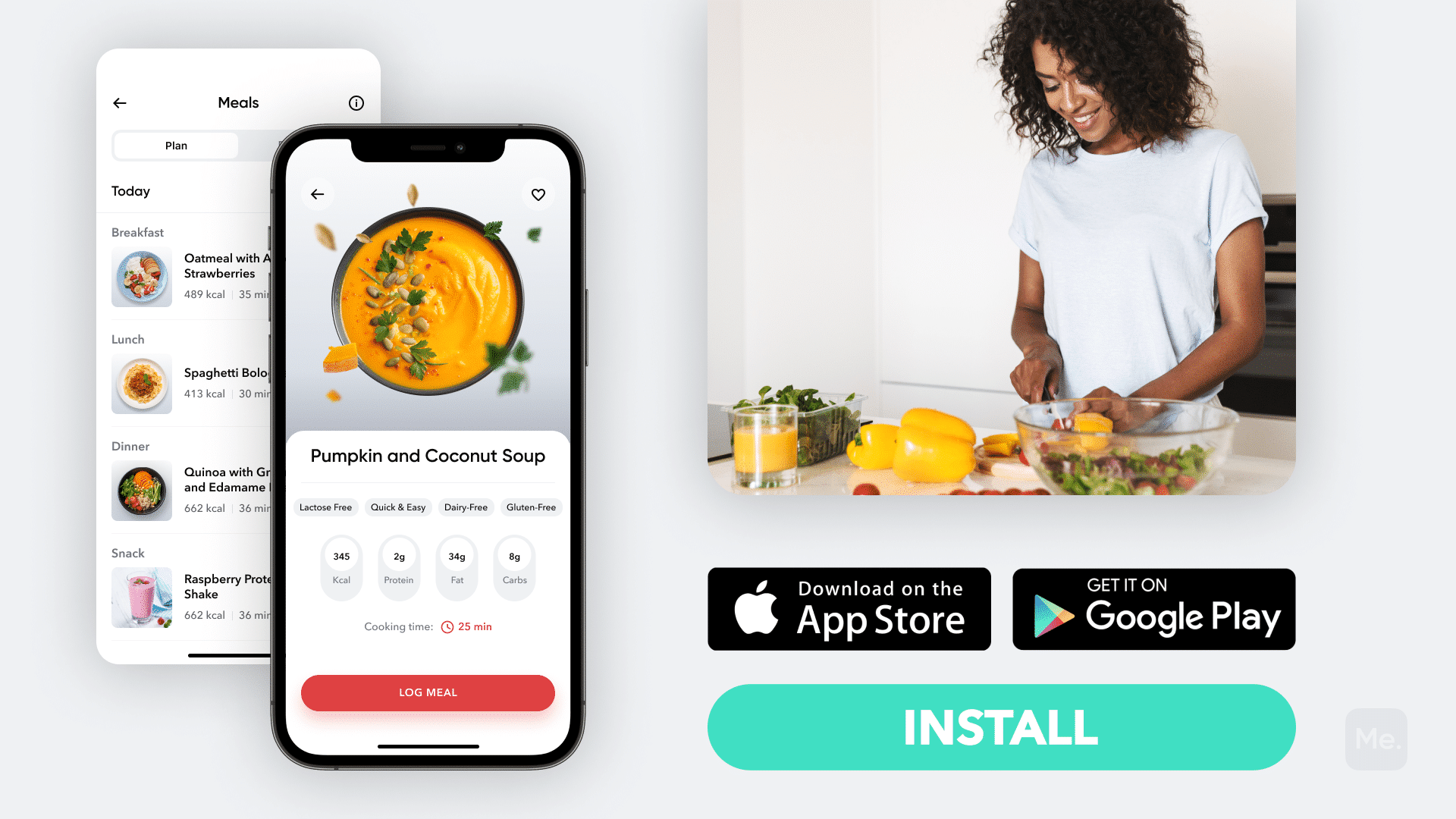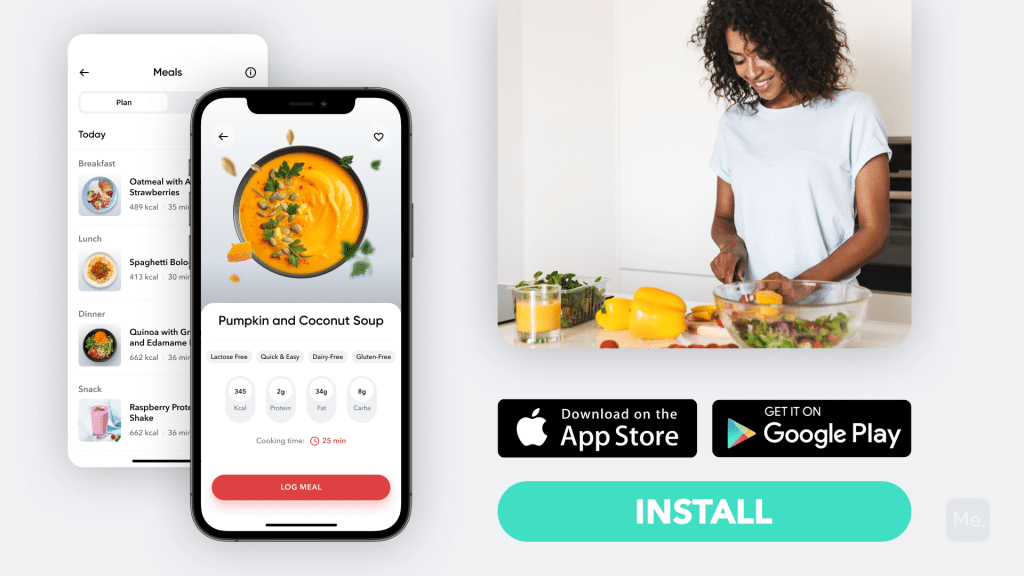 4. Quinoa Pilaf (4)
Add some whole grains to your meal with a quinoa pilaf. Quinoa is a great source of complete protein and fiber, and it has a nutty flavor that pairs perfectly with the pork. This dish packs a veggie punch and has an earthy flavor thanks to the Shiitake mushrooms. 
Ingredients:
1 cup quinoa, pre-rinsed or rinsed

1⅔ cups low sodium chicken broth (best quality such as Swanson), or vegetable broth

3 tablespoons extra virgin olive oil, divided

1 small yellow onion, finely chopped

2 small carrots, peeled and diced

¾ teaspoon dried thyme

4 ounces shiitake mushrooms, stemmed and thinly sliced

2 cloves garlic, minced

Salt and ground black pepper

⅓ cup chopped pecans, toasted if desired

¼ cup chopped fresh parsley
Instructions:
In a medium saucepan, bring the chicken broth to a boil over high heat. Add the quinoa, reduce the heat to low, cover and simmer for 15 minutes until all of the liquid has been absorbed. Remove from heat and let sit, covered, for 5 minutes then fluff with a fork.

Meanwhile, in a large skillet, heat 2 tablespoons of olive oil over medium heat until hot. Add the onion, carrots, thyme, mushrooms, garlic, salt and pepper. Cook for 6-8 minutes stirring occasionally, until the vegetables are tender.

Stir in the cooked quinoa and pecans then drizzle with the remaining tablespoon of olive oil. 

Toss to combine then taste and adjust seasonings as necessary. 

Stir in the parsley then transfer to a serving dish. Serve immediately.
The Bottom Line
Despite how fatty and unhealthy it may seem, pork can actually be a part of a healthy diet. Just be sure to choose leaner cuts, trim any visible fat, and cook it in a healthy way. 
And when you're looking for side dishes to serve with your pork, focus on whole grains, vegetables, and fruits. These healthy options will help round out your meal and make it a little bit lighter.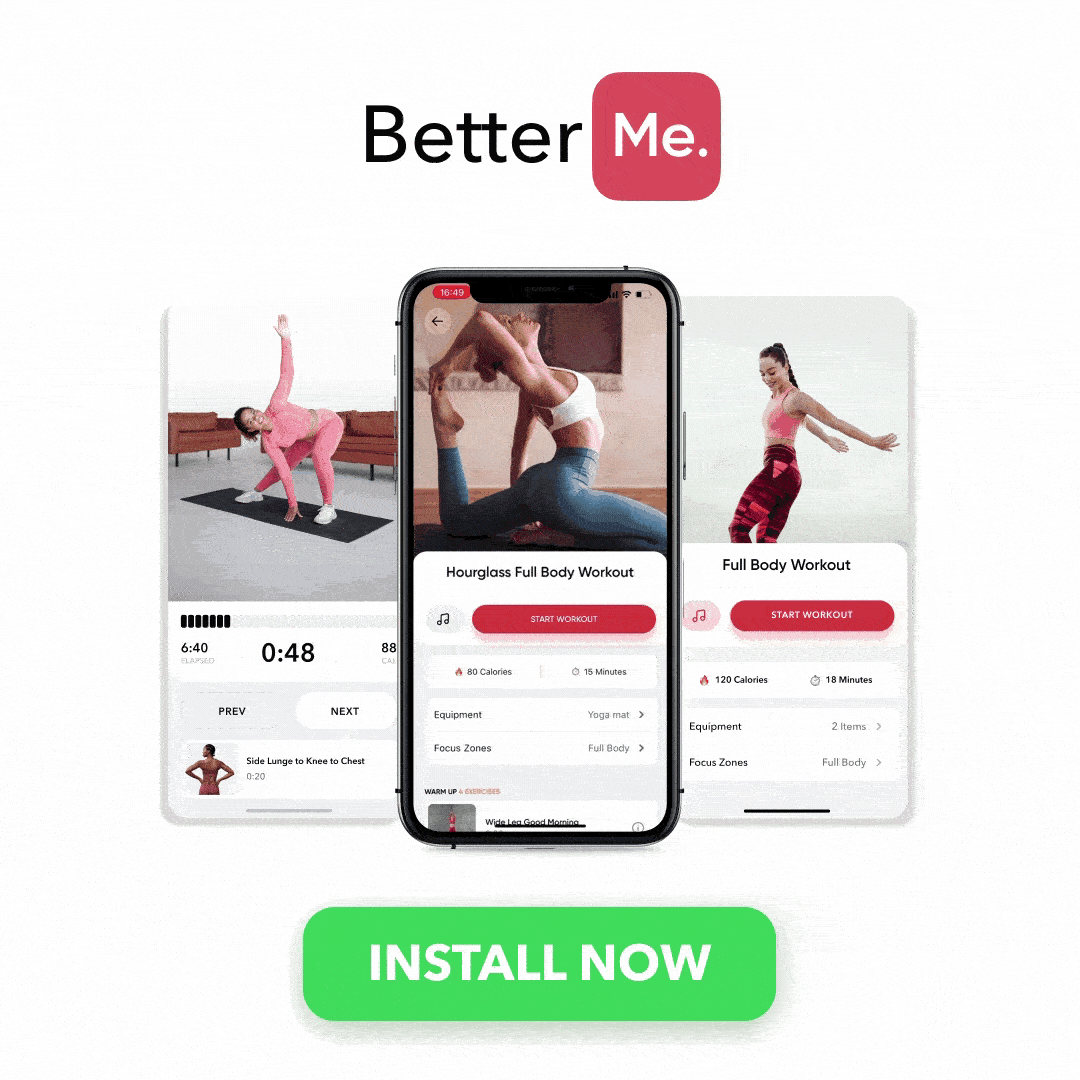 DISCLAIMER:
This article is intended for general informational purposes only and does not address individual circumstances. It is not a substitute for professional advice or help and should not be relied on to make decisions of any kind. Any action you take upon the information presented in this article is strictly at your own risk and responsibility!