Ah! The joys of ramen. Whether you're in college and just trying to survive on a limited budget or a culinary pro looking for delicious comfort food, ramen is the answer. With its roots in traditional Japanese cuisine, ramen has become a popular choice in many countries worldwide. It's easy to make and even easier to customize with your favorite toppings. And, while it's often seen as unhealthy fast food, it doesn't have to be that way! There are loads of ways to make ramen healthier and tastier at home. Think colorful, nutritious veggies, loads of flavor without the added sodium, and of course, fresh noodles. If you're looking for some delicious homemade ramen recipes to try, here are 10 of our favorites!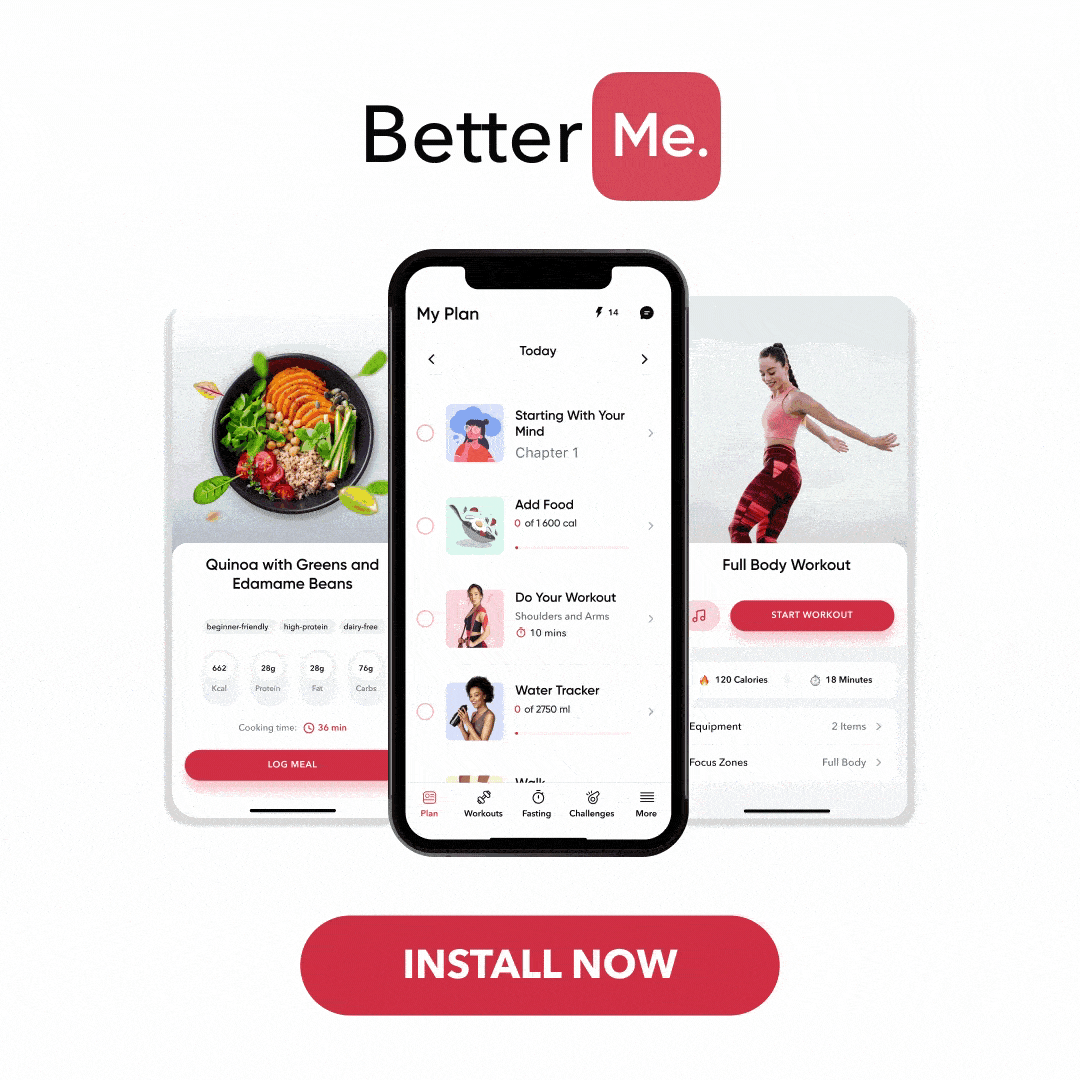 Is Homemade Ramen Healthy?
Yes! Homemade ramen is much healthier than store-bought and restaurant ramen. That's because:
1. You Decide What Goes In Your Bowl
Ramen has evolved over the years and you can now find it with a variety of different toppings. When making your ramen at home, you have complete control over what goes into your bowl. 
Opt for healthier ingredients, such as lean proteins, fresh vegetables, and low-sodium broths (2). This is your chance to get a dose of colorful-nutrient-packed veggies without sacrificing flavor.
And we all know what a plant-based diet can potentially do for our physical and mental health (hello, heart health, weight loss, energy and improved mood!) (5).
2. You'll Consume Much Less Sodium
Store-bought and restaurant ramen often contains a lot of sodium. Ingredients such as bouillon cubes, miso paste, and soy sauce can contribute to excess sodium levels. 
According to the American Heart Association, a high-sodium diet can exacerbate high blood pressure, which increases the risk for heart attack, heart failure and stroke (3). 
Not to mention Chinese restaurant syndrome—a reaction some people experience to MSG, a common sodium-based flavor enhancer. The symptoms of the syndrome include headaches, nausea, fatigue, and chest pain (1).
When making ramen at home, you can limit your sodium intake by using low-sodium broth and not adding too much extra sodium to the mix.
3. You Can Better Control Your Portion
Portion control is an essential part of staying healthy, but it can be hard to do when eating out (9). 
At home, you can better control how much food goes in your bowl and even split it between two meals if need be. This is especially helpful for those trying to maintain a healthy weight or lose weight. Plus, you can also better control the amount of fat and sugar in your bowl.
Read More: Healthy Homemade Pizza: Is It A Myth? + Tips, Facts, Ingredients, Recipes
How To Make Homemade Healthy Ramen
We've given you all the reasons why homemade ramen can be healthier than store-bought and restaurant ramen. Now let's get to the good stuff—how to make it! Here are the basics of making healthy, homemade ramen: 
1. Choose Your Noodles
When it comes to ramen noodles, you can either use traditional, store-bought ramen noodles or switch it up and make your own. 
Traditional noodles are usually made with wheat flour and contain added sodium, so you can opt for alternatives such as zucchini noodles or rice noodles if you choose. You can also use the noodles without the flavor packet to avoid that excess sodium.
2. Choose Your Broth
Ramen broth is typically made of a rich, flavorful mix of vegetables and spices. If you're going for a healthier option, opt for low-sodium broth or make your own. Think of fresh vegetables such as carrots, celery, mushrooms, and onions. 
3. Choose Your Toppings
One of the best things about homemade ramen is that you can customize it with your favorite toppings. Think lean proteins such as chicken, shrimp, and tofu, colorful vegetables such as mushrooms and bell peppers, and herbs and spices. 
4. Get A Solid Recipe
If you're a beginner in the kitchen, it's always best to start with a solid recipe. There are dozens of delicious and healthy ramen recipes out there, just waiting to be tried. We've compiled ten of our favorites for you to explore.
Hearty Roasted Chicken Ramen (8)
Roasted chicken, fresh veggies, and fragrant spices come together in this healthy and delicious twist on ramen. The best part? This steaming bowl of goodness will be on your table in just under 1 hour. 
Ingredients:
2 chicken breasts (boneless, skin-on, if using bone-in, increase the oven roasting time by 10 minutes)

Kosher salt and freshly ground black pepper, to season

1 tbsp unsalted butter

2 tsp sesame or vegetable oil

2 tsp fresh ginger, minced

1 tbsp fresh garlic, minced

3 tbsp low-sodium soy sauce

2 tbsp mirin

4 cups rich chicken stock

1 oz dried shiitake mushrooms (or ½ cup fresh)

1–2 tsp sea salt, to taste

2 large eggs

½ cup scallions, sliced

2 (3 oz) packs of dried ramen noodles

optional: fresh jalapeño or chili slices, for serving
Instructions:
Roast the chicken. Preheat the oven to 375°F. Season the chicken with salt and pepper. In a large oven-safe skillet over medium heat, melt the butter. 

Add the chicken and cook for 5-7 minutes per side, until golden brown. Transfer the skillet to the preheated oven and roast until the chicken is cooked through, 25-30 minutes. Remove from the oven and let cool slightly before cutting into chunks. 

Make the broth. In a large stockpot over medium heat, heat the oil until it shimmers. Add the ginger and garlic and cook, stirring occasionally, until fragrant, about 1 minute. 

Add the soy sauce and mirin and stir until combined. Pour in the chicken stock, shiitake mushrooms, and sea salt, and bring to a simmer. Taste and adjust the seasoning, if needed. 

Boil the eggs. Fill a medium-sized saucepan with water and bring to a boil over high heat. 

Carefully add the eggs, reduce the heat to low, and simmer for 7 -8 minutes. Remove the eggs from the water, let them cool slightly before peeling, and cut them into halves or quarters. 

Finish the ramen. Add the ramen noodles to the broth and cook until al dente, about 2 minutes. Divide into two large bowls. Top each bowl with the roasted chicken, eggs, and scallions. Enjoy it hot.
Whether you're a workout beast or just a beginner making your first foray into the world of fitness and dieting – BetterMe has a lot to offer to both newbies and experts! Install the app and experience the versatility first-hand!
Spicy Korean Seafood Ramen (4)
If there's one thing that can up your ramen game, it's some spicy Korean flavor. This seafood-loaded ramen will do the trick! 
Ingredients:
1 tbsp Gochugaru Korean Chili Flakes 

1 tbsp avocado oil

1 tbsp soy sauce

Salt and pepper

5 cups of chicken stock

1 serving of immi ramen noodles

¼ onion thinly sliced

½ small carrot thinly sliced into 2″ inch slivers

½ zucchini

3 oz napa cabbage thinly sliced

2–3 fresh shiitake mushrooms

2 scallions thinly sliced

3 oz fatty pork (or pork belly), thinly sliced

4–6 littleneck clams, soaked in salt water to clean

4–6 mussels, soaked in salt water to clean

4–6 shrimps

3 oz squid, thinly sliced

1 tbsp ginger minced

1 tbsp garlic minced
Instructions:
In a wok over medium-high heat, add 1 tablespoon of avocado oil, 1 tablespoon of soy sauce, minced ginger, minced garlic, sliced scallion, and 1.5 tablespoons of Gochugaru. Mix and let simmer for about 30 seconds to a minute until garlic and ginger become fragrant. 

Add sliced pork, and cook for about 1-2 minutes until the pork starts to brown. Add sliced onion, carrot, cabbage, zucchini, and mushrooms then stir fry for another minute.

Add chicken stock and bring the mixture to a boil. Add ramen noodles, clams, and mussels and simmer for 3 minutes. 

Add the squids, and shrimps and simmer for another 1 minute. Taste the soup to adjust the seasoning with salt & pepper if needed. 

Divide the ramen into two serving bowls, and top with your favorite condiments. Enjoy!
Healthy Crispy Pork Belly Ramen (6)
Soggy pork belly is a thing of the past. This flavor-packed ramen recipe uses crispy pork belly for a culinary experience that will satisfy every craving. Feel free to add extra veggies like mushrooms and spinach for a healthy boost. 
Ingredients:
6 cups chicken stock

½ pound pork belly skin on

1 teaspoon fine salt or 2 teaspoons kosher salt

1 teaspoon sugar

A few grinds of black pepper

4 to 5 ounces of fresh noodles or 2 1/2 to 3 ounces of dried

2 heads of baby bok choy sliced crosswise into thin ribbons

1 teaspoon grated fresh ginger

1 tablespoon soy sauce

2 teaspoons toasted sesame oil

4 large eggs cooked to your desired doneness, halved

Sriracha as desired

Green onions chopped, as desired

Fresh cilantro chopped, as desired

Thai Basil chopped, as desired
Instructions:
Prepare the crispy pork belly: Pat the pork belly dry with paper towels. Score the skin with a sharp knife and sprinkle it with salt, sugar, and pepper. Cover and refrigerate for at least 2 hours, or up to 12. 

Preheat the oven to 450F and place a rack in the middle of the oven. Place the pork belly on a baking sheet lined with parchment paper. 

Roast for 15 minutes, then reduce the oven temperature to 350F and roast for an additional 25-30 minutes, until the skin is golden brown and crispy. Chill in the refrigerator until ready to use. 

In a large pot, bring the chicken stock to a boil. Add the noodles and cook for 2 minutes. Reduce heat to simmer and add the bok choy, ginger, soy sauce, and sesame oil. Cook for 5 minutes more. 

Meanwhile, crisp the pork belly. Heat a large skillet over medium heat and add 1 teaspoon of oil. 

Once hot, add several 1/8 -inch slices of chilled pork belly with skin-side facing down. Cook until golden and crispy, about 5 minutes, flipping once halfway through cooking time. Transfer to a plate lined with paper towels and set aside. 

Divide the noodles and broth between two soup bowls. Top with pork belly slices, cooked eggs, sriracha, green onions, cilantro, and basil. Serve immediately. Enjoy!
Read More: Homemade White Bean Soup Recipe – How To Make A Delicious Soup From Scratch
Soft Tofu Vegan Ramen (7)
If you're looking for a vegan-friendly homemade ramen recipe, try this creamy and comforting soft tofu vegan ramen. It's packed full of flavor and is super simple to prepare. 
Ingredients:
2 tbsp avocado oil (or vegetable oil)

4 green onion, chopped into 1-inch pieces

4 garlic cloves, cut in halves

3-inch cube of ginger, cut into 4 pieces

1 oz dried shiitake mushrooms (about 15-20 dried shitake, can sub fresh shitake)

1-liter vegetable broth

1 cup water

2 tbsp soy sauce

1 tbsp miso paste (white or red)

1 tsp agave (or maple syrup)

1 block of soft tofu, cut into small cubes

2 packs of vegan ramen noodles

Spinach, cilantro, & green onions to garnish
Instructions:
In a large pot over medium-high heat, add the oil, green onions, garlic, and ginger. Sauté for 2-3 minutes or until fragrant. 

Add the mushrooms, vegetable broth, water, soy sauce, miso paste, and agave. Bring to a boil, then reduce the heat and simmer for 5 minutes. 

Add the soft tofu cubes to the pot and stir gently with a wooden spoon. Cook for another 5 minutes, then add the ramen noodles and cook until al dente, about 3-4 minutes. 

Serve into individual bowls and garnish with spinach, cilantro, and green onions. Enjoy!
Dropping pounds by the dozens without putting yourself through the wringer is everyone's weight loss pipe dream. But what if we told you that the BetterMe app can make that happen? Keep yourself in prime shape with our fat-blasting workouts, delicious budget-sparing recipes, and body-transforming challenges with our app!
Vegan Peanut Ramen Noodles (10)
Garlicky vegan peanut sauce is the star of this vegan peanut ramen noodles recipe. The nutty, creamy sauce is perfect for coating the soft ramen noodles and adding a rich flavor to this easy vegan dish. 
Ingredients:
For Peanut Butter Sauce
¾ cup peanut butter

6 tbsp soy sauce/tamari

3 tbsp maple syrup

2-3 large limes juiced

5 cloves garlic grated

1 tsp red chili flakes or to taste

For Tofu and Noodles

14 oz block firm tofu organic non-GMO

1 tbsp tapioca

sea salt to taste

8 oz brown rice ramen or soba noodles no seasonings
Herbs And Veggies
4 scallions thinly sliced

1/2 bunch cilantro chopped

1/3 cup basil leaves

1 cup red cabbage shredded

1.5 cups green cabbage shredded

½ English cucumber cut into 2-inch sticks (or 3 Persian cucumbers)

8 oz cherry tomatoes sliced

1 bell pepper sliced (or 4 mini peppers )

1.5 tbsp black sesame seeds
Instructions:
In a large bowl combine the peanut butter, soy sauce, maple syrup, lime juice, garlic, and chili flakes. Whisk together until combined. Set aside. 

Press the tofu using a tofu press or with paper towels. Cut the pressed tofu into cubes, and transfer to a bowl. Sprinkle tapioca over the top and season with sea salt. Massage the tapioca and salt into the tofu cubes to ensure even seasoning. 

Line an air fryer basket or large baking sheet with parchment paper. 

Spread the tofu cubes out over it and cook at 375F/190C in your air fryer for 20 minutes, flipping halfway through. Alternatively, bake the tofu cubes in a 375F/190C preheated oven for 30 minutes or until lightly golden.

In a separate pot, bring water to a boil and season with sea salt. Add the ramen noodles and cook according to the package instructions. Strain the noodles and rinse them with cold water to stop the cooking process.

Divide the cooked ramen noodles into 4 bowls. Top each bowl with cooked tofu cubes, herbs, veggies, and a generous drizzle of peanut butter sauce. Sprinkle with black sesame seeds and serve. Enjoy! 
The Bottom Line
Healthy homemade ramen is a delicious and nutritious way to enjoy noodles whenever you're craving something comforting. 
Whether it's vegan ramen with peanut sauce or classic ramen with a flavorful broth, you can easily customize it to your preferences. With the right ingredients, this meal can be ready in no time!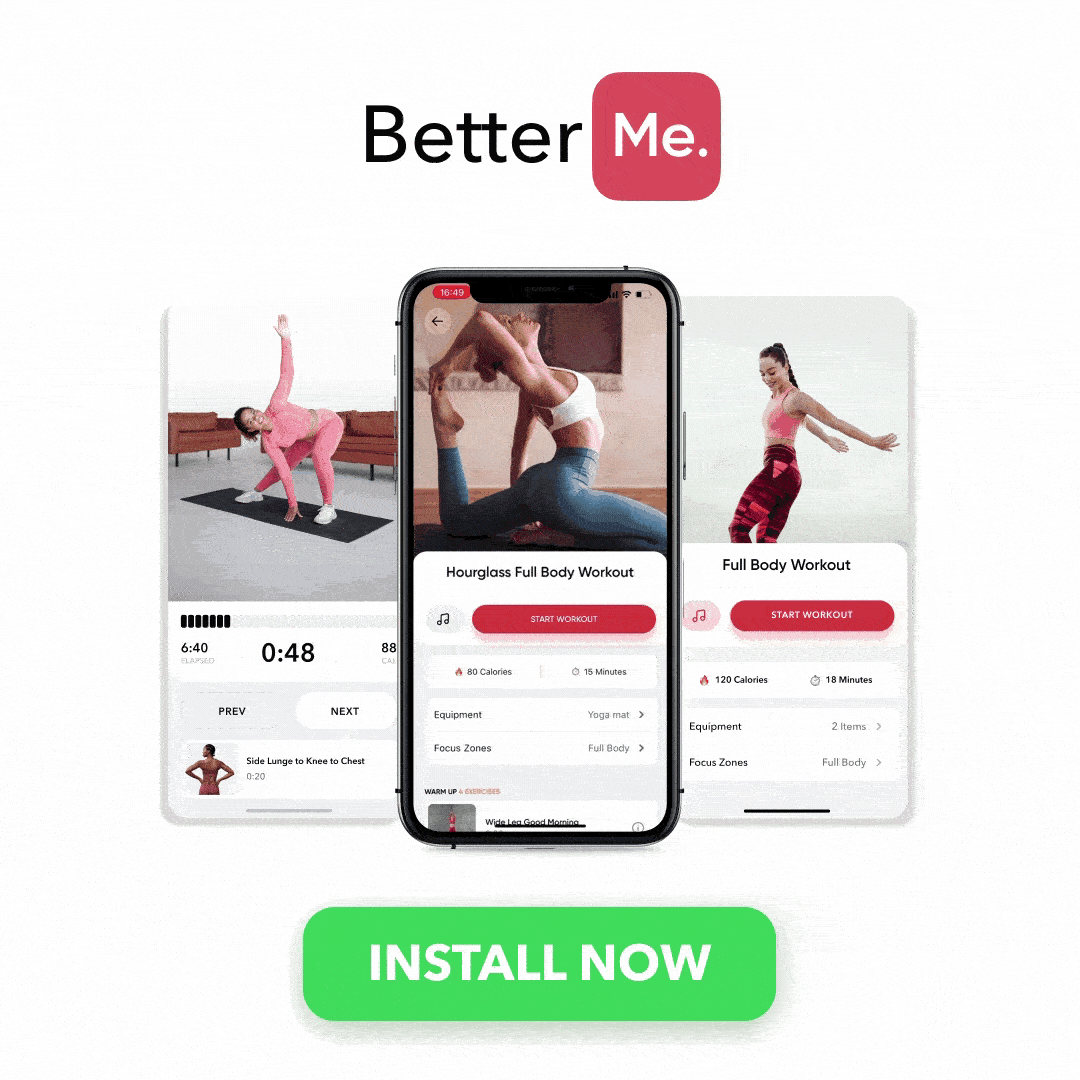 DISCLAIMER:
This article is intended for general informational purposes only and does not address individual circumstances. It is not a substitute for professional advice or help and should not be relied on to make decisions of any kind. Any action you take upon the information presented in this article is strictly at your own risk and responsibility!