Cozy winter time annually amazes people with festive celebrations, jubilant movies, and most importantly – comforting food. In winter, your appetite might boost and your sedentary lifestyle enhances because you don't feel like strolling during freezing temperatures on the streets every day. You prefer a nice, warm mug of cappuccino or americano with chewy marshmallows and a soft bed with freshly aroma sheets. 
Due to cooling weather, you have a great chance to catch a cold since viruses tend to pick up during this time. This is why it is essential to pack your body with nutrients, which make you not only satiated but help keep you healthy.
Winter mixed green salads are an excellent addition to your eating routine. Moreover, versatile recipes won't leave anyone bored. Tossed with fruit and veggie combos, these recipes will bring color into your winter mood and might support your immune system as it protects you from viruses that cause colds and the flu.
If you are searching for nutritious and delectable winter salad recipes, then you are in the right place. This article is dedicated to the top 6 winter green salad recipes and their possible benefits to your body.
Can You Eat Salad In The Winter? 
It is fascinating how people divide "summer food", "spring food", "autumn food", and "winter food". We do this because each season swaps in new ingredients which are plentiful during that time. Therefore, during each season we might lack some of them.
Nonetheless, it is no issue to people because we have learned how to combine the same main ingredients, and therefore, created different dishes.
When it comes to salads, we need to understand that no matter what season is out there you are able to consume them. Furthermore, even in winter, you can jazz up boring salad recipes with sweet fruits and savory veggies.
Greens are another major ingredient that can be implemented in winter recipes. So, why are salad greens important? 
Here are a few reasons: 
They are rich in vitamin A.

This vitamin plays a big role in cell division, eye health, reproduction, and immunity growth (

6

). 

They pack your body with vitamin K.

If you consume food with vitamin K, you will help support blood clotting, strong bones and healthy blood vessels (

6

). Talk to your doctor about vitamin K intake if you are on blood thinners like warfarin.

Green salad might protect your brain.

It's thought that people who consume leafy green veggies might be supporting brain health and preventing cognitive decline (

6

).
Therefore, the consumption of salad in winter is not only possible but a great idea. Still, be aware of the ingredients you are tossing in the meal. To make a salad into a complete meal you should add protein, grains, vegetables, fruits, and proper dressing.
Read More: The Best Power Salads For A Healthy Lunch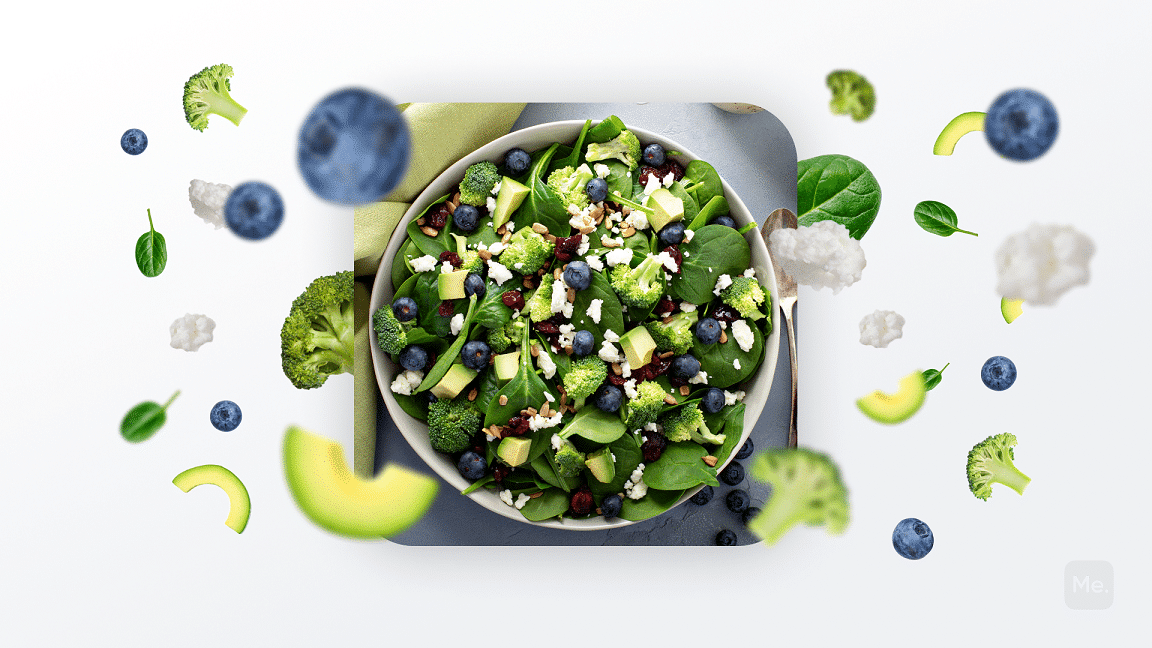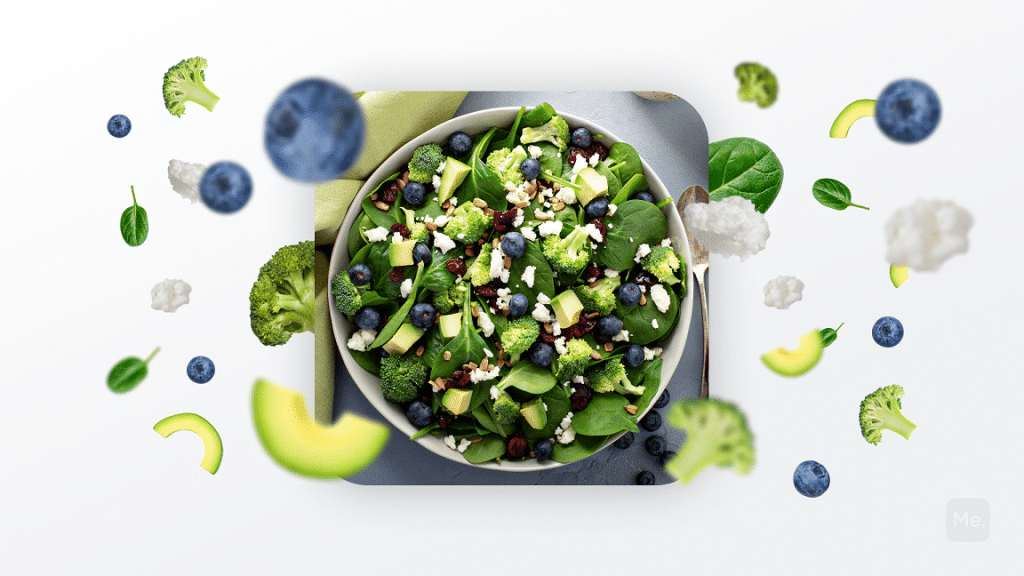 Keto Broccoli Salad
First on the list is this dinner-worthy salad that will spice up your pleasant soiree with friends and family. Broccoli, the main ingredient, is a source of vitamins, antioxidants, and minerals. As part of a nutritious diet, it may help improve bone health, reduce the risk of cancer, support the immune system, and aid digestion (8).
How To Make Keto Broccoli Salad:
Ingredients
For the salad:
Kosher salt

3 cut heads of broccoli

1/2 c. cheddar, shredded 

1/4 red onion, thinly sliced 

3 slices of bacon, cooked and crumbled 

2 tablespoons chives, chopped 

1/4 c. sliced almonds, toasted 
For the dressing:
2/3 c. mayonnaise

3 tablespoons apple cider vinegar

1 tbsp. Dijon mustard

Black pepper, freshly ground 

Kosher salt
Instructions
Boil 6 cups of salted water in the saucepan. While waiting for the water to boil, prepare a large bowl with ice water.

Toss broccoli florets into the boiling water and cook until tender, for about a minute.

Remove the broccoli with a slotted spoon and place it in the prepared bowl of iced water. 

Spin the broccoli in a salad spinner at least twice.

Combine all the dressing ingredients in a medium bowl. 

Season to taste with salt and pepper.

Mix all salad ingredients in a large bowl and pour over the dressing. Make sure all the ingredients are fully combined and soaked in dressing. 

Refrigerate until ready to serve.
Nutritious value per one serving (recipe makes 4)
Calories
Carbs
Protein
Fat

634

21 g

21 g

49 g (

7

)
This recipe is courtesy of Delish.
Betterme will keep you laser-focused on your weight loss journey! Nutrient-packed meal plans, fat-blasting workouts, galvanizing challenges and much more. Try using the app and see for yourself!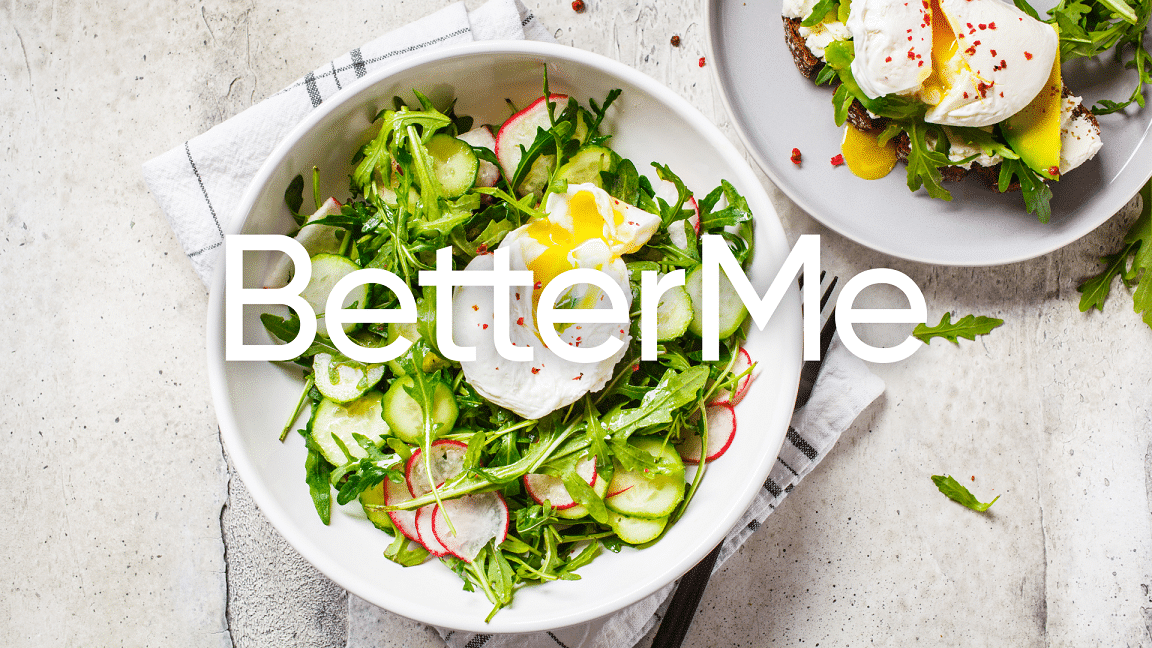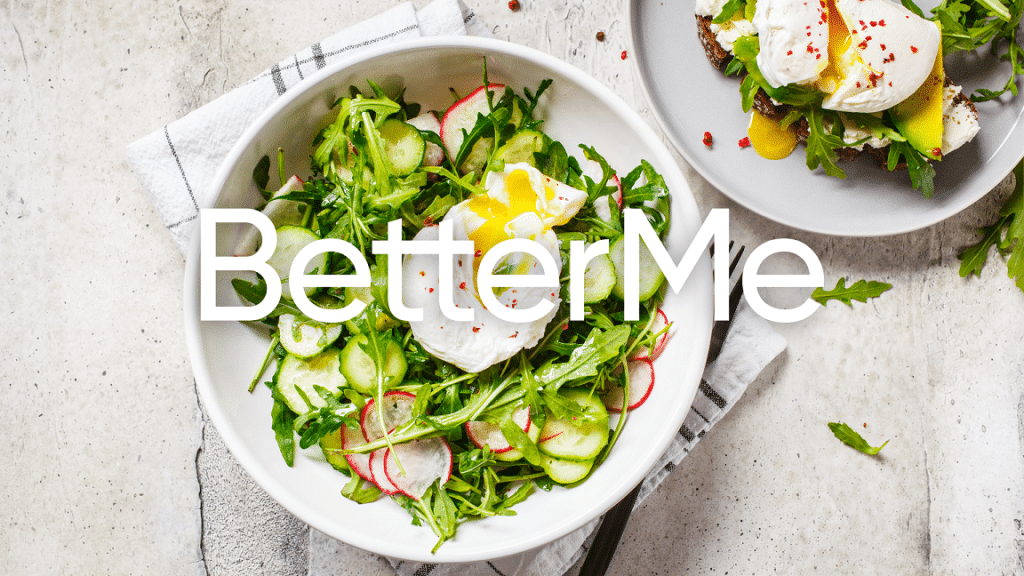 What Are The 3 Keys To A Quality Salad?
There are many winter green salad ideas but all of them would cease to taste delicious if people neglected the essential rules of salad making. 
If your goal is to please yourself or your beloved ones with an exquisite winter green salad taste then you should follow these 3 simple rules: 
Rinse all the ingredients thoroughly.

Since dirt can lodge between leaves, it can spoil the taste and the overall impression of the salad. 

Pair ingredients and dressing carefully.

For example, seafood will not work well with heavy sauces. Therefore, sticking to the recipe will protect you from unpleasant results. 

Implement different textures: chewy, crunchy, soft, wet, and dry. 
Winter Green With Cranberries, Apples, And Pepitas
The fresh combo with healthy greens, dried cranberries, toasted pepitas, and sliced apples will invigorate every boring meal. Crumbled goat cheese adds creaminess to the crunchy texture. This winter green salad with fruit is the perfect combination of sourness and sweetness. 
Ingredients
For the green salad:
About 5 cups of spring greens salad blend

1 large apple 

⅓ cup cranberries, dried 

¼ cup pepitas (green pumpkin seeds) or chopped raw pecans

2 ounces chilled goat cheese, crumbled 
For the apple cider vinaigrette:
¼ cup extra-virgin olive oil

1 ½ tablespoons apple cider vinegar

1 ½ teaspoons honey

¼ teaspoon sea salt

Black pepper, freshly ground

1 teaspoon Dijon mustard
Instructions
Toast the pepitas over medium heat, stirring frequently, until they turn golden on the edges (in case you use pecans, then warm them just until they are fragrant). 

Transfer the green pumpkin seeds to a small bowl to cool.

In a cup, whisk together the olive oil, honey, vinegar, mustard, and salt until well blended. Season to taste with pepper.

Chop the apple into thin pieces. Toss your greens in a large serving bowl. Top them with sliced apples, toasted pepitas, and dried cranberries. Crumble the goat cheese over the salad.

Drizzle the salad with dressing to lightly coat the leaves and gently toss the ingredients. 
Nutritious value per one serving  (recipe makes 4)
Calories
Carbs
Protein
Fat

258

23 g

4 g

18 g (

3

)
This recipe is courtesy of Cookie and Kate.
Read More: Keto Chicken Salad Recipes With Bacon, Olives, Grapes, Mayo, And More!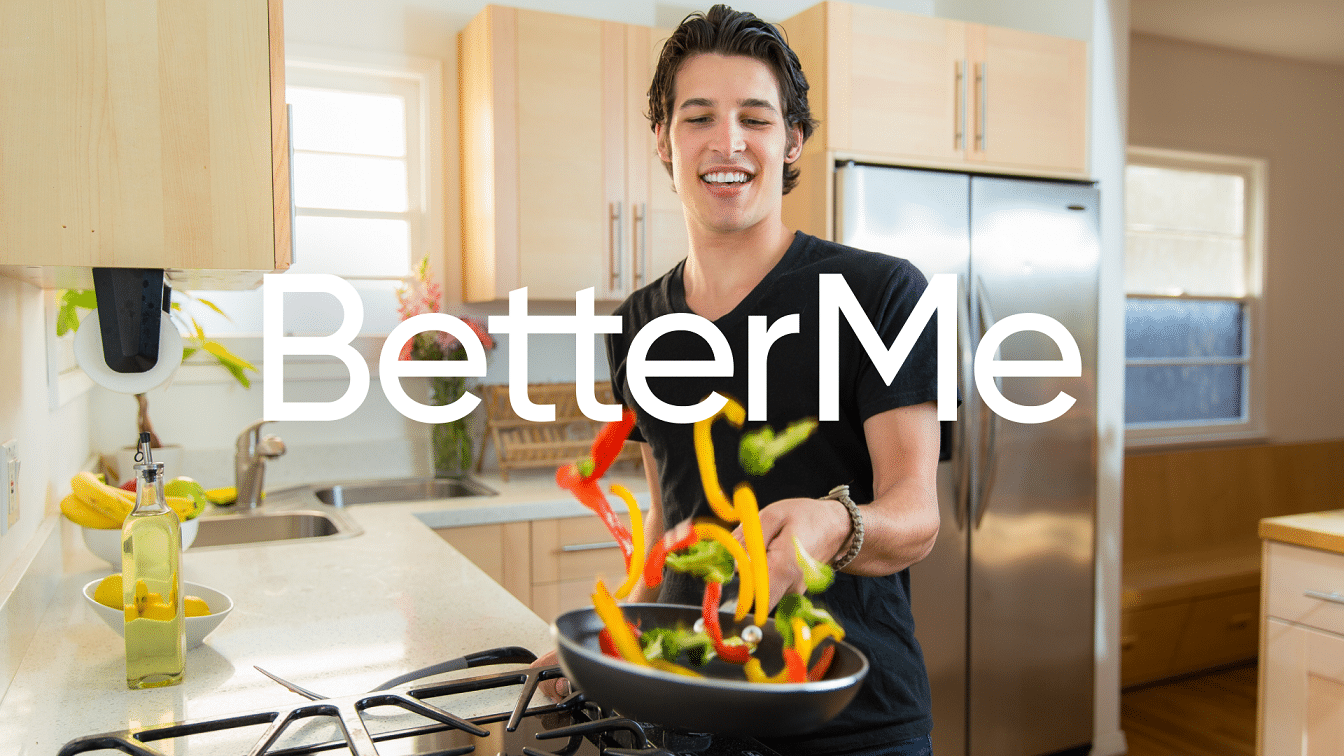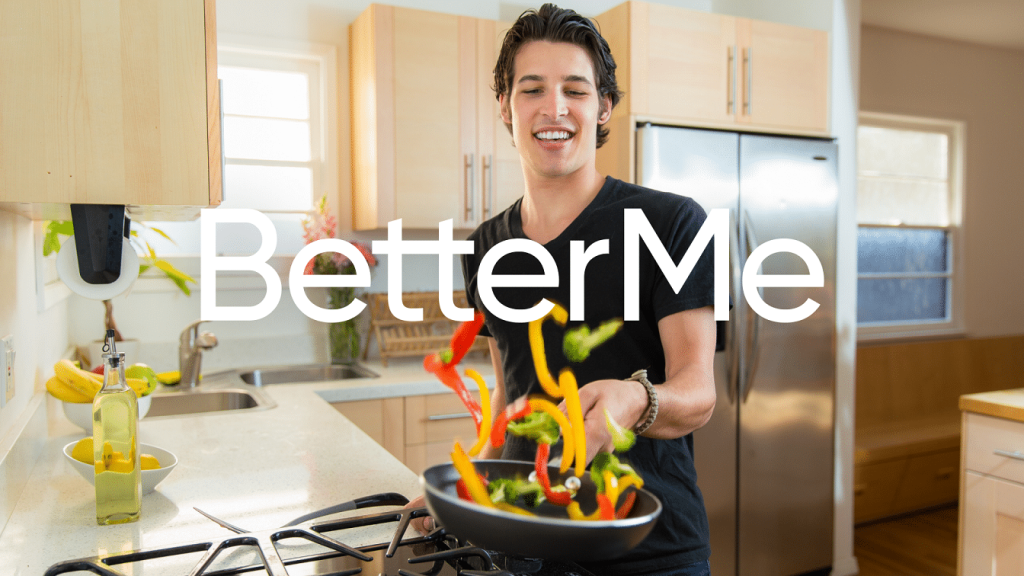 What Is The Best Green Salad To Eat? 
Tastes differ in everything, especially in food. Some people adore the combination of sweet and sour, while others stick to only one taste. That is why it is impossible to define the best green salad to eat. However, in a moment you will discover the specific salad that combines fresh veggies and nutritious greens. 
Winter Mixed Green Salad
Don't get intimidated by the variety of ingredients. There is always an option for substitution. Freshly trimmed greens with hearty vegetables will keep you full and healthy during cold, winter days. This salad includes one special sweet ingredient– pear. Pear provides a significant amount of fiber that helps manage blood sugar, may lower the risk of heart disease, and promotes gut health (1).
Ingredients
For the salad:
4 collard leaves, trimmed and chopped

⅓ bunch kale, chopped

1 head cut romaine lettuce

1 Bosch cubed pear

½ Bermuda onion, diced 

½ orange bell pepper, diced 

5 cherry tomatoes, halved 

7 walnut halves, crushed

2 tablespoons raisins

½ avocado, peeled and diced 

½ carrot, grated 
For the dressing:
6 tablespoons olive oil

1 tablespoon wildflower honey

3 tablespoons balsamic vinegar

1 tablespoon oregano, crushed

1 teaspoon Dijon mustard

1 ½ teaspoons chili powder

1 clove garlic, minced

½ teaspoon salt

¼ teaspoon black peppercorns, crushed 
Directions
In a large bowl, mix collard greens, kale, pear, cabbage, romaine, onion, orange bell pepper, walnuts, carrot, avocado, tomatoes, and raisins together.

Whisk together olive oil, honey, vinegar, oregano, chili powder, garlic Dijon mustard, salt, and black pepper in a glass jar. 

Cover the jar with a lid and shake the dressing vigorously until it's well-mixed.

Drizzle dressing over the salad. 
Nutritious value per one serving (recipe makes 4)
Calories
Carbs
Protein
Fat

421

44 g

8 g

28 g (

9

)
This recipe is courtesy of All Recipes.
Dressing Winter Green Salad With Blue Cheese
Blue cheese itself is a delicacy rarely admired by the majority. However, this tangy ingredient adds an extra kick to many dishes including salads. 
People are recommended to incorporate blue cheese into their food for a few beneficial reasons:
It adds calcium.

An adequate-calcium intake is important for bone health and may be linked to mechanisms that reduce body weight from fat. 

It might reduce the risk of heart disease.

Spermidine in blue cheese might delay aging and lower the risk of cardiovascular disease. 
Thus, adding blue cheese to your green salad recipe is an excellent idea, but if you don't like blue cheese, feel free to substitute it with something else.
Winter Green Salad With Citrus And Blue Cheese
In this recipe, you will find out the best dressing for a mixed green salad with tangy blue cheese. Amplified by olive oil, vinegar, and wine, this salad is a real crowd-pleaser. 
Ingredients
1 tablespoon shallot, thinly sliced 

3/4 teaspoon kosher salt

1/2 teaspoon black pepper, freshly ground

3 cups radicchio, chopped 

6 cups baby kale

1  cup navel or blood orange segments

1/2 cup pecan, toasted halves

1 1/2 tablespoons pomegranate arils

1 1/2 ounces blue cheese, crumbled

2 tablespoons extra-virgin olive oil

2 tablespoons red wine vinegar

2 teaspoons honey
Directions
Combine shallot, vinegar, honey, Kosher salt, and black pepper in a small bowl. Let stand for 10 minutes.

Pair kale and radicchio in a large serving bowl. 

Tie the shallot mixture with oil, stirring well to combine. Drizzle dressing over greens and toss well to coat.

Top salad evenly with orange segments, pecans, cheese, and pomegranate arils.

Serve immediately. 
Nutritious value per one serving (1 cup, recipe makes 8 servings)
Calories
Carbs
Protein
Fat

129

8 g

3 g

10 g (

10

)
This recipe is courtesy of Cooking Light.
Yanking yourself back in shape has never been so easy with our game-changing fitness app! Start transforming your life with BetterMe!
What Are Some Green Bean Cold Salad Recipes?
Green bean cold salads are beneficial to your body since antioxidants in beans might help delay the aging process, and reduce cell damage by free radicals, which may lower the risk of cancer. Beans are also touted for being diabetes-friendly, promoting digestion, and lowering "bad" cholesterol (5).
Here are two delicious green bean cold salad recipes you can try at home: 
Easy Cold Green Bean Salad
Ingredients:
2 pounds green beans, freshly trimmed 

1 small sweet onion, thinly sliced 

2 teaspoons fresh parsley,  chopped

½ cup balsamic vinegar

⅓ cup extra-virgin olive oil

1 clove garlic, minced 

1 teaspoon white sugar

1 teaspoon salt

Black pepper, freshly ground
Instructions: 
Boil slightly salted water in a large pot. 

Add beans and cook for 7 to 10 minutes, uncovered, until soft but still firm to the bite. Ensure your beans don't overcook.

Combine vinegar, olive oil, garlic, onion, parsley, salt, sugar, and pepper in a large bowl.

Mix drain cooked green beans with dressing in the bowl while still warm. Allow to marinate at room temperature for at least an hour. 

Serve at room temperature or chilled.
Nutritious value per one serving (1 cup, recipe makes 6)
Calories
Carbs
Protein
Fat

180

16 g

3 g

13 g (

2

)
Cold Green Bean Salad Recipe
Ingredients:
1 lb fresh green beans, trimmed 

1 cup grape tomatoes, halved

 1/4 cup red onion,  chopped

2 ounces goat cheese
For the vinaigrette:
1 clove garlic, minced

1/4 cup extra light virgin olive oil

1 tablespoon lemon juice

2 tablespoons white wine vinegar

1/2 teaspoon salt

1 teaspoon parsley

1/4 teaspoon pepper
Instructions: 
Boil ⅔ water in a large saucepan ⅔ and toss green beans in boiling water. Boil green beans for 2 minutes. 

Meanwhile, fill a large bowl with icy water. 

Drain and plunge beans into ice water, then set aside.

In a small jar, whisk in white wine vinegar, lemon juice, parsley, salt, and pepper. Stir to combine. Add olive oil when stirring. 

Arrange green beans, red onion, tomatoes, and goat cheese in a large serving bowl.

Drizzle with vinaigrette. 

Serve immediately or refrigerate and serve within 4 hours.
Nutritious value per one serving (1 cup)
Calories
Carbs
Protein
Fat

192

10.41 g

7.2 g

14.59 g (

4

)
This recipe is courtesy of My Fitness Pal.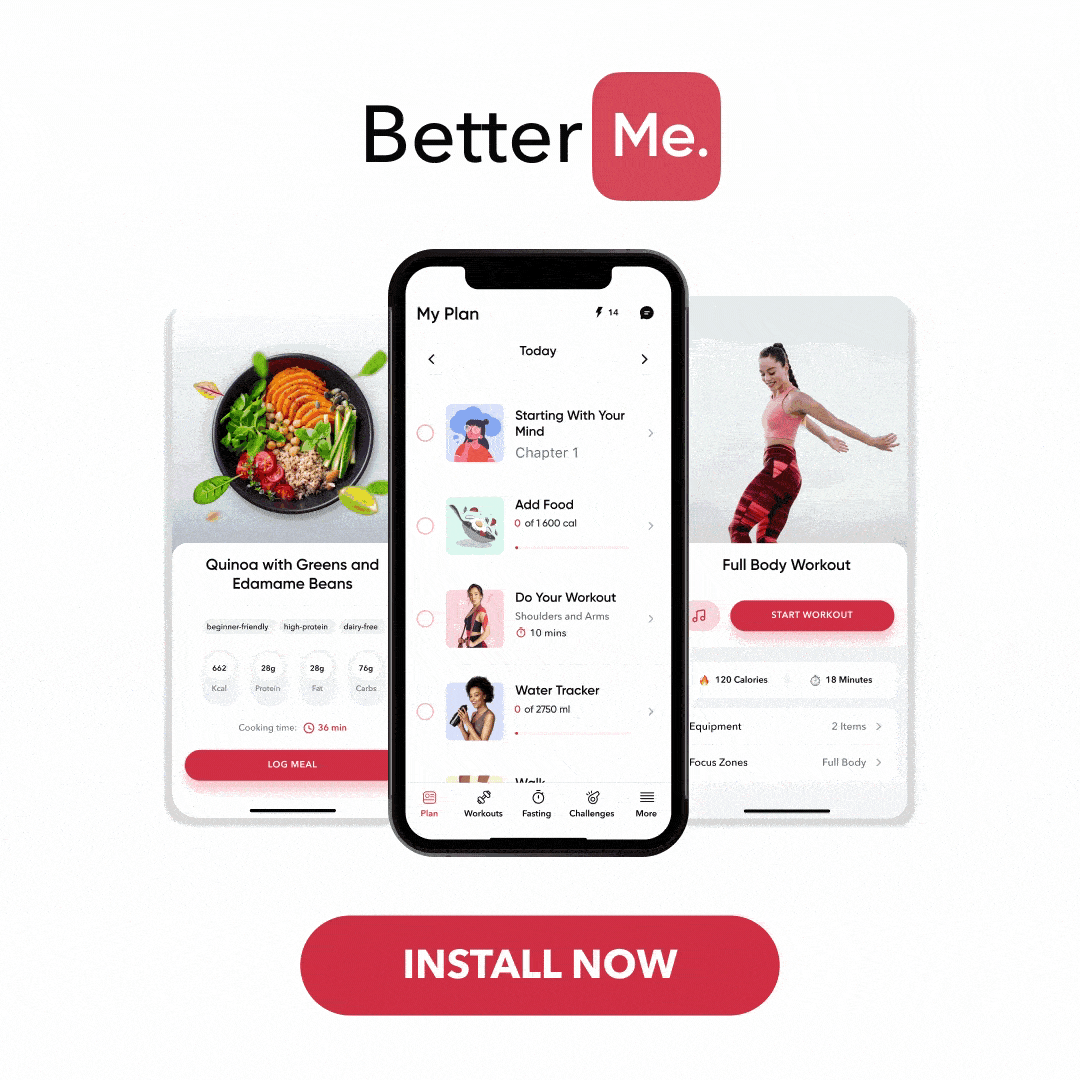 The Bottom Line
Winter salads are hailed as delicate meals, together with its beneficial ingredients that can not only keep you full but also boost your immune system and even reduce the risk of some diseases. There are many ways to prepare freshly mixed green winter recipes. Some people combine veggies and fruits while others stick to only one flavor.
In this article, we have highlighted the top 6 winter green salad recipes that add a significant level of nutrients to your body. Tied by aroma dressings, these green salads make your winter gatherings cozy and comforting. 
DISCLAIMER:
This article is intended for general informational purposes only and does not address individual circumstances. It is not a substitute for professional advice or help and should not be relied on to make decisions of any kind. Any action you take upon the information presented in this article is strictly at your own risk and responsibility!