Dessert– this word is considered to be dangerous for some people, especially those who yearn to lose weight. We are often taught that eating desserts is a sign of weakness because they pack our bodies with harmful sugary elements that provoke various problems. Although people are aware of the negative sides of desserts, they can't help but try the delectable treats for one common reason– they have a sweet tooth. While we don't really need to feel bad about occasionally indulging, we sometimes can't stop the guilt from popping up. What if I told you there are special desserts filled with rich flavors, mouth-watering tastes, and mesmerizing smells that will not only help you maintain a healthy weight but shower you with essential nutrients as well? Sounds too good to be true? Keep reading this article to learn about the top four delectable guilt-free dessert recipes. These recipes will allow you to indulge in truly delicious low-calorie desserts and feel no guilt afterward. Most importantly, they are easy to make since they require no extravagant ingredients.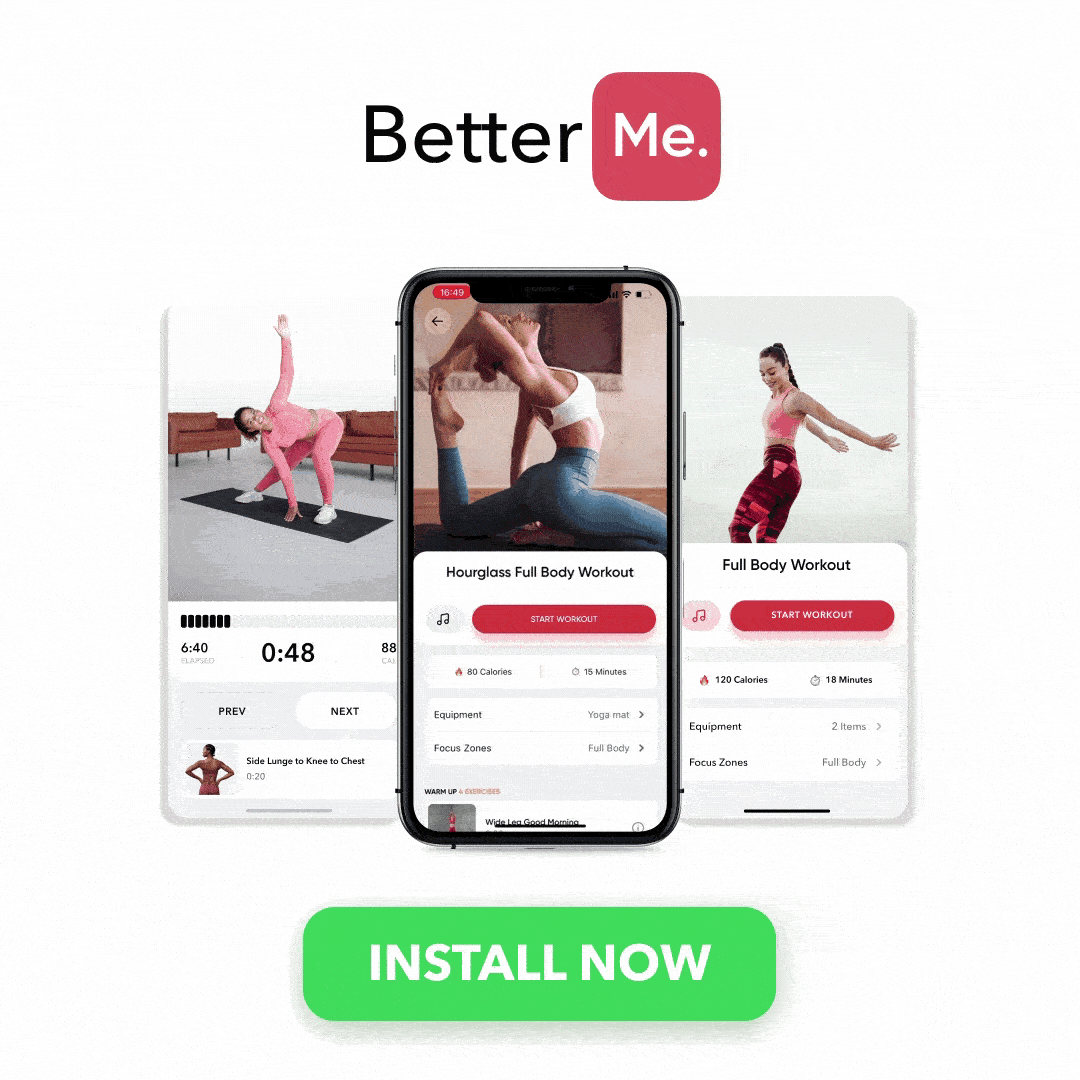 What Are Guilt Free Desserts?
Try to recall the last time you tried a dessert. It was delicious, juicy, and, probably, calorie-dense. The pleasure you feel during the process of eating the sweet treat looks permanent but once you finish with the last bite, slight guilt may creep into your mind– especially if you are trying to shed some pounds.
Why does this happen? Simple– you may feel that the dessert had too many calories and it could involve excessive solid fats and added sugars. For example, a small candy bar can be loaded with a huge number of calories and leave you hungry again soon after. You then pack your body with another unhealthy dessert and get an extra portion of calories, which you may be afraid will affect your waistline.
In addition to this, desserts that contain no significant nutrients but are high in calories are prone to have "empty calories". Empty calories come from added sugars and solid fats (2). 
They can be found in baked desserts, like cakes, biscuits, donuts, muffins, granola bars, and more (3).
Added sugars and solid fats make desserts and other foods taste delicious. While a little is okay, it is recommended that we limit our intake of added sugars and solid fats for optimal health.
Guilt-free desserts, on the contrary, are called like this since you feel no guilt after consuming them. These are healthy desserts filled with nutrients and vitamins that don't spoil the taste of the treat itself. When you give them a try, you end up with satisfaction, satiety, and pleasure– but with no regrets. 
General myths about low-calorie desserts are so stuck in people's minds that for them the possibility of satisfying their sweet tooth with healthy treats might be impossible. 
Nonetheless, due to the internet, you can finally debunk these myths and prepare a delicious guilt-free dessert that will stop your cravings for candy bars, cookies, and more junk sweets. 
What Is The Healthiest Dessert To Eat?
You can stumble upon hundreds of healthy desserts but at this moment you are going to learn about a specific treat, the Avocado Chocolate Mousse. Its vegan, gluten-free, and naturally sweetened combination, along with a rich and creamy taste, will tackle your day. 
Avocado Chocolate Mousse 
Basic ingredients:
4 ounces chopped semisweet chocolate or chocolate chips (for a vegan version try to opt for dairy-free chocolate)

2 large ripe avocados 

1/4 cup unsweetened almond milk

3 tablespoons unsweetened cocoa powder

1 teaspoon pure vanilla extract

1/8 teaspoon kosher salt

1 to 3 teaspoons of maple syrup (optional)
For serving: 
Fresh raspberries

Sliced strawberries

Whipped coconut cream

Chocolate shavings
Instructions:
Place the chocolate chips or chopped chocolate in a microwave-safe bowl. Microwave chocolate for 15 seconds and stir it carefully. Make sure the chocolate doesn't burn. 

Once the chocolate is almost completely melted, remove it from the microwave and stir again. 

Set aside and let cool a bit.

Halve and cube the avocados. Scoop them into a food processor or high-powered blender. 

Add the melted chocolate, almond milk, cocoa powder, vanilla extract, and salt. Blend the mixture until it gets smooth and creamy. 

Taste and add a few teaspoons of sweeteners if desired. 

Pour the substance into glasses and enjoy immediately as a pudding. To make a thicker, mousse-like consistency, refrigerate until well chilled, 2 hours or overnight. 

Serve topped with raspberries, whipped cream, and chocolate shavings.
Notes: 
You can store the mousse in the fridge tightly covered for 1 week. 

You may also freeze the mousse in a freezer-safe container for up to 2 months. 

Defrost it overnight in the refrigerator before serving it again. 
Nutritional value per 1 serving (recipe makes 4) without toppings:
Calories: 363
Carbs: 32g
Protein: 6g
Fat: 27g (1)
Read More: Macro-Friendly Desserts: 10 Sweet Treats Under 250 Calories
What Do You Bake When You're Sad?
When we are sad, we  sometimes tend to indulge in empty calories while watching our favorite TV shows. Often, we do this because we are sure that cookies or chocolate biscuits will alleviate our pain. 
In reality, it can distract us from negative emotions for a while but the regret of wasting your energy on empty calories will come afterward, which may worsen the situation. 
Nonetheless, you can shift from the negative mood by doing something. In this case, baking your own healthy dessert. When we are involved in some process, it can soothe our emotional pain, and in this case we are creating something sweet and delicious.
This is where Fudgy Black Bean Brownies enter the picture– it is a gluten-free treat packed with fiber-filled black beans.
Fudgy Black Bean Brownies
Ingredients:
1 15-oz can of rinsed and drained black beans

3 large eggs

3 tbsp flavorless oil (canola or sunflower)

1 teaspoon vanilla

¼ cup unsweetened cocoa powder 

⅔ cup sugar (you can substitute it with maple syrup, 2 to 3 teaspoons)

½ teaspoon baking powder

¼ teaspoon salt

½ cup semi-sweet chocolate chips

½ teaspoon finely ground coffee (optional)
Instructions:
Preheat oven to 350℉ (176℃). 

Process black beans in a

food processor

into a rough paste.

Mix together the bean puree, eggs, oil, and vanilla in a large bowl.

Combine cocoa powder, sugar (or maple syrup), baking powder, salt, and coffee in a separate bowl. 

Mix the dry ingredients with the wet ingredients, then stir in the chocolate chips.

Grease an 8×8 or 9×9 inch pan and line it with parchment paper. 

Pour in the mixture and bake for 30 to 40 minutes. 

Check whether the edges are visibly cooked and the center doesn't jiggle much when you shake the pan.

Take out brownies and let them cool before cutting. 
Nutritious value per 1 brownie (recipe makes 16):
Calories: 117
Carbs: 16g
Protein: 3g
Fat: 5.3 g (4)
If you struggle to even flirt with the idea of giving up your favorite foods or working out till your legs give way – BetterMe app is here to breathe a fresh perspective into the way you view the weight loss process! Check out the app and experience the fun side of fitness and dieting with BetterMe!
What Is A Healthy Dessert Alternative?
If you have a sweet tooth, you probably yearn for desserts daily, maybe a few times a day. Opting for store-bought cookies, cakes, or popsicles will make you satisfied for a short time but leave you with empty calories and don't provide many essential nutrients. 
However, there is a golden list of alternative sweet treats that will make every person delighted and satiated. Depending on the season, you can find them in grocery stores, and markets, or prepare some on your own.
To your attention, we are covering 6 healthy dessert alternatives:
Frozen fruit treats

.

They can beat the summer heat and bring fresh sensations. No matter what fruit you choose, you can contribute nutrients to your body and get refreshing pleasure. 

Banana cups

. Created with only three ingredients (bananas, chocolate chips, and almond milk), these cups are going to ease your sweet cravings perfectly. They are fast and easy to make. No need for special appliances, only a freezer and a bit of patience. 

Healthy carrot oatmeal cookies

. Loaded with beta carotene and other nutrients, these chewy treasures satisfy every cookie lover. The main ingredients are maple syrup, instant oats, carrots, and cinnamon.

Banana-peanut butter ice cream

. Dog days with ice cream become amazing days. You will be surprised to acknowledge that this recipe requires only two ingredients– bananas and peanut butter. 

Fruit salad

. Recipes for fruit salads are versatile. You can incorporate fruit salads into each season and experiment with a huge amount of healthy flavors. 

Applesauce

. The most common version is made with cinnamon, maple syrup, and apples, of course. This dessert is not only delectable but packed with antioxidants as well. 
What Is The Best Dessert For Weight Loss? 
Dessert is usually associated with unhealthy eating habits, but in reality, is not always the case. There are certain desserts that may satisfy your sweet desires but will still make a good contribution to your health goals. 
Restrictions rarely work with people who crave something sweet. Therefore, they are recommended not to ignore luscious treasures but to look for healthier options instead. 
One of the most popular desserts for weight loss is Protein Mug Cake. For this recipe, you will need only six simple ingredients that load your body with protein. You can enjoy it after your workout, for breakfast, or as a healthy dessert after a nutritional meal.
Read More: Healthy Pumpkin Desserts To See You Through Fall
Protein Mug Cake 
Ingredients:
1/2 small ripe mashed banana

2 tablespoons vanilla or chocolate protein powder 

1 tablespoon peanut butter and more for topping

1 tablespoon of any milk 

1 tablespoon dark chocolate chips

1/4 teaspoon baking powder
Instructions: 
Spray a large mug with cooking spray.

Mash the banana in the mug.

Add in protein powder, milk, peanut butter, chocolate chips, and baking powder.  Combine into a batter-like consistency.

Microwave the batter for 60 to 75 seconds and let it cool for 30 seconds. Make sure the batter is dry to the touch and has a cakey texture. 

Serve with more peanut butter and chocolate chips over top.
Nutritious value per 1 mug cake:
Calories: 260
Carbs: 28g
Protein: 15g
Fat: 14g (6)
What Are The Healthiest Things To Put In A Smoothie?
There are many healthy things you can pop your smoothie with:
Fruits

– Fresh or frozen ones; berries, pineapple, kiwi, peaches, apples, bananas, mango, coconut, and dates

Vegetables

–  Kale, spinach, carrots, and even frozen cauliflower, and more

Nuts and seeds

– Peanuts, cashews, sunflower seeds, almonds, and pumpkin seeds; nut butter and peanut butter

Dairy

– Greek yogurt, quark, cottage cheese, and ricotta cheese

Protein powder

– This ingredient is often used by athletes or anyone looking to boost their protein intake

Grains

– Rolled oats, barley flakes, and quinoa flakes
In a moment, you are going to discover a healthy guilt-free beauty dessert smoothie recipe with only four ingredients.
Whether you're a workout beast or just a beginner making your first foray into the world of fitness and dieting – BetterMe has a lot to offer to both newbies and experts! Install the app and experience the versatility first-hand!
Peanut Butter Oatmeal Smoothie
Ingredients: 
1 whole banana

1/4 cup old fashioned oats
2 tablespoons creamy peanut butter

1/2 cup soy milk

1 tsp chia seeds (optional)
Instructions: 
Place all of the ingredients into a blender.

Blend for 30 seconds until the smoothie is creamy and lump-free.

Pour smoothie into a glass and garnish with banana slices and oats if needed. 

Serve immediately or place in the fridge for a couple of minutes to cool it down. 
Nutritious value per 1 smoothie:
Calories: 423
Carbs: 51g
Protein: 15g
Fat: 20g (5)
The Bottom Line
It is understood that desserts should not be always associated with something unhealthy since there are versatile choices for healthy sweet treats. Guilt-free desserts leave no place for regrets if consumed since they are packed with important nutrients that support general well-being. 
Today, you have found information about the top four delectable guilt-free dessert recipes that are easy to make and can satisfy your taste buds without feeling sorry.
DISCLAIMER:
This article is intended for general informational purposes only and does not address individual circumstances. It is not a substitute for professional advice or help and should not be relied on to make decisions of any kind. Any action you take upon the information presented in this article is strictly at your own risk and responsibility!