Most of us can get away with the odd cheat day, but if you're gluten intolerant or have celiac disease, the risk isn't worth it. Sure, you'll enjoy that fluffy croissant or soft bread roll at the time, but the consequences later on might erase those few minutes of enjoyment.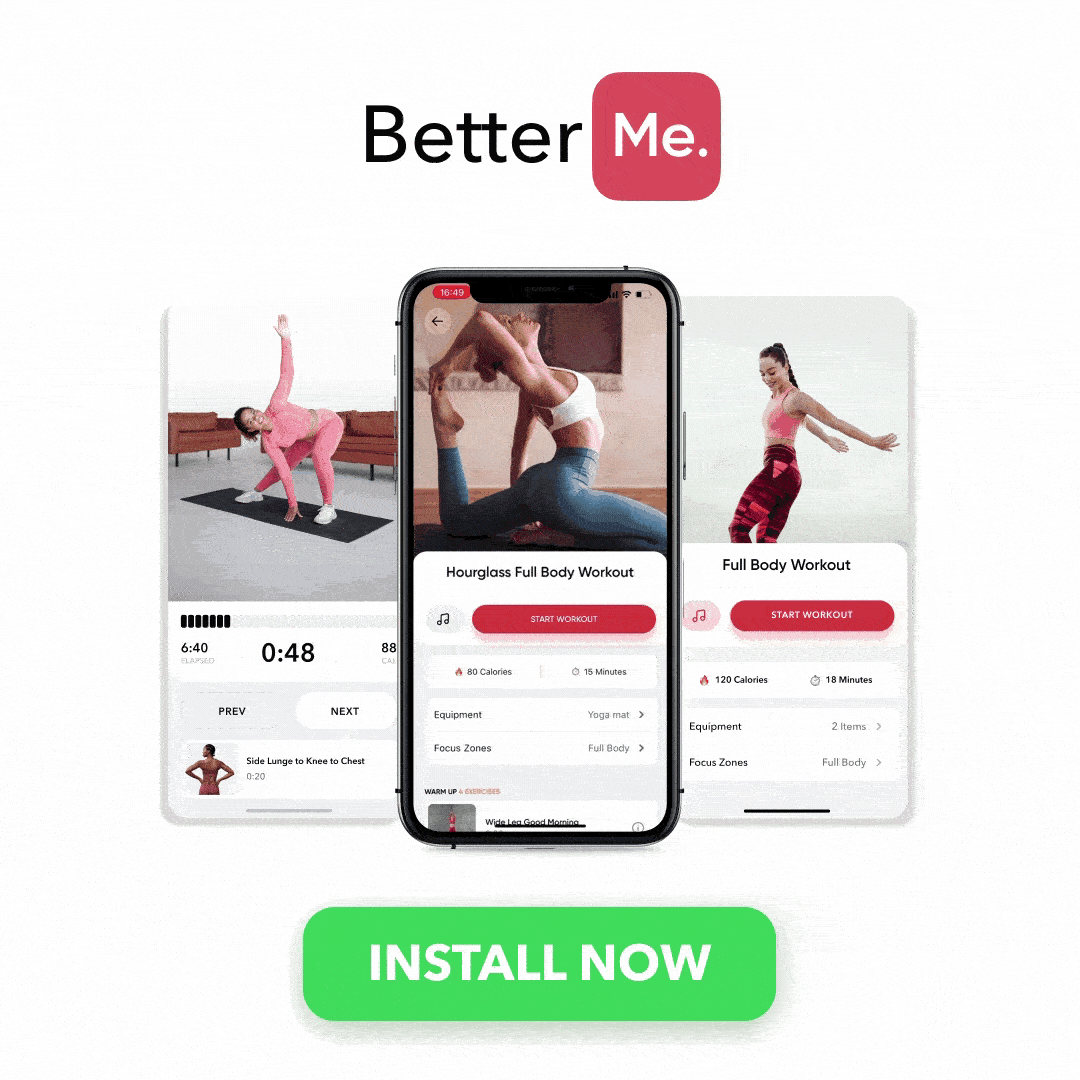 This means, having a pantry stocked with gluten free treats is a must. Imagine reaching into your pantry and finding an array of tasty, nutritious, and satisfying options that cater to your dietary needs – it's absolutely possible!
From crunchy to sweet, savory to protein-packed, there is a world of gluten-free goodness waiting to be discovered. This guide will introduce you to six gluten-free snack options that you won't regret making at home. Not only are these snacks delicious, but they're also easy to find and perfect for those moments when hunger strikes unexpectedly.
What Are Gluten-Free Snacks?
Gluten-free snacks are food items specifically made without gluten, a protein found in wheat, barley, and rye. These snacks are designed for people who have celiac disease, gluten sensitivity, or those who choose to eliminate gluten from their diet for other health or lifestyle reasons.
Gluten-free snacks come in a variety of forms, including fruits, vegetables, nuts, seeds, and dairy products like cheese and yogurt. There are also manufactured snack foods, such as gluten-free crackers, cookies, chips, and granola bars.
Although these snacks lack gluten, many are rich in other nutrients. For example, nuts and seeds are high in protein and healthy fats, while fruits and vegetables provide essential vitamins and minerals. Manufactured gluten-free snacks often use alternative flours made from rice, corn, potatoes, or almonds, among others.
Note that some gluten-free snacks might still be high in added sugar, unhealthy fat, or other ingredients some people like to limit. In essence, gluten-free doesn't always equal health.
If you tend to let yourself off the hook, raise the white flag when things get tougher than you expected, send yourself on an unconscious binge-eating trip – BetterMe app is here to help you leave all of these sabotaging habits in the past!
6 Gluten Free Snacks List
How about making your own gluten-free snacks at home? To get you started, here are six delicious snack ideas that don't require a lot of time.
Cheddar Cheese Popcorn (1)
Popcorn is a gluten-free whole grain and can make for a great snack. Make it sweet or savory, either way you have one of the best gluten free snacks for kids. We're particularly loving this cheesy popcorn recipe.
Ingredients
3 tablespoons butter

1/4 cup Cheddar cheese powder, plus 1 tablespoon

¼ teaspoon mustard powder

¼ teaspoon cayenne pepper

4 cups popped popcorn

Salt and pepper
Instructions
Melt the butter in the microwave or over heat.

In a large mixing bowl, place the popcorn and add the melted butter. Sprinkle the cayenne pepper, mustard powder, and cheese powder over the popcorn. Combine well.

Season with salt and pepper to taste. Enjoy!
Servings: 4
Nutrition: Serving size: 1 cup | Calories: 151 | Total Fat: 14g | Saturated Fat: 7g | Carbohydrates: 5 g | Dietary Fiber: 1 g | Sugar: 0 g | Protein: 3 g | Cholesterol: 31 mg | Sodium: 63 mg
Gluten Free Blueberry Muffins (2)
A gluten-free blueberry muffin brings the bakery to your kitchen without the worries of gluten. Made with gluten-free flour – often a blend of rice, tapioca, and potato flours – these muffins are studded with juicy blueberries. They are perfect for breakfast, especially if you can't get your hands on gluten-free waffle recipes, or as a quick snack during the day.
Ingredients
½ cup oil of choice (or dairy-free butter or regular butter, melted and cooled)

¾ cup granulated sugar

2 eggs, room temperature

1 teaspoon gluten-free vanilla extract

Zest from one small lemon

1 ¾ cups gluten-free flour blend

½ teaspoon salt

2 teaspoons gluten-free baking powder

½ cup dairy-free milk

1 ½ cups fresh or frozen blueberries
Instructions
Preheat the oven to 180°C. Line a muffin tin with paper and set aside.

In a bowl, combine sugar and oil with an electric mixer. Add the eggs one at a time, combining well after each addition. Add vanilla and lemon zest and mix well.

In a different mixing bowl, combine the flour, salt and baking powder. Add to the wet mixture.

Add the blueberries and mix until well combined.

Fill each muffin liner about ⅔ full.

Bake in the pre-heated oven for 30 to 335 minutes. 

Remove from the oven and let the muffins cool for 10 minutes then transfer to a wire rack.
Servings: 12 muffins
Nutrition: Serving size: I muffin | Calories: 189 | Carbohydrates: 22g | Protein: 2g |Total Fat: 11g | Saturated Fat: 1g | Trans fat: 0g | Unsaturated Fat: 9g | Cholesterol: 32mg | Sodium: 105mg | Fiber: 1g | Sugar: 15g
Gluten Free Breakfast Sandwich (3)
Who says you can't enjoy a sandwich on a gluten-free diet? Gluten-free breads, made from a variety of grains like brown rice, quinoa, or buckwheat, can be used to make your favorite sandwich combinations. 
Just be sure that the other fillings and condiments are also gluten-free, and you have yourself some easy gluten free snacks!
Ingredients
1 English muffin, gluten-free 

1 tbsp butter, salted or unsalted

1 – 2 large eggs

Salt and pepper, to taste

1 slice of cheese, I love extra-sharp cheddar
Instructions
In a large non-stick pan melt some butter over medium heat.

Add the English muffins face down onto the pan. Using a spatula move the muffins and press them down. Toast for 1 or 2 minutes to a desired crispness level.

In a small bowl, whisk the eggs, salt and pepper.

Pour the eggs onto a buttered pan, over low heat. Let the eggs cook on each side. 

Assemble your sandwich first by placing the egg onto the bottom half of the muffin, then the slice of cheese and the top half of the English muffin.
Servings: 1
Nutrition: Calories: 367kcal | Carbohydrates: 27g | Protein: 14g | Fat: 22g | Monounsaturated Fat: 6g| Saturated Fat: 12g | Polyunsaturated Fat: 2g | Trans Fat: 1g | Cholesterol: 211mg | Sodium: 440mg | Potassium: 152mg | Fiber: 2g | Sugar: 1g | Calcium: 178mg | Iron: 1mg
Gluten Free Choc Chip Cookies (4)
A classic favorite, these chocolate chip cookies swap traditional wheat flour for gluten-free alternatives like almond or coconut flour. They still feature the beloved chocolate chips and can be just as delicious as their gluten-containing counterparts. They are convenient gluten free snacks for adults with sweet tooth cravings and can be enjoyed at any time of the day.
Ingredients
½ cup salted butter

½ cup white sugar

½ cup light brown sugar

1 tsp pure vanilla extract

1 large egg

1 ½ cups gluten-free all-purpose flour

½ tsp baking soda

¼ tsp baking powder

½ tsp sea salt

1 cup chocolate chips
Instructions
Preheat the oven to 375° F. Line 2 baking trays with parchment paper and set side.

In a bowl, add the flour, baking soda, baking powder and and mix well. 

In a standing mixer bowl, cream the butter, brown and white sugar until light and fluffy. Add in the egg and vanilla and beat util well combined. 

Pour in the dry ingredient mixture and beat until the batter is smooth. Stir in the chocolate chips

Scoop out 1 ½ portions of dough, then roll into balls and place on the lined baking trays at least 2 inches apart. 

Bake for about 9 to 10 minutes or until the edges are firm.

Cool the cookies while on the baking sheet for 5 to 10 minutes before transferring to a cooling rack. 

Let the cookies cool completely. Enjoy!
Servings: 18 – 24 cookies
Nutrition: Serving size: 1 cookie | Calories: 200kcal | Carbohydrates: 29g | Protein: 2g | Fat: 9g | Saturated Fat: 5g | Cholesterol: 27mg | Sodium: 176mg | Potassium: 21mg | Fiber: 1g | Sugar: 20g | Vitamin A: 217IU | Vitamin C: 1mg | Calcium: 33mg | Iron: 1mg
Creamy Hummus Dip (5)
Hummus makes for an easy snack that's high in plant-based protein and fiber. It also pairs perfectly with crudités or gluten-free crackers. We're loving this spicy hummus recipe for anyone who loves a savory and creamy snack.
Ingredients
4 (15-ounce cans) chickpeas, liquid reserved

¾ cup tahini

⅓ cup lemon juice, freshly squeezed

2 tablespoons minced garlic

7 tablespoons minced parsley, 1 tablespoon reserved for garnish

¾ cup olive oil

1 tablespoon ground coriander

1 tablespoon ground cumin

2 teaspoons salt, or to taste 1

Freshly ground black pepper, to taste
Instructions
In a food processor add the chickpeas, garlic, tahini, parsley and lemon juice and blitz until coarsely chopped.

While is the food processor is running, slowly add the olive oil.

Add the cumin and coriander powder. Pulse until smooth. Add the reserved chickpea liquid in case you want a thinner consistency. 

Place the hummus into a bowl. Season with salt and pepper to taste.

Garnish with some olive oil and minced parsley. 

Enjoy with your favourite vegetables (The flavour is enhanced if let to sit overnight). 
Servings: 64 
Nutrition: Serving size: 2 tablespoons | Calories: 77 | Carbohydrate: 7g | Protein 2g | Total Fat: 5g | Saturated Fat: 1g | Cholesterol: 0mg | Sodium: 140mg | Dietary Fiber: 2g | Total Sugars: 1g | Calcium: 18mg | Iron: 1mg | Potassium: 52mg
Tropical Fruit Smoothie (6)
A tropical fruit smoothie is naturally gluten-free and packed with nutrients. Made with your favorite fruits and a base of milk or yogurt (go plant-based for dairy and gluten free snacks), smoothies can be a meal replacement or a refreshing snack. Add-ins like chia seeds, flaxseeds, or gluten-free oats can increase the nutritional value.
Ingredients
½ ripe mango, peeled and seeded

½ ripe papaya, peeled and seeded

1 ripe banana

¼ cup freshly squeezed orange juice

½ cup skim milk

¼ cup nonfat yogurt

1 teaspoon honey

2 cups ice
Instructions
In a blender combine all the ingredients. Blend until smooth.

Serve immediately.
Servings: 2
Nutrition: Calories: 210 | Total Fat:1g | Saturated Fat: 0g | Carbohydrates: 49g | Dietary Fiber: 5g | Sugar: 38g | Protein: 6g | Cholesterol: 2 mg | Sodium: 75 mg
Read more: How to Go Gluten Free: The Ultimate Beginner's Guide
What Common Snacks Are Gluten-Free?
Many common snacks are naturally gluten-free. These include fresh fruits and vegetables, nuts, seeds, and dairy products like cheese. 
Anything made with naturally gluten-free ingredients like rice, potatoes, corn, and tapioca are also safe. You can also find gluten-free versions of many processed snack foods, such as crackers, pretzels, and granola bars.
Vegan gluten free snacks you can try include caramelized nuts and seeds, bean dips and vegetable sticks. 
Remember, it's important to check the labels as some products might be processed in facilities that also process gluten-containing foods, leading to potential cross-contamination.
Snacks that might not be gluten-free include traditional crackers, bread, pretzels, chips, cookies, and granola bars.
What Junk Food Snacks Are Gluten-Free?
Even when you're craving something a bit more indulgent, there are plenty of gluten-free options. Many potato chips, tortilla chips, and popcorn varieties are gluten-free. 
Some types of candy and ice cream are also often free of gluten. Again, it's crucial to check the packaging to ensure the product is indeed gluten-free.
If you struggle to even flirt with the idea of giving up your favorite foods or working out till your legs give way – BetterMe app is here to breathe a fresh perspective into the way you view the weight loss process! Check out the app and experience the fun side of fitness and dieting with BetterMe!
Does Yogurt Have Gluten?
Plain yogurt is naturally gluten-free because it's made from milk and active cultures, neither of which contain gluten. However, flavored yogurts or those with added ingredients may contain gluten, so it's always best to check the label if you're following a strict gluten free diet.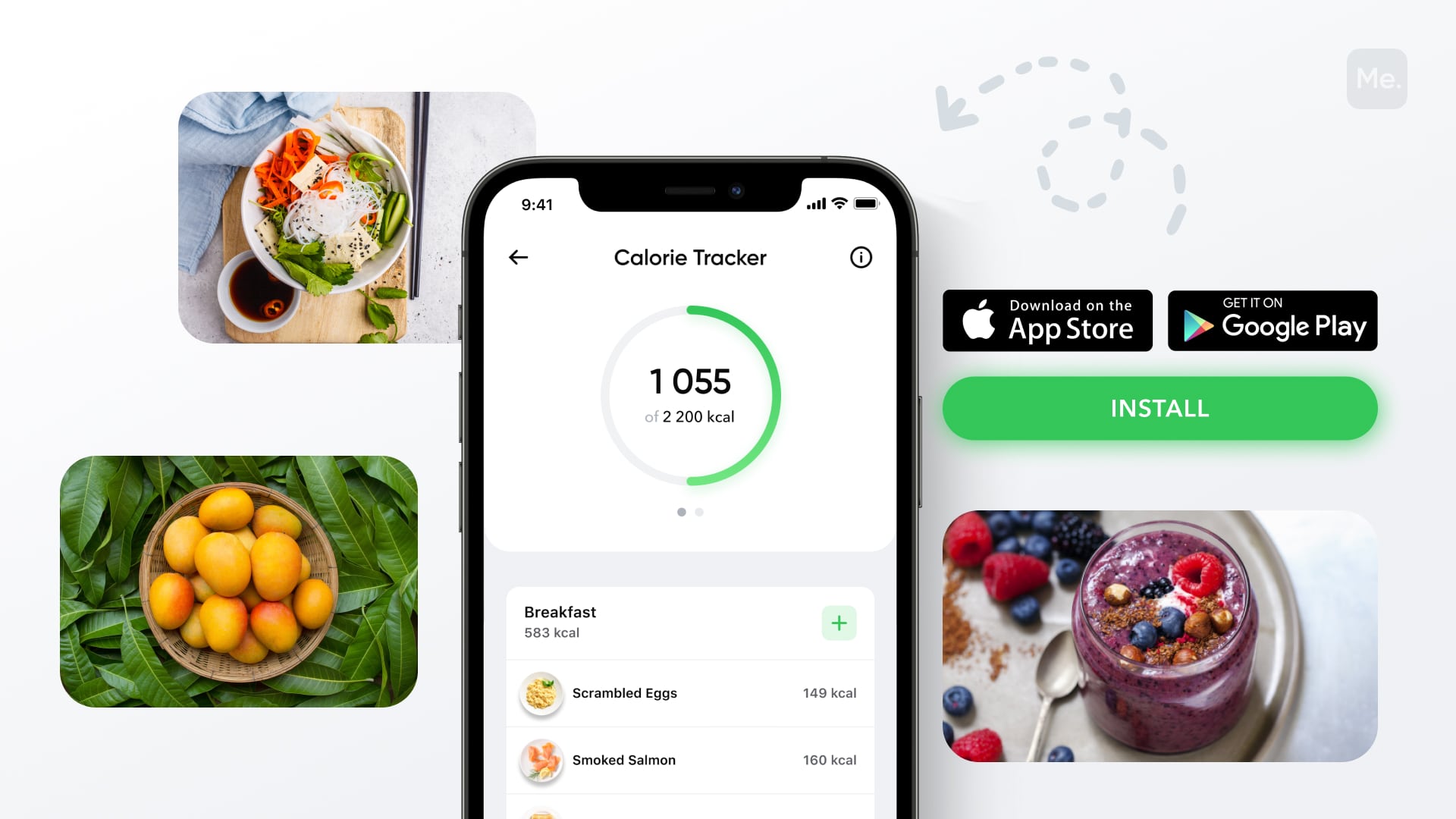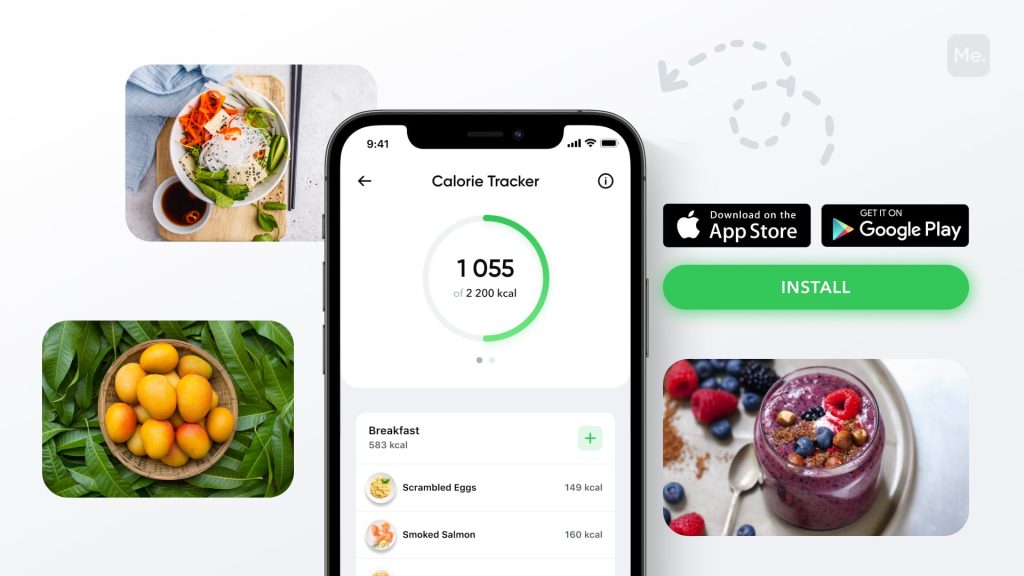 Does Chocolate Have Gluten?
Pure chocolate, which is made from cocoa beans, sugar, and sometimes vanilla and lecithin, should be gluten-free. However, many chocolate bars and candies have fillings or additions like wafers, nougat, or pretzels that contain gluten. 
Additionally, cross-contamination can occur if the chocolate is manufactured in a facility that also processes gluten-containing foods. That said, if you need to avoid gluten, it's always wise to check the product label before indulging in any chocolate treat.
Read more: Gluten Free Mediterranean Diet: The Combo No One Knew We Needed.
Frequently Asked Questions
What Food Is Highest in Gluten?
Foods that are highest in gluten are those that contain wheat, barley, or rye as these grains are the primary sources of gluten. Here's a list of some high-gluten foods:
Breads:

Especially whole-wheat breads, as they use the entire grain.

Pastas:

Traditional pastas are made from wheat flour which is high in gluten.

Cereals:

Many breakfast cereals are made with wheat, barley, or malt (from barley), all of which contain gluten.

Baked Goods:

Cookies, cakes, muffins, pastries, and other baked goods typically contain wheat flour.

Seitan:

This is a meat substitute popular in vegetarian and

vegan diets

, and it's made from wheat gluten.
Are French Fries Gluten-Free?
French fries themselves, being made from potatoes, are naturally gluten-free. However, cross-contamination can occur during the frying process if the same oil is used to fry foods that contain gluten. 
Additionally, some restaurants or manufacturers may coat their fries in flour before frying to add crispness, which would add gluten. It's always important to ask or check the packaging if you're unsure.
Are Bananas Gluten-Free?
Yes, bananas are naturally gluten-free. They are a fruit and do not contain any wheat, barley, or rye. They can be a great part of a gluten-free diet, providing natural sweetness and a host of nutrients. 
However, be aware of banana-flavored or banana-containing products, like banana bread or banana chips, which may contain gluten depending on their other ingredients.
Do Spices Have Gluten?
Do spices have gluten? Raw spices and seasonings made from plants are gluten-free. However processed spices that contain added substances such as wheat flour and wheat starch are not.
You can opt to buy whole, organic spices and grind them at home. Always check the labels when buying your spices and seasonings mixes to ensure that no gluten containing substances have been added. 
The Bottom Line
Gluten-free snacks are easy to come by as there is a wide variety of naturally gluten-free foods. From fruits and vegetables, to popcorn and chips, you can satisfy your cravings without the fear of consuming gluten. When buying processed snacks or baked goods, always check labels for potential allergens and cross-contamination warnings.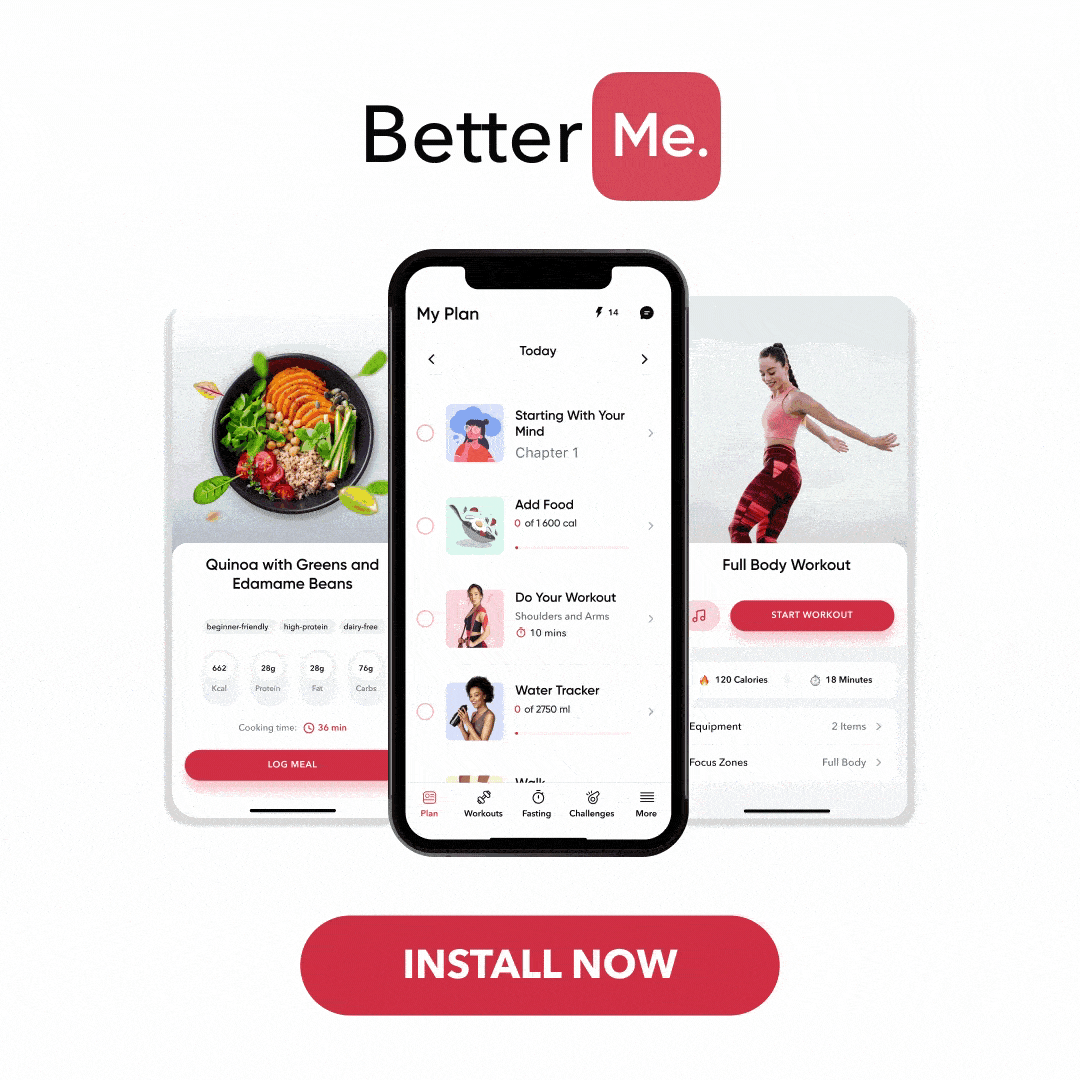 DISCLAIMER:
This article is intended for general informational purposes only and does not address individual circumstances. It is not a substitute for professional advice or help and should not be relied on to make decisions of any kind. Any action you take upon the information presented in this article is strictly at your own risk and responsibility!