It's common knowledge to know the importance of having a healthy breakfast in the morning. Those who are taking action on this knowledge are constantly looking for recipes to enhance their general health and well-being. But for those suffering from gluten and lactose intolerance, finding gluten and dairy-free breakfast options suitable for their digestion is another struggle.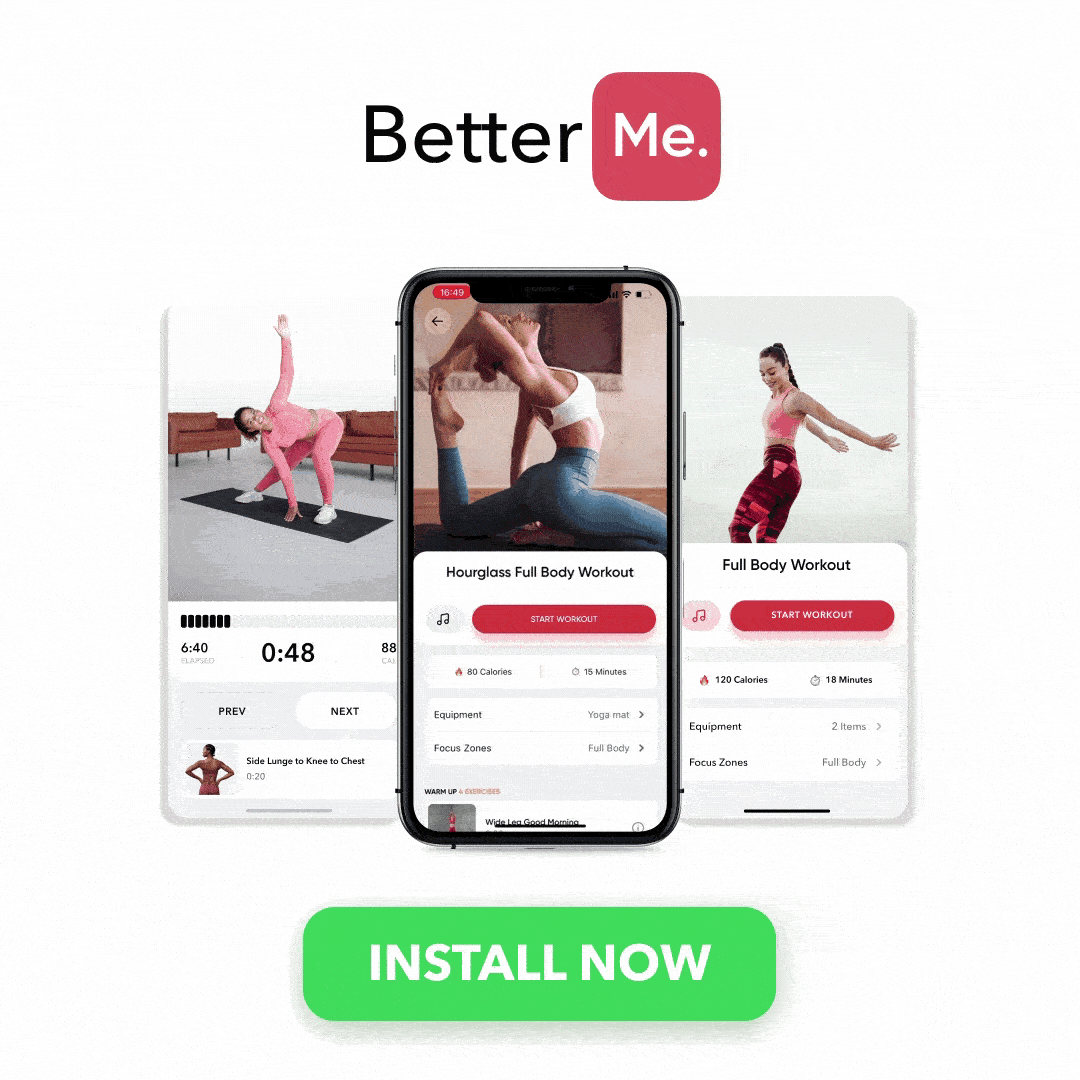 Awareness of achieving optimum health has significantly increased the popularity of clean eating. While clean eating is a rewarding practice, gluten– and lactose-sensitive people need a lot of dedication and consistent efforts to get results.
The everyday routine of finding gluten and dairy-free breakfast recipes can easily puzzle anyone. As a result, you are supposedly left with minimal choices, which often leads to malnutrition.
This is exactly why gluten and lactose-intolerant individuals frequently overlook breakfast. Even though it is the most important meal of the day, it is often ignored because the popular breakfast options contain huge quantities of gluten and lactose.
Coming up with breakfast foods that are both wholesome and filling can be difficult for people with such dietary restrictions. However, there are many delicious gluten and dairy-free breakfast ideas available with the right ingredients and recipes.
Let's walk you through the most useful ones:
What To Eat For Breakfast Gluten And Dairy Free?
Choosing unique gluten and dairy-free breakfast options can be a pretty daunting task. The unavailability of many famous choices can easily stress someone.
So what should you do in this condition? Here are some healthy suggestions to help you navigate through your choices:
Smoothies
A straightforward fruit smoothie made with almond or coconut milk and fresh fruits like bananas and mangoes is a great way to start the day. It is healthy and rich in carbohydrates, giving you an instant energy boost (1).
You can also incorporate some protein powder or nut butter for elevated flavor.
Dairy-Free Cereal
Most lactose-intolerant people run away after hearing the word cereal, but many cereal options feature gluten-free oats, nuts, and seeds. It is a quick solution for busy days and ensures you get a healthy meal without breaking your dietary limitations.
Quinoa
Another popular gluten-free breakfast item is quinoa. It is a great substitute for oats in a breakfast bowl and is impeccably filling.
Plus, it has a high protein and fiber content to keep you going all day long. Any quinoa recipe may include vegetables, avocado, and a poached egg for added nutrition.
Pancakes
If you are always in a rush, pancakes made with almond or coconut flour will become your favorite go-to breakfast.
It will take some time to adjust to the different tastes, but it works well with any topping. You can also drizzle some maple syrup and add fresh fruit to complete the dish.
Read More: Delicious Gluten Free Breakfast Sandwich Recipes
What Breakfast Food Can You Eat With A Gluten And Dairy-Free Diet?
No dietary disease should limit a person from enjoying a healthy breakfast in the morning. Whether you're gluten-sensitive, lactose intolerant, or both, you can still enjoy a delectable range of gluten- and dairy-free breakfast options.
If you are unsure about the process or still learning it, here are some recipe ideas to widen your range of everyday breakfast items:
Gluten-Free And Dairy-Free Banana Pancakes
Banana pancakes are usually a staple breakfast dish of any household. But when struggling with dietary restrictions, you must play safe and substitute the ingredients where necessary.
Here's how you can make delicious gluten/dairy-free banana pancakes.
Take one banana, mash it, and add two eggs. Now, incorporate half a cup of almond flour, half a teaspoon of vanilla, and half a teaspoon of baking powder. Pour the batter like usual pancakes, and enjoy with your favorite toppings.
Gluten-Free And Dairy-Free Chia Pudding
Chia pudding might be your calling if you're craving a healthy yet sweet, gluten, and dairy-free breakfast. It requires more preparation time, but the results are worth it. Moreover, unlike other puddings, this won't leave you bloated for days.
To make a gluten and dairy-free chia pudding, mix chia seeds, vanilla, and any sweetener with almond milk. Do this a night before you want to consume the dish. Now, refrigerate it overnight, and let it set.
In the morning, you'll find a beautifully set chia pudding suitable for your dietary requirements. 
Gluten-Free And Dairy-Free Breakfast Hash
Not everyone likes to start their day with a lavish breakfast. If you're one of them, this gluten- and dairy-free hash would make the perfect breakfast. It is a simple meal rich in carbohydrates and packed with amazing flavors.
To make a dairy/gluten-free hash, all you need is a sweet potato, a bell pepper, a small onion, some garlic, and spices of your choice.
Peel your potato and mash it. Put some olive oil in a pan and saute your diced onion with bell pepper, potato, and garlic. After that, you can add your spices and cook until it develops an aroma.
Serve with cilantro and other herbs of your liking.
Want to build an attention-grabbing bubble butt, blast away fat that's stored in all the wrong places, spring-clean your diet, turn back the clock on your skin, skyrocket your self-confidence and shatter your insecurities? Check out the BetterMe app and set this plan in motion!
What Breakfast Foods Are Gluten And Dairy Free?
When we think about breakfast, options like cereal, waffles, and sandwiches come to mind. Even though they are great for a greater majority, such food options become a nightmare for people looking for gluten and dairy-free breakfast options.
In such cases, you must showcase your creativity and experiment with breakfast substitutes that fill you up without making you sick. Fortunately, many breakfast foods, such as eggs, fresh fruits, vegetables, and nuts, are naturally gluten and dairy-free.
Here is a detailed overview of these food items:
Eggs
Eggs are a signature breakfast option in any kitchen. They are naturally dairy- and gluten-free. Furthermore, eggs may provide balanced nutrition and energize you for a long time (2). It is a great protein source and provides essential vitamins like B12, Vitamin D, and Choline.
Because it is such a simple food item, it gives you room to show your creativity. You can make several sweet and savory dishes using eggs as your key ingredient. Such foods include a breakfast burrito, pancakes, and scrambled eggs.
Fruits And Vegetables
Fruits and vegetables comprise a major portion of anyone's daily food intake. Everyone should consume at least five servings of fruits and vegetables to avoid numerous health problems (3).
Not only are these natural foods free of additives, but they are also gluten and dairy free. Specifically, the ones who are still in season. Using fruits as your base ingredient, you can play around with different gluten and dairy-free breakfast ideas and create new daily options.
That said, the famous choice of using fruits in breakfast is usually making smoothies. These smoothies are quick to make, easy to carry, and packed with nutrition.
Read More: Gluten-Free Bagel Recipe: A Delicious Yet Simple Twist On A Classic Pastry
Dairy-Free Milk Substitutes
It is a common understanding that milk is one of the most important food items a kitchen should contain. But in cases of lactose intolerance, this key food can be quite troublesome.
Under such conditions you can easily substitute your  ordinary milk with any of the following dairy-free milk options:
Almond Milk
An excellent source of Vitamin E, almond milk is produced from ground almond flour and water. It offers a low-calorie count with a lot of health benefits.
It is not only good for lactose-intolerant people but also for the ones who want to cut down their calorie intake. Also, almond milk is great for skin health and promotes skin rejuvenation naturally (4).
Coconut Milk
Opposite to its counterparts, coconut milk is a calorie-dense dairy-free milk option. It contains lauric acid, which promotes brain health and is produced from the flesh of mature coconuts.
Oat Milk
Oat milk is another popular option for heart health among lactose-intolerant people. It contains high levels of fiber and beta-glucans, which may naturally lower blood cholesterol levels (5).
Nuts And Seeds
Nuts and seeds are a great source of protein and healthy fats for gluten-sensitive and lactose-intolerant people. These small seeds are densely packed with nutritional elements like magnesium and selenium. You can enjoy them or add them to your breakfast cereal or smoothies.
Nuts and seeds may naturally reduce the body's bad cholesterol  (LDL) and promote good cholesterol (HDL) levels. Furthermore, these nuts are high in protein and can elevate any dish's protein levels (6).
Also, they can boost your immune system by maintaining the necessary vitamin levels.
When it comes to weight loss, progress is made by inches, not miles, so it's much harder to track and a lot easier to give up. BetterMe app is your personal trainer, nutritionist and support system all in one. Start using our app to stay on track and hold yourself accountable!
Can You Eat Eggs On A Gluten-Free And Dairy-Free Diet?
Yes, eggs may be considered safe for celiac disease and a famous breakfast option for those following a gluten- and dairy-free diet.
They are naturally gluten-free and dairy-free, making them a perfect addition to your morning routine (7). They are a great source of protein and can be enjoyed in many ways, such as scrambled, poached, or boiled. You can add vegetables and spices to your eggs for nutrition and flavor.
However, it's important to note that some people with celiac disease or gluten sensitivity may also have an egg intolerance or allergy. If you're unsure, it's best to talk to a healthcare professional or a registered dietitian before making any dietary changes.
The Bottom Line
Eating a gluten- and dairy-free breakfast can seem daunting at first, but it can be easy and delicious with a little planning and creativity. From smoothies to customized breakfast bowls, many options are readily available.
To consume a balanced diet, it is important to focus on whole foods and fresh ingredients rather than processed or pre-packaged foods. Experiment with different flavors and ingredients to find what works best for you.
With a little effort, you can create delicious and healthy gluten and dairy-free breakfasts that will satisfy you and energize you throughout the day.
DISCLAIMER:
This article is intended for general informational purposes only and does not address individual circumstances. It is not a substitute for professional advice or help and should not be relied on to make decisions of any kind. Any action you take upon the information presented in this article is strictly at your own risk and responsibility!