There are many dos and don'ts for weight loss, but using a healthy, nutrient-packed food is definitely high among the list of dos. If anything, proper nutrition guarantees that you're energetic enough to work out and reach your body goals.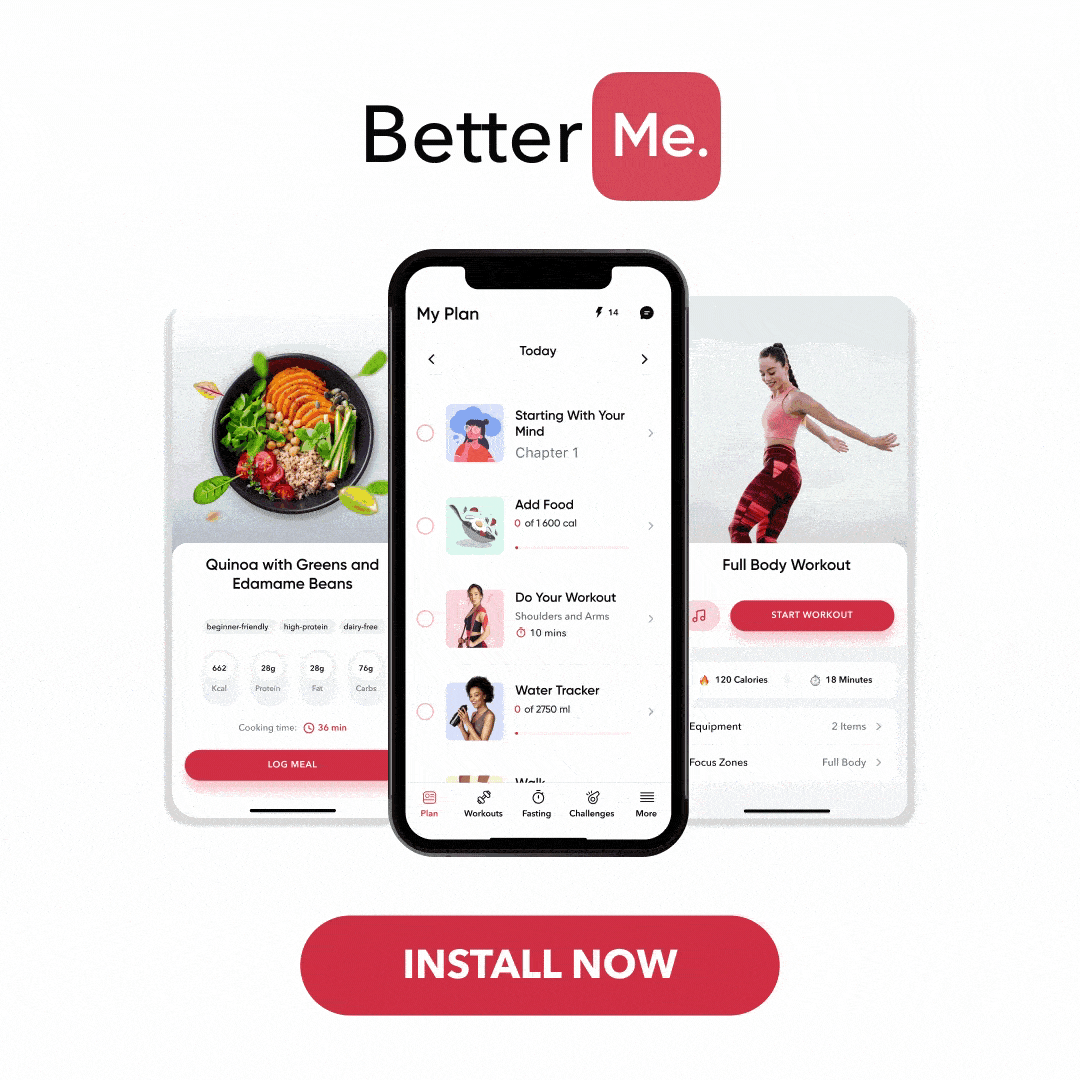 The flax plant is a nutrient-dense crop that has multiple uses, and its seeds are particularly popular in nutrition circles. Many believe that flax seeds can speed up weight loss. If you're curious to know, "Does flaxseed help with weight loss?" here's what science says. 
Is Flaxseed Good For Weight Loss?
Does flaxseed help you lose weight? Yes, it can. This effect is attributable to it's nutritional profile. According to information provided by the USDA, 1 tablespoon of whole flaxseeeds has the following nutrients (7):
Carbohydrates (3 grams per tablespoon)
Flaxseeds have two different types of carbs. Most of it (2.8 grams) is fiber — the amount of this nutrient is lower in ground seeds than whole ones. Fiber boosts digestive health and is super filling. You digest it more slowly, and get less urges to snack (3).
Research suggests that something as simple as aiming to eat 30 grams of fiber each day can help you lose weight, lower your blood pressure, and improve your body's response to insulin nearly as effectively as a more complicated diet (8).
The other carbohydrate in these seeds comes from naturally occurring sugar. The sugar content is very small, and so this food has a glycemic load of zero. It means that eating flaxseed is not likely to have an impact on your blood glucose levels (1).
Fat (4.3 grams per tablespoon)
The fat in flaxseed is primarily "good fat". It's a polyunsaturated fat that can boost your health when used in place of saturated fats in your diet. Flaxseed contains both omega-3 and omega-6 fatty acids and is one of the best plant-based sources of essential fatty acids.
Research into the weight-loss benefits of healthy fats is still ongoing. However, current information is that these fats may have the following benefits (5):
Improve glucose sensitivity

Reduce insulin resistance

Reduce markers of inflammation

Speed fat oxidation by stimulating a specific receptor in the liver that affects fat
Therefore, choosing polyunsaturated fats is better for weight management than foods containing saturated fats. For example, your weight loss goals could benefit from eating salmon instead of beef for dinner or cooking with canola oil instead of butter. 
Others
While carbohydrates and fat are the major nutrients in flaxseed, these nutrients are also present in smaller quantities (7):
Calories: 55

Sodium: 3.1mg

Sugars: 0.2g

Protein: 1.9g
Read More: Oat Smoothie Weight Loss: Give Your Busy Mornings A Much-Need Nutritional Boost
How To Eat Flaxseeds For Weight Loss?
Is flaxseed good for weight loss? Yes — and science has proven its enormous benefits. It's available as whole, milled, or ground seeds and as flaxseed oil. The best way to get the benefits of flax seeds is by consuming them ground instead of whole.
Your digestive tract cannot break down and extract all the nutrients in flaxseed. Grinding them creates a flax meal — an easily digestible variety of the nutritional powerhouse.
Research has proven that extended exposure to oxygen, heat, and light reduces the potency of polyunsaturated fats (4). Experts recommend grinding the seeds at home so that the healthy polyunsaturated fats aren't exposed to oxygen for long while sitting on a shelf at the store. A coffee grinder or small food processor is good enough for the job.
If you have no choice but to buy pre-ground flax seeds, store the meal in a dark container not made of metal. Metallic containers contain minerals that contribute to fat breakdown, and may interfere with the levels of heart-healthy fats in the powder.
Flaxseeds are a versatile food that can be used as an ingredient or by themselves. To reap the health benefits of these seeds here are four ways you can use them.
As the main ingredient – whole or as a flax meal, they can be the main ingredient for recipes such as bread and crackers. 

As an egg substitute – flax meal can replace eggs in any baking recipe by mixing 1 tbsp powder in 3 tbsp water and letting it sit for 15 minutes before use. 

Use flaxseed as a topping – flax meal can be sprinkled on smoothies, yoghurt, or oatmeal for more nutrition

As a mix in – flax meal can be mixed into bread dough, applesauce, or smoothies to boost nutrition. 
As a dietary supplement, flaxseed comes in different forms such as capsules, tablets, and powder. Oral supplements have less fiber but might be more convenient for people who don't have the time or tools to grind the seeds. The supplements contain pressed flaxseed oil which is packed with all the nutrients you need.
6 Flaxseed Recipes You Can Use At Home
Finding a recipe with flax seed that suits your diet can be challenging. We've compiled all the best flaxseed meal recipes for you to try. 
Flaxseed And Blueberry Oatmeal (276 calories)
Ingredients
1 cup whole milk, plus more to taste (you can use almond milk or any other)

3/4 cup water

1 cup old-fashioned rolled oats (or gluten-free old fashioned oats)

2 Tbsp. ground flaxseed (flaxseed meal)

1/4 tsp. kosher salt

1/2 cup fresh blueberries (or sliced strawberries, raspberries, or blackberries)

2 Tbsp. roughly chopped pecans, toasted (or almonds, chopped walnuts)

1 Tbsp. maple syrup or honey, plus more to taste
Method
In a small saucepan (at least 2-quarts), bring milk and water to a boil over medium heat. Make sure the milk does not over boil. Reduce the heat to medium-low and stir in oats, flaxseed, and salt. Cook for 6-7 minutes, uncovered, or until the oats are tender and almost all of the liquid has been absorbed. Stir frequently. Oats should be nice and creamy. You might need to dial down the heat as well.

Remove from heat, cover, and let the oatmeal rest for 5 minutes before serving. If need be, stir in a little milk to thin out or until desired consistency.

Divide between two serving bowls. Top with blueberries, pecans, and maple syrup. Serve immediately.
Need a companion on your weight loss journey? BetterMe is there for you every step of the way. From workouts to nutrition — find it all in this app that's free to download and easy to use!
Apple Pie Overnight Oats (281 calories)
Ingredients
1 cup rolled oats

1 cup shredded apple (~1 medium apple)

one tablespoon orange juice

1 tablespoon maple syrup

1.5 cups unsweetened almond milk

1 teaspoon vanilla extract

1 tablespoon ground flax

2 teaspoons ground cinnamon

1/4 teaspoon ground nutmeg
Method
First, add shredded apples and orange juice to a medium-sized mixing bowl or meal-prep container. Mix well and then add the rest of the ingredients.

When all ingredients are combined, place in the refrigerator for at least two hours or overnight.

Remove from the fridge and top with your favorite overnight oat toppings.
Strawberry-Banana Green Smoothie (381 Calories)
Ingredients
1 medium banana

1 cup baby spinach

½ cup low-fat plain Greek yogurt

½ cup nonfat milk

6 frozen strawberries

1 tablespoon flaxseeds
Method
Puree banana, spinach, yogurt, milk, strawberries, and flaxseeds in a blender until smooth.
Strawberry Flaxseed Smoothie (134 Calories)
Ingredients
1/2 cup plain fat-free Greek yogurt

1/2 cup frozen strawberries

1 tablespoon freshly ground golden flaxseeds

1 teaspoon pure vanilla extract, optional

1/8 teaspoon stevia, or to taste

1/2 cup water
Method
Place Greek yogurt, frozen berries, flax, vanilla, stevia, and water in a blender pitcher.

Pulse until smooth and creamy. If the mixture is too thick add more water, 1 tablespoon at a time.
Read More: Weight Loss Smoothie Plans To Help You Get Snatched In A Heartbeat
Honey Almond Flax Granola (230 Calories)
Ingredients
3 cups old fashioned rolled oats 

1 cup raw almonds

1/2 cup unsweetened shredded coconut

1/3 cup ground flaxseed

1/4 cup wheat germ 

1/2 teaspoon kosher salt

half teaspoon ground cinnamon

1/2 cup honey

2 tablespoons melted virgin coconut oil

1 teaspoon pure vanilla extract

1 large egg white

Up to ¾ cup mix-ins of choice: chocolate chips apricots, figs, dates, craisins, raisins, etc., chopped if large
Method
Preheat your oven to 300 degrees F. Line a large baking sheet with parchment paper.

In a large bowl, stir together the oats, coconut, almonds, flaxseed, wheat germ, salt, and cinnamon. Pour in the honey, coconut oil, and vanilla extract and stir to coat. Taste and add additional honey if you prefer a sweeter granola.

In a small bowl, briskly whisk the egg white until it is frothy. Stir into the granola mixture, doing your best to evenly incorporate it throughout.

Spread the granola in a single layer on the prepared baking sheet. Bake for 20 minutes, then remove the sheet from the oven, and with a large spatula, carefully flip large sections of the granola over, doing your best to keep them intact (this is what forms the granola chunks.) 

Rotate the pan 180 degrees, return it to the oven, then bake for 15-20 additional minutes, until the granola is golden brown and feels almost dry to the touch (it will continue to crisp as it cools). Watch it carefully towards the end, as honey tends to quickly brown.

Remove from the oven, place the pan on a cooling rack, then let the granola cool completely on the pan. Break granola into chunks of your desired size, then carefully mix in the dried fruit. Enjoy with milk, yogurt, or on its own as a snack.
If you tend to let yourself off the hook, raise the white flag when things get tougher than you expected, send yourself on an unconscious binge-eating trip – BetterMe app is here to help you leave all of these sabotaging habits in the past!
Flaxseed Chicken Tenders (241 Calories)
Ingredients
2 lbs boneless, skinless chicken breast sliced into strips or nuggets

1 cup flaxseed ground

½ tsp salt
Method
Preheat the oven to 425F degrees. Lay parchment paper or a silicone baking mat on a baking sheet.

Combine salt and flaxseed, then dip the chicken tenders into the flaxseed until the chicken is evenly coated.

Place prepared tenders on the baking sheet. Bake for 15-18 minutes, or until the internal temperature of the chicken reaches 165 degrees.
Precautions When Using Flax Seeds For Weight Loss
Flax seeds are safe for most people in moderate amounts. However, there are a few precautions you must keep in mind:
Unripe Flax Seeds Can Be Toxic
Raw flaxseeds do contain some trace amounts of cyanide and cadmium, two harmful elements, which can cause stomach issues in some people (2). The processing of flax seeds reduces potential risks associated with poisoning. Heating the seeds also removes most of these toxins.
However, the toxin levels in flax seeds are less than those in smoking tobacco. This is primarily because cyanide and cadmium exist in such small quantities they are considered relatively negligible (2).
Flaxseed Supplements Might Not Be Safe For Pregnant Women
Flaxseed may be unsafe during pregnancy as it may have mild hormonal effects, but there is no reliable research on flaxseed's effects on pregnancy outcomes. 
Some research suggests that flaxseed oil taken in the second or third trimester of pregnancy may increase the chance of premature births (6). This association was only found with flaxseed oil, not actual flaxseeds. Little is known about whether it's safe to use flaxseed oil while breastfeeding.
Flaxseeds Can Cause Constipation
It's important to drink plenty of water when using flaxseed for weight loss. Due to it's high fiber content, this superfood can easily cause constipation (4). Drinking enough water helps it move through your digestive tract and supply you with all nutrients. 
You shouldn't take flaxseed if you have ileus or an esophageal or gastrointestinal stricture. You also shouldn't take it if you have an acute inflammatory illness of the intestine, stomach, or stomach entrance.
The Bottom Line
Flaxseeds are a superfood that can aid your weight loss efforts. With high fiber and healthy fat content, they are a great addition to your smoothies, bread, and snacks. Consult your doctor before taking these if you're pregnant, on medication, or prone to constipation.
Can BetterMe Help?
Diet is a sure-fire way to shed pounds. But even with all the flaxseed recipes, doing it alone can be overwhelming. That's why the BetterMe app gives you all the diet related support you need. Download the app to find customizable meal plans that have nutritional information, track your calories, and water intake – all in one app. Plus, you get to explore workouts as a way to boost your weight loss!

DISCLAIMER:
This article is intended for general informational purposes only and does not address individual circumstances. It is not a substitute for professional advice or help and should not be relied on to make decisions of any kind. Any action you take upon the information presented in this article is strictly at your own risk and responsibility!
SOURCES: