Do you love the smell of black pepper? Are you struggling with bad skin, hair, or anxiety? Perhaps you're curious about aromatherapy and how it may help you manage pain, quit smoking, or fight infections. Black pepper oil benefits might surprise you. Black pepper is used as an essential oil, marinade, or food ingredient. Meanwhile, it can combat everything already mentioned and more. Black pepper oil even lowers your blood pressure. Let's see how this fantastic oil can benefit your skin, hair, and health.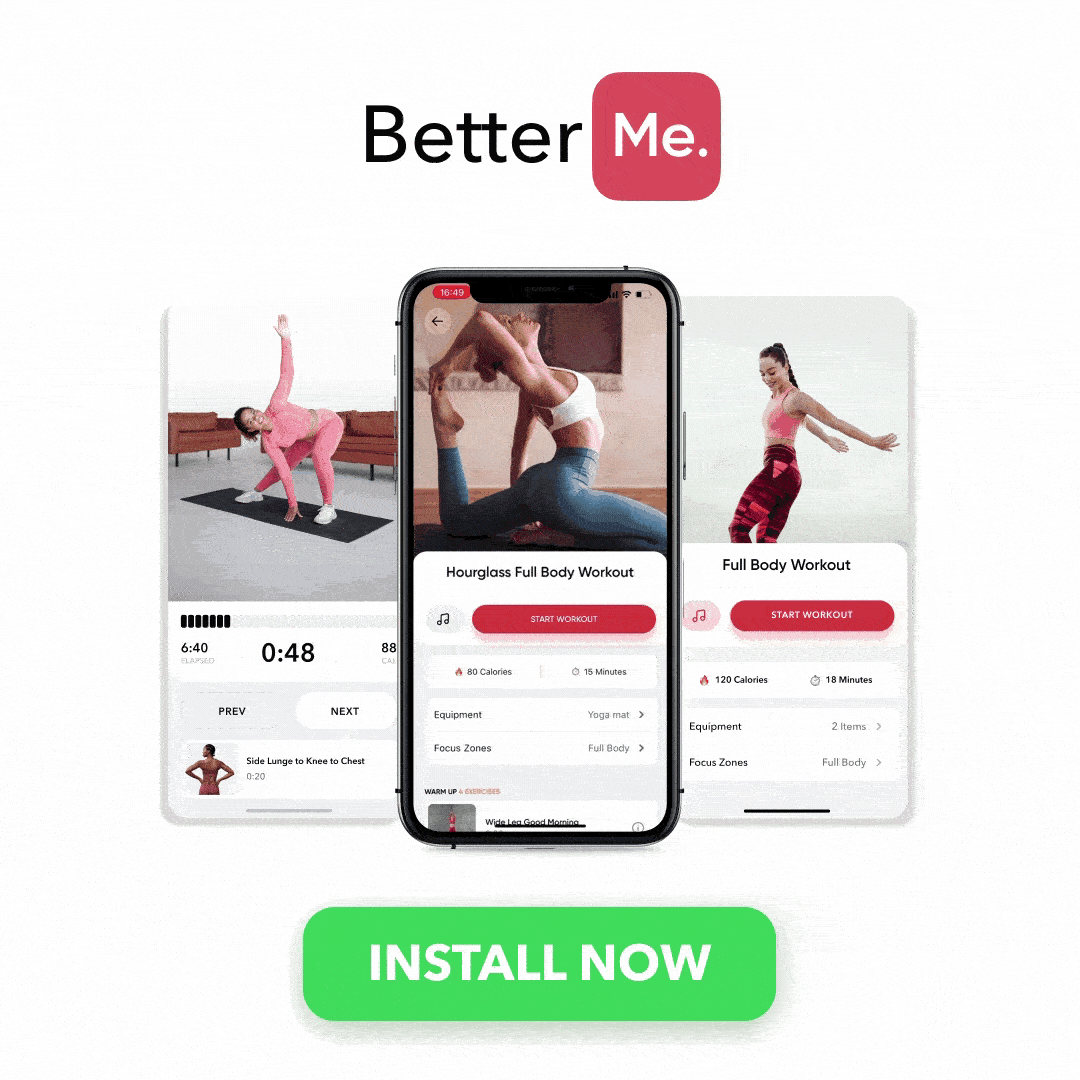 Black Pepper Essential Oil Benefits
First, let's understand what black pepper oil is because it conceals a vital ingredient. The University of Belgrade explains it as a plant extract from the Piper Nigrum L. perennial vine (13). Essential oil companies extract secondary metabolites to make oils you can use to:
Inhale through aromatherapy,

Marinade or spice foods,

Preserve food products,

Rub or massage into your skin,

Add a spicy accord to perfumes.
The Central Food Technological Research Institute found the pungent ingredient in black pepper to be piperine (6). Piperine is the aromatic ingredient you inhale or spread over your skin in aromatherapy. Meanwhile, it's the ingredient linked to many benefits. 
A Surprising Benefit Of Black Pepper Oil
The University of Belgrade studied whether black pepper could preserve foods (13). It removed Staphylococcus aureus bacteria from soups. It has antimicrobial properties that eliminate harmful bacteria. This indicates that you can preserve food with black pepper oil. 
Black Pepper Essential Oil Skin Benefits
Black pepper essential oil diluted with carrier oils is a good massage lubricant. Meanwhile, black pepper oil has benefits if you rub or massage it into the skin. 
Slows Aging
The dōTERRA International Institute studied the anti-aging properties of black pepper essential oil (11). Black pepper oil contains many antioxidants and piperine. The ingredients combat oxidative stress, stimulating tissue remodeling and reducing free radicals.
Read More: Is Sesame Oil Keto? Read This Before You Go Grocery Shopping
Enhances Blood Circulation Under The Skin
Black pepper essential oil can improve circulation to heal the skin or wounds. The University of Yalova studied how black pepper oil benefits circulation when applied to the skin (14). They tested whether it improved circulation around catheter insertion areas. 
Helps Fungal Infections
Annoor Dental College and Hospital studied the effects of black pepper oil on candida and fungal infections with colleagues from around India (3). Black pepper essential oil was among the best integrative treatments for candida. It can reduce fungal skin infections. 
Black Pepper Oil Benefits For Hair
Black pepper oil may benefit your hair in various ways. Let's see what happens to your hair when using black pepper essential oil in your shampoo or conditioner. 
Improves Hair Health
The Poona College of Pharmacy reviewed the effects of piperine found in medical products (19). Piperine is a crucial ingredient in black pepper oil. The study showed how piperine strengthens, protects, and shines hair. The element often makes it to hair-growth products. 
May Stimulate Hair Growth
Dr. Keith Singletary studied how black pepper oil benefits hair (21). Black pepper oil stimulates antiangiogenic activity with the piperine. Preliminary evidence shows it can help hair regrow once it's lost. Black pepper oil is good for hair growth and vitality.
If you wish to cinch your waist, tone up your bat wings, blast away the muffin top – our fitness app was created to cater to all your needs! BetterMe won't give excess weight a chance!
Black Pepper Aromatherapy Oil Benefits
Aromatherapy is a fast way to inhale black pepper oil's benefits. Let's discover how it benefits you to inhale this incredible ingredient. 
Reduces Pain
Poland's Gdynia Maritime University studied the pros and cons of black pepper oil (15). Using black pepper oil in aromatherapy reduces chronic pain and inflammation. Massaging oils diluted with carrier oils can also reduce pain and inflammation. 
Detoxes Your Body
The Indian Institute of Technology found black pepper oil contains piperine, a biotransformative element (20). Piperine detoxes your body by making you sweat more. Meanwhile, it enhances your body's ability to absorb nutrients and vitamins. 
Stimulates Your Appetite
Japan's Takuto Rehabilitation Center for Children studied whether black pepper oil can stimulate an appetite through olfactory senses (18). Black pepper aromatherapy oil can stimulate your senses to help you eat better if you're struggling in this area. 
Fights Dangerous Bacteria
Ningbo University in China studied the antibacterial effects of piperine and black pepper essential oil (2). Black pepper oil was strong enough to eliminate E-Coli bacteria. It's an antibacterial component in the meat industry, but it can also fight bacterial infections in you. 
Reduces Viral Infections
Mohanlal Sukahdia University in India confirmed black pepper oil is an antiviral (22). Black pepper essential oil was among the best antiviral spice and plant elements to combat viral infections. So, say goodbye to colds and influenza sooner than later. 
May Cause Smoking Cessation
The Nicotine Research Laboratory in Durham found black pepper essential oil could cause smoking cessation (17). Inhaling black pepper essential oils in aromatherapy could decrease the withdrawals you experience when trying to quit smoking.
Read More: Say Goodbye To Visible Aging With The Best Essential Oil For Skin Tightening
Health Benefits Of Black Pepper Essential Oil
Black pepper oil's benefits aren't over yet. The essential oil has incredible health benefits. Let's discover how it can help you. 
May Improve Anxiety
India's IFTM University and SD College of Pharmacy and Vocational Studies found black pepper oil can help reduce anxiety (4). The piperine ingredient increases serotonin in rats' brains to help them feel less anxious. This indicates that black pepper oil may reduce stress. 
Improves Digestion
The Pakistan University of Agriculture reviewed how practical black pepper oil benefits are in the real world (5). One review focused on whether black pepper oil improves digestion. Indeed, black pepper oil is an antimicrobial that protects the stomach from harmful bacteria.
Lowers Bad Cholesterol
Thailand's Naresuan University discovered how piperine in black pepper could reduce bad cholesterol (8). Piperine internalizes the cholesterol-producing cells to prevent the reuptake of these harmful proteins. Hence, black pepper helps to reduce bad cholesterol. 
Lowers Blood Pressure
The Federal Urdu University in Pakistan confirmed how piperine in black pepper oil reduces blood pressure (12). Piperine decreases the pressure in your arteries and supports better heart health. It also eliminates harmful elements in your blood. 
Shows Anti-Cancer Activity
The Indian Institute of Technology discovered piperine in black pepper oil might induce anti-cancer activities in your body (8). Alkaloid piperine effectively prevented the progression of chronic myeloid leukemia.
BetterMe is your fast-track ticket to a long-lasting weight loss! Tailor your fitness journey and maximize your results with just a couple of swipes!
How To Use Black Pepper Essential Oil
It doesn't seem fair that you know about black pepper benefits and not how to use it. Here are ideas for using black pepper oil for various reasons. 
How To Consume Black Pepper Oil
The Cleveland Clinic suggests consuming any essential oil in moderation (1). Don't consume black pepper oil directly on your tongue. Instead, add it to food, meat marinades, and warm beverages. Always follow directions on the bottle when adding it to food. 
How To Use Black Pepper Aromatherapy Oil
Doctor of Acupuncture Kerry Boyle confirms aromatherapy is an excellent way to use essential oils (23). Aromatherapy has numerous benefits and can blend other essential oils with black pepper oil. 
How To Diffuse Black Pepper Essential Oil
The Cleveland Clinic recommends adding a few drops to a diffuser (1). However, you can also add them to a bowl of steaming water or on cotton. Inhale the drops on the cotton once the ball absorbs the black pepper essential oil. 
Best Essential Oils To Diffuse With Black Pepper Oil
The Cleveland Clinic recommends the following essential oils to enhance your health benefits when adding them to black pepper oil (1):
Bergamot oil

helps to lower your blood pressure,

Eucalyptus oil

enhances your fight against colds and influenza as an antimicrobial, 

Frankincense oil

reduces inflammation in the respiratory tract,

Lavender oil

relaxes you to reduce anxiety further,

Lemongrass oil

aids in glucose regulation,

Lemon oil

supports pain reduction and cognitive improvements,

Orange oil

also helps with anxiety reduction, 

Peppermint oil

aids digestion further as an antimicrobial,

Rosemary oil

promotes hair growth and fights inflammation.
How To Use Black Pepper Oil On Your Skin
The Atlantic Institute of Aromatherapy recommends diluting any essential oil (24). Diluting essential oil increases its absorption rate and decreases the risk of adverse skin reactions. Add 15 drops of black pepper oil to an ounce of carrier oil before applying it to your skin.
Best Carrier Oils To Add To Black Pepper Oil
Some carrier oils are better than others (23). Doctor of Acupuncture Kerry Boyle recommends the following carrier oils for certain benefits (23):
Coconut oil

is antimicrobial to improve skin health,

Evening primrose oil

is an essential fatty acid that targets eczema,

Grapeseed oil

has antioxidants to make your skin glow,

Jojoba oil

is anti-inflammatory to reduce acne,

Rosehip oil

is an alpha-linolenic oil that induces relaxation.
FAQs
Is Black Pepper Beneficial To Your Health?
Registered Dietician Christine Mikstas says black pepper has numerous benefits (10). Black pepper improves your digestion, intestinal health, and blood circulation. It also strengthens your immune system and provides vitamins A, B6, E, and K, among other nutrients. 
What Are The Benefits Of Black Pepper Oil?
Registered Dietician Christine Mikstas mentions a few benefits of using black pepper products and essential oils (10). Black pepper oil for bone health and a faster metabolism. This means, black pepper oil may help you exercise and process food faster to lose weight. 
How Much Black Pepper Per Day?
The Cleveland Clinic recommends using up to one to two teaspoons of black pepper daily in your diet (16). Most people won't tolerate so much black pepper daily. However, too much of it can also lead to unwanted side effects. 
What Are The Side Effects Of Black Pepper Essential Oil?
The Cleveland Clinic says too much black pepper causes heartburn and digestive troubles (16). WebMD explains black pepper oil may cause burning eyes or skin if you're allergic to black pepper (9). Also, it can cause a cough, aftertaste, or digestive issues when inhaled. 
The Bottom Line
Black pepper oil has enough benefits to ensure you enjoy recommended amounts daily. It improves your skin and hair while giving you a healthy makeover. Fragrant ingredients have tremendous benefits when using them. With that in mind, start adding black pepper oil today.
DISCLAIMER:
This article is intended for general informational purposes only and does not address individual circumstances. It is not a substitute for professional advice or help and should not be relied on to make decisions of any kind. Any action you take upon the information presented in this article is strictly at your own risk and responsibility!