Ginger is praised as an effective health booster which offers nutritional benefits. Still, not everyone enjoys consuming ginger tea or powder for various reasons. Therefore, ginger essential oil could be a great alternative for individuals who desire to promote their health with it. 
Many people gush about the miraculous fat-burning properties of essential oils, particularly ginger. Ginger essential oil is said to allegedly burn fat and improve body shape. But how does this happen? 
If you think that inhaling ginger essential oil aroma or applying it topically automatically sheds calories then we are going to disappoint you. It doesn't work that way. If it did then all overweight people would be sniffing ginger oil daily. 
Read this article to discover the main benefits of ginger essential oil. Spoiler: there are a lot of them. Plus, you will learn how to properly apply ginger essential oil for weight loss and understand how it may aid trim fat. Ginger essential oil for weight loss – is it really working?  
What Are The Effects Of Ginger Essential Oil? 
Ginger essential oil is extracted from ginger rhizome via the distillation process. It is highly concentrated like many other oils. Due to its spicy, sharp, and warm scent, ginger oil is broadly used in aromatherapy. 
Implementing ginger oil into your body-care routine is a good idea since it:
The following ginger essential oil benefits demonstrate the positive effect of ginger oil on your body and physical health. Even though ginger oil is confirmed to be safe by Food and Drug Administration people are advised to talk to their health providers before using the product. 
Read More: Benefits Of Ginger Shots, Recipes, And Everything Else You Should Know
How To Use Ginger Essential Oil For Weight Loss?
There are many ways you can use ginger oil. Please note, that you can't consume or ingest it. Now, let's move to the most common uses for ginger essential oil.
Aromatherapy
Aromatherapy presupposes inhaling ginger essential oil. There are a few ways you can do that:
Diffuser

. Diffusers are special appliances that can fill your room with a flavor aroma. All you need to do is to fill out the diffuser with water and a few drops of ginger essential oil. To create an even more pleasing aroma you can experiment with different blends. Just make sure you are not allergic to them. 

Steam inhalation

. Steam inhalation entails the direct inhalation of the water steam with a few ginger oil drops. Here is how you can prepare the ginger oil steam: 
Heat water until it's steaming and pour it into a bowl.

Add 1-2 drops of ginger oil to the steaming water. 

Place a towel over your head.

With your eyes closed, place your head over the steaming bowl and deeply inhale.
Sprays

. Some people use ginger oil in a spray to freshen their rooms or even bathrooms. To make a ginger spray you will need to: 
Add essential ginger oil to the water. People are recommended to use 10 to 15 drops per ounce of water.

Add a dispersing agent to the water. It might be solubol if you wish. This process helps distribute the essential oil in the water.

Shake the substance and spray.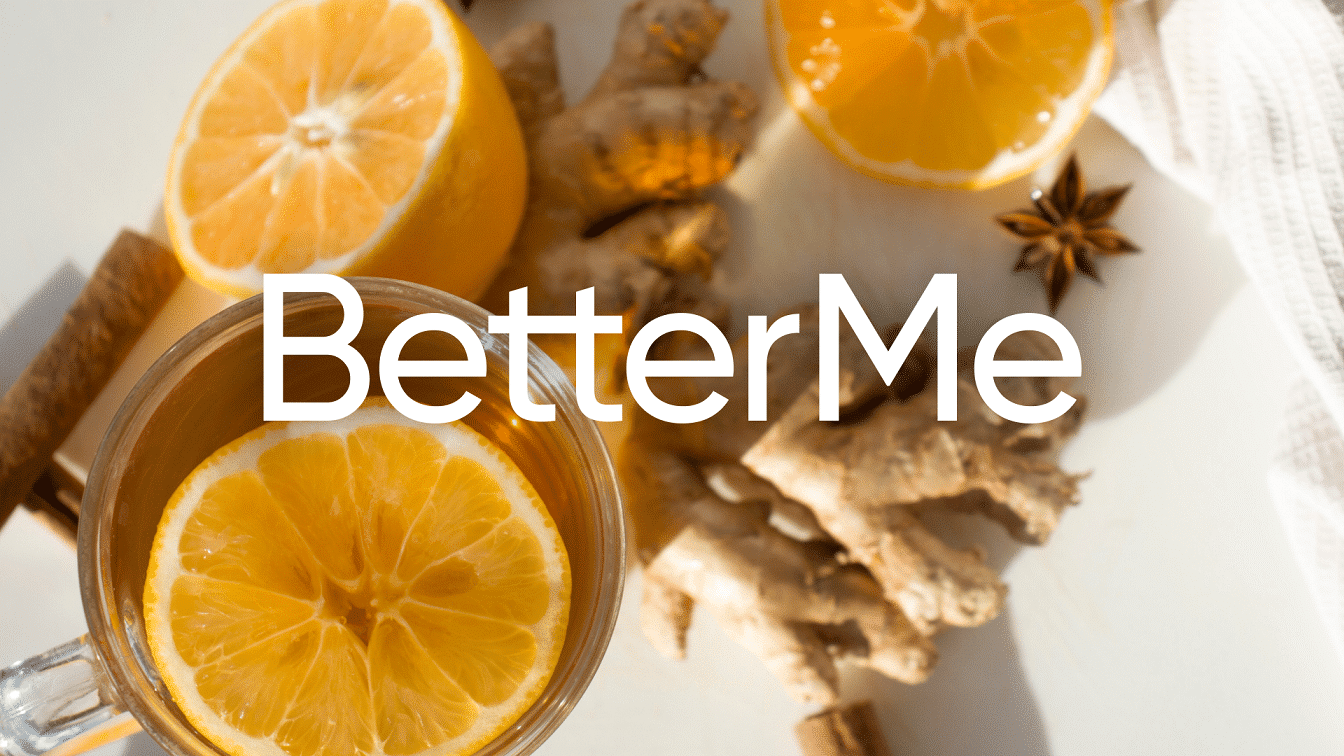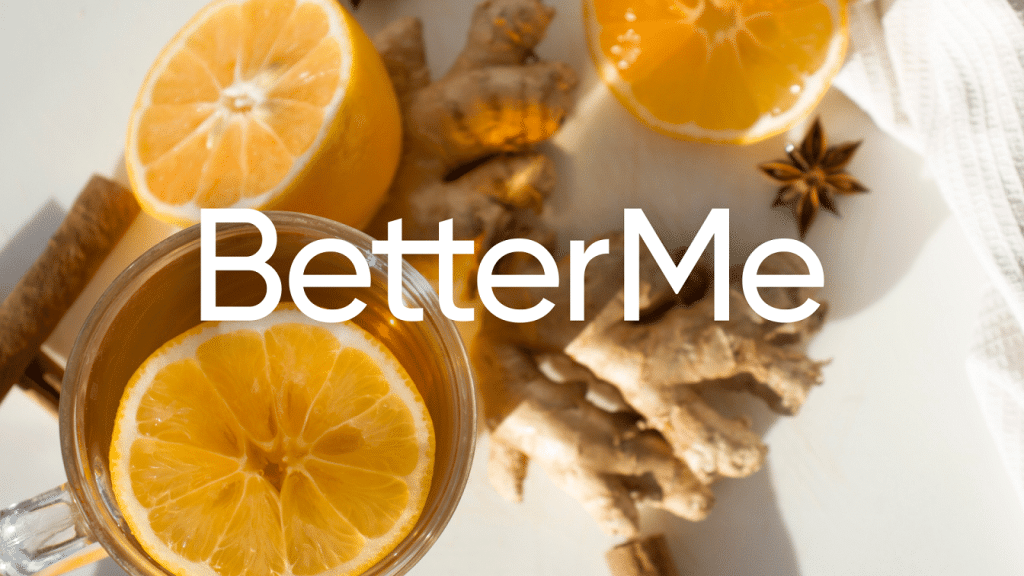 How To Apply Ginger Essential Oil For Weight Loss?
Inhalation is not the only way you can implement essential oils for weight loss into your routine. Since ginger oil is freely used in cosmetics, it is possible to apply it to your skin. Before applying it to your skin you should dilute it with a carrier oil. Common examples of carrier oil are coconut oil, avocado oil, or almond oil. 
Essential oil solutions should not exceed 3 to 5 percent meaning if you make a 3 percent solution, you need to add 20 drops of essential oil per ounce of carrier oil. 
After preparing the substance you may apply ginger diluted oil to your wrists, behind your ears, temples, or neck. 
BetterMe app will kick you out of the mental funk, shake off your extra weight, rid you off your energy-zapping habits, and help you sculpt the body of your dreams. Intrigued? Hurry up and change your life for the better!
Is Ginger Essential Oil Good For Weight Loss?
There are no proven studies of the fat-burning properties of ginger essential oil. So, what does it mean? Essential oils are pointless when it comes to losing weight? 
Actually, no because certain properties of ginger essential oil may have beneficial indirect effects on weight loss and overall being. You have learned about them already at the beginning of the article and in a moment you will discover how these properties manage healthier weight. 
We are aware that ginger is loaded with antioxidant properties. Antioxidants are natural substances that can prevent or slow damage to cells that was caused by free radicals (4). Studies connect free radicals to central nervous system disease, inflammatory disorders, diabetes, cataracts, age-related changes in appearance, and cardiovascular diseases.  Inflammation and oxidative stress may worsen obesity. Hence, a ginger essential oil with antioxidant properties may prevent major negative body changes.  
Inhaling essential oil blends may promote better sleep. If you combine the ginger essential oil with other types of oils you will not only fill your room with mesmerizing aroma but sleep deeply. If you think that sleep is not as important for weight loss as any other physical activity, you are wrong. 
Our parents made us go to sleep early not because they were tired of us but because they knew the power of good sleep. Can you imagine the possibility of gaining weight with the lack of good sleep? Unfortunately, it is true. On average, a person needs between 7 to 9 hours of sleep daily. 
Depriving yourself of a good sleep interferes with your body's ability to process insulin. This hormone is our friend because it changes sugar, starches, and other food into energy. If insulin level drops, food will more likely become fat in your body, affecting your weight (6).
To sum up, the properties of ginger essential oil may indirectly promote a healthier weight. However, it does not directly help you lose weight. You can apply ginger oil on your skin daily and inhale it every night but without proper nutrition and physical activities you will shed time, not calories.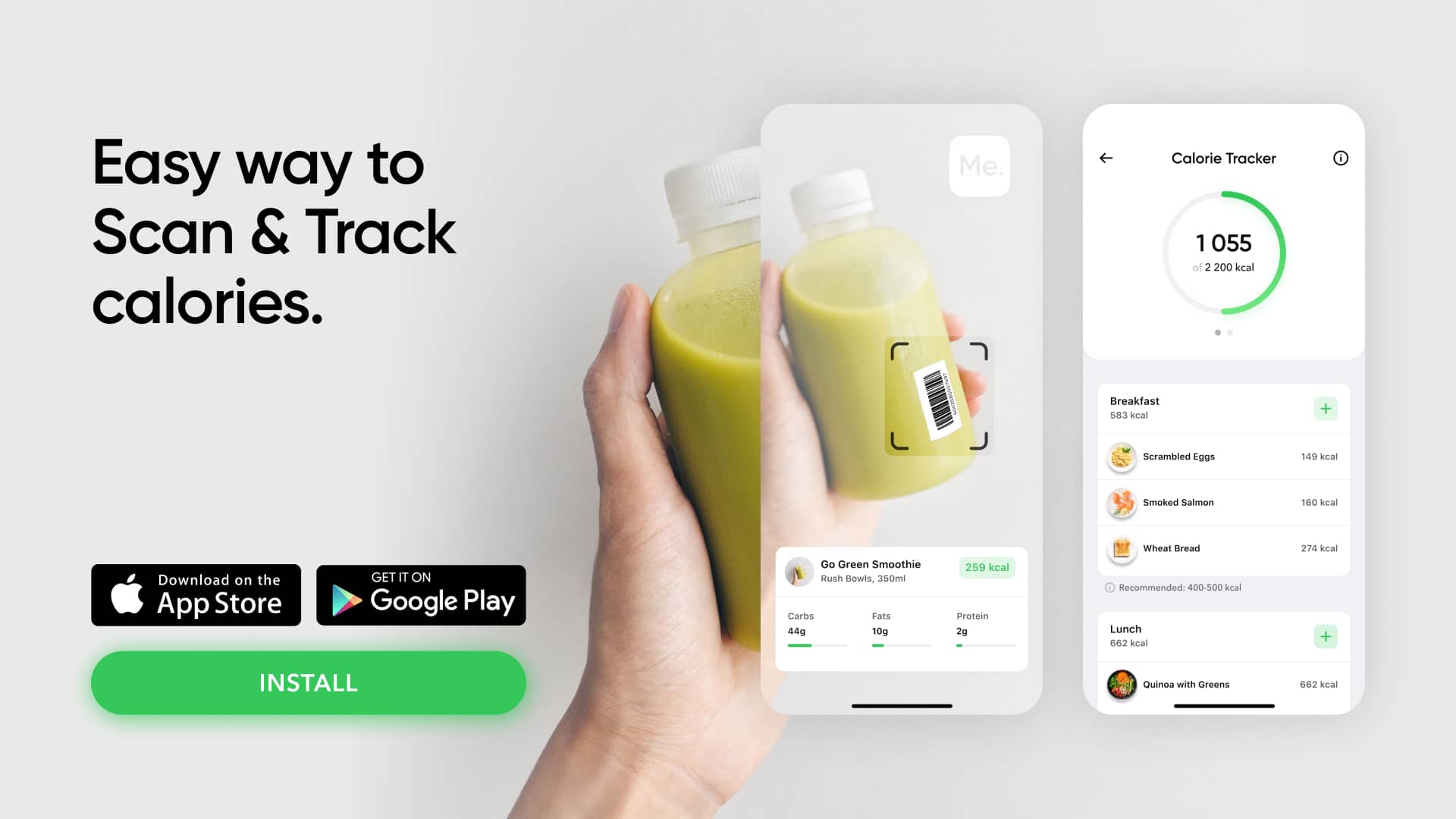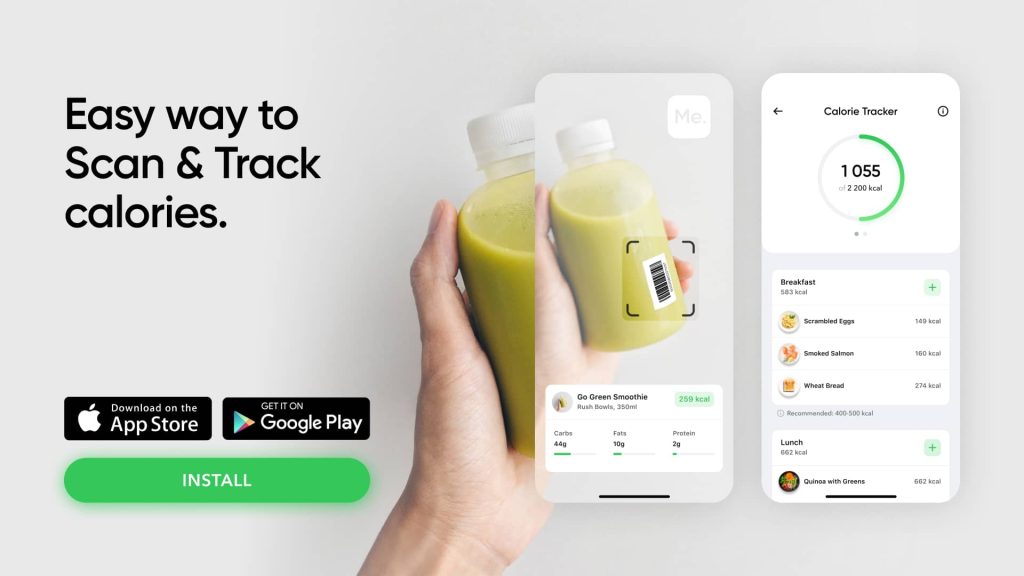 Does Ginger Essential Oil Work For Weight Loss?
From the above-mentioned paragraphs, you could create a clear idea of the real capabilities of essential ginger oil. Unfortunately, no proven research has disclosed the weight loss properties of ginger oil.
The benefits of ginger essential oil may help you feel better, sleep better, and even look better (we mean, your skin and hair will bedazzle but your weight will most likely stay the same). 
Let's face it, without proper sleep we have no energy to deal with house chores or other errands. And most importantly, lack of energy makes us feel too lazy to do sport. Therefore, with the help of ginger essential oil blends you may sleep better and invigorate your body for the new training challenges. 
The bottom line is simple: train well, try to consume healthier food, and inhale the enticing scent of ginger oil for better sleep and relaxation. 
Now you are about to learn about relaxing ginger essential oil blends.  
Read More: Ginger Turmeric Tea Facts, Health Benefits And Side Effects
What Blends Well With Ginger Essential Oil? 
As you know now one of the ways to use ginger essential oil is to add a few drops to the diffuser. People adore experimenting with blends because sometimes we aspire to enjoy different pleasant smells in our homes. 
Fused with other oils, ginger oil may boost energy levels, ease anxiety, and enhance concentration. Whether you are looking to improve your health, or enjoy the rich fragrance, ginger essential oil is a perfect addition to your wellness routine. 
For your attention, we are proposing the top 5 essential oil blends that positively affect mood and sleep.
Ginger Mint Diffuser Blend
3 drops ginger

3 drops peppermint

2 drops melissa
This ginger essential oil blend recipe will soothe your nerves with its fresh aroma.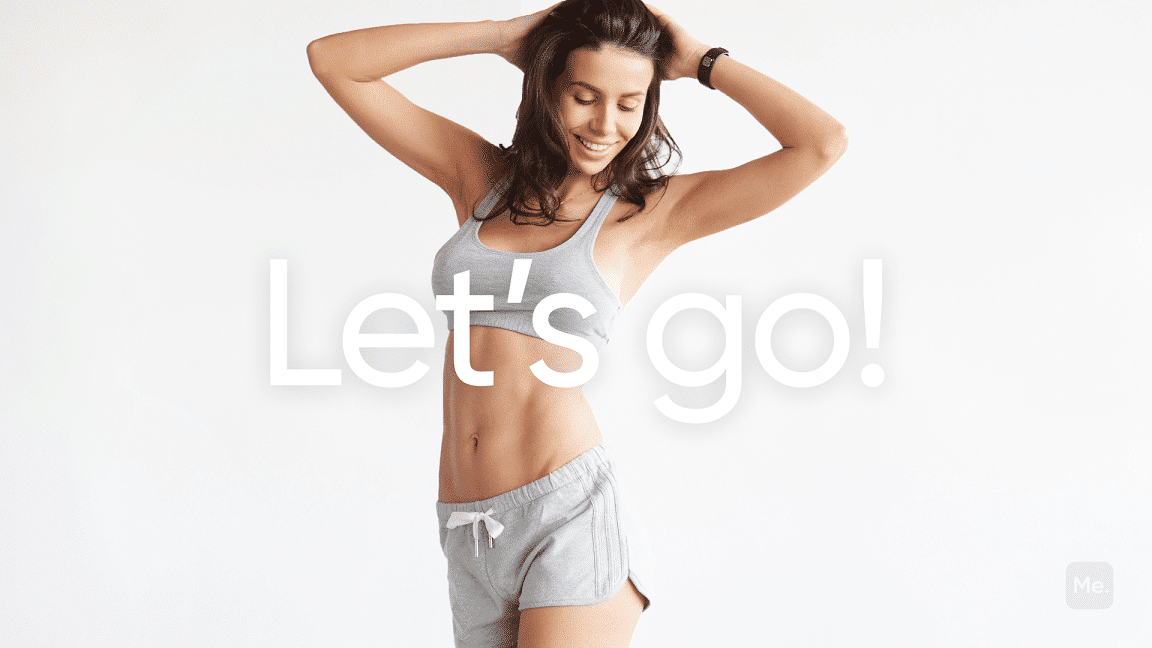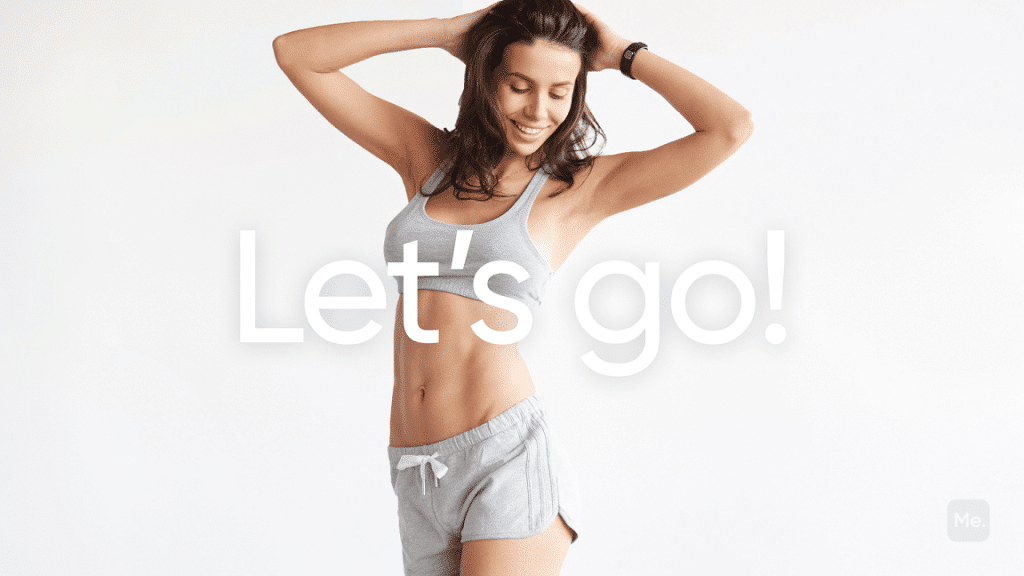 Festive Gingerbread
4 drops vanilla

2 drops cinnamon

3 drops ginger
Isn't it exciting to immerse in the Christmas mood? The sweet-savory scent will take you to the Christmas market and merry waves of laughter. 
A happy me
3 drops lemon

2 drops ginger

1 drop peppermint

3 drops orange
This is the perfect combo of fresh, tangy, and citrus fragrances that may invigorate you right away. 
Tea Time Diffuser
3 drops lemon

2 drops chamomile

2 drops ginger
Do you love lemon, ginger, or chamomile tea? If yes, then imagine the alluring scent of the combination of the three. You might want to make real tea after smelling this blend. 
Joyful Ginger
4 drops ginger

4 drops grapefruit
The flow of energy will invade all the parts of your body when you take a moment and inhale the citrus mix.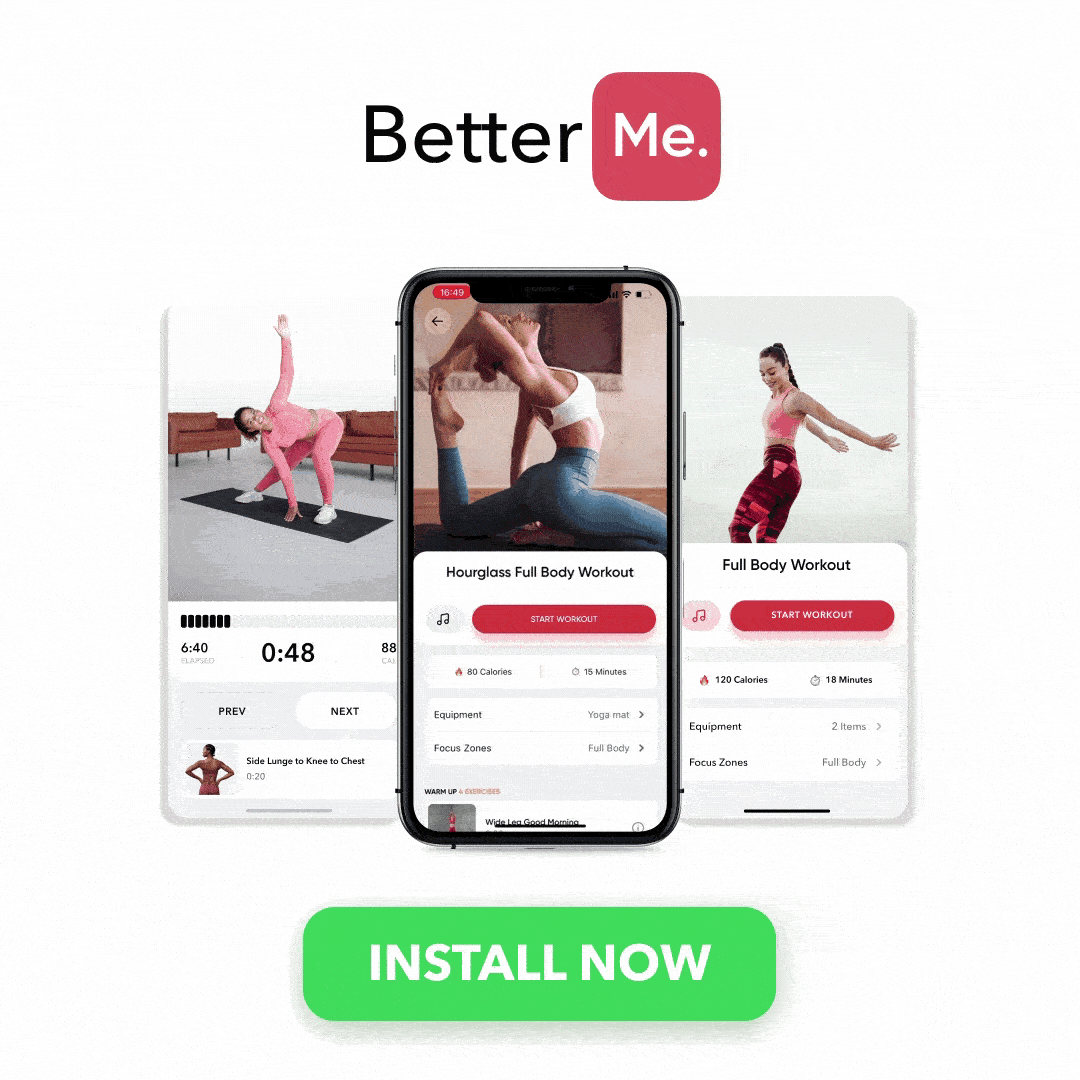 Wrapping up
Ginger essential oil for weight loss – does it really work? 
This article has demonstrated the beneficial properties of essential ginger oil which may relieve nausea, improve sleep quality, decrease inflammatory markers, and make your skin look better. 
You can use ginger oil in aromatherapy or apply the diluted oil directly onto your skin. Although ginger oil itself does not play a crucial role in weight loss its properties may indirectly promote this process. 
There are many kinds of essential oil blends that work perfectly with ginger oil. These blends may invigorate, bring positive memories, promote better sleep, and soothe your nerves. 
Before adding ginger essential oil to your lifestyle, make sure you speak to your physician first. 
DISCLAIMER:
This article is intended for general informational purposes only and does not address individual circumstances. It is not a substitute for professional advice or help and should not be relied on to make decisions of any kind. Any action you take upon the information presented in this article is strictly at your own risk and responsibility!