If you're like most people, rice isn't high up on your list of weight-loss dishes. You might have assumed, incorrectly, that this staple is too starchy or calorie-dense to fit into a healthy diet. However, the truth is far from that.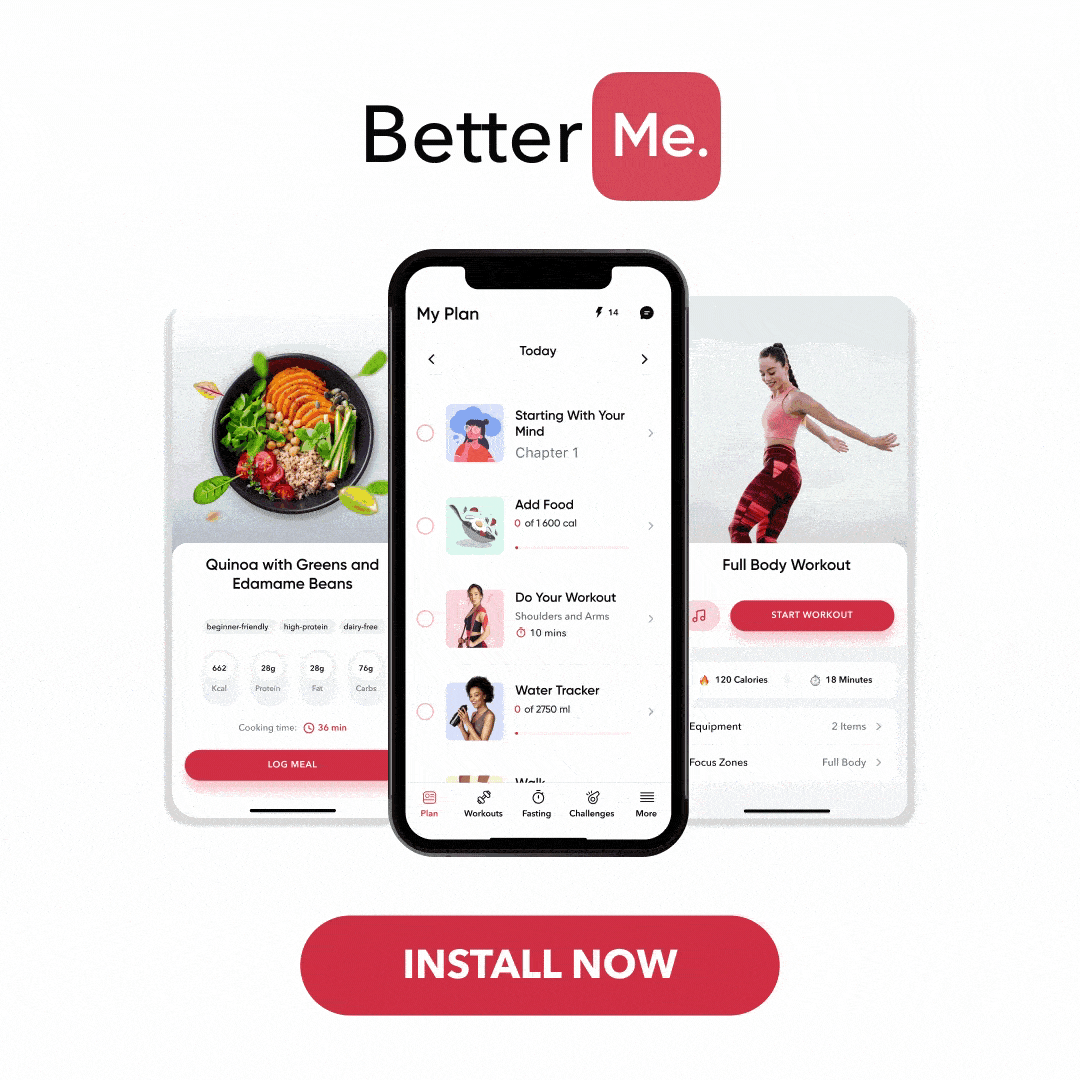 Rice, especially whole grain varieties like brown and black rice, can be a nutritious and satisfying addition to a weight loss regime. Packed with fiber, it aids in digestion and keeps you feeling full, thereby curbing overeating. The key lies in how you prepare it and what you pair it with.
From colorful vegetable stir-fries to protein-packed grain bowls, read on to discover three of our favorite healthy rice recipes for weight loss.
What Is The Healthiest Type of Rice?
In our opinion, the healthiest type of rice is brown rice, a whole-grain variety. Unlike white rice, brown rice is only stripped of its hull, retaining the nutrient-rich bran and germ. As a result, it offers more fiber, vitamins, and minerals (12). 
A close second is black rice, which contains the highest levels of antioxidants for rice, particularly anthocyanins (12). Other types of healthy rice include wild rice, red rice, and white rice (when paired with a lean protein source).
Brown Rice
Brown rice, unrefined and whole grain, is one of the healthiest types of rice. It's a staple in many Asian countries and is grown globally, from the United States to Indonesia.
Brown rice retains its bran layer and germ after milling, preserving a wealth of essential nutrients like fiber, vitamins, and minerals. It is known for its high content of B vitamins, magnesium, and antioxidants (3).
Brown rice is perfect for weight loss diets due to its high fiber content, which aids in digestion and improves satiety (the feeling of being full).
That's not all the fiber in rice is good for, though. According to the American Heart Association, foods high in fiber can help lower cholesterol levels and reduce the risk of heart disease (13).
Black Rice
Known as forbidden rice, black rice is a rare and ancient grain that has impressive health benefits. It is mainly cultivated in the Northeast and South regions of China.
Black rice has a high concentration of anthocyanin, an antioxidant that gives the grain its unique dark color. According to research, anthocyanins may have powerful anti-inflammatory benefits (1).
Like brown rice, black rice is a whole grain that contains the essential bran and germ layers, so it has all the nutrients of a whole grain, such as fiber and antioxidants. It also has more protein than other types of rice (1).
Since its production doesn't extend far beyond China, black rice is mostly imported into other parts of the world. It can be found in specialty stores and online.
If you struggle to even flirt with the idea of giving up your favorite foods or working out till your legs give way – BetterMe app is here to breathe a fresh perspective into the way you view the weight loss process! Check out the app and experience the fun side of fitness and dieting with BetterMe!
Wild Rice
Unlike other types, wild rice isn't technically rice but a grass that grows in shallow water in small lakes and streams. 
Native to North America, wild rice is high in protein and dietary fiber and low in fat. It is a good source of several vitamins and minerals, including folate and magnesium (6). 
Wild rice has a chewy texture and a nutty flavor, and is a great addition to stuffings and salads. Healthy rice bowls are certainly incomplete without some wild rice.
Red Rice
Red rice is another whole-grain variant known for its antioxidant properties. It is commonly grown in the Southern parts of India. The reddish color of the grain is due to an antioxidant named anthocyanin. It is rich in fiber and B vitamins  (9). 
Red rice is a great choice for people with diabetes; it has a lower glycemic index than regular white rice. Red rice is perfect for salads and pilafs, adding nutrition and a slight nuttiness to the dish.
White Rice
Contrary to popular belief, white rice can be part of a healthy diet. After being milled and polished, it loses its bran layer and germ, so the nutrient content is lower than that of brown rice. 
However, with a lean protein source like fish or chicken accompanying your meal, white rice can make for an excellent balanced plate. Our healthy chicken and rice recipes post has amazing recipes you can look at.
White rice also has more nutrition than you might think; a single serving provides several essential minerals like magnesium, phosphorus, selenium, and zinc (8) It also contains resistant starch once it's been cooled and reheated, which functions similarly to fiber when we eat it. 
White rice can actually be a healthy rice for weight loss without sacrificing taste or texture. The best approach is to keep your portion sizes moderate and serve it with lean proteins, healthy fats, and vegetables.
There are quite a number of white rice variants on the market, and each one offers its own unique flavor and texture, as well as nutritional benefits. Arborio is a popular Italian variety with a creamy texture; it's great for risotto. 
Basmati rice is another long-grain variety typically grown in India; it has an aromatic flavor and can be served as an accompaniment to curries or stir-fries. Jasmine rice, a fragrant Thai variety, is perfect for fried rice, healthy rice pudding, and other dishes. 
Any of these can be healthy rice options with the right approach. You might want to check out the shrimp and rice recipes healthy article for more healthy rice options.
Which Rice To Eat Daily?
The American Heart Association recommends eating whole grains such as brown rice or wild rice daily (13). For those who can't tolerate the texture of brown or wild rice, white rice with a lean protein source makes an excellent choice. Eating different types of healthy rice throughout the week helps to add variety and nutrition to your diet. Brown rice tends to contain more arsenic than white rice, which it absorbs from the soil it's grown in and retains mostly in its bran and germ layers. You should always soak or rinse your rice before cooking, and if you eat a lot of rice every day, white rice may be better to have more often to minimize arsenic exposure. 
Healthy Rice Alternatives
Rice isn't the only grain that can be part of a balanced diet, below are some healthy rice alternatives that work well in a wide variety of dishes.
Quino

This ancient grain is packed with protein, fiber, and minerals like zinc and magnesium. It's great for pilafs, salads, stews, and even burgers (

5

).

Barley:

This hearty grain has a nutty flavor and makes a delicious addition to soups, stews, salads, and risottos.

Buckwheat:

This gluten-free grain provides essential nutrients like magnesium and iron. It's a great addition to stir-fries, stews, muffins, pancakes, and more (

4

).

Millet:

This gluten-free grain is high in fiber and a great source of magnesium, phosphorus, and iron (

11

). Millet can be used as a side dish or in salads, pilafs, soups, stews, and stuffings.

Riced cauliflower:

This low-carb, gluten-free alternative to rice can be used in the same way that you would use white or brown rice.
Read more: Types of Berries: An A-Z Guide of These Fruity Little Wonders.
Healthy Rice Recipes for Weight Loss
When it comes to healthy rice recipes for weight loss, the possibilities are endless. Brown or black rice can be used in place of traditional white rice in stir-fries and curries. Substitute wild rice for white or brown rice in risottos, salads, and soups. Here are some healthy rice recipes to get you started:
Black Rice Bowl With Tofu and Veggies (2)
This healthy rice bowl is truly a delicious combination of flavors! The black rice provides the perfect base for the crispy pan-fried tofu and vegetables. Nutrient-wise, you can't go wrong with this bowl as it brings together proteins, carbohydrates, and essential vitamins and minerals.
Ingredients
For the miso ginger salad dressing:
1 piece (1-inch) fresh ginger, peeled and thinly sliced

1/2 clove garlic, thinly sliced

1/4 cup water

2 tablespoons rice vinegar

2 tablespoons red miso (See recipe note)

1 tablespoon low-sodium soy sauce

1 tablespoon honey

1/4 cup olive oil

1 tablespoon toasted sesame oil
For the baked tofu:
14 ounces (1 block) extra-firm tofu

Olive oil spray

3 scallions, white and light green parts, thinly sliced
For the rice:
1 cup black rice or forbidden rice

6 cups water

1 teaspoon kosher salt
For the pickles:
1 cup unseasoned rice vinegar

3 teaspoons salt, divided

2 tablespoons sugar

1/2 cup water

1/2 small head cauliflower, cut into small florets

3 Persian (small) cucumbers

1 tablespoon low-sodium soy sauce

1 teaspoon sesame oil
For the kale:
1 bunch kale (any kind), washed, dried and stems removed

2 tablespoons olive oil

Kosher salt to taste
To serve:
Toasted almonds for garnish

Cilantro leaves or Thai basil for garnish

1/4 cup currants, for garnish
Instructions
Start by preparing the miso ginger salad dressing.

Blend ginger, garlic, water, rice vinegar, red miso, soy sauce, and honey in a blender until smooth.

With the blender running, slowly add olive oil and sesame oil to create an emulsion. Set aside for later use.

For the baked tofu, preheat your oven to 400°F (200°C).

Slice the tofu into cubes and arrange on a baking sheet lined with parchment paper.

Spray with olive oil and bake until golden and crispy, about 20-30 minutes. Once baked, toss the tofu with the sliced scallions.

While the tofu is baking, prepare the black rice. Rinse the rice under cold water, then add to a pot with the water and kosher salt.

Bring to a boil over high heat, then reduce heat to low, cover, and simmer until the rice is tender and the water is absorbed about 35-40 minutes.

For the pickles, combine the rice vinegar, 2 teaspoons of salt, sugar, and water in a saucepan over medium heat.

Stir until the sugar and salt dissolve. Pour the hot vinegar mixture over the cauliflower florets and sliced cucumbers in a heatproof bowl.

Let this sit for at least 30 minutes.

In a large frying pan, sauté the kale in olive oil over medium heat until it begins to wilt. Season with kosher salt to taste.

To assemble the bowls, divide the cooked black rice between bowls.

Top with baked tofu, sautéed kale, and pickled vegetables. Drizzle with miso ginger dressing and garnish with toasted almonds, cilantro leaves or Thai basil, and currants.
Nutrition Facts (Per Serving)
Recipe makes 4-6 servings.
355 Calories | 23g Fat | 28g Carbs | 11g Protein
Want to build an attention-grabbing bubble butt, blast away fat that's stored in all the wrong places, spring-clean your diet, turn back the clock on your skin, skyrocket your self-confidence and shatter your insecurities? Check out the BetterMe app and set this plan in motion!
One-Pot Chicken and Brown Rice (7)
Nothing beats a handy, one-pot meal. This healthy chicken and rice recipe makes a hearty meal that will keep you full for hours. 
The combination of lean protein, healthy carbs, and vegetables results in an excellent midweek dinner option. 
We're using brown rice here, but you could always swap it out for white rice if you prefer. Check on cooking times depending on the type of rice you're using.
Ingredients
1 tsp salt

1 tsp ground pepper

1 tsp onion powder

1 tsp garlic powder

1.5 lbs boneless skinless chicken breasts this is about 2-3 small chicken breasts

3 tbsp olive oil divided

½ white onion chopped

4 garlic cloves minced

1 cup chicken broth

12 ounce frozen steam-in-bag broccoli cooked

3 cups cooked brown rice

⅓ cup grated parmesan cheese you can also use grated romano cheese or a blend.

1 ½ cups shredded sharp cheddar cheese
Instructions
Start by mixing together the salt, pepper, onion powder, and garlic powder in a small bowl. Season the chicken breasts with this mixture on both sides.

In a large pot, heat 2 tablespoons of olive oil over medium heat. Once the oil is hot, add the seasoned chicken breasts and cook for about 5-7 minutes on each side, until they are browned and cooked through. Remove the chicken from the pot and set it aside.

In the same pot, add the remaining tablespoon of olive oil, followed by the chopped onion and minced garlic. Sauté these until they become fragrant and the onion turns translucent.

Add the chicken broth to the pot, scraping the bottom to loosen any brown bits. This will add more flavor to the dish.

Next, add the cooked broccoli and cooked brown rice to the pot, stirring well to combine all the ingredients.

Cut the cooked chicken into bite-sized pieces and add them back into the pot. Stir well to ensure the flavors are well mixed.

Sprinkle the grated parmesan cheese and shredded cheddar cheese over the mixture in the pot, then stir until the cheese is melted and evenly distributed.

Cover the pot and let it simmer for a few minutes to allow the flavors to meld together.

Once it's done, serve the one-pot chicken and rice hot.
Nutrition
Recipe makes 6 servings | Calories: 424 kcal | Carbohydrates: 23g | Protein: 47g | Fat: 16g | Saturated Fat: 8g | Cholesterol: 127mg | Sodium: 434mg | Fiber: 1g | Sugar: 1g
Shrimp Cauliflower Fried Rice (10)
Cauliflower is the perfect rice alternative when you're looking for a healthy, low-carb meal. This version of shrimp fried rice swaps out the traditional white rice and uses freshly grated cauliflower instead. It's packed with flavor and is ready in less than 30 minutes!
Ingredients
¼ cup sesame oil, divided

2 large eggs, lightly beaten

3 cups riced cauliflower (see Tip)

1 pound large shrimp (31-35 count), peeled and deveined

3 cups broccoli florets

1 medium red bell pepper, thinly sliced (about 1 cup)

3 cloves garlic, sliced

3 tablespoons reduced-sodium soy sauce or tamari

2 tablespoons water

1 tablespoon rice vinegar

½ teaspoon ground pepper
Instructions
Start by heating half of the sesame oil in a large non-stick frying pan or wok over medium-high heat.

Add the beaten eggs and cook, stirring occasionally, until fully cooked. Transfer the eggs to a plate and set aside.

In the same pan, add another tablespoon of sesame oil. Add the riced cauliflower, stirring to coat the cauliflower in the oil. Cook for about 5-7 minutes, or until the cauliflower is tender.

Move the cauliflower to one side of the pan. In the cleared space, add the shrimp. Cook the shrimp, stirring occasionally, until they are pink and fully cooked, about 4-5 minutes. Once cooked, mix the shrimp in with the cauliflower.

Add the remaining sesame oil to the pan. Add the broccoli florets, red bell pepper slices, and sliced garlic. Cook these, stirring occasionally, until the vegetables are tender, about 5-7 minutes.

Pour the reduced-sodium soy sauce (or tamari), water, and rice vinegar into the pan. Also, add ground pepper. Stir all ingredients together, ensuring that the sauce evenly coats all of the ingredients.

Return the cooked, beaten eggs to the pan, breaking them up into small pieces with your cooking utensil. Stir well to combine.

Serve the shrimp cauliflower fried rice hot, garnishing with additional soy sauce or sesame seeds if desired.
Nutrition Facts (per serving)
Recipe makes 4 servings.
309 Calories | 17g Fat | 10g Carbs | 30g Protein
Read more: Smashed Potatoes Air Fryer: A Flavorful Twist on the Classic.
Frequently Asked Questions
How to Make Healthy White Rice?
To make healthy white rice, start by rinsing the rice thoroughly under cold water to remove excess starch. Then, use a 2:1 water to rice ratio for cooking. You can also add a few drops of lemon juice to the cooking water to preserve the rice's whiteness. To boost the nutritional value, consider adding nutritious vegetables,  lean proteins, and healthy fats to the cooked rice.
How to Spice Up Brown Rice Healthy?
Spicing up brown rice healthily involves adding herbs and spices that pack flavor without adding unnecessary fats and sugars. Consider adding a bouillon cube or a mix of spices like turmeric, cumin, and coriander to the cooking water. You can also sauté onions, garlic, or bell pepper in olive oil and mix it into the cooked rice.
How to Make Healthy Fried Rice?
Healthy fried rice can be made by using brown rice or cauliflower rice for a low-carb option. Start by sautéing veggies like peas, carrots, bell peppers, and onions in a bit of olive oil. 
Add your rice and a protein source such as chicken, shrimp, or tofu. Season with low-sodium soy sauce and a touch of sesame oil for flavor.
The Bottom Line
The health benefits of rice are diverse and depend heavily on the type you choose to include in your diet. Whole grain varieties like brown, black, and red rice have a higher nutrient content and are the best choice for those looking to lose weight or maintain a healthy diet. 
These varieties have a high fiber content, which aids in digestion and keeps you feeling satisfied longer. Plus, they are a good source of B vitamins, which are essential for energy production and overall metabolic health.
However, each variety of rice brings a unique taste, texture, and nutrient profile to the table. For instance, although white rice varieties aren't as nutrient-dense, they can be mixed with vegetables or used in dishes like risotto or pilaf for a balanced meal. 
You don't have to give up rice altogether to lose weight. Just incorporate healthier varieties, and get the right recipe.
DISCLAIMER:
This article is intended for general informational purposes only and does not address individual circumstances. It is not a substitute for professional advice or help and should not be relied on to make decisions of any kind. Any action you take upon the information presented in this article is strictly at your own risk and responsibility!