Ever wondered, "what should I eat for lunch that's healthy and low-calorie?" You're not alone. It's a struggle everyone trying to lose weight has gone through at some point in the process, for sure! When you're trying to lose weight, a 300-calorie balanced lunch is an easy way to get all the nutrients you need while also keeping up with your daily recommended energy intake. You'll be surprised to find out that there's no reason why you can't have a delicious meal that won't cost you more than 300 calories! These lunch ideas are the perfect solution if you're looking for a fresh new take on what to eat instead of fast food or processed foods.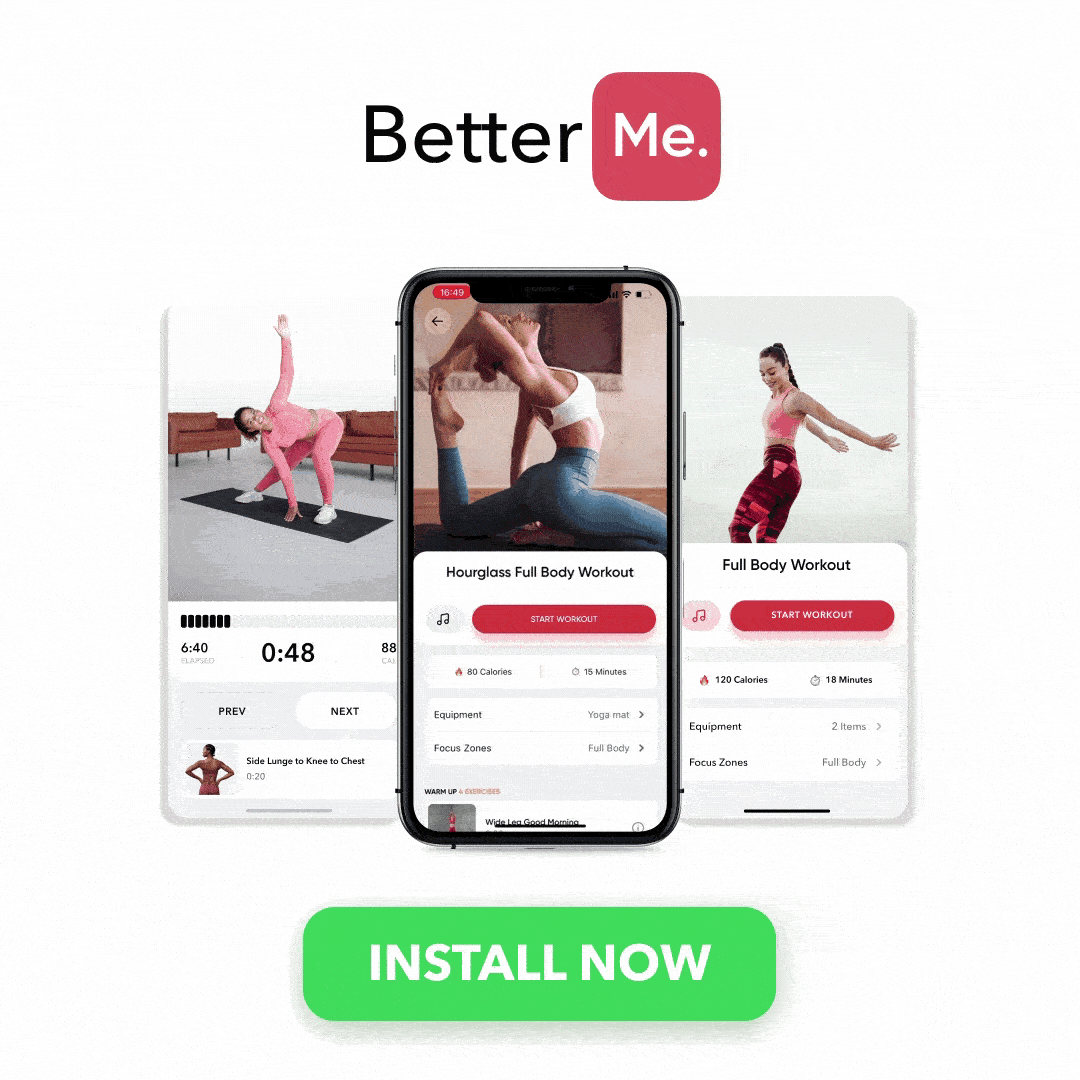 What Makes A Lunch Healthy?
Healthy lunches contain low-calorie foods that keep you feeling full and energized throughout the day. They typically feature whole grains, veggies, fruits, lean and plant-based proteins, and even some dairy foods (7). The trick is to make sure you're choosing healthy lunches that appeal to you.
Keep in mind that you don't need to eat the same thing every day. In fact, variety is a great way to make sure you actually stick with your healthy lunches over the long haul.
Low-Calorie Lunch Ideas Under 300 Calories
If your goal is to lose weight, choose meals that are around 300 calories or less. If you just want a light lunch, opt for meals in the range of 200-300 calories.
As long as you are careful with how many extra calories are in your lunch from the drink and side dishes you choose to go along with it, then you will be able to eat one of these lunches daily without going over your calorie intake for the day. The main thing is portion control (7).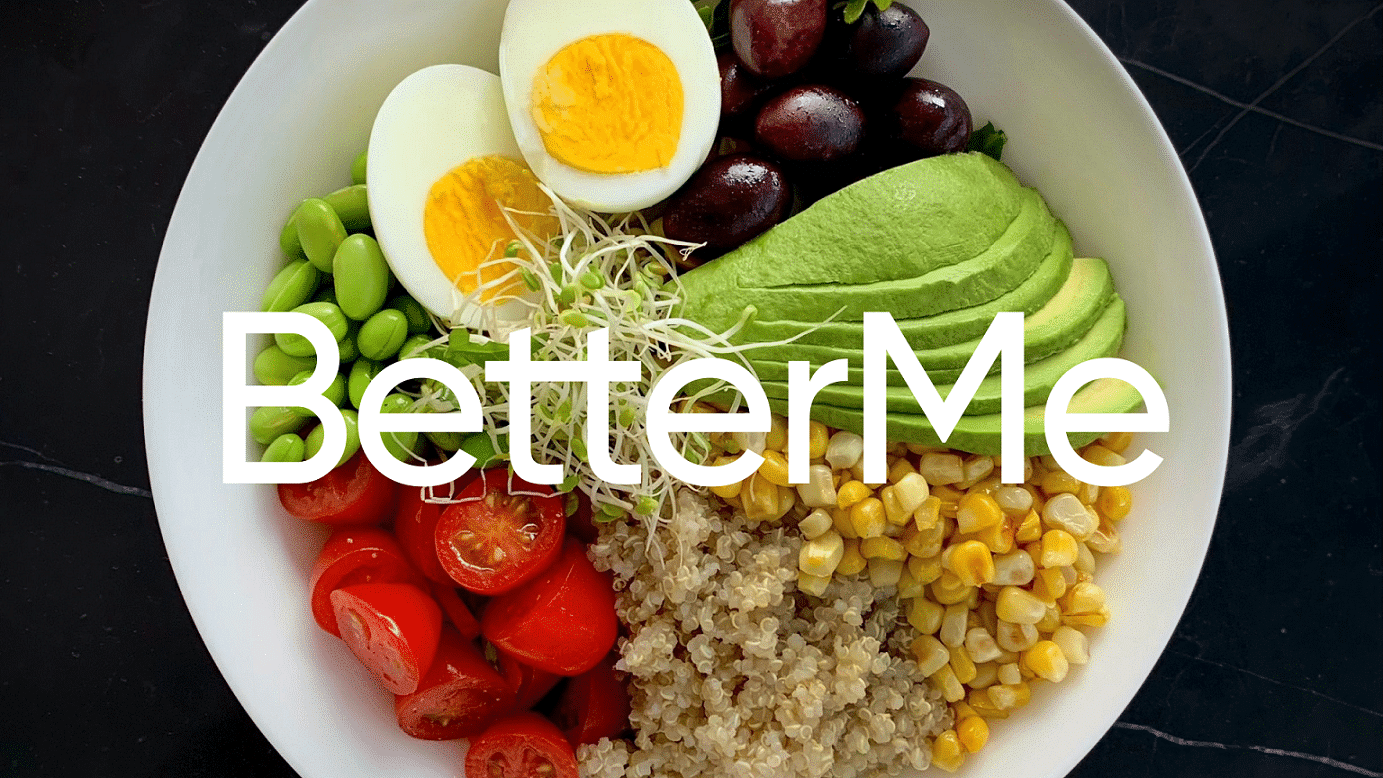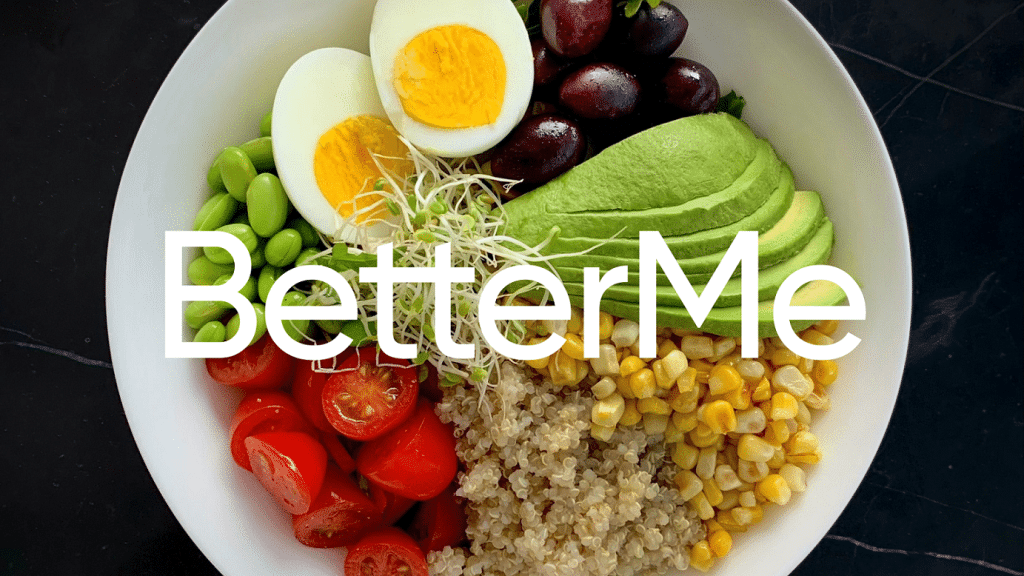 At first, when you're limiting yourself to 300 calories, you must pay attention not only to what meal idea you pick but also to the size of your portions and servings.
It's easy when using recipes online or nutritional information on pre-made food packaging if they provide serving sizes, as this helps gauge how many servings are in a container. If there is no serving size given, then you can just use your best judgment. 
For example, if the ingredients list says "8 servings", and there are 4 of you eating for lunch, split up the contents evenly, so each person eats half a serving or two servings apiece.
For instance, if one recipe is for six servings, but you're going to be splitting it with another person, and there are only 2 of you eating this meal, then make sure that each person has three full servings rather than one serving and five half-servings.
Difficult? Not really! You can actually keep things interesting with these ideas: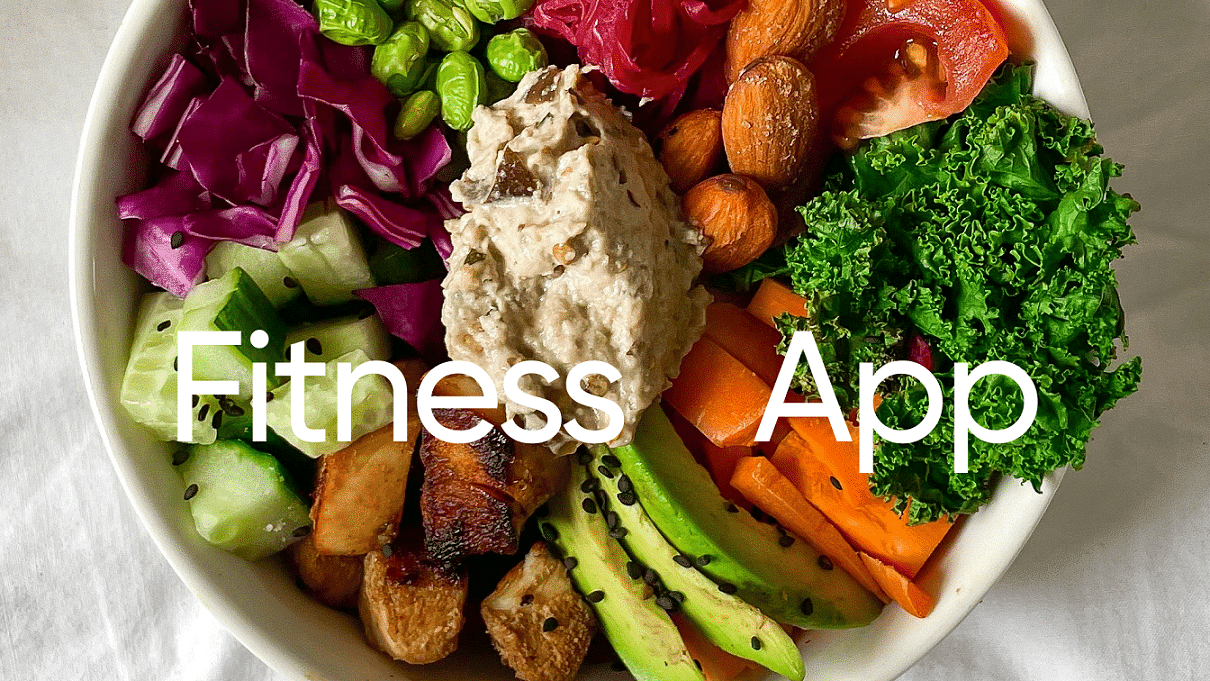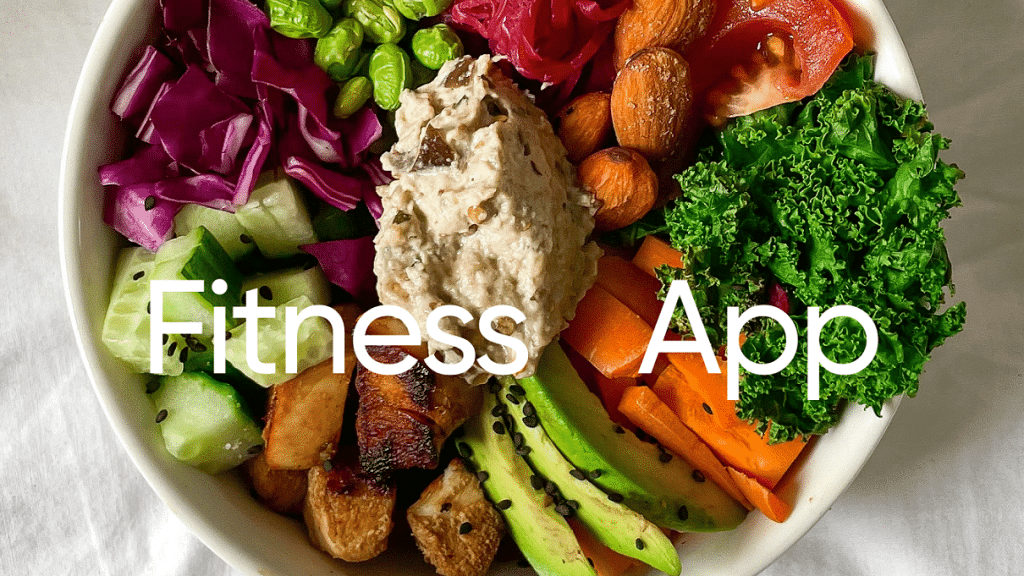 Mediterranean Tuna Corn Salad (8)
This Mediterranean tuna corn salad is a classic that utilizes any leftover cooked corn you might have on hand for a quick meal. But it works just as well with sweet, frozen corn too. The goat cheese and tomatoes add the perfect amount of creaminess to cut the bite from the pepperoncini. If you want something more substantial, it pairs very well with a chopped salad.
Ingredients:
Canned tuna in olive oil

Grape tomatoes

Red onions

Orange bell pepper

Cucumbers

Marinated artichokes

Olive oil

Red wine vinegar

Fresh parsley and dill

Lemon
Method:
Using a fork, remove the tuna chunks from the olive oil and place them in a bowl.

In the bowl, add all vegetables, including cucumber, tomatoes, bell pepper, onion, parsley, artichokes, and lemon zest. Stir them well.

Add in olive oil and the red wine vinegar as dressing, then combine the salad. Cover the whole thing and put in the fridge for at least 15 minutes before serving.
Recipe courtesy of Little Broken.
Read More: 28-Day Mediterranean Diet Plan: Should You Give It A Try Or Not?
Chicken Chili Lime Salad (10)
Eat this chicken chili lime salad in spring or summer by the pool, or take it for lunch outdoors at your favorite park. It's excellent using up colorful peppers and juicy radishes right from your garden for a healthy green base to top with chicken and yogurt dressing. This nutritious salad packs well for lunch, but you can also enjoy it at home.
Ingredients: 
Marinade/Dressing:
4 skinless, boneless chicken thigh fillets

2 tablespoons olive oil

1/3 cup freshly squeezed lime juice

4 tablespoons fresh chopped cilantro (or flat-leaf parsley)

2 cloves garlic, crushed

1 teaspoon brown sugar

1/2-3/4 teaspoon red chili flakes (adjust to your preference of spice)

1/2 teaspoon ground Cumin

1 teaspoon salt

1/4 cup plain greek yogurt (or sour cream) – FOR DRESSING ONLY
For the Salad:
1 cup grape/cherry tomatoes, halved

1 ripe avocado, sliced

4 cups romaine (cos) lettuce leaves, washed and dried

1 cup black beans, washed and rinsed

1 cup corn, washed and rinsed
Method:
Whisk all your dressing ingredients in a blender till the mixture is smooth. Leave out the yogurt.

Place your chicken fillets in a dish and marinate with half of the dressing. Leave it to marinate in the fridge.

Grill the fillets in a hot skillet over medium-high heat, until they turn golden on both sides. 

Once the chicken is cooked, let it rest.

Slice chicken into strips and place them into a bowl. Add the other salad ingredients, including leaves, avocado slices, corn, and black beans, then combine. 

Mix your dressing with the green yogurt and drizzle over the salad. 

Serve.
Recipe courtesy of  Cafe Delites.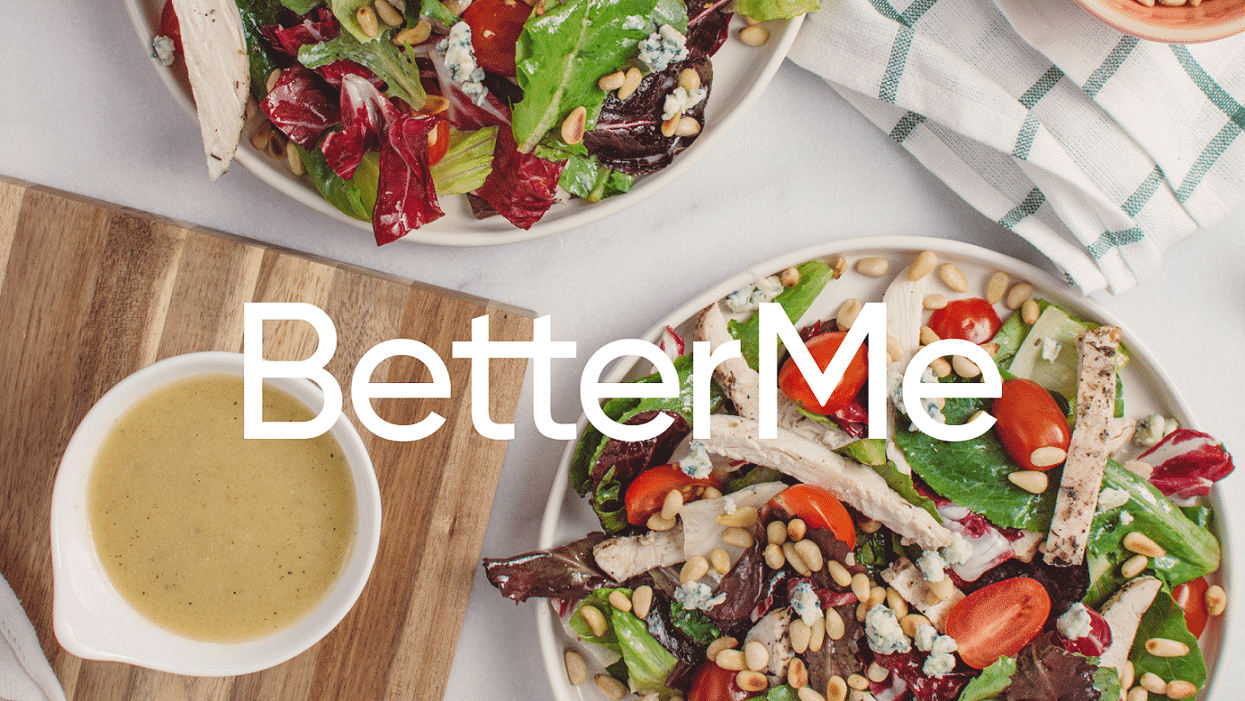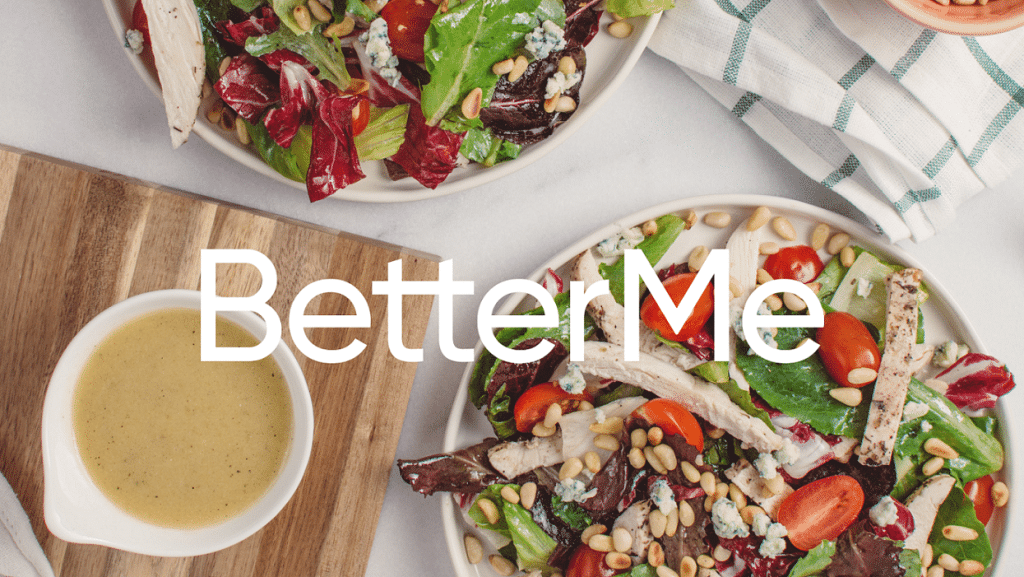 Veggie Chickpea Tabbouleh (6)
The flavors of traditional tabbouleh inspired this veggie chickpea tabbouleh. Fresh parsley and mint keep it light, while roasted tomatoes make it a hearty meal in one bowl. It's full of fiber and protein, and you can use up any vegetables that might be lingering in your fridge too.
This is also a great way to eat more chickpeas because they are packed with many good things like iron, folate, magnesium, potassium, and zinc. If you don't have dried apricots on hand, or they're not in the season where you live, just omit them from the recipe. Substitute another dried fruit if desired. 
Ingredients:
1 cup bulgur wheat

1 cup chopped fresh parsley (a large bunch of fresh parsley)

4 leaves of fresh mint

3 large tomatoes

2 spring onions

1 tbsp olive oil

2 tbsp lemon juice

1/4 tsp salt

1/8 tsp black pepper
Method:
Rinse the wheat with cold water, then place it in a pan with two cups of water. Let it cook till tender, then rinse it again in cold water.

Add in the bulgur plus chopped veggies like parsley, green onions, mint, and tomatoes in a bowl.

Add in salt, pepper, lemon juice, and olive oil. Serve and enjoy!
Recipe courtesy of My Gorgeous Recipes.
Yanking yourself back in shape has never been so easy with our game-changing fitness app! Start transforming your life with BetterMe!
Creamy Chicken And Spinach Pasta (5)
If you don't have a lot of time to make lunch, try this creamy chicken and spinach pasta for a protein-packed meal that comes together in less than 15 minutes. The healthy fats from avocado help fill you up for hours without weighing you down so that you can stay productive throughout your day. Before serving it, top with finely chopped red onion and sliced grape tomatoes for some extra color.
If desired, serve over whole wheat penne pasta or brown rice instead of white couscous; either way works well. It either lends itself well to being frozen as well, if there are any leftovers as long as the proposed additions are included.
Ingredients:
1 clove garlic

1 avocado

3/4 to 1 cup pasta water

1 cup spinach fresh

1/2 cup pecans

1/4 cup basil

1/4 cup Parmesan cheese grated

10 oz spaghetti dry, or fettuccine, I used semolina pasta

1 tbsp lemon juice freshly squeezed

1/2 tsp salt or to taste

1/2 tsp pepper or to taste
Method:
Cook the pasta

as instructed

in the package.

Add all the other ingredients into a blender to make a smooth avocado sauce. If the mixture is bumpy, add in some of the pasta water.

Remove the sauce and add into a bowl; toss the pasta in the sauce and serve. 
Recipe courtesy of Jo Cooks.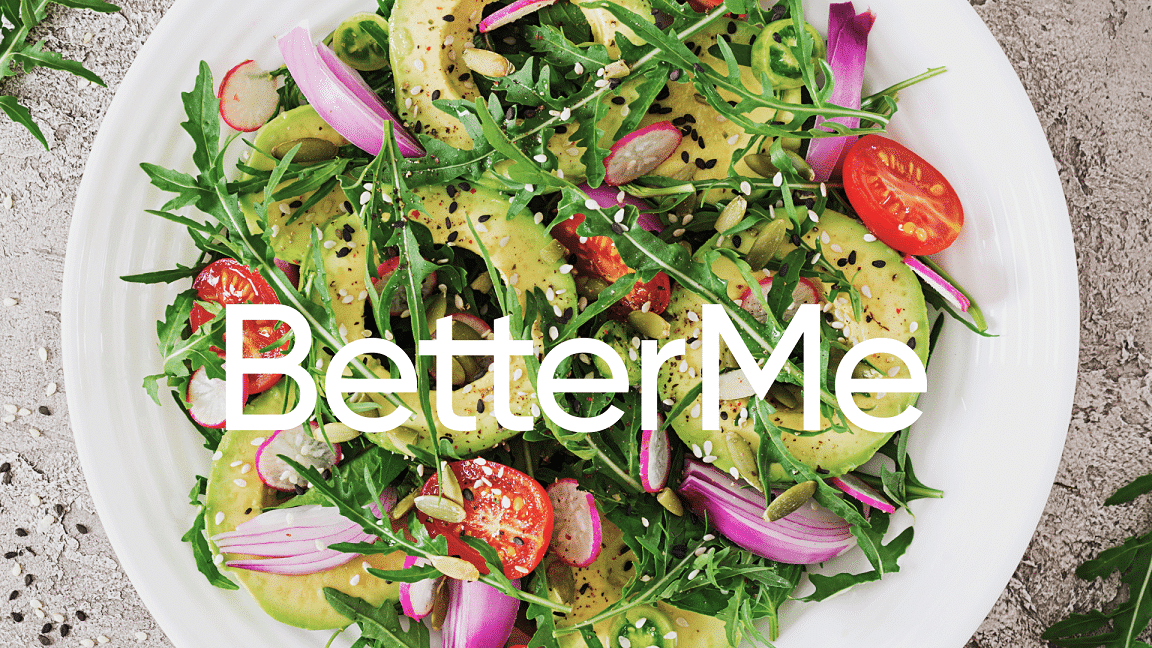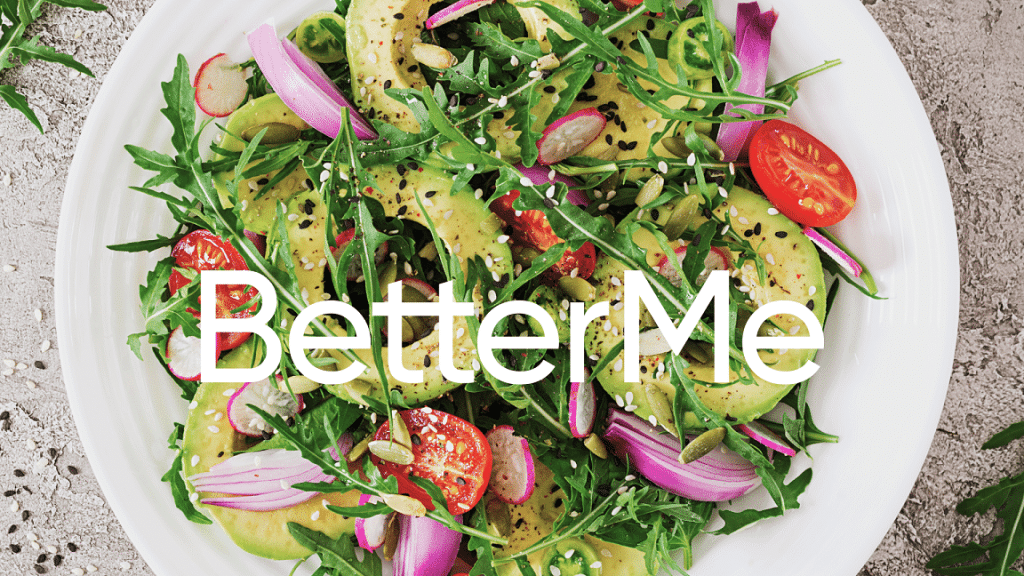 Shrimp And Avocado Salad (11) 
Enjoy this shrimp avocado salad for a light lunch on a lazy day. You can pack it in a lunch box with some cut veggies or even in your kid's school lunch box. It's perfectly scooped up with flour tortilla chips, pita triangles, or toasted baguette slices drizzled with olive oil.
Ingredients:
1/4 cup chopped red onion

1 tsp olive oil

1 lb jumbo cooked, peeled shrimp, chopped

1/4 tsp kosher salt, black pepper to taste

1 medium tomato, diced

1 medium Hass avocado, diced (about 5 oz)

2 limes, juice of

1 jalapeno, seeds removed, diced fine

1 tbsp chopped cilantro
Method:
Combine red onions with olive oil, lime juice, salt, and black pepper in a bowl. Allow marinating for at least five minutes.

In a separate bowl, combine chopped shrimp, jalapeños, tomato, and avocado.

Now combine all the ingredients whole, adding cilantro and salt to taste. 
Recipe courtesy of SkinnyTaste.
Spicy Chickpea "Tuna" Salad Sandwich (4)
Most of us probably have our own version of "tuna" salad that we eat on sandwiches for lunch as kids or adults because it is delicious! This chickpea "tuna" salad uses a combination of white beans and chickpeas and gets seasoned with capers, dill, and extra virgin olive oil. 
Ingredients:
1/2 small red onion thinly sliced, about 1/2 cup

1 15-ounce can reduce sodium chickpeas, rinsed and drained

1-pint cherry or grape tomatoes halved

1 large seedless English cucumber halved lengthwise and cut into 1/4-inch slices (I leave the peel on)

1 red bell pepper cored and cut into 1/4 inch strips, then cut into halves (or thirds if very long)

12 ounces solid pack albacore tuna in water wild-caught if possible

3 cups arugula

1/4 cup parsley finely chopped

1/4 cup Feta Cheese
For the Dressing:
1/4 cup freshly squeezed lemon juice from about 1 large lemon

3 tablespoons extra virgin olive oil

2 cloves garlic minced (about 2 teaspoons)

1 teaspoon kosher salt

1/2 teaspoon ground black pepper
Method:
Place red onions in a bowl of cold water and let it rest.

Add bell pepper, chickpeas, cucumber, tomatoes, onions, arugula, and the tuna pieces in a separate bowl.

Prepare the dressing in a small mason jar, then drizzle enough onto the salad. 

Toss the salad to coat all the ingredients in the dressing, then add in feta cheese and parsley and toss again.

Add salt and pepper for taste.
Recipe courtesy of Well Plated by Erin.
Read More: Tuna And Water Diet: What Do Experts Say About Following It?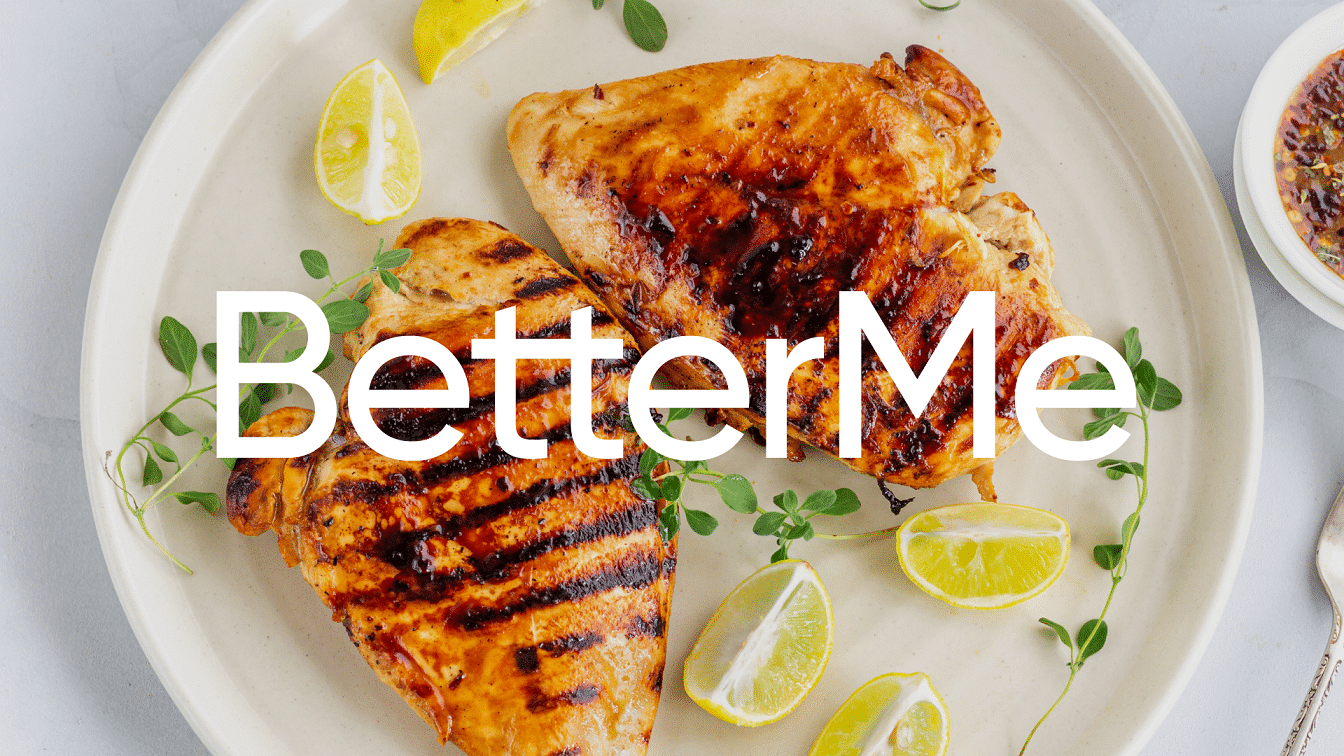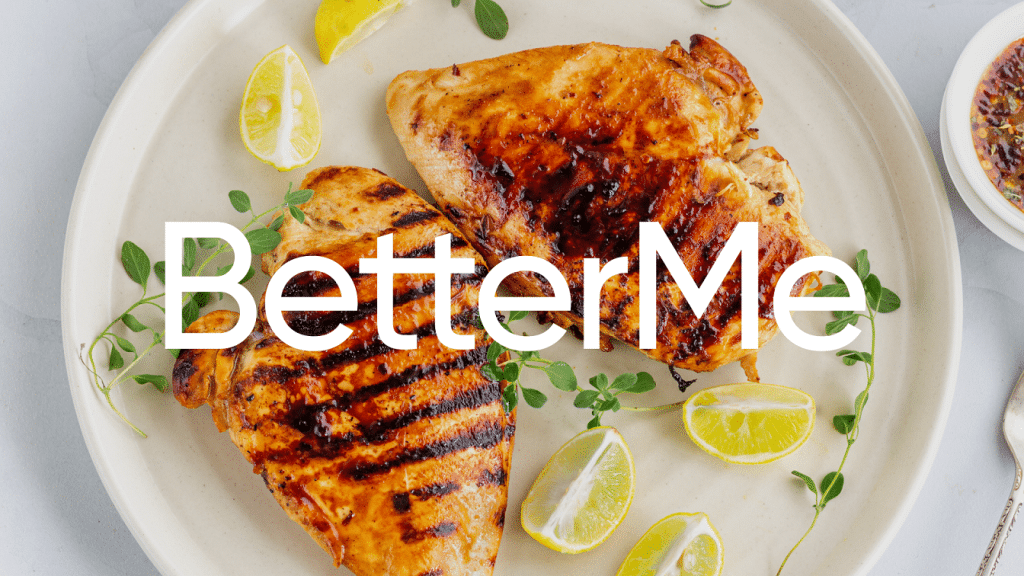 Chicken Dumplings With Buttermilk Herb Sauce (2)
These chicken dumplings are the perfect kind of comfort food! Packed with shredded chicken, they come together on a day when you have some time to spare in the kitchen. The buttermilk herb sauce is so delicious that you will want to lick your plate–but don't do that unless you plan on sharing them!
Ingredients:
Chicken and Stock:
1 (3 to 31/2 pound) whole organic chicken

2 bay leaves

6 sprigs thyme

5 black peppercorns

5 cloves garlic, roughly chopped

2 tablespoons salt

Buttermilk Herb Dumplings:

2 cups all-purpose flour

1 1/2 tablespoons baking powder

1 teaspoon salt

2 eggs

1/4 cup chives, chopped

1/4 cup parsley, chopped

1 cup buttermilk
Sauce:
2 tablespoons butter

2 tablespoons oil

1 cup frozen peas

2 carrots, diced

2 stalks celery, diced

1 cup frozen pearl onions

2 cloves garlic, minced

2 bay leaves

1/4 cup all-purpose flour

6 cups chicken stock

1/4 cup heavy cream

Freshly ground black pepper for garnish

Chopped chives and parsley for garnish
Method:
In a Dutch oven, add all the chicken and stock ingredients, then cover with water. 

Once the water begins to boil, reduce the heat and let it simmer for about an hour. 

Once the chicken is cooked, remove and leave aside to rest. Reserve the stock and shred the chicken.

To make the dumplings, sift all the dry ingredients. 

In another bowl, break the eggs and add chives, buttermilk, and parsley. Pour the mixture over the dry ingredients and fold the dough till it comes together.

Prepare the sauce by taking a Dutch oven and placing it over medium-high heat. Add in butter, then saute the vegetables for about 5 minutes. 

Now add on some flour to make a roux and keep stirring as you add in the chicken stock. 

Add in the frozen peas and pearl onions and let the sauce simmer for about 15 minutes. 

Stir in heavy cream, add the shredded chicken into the sauce, discard the bay leaves, and then drop the dumplings into the sauce.  

Let the dumplings stew for 10 minutes, until they are well-cooked, and firm to touch. Turn them over, and repeat. Then season with chives, parsley, and black pepper.
Recipe courtesy of Foodista.
Moroccan Chickpea Salad (9)
This Moroccan-inspired chickpea salad can quickly become one of your favorite lunches. The flavors are unique, and it makes a great meal on its own or works as a side dish to take with you when you're on the go. It's packed with protein from the chickpeas and Greek yogurt, so it will keep you full without weighing you down.
Ingredients:
28 oz chickpeas rinsed and drained, 2 cans

1 red onion diced

2 cloves garlic minced

½ cup dried cranberries chopped, Turkish apricots would work well here too

1 preserved lemon rind only, finely chopped

1 lemon juice only

½ cup olive oil

2 tbsp soy sauce gluten-free variety if needed

1 tbsp ground cumin

2 cups baby spinach leaves

1 tbsp sweet smoked paprika

1 tbsp ground cinnamon

¼ cup parsley finely chopped

½ cup Greek yogurt or coconut yogurt for a vegan version

⅓ cup pistachios roughly chopped

Pomegranate Molasses to serve
Method:
Add in chickpeas, onions, garlic, olive oil, lemon juice, soy sauce, spices, garlic, and cranberries in a bowl. Leave the mix for an hour.

Take some baby spinach and line a bowl with a few leaves; top with the chickpea mixture, parsley, yogurt, pistachios, and pomegranate molasses at the top.
Recipe Courtesy of Easy Family Recipes.
If you wish to cinch your waist, tone up your bat wings, blast away the muffin top – our fitness app was created to cater to all your needs! BetterMe won't give excess weight a chance!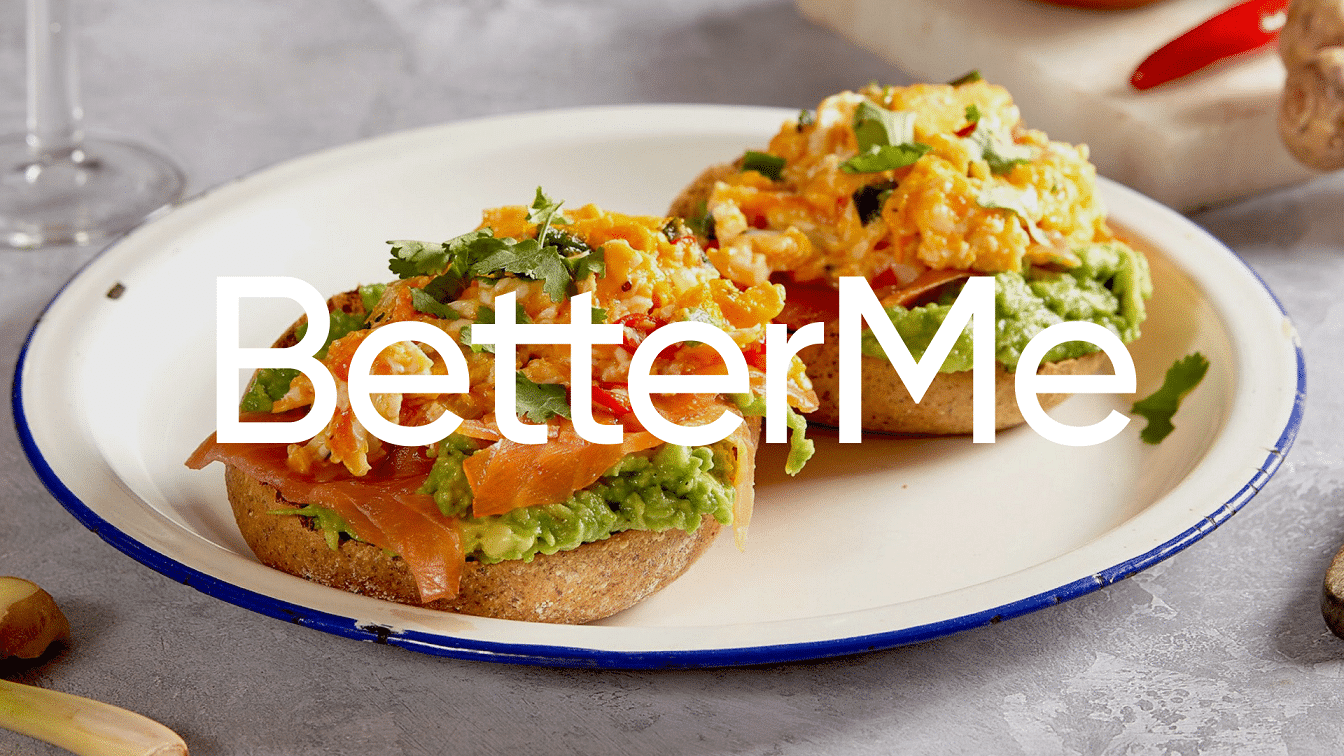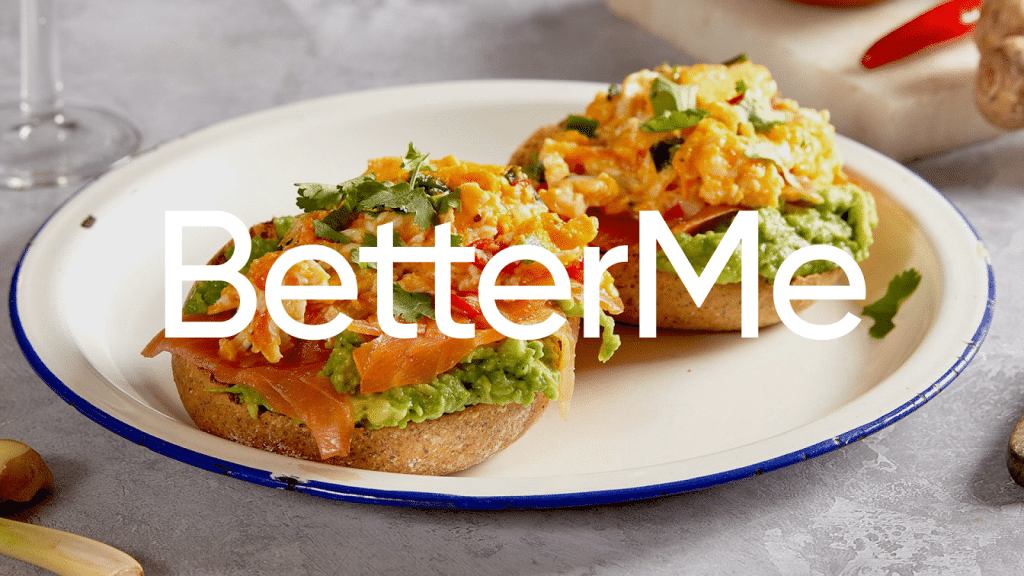 Buffalo Chicken Salad Wrap (1)
Wrap this buffalo chicken salad in a lettuce leaf or crunchy cabbage for a super satisfying lunch that won't leave you hungry! Add some celery sticks if you need more crunch, and top it all off with blue cheese crumbles and ranch dressing to make it even more indulgent!
Ingredients:
3 cups diced oven roasted chicken breast (recipe link in the notes section)

¼ cup celery, chopped (about one celery stalk)

2 leaves from celery

¼ cup green onions, chopped

¼ cup carrots, chopped

½ cup fat-free Greek Yogurt

¼ cup reduced fat Feta Cheese, crumbled

1/8 cup reduced fat mayo

1/8 cup Buffalo sauce

½ teaspoon salt

1 teaspoon pepper

½ teaspoon garlic powder

¼ teaspoon mustard powder

Juice of half a lemon

4 low carb whole wheat wraps

Lettuce

Tomato
Method:
Oven Roasted the chicken till it's tender. 

Dice the chicken into small pieces.

Chop the green onions, carrots, celery, and celery leaves. 

In a bowl, combine the diced chicken and diced vegetables. Add in feta cheese, mayo, Greek yogurt, buffalo sauce, mustard powder, garlic powder, salt, pepper, and lemon juice.

Mix and refrigerate for about an hour.

Serve over a lettuce leaf or tortilla. 
Recipe courtesy of Bites of Flavor.
Baked Chicken Pomodoro (3)
This super easy weeknight meal will help you get dinner on the table in 30 minutes. It's packed with protein from the chicken and quinoa — a plus when it comes to lunch leftovers! Pile some of this baked chicken Pomodoro onto lettuce leaves for an easy sandwich that doesn't skimp on flavor.
Ingredients: 
For the chicken:
2 lbs chicken breast cutlets (or thinly sliced chicken breasts)

1/2 tsp salt

1/2 tsp pepper

1 tbsp olive oil

1/2 tsp garlic powder
For the sauce:
1 tbsp olive oil

1 onion minced

4 cloves garlic pressed

16 oz grape tomatoes halved

1/2 cup chicken broth

1/4 cup chopped fresh basil plus more for garnish

2 tbsp chopped fresh oregano

1/2 tsp sugar

salt and pepper to taste
Method:
Take a skillet and heat some oil over medium-high heat. 

When it's hot enough, season the chicken with salt, garlic, and pepper, then sear the chicken on both sides till it's brown. Remove the chicken and set it aside to rest.

Add the remaining oil into the skillet and add onions and garlic. Cool while stirring to remove bits of chicken in the skillet. 

When the onions are caramelized, add tomatoes, basil, oregano, and chicken broth, then let the mixture simmer for 5 minutes while stirring.

Add salt and pepper, then the chicken over the sauce. Let it simmer for another five to eight minutes. 
Recipe courtesy of Easy Family Recipes.
The Bottom Line
Having 300 calories for lunch is easy to achieve if you have a range of meal options. Many tasty, healthy choices will keep your energy up without making you feel stuffed.
If you're on a diet and need to watch what you eat or are just trying to be more healthy, it is vital to learn how to make good choices when it comes to lunchtime.
You can't always rely on the cafeteria for healthy food at work because most of them offer foods that may seem like they are healthy but sometimes aren't. When ordering out, there is no way of knowing if fat has been added in excess, which is why preparing your own meals from scratch is healthier for you overall.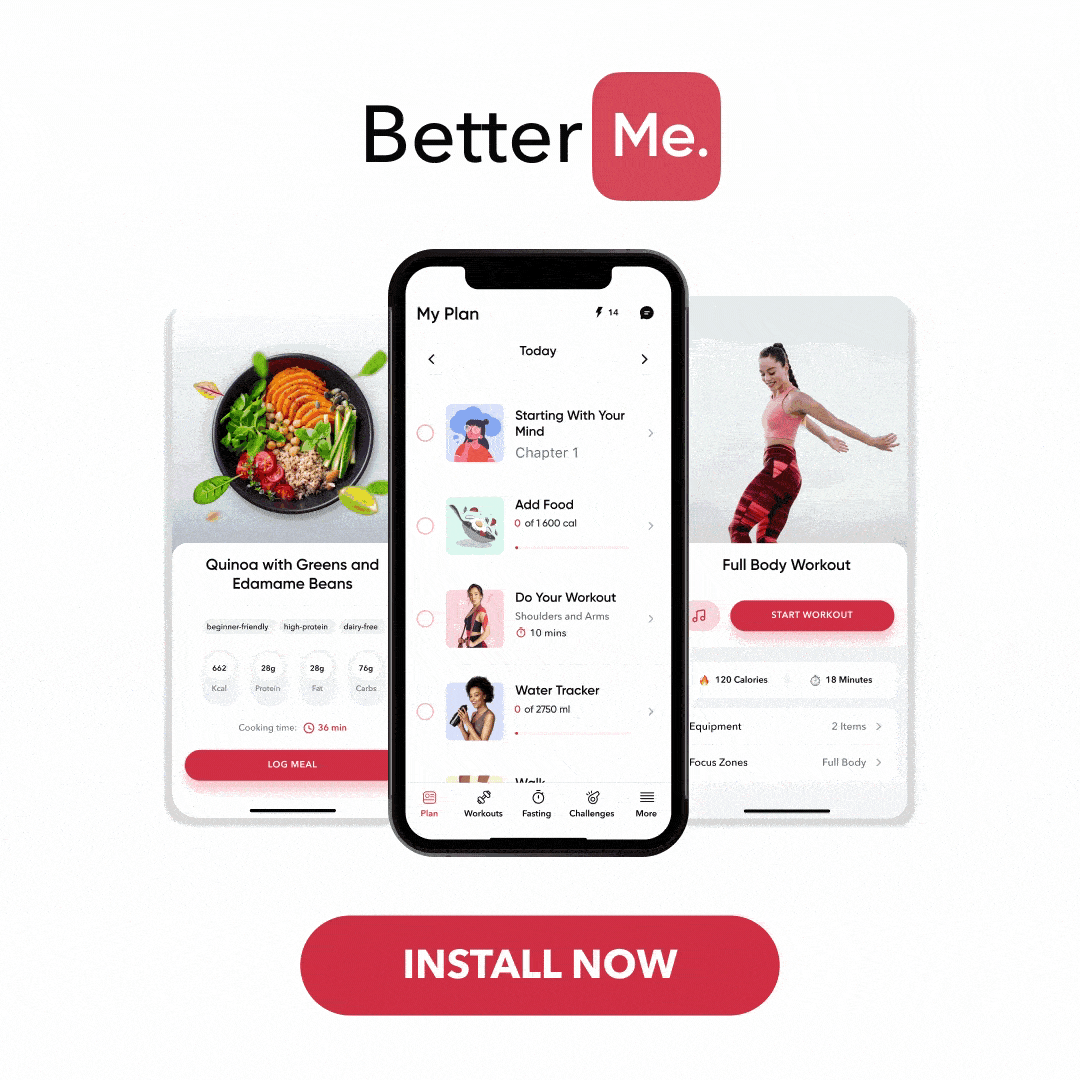 DISCLAIMER:
This article is intended for general informational purposes only and does not address individual circumstances. It is not a substitute for professional advice or help and should not be relied on to make decisions of any kind. Any action you take upon the information presented in this article is strictly at your own risk and responsibility!
SOURCES: