These days there are numerous diet plans, and so it can be confusing to determine which one to follow. Today you could find a specific diet plan being praised, and then tomorrow the trend shifts to another one. Despite this uncertainty we can all agree that the Mediterranean diet is one of the best nutrition plans of all time. It has survived the craziness of most fad diets and continues to rank among the best overall healthy diets. It is, perhaps not surprising that you may want to try a 28-day Mediterranean diet plan.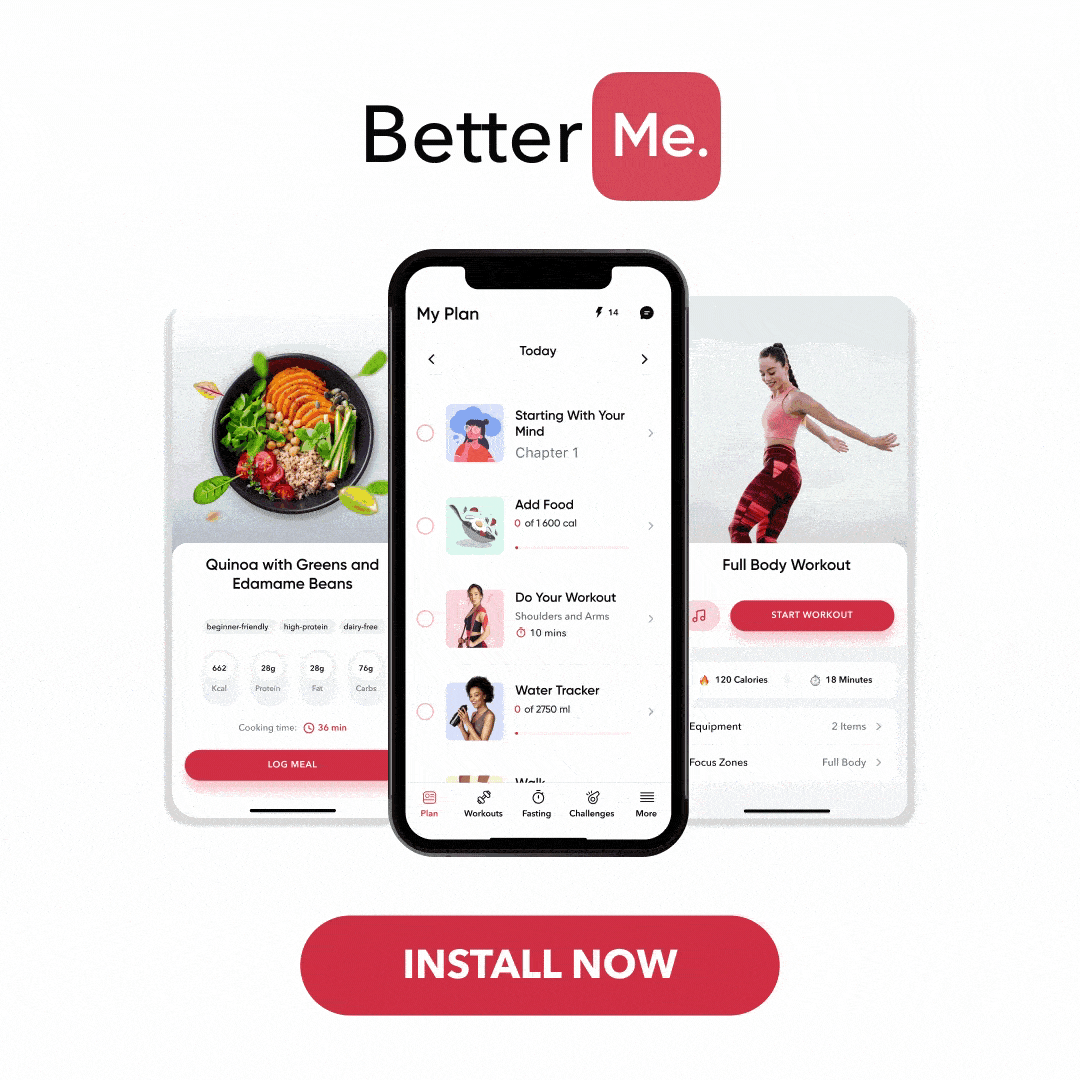 Most people have reported that they were reaping extraordinary benefits from following this eating plan. Could this be why you are also jumping in the wagon of trying the 28-day Mediterranean diet plan? But what do you know of this nutrition plan? Do you know of the recommended or restricted foods in this diet? Are you sure it is the key to weight loss? These questions are part of the reason why you need to slow down a bit before you dive into this meal plan. Take a look at this read.
This intends to break down the concept and foundation of the Mediterranean diet. This fly over looks into what foods you can and cannot eat when you start following this eating plan. Similarly, it also reveals the foods you must consume in moderation. We also discusses the health benefits and possible health concerns of following such a nutrition plan. Read on for this and more fresh meal plan ideas to incorporate into your 28-day Mediterranean diet plan.
Read More: Mediterranean Diet 30-Day Meal Plan: The Beginner's Guide With Clear-Cut Answers About This Diet Plan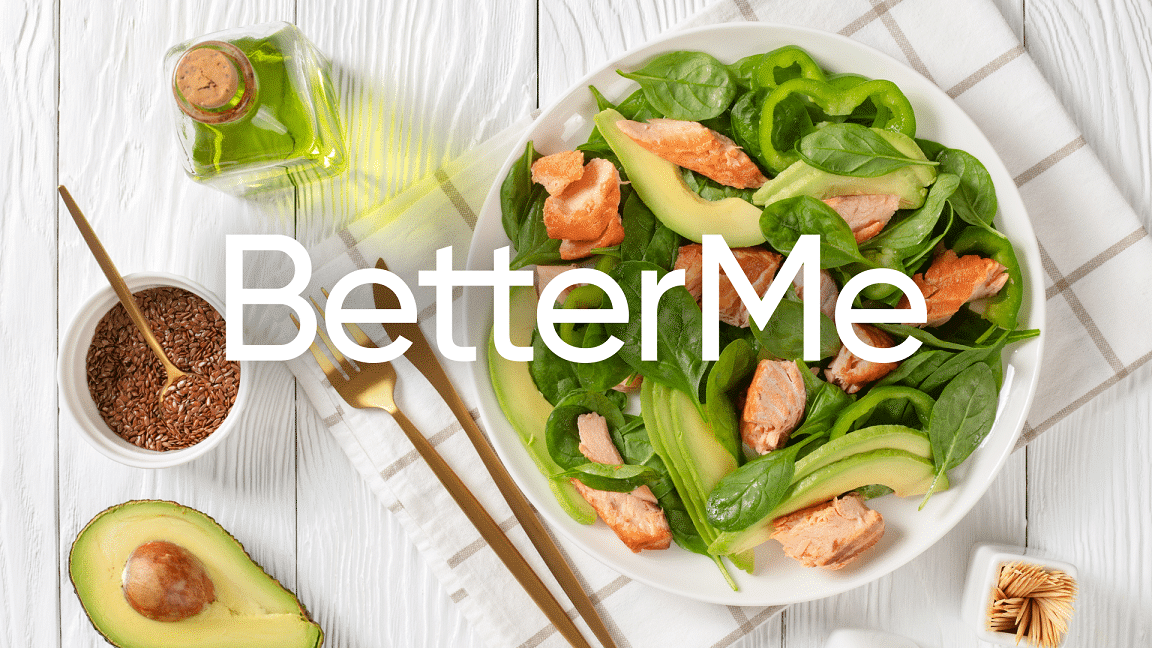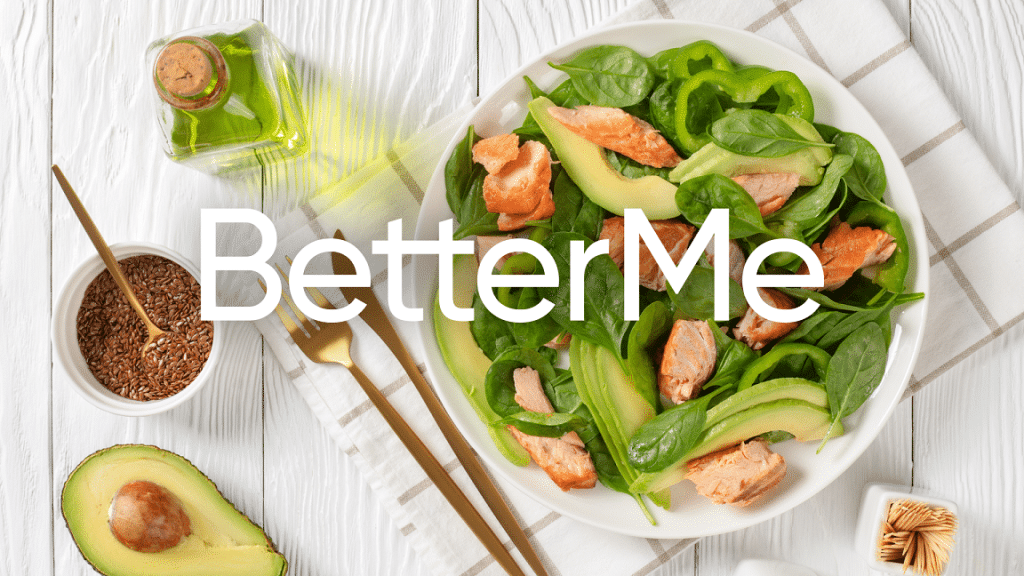 What Is The Mediterranean Diet?
The following nutrition plan is not a specific eating plan but instead one that makes you eat healthy for years to come. That is the main focus of this nutrition plan. In general, the eating plan recommends you eat generous portions of vegetables, whole grains, fruits, legumes, and healthy plant oils (13).
This is a tasty and healthy diet plan that allows you to adopt healthy eating behaviors gradually. The Mediterranean diet has received recognition and top honors for being the best diet plan overall as of 2020 (9). According to WebMD, this nutrition plan got the following recognition in 2020 (9):
The best diet plan overall

The best diet for healthy eating

The easiest diet to follow

The best diet for diabetes

The best plant-based eating plan

The second best heart-healthy diet
It means that you could consider this nutrition plan if you want to adopt a healthier lifestyle. It can also be beneficial if you are looking for a plant-based or heart-healthy diet to follow. However, remember to talk to your healthcare provider first before starting this diet plan for any of the listed reasons.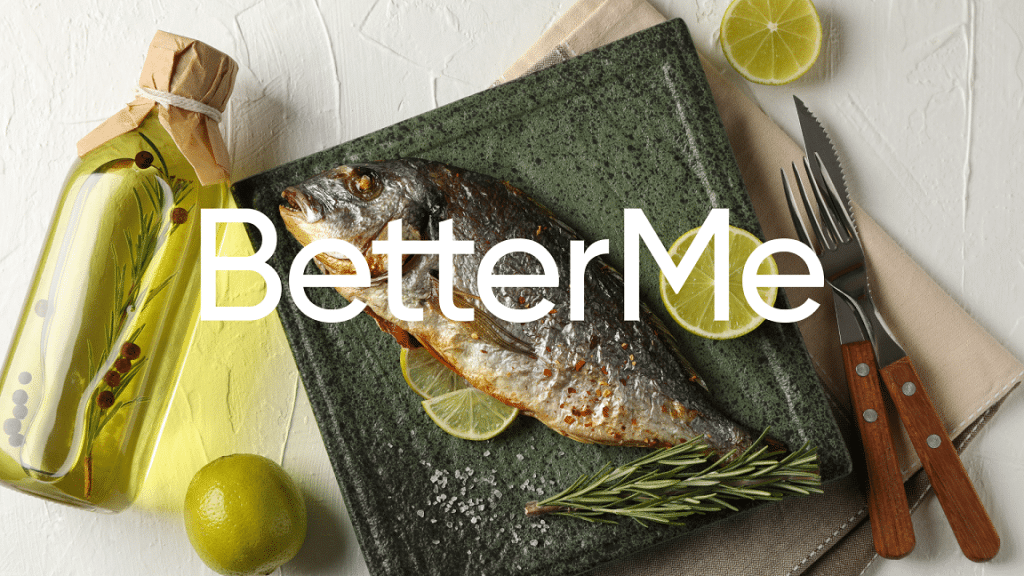 Why Start A Mediterranean Eating Plan?
There is a reason why the Mediterranean diet receives a lot of praise from most experts. It all comes down to the vast array of health benefits of this nutrition plan. Here are some solid reasons why you must consider this eating plan, or rather, the health benefits of the Mediterranean diet:
Low Cardiovascular Disease Risk
Medical News Today research indicates that this nutrition plan reduces the risk of cardiovascular problems like stroke and heart attack by 30% (11). These findings concur with WebMD's conclusions, which acknowledge that the Mediterranean diet does more good for the heart than harm (1). 
WebMD states that almost every other food incorporated in this eating plan is good for your heart. This is because it includes the following foods (1):
Healthy olive oil and olives that lower LDL levels

Fish that helps lower blood pressure and triglyceride levels

Beans, which keep your arteries clear
This might explain why this diet ranked as the second-best overall diet in 2020 for a hearty and healthy heart (9).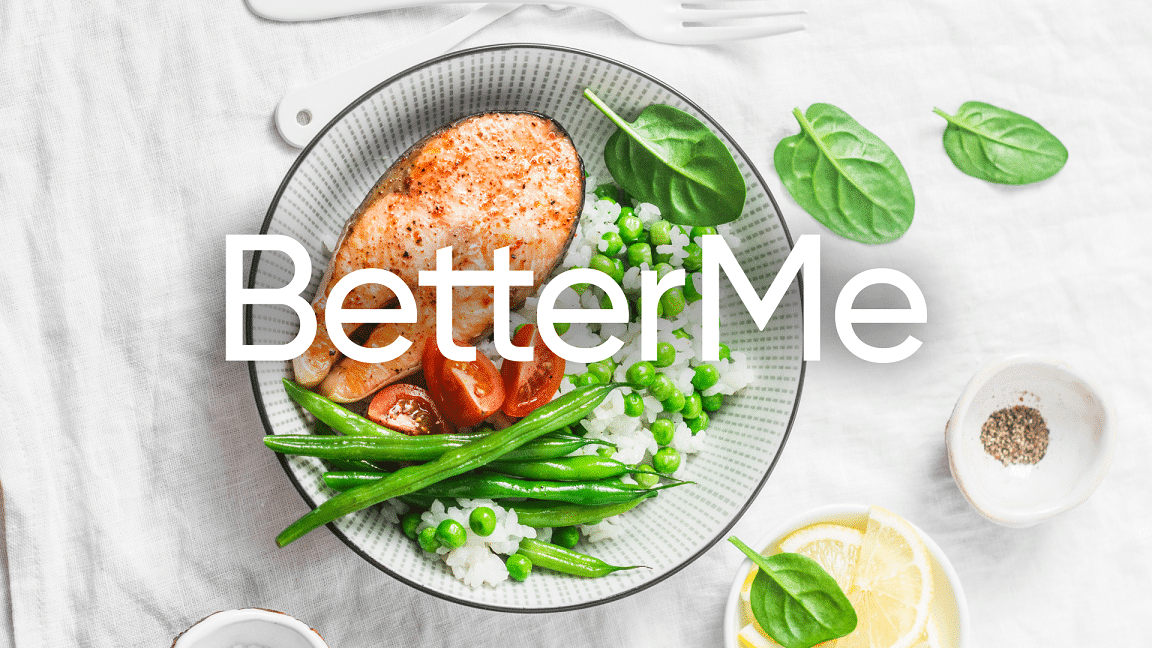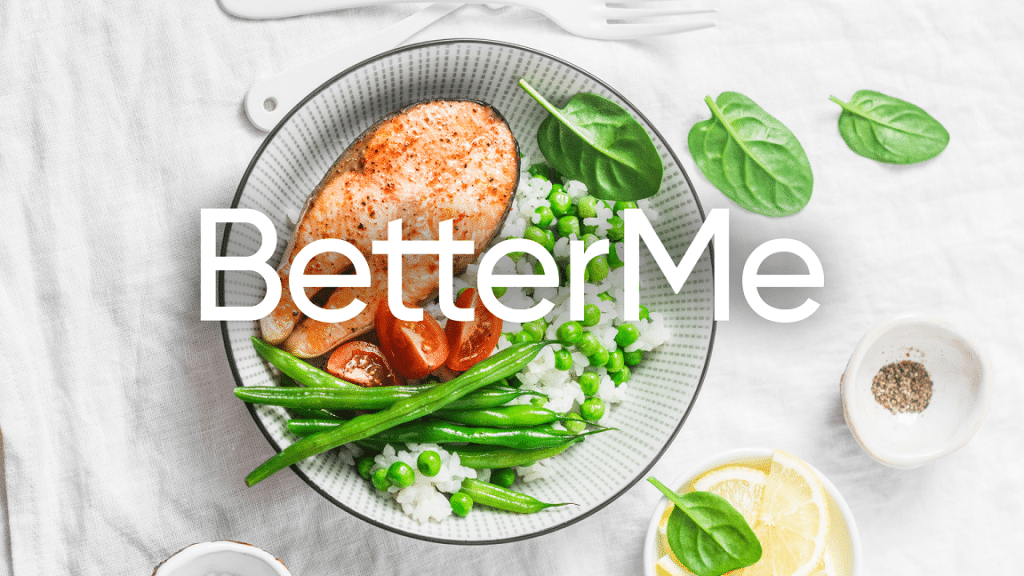 The Mediterranean diet also ranks among the most common weight loss diet plans that weight watchers opt for. Unlike many popular fad diets, this eating plan does not guarantee fast and unhealthy weight loss results. 
Instead of this, it helps you adopt healthy eating habits that help you shed pounds safely and steadily. According to the Center for Disease Prevention and Control (CDC), healthy weight loss should happen gradually and steadily (4). For this reason, this diet is recommended to anyone looking to lose weight safely and long-term (12).
When it comes to weight loss, progress is made by inches, not miles, so it's much harder to track and a lot easier to give up. BetterMe app is your personal trainer, nutritionist, and support system all in one. Start using our app to stay on track and hold yourself accountable!
Prevents Chronic Diseases
Multiple studies reveal that the Mediterranean diet can lower the incidence of chronic diseases and improve individuals' longevity (6). The diet recommends a healthy dietary pattern, which over time reduces your risk of chronic conditions, such as diabetes.
Medical News Today also states that the Mediterranean diet can improve the sleep quality in older adults (11). As yet, this eating plan has not been found to impact the sleep quality of younger individuals (11).
Reduces Risk Of Mental Disorders
Experts have also discovered that adherence to the Mediterranean diet can reduce the risk of mental disorders, including depression and cognitive decline (3).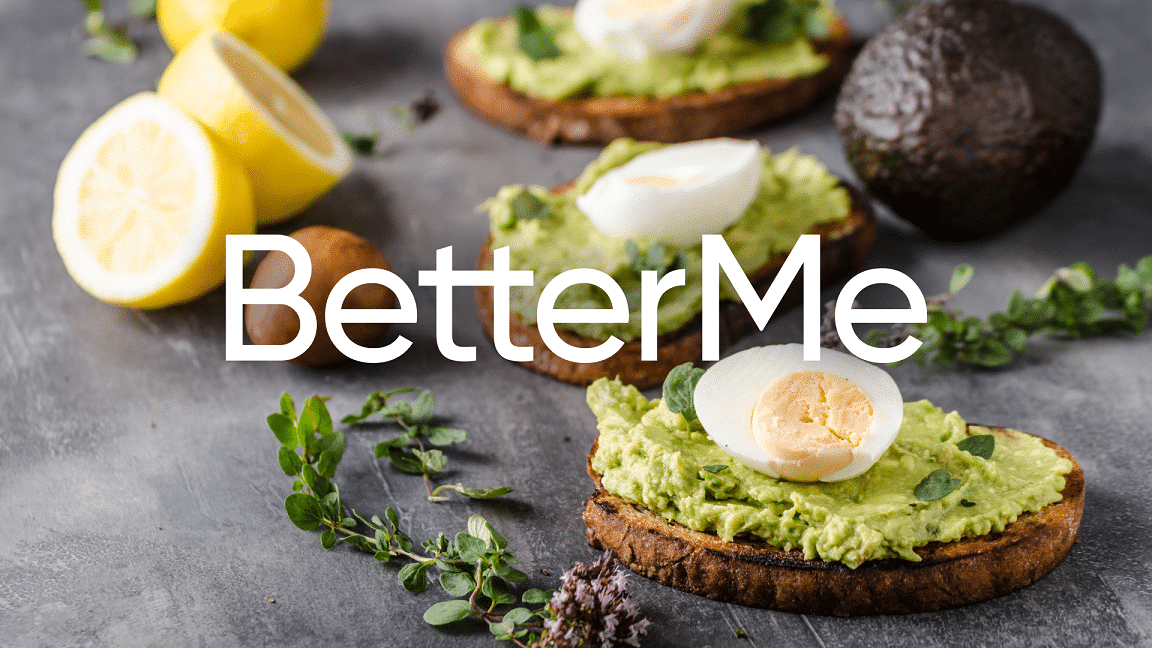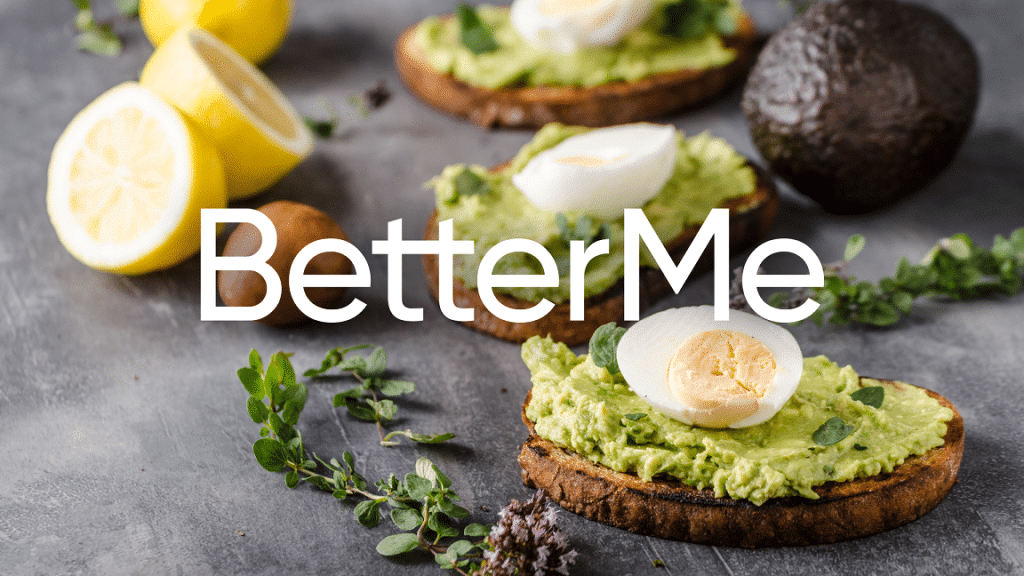 Possible Health Concerns Of The Mediterranean Diet
Despite the numerous health benefits of this diet, you need to be cautious as it may lead to various undesirable effects. Some of these include (5):
Weight gain arising from over-consumption of fats present in nuts and healthy plant oils.

Low iron levels due to limited intake of iron-rich foods. Be sure you take plenty of foods rich in iron and vitamin C to increase iron absorption.

Alcohol-related problems, especially if you take wine and have conditions that could worsen if alcohol is added to the mix.
What Can And Can You Not Eat In The Mediterranean Diet?
Like with any other eating plan, this nutrition plan has also recommended and restricted the consumption of various foods. You must be familiar with these foods before you create your 28-day Mediterranean diet plan. Let us take a look at what it allows and what it doesn't.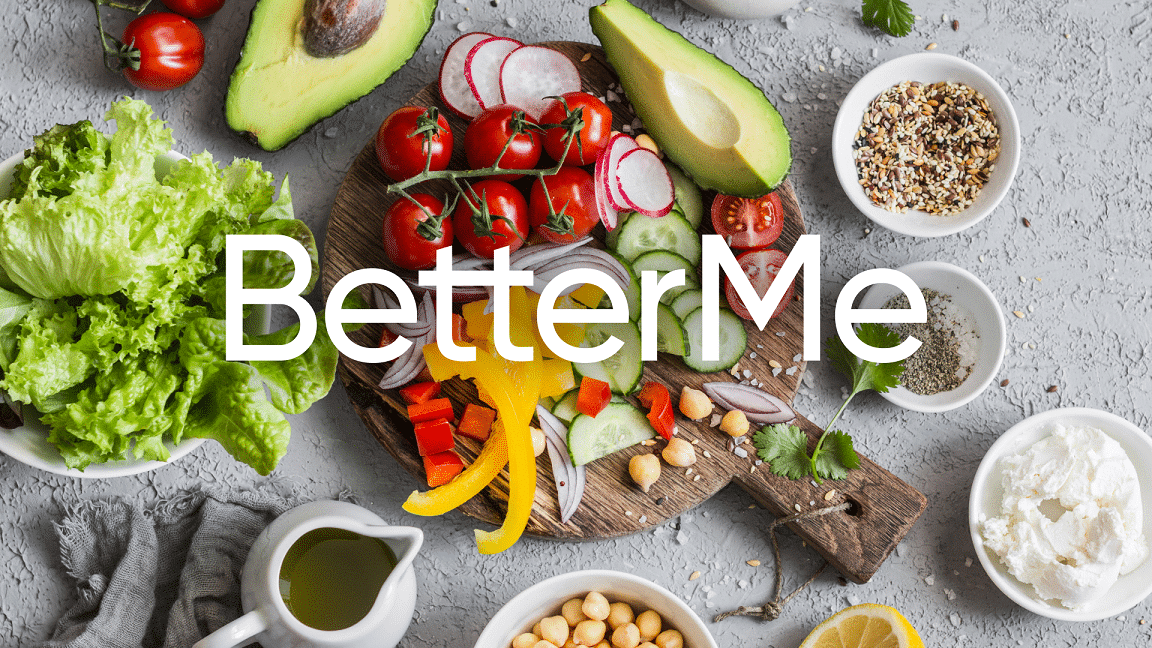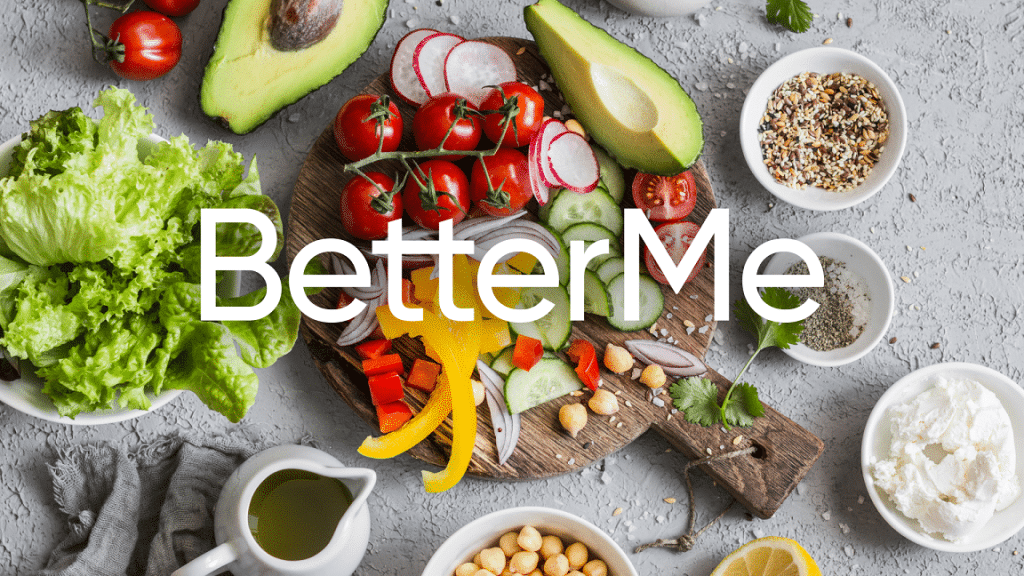 What You Can Eat
Some of the Mediterranean diet-friendly foods include:
Whole grains. 

You are required to consume unrefined whole-grain cereals and bread. Pay attention to the nutritional labels of your bread products to determine if they are whole-grain. 

Fruits and Vegetables.

 The following diet plan emphasizes the consumption of both fruits and vegetables. Mayo Clinic advises that you aim for 7 to 10 servings of fruits and vegetables in a day (

10

).

Healthy Plant Oils. 

You tend to acquire most of your calories from healthy plant oils when following the Mediterranean eating plan. There are numerous ways you can use these oils in your diet plan. One could use oils to coat vegetables or prepare salad dressings (

7

).

Dairy products. 

All of the dairy products you have in this eating plan have to contain low-fat content. This means you have to read your labels to make sure you are purchasing low-fat dairy products, such as yogurt and cheese.

Herbs and Spices.

 The following nutrition plan permits you to use various spices and herbs to boost the flavor of your foods. They are also helpful with reducing the need for salt (

10

).
Foods To Be Consumed In Moderation
Some foods have been accepted, but with one condition. They have to be taken in moderation. They include:
Wine. 

Mayo Clinic states that you can enjoy some red wine when following this nutrition plan, but in moderation (

10

). Remember that excessive alcohol consumption can lead to health problems, including increased risk of cardiovascular diseases (

10

).

Red Meat. 

You are also supposed to eat red meat in moderation if you are following this eating plan. Typically, the consumption is restricted to no more than a few times a month (

8

).

Fish and Poultry. 

The two are also consumed in low to moderate amounts, preferably a few times a week (

2

).

Seafood. 

Remember that the foundation of this nutrition plan is fruits, vegetables, whole grains, herbs, nuts and seeds. These all revolve around plant-based foods. With this in mind, you are to limit meat consumption, including seafood, such as shrimp.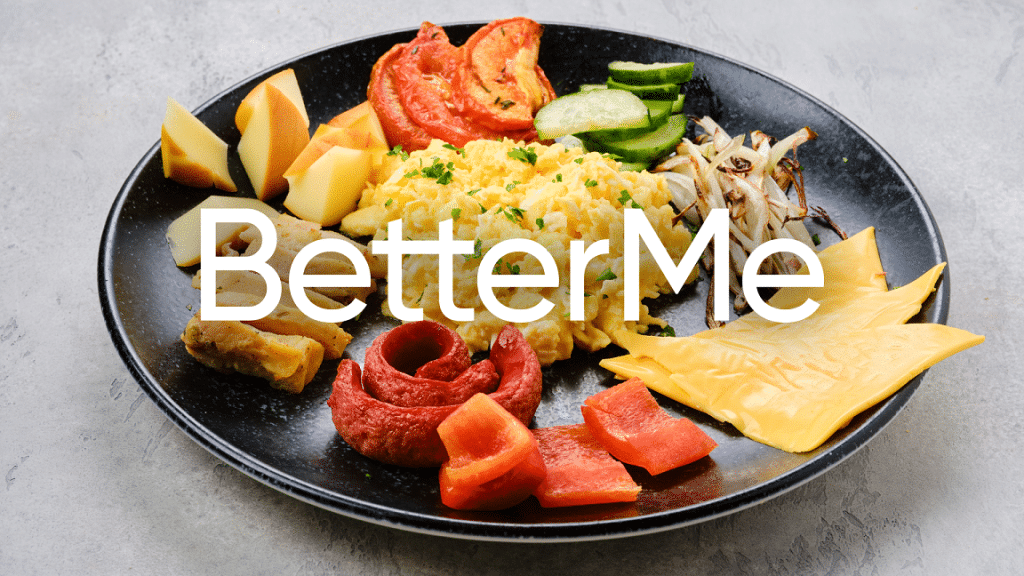 What You Cannot Eat
The following eating plan restricts the consumption of the following foods:
Refined Carbohydrates. 

These are the types of carbs that are quickly digested and may spike your blood sugar levels (

7

). They include foods such as white rice, white bread, and refined breakfast cereals.

Sweeteners. 

You must avoid sugar-sweetened drinks, baked products like cookies, and desserts with highly refined carbs and trans fat content. These are unhealthy and may lead to various health problems.
Read More: Mediterranean Diet Macros: Taking A Closer Look At What Eating Mediterranean-Style Actually Means
Building The Mediterranean Diet 28-Day Meal Plan
As we mentioned earlier, the Mediterranean diet emphasizes the consumption of plant-based foods. You must, therefore, pay attention to incorporating these foods into your diet plan. If you are experiencing difficulties crafting this meal plan, seek professional help from a licensed nutritionist or dietitian.
However, if you have mastered what this diet entails, go ahead and craft a suitable diet plan with all the recommended foods. Remember to avoid all restricted foods. Here is an example of a 7-day Mediterranean meal plan to shed light on how you are to craft your 28-day Mediterranean diet plan: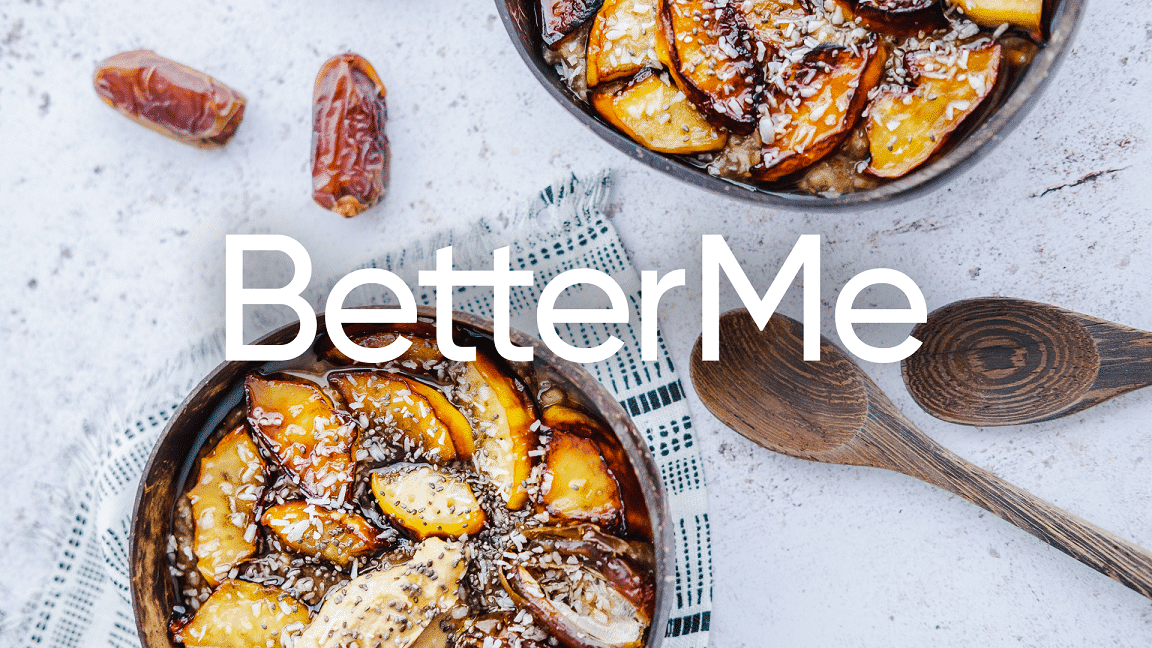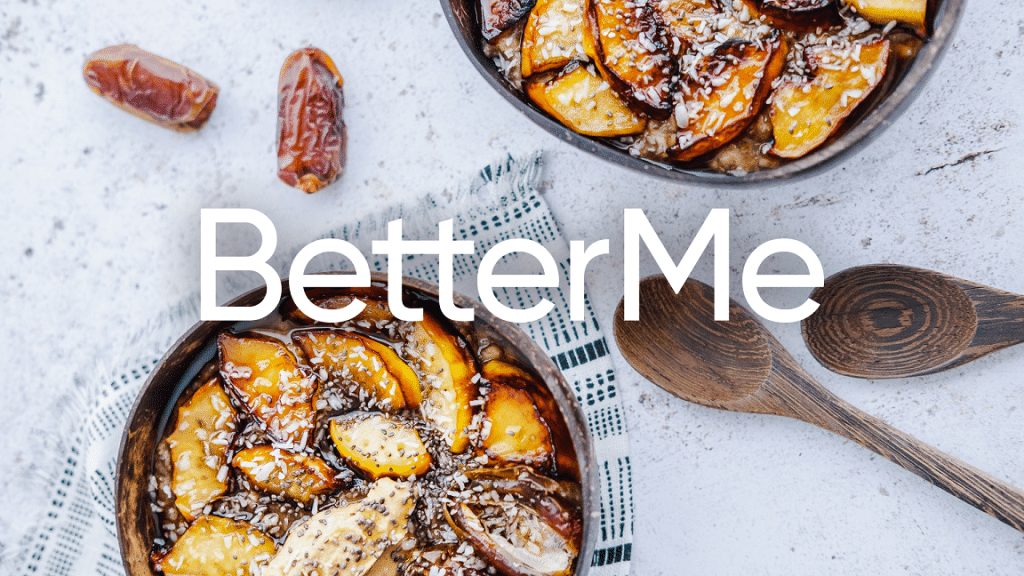 Day One
The following meal plan ideas have been obtained from Medical News Today (11). They are as follows:
Breakfast
One cup of whole-grain oats with dates, cinnamon, and honey

Low-sugar fruit toppings, such as raspberries

One ounce of shredded almonds (optional)
Lunch
Boiled white beans with spices, such as garlic, cumin, and laurel

One cup of arugula with an olive oil dressing and toppings of cucumber, tomato, and feta cheese
Dinner
Half a cup of whole-grain pasta served with grilled vegetables, tomato sauce, and olive oil

One tablespoon of Parmesan cheese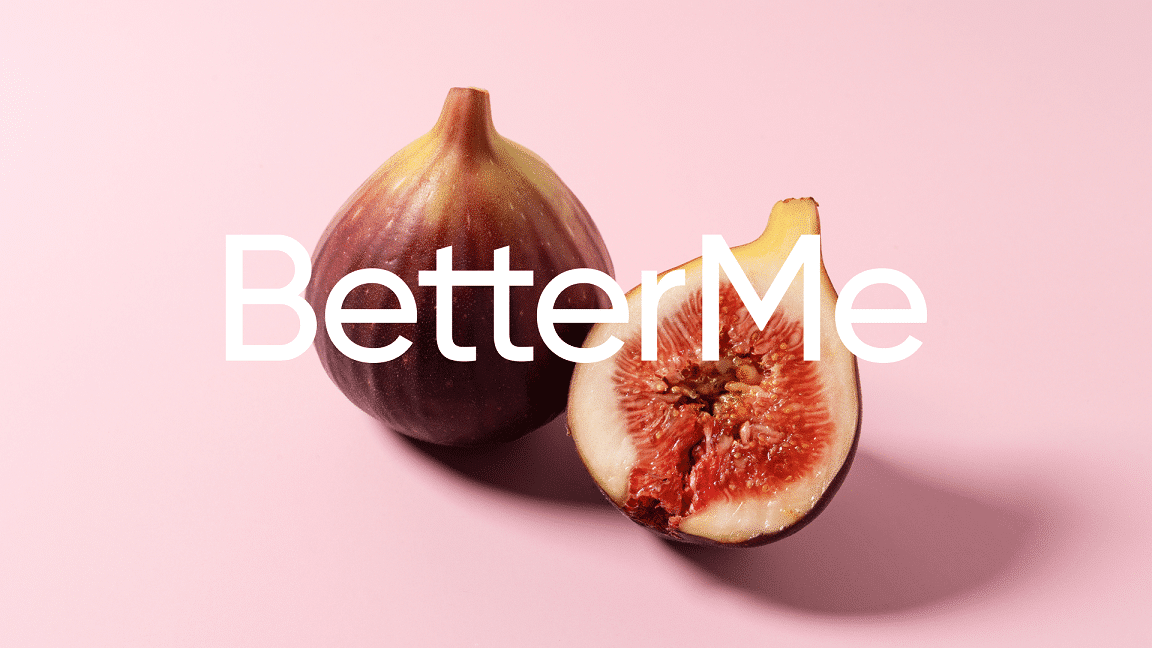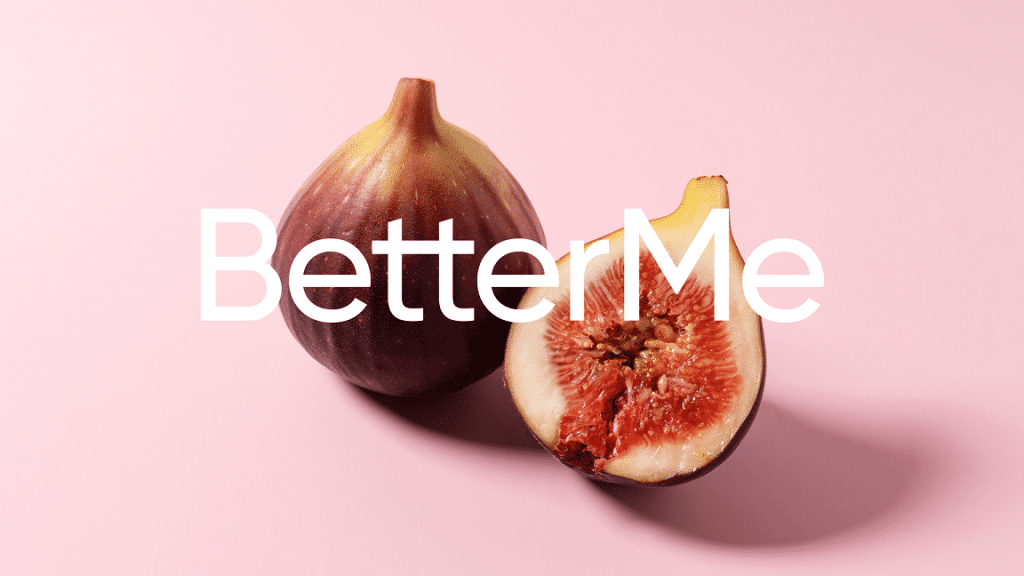 Day Two
Like with the first menu idea, this is also from Medical News Today (11). Remember to make necessary changes to the diet plan depending on your dietary requirements and calorie needs. For example, you can opt to add an extra egg and some sliced avocado to the toast in this breakfast idea. This would increase your calorie intake. On that note, if you are using this diet plan for weight loss, you might want to stick with the recommended recipe.
Breakfast
Whole-wheat toast

One pan-fried egg

Grilled tomatoes
Lunch
Two cups of mixed salad greens with cherry tomatoes and olives on top and a vinegar and olive oil dressing

Whole-grain pita bread

Two ounces of hummus
Dinner
Whole-grain pizza with tomato sauce, grilled vegetables, and low-fat cheese toppings. You can add ham, shredded chicken, pine nuts, or tune to the pizza for extra calories.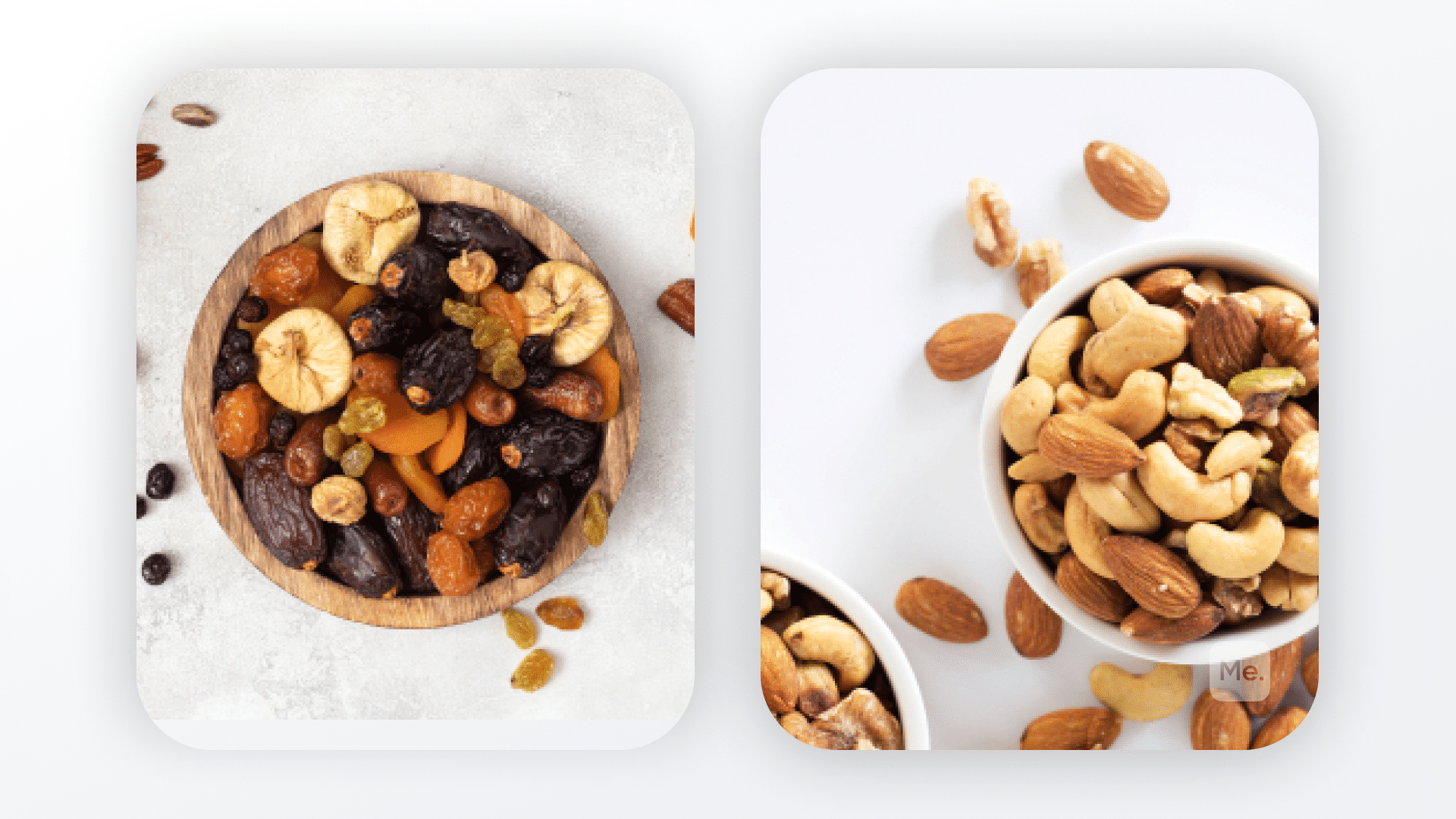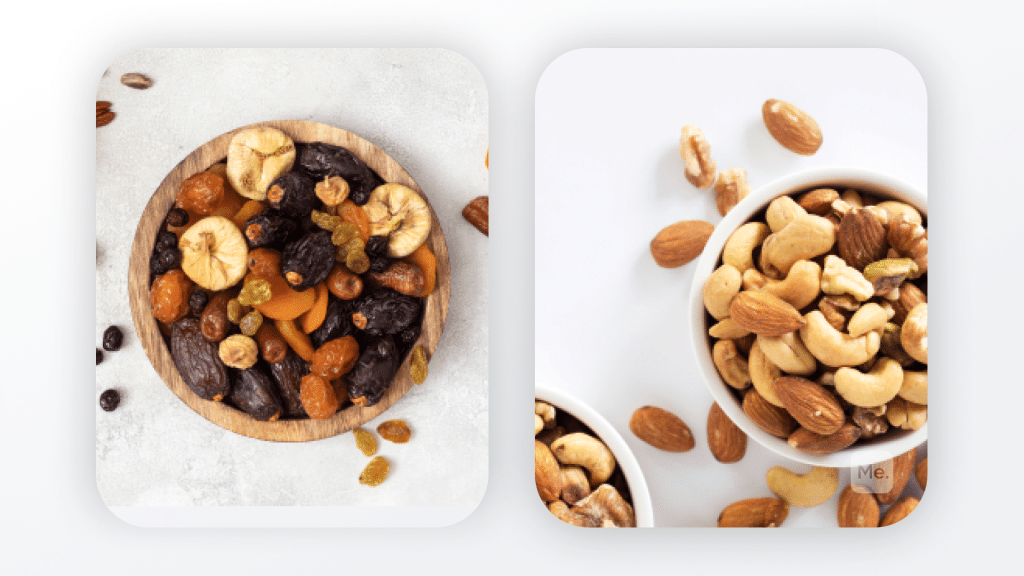 Day Three
As you may have noticed from the first two menu ideas, the concept is quite simple yet healthy. All you have to do is appropriately blend your foods to develop a creative yet tasty meal. Take a look at the food combinations on this day:
Breakfast
One cup of Greek yogurt

Half a cup of fruits like raspberries, blueberries, or chopped nectarines

One or two ounces of walnuts or almonds (This is optional but recommended if your quest is to consume extra calories)
Lunch
A whole-grain sandwich with grilled vegetables of your choice. These could be bell peppers, onions, eggplants, and zucchini.

A spread of hummus or avocado (only consider this spread if you want to increase your calorie content)
Dinner
One portion of either baked salmon or cod, prepared with garlic and black pepper for enhanced flavors

One roasted potato with chives and olive oil
If you wish to free yourself from all the extra pounds that have been weighting you down for way too long, start using the BetterMe app and overhaul your entire life!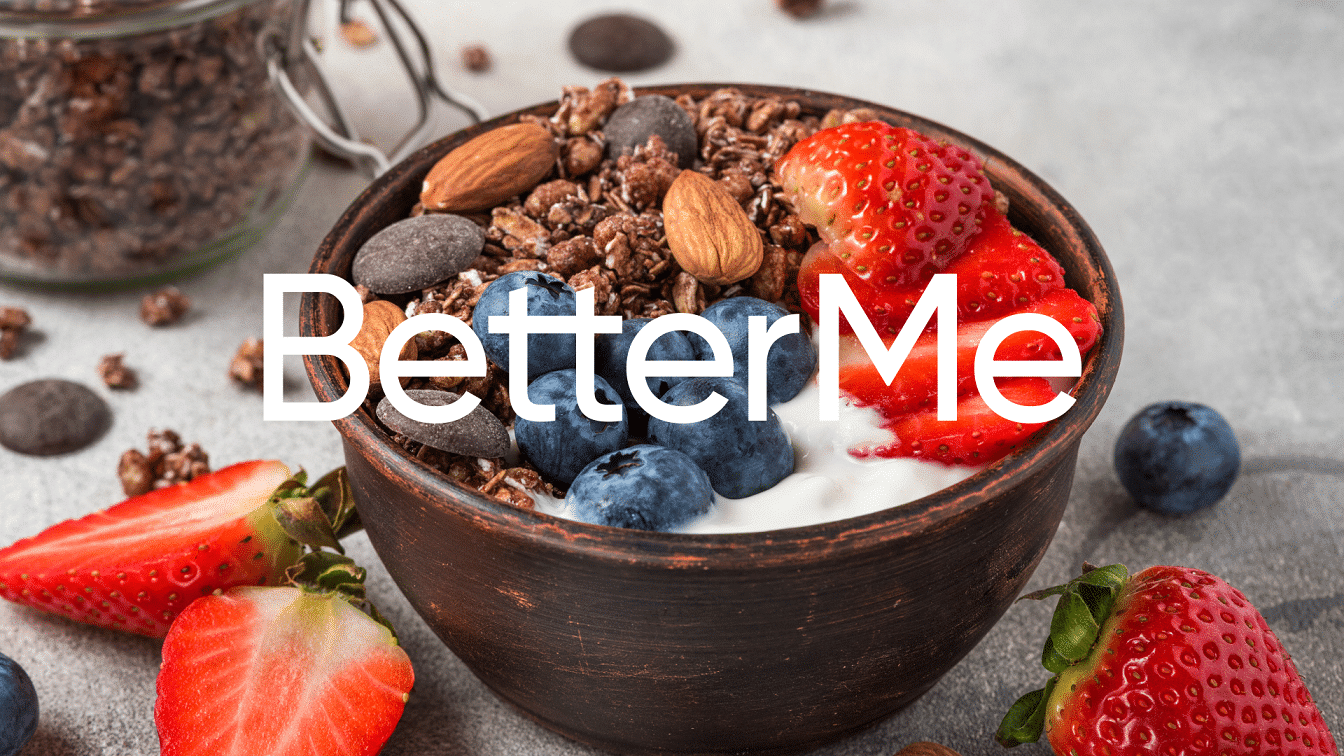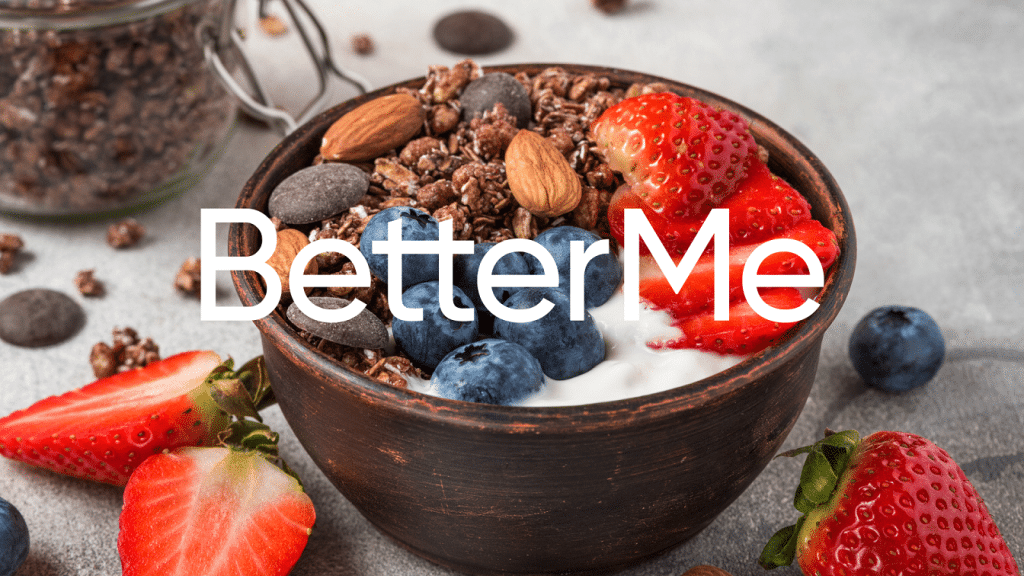 Day Four
The recipe ideas you can prepare on this day include:
Breakfast
A two-egg scramble with onions, tomatoes, and bell peppers

A topping of one ounce of queso fresco or a quarter of an avocado
Lunch
A warm salad containing two cups of steamed kale and tomatoes

Roasted anchovies in olive oil on whole-grain toast with a lemon juice sprinkle
Dinner
One boiled artichoke prepared with garlic powder, salt, and olive oil (add another artichoke if you want a more filling meal)

Two cups of steamed spinach with herbs and a sprinkle of lemon juice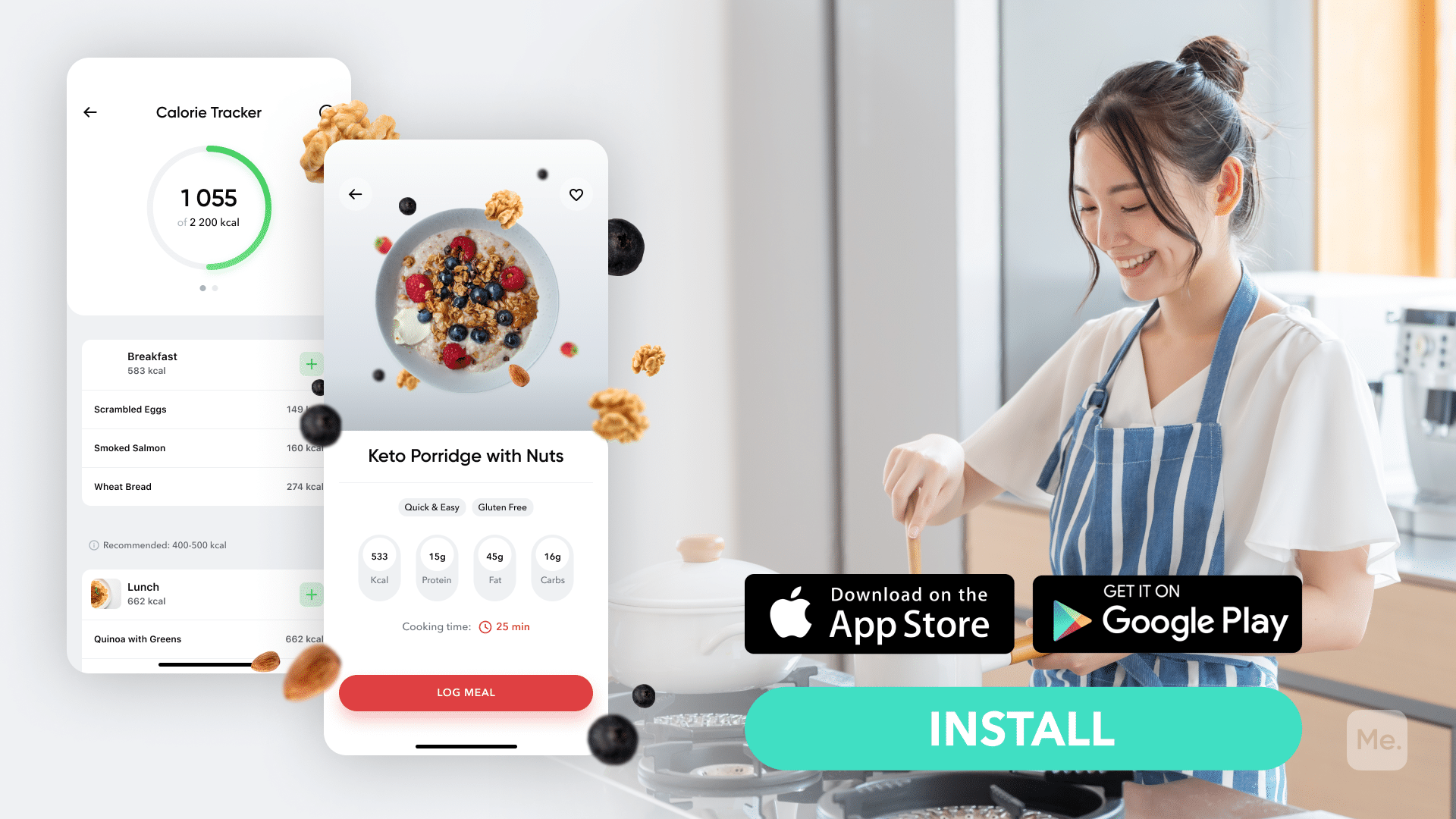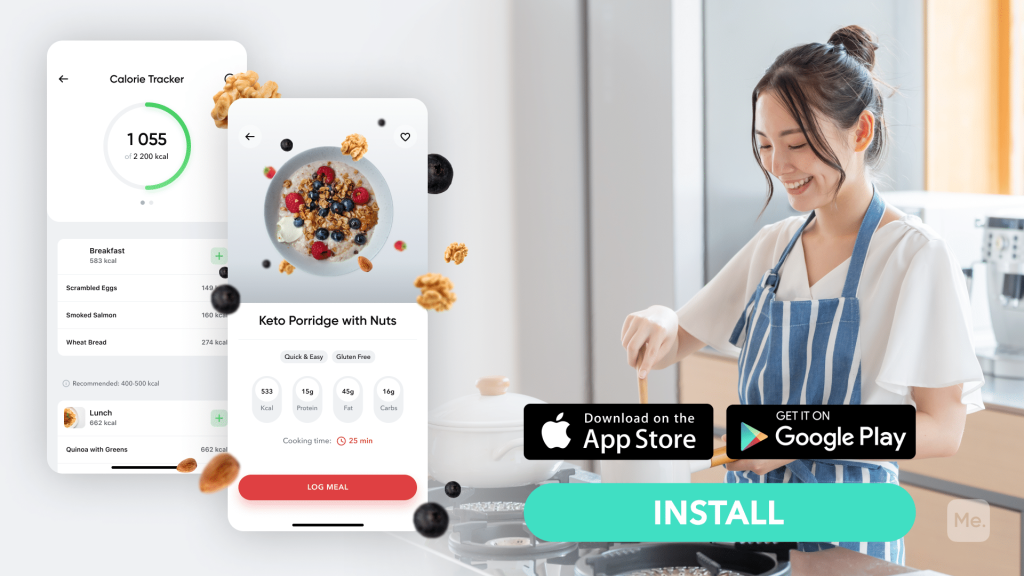 Day Five
The meal plan idea for this day is also obtained from Medical News Today (11). Notice how all the recommended foods in the Mediterranean diet have been perfectly blended to prepare a delicious meal. Take a look:
Breakfast
Two slices of whole-grain toast with soft cheese, such as goat cheese, queso fresco, or ricotta cheese

Chopped blueberry or figs to add a sweetness flavor
Lunch
Two cups of mixed greens with cucumber and tomato

A small roasted chicken portion with a sprinkling of lemon juice and olive oil
Dinner
Oven-roasted vegetables. You can opt for sweet potatoes, artichoke, carrots, tomatoes, eggplant, and zucchini. Before you roast them, remember to toss them in a mixture of olive oil and herbs. 

One cup of whole-grain couscous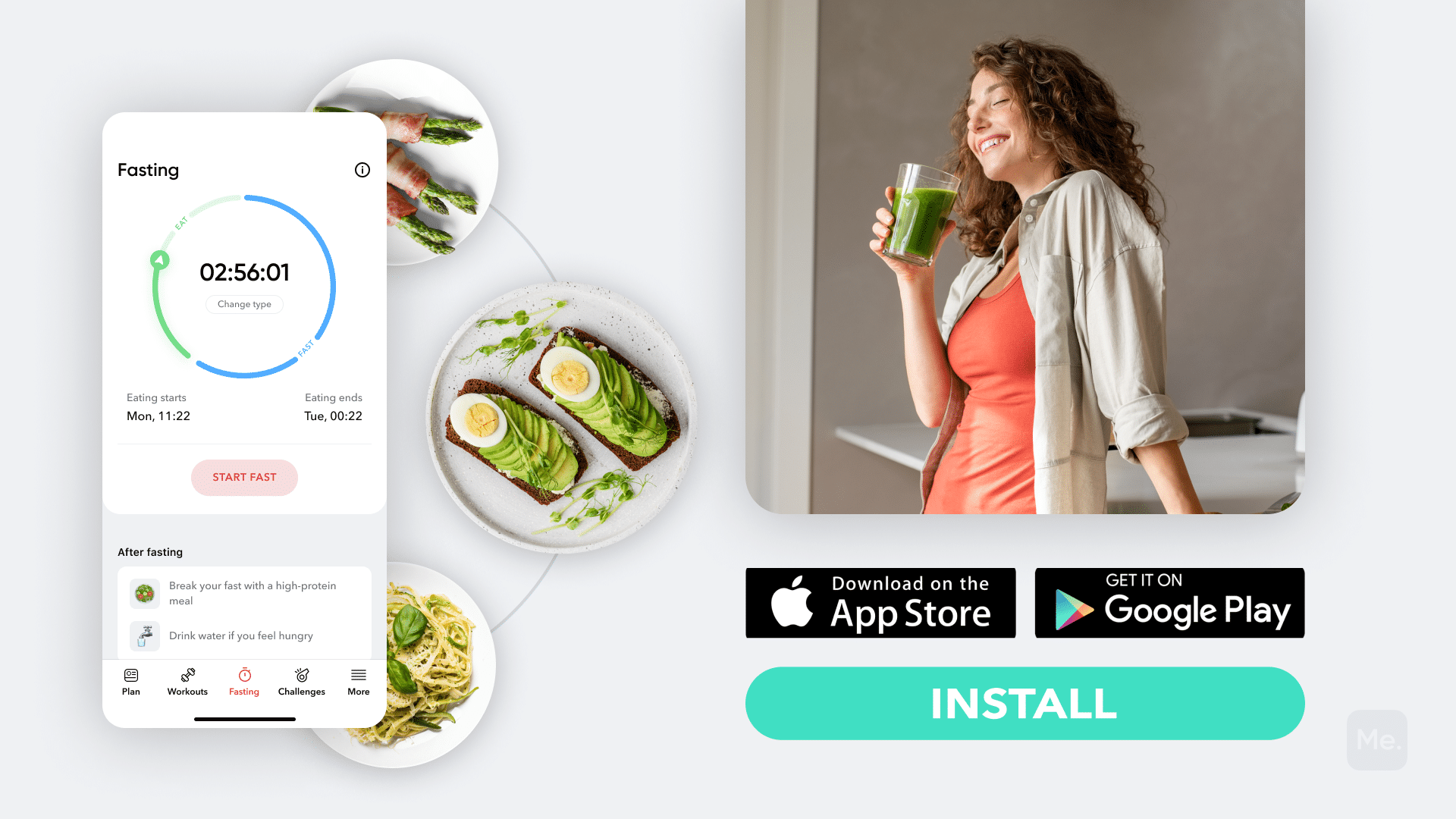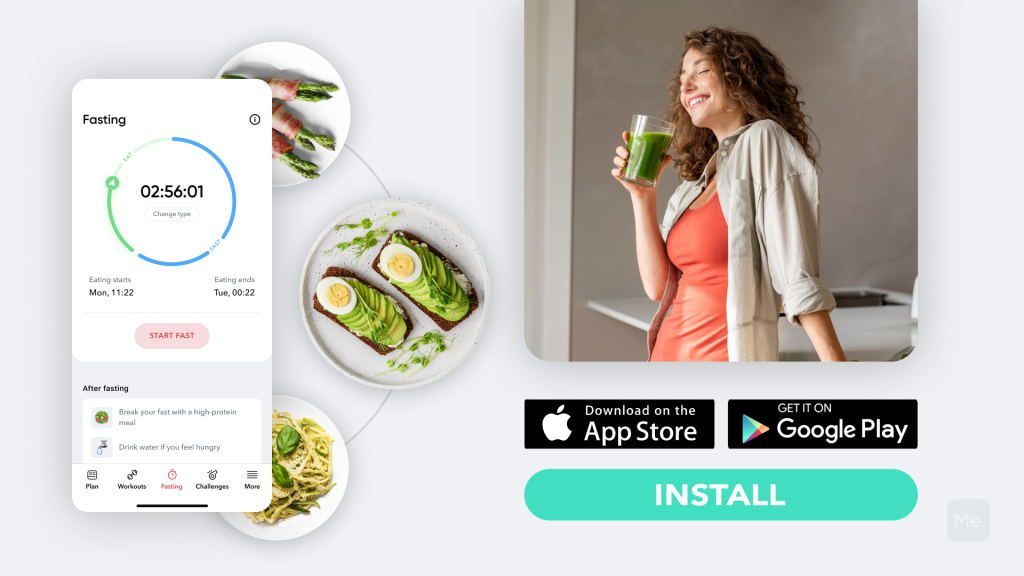 Day Six
On this day, you can incorporate the recommended delicious foods of the Mediterranean diet as follows (2):
Breakfast
Whole-grain bread topped with a small portion of low-fat cheese and fresh tomato slices and drizzled with a bit of extra virgin olive oil
Lunch
Greek salad prepared with kalamata olives, mixed greens, fresh parsley, tomatoes, and feta cheese. Prepare the dressing for this salad using extra virgin olive oil and freshly squeezed lemon juice.
Dinner
Chicken-stir fried in olive oil, asparagus, cauliflower, yellow peppers, and broccoli, and served over brown rice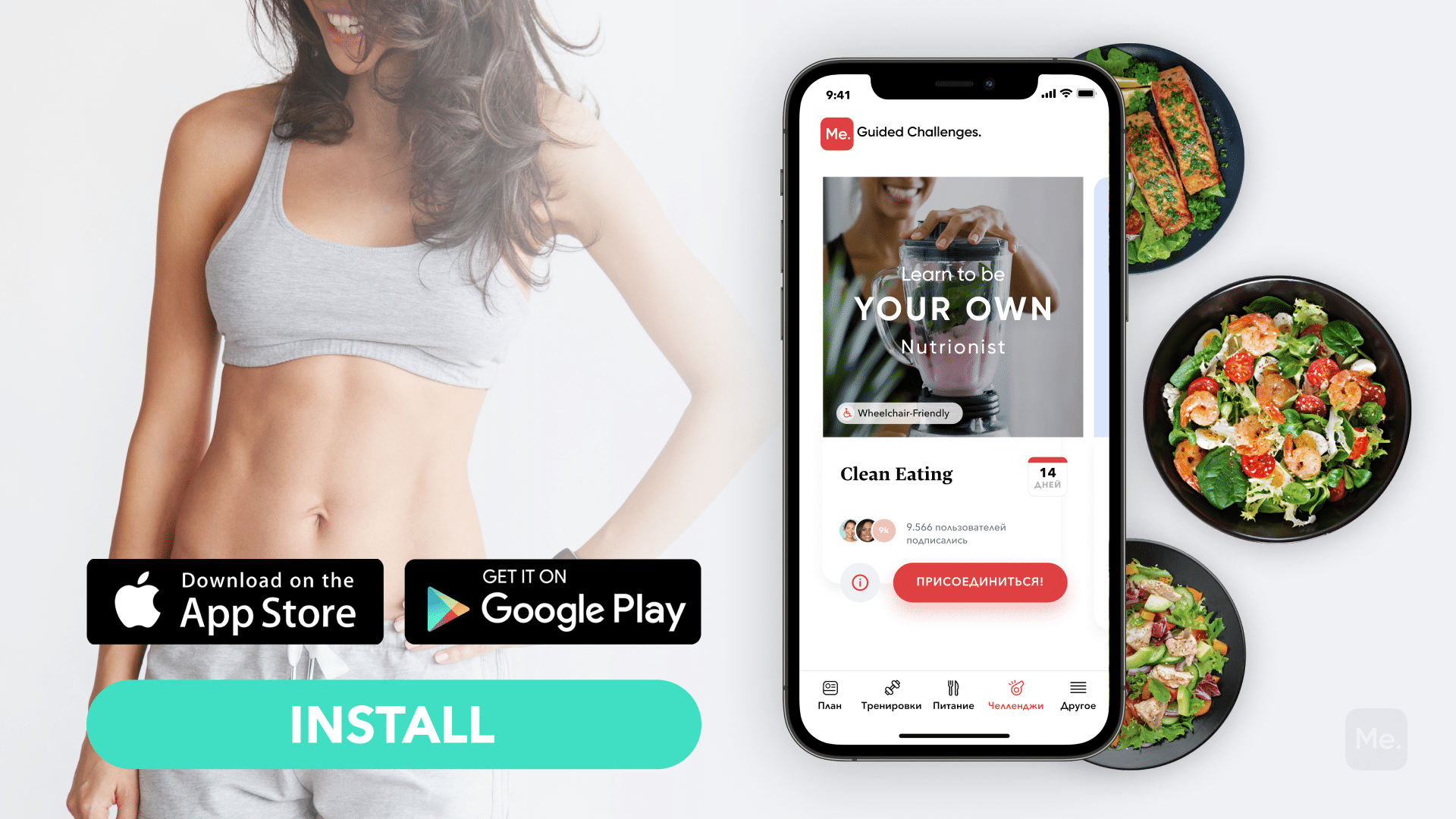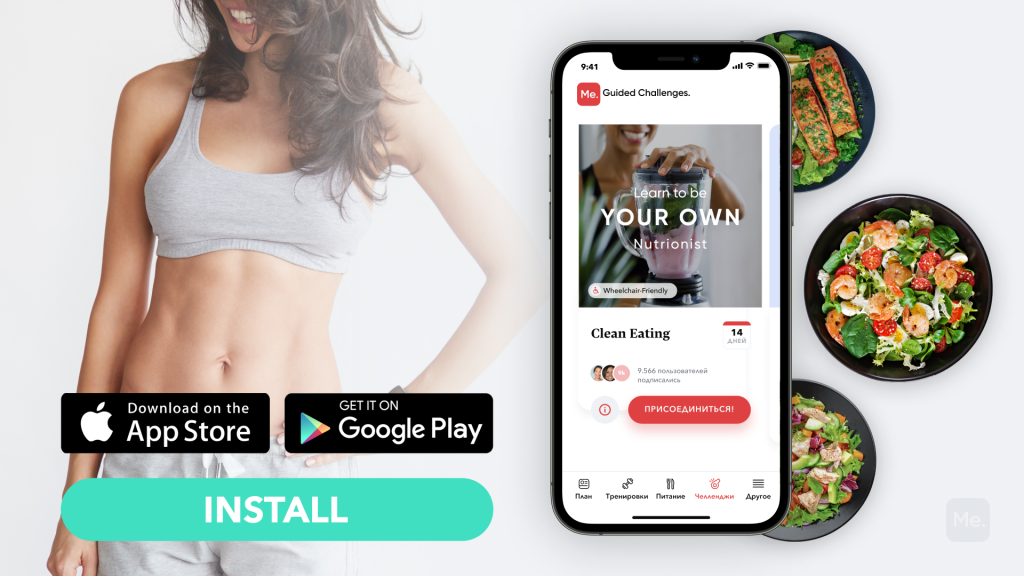 Day Seven
The recipe ideas to prepare on this day are as follows (11):
Breakfast
Whole-grain oats with dates, cinnamon, and maple syrup

Low-sugar fruit toppings, such as blackberries or raspberries
Lunch
Stewed zucchini, onion, yellow squash, and potato in a herb and tomato sauce 
Dinner
Two cups of greens, such as spinach or arugula, with olives and olive oil

A small white fish portion

Leftover vegetable stew from lunch
The sample diet plan above may perhaps give you an idea for crafting your one-month Mediterranean eating plan. If you are still stuck on what ideas to complete crafting your nutrition plan, then also consider the following ideas (2):
Mediterranean Diet Breakfast Ideas
A vegetable omelet prepared with spinach, mushrooms, and onions cooked in olive oil with crusty whole-grain bread

Plain Greek yogurt with fresh berries and nuts toppings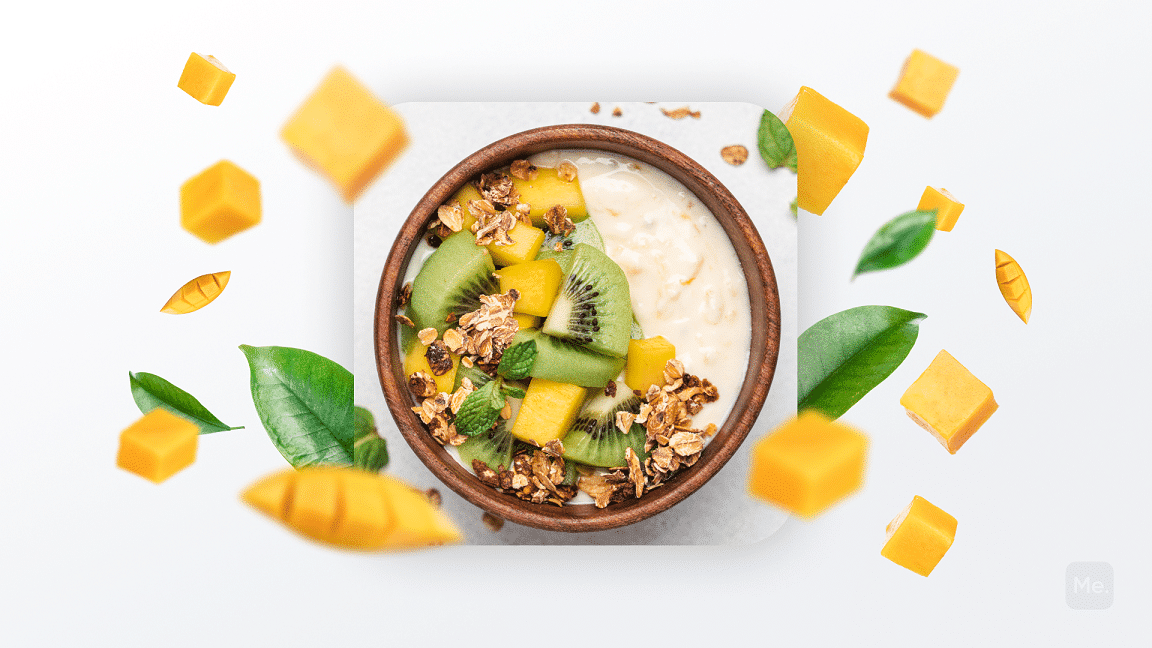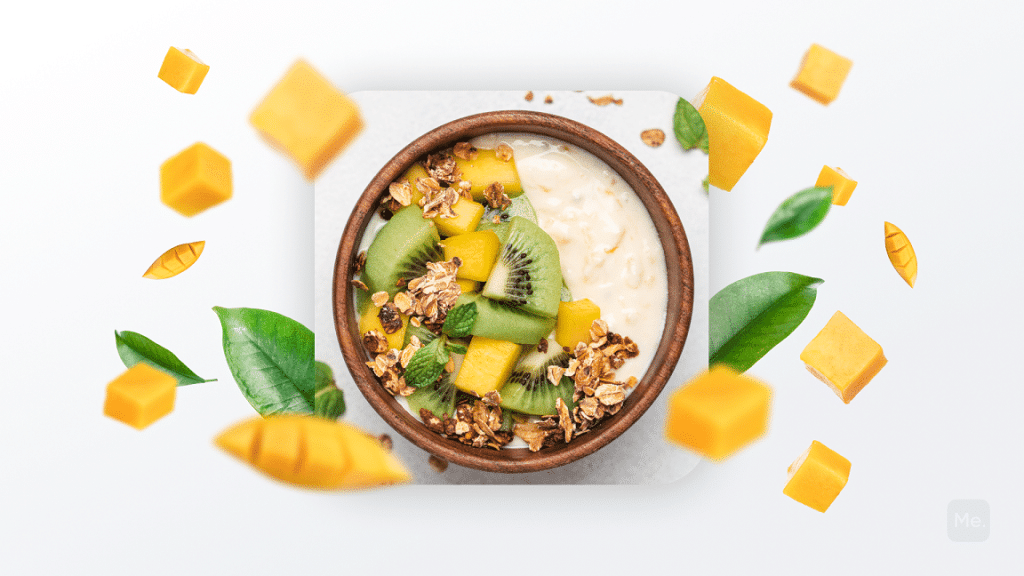 Lunch Ideas
Chickpea and farro salad made with spring onions, fresh oregano, and red peppers, dressed with lemon juice and extra virgin olive oil

Vegetarian pizza topped with part-skim mozzarella cheese, onions, carrots, green peppers, and roasted broccoli. This is an excellent recommendation, especially if you want to craft a vegetarian Mediterranean diet plan.

One cup quinoa with sun-dried tomatoes, olives, and bell peppers, with roasted garbanzo beans with thyme and oregano, and toppings of feta cheese or avocados
Dinner Ideas
Steamed mussels with minestrone soup and spinach-orzo salad

Grilled vegetable kabobs with toasted quinoa salad, shrimp, and mixed green salad with pine nuts

Two cups of steamed kale with cucumber, lemon juice, olives, tomato, and Parmesan cheese served with a portion of grilled sardines and a slice of lemon
Snack Ideas
A small serving of Greek yogurt

A small serving of nuts

Dried fruits, such as figs and apricots

Whole fruits, such as oranges, grapes, and plums

Whole-grain toast with an avocado spreading

Hummus with carrots, celery, or any other vegetable
The Bottom-Line
The Mediterranean diet entails whole grains, fruits, vegetables, healthy plant oils, nuts, and low-fat dairy products. These are the products you should use to create the 28-day Mediterranean diet plan. Following such a nutrition plan can help you lose weight, reduce the risk of chronic and cardiovascular diseases, and improve sleep quality in seniors. As always, remember to talk to a professional first before you start following such an eating plan.
DISCLAIMER:
This article is intended for general informational purposes only and does not address individual circumstances. It is not a substitute for professional advice or help and should not be relied on for decision-making. Any action you take upon the information presented in this article is strictly at your own risk and responsibility!
SOURCES: