You've seen dozens of detoxes and cleanses, all claiming to help you flush out toxins from your body. Some last 7 days, others last 21 – some go up to a month. Most of these diets also promise weight loss and this is probably the one benefit you are tempted to go on the diet for. However, before you punish yourself with a liquid diet, know that your body detoxes itself regardless of what you eat. That said, you can still detox your body by moving away from unhealthy eating to healthy eating. Furthermore, you can lose weight by including portion control and exercise as part of your 21-day detox diet menu.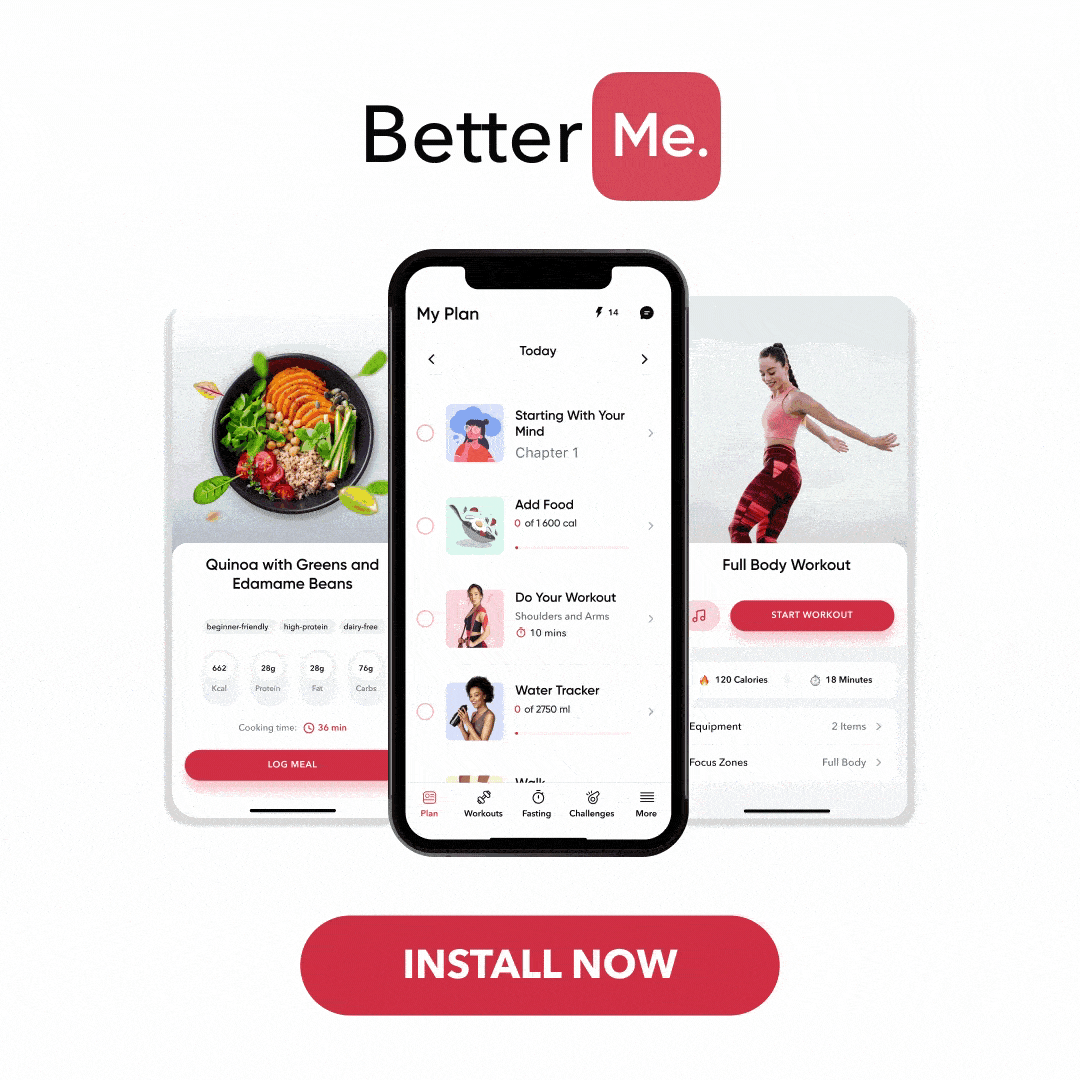 Like most diets that restrict calorie intake, the detox diet can help you lose weight. But to enjoy your results long-term, you need to have a sustainable plan. Here is everything you need to know to embark on a successful 21-day detox.
What Is The Best Detox Cleanse For Weight Loss?
Your body is naturally equipped to detoxify itself every day. Your liver and kidneys are responsible for breaking down waste in your body naturally – but they can only do so much (5). The best thing you can do is allow them to function at their best by taking out the workload of trying to meet your nutritional needs. 
The 21-day detox diet cuts out certain foods that are high in preservatives and chemicals, while adding healthy foods that boost liver cleansing abilities and speed up metabolism rate.
Read More: 7-Day Body Cleansing Plan: Tips For Before And After To Guarantee Detox Success
Benefits Of The 21-Day Detox Menu
The detox diet does not mean you are left with nothing to eat. Instead, it encourages a clean eating plan and has several benefits that aid weight loss. 
1. Boosts Energy Levels
Your energy level can suffer during your detox program since you can only munch on raw fruits, vegetables, green tea or lemon water for the first few days of the diet. However, after two weeks when you add whole grains to your meal plan as well, you will find yourself experiencing better overall energy levels by increasing your intake of vitamins and minerals. 
2. Speeds Up Metabolism Rate
Detox diets often contain large amounts of fiber-rich foods such as fresh fruits and veggies which helps speed up metabolism rate. As your body breaks down these foods, the digestive enzymes help to burn excess calories that are stored in your body (4).
3. Reset Your Body's Natural Processes
During a detox diet, you don't have to starve yourself or spend hours at the gym just to lose weight. Instead of doing all the work for your body, a detox diet helps your body do what it is already programmed to do – maintain balance and remove toxins from within itself.
How To Detox Your Body For Weight Loss
A 21-day program can quickly go wrong if you don't do it right. Remember, the goal is to improve your energy levels, and lose weight. This can be achieved in three stages namely preparation stage (pre-detox), detox (the 21-day diet), and maintenance stage (post-detox). We look at each of these stages below:
Preparation Stage (Pre-Detox)
Planning is the key to any effective changes in your life. When you plan, you have a clear vision of what you want and how you will achieve it. To detox your body for weight loss, start by planning for it. Even if you decide to follow a three-week pre-detox program, don't be afraid to set aside at least 3 weeks to prepare yourself mentally, physically, and financially for the detox. 
The Shopping List
First, figure out your shopping situation. For the 21-day period, you'll change your menu completely. This change must be sustainable – there's no need to go for meals that you can't afford long term. 
It's up to you to find a balance between affordability, and taste. Although you're trying to stick to a budget, punishing yourself with a diet you don't enjoy eating will make it harder to be consistent and see results. With this in mind, write a shopping list. We discuss foods you can, and can't eat later on in this article.
Whether you're looking to simply pep up your fitness routine, jazz up your diet with mouth-watering low-calorie recipes or want to get your act together and significantly drop that number on your scale – the BetterMe app has got you covered! Improve your body and revamp your life with us!
The Elimination Diet
Don't wait until the diet period to cut off all foods – you've got to do it gradually. During the preparation stage, gradually eliminate foods that you know are bad for your health. This goes beyond the obvious like red meat and fatty foods – these include various condiments, fish, soda, etc. 
Be sure to avoid anything that is chemically processed and has a ton of preservatives in it – not just because they are unhealthy but also because detox diets tend to make you sensitive to them (8).
The elimination diet is important because it's gradual, and allows your taste buds to grow accustomed to new foods without triggering cravings for old ones. Research has proven extreme restriction never works well for weight loss, or any other benefit (2). So start slow, and get your body ready for what's to come. 
Giving Friends And Family A Heads Up
It's a fact – having a supportive environment can influence your chances of success on any diet, including the 21-day detox. Let people know what you're planning, and ask them to be supportive. This can include not bringing junk to the house, or making meals that fit in your plan.
Detox Stage – 21 Days of Clean Eating
It is known that we build up toxins as time goes on, especially when we abuse processed foods and make unhealthy eating habits part of our lifestyle (9). In order to maintain a healthy lifestyle, it would be best if you can take steps to prevent this build up or eliminate these unnecessary wastes from your system in the first place so that you will not only feel good but live longer too.
Unlike other diets that force you to eliminate certain types of nutrients, lose weight rapidly or spend hours working out in the gym, this diet simply requires a combination of natural foods and exercise for achieving great results. 
There are no special supplements to take and neither is there any need for you to go hungry all the time because you can eat to satiety with this diet. You just have to follow simple rules and guidelines when it comes to selecting your foods.
Read More: 10 Day Detox Diet Shopping List: The Beginner's Guide To Shopping For A Healthy Diet
The First Step
The first step of this detox diet involves removing toxic foods from your daily meals. These include: 
processed food items

artificial additives/colorings

coffee

alcoholic drinks

caffeine and sugar-based soft drinks
The Second Step
Piecing together what you have learned, here is the second step: 
Choose organic foods whenever possible; these are free of pesticides (6). You can easily identify them just by looking at their labels or packaging. Organic foods have no added chemicals and preservatives too. They may also cost more than non-organic food items but when it comes to your health, there's no better value for money.
Eating organically not only preserves food nutrients but also helps you avoid exposure to harmful toxins that most processed foods contain because they contain steroids to enhance growth and keep them fresh despite being stored for a long time (1).
Healthy Foods
Some healthy, unprocessed foods that should feature in your detox diet include:
Leafy greens e.g. spinach and kale

Cruciferous greens e.g. broccoli and cauliflower

Berries e.g. raspberries, black berries, blueberries and strawberries

Lean meat e.g. chicken and turkey breast

Fish e.g. rainbow trout, basa, catfish and salmon (freshly caught)

Vegetarian proteins e.g. tofu, tempeh and seitan (made from wheat gluten) 

Nuts e.g. almonds, walnuts and cashews

Foods rich in fiber e.g. celery and beets

Healthy fats e.g. avocado, olive oil and coconut oil

Tons of water (about 8 glasses or 2 liters daily) to flush toxins out (

10

).
If you struggle to even flirt with the idea of giving up your favorite foods or working out till your legs give way – the BetterMe app is here to breathe a fresh perspective into the way you view the weight loss process! Check out the app and experience the fun side of fitness and dieting with BetterMe!
The 21-Day Detox Diet Plan Menu
You want a diet plan that's easy to follow and stick to every day for three weeks. Here is what a day of clean eating looks like:
Breakfast –

a high protein shake made with whole grain like oats, plant-based milk, and berries. You can add protein powder for a macro boost.

Lunch –

a veggie-packed salad bowl, with a whole grain like quinoa. Nut toppings add some crunch, and healthy fats to keep you full and energized all day.

Snack –

Snacking is important because it keeps hunger at bay and prevents you from overeating during meal time. A handful of roasted nuts, or a cup of plain yogurt topped with fruits can do.

Dinner –

If you're not vegan, this is the time to have steamed salmon on a bed of leafy greens like spinach. You can skip the carbs (especially from starchy vegetables) and focus on filling up on protein and fat. A vegan alternative would be tofu, or a black bean chili.
Maintenance Stage (Post-Detox)
After the 21 days, you should be noticing changes in your mood, energy levels, and possible weight. Now it's time to maintain those changes by doing the following:
Exercise
Studies have proven that dieting alone isn't as effective as dieting along with exercise (3). It can be as simple as walking daily, or as nuanced as hitting the gym for a HIIT workout. Either way, get moving.
Portion Control
This takes time and practice, but is important if you want to maintain a calorie deficit and lose more weight (11). It doesn't have to be complicated with weighing scales and counting macros – try using hand portions to guide you. 
Mindful Eating
It's okay to eat for enjoyment and pleasure, but it shouldn't be a guilty affair. Set rules regarding the foods you can have (e.g. no sweet treats after dinner), and stick to them every day. Eating mindfully will help you control your cravings and identify which foods trigger bingeing or overeating (7).
The Bottom Line
The 21-day detox diet works if you set out with a plan to create and maintain healthy eating for a long time. The key is to start gradually but stay consistent. Exercise and healthy habits must also be part of your plan.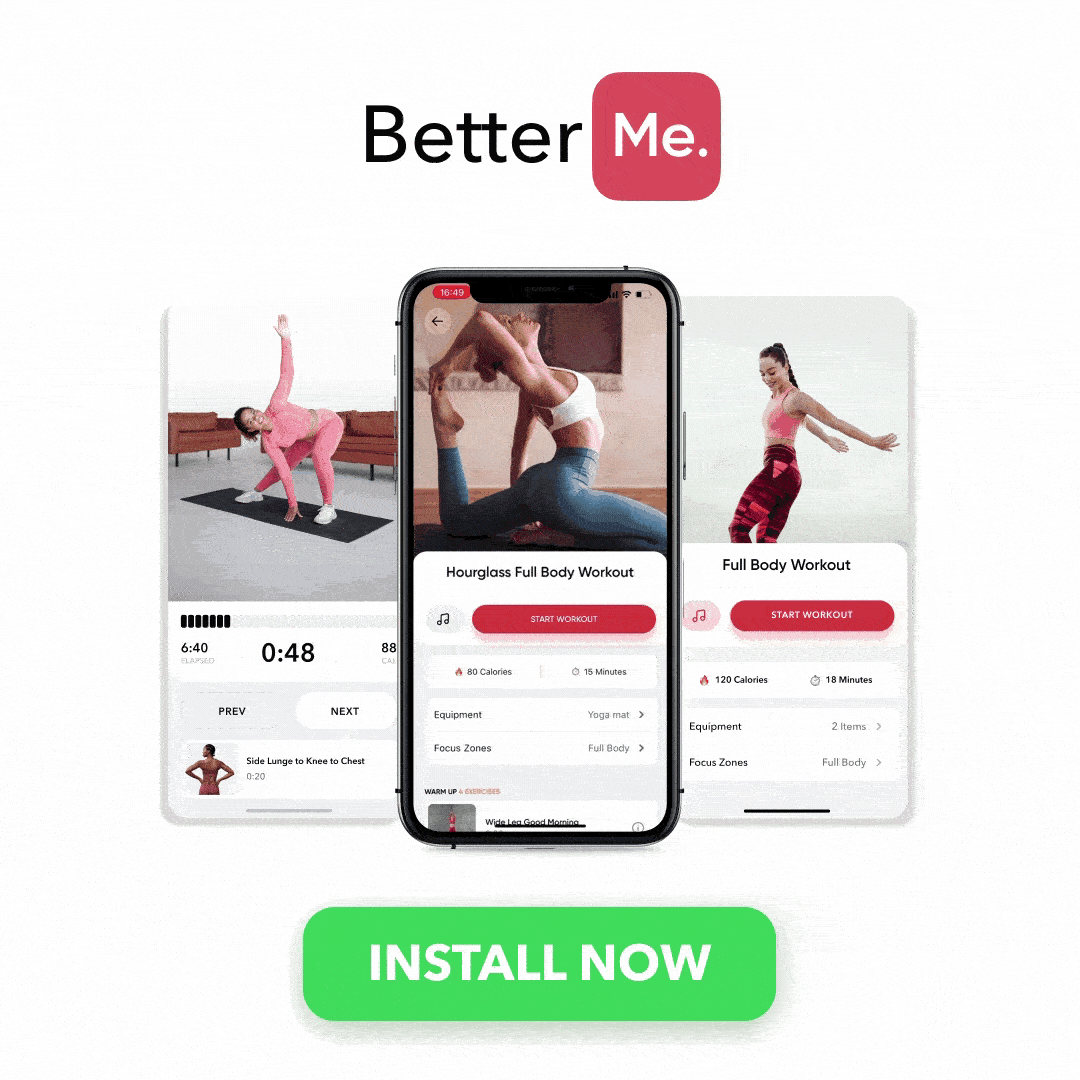 DISCLAIMER:
This article is intended for general informational purposes only and does not address individual circumstances. It is not a substitute for professional advice or help and should not be relied on to make decisions of any kind. Any action you take upon the information presented in this article is strictly at your own risk and responsibility!
SOURCES: