The fall season is in full swing, showing off flame-colored leaves and the smells of delicious food fill the air. You can find people sitting around the dinner table to devour all the autumn treasures, including those spiced with chili and chili powder. Among the most popular dishes you can enjoy is turkey chili – a tasty mix of veggies and minced turkey.
Being popular in Asian and Mexican cuisine, chili is packed with an array of benefits that can jazz up tailgate parties, merry soirees, and lovely lunches with relatives. 
Usually, low-carb turkey chili is prepared with beans, but in this article we are going to dismiss the myth of "beans-only" turkey chili. 
You are going to learn about top keto-friendly no bean turkey chili recipes that will help you enjoy the depth of spices, intermixed with the savoriness of the meat. 
The best part about these recipes is that you will not need to spend a ton of time preparing this dish and you can even freeze it if you feel like eating it the next month. 
Once you check out these delicious and nutritious turkey chili no beans recipes, you will not be able to resist the temptation to trek down to the grocery store and toss the ingredients into your shopping cart.
Read More: The Best White Chicken Chili Crockpot Recipes To Try This Autumn
What Can I Put In Chili Instead Of Beans?
Yes, almost all of us remember the time when our parents made us eat beans. Of course, they are loaded with a whole array of benefits: 
Protein

that maintains and repairs the body. 

Folate and iron

that sustain healthy blood cells.

Antioxidants

that help protect the body from disease (

5

).
Not to mention that they are a great source of complex carbohydrates and fiber. However, even though you could be blindsided by the positive effects of beans on your body, perhaps you just can't persuade yourself to consume them. 
Here is a question: is there any substitution for beans in a healthy chili recipe? The answer: there are a lot of options for you to try instead of beans. These are the top substitutions you can bulk turkey chili with and get the whole batch of nutrients right away:
Gluten-free grains (rice, sorghum, quinoa, amaranth).

Tofu.

Nuts.

Cauliflower.

Turkey.
The nutrients in these products might help you manage your weight, manage blood sugar levels, and give you energy.
That said, there is also one special substitution that you can try instead of beans – sweet potatoes. Why this vegetable? 
First of all, sweet potatoes are a staple food in a lot of countries. Stuffed with potassium, fiber, vitamins, and other essential nutrients, as part of a healthy diet sweet potato might help: 
Reduce the risk of cancer.

Improve digestion.

Protect eye health.

Support the immune system.

Reduce inflammation (

7

).
That is why sweet potato chili would be a smashing idea to try. If you omit beans and substitute them with sweet potatoes, you end up with a juicy batch of lean protein and veggies.
BetterMe app will kick you out of the mental funk, shake off your extra weight, rid you off your energy-zapping habits, and help you sculpt the body of your dreams. Intrigued? Hurry up and change your life for the better!
Healthy Turkey Sweet Potato Chili Recipe (4)
This turkey chili no beans recipe will be a surprising addition to your weekly meals. The depth of spices is going to give a special luscious taste and the savoriness of the juicy meat can lighten up the taste.
Ingredients For The Sweet Potato Chili:
1 tablespoon extra-virgin olive oil

2 diced medium onions 

3 minced cloves garlic 

2 large peeled and diced carrots

2 stalks diced celery 

2 chopped bell peppers

1 medium cubed and peeled sweet potato 

1 1/2-2 cups water

1 can tomato sauce

2 pounds ground turkey 

1 can diced tomatoes in their juices 

1 tablespoon ground cumin

1 tablespoon paprika

3 tablespoons chili powder

1 teaspoon cayenne pepper

1/2  teaspoon ground black pepper

1 teaspoon kosher salt

a pinch red pepper flakes
Desired Toppings:
Fresh avocado, sliced

Jalapeño, thinly sliced

Shredded cheese

Sour cream or Plain non-fat Greek yogurt 

Cilantro, freshly chopped
How To Make Turkey Potato Chili?
Heat the oil in the oven or put a large soup pot over medium heat. 

Toss the onions, garlic, bell peppers, celery, carrots, and sweet potato. Sauté the mixture for 5 to 7 minutes, until all the ingredients get soft.

Add the turkey and cook for 5 to 7 minutes until browned. Stir it often to break up the chunks.

When the meat is browned, add 1 1/2 cups water, diced tomatoes, tomato sauce, chili powder, paprika, cumin, cayenne, salt, red pepper flakes, and black pepper.

Crank up the heat and bring it to a boil, then reduce the heat to a moderate bubble.

Let the meal cook, until the chili thickens, about 45 minutes. Don't forget to stir the mixture often so that the chili does not stick to the bottom. Add a little water if the chili becomes too thick.

Make sure you taste the dish towards the end of cooking to adjust the seasoning. If needed add more cayenne pepper, salt, and pepper as needed. 

When ready, serve it hot with preferable toppings.
Nutrition value of sweet potato chili recipe (4):
| Calories | Fat | Carbs | Protein | Fiber |
| --- | --- | --- | --- | --- |
| 227 | 10g | 14g | 24g | 4g |
How Do You Make Turkey Chili Thicker?
Whether it's a no bean chili recipe or the recipe with beans we still desire to get a thick and chunky texture. Sometimes you break a sweat when accurately sticking to the recipe but eventually end up with soupier consistency. Don't get frustrated because you can make turkey chili thicker with a few extra ingredients that won't affect the taste at all.
Cornmeal

. A great thickening agent for chili. Unlike flour, it gives an earthy flavor to your chili by thickening it up. Please note, that you should use white or yellow and not coarse-ground cornmeal which will not dissolve properly in your beanless turkey chili. You can add 1 or 2 tablespoons of cornmeal at the end of the cooking time and stir the mixture thoroughly. 

Tortilla chips

. In case you are out of cornmeal, tortilla chips will be the second-best agent for thickness. However, they will also make your chili saltier, so be aware. Crush up a few chips and sprinkle them into your healthy chili. Mix the dish until the tortilla chips get completely absorbed. 

Cornstarch slurry.

Mix 1 tablespoon of cornstarch and water to get rid of lumps and stir the slurry into your chili. let it simmer for 10 minutes. 
Another way to thicken your chili is to simply cook it longer. Just remove the lid and let the pot simmer for 10-15 minutes. The water is going to evaporate and you can end up with thicker chili.
Read More: Mediterranean Diet Food List: What To Eat And What To Avoid On This Diet
What Is Turkey Chili Made Of?
The traditional turkey chili contains three essential ingredients: lean ground turkey, kidney beans, and corn. However, the options for turkey chili are plenty and you are allowed to swap beans for other ingredients. 
It is a good idea though since you can get tired of the same taste and sometimes you don't even have beans in your pantry, right? You have two options: rush to the store and purchase the beans or get the hang of no bean chili recipe. 
Those who chose the second option will be pleased to discover a delicious healthy chili recipe with no beans. 
Ground Turkey Chili Recipe (1)
This paleo, low-carb ground turkey chili recipe is leaner but not less delicious. To prepare this healthy chili recipe we need carrots, zucchini, and celery. This is a perfect nutrient combination since carrots are a source of vitamins, fiber, and minerals that may help enhance digestive health, improve eyesight and reduce the risk of cancer (6).
Being low-calorie and loaded with essential nutrients, zucchini could play a significant role in diabetes prevention and managing a healthy weight (3).
Celery is rich in fiber and antioxidants, which makes this one of the healthiest foods. As part of a healthy diet, celery might help regulate blood pressure and maintain healthy digestion (2). 
An award-winning combination of these veggies will add volume and fiber to your recipe.
Ingredients For The Turkey Chili Recipe No Beans:
1 ½ pounds ground turkey

2 chopped garlic cloves 

1 ½ cups diced onion

2 tablespoons oil

1 ½ cups peeled and diced carrots

½ cups chopped celery

1 teaspoon oregano

1 teaspoon salt

2 tablespoons chili powder

1 teaspoon ground cumin

¼ teaspoon cayenne pepper (if desired)

4 cups diced zucchinis

15-ounce can diced tomatoes

15-ounce can tomato puree or tomato sauce
How To Make Healthy Turkey Chili No Beans:
Brown the turkey meat with the garlic over medium-high heat for 5-6 minutes in a large Dutch oven.

Remove the meat from the pot and toss it in a large bowl. 

Drizzle the oil into the pot and put it over medium-high heat.

Drop in the onions, carrots, celery, and seasonings into the pot and cook for 3 minutes before adding the zucchini. Cook the veggies for an additional 4 minutes. Make sure the onions are translucent and the veggies are tender. 

Add the cooked turkey, diced tomatoes, and tomato sauce to the veggies, and mix them together. Boil chili before reducing the heat. Then simmer the chili for 20 minutes. 

Serve the hot dish with all your favorite chili toppings. 
Nutritional value healthy chili no beans (1)
| Calories | Fat | Carbs | Protein | Fiber |
| --- | --- | --- | --- | --- |
| 194 | 6.8g | 13.7g | 21.1g | 4.2g |
What Do You Serve With Turkey Chili?
Well-prepared turkey chili is a comforting dish for tailgating, hosting a cook-off, or throwing a party in the backyard. However, depending on the number of guests you are hosting you probably will need delectable side dishes to balance things out. The list of options is unlimited but here we have highlighted the best side dishes that will complete any turkey chili recipe. 
Top 7 Dishes To Perk Up Your Healthy Turkey Chili:
Sweet potato fries

. A healthier substitution for oily French fries sweet potato fries tastes absolutely delicious with turkey chili. Moreover, people will devour more veggies with fries. You can eat them plain or dip them in ketchup. 

Cornbread

. Cornbread is a simple dish that has a delicate crumbly texture. It goes well with soups, stews, and turkey chili. 

Nachos

. Everyone adores nachos which makes them a great mix with turkey chili. Once you spread some turkey chili on your nacho, be prepared to encounter a rich spicy taste. 

Coleslaw

. A hearty dish that adds balance to your turkey chili flavor. Being cool and creamy it fits warm, meaty chili just perfectly. 

Chips and guacamole

. Crispy, salty tortilla chips along with nutritious guacamole create a great combination with turkey chilis. 

Mexican Rice

. Prepared with white rice, tomatoes, garlic, and onions Mexican rice can be a delicious side with seafood, chicken, and of course, ground turkey chili.

Salad

. Do you have veggies in your fridge? Then you can combine them and season the salad with olive oil, lemon juice, and season with salt. Your salad options are versatile, so bring it on!
Lean and toned up body isn't just a far-fetched fantasy. Check out the BetterMe app and watch it propel your weight loss journey into high gear!
How Long Does Turkey Chili Last In The Fridge?
Have you prepared too much turkey chili and don't want to throw away the leftovers? No need to because you can enjoy the meal the next day. Luckily, you can store your delicious, no beans chili in the fridge and devour it the next day. 
To do so just place the chili in an airtight container, and put it in the fridge. You can store turkey chili in the refrigerator for 3 to 4 days. 
If you have prepared meatless chili, then you can store it for one week.
Can You Freeze No Bean Chili?
If you prepared too much turkey chili and are sure that you won't be content to taste it the next day then you might as well freeze it. 
No bean chili can be easily frozen when placed in an airtight freezer container or bag. Put the leftovers in the container and keep them in the freezer for up to 2 months. 
If you'd like to reheat your turkey chili, allow it to thaw in the fridge overnight. Place the beanless chili in the microwave and heat for 1 or 2 minutes. Don't forget to stir it thoroughly so that the chili heats evenly.
Reheated no beans chili will taste like a freshly prepared meal. 
The Bottom Line
Even though the traditional chili recipe is made of beans you can spice it up with no beans alternatives. It can be a good idea to swap beans for veggies, like zucchini, carrots, sweet potatoes, or celery. Due to these nutrient-dense ingredients, your body will get a whole pack of healthy vitamins and minerals that positively affect overall well-being. 
To make your healthy chili no beans thicker, just add cornmeal, tortilla chips, or cornstarch slurry. 
Many delicious and nutritious turkey chili no beans recipes can be served with salad, guacamole, tortilla chips, Mexican rice, nachos, coleslaw, cornbread, and sweet potato fries. 
You can keep the turkey chili without beans in the fridge for up to 4 days in a container. Turkey chili can also be frozen in airtight freezer containers for 2 months. To reheat them, let the chili thaw overnight and warm it up in the microwave for 1-2 minutes.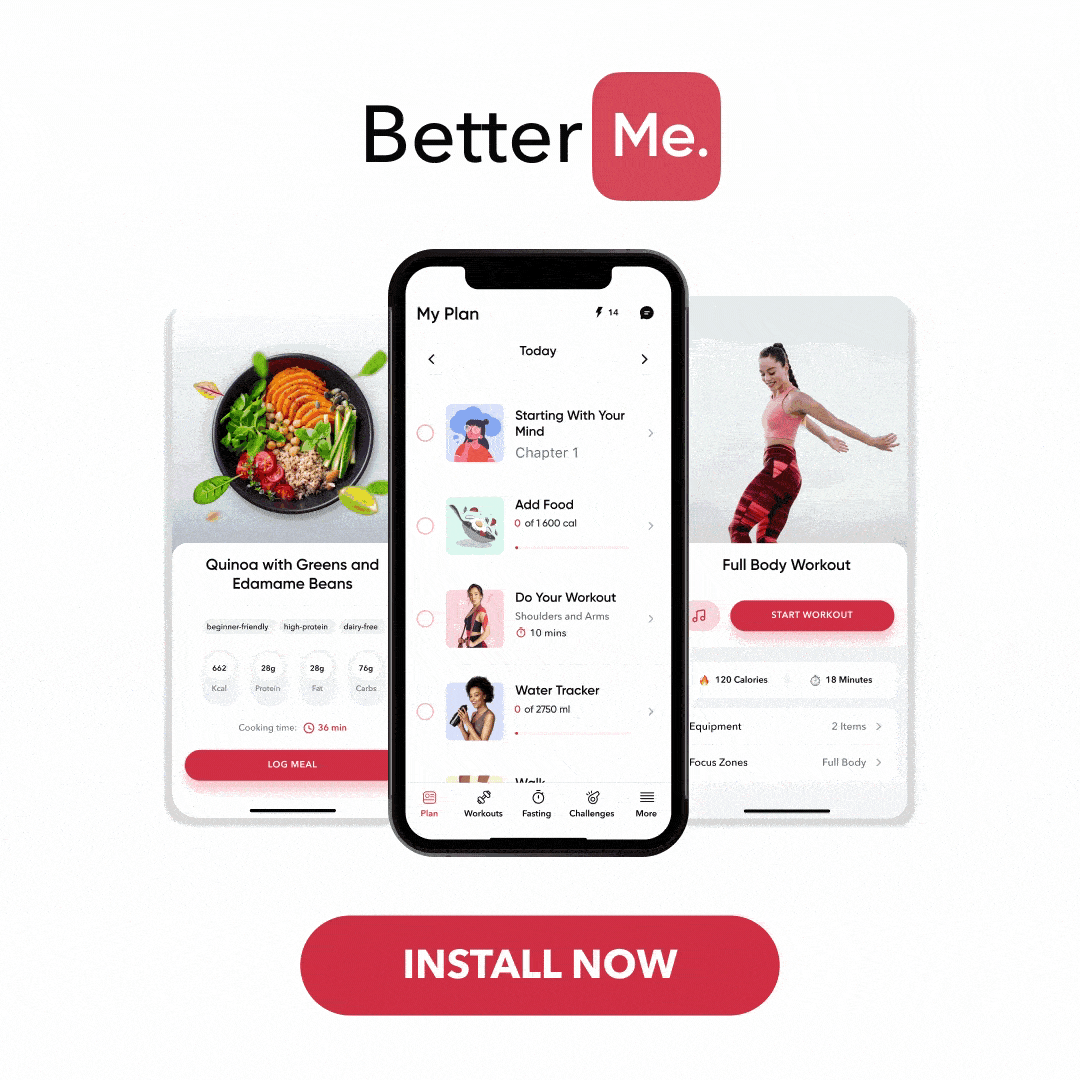 DISCLAIMER:
This article is intended for general informational purposes only and does not address individual circumstances. It is not a substitute for professional advice or help and should not be relied on to make decisions of any kind. Any action you take upon the information presented in this article is strictly at your own risk and responsibility!