Did you know that leaves growing in seawater are a rich nutrient source for humans? Allow us to introduce to you – the seaweed! The sea water growth means the plant is briny. They don't have much fat or calories, and they are packed with minerals and vitamins. Sea vegetables have many vitamins A, B1, B2, B6, niacin, vitamin C, pantothenic acid, and folic acid. They also contain minerals like iodine, calcium, phosphorus, and iron (1). So, adding some seaweed to your diet could be a healthy choice! Because seaweed is naturally salty and briny, it doesn't require going overboard with flavoring. And this makes it a perfect combo with several dishes. If you are craving a seaweed salad that is an irresistible pairing with sushi, Asian soup, or just a quick snack – you have landed on the right page. Let's explore seaweed salad recipes that will refresh and reboot you for the day!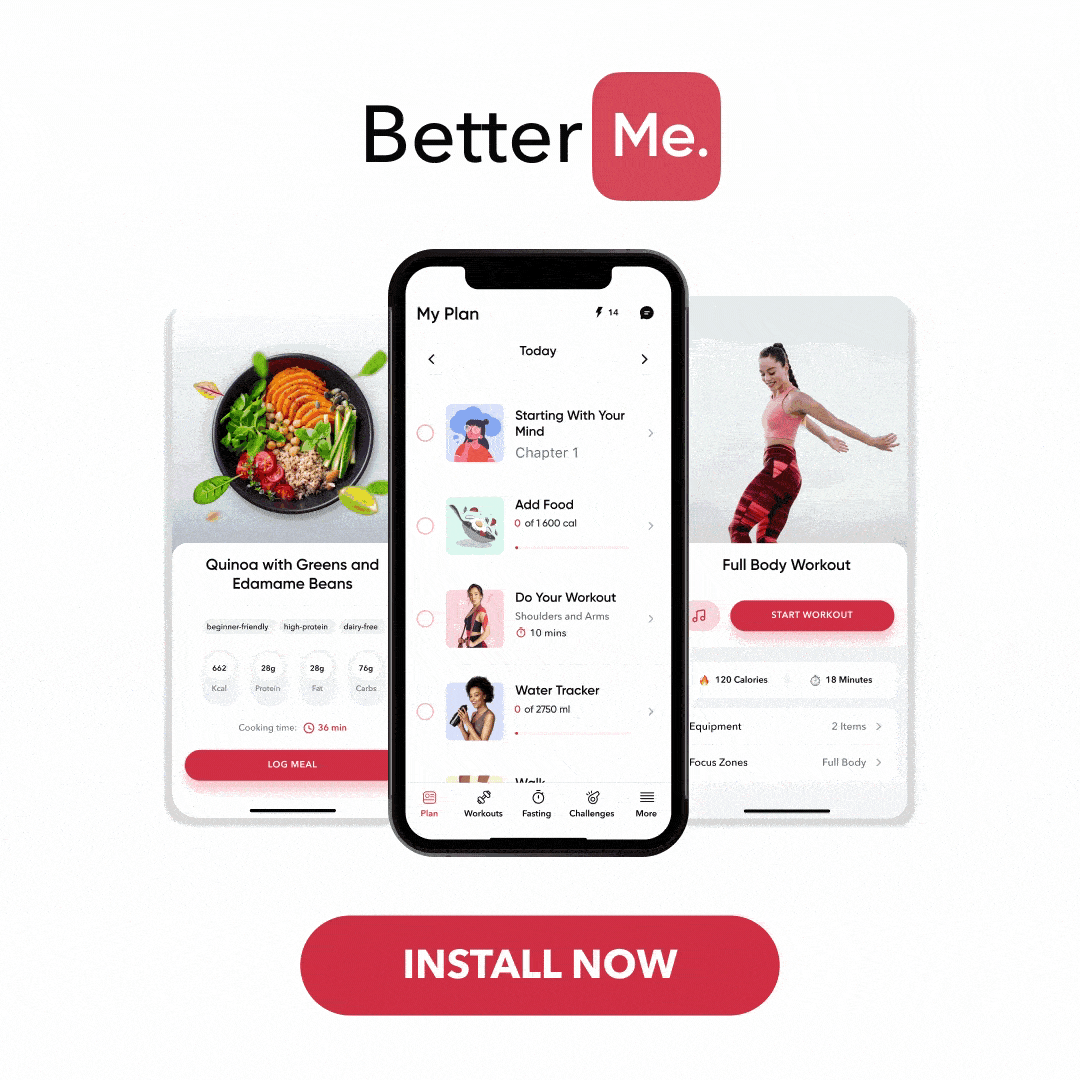 How Is Seaweed Salad Made?
Considering its oceanic existence, it is natural to wonder how we can make salad from seaweed. However, this versatile plant has been popular in Asia for decades. It was only recently that food lovers in the United States started to try it out.
Thanks to the macrobiotic movement and the rise of sushi bars and Japanese restaurants, seaweed became more accessible and famous.
Here is an easy seaweed salad recipe that you can whip up in minutes:
Servings: 1 – 2
Ingredients
1 red chili,

finely sliced pinch of sea salt

50g of dried seaweed/sea vegetable salad

1 tbsp awase miso

1 tbsp soy sauce

1 tbsp mirin

1 tbsp white roasted sesame seeds

 tbsp sesame oil

1 tsp rice vinegar

1 tsp yuzu juice
Preparation
Rehydrate Seaweed – You can either use an already-assembled sea vegetable salad or a combo of hijiki and wakame. Toss them in a bowl of water for 20 minutes.
Prepare the Dressing –

This step is pretty simple. Combine mirin, miso, sesame seeds, rice vinegar, yuzu juice, chili, and salt in a bowl while stirring the ingredients with a whisk. Be sure the mixture isn't too thick and yet brings out a sweet aroma.

Drain the Seaweed –

Slice into bite-sized pieces if you are using a whole seaweed variety or wakame. Next, put it in a bowl and pour the dressing. Stir the ingredients and garnish with more sesame seeds. Chill the salad before serving to make it more flavorful.
Pro Tip
You can also include some silken tofu to add protein to this recipe for seaweed salad.
This recipe is courtesy of japancentre.com.
Read More: Is Salad Good For Weight Loss? What Science Says About This
How Many Calories Are In Seaweed Salad?
Calling a ready-made seaweed salad recipe healthy would be incorrect, as the ones found in many delis and restaurants are prepared with a long list of additives, flavors, and colorings.
Usually, a 100-gram serving of seaweed salad recipe has the following nutritional profile (2):
Calories: 70

Fat: 2.5 grams

Protein: 1 gram

Carbohydrates: 11 grams

Sugar: 6 grams

Fiber: 5 grams

Sodium: 36% of the Daily Value (DV)
On the other hand, the wakame seaweed, used in most homemade seaweed salad recipes, contains the following nutrients per 2 tbsp (10 gram) serving (3):
Calories: 4.5

Carbs: 1 gram 

Protein: 0.3 grams

Fat: less than 1 gram

Sodium: 4% of the DV

Fiber: less than 1 gram

Sugar: less than 1 gram

Calcium: 1% of the DV

Iodine: 280% of the DV

Manganese: 6% of the DV

Magnesium: 3% of the DV

Folate: 5% of the DV
Wakame seaweed has high nutritional qualities and is considered a good source of manganese. Meanwhile, the additional contents in a premade seaweed salad recipe may increase its calorie content. This means that if you are watching your calories, you should take up homemade seaweed salad recipes to ensure you don't consume extra calories.
How Much Seaweed Should I Eat A Day?
When determining your daily seaweed consumption, consider its macronutrients and micronutrients. Macronutrients like proteins, carbohydrates, and fats are found in larger amounts, while micronutrients like vitamins, minerals, and antioxidants are found in smaller quantities. Both types of nutrients are important for staying healthy.
Having 2-3 servings daily is generally recommended to get the right amount of seaweed in your diet (4). Each serving can be 1/4 cup of dried seaweed or 1/2 cup of cooked seaweed. This will give your body all the essential nutrients it needs to work properly.
Whether you're looking to simply pep up your fitness routine, jazz up your diet with mouth-watering low-calorie recipes or want to get your act together and significantly drop that number on your scale – BetterMe app has got you covered! Improve your body and revamp your life with us!
How To Make Seaweed Salad Dressing?
The first step in making a seaweed salad dressing is to gather all your ingredients. You can use a jar with a lid to ensure all contents combine well. Add together the soy sauce, sesame seeds, vinegar, sesame oil, ginger juice, and raw sugar and toss them in a jar (the ingredients of the seaweed salad dressing recipe may vary according to the recipe) to shake them well and combine everything. Later, you may want to sprinkle the dressing across the salad you prepared separately.
How To Make A Japanese Seaweed Salad Recipe?
Servings: 4
Ingredients
50 grams (1.7 ounces) dried wakame seaweed

1 baby cucumber (with skin) very thinly sliced

1 teaspoon sugar

1 tablespoon rice vinegar

3 tablespoons reduced-sodium soy sauce 

1 tablespoon mirin

½ teaspoon grated garlic

1 teaspoon grated ginger

1 tablespoon toasted sesame oil

¼ teaspoon red pepper flakes

½ teaspoon black sesame seeds

½ teaspoon toasted white sesame seeds
Preparation
The first step when making a Japanese seaweed salad recipe is to rehydrate the seaweed in a large water bowl. Most seaweed may rehydrate within 6 – 7 minutes; it usually takes longer for the moisture to reach the thicker portion of the plant. It might become soggy if you go beyond 6 – 7 minutes. Thus most people prefer to take it out once the plant has been immersed 6 – 7 minutes.
Whisk the soy sauce, rice vinegar, mirin, sugar, ginger, garlic, sesame oil, and red pepper flakes. Next, drain the seaweed in a strainer. You should also gather it with your hands and squeeze it to let out excess water.
Now, toss the seaweed with its dressing and add the toasted sesame seeds and chopped scallions. Cover and chill this salad in the fridge for 30 minutes to 1 hour.
Serve when chilled, and savor the flavors of this gift of the ocean!
This recipe is courtesy of asiancaucasian.com
Read More: The Best Power Salads For A Healthy Lunch
The Bottom Line
Seaweed salad can be a rich nutrition resource when prepared at home. And besides the seaweed, this salad also contains several delicious ingredients like ginger, cucumber, and sesame seeds.. It is perfectly okay to try your creative skills and experiment with other herbs or spices. You may also modify the dressing according to your taste buds.
You will find plenty of seaweed salad recipes when you look online. Make sure that you can easily access the ingredients of your chosen recipe.
DISCLAIMER:
This article is intended for general informational purposes only and does not address individual circumstances. It is not a substitute for professional advice or help and should not be relied on to make decisions of any kind. Any action you take upon the information presented in this article is strictly at your own risk and responsibility!