Potlucks are a great opportunity to show off your culinary skills, and this sweet potato salad is sure to be a hit. For one, the brightly colored salad is as pretty to look at as it is delicious to eat. There's no denying that it will be a sight for sore eyes at your table. Additionally, anyone who knows about the nutrients packed in the rainbow-colored veggies will be impressed. Health benefits aside, this salad is a great dish to bring to any potluck because it can be made ahead of time and served cold. Like most salads, it gets even better after a few hours in the fridge.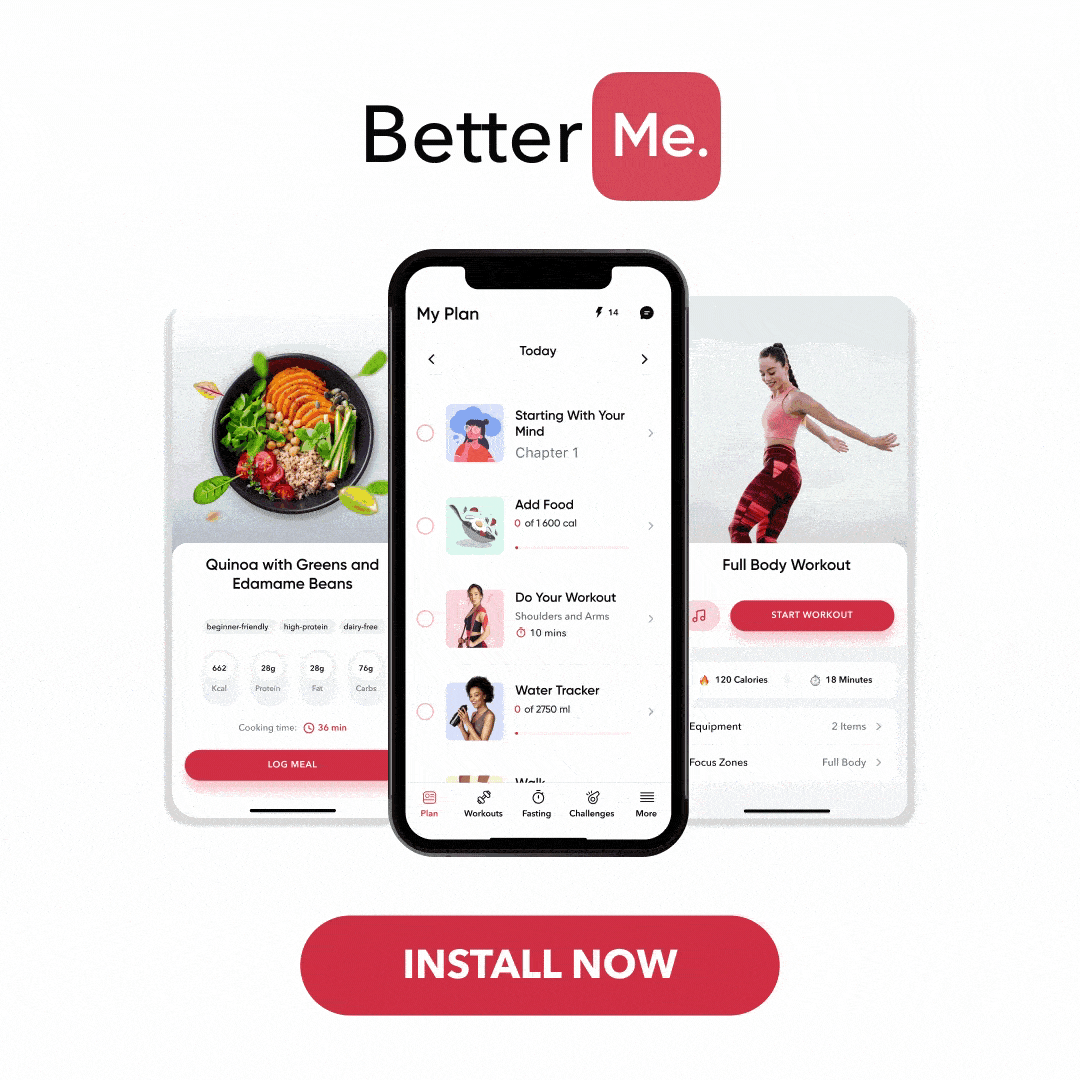 Cold Sweet Potato Salad Recipe (5)
Below is a recipe for a roasted sweet potato salad with a honey mustard dressing. The ingredients are simple, and the dish can be easily tailored to your liking. 
Ingredients:
10 cups sweet potatoes, about 3 large, chopped evenly into bite-size chunks

1 Tablespoon avocado or olive oil

1 teaspoon sea salt

4 ounces baby spinach, chopped

½ cup red onion, chopped very small

2 Tablespoons apple cider vinegar

2 Tablespoons lemon juice

⅓ cup dried cranberries

1 avocado, chopped in chunks

½ teaspoon sea salt

Ground black pepper, to taste

1-2 Tablespoons hemp seeds, optional
Instructions:
Preheat oven to 375 degrees F (190 degrees C).

Add sweet potatoes, avocado or olive oil, and 1 teaspoon of salt to a large baking dish. Toss to coat sweet potatoes in the oil.

Bake for 25-35 minutes, stirring once or twice during cooking until sweet potatoes are cooked through and slightly browned on the edges.

Remove from oven and let cool.

In a large salad bowl, combine cooked sweet potatoes, baby spinach, red onion, apple cider vinegar, lemon juice, dried cranberries, avocado, 1/2 teaspoon of salt, and black pepper to taste.

Toss to combine. 

Serve at room temperature or chilled. 
Can be stored in the fridge for up to 2 days.
Nutrition: Serving: 1/6 of recipe (without hemp seeds) Calories: 292kcal Carbohydrates: 57g Protein: 5g Fat: 6g Saturated Fat: 1g Polyunsaturated Fat: 5g Sodium: 730mg Fiber: 9g Sugar: 16g
Read More: Autumn Salad Recipes And Health Benefits
Can You Prepare Cold Sweet Potato Salad Ahead Of Time
This sweet potato salad is best served right away, but it can be prepared ahead of time and stored in the fridge. 
To do so, roast the sweet potatoes and allow them to cool. Store them in an airtight container in the fridge until ready to use. Chop the vegetables and store them separately in the fridge. 
The avocado can be stored in a container with lemon juice or cut open and chopped last minute to prevent browning. When ready to serve, combine all the ingredients in a salad bowl and toss with the dressing.
What Goes Well With Cold Sweet Potato Salad?
This salad goes well with just about anything. Below are some ideas to get you started. 
Hamburgers:

Serve this salad on the side of beef or veggie burgers.

Grilled chicken:

Add some grilled chicken to make this salad a main dish.

Bratwurst:

This salad is a great side for bratwurst or any other grilled sausage.

Baked ham:

Ham has a distinct smoky flavor that pairs well with the sweetness of this salad.

Grilled fish or shrimp:

Plump, juicy grilled fish would be a great addition to this salad.
How Do I Make Healthy Sweet Potato Salad?
Contrary to popular opinion, all salads aren't equal nutritionally. Just because a dish is green doesn't mean it's healthy. Some high-calorie salads can bring in more fat and sugar than a slice of cake. So, how do you make a healthy sweet potato salad? 
Step 1: Choose The Right Ingredients
Sweet potatoes are a great source of fiber, vitamins, and minerals. They're also low in calories and have a high water content, making them a filling and satisfying food. 
For the rest of the salad, you'll want to use fresh, unprocessed ingredients. This means avoiding things like jarred dressing, processed cheese, and canned vegetables. 
Instead, rely on creamy avocado and nuts for healthy fats, fresh fruits and vegetables for sweetness and crunch, and apple cider vinegar for a tart and tangy dressing. It doesn't hurt that these ingredients are also weight-loss friendly. 
Apple cider vinegar, for example, has been suggested to help people lose weight and body fat (8).
BetterMe app is a foolproof way to go from zero to a weight loss hero in a safe and sustainable way! What are you waiting for? Start transforming your body now!
Step 2: Make It Yourself
If you're short on time, you can certainly find pre-made versions of this salad at the store. However, the ingredients list will likely be much longer than what you see here (and probably less healthy). 
Not to mention, those store-bought salads can be pretty expensive. Making your sweet potato salad is not only cheaper, but it's also healthier and tastier.
Step 3: Keep It Simple
This salad has just a handful of ingredients, and that's deliberate. When it comes to sweet potato salad (or any salad, for that matter), less is more. Too many ingredients can quickly add up in terms of calories and added sugar.  
Instead of trying to pile in everything but the kitchen sink into your salad, focus on a few key ingredients that deliver a nutritional punch. By keeping it simple, you can enjoy all the flavors without having to worry about overindulging.
Step 4: Be Picky About What You Eat It With
This salad is filling enough to be eaten on its own, but if you want to round it out you'll have to choose an accompaniment. 
Sweet potatoes are quite starchy, which means they can be high in carbohydrates. If you're trying to limit your carb intake, you might wonder what goes well with cold potato salad. 
Avoid crackers, bread, and other high-carb foods (3). Instead, pair it with something high in protein and fiber, like grilled chicken or fish. 
The meats don't have to be cold to offset the sweetness of the salad; in fact, they can be hot off the grill. Just let them cool slightly before serving.
A high-protein pairing will help you stay full and satisfied without going over your daily calorie quota (6).
Read More: Healthy Mediterranean Eggplant Salad Recipe
Is Sweet Potato Salad Good For You?
There are many reasons to love sweet potato salad. Not only is it delicious, but it's also bursting with nutrients that may benefit your health. Some potential health benefits of sweet potato salad include:
1. Rich In Antioxidants
Sweet potatoes are rich in antioxidants, which help to protect your cells from damage and may reduce your risk of chronic diseases like heart disease and cancer (2).
2. Good For Your Digestion
Sweet potatoes are a good source of fiber, which can help keep your digestive system healthy. Other benefits of fiber include reducing your risk of constipation and hemorrhoids (4).
3. May Help Lower Blood Sugar Levels
Sweet potatoes contain a type of starch that resists digestion, which can help keep blood sugar levels steady. This may be especially beneficial for people with diabetes (7).
4. May Help Improve Brain Function
Sweet potatoes are a good source of vitamin B6, which is necessary for cognitive function. Getting enough vitamin B6 may help improve your memory and protect against age-related cognitive decline (1).
Intense sweat sessions, working weight loss tips, lip-smacking recipes come in one package with the BetterMe app. And all of it is at your fingertips, start transforming your life now!
The Bottom Line
When it comes to sweet potato salad, less is more. A few simple ingredients come together to create a filling and satisfying dish that's perfect for a potluck or summer barbecue. Just be sure to choose healthy accompaniments that keep your diet balanced.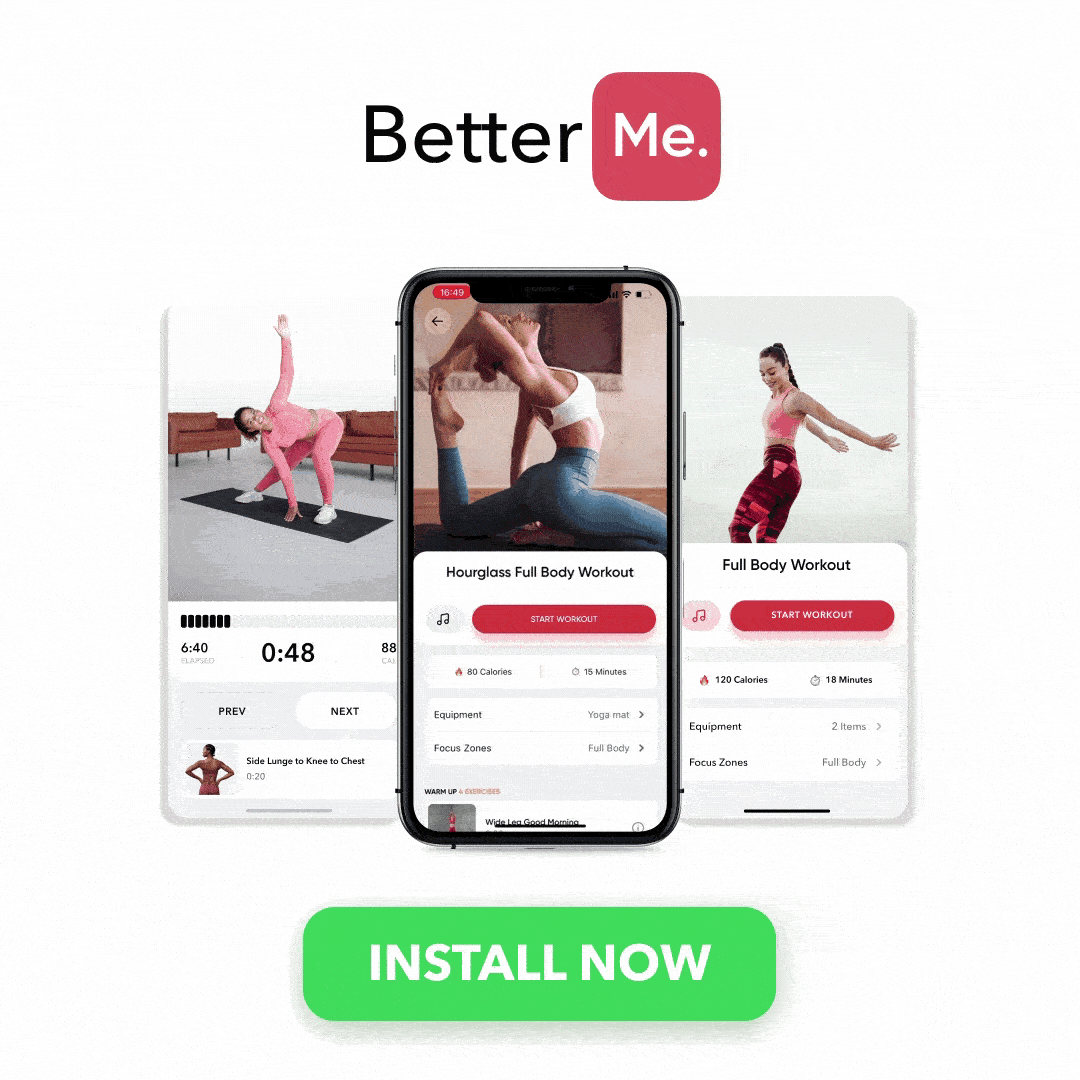 DISCLAIMER:
This article is intended for general informational purposes only and does not address individual circumstances. It is not a substitute for professional advice or help and should not be relied on to make decisions of any kind. Any action you take upon the information presented in this article is strictly at your own risk and responsibility!