When you talk about salads, the image that pops up in many people's minds is most likely a plate of lettuce leaves with some dressing – basically, not the most appetizing or filling meal in the world. For many years, this or a version of this was the image that was unfortunately associated with salads everywhere. Thankfully, due to more research into food and dieting culture, as well as brilliant culinary minds all over the world, we now know that a salad does not just mean eating what is often referred to as "rabbit food". Salads come in all forms, shapes, as well as sizes, and above all can be filling without being unhealthy. An example of this is power salads. Not only are they incredibly colorful which makes them very appetizing, but they are also delicious, healthy, and will keep you satiated all day. In this article, we have compiled a power salads menu that will have you not only eating more vegetables than ever before, but also change your mind on the meaning of salads.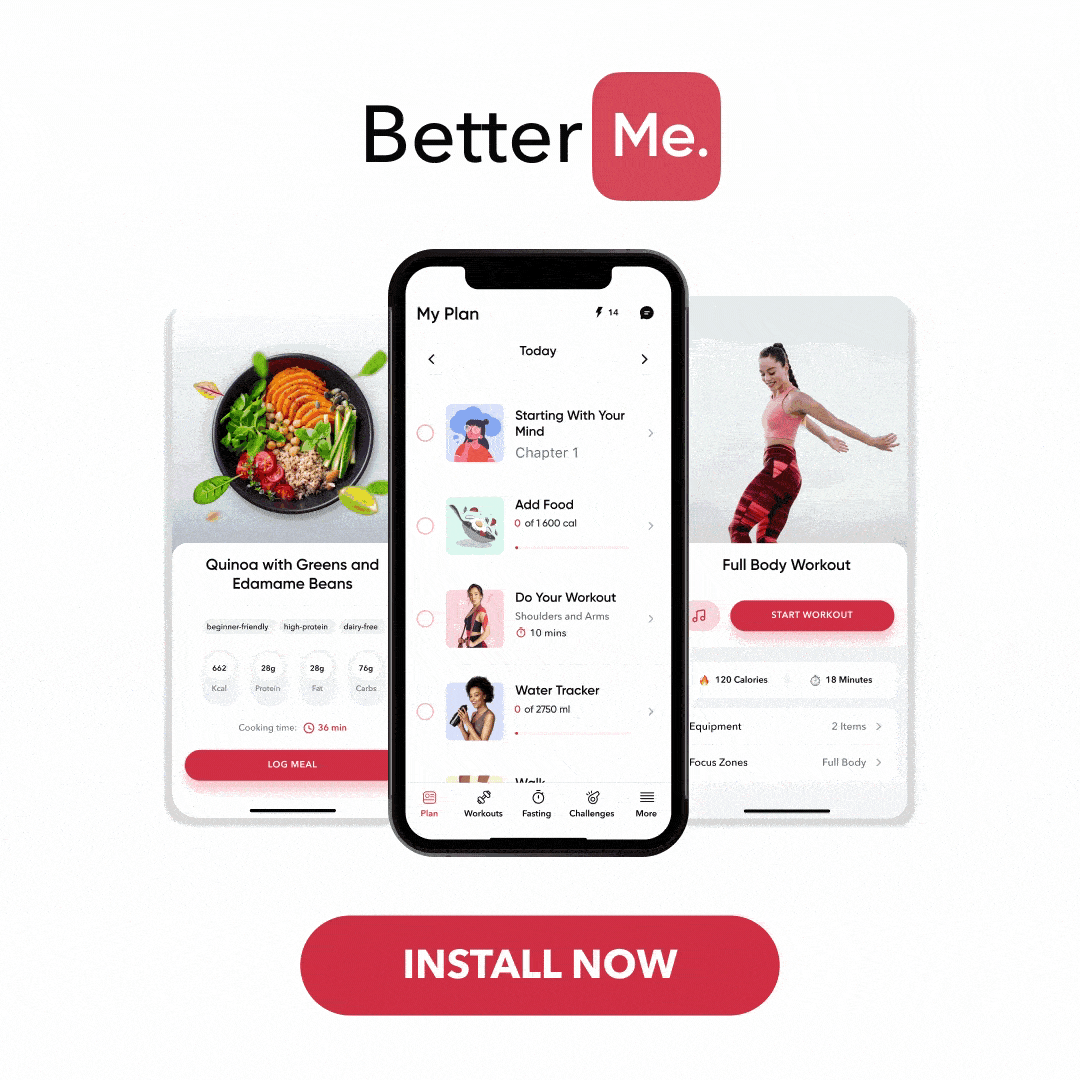 What Are The 5 Types Of Salads?
According to the Merriam-Webster dictionary, a salad is defined as any of various usually cold dishes: such as (7)
raw greens (eg. lettuce) often combined with other vegetables and toppings and served especially with dressing

small pieces of food (like pasta, meat, fruit, or vegetables) usually mixed with a dressing (for example mayonnaise) or set in gelatin
As seen from the definition, the word 'salad' encompassed a wide variety of dishes, and not just a combination of greens and dressing. Here are the five most common types of salads that you will come across (6)
Green Salads – This is undoubtedly the most common type of salad. It mainly consists of lettuce and other green vegetables that can be eaten raw. Green salads are often eaten at the beginning of a meal or after the main course.
Standard leafy greens that can be found in this type of salad include cabbage, spinach, arugula, and of course, different varieties of lettuce. To make this dish more filling and appetizing, other vegetables like bell peppers, onions, beets, tomatoes and cucumbers are often added (these can be cooked or raw).
Vegetable Salads

– This version is closely related to the green salad above. However, instead of being raw, vegetable salads are often a mixture of both raw and cooked veggies that are usually made in a marinade or sauce.
Instead of being mostly based on leafy greens, vegetable salads are made with all kinds of vegetable ingredients from eggplants to green beans, cucumbers or even mushrooms.
Starch Salads

– As the name suggests, these types of salads, unlike the first two above, come with a starch or carbohydrate of some sort. The starch acts as a base of the salad and turns this dish into a heartier, more filling meal.
The most common types of carbohydrates often used in these salads are usually rice or pasta. You can, however, use other healthier complex carbohydrates like sweet potatoes, quinoa, bulgur, dried beans, black or wild rice, etc. to keep the dish as healthy as possible.
Mixed Salads

– This version often mixes all the ingredients from the three other salads above, and then goes the extra mile to add meat, poultry, seafood, eggs, or cheese to the dish. 
Doing this not only adds extra protein to the dish, but it essentially also turns your salad into a balanced meal that can keep you from lunch to dinner, without the desire to snack.
Fruit Salad

– As the name suggests, this salad is made up of a combination of different fruits. Fruit salads are often consumed as desserts after a heavy, fatty meal.
Read More: Keto Chicken Salad Recipes With Bacon, Olives, Grapes, Mayo, And More!
Simple Power Lunch Salads To Try Today
Power salads are essentially a mix of all (if not most) of the elements of the above mentioned 5 types of salads. Here are some recipes that you can try today.
Option 1 – Healthy Chicken Salad
This simple chicken salad recipe might only take 20 minutes to make but it is packed full of flavor and incredible nutrients
Ingredients:
¼ cup extra-virgin olive oil

3 tbsp lemon juice

1 grated garlic clove

½ tsp dried oregano

½ tsp sugar

¼ tsp salt

¼ tsp ground pepper

4 cups torn green-leaf lettuce

4 cups baby spinach

2 cups shredded cooked chicken

1 cup halved grape tomatoes

1 cup halved and sliced cucumber

½ cup slivered red onion

⅓ cup sliced pepperoncini

⅓ cup crumbled feta cheese

2 tbsp toasted unsalted sunflower seeds
Directions:
Start by making the dressing in a large bowl – Throw in the lemon juice, garlic, oregano, sugar, salt and pepper then whisk them together till combined.

Add in the lettuce, spinach, chicken, tomatoes, cucumber, onion and pepperoncini then toss till coated with the dressing

Sprinkle the feta and sunflower seeds on top and then serve.
Please note that this recipe makes about 4 servings
Calories for 1 serving: 466. Fats: 24 g. Protein: 49 g. Carbs: 14 g.
Looking for a way to break the vicious cycle of weight loss and tone up all the jiggly parts? Watch the extra pounds fly off and your muscles firm up with the BetterMe app!
Option 2 – Quinoa, Chickpea, Cucumber Salad
Quinoa provides the complex carbs, chickpeas are a great source of plant protein and cucumber adds a refreshing taste that brings everything together beautifully.
Ingredients:
1 cup uncooked quinoa – make sure to rinse it first

2 cups water

1 can (15 ounces) chickpeas – rinsed and drained

1 seeded and chopped medium cucumber

1 chopped medium red bell pepper

¾ cup chopped red onion

1 cup finely chopped flat-leaf parsley

¼ cup olive oil

¼ cup lemon juice

1 tbsp red wine vinegar

2 minced garlic cloves

½ tsp fine sea salt

Freshly ground black pepper, to taste
This recipe makes 8 small servings or 4 larger ones. Get recipe directions from Cookie and Kate (3).
Calories for 1 small serving: 205. Fats: 9.4 g. Protein: 6.1 g. Carbs: 25.9 g.
Option 3 – Shrimp Avocado Salad
For the seafood lovers, this is a protein packed option that's also rich in fiber (from the vegetables) and healthy fats from the shrimp and avocado.
Ingredients:
For The Shrimp
1 tbsp olive oil

1/2 lb raw shrimp peeled and deveined tail-on

Salt and ground black pepper
For The Salad
4-6 cups romaine lettuce washed and chopped

1 cup cherry tomatoes cut in half

3 slices of red onions

Half avocado

2 medium boiled eggs sliced

Feta cheese for garnishing
For The Dressing
1 tbsp freshly squeezed lemon juice

3 tbsp extra virgin olive oil

1 tbsp Dijon mustard

Salt and fresh ground black pepper to taste
This makes 4 servings. Get recipe from Primavera Kitchen (8)
Calories for 1 serving: 254. Fats: 18.2 g. Protein: 15.2 g. Carbs: 7.3 g.
Read More: Sweet Potato Cold Salad For Your Next Potluck
Option 4 – Roasted Veggie Salad
Rich in both color and flavor, it's a fantastic option for a light lunch or dinner.
Ingredients:
For The Salad
1 chopped bell pepper

455 g sweet potato, peeled and chopped

455 g brussels sprouts, halved

1 red onion, sliced

1 tsp fresh oregano

1 tsp salt

1 tsp pepper

3 tbsp olive oil

1 cup spinach (40 g)

1 tbsp feta cheese, to garnish
For The Dressing
3 tbsp olive oil

2 tbsp balsamic vinaigrette

1 tsp maple syrup
This recipe makes 4 servings. Get directions from Tasty (5)
Calories for 1 serving: 379. Fats: 24 g. Protein: 6 g. Carbs: 36 g.
Option 5 – Chicken Cauliflower Salad
Another easy chicken salad recipe packed full of protein and vegetables and fruit.
Ingredients:
For The Salad
1 (14-ounce) can chickpeas, drained and rinsed

chili powder, salt, and pepper to taste

1 head cauliflower, cut into florets

1 thinly sliced apple

1 thinly sliced shallot

a handful of chopped parsley and mint

2 firm avocados, cut into chunks
For The Dressing
2 tbsp grainy mustard

2 tbsp honey

1/4 cup olive oil

1/4 cup water

juice and zest of one lime

salt and pepper, to taste
This recipe makes 4 servings. Get directions from Pinch of Yum (9)
Calories for 1 serving: 484. Fats: 31.7 g. Protein: 10.8 g. Carbs: 48.7 g.
Option 6 – Avocado Tuna Salad
This is a great option for anyone who has been looking for some keto power lunch salads
Ingredients:
15 oz tuna in oil, drained and flaked

1 sliced English cucumber

2 large or 3 medium avocados, peeled, pitted & sliced

1 thinly sliced small red onion

1/4 cup cilantro

2 tbsp lemon juice

2 tbsp extra virgin olive oil

1 tsp sea salt

1/8 tsp black pepper
Directions:
In a large salad bowl, combine: sliced cucumber, sliced avocado, thinly sliced red onion, drained tuna, and 1/4 cup cilantro

In a smaller bowl combine the lemon juice, olive oil, salt and black pepper. Whisk till combined

Drizzle the dressing on the ingredients in the large salad bowl. Combine and serve
This makes 6 side salad servings.
Calories for 1 serving: 304. Fats: 20 g. Protein: 22 g. Carbs: 9 g.
If you tend to let yourself off the hook, raise the white flag when things get tougher than you expected, send yourself on an unconscious binge-eating trip – BetterMe app is here to help you leave all of these sabotaging habits in the past!
Option 7 – Crunchy Apple Pecan Chicken Salad
Ingredients:
For The Salad
6 cups red leaf lettuce washed and torn

1 apple washed and diced

4 slices smoked bacon – cooked and crumbled

4 tbsp pecans – toasted and chopped

1 small grilled chicken breast
For The Dressing
1 clove garlic grated

2 tsp dijon mustard

2 tbsp balsamic vinegar

3 to 4 tbsp olive oil

salt & pepper 
Directions:
Start by whisking together the dressing ingredients till combined

Dump the salad ingredients in a large bowl, drizzle the dressing, toss everything together till the salad ingredients are properly coated with the dressing.
This makes about 3 servings.
Calories for 1 serving: 477. Fats: 37 g. Protein: 22 g. Carbs: 14 g.
FAQs
What Are The Most Healthy Salads?
The healthiest types of salads are those that combine all elements of the 5 main types of salads above. Always make sure that your salads are loaded with different leafy greens as well as other vegetables, a healthy carbohydrate, some protein (the healthier and leaner the better), as well as some fruit to add color and sweetness. You could also add some nuts and seeds for that extra crunch as well as some healthy fats. Doing this makes your salad incredibly nutritious, full of flavor and fiber, all things that are good for you.
Are Salads Good For Energy?
They can be, it all depends on what ingredients make up your salad. For a salad to give you ample energy to tackle your day, it needs to have protein as well as healthy carbs and fats. All these 3 macronutrients work together to provide your body with ample energy to tackle your day.
Remember that:
Carbohydrates are your body's preferred source of energy. The body turns carbs to glucose which is them uses to fuel you and other bodily functions (

4

).

Proteins help with growth, development, repair, and maintenance of body tissues. They are also essential for the health of muscles and bones (

10

).

Fats are essential for hormone production, cell growth, energy storage, and the absorption of important vitamins. They also work as an energy source when your body doesn't have enough carbs to turn into glucose for fuel (

2

).
What Are The Most Popular Salads?
According to Taste Atlas, the top 3 most popular salads around the world are coleslaw, Cesar salad and Greek salad (1).
The Bottom Line
Adding power salads to your weekly menu is a fantastic way to add more vegetables and fruit to your diet without being bored of them. They are also a great pick me up for whenever you have been eating unhealthily and want to detox your system and change your diet without sacrificing flavor. Be sure to always make your salads as balanced as possible by loading them up with as much lean protein, healthy fats and complex carbs as possible. Do not forget to garnish with fruit (where possible) or nuts and seeds for that lovely pop of color.
DISCLAIMER:
This article is intended for general informational purposes only and does not address individual circumstances. It is not a substitute for professional advice or help and should not be relied on to make decisions of any kind. Any action you take upon the information presented in this article is strictly at your own risk and responsibility!