Many of us snack between meals. While most people have no problem having snacks, some struggle like never before, for example, people with diabetes. It is challenging for them to pick healthy snacks because they have to consider how foods affect their blood sugar levels. For some people this sounds overwhelming, so they skip snacks. But there is no need to do this anymore because, in this read, we are discussing diabetic friendly snacks. Please keep reading to discover why they are suitable for such individuals and their overall benefits.
What Are The Best Diabetic Friendly Snacks?
The best snacks for individuals with diabetes have to contain high fiber and low sugar, and salt (6). They must also have a low glycemic index (GI). A glycemic index refers to a scale that ranks the number of carbs in foods from 0 to 100 and their potential to spike blood sugar levels (3).
Typically, high GI foods are harmful to individuals with diabetes as they rapidly spike blood sugar. Before we look at diabetic friendly snacks, let us quickly go through the worst snacks for individuals with diabetes. They are as follows (2):
Sugary Foods.

 This broad category includes sweets and other baked goods, such as cookies, cupcakes, and candy. They raise blood sugar levels and lead to weight gain.

Sugary Drinks.

 It would also help avoid sugary drinks like soda, energy drinks, sweetened fruit juices, and alcohol mixers. High sugar levels can spike blood sugar at any time.

Energy Bars.

Yes, energy bars are also classified among unhealthy snack choices for individuals with diabetes. Despite having healthy seeming labels, many of these bars, including those with dried fruit, contain lots of added sugar that can raise blood sugar.
Choosing Diabetic Friendly Snacks
You have to plan for your snacks when designing a diabetic meal plan. As we discussed earlier, the best snacks for anyone with diabetes must have high protein and fiber content together with low sugar and salt. Let us discover the best snacks based on these requirements.
High Fiber Snacks
Fiber is an essential nutrient in any diet. However, it is more important in a diabetic meal plan as it reduces the chances of blood sugar spiking because it takes longer to digest (2). In a day, adult women are advised to consume 28 g of fiber, and men are recommended to aim for 35 g (2). 
Some excellent high-fiber snacks for diabetic individuals are (2):
Light popcorn

Whole fruits and nuts

Apples with peanut butter or cheese

Oatmeal

Sweet potato prepared as chips, boiled, or baked

Spinach, lettuce, celery, sweet pepper, or any other vegetable with yogurt dip

Bean, whole grain, or chickpea pasta

Carrots dipped in hummus

Smoothies prepared with kale

Sprouted, whole-grain bread with avocado or nut butter
Read More: Healthy Sweet Snacks For Weight Loss And Beating Sugar Craving
High Protein Snacks
Protein is one of the essential nutrients required for the growth and repair of body tissues. It also increases satiety and prevents overeating. Medical News Today reveals that a high-protein diet, especially a plant-based one, is believed to reduce diabetes risk (2).
In a day, females require at least 46 g of protein, and males need at least 56 g (2). So, put this minimum into consideration when designing your meal plan. Some high-protein snacks you can consider are (2):
Smoked salmon slices

Turkey slices

Soy nuts

Roasted chickpeas

Edamame

Tofu

Tempeh

Kidney, pinto, and black beans
Low Sodium Snacks
Foods and snacks with low salt or sodium content can help lower blood pressure and cardiovascular risk factors linked to diabetes. Some options include:
Celery

Quinoa

Air-popped popcorn

Apple slices with almond
The Best Bedtime Snacks For Diabetic
Regardless of whether they have a medical condition or not, some will want to snack at night. An individual with diabetes may experience low blood sugar levels in the wee hours of the morning. During this time, some people may benefit from consuming a small high-protein snack to stabilize their sugar levels. Medical News Today suggests trying any of the following snacks (2):
Sugar-free Greek yogurt

Casein-based protein supplements

Low-sodium, cottage cheese

Hard-boiled eggs
Looking for a way to break the vicious cycle of weight loss and tone up all the jiggly parts? Watch the extra pounds fly off and your muscles firm up with the BetterMe app!
How To Modify Your Favorite Snacks
Sometimes, you will miss your favorite snacks, even if they are the foods you are advised to avoid. It happens, and it is normal. However, giving in to such cravings is a bad idea as such foods can rapidly raise your blood sugar levels.
Food experts suggest you modify your best treats. Here are some healthy modifications that they recommend (6):
Substituting potato chips with air-popped popcorn.

Consuming rice cakes dipped in dark chocolate when you are craving chocolate.

Having a whole-wheat English muffin with mozzarella cheese and tomato when you are yearning for some pizza.

Consuming a graham cracker when you are craving cookies.

Substitute soda with a light lemonade or sparkling water with a dash of your favorite fruit juice.
If you are craving something sweet, food experts suggest you try any of the following snacks instead of sweets and candy (6):
Plain yogurt topped with canned fruit

Sugar-free gelatin

Unsweetened applesauce

Sugar-free frozen fruit bars

Frozen grapes
Easy Diabetic Friendly Snacks Recipes To Try Out
If you do not want diabetic friendly packaged snacks, you can make some at the comfort of your home. Here are easy recipes you can try:
Recipe 1: Sweet Potato Chips (5)
Sweet potatoes are classified among high-fiber snacks. So instead of baking or roasting them, you can choose to make fries or chips. Here is the recipe for making sweet potato chips (5):
Ingredients:
4 Sweet potatoes (scrubbed and cut into large chips)

2 tbsp light soy sauce

2tbsp olive oil

Freshly grated nutmeg (optional)
Preparation:
Heat the oven to 200C/fan 180C/gas 6.

Mix the chips, oil, and soy sauce in a large bowl.

Transfer them to a roasting tin and season with nutmeg or pepper to your liking.

Bake for 30 to 40 min until they are crisp.
Nutrition Information (5):
Calories- 207

Fat- 6 g

Carbs- 38 g

Fiber- 4 g
You can get more details about the recipe from BBC Good Food.
Read More: The Best Nutrient Dense Snacks To Add To Your Diet
Recipe 2: Apple Crunch (1)
Another yummy healthy snack to prepare is the apple crunch. Here is the recipe to use as provided by BBC Good Food (1):
Ingredients:
1 small apple

1 tbsp organic unsalted crunchy peanut butter
Preparation:
Wash the apple and cut it in half. 

Spread the halves with peanut butter.
Nutrition Information:
The nutrition information for one serving is as follows (1):
Calories- 132

Fat- 8 g

Carbs- 8 g

Fiber- 2 g
You can get more details about the healthy recipe from BBC Good Food.
Recipe 3: Hummus With Veg Sticks (4)
The other healthy diabetic snack you can make at home is hummus with vegetable sticks. Here is a sample of a Hummus with Veg Sticks recipe from BBC Good Food (4):
Ingredients:
400 g can rinsed and drained chickpeas

1 tbsp tahini paste

Juice of one lemon

2 crushed garlic cloves

4 tbsp olive oil

1 tsp Marmite

1 tbsp of just-boiled water

Cucumber, pepper, and carrot sticks, and sesame flatbreads
If you tend to let yourself off the hook, raise the white flag when things get tougher than you expected, send yourself on an unconscious binge-eating trip – BetterMe app is here to help you leave all of these sabotaging habits in the past!
Ingredients For The Sesame Flatbreads:
2 tbsp sesame seeds

200 g self-raising flour

A pinch of salt

A grind of black pepper
Preparation (4):
Whizz the chickpeas, garlic cloves, and tahini in a food processor. Add lemon juice, Marmite, the just-boiled water, and olive oil. Whizz again and serve with carrot, cucumber, and pepper sticks, and sesame flatbreads.

To make the sesame flatbread, heat the grill to high and dust a non-sticking baking sheet with a bit of flour. 

Mix the flour, sesame seeds, black pepper, and salt. Add natural yogurt and water or milk and stir to form a soft dough.

Divide the dough into four portions, and press each to an oval shape roughly 5 mm thick. 

Place the portions on the baking sheet and grill for 3 minutes on each side until they puff or turn golden.

Brush with a bit of olive oil, if you like, before serving.
Nutrition Information:
The nutrition information of one serving of hummus only is as shown below (4):
Calories- 190

Fat- 13 g

Carbohydrates- 14 g

Fiber- 4 g
You can get more information on other nutrients or the recipe from BBC Good Food.
In addition to sharing a few ideas of diabetic-friendly snacks, we also suggest you do the following:
Consult.

 Remember that your health comes first, and it would not hurt to get professional advice on the best diabetic snack ideas. 

Pay Attention to Calories. 

You must pay attention to your snacks' portion sizes and ratios if you do not want unnecessary weight gain.

Plan Your Snacks.

 It would be best to plan for your snacks just like you do with your meals. This approach helps you to snack from all food groups. Similarly, it prevents you from giving in to the wrong snacks or from overeating them.

Practice Mindful Eating. 

Snacks are also food. So, remember to be mindful. Chew them thoroughly and do not eat them when watching TV. 
The Bottom Line
Food experts reveal that the best snacks for diabetes individuals should be high in fiber and protein and low in sugar and salt. So, some diabetic friendly snacks that they can consider are hummus with veg sticks, apple slices with almond or peanut butter, and sweet potato fries and chips.
It would be best to talk to your doctor and nutritionist for more insight on the best snack options. Similarly, consult on the best portion ratio to avoid overeating, linked to unwanted weight gain.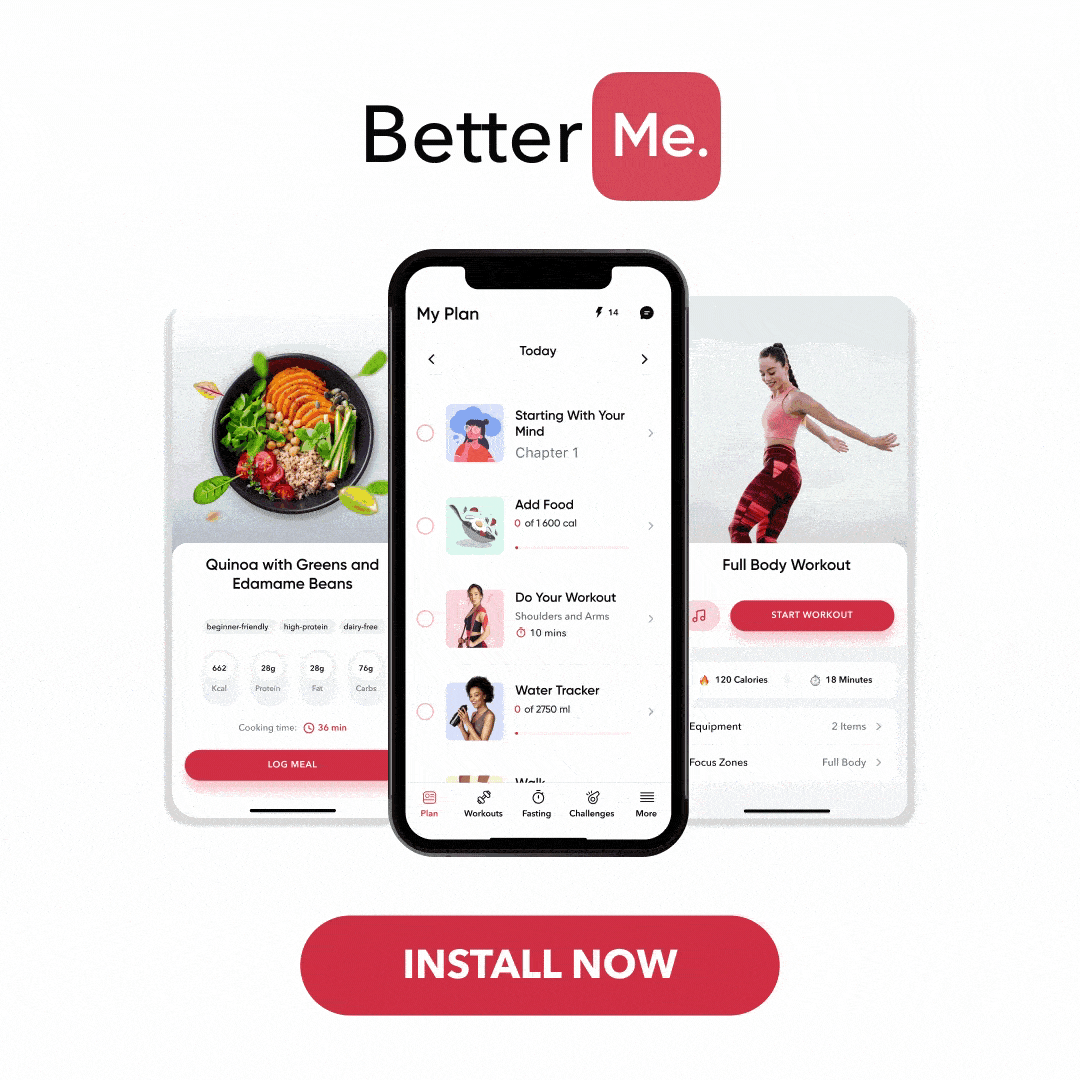 DISCLAIMER:
This article is intended for general informational purposes only and does not address individual circumstances. It is not a substitute for professional advice or help and should not be relied on to make decisions of any kind. Any action you take upon the information presented in this article is strictly at your own risk and responsibility!