Bodies come in different shapes and sizes. Mesomorph is one of the body types you may have heard of. That would mean your body type is perfect for building muscle and gaining weight. In this article, we will explore how to make the most out of a mesomorphic body type with a proper diet and exercise routine. Let's start by discussing what the mesomorph body type is all about.
What Are Body Types?
The concept of body types, or somatotypes, is a taxonomy developed in the early 20th century by an American psychologist named William Herbert Sheldon. It includes three body type categorizations, ectomorph, endomorph, and mesomorph. Many of Sheldon's theories and claims have since been dismissed. The body type taxonomy he proposed with its 3 body types is not used in modern science or clinical medicine. While he believed that a person's body type was predetermined from birth, modern understanding is that no one exists within one body composition profile but that we are all constantly shifting on a spectrum. Wherever you fall on that spectrum, you can improve your body composition.
What Is A Mesomorph Body Type?
Mesomorph is a Greek word meaning "middle form". In Sheldon's terms, it means your build is athletic. Your bones are heavy and thick, your muscles have great length and thickness, and you weigh more for your height than other body types. You have a large bone structure that makes you look solid rather than bony or wiry like endomorphs and ectomorphs.
According to Sheldon, mesomorphs tend to gain weight easily (both muscle and fat) and lose it the same way (1). They make perfect candidates for bodybuilders, powerlifters, or any other athlete who requires bulk and strength. When mesomorphs work out they build muscle quickly and burn fat efficiently which is why they are not bulky.
If you are a "mesomorph," you probably have good shoulders and upper body development with strong, lean muscles that fill out your sleeves. You may not be broad-shouldered or narrow hipped but you still look athletic. Mesomorphs tend to have an ideal V-shaped torso with a small waist and hips in comparison with the rest of the body.
What Other Body Types Are There?
The other body types Sheldon proposed include endomorph and ectomorph.
According to him, endomorphs are stoutly built people with thick arms and legs. 
Endomorphs tend to carry more fat than other body types. They appear shorter with a large bone structure, thick arms, and legs, and have a wide waistline. He believed that endomorphs find it harder to lose weight or keep fit due to the way their bodies process calories.
Also according to Sheldon, ectomorphs are generally thin and lean. They have less natural muscle than other body types and as such, ectomorphs usually do not carry much fat. Ectomorphs tend to appear taller with narrow hips and shoulders, little fat or muscle mass, and a delicate bone structure.
He believed that people with this body type have a hard time building muscle, and that they will have to work out for a longer period and increase the number of calories they eat before gaining weight.
Read More: Pear Shaped Body Weight Loss Program: The Best Routine And Platter
How To Make The Most Out Of A Mesomorph Body Type?
Now that you know what a mesomorph body type is, let's talk about how to make the most out of it. You may be wondering what you should eat or drink or how much time you should spend in the gym if you want to build muscle. The answer is simpler than you would think.
Diet For Mesomorph Female Body Type
The mesomorph diet is essentially a muscle-building diet and generally includes a lot of protein, carbs, and healthy fats. Your body requires these macronutrients for muscle growth and recovery so you need to eat plenty of them to build muscle. 
Mesomorphs should not worry too much about their calorie intake. It is true that some people gain fat easier than others, however, for this body type calorie expenditure is high due to the muscle mass you have and the energy you burn in the gym. 
A mesomorph female diet doesn't have to consist of a specific list of foods but should be well balanced and high in protein, carbohydrates, and healthy fats. 
The American Council of Exercise recommends the mesomorph's plate have 1/3 carbohydrates and fat, 1/3 protein, and 1/3 vegetable or fruit (7). The council notes that while all body types need carbohydrates, protein, and fat, mesomorphs seem to respond better to higher-protein diets. 
Generally, people who have a mesomorphic body type will do great with any diet as long as their portions are correct. Don't pick or avoid certain foods, rather eat a wide range of healthy foods that you enjoy.
Carbohydrates In Mesomorph Diets
Carbohydrates are an important macronutrient that provides energy for physical activity. Carbohydrates are broken down into glucose (sugar) in the body and then used as energy (8). 
For mesomorphs, especially those exercising and bodybuilding, carbohydrates provide fuel for physical activity. 
The key with eating carbs while training is to eat the right kinds at the right time. You don't need a lot of extra carbohydrates unless you are working out or playing sports. 
Simple carbs are used up quickly to provide energy and are best eaten an hour or two before you work out. Some sources of simple carbs include:
Fruit

White bread, pasta, and rice
Complex carbs are high in fiber and take longer to digest, giving you more sustained energy throughout the day (2). These should make up the majority of your carb intake as a mesomorph. Some sources of complex carbs include:
Whole grains like brown rice, whole wheat bread, and oatmeal

Vegetables like sweet potatoes, carrots, and spinach
Whether you're a workout beast or just a beginner making your first foray into the world of fitness and dieting – BetterMe has a lot to offer to both newbies and experts! Install the app and experience the versatility first-hand!
Fats In Mesomorph Diets
In general, the mesomorph diet should include a variety of healthy fats. Many bodybuilders and athletes swear by their high fat intake. Healthy fats in the diet help with hormone production and brain function, among many other roles in the body (5) (11).
Some healthy fat sources include:
Avocados

Nuts such as almonds, peanuts, and cashews

Olive oil and coconut oil

Salmon and other fatty fish

Seeds like flax seeds, chia seeds, and hemp seeds
Protein In Mesomorph Diets
Protein is essential to life. It's found in all cells throughout the body and makes up the majority of bones, muscles, cartilage, skin, and blood. Protein is used for (9):
Cell growth and repair 

Building and maintaining muscles, tissues, and organs

Making hormones, enzymes, and other body chemicals

Disease prevention

Energy when carbohydrates and fats aren't available
Depending on who you ask, the recommended amount of protein a mesomorph should eat a day is around 0.5-0.8 grams per pound of body weight. This is quite high. A high protein diet is important for the mesomorph because it helps with building muscle mass (3). 
When dieting, a high protein intake will help you maintain or build muscle when you are in a calorie deficit. If you are trying to gain weight, you might aim for 1 gram of protein per pound of body weight.
Some ideal protein sources for mesomorph body types include:
Chicken

Turkey, lean cuts

Lean beef 

Eggs 

Milk 

Fish
Fruits And Vegetables In Mesomorph Diets
Fruits and vegetables should make up a third part of the mesomorph diet. These foods are high in vitamins, minerals, fiber, and antioxidants to help promote good health (4). 
Some great fruit choices for this (or any) body type include:
Citrus fruits rich in Vitamin C 

Berries 

Avocado 

Apples 
Some great vegetable choices for this body type include:
Leafy greens like spinach, kale, and bok choy 

Squash like zucchini and pumpkin 

Asparagus 

Peppers like green bell peppers and jalapenos

Artichokes 

Mushrooms

Onions and garlic 
While fruits should be a part of your diet, remember that they contain natural sugars so you don't want to eat too much. It's best to stick with vegetables when trying to lose weight since they are lower in calories than most fruits.
Read More: 4-Day Workout Routine To Get Ripped: Your Ultimate Plan To Pack On Muscle
Eating Healthy On A Budget For The Mesomorph Body Type
When dieting, food choices can become limited and even more expensive. Here are some tips to help you eat healthy while also saving money:
Buy Frozen Instead Of Fresh
Fruits are usually cheaper when bought frozen, especially if you buy them in bulk. Vegetables are also very cheap when bought frozen because they are picked at peak ripeness and flash-frozen to lock in nutrients.
Meal Prep
Buying certain foods in bulk can help you save money while eating healthy on a budget. For example, buying many containers of spinach, green peppers, and fresh fruit in bulk can help you with not just your mesomorph diet but with any eating plan.
Eat Seasonal Fruits
When fruits are in season, they cost less because they are more abundant. Plus, many fruits taste better when they're ripe instead of being shipped to the store from another country.
Use Coupons And Buy In-Season Produce
Many grocery stores have weekly coupons that you can download from their website. Choose to shop around different stores to take advantage of both in-store and online deals. Stores will also change the price of certain fruits and vegetables as seasons change because they know these foods are more popular during certain times of the year.
The Mesomorph Workout
Because they are naturally strong, mesomorphs tend to excel in athletic activities. That's why so many professional athletes have this body type. 
A workout routine of 3-5 days per week of strength training with some light cardio is ideal for the mesomorph body type. As with any training program, mesomorphs should focus on compound movements to maximize their strength.
Since the mesomorph body type is naturally strong and athletic, it's best to focus on compound exercises that build muscle and burn fat like: 
Deadlifts 

Bench presses 

Seated shoulder press 

Pull-ups and pull-downs 

Barbell or dumbbell rows 

Dips 

Military press 
In addition to these exercises, it's also a good idea to add in some isolation exercises to hit all of your muscles from different angles (10). Isolation exercises for this body type include: 
Barbell curls and skull crushers for arms 

Calf raises 

Cable crunches for abs
Dropping pounds by the dozens without putting yourself through the wringer is everyone's weight loss pipe dream. But what if we told you that the BetterMe app can make that happen? Keep yourself in prime shape with our fat-blasting workouts, delicious budget-sparing recipes, and body-transforming challenges with our app!
Mesomorph Diet And Workout Routines To Burn Fat
If you're a mesomorph trying to burn fat, try cutting down your daily calorie intake by 300. For the workout, it's best to keep cardio up to 3 times per week for 30 minutes each session. Cardio can be done by:
Running 

Swimming 

Cycling 

Elliptical or spinning machine
In terms of your mesomorph diet, some fitness experts recommend eating five small meals per day at regular times. This will help you avoid getting too hungry and overeating during mealtime. At all meals, try to  include all three food groups to keep your metabolism strong so you can create a calorie deficit without losing any strength or muscle mass.
Intermittent Fasting For Mesomorphs
This eating style might work for mesomorphs if it's done the right way. The idea behind intermittent fasting is that it gives your digestive system a break while still allowing you to eat healthy whole foods. It also has other possible benefits including increased autophagy and reduced oxidative stress (6). 
Many people like to follow an eating schedule five days per week where you fast for 16 hours each day and eat all of your meals during an 8-hour window. For example, you could eat between 10 am and 6 pm one day and then fast until 10 am the following day.
This is a popular intermittent fasting schedule for mesomorph body types because it still lets you eat within an 8-hour window each day while also giving you enough time to get in your daily activity and workouts.
A Sample Mesomorph Diet Menu
Breakfast Options
Two eggs and spinach omelet with a slice of whole-wheat toast

Overnight oats topped with chia seeds and blueberries

Whole wheat toaster waffle with 1 tablespoon of peanut butter

Oatmeal topped with banana and almonds
Mid Morning Snack Options
Apple slices with almond butter

Greek yogurt with a handful of berries and a tablespoon of cinnamon

Hard-boiled eggs 
Lunch Options
Grilled chicken, brown rice, and green beans

Grilled salmon with rice and avocado

Grilled chicken sandwich on whole wheat bread with avocado

Grilled turkey burger on a whole wheat bun with lettuce, onion, tomatoes, avocado, and salsa
Afternoon Snack Options
Baby carrots or sliced bell peppers with peanut or almond butter

Small Greek yogurt cup with berries

Apple slices and hard cheddar cheese
Dinner Options
Grilled grass-fed sirloin steak with asparagus and sweet potato fries

Baked tilapia with rice, broccoli, and carrots

Chicken stir fry made with peppers, onions, zucchini noodles, mushrooms

Baked salmon, couscous, and brussels sprouts.
The Ideal Mesomorph Diet For Weight Loss In Women
Weight loss is one of the constant battles that women face. Regardless of the body shape one has, weight loss is challenging for almost every individual. That said, how do you slim down as a mesomorph? First, science shows that diet and exercise are the two main techniques that help with long-term weight loss.
However, if you are a mesomorph trying to lose weight, there are several things you should know. Some of them include:
Although most people may not know it, knowing your body type is one of the critical aspects to consider before following a weight loss plan. Most weight-loss experts recommend designing weight loss plans based on your body type.
Each body type has specific characteristics that make weight loss or gain easy or challenging. Theoretically, evidence shows that individuals with a mesomorph body type can lose and gain weight with ease (1).
As a result, you find that individuals with a mesomorph body type gain and lose weight without much difficulty. However, that does not mean they can ignore the weight loss rules. The bottom line is that they must burn more calories than they consume to create a calorie deficit for sustained weight loss.
We all desire to shed pounds fast, especially when we have an upcoming huge event, such as a wedding, trip, or vital ceremony to attend. Women want to drop a dress size overnight so that by the event date, they have reached their ideal weight.
In reality, dreaming of such results is natural. But on paper, it is unattainable; if it is, it is unhealthy. Unfortunately, because of these wishes, there are so many fad diets and "magic" weight loss pills in the market.
They promise rapid and long-term weight loss, which is never the case. Instead of giving in to such lies, focus on a healthy weight loss is a much better approach. It is steady and recommends shedding one to two pounds weekly through diet and exercise.
Unfortunately, most women assume they have to cut some food groups from their diet because they are on a weight loss journey. For example, because carbohydrates have gotten a bad rap over the years, and most women often eliminate them from their diet plans.
But carbohydrates, especially complex carbs, are vital in a mesomorph diet for weight loss, especially if exercising, because they are the primary fuel source (8). With this in mind, do not guess and eliminate different food groups without insight into their importance to your diet.
It would be best to talk to your dietitian for more help in discovering the best and worst foods in a mesomorph diet plan for weight loss. Nevertheless, most always recommend a balanced diet with low-calorie and nutrient-dense foods.
Some people assume that following a mesomorph diet plan for weight loss automatically leads to weight loss. But that is not always the case. First, you must remember that there is much to consider under your diet than working with a weight loss meal plan.
For example, you must account for portion control, mindful eating, and not skipping meals. Skipping breakfast, for example, makes you overindulge during lunch and compromises your weight loss efforts. Similarly, overindulging and exceeding portions increases your calorie count and jeopardizes your weight loss results.
Unfortunately, women are known to lose weight slower than men. So you may find that you may enroll at the gym with your partner and follow the same diet but lose weight slower than him. It happens because women shed pounds slower, especially as they age, because of factors such as menopause and slowed metabolism.
From this analysis, it is safe to say that women can lose body fat through diet and exercise. The best mesomorph diet for weight loss accounts for all macro and micronutrients and is nutritious and balanced. Please talk to your doctor and dietitian before making dietary changes to initiate weight loss.
Conclusion
Because mesomorphs have a balanced build, they can eat a variety of healthy foods from any macronutrient group.
All mesomorph body typess, or those aspiring to one, should also include some form of resistance training in their routine to focus on building strength and muscle endurance.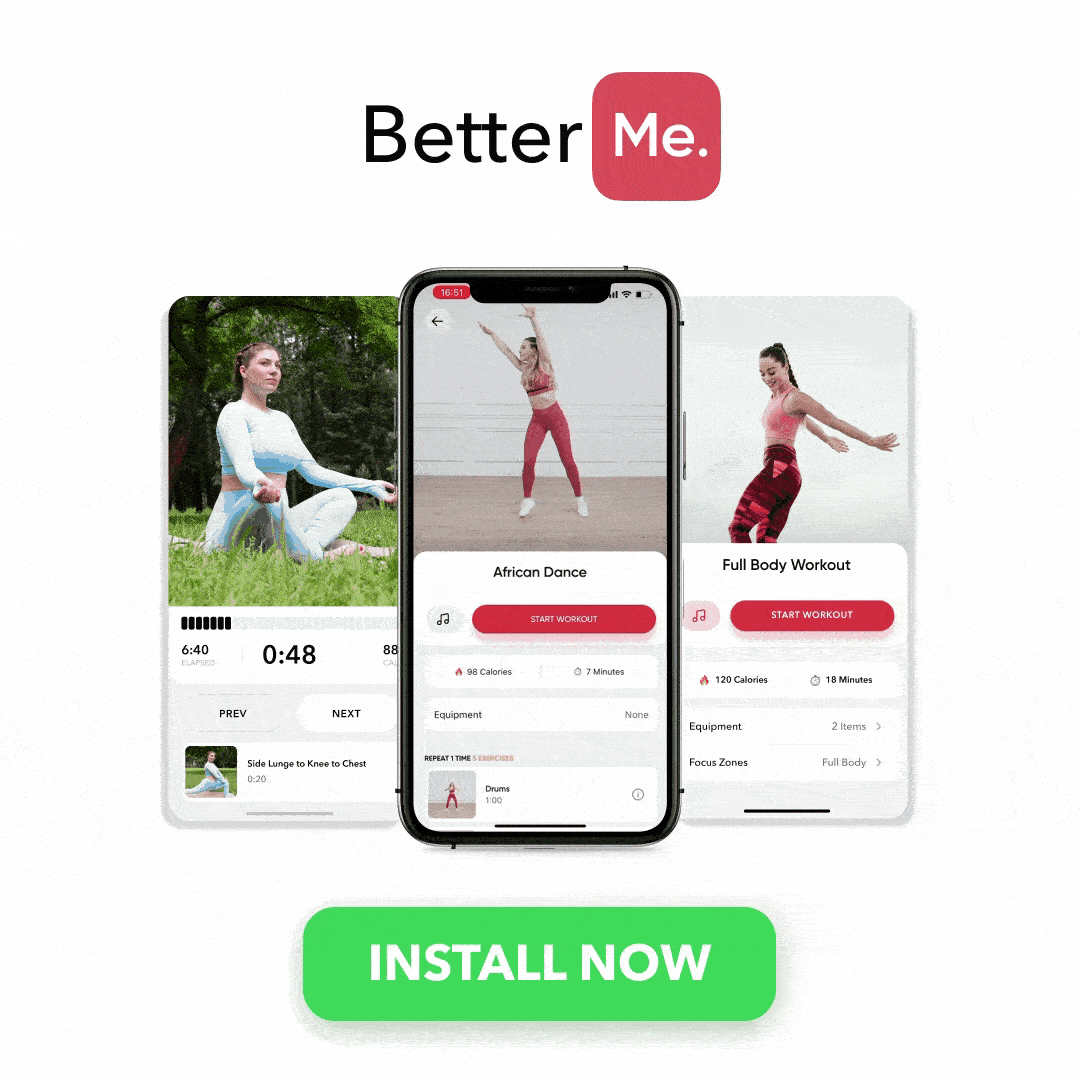 DISCLAIMER:
This article is intended for general informational purposes only and does not address individual circumstances. It is not a substitute for professional advice or help and should not be relied on to make decisions of any kind. Any action you take upon the information presented in this article is strictly at your own risk and responsibility!