Summertime is perfect for enjoying fresh fruits and veggies – loading your body with hearty nutrients. When we were kids, our parents would often treat us to a nice glass of freshly presented juice, promising that it would make us energetic and healthier. Indeed, fruits and veggies, especially in summer, are often utilized in various juice recipes. Let's face it, it's so much easier and faster to gobble down a whole glass of apple juice instead of chewing 4 apples. Of course, there are benefits and downsides to this situation as a misuse of even healthy juices can lead to negative consequences. Besides, a lot of individuals still believe that drinking fruit juice is vital to weight loss when in reality it works the other way around. Still, fruit juices in moderate amounts will activate your spirits, may improve your skin and hair, and might even prevent some health issues. That's why this article covers the best fruits to juice for health and invigoration. Even if you're not a fan of this beverage, your desire to incorporate juice recipes into your diet is going to elevate.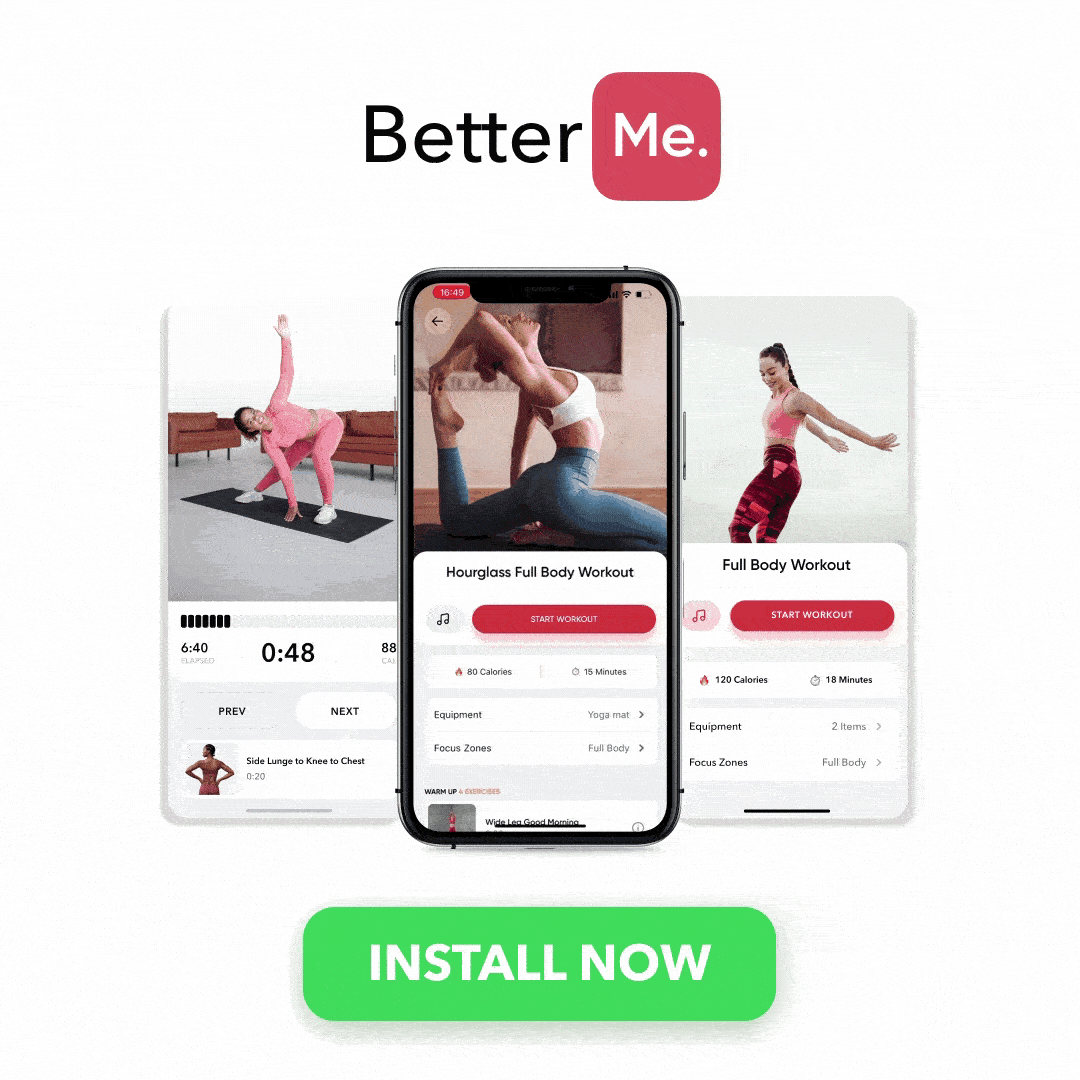 What Are The Best Fruits And Vegetables To Juice?
Even though the title of the article whirls around fruits, it's essential to highlight the role of different veggies when making juices as well. 
Of course, every type of fruit and vegetable promotes your health in some way but not all of them are suitable for juicing. 
Check out the list of best fruits and vegetables to juice. All these fruits and veggies contain essential minerals, vitamins, and phytonutrients. You can experiment with tastes and flavors as much as you want, you only need your imagination to come into play.
Fruits
Apples: Do you remember those times when you strolled around the garden, picked up a fresh apple, and made the first bite; feeling the juicy liquid in your mouth? Apples are immaculate ingredients for fresh juices as they include a large amount of juice inside. Apples may offer an impressive amount of benefits, such as improved mental health, reduced risk of stroke, boosted heart health, lowered risk of diabetes, and maintaining a moderate weight (9). With these benefits no wonder Snow White admired apples. 
A cup (240 ml) of unsweetened apple juice provides: 
Calories: 114

Carbohydrate: 28 g

Total sugars: 23.9 g

Vitamin C: 2.23 mg (

5

)
Read More: 8 Orange Juice Benefits That Will Make It A Staple At Your Breakfast Table
Blueberries: You might have tried blueberry muffins or smoothies. They are delectable, as well as freshly-pressed blueberry juice. These fruits might make your skin look better due to vitamin C, lower blood pressure, protect against heart disease, promote digestion and weight loss, and improve mental health (4). 
A 180 ml serving of blueberry juice provides:
Calories: 110

Carbohydrate: 27 g

Total sugars: 24 g

Vitamin C: 18 mg (

5

)
Oranges: This is probably the most common fruit widely used in juice recipes. Orange is a good source of vitamin C, which helps combat a number of health issues. It is a delectable fruit for improving and supporting your heart health, maintaining healthy skin, and lowering blood pressure (10). Still, you should consume all juices in moderate amounts or you may end up gaining weight. 
A cup (240 ml) of orange juice provides:
Calories: 117

Protein: 1.7 g 

Carbs: 27.4 g

Vitamin C: 83% of the DV (

5

)
Pomegranates: Pomegranate is the award-winning fruit juice you must include in your diet as it offers a huge number of benefits for your body. It has a large number of antioxidants that fight against oxidative stress. It's also a source of vitamins K, E, and magnesium. Plus, pomegranate may play a significant role in preventing cancer, promoting healthy digestion, and lowering blood pressure. Pomegranate juice may also improve your fertility, memory, and wound healing (1).
A cup (240 ml) of pomegranate juice provides:
Calories: 134

Protein: less than 1 g

Carbs: 33 g

Sugar: 31 g (

5

)
Vegetables
Check out a short list of hearty veggies that become delectable sippable drinks – loading your body with vitamins: 
Kale:

This is a versatile leafy green that pairs well with other fruits and veggies in juices. It's loaded with antioxidants and vitamins A, C, and K. Drinking kale juice is linked to the reduction of heart disease risk factors, including LDL (bad) cholesterol.

Carrots:

You often heard about carrots as the source of better eyesight. However, this vegetable offers more than your eyesight improvement as it also may lower the risk of heart disease and certain types of cancer. You can combine carrots with apples, citrus fruits, or beets when making juice. 

Beets:

This vegetable does not only give color to various dishes but also tastes deliciously in the juice form. Beets may play a big role in increasing stamina, preventing heart disease, and supporting the immune system (

7

).

Cabbage:

Loaded with vitamins K and C, along with essential micronutrients, cabbage may help you prevent heart diseases and combat inflammation. 

Cucumber

: This is the most evident choice for veggie juices as cucumbers have a high water content. Moreover, they're low in calories and keep you hydrated which is crucial for your digestion and energy. Cucumber juice is fresh and not as sweet as other juices making it ideal for dog days.

 
Intense sweat sessions, working weight loss tips, lip-smacking recipes come in one package with the BetterMe app. And all of it is at your fingertips, start transforming your life now!
What Are Best Fruits And Vegetables To Juice For Healing Skin Issues?
Everyone wants their skin to look healthy. Luckily, many fruits and vegetables used in juices might help make your skin more attractive and even assist in healing skin issues. 
Of course, you shouldn't rely only on the juices and contact a dermatologist if you're facing skin problems.
It's important to highlight that reasons for any skin condition are versatile: it might be due to a virus, sun impact, diabetes, or genetics. Hence, you must unravel the main causes before the treatment. 
Still, consuming these fruits and veggies can assist in your process of skin improvement: 
Prune:

This fruit is packed with B vitamins, which keep your skin, eyes, and nervous system healthy (

8

). Prune juice is high in sugar, so you need to consume it moderately.

Orange:

This sweet fruit includes vitamin C, which contributes to collagen production. Collagen supports the skin and promotes skin structure (

10

).

Blueberries:

As was mentioned, blueberries are packed with vitamin C, which is a great nutrient to prevent skin damage caused by pollution, sun, and smoke. Besides, vitamin C is necessary for collagen production, which smoothes wrinkles and enhances skin texture (

4

).

Tomatoes:

Yes, tomatoes are actually fruits, not veggies, and like other fruits from the list they include collagen-building vitamin C – an essential component for skin, hair, and nails. Vitamin C and lycopene in tomatoes play the role of antioxidants that help you fight free radicals (

8

). 

Broccoli: Something that won't pop into your mind when you think about juices. In fact, this veggie is now widely used in juices recipes, and due to the vitamin C inside it's perfect for your skin health. Additionally, vitamin C may help prevent skin damage, including wrinkles. 
Bell peppers:

Juicy, colorful, and luscious bell peppers are the key veggies you can eat raw, cooked, or even juiced. You should include bell pepper juices into your drinking diet if you desire to promote your immune system and amp up vitamin C for good-looking skin. Bell peppers also include vitamin K, which is vital for healthy blood vessels that lie under your skin. 
What Fruits And Vegetables Are Best To Juice For Weight Loss?
Losing weight with the help of juice drinking is not the best idea as other factors affect your calorie reduction, such as your active lifestyle, dietary choices, and stress levels. Besides, every juice includes sugar, which ramps up your calorie intake and leads to weight gain in the future. 
So does it mean you need to avoid drinking fruit and veggie juices? Of course not, as there are juices you can either prepare yourself that promote feelings of fullness and manage your hunger. 
This includes:
Beet juice:

This type of juice is low in calories. By drinking beet juice, you may lower blood pressure and boost your stamina to have enough power to challenge yourself during physical activity. Other best fruits to add to beet juice can be apples and pomegranates.

Pomegranate juice:

One of the best fruits to juice for weight loss, pomegranate is a low-calorie beverage for weight loss. One

study

found that pomegranate blocked weight gain in mice fed on a high-fat diet. 

Watermelon juice:

Without a doubt, watermelon is a fruit worth adding to this list as its high in water content, hence, promoting weight loss. It's also loaded with vitamins A and C, which boost your overall health. 

Carrot juice:

Carrots are rich in carotenoids. An

8-week study

demonstrated that obese Japanese men who consumed carotenoid beverages reduced belly fat significantly.

Kale-apple juice:

A combination of kale and apples creates a delectable mix to provide lots of nutrients and maintain a healthy weight. You can make this juice at home by mixing kale leaves with sliced apples.
Read More: How To Make The Best Salad Dressing For Keto Success
  What Fruits Not To Mix When Juicing?
"Mixing or not mixing?" – that's the question. The thing is, it's hard to say which fruits are not supposed to be mixed in juice together. You may like to experiment with fruit combos in your spare time. 
The other thing is to mix fruits that might not go well for juicing, such as: 
Bananas:

These fruits don't contain enough liquid content for juicing; you'd better implement them in food or smoothie recipes as they contain a handful of nutrients, including potassium, magnesium, fiber, vitamin C, and vitamin B6.  

Avocados:

Avocados have a creamy consistency that does not apply to making juices, however, you can add them to smoothies or puree them and then add them to juices. This fruit can also boast a handful of nutrients, such as vitamin K, vitamin C, potassium, and folate. 

Cherries:

It's a superfood loaded with fiber, protein, vitamin A, and vitamin C. But it takes a lot of cherries to make a glass of juice, hence, you may be better off using them in smoothies and other blended beverages. 

Mangos:

The texture of this fruit is also not optimal for juicing, but you can add them to smoothies which leaves you with a creamy-cloudy taste. It's totally worth it as mangos support your immune system and eyesight, as well as improve your digestive health. 
What Is The Healthiest Fruit Juice To Drink?
We all desire to disclose the one and only recipe for promoting overall health. We think that there is only one leader juice among others. In reality, there's none. This answer might not satisfy your needs or expectations but there is not one special healthiest juice. 
You could notice from the previous points that versatile fruits play their role in maintaining health and preventing a great number of issues. 
Thus, a simple conclusion to this question would be to reflect on your general goals. In case you aspire to boost your overall health, every type of fruit juice is at your service. 
Besides, concentrating on one juice gets boring over time. You need to tackle your days with different flavors and tastes. 
You've learned about the best fruits to juice for health, so enjoy all the juices mentioned in this article with pleasure. Furthermore, please note that you must consume them in moderate amounts to avoid taking in too many calories.
Whether you're looking to simply pep up your fitness routine, jazz up your diet with mouth-watering low-calorie recipes or want to get your act together and significantly drop that number on your scale – BetterMe app has got you covered! Improve your body and revamp your life with us!
Is It Okay To Drink Fruit Juice Everyday? 
Drinking real fruit juice daily is totally fine but keeping tabs on the amount of juice is necessary. 
The recommended daily intake of fruit juice for children looks the following way: 
Children who are 1–3 years old: No more than 4 ounces of fruit juice per day

Kids aged 4-6 years old: Up to 4-6 oz of fruit juice per day

Children aged 7 years old and above: Up to 8 oz of fruit juice per day (

6

)
Adults should also consume no more than 8 oz of fruit juice per day. 
Can Too Much Juicing Be Harmful? 
No matter how healthy the juice you are drinking, consuming it in excessive amounts can have adverse effects on your well-being. 
Below are some of their downsides:
Natural juices may not contain added sugar but they have fructose, which is naturally occurring sugar. 

Drinking sweetened juices can lead to obesity and weight gain.

The amount of fiber in whole fresh fruits is higher than in freshly pressed juice. Thus, you won't get enough fiber from drinking fruit juice. 
The Bottom Line
In this article, we have disclosed some of the best fruits to juice for health and invigoration. Some great fruits for your health are apples, blueberries, oranges, and pomegranates. It has also mentioned the top vegetables that make up delicious juices. 
Overall, consuming fresh fruit juice can promote your overall health, possibly prevent a number of health problems, and make you energized. Although, you have to drink fruit and veggie juices in moderation to avoid weight gain.
DISCLAIMER:
This article is intended for general informational purposes only and does not address individual circumstances. It is not a substitute for professional advice or help and should not be relied on to make decisions of any kind. Any action you take upon the information presented in this article is strictly at your own risk and responsibility!