What are the benefits of miso soup for weight loss? Miso soup has made its way from the east to western countries and is praised as the perfect way to lose weight. However, is this true or is it just another fad?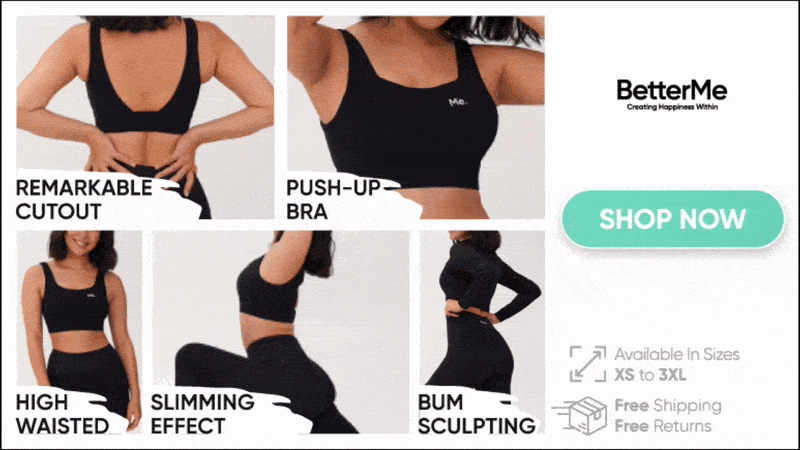 What Is Miso Soup?
Before getting into all the incredible health benefits of this soup, it is good to know what you are ingesting. The soup is a type of fermented soybean paste that is quite popular in Japanese cuisine.
What Is Miso Soup Made Of?
If you are trying to make the soup at home, miso soup ordinarily is made up of miso paste, several selected vegetables, and water or broth. The soup paste is generally made from fermented soybeans, but you can also come across some paste made from a mixture of soybean paste and grains or beans (9).
It is also important to note that not all pastes are made the same. Some of the most common types you may come across include:
White Miso

, also known as Shiro, is the most common flavor, and the paste is made from soybeans and rice.

Yellow Miso

, a.k.a. Shinshu is made from soybeans and barley and is usually fermented for a more extended period than Shiro miso.

Barley Miso

is also referred to as Mugi, and like yellow miso, it is also made from soybeans and barley. However, unlike Shinshu, Mugi is fermented for longer, which gives it a deeper barley flavor.

Red, Brown, or Dark Miso

, this is also called 'Aka miso' and is primarily made from soybeans. The fermentation process for this red miso paste could take up to 3 years.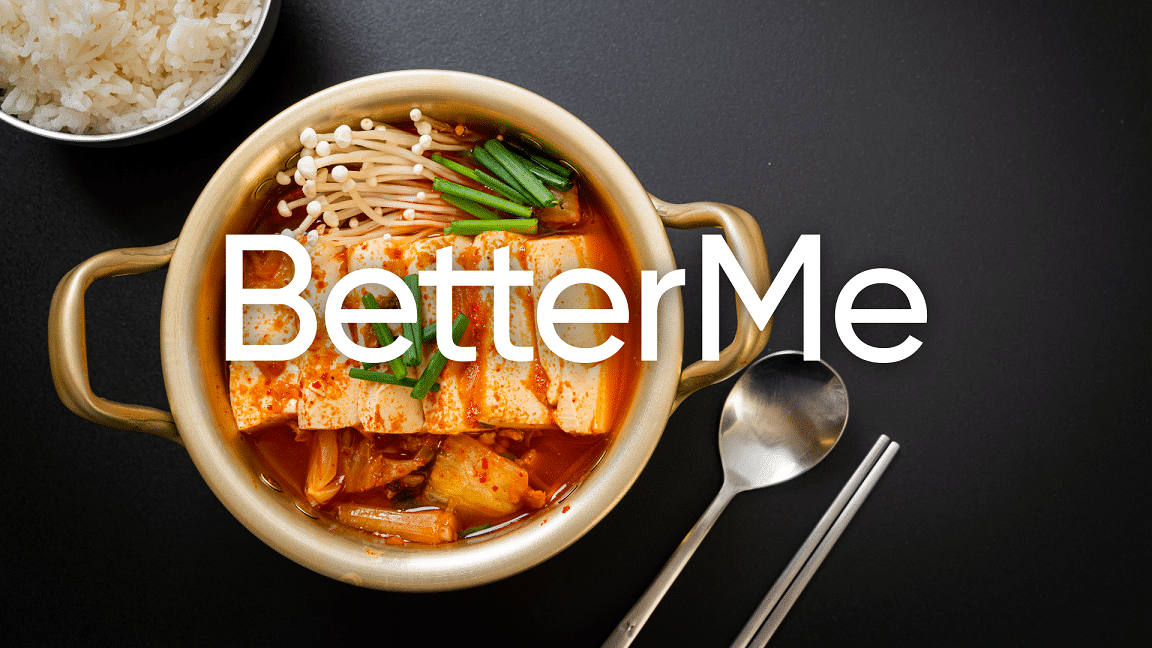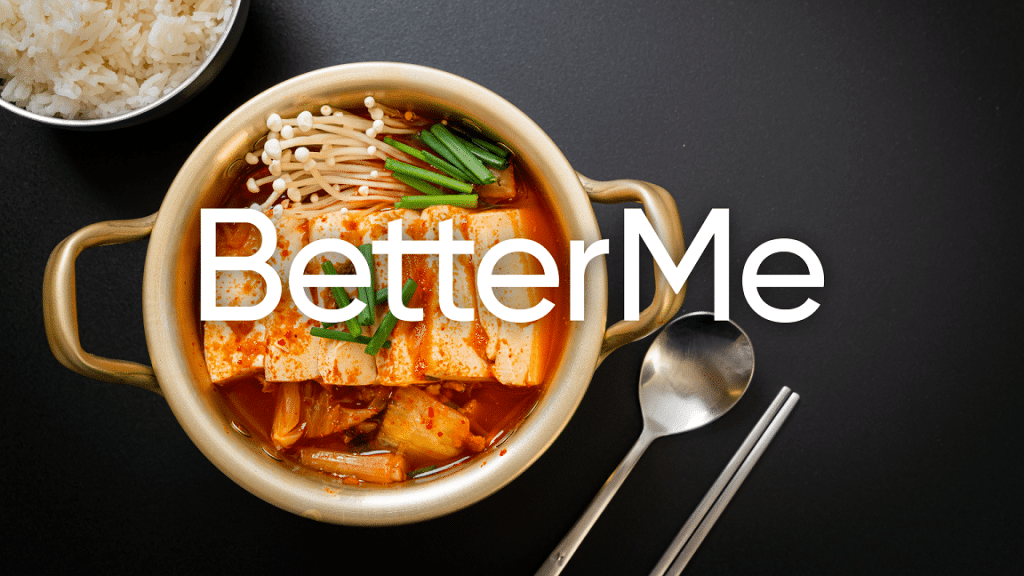 Read More: 7 Day Cabbage Soup Diet To Make The Scale Tip In Your Favor
Sample Miso Soup Recipe For Weight Loss
This is a simple vegetarian soup recipe that can be perfect for a 'meatless Monday' dinner (5).
Ingredients
750 ml of vegetable stock (or chicken if you don't need it to be vegetarian)

3 cm grated ginger

2 cloves of garlic (crushed)

1 fresh red chilli (deseeded and chopped)

1/2 savoy/white/green cabbage (shredded)

1 grated carrot

2 tablespoons miso paste

100 g silken tofu
Preparation 
Pour the stock into a pan and bring to the boil.

Add the garlic, ginger, and chili to the pot, cover, and simmer for 5 minutes.

Add the shredded cabbage and grated carrot to the pot, then cover and allow them to simmer for 3 to 4 minutes.

Stir in the miso paste and add the cubed tofu.

Allow to cook for 4 to 5 minutes before taking off the heat and serving.
Miso Soup Calories: 184, Fats: 4.4 g, Proteins: 18.8 g, Carbs: 17.7 g. Please note that this recipe makes 2 servings.
Miso Soup Health Benefits
The benefits of miso soup for weight loss are usually what most of us are after when considering including it to our diets. But other than reducing weight, it has other impressive health benefits. They include:
May Reduce The Risk Of Cancer
Having this soup in your diet may reduce your risk of stomach cancer. While this cancer is aggravated by foods high in salt, this soybean paste seems to be the exception. Compared to other high sodium foods, miso soup did not show any increased risk of gastric cancer (8).
May Decrease The Risk Of Cardiovascular Disease Mortality In Postmenopausal Women
A study done in 2007 showed that Japanese women responded well to a diet with miso and beans (2). High soy isoflavone intake was associated with reduced risk of cerebral and myocardial infarctions. The reduction in risk was even greater in postmenopausal women.
May Strengthen Your Immune System
Miso is a fermented food, and like many such foods, they naturally contain probiotics or have probiotics added to them (3). Probiotics have many health benefits, including balancing gut bacteria and improving mental health conditions such as anxiety, depression, autism, obsessive-compulsive disorder (OCD), and memory.
They may also help reduce the severity of certain allergies and improve your heart health (1). Miso could also improve your heart health as it may decrease the risk of death from heart disease and reduce levels of "bad" LDL cholesterol (8).
If you've mustered up the courage to crush your weight loss goal, let Betterme take the sting out of this demanding process. Our app will help you restructure your habits, remold your life and crank up your fitness results!
Is Miso Soup Healthy?
Yes, it is. Miso soup nutrition facts show that it makes a good low-calorie meal that is full of nutrients. The paste's nutritional data is as follows (4):
28 g (about 2 tablespoons) of miso paste has 55.7 calories.
Carbs – 7.4 g, Protein – 3.3 g, Fats – 1.7 g, Vitamin K – 8.2 mcg. In terms of minerals, it is packed with calcium – 16 mg, magnesium – 13.4 mg, phosphorus – 44.5 mg, and potassium – 58.8 mg. It is also important to note that the paste is quite high in sodium (1044 mg in 28 g), and thus you should watch your overall salt intake when including miso soup in your diet. A typical serving of the paste is 1 tablespoon.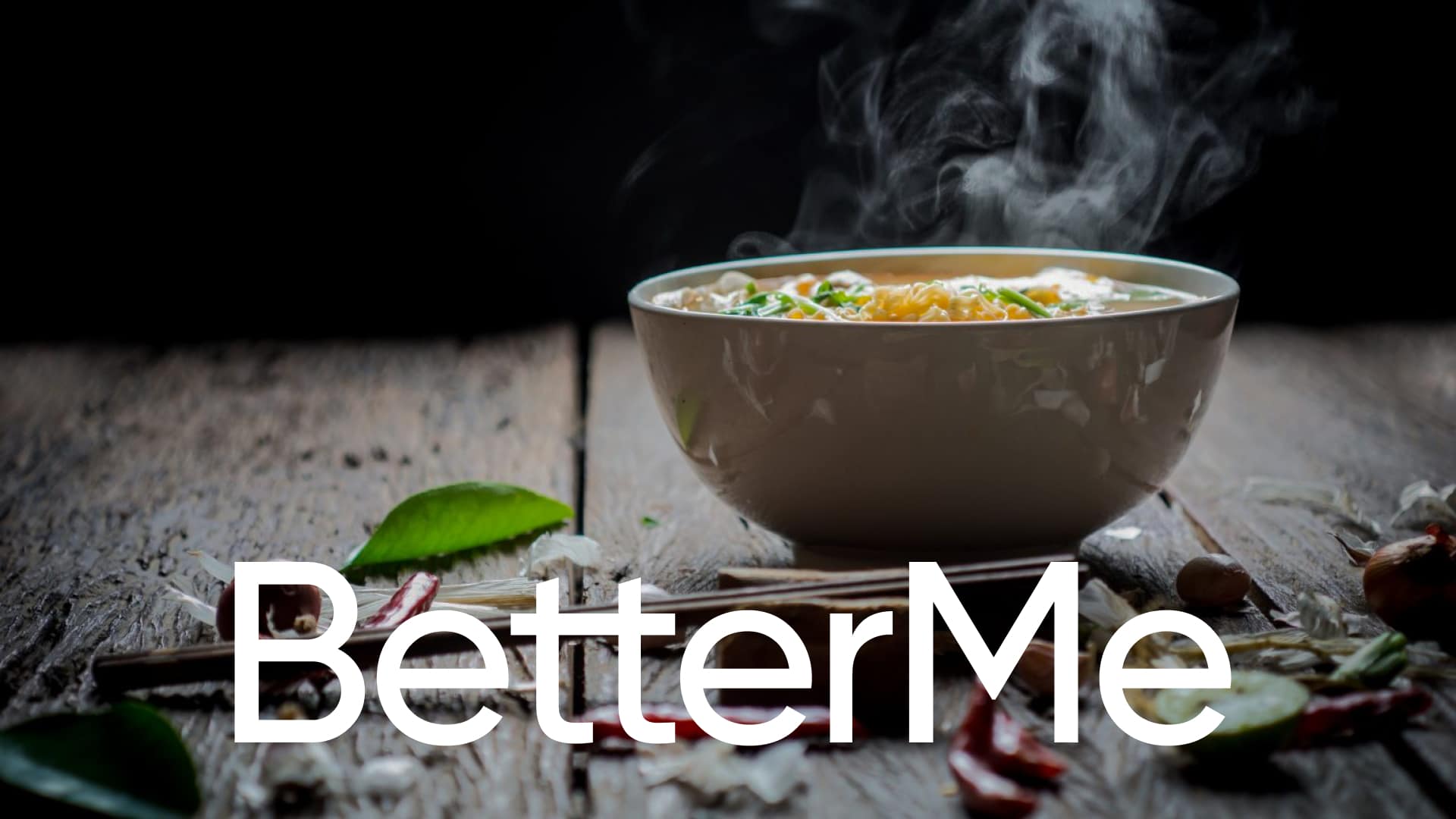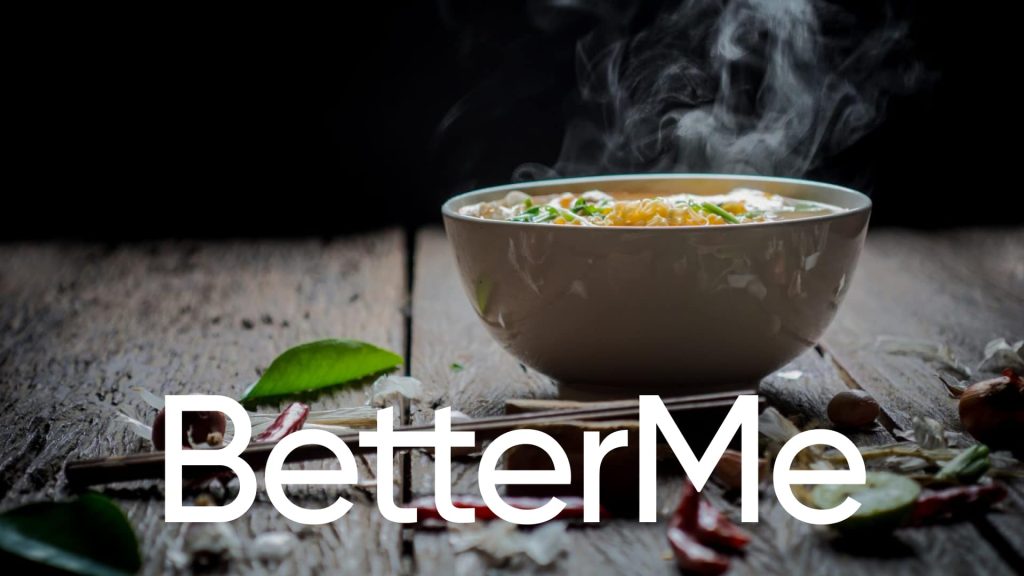 Read More: Soup Diet Review: How Safe And Effective Is It?
Benefits Of Miso Soup For Weight Loss
If you are looking to lose some extra pounds, then adding miso soup to your diet can help. It serves as a fantastic way to cut down on your sugar intake and increases your vegetable intake. As mentioned above, miso paste calories are just 56 calories for 28 grams. 
However, if a miso soup diet to you means consuming nothing but this soup all day for a couple of days, then this is not a good idea. Like many popular soup diets, it may come with multiple side effects, including but are not limited to reduced intake of fruits, little to no consumption of healthy carbs (i.e. whole grains), and an increased intake of sodium as this paste can be quite salty. Being on a soup diet deprives your body of many nutrients.
On the other hand, a soup only eating plan is very restrictive in calories, which can cause multiple health side effects. While you might lose a couple of kilograms after doing a week of the miso soup only diet, this will be a short term weight loss. Such diets are also not sustainable in the long run (7).
The benefits of miso soup for weight loss are that it is low in carbohydrates and allows for increased consumption of vegetables in each bowl/meal. It is a perfect low-carb meal.
Whether you're looking to simply pep up your fitness routine, jazz up your diet with mouth-watering low-calorie recipes or want to get your act together and significantly drop that number on your scale – BetterMe app has got you covered! Improve your body and revamp your life with us!
How To Add Miso Soup To Your Diet?
Adding this meal to your diet is not as hard as you may think. You can have it for breakfast, and it can replace your morning cereal or white bread toast. This helps reduce the number of refined carbs in your day. On the other hand, you could add an egg, some lean beef, whole wheat noodles, brown rice or whole-wheat bread to make it a more wholesome meal that you can enjoy during lunch or at dinner.
Is Miso Soup Keto-Friendly?
It can be, depending on how you make it. Ketogenic diets are high in fat and very low in carbs. As seen in the above nutrition facts, the paste is high in carbs and low in fats. However, you can still make it keto. Just make sure you add more keto-approved vegetables such as broccoli, Brussels sprouts, cabbage, or cauliflower to keep your carb intake low. Since the paste is made from soy, keto vegans and vegetarians can also enjoy it, as it is a good source of protein (6).
The Bottom Line: Benefits Of Miso Soup For Weight Loss
The benefits of miso soup for weight loss mostly lie in the fact that the paste is relatively low in calories. The meal is primarily made of vegetables, which are also relatively low in calories. Adding this soup into your diet ensures that you are eating many more vegetables, which gives you many nutrients that you may otherwise not consume in other meals. However, since the paste is quite high in sodium, you must watch your salt intake.
DISCLAIMER:
This article is intended for general informational purposes only and does not address individual circumstances. It is not a substitute for professional advice or help and should not be relied on to make decisions of any kind. A licensed physician should be consulted for diagnosis and treatment of any medical conditions. Any action you take upon the information presented in this article is strictly at your own risk and responsibility!
SOURCES: