Have you ever considered soy milk side effects in males? With the surge in popularity of plant-based milks, soy milk has been considered as one of the best alternatives to dairy milk, alongside other well loved options such as almond and oat milk. However, just like with many things and foods, soy milk has some purported disadvantages that many of us, especially men are unaware of. So, what are the side effects of drinking soy milk? In today's article we shall be delving deeper into supposed soy milk side effects in males – as well as the general health benefits of this plant-based alternative because, in truth, it is actually quite good for you.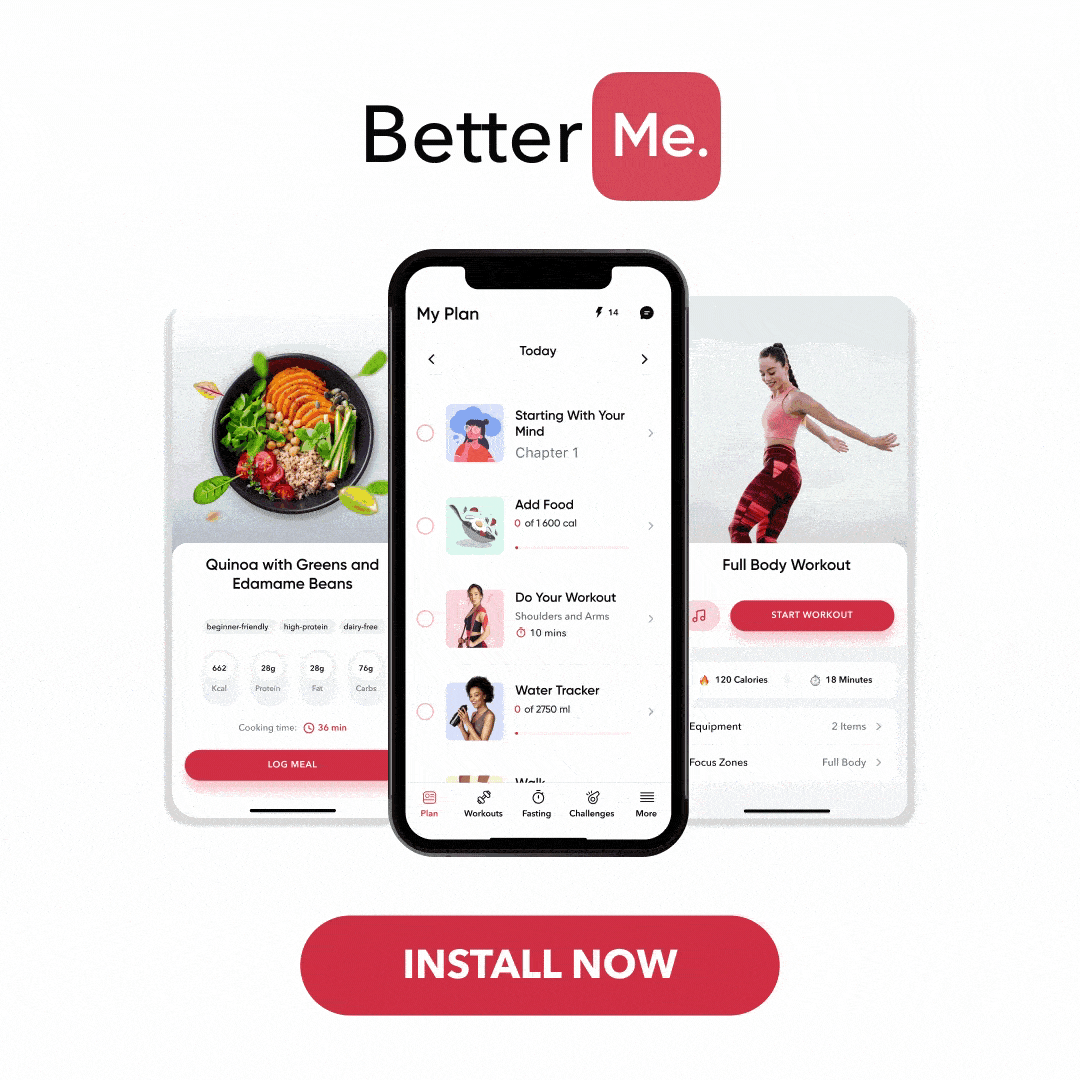 What Is Soy Milk?
Before diving head first into soy milk benefits and side effects, let's understand what this plant-based alternative is and where it comes from.
Quick trivia facts: Did you know that plant-based milks have been used consistently throughout history? Despite their popularity today, historians have been able to trace their consumption and use in cooking as far back as a thousand years and beyond.
Almond milk was traced to the 8th century in medieval Europe, coconut milk has been traced as far back as a millennia in Southeast Asian, African and Indian cuisines, while the use of soy milk was traced to 14th century China (

14

).

In the West, soy milk became mainstream in the 20th century (specifically in the early 1910s) when the first soya dairy factory was erected near Paris by the Chinese biologist and engineer, Li Yu-Ying (

10

).
Soy milk is known as a healthy, flavorful, high-protein non-dairy milk replacement. Traditionally, it was made by soaking soybeans in water overnight, then grinding the beans with water during the grinding process (25). Some believe that soy milk was discovered as a byproduct in the tofu making process.
Today, companies like to make their product stand out by fortifying their product by adding calcium and vitamins such as Vitamin A, B-12, and D – which do not naturally occur in this plant-based dairy alternative.
Read More: Can Soy Milk Make You Gain Weight? Health Facts About This Popular Plant-Based Milk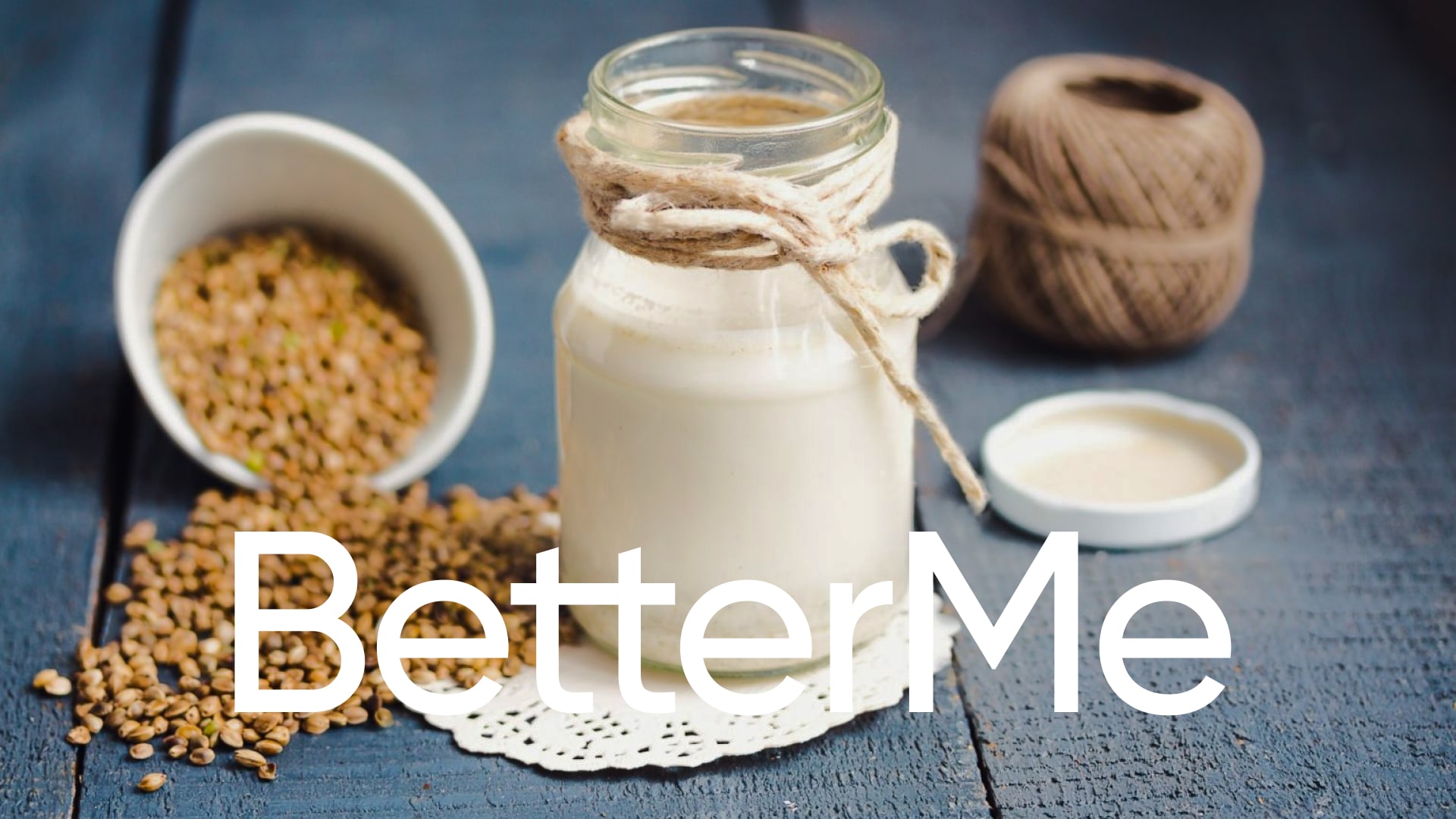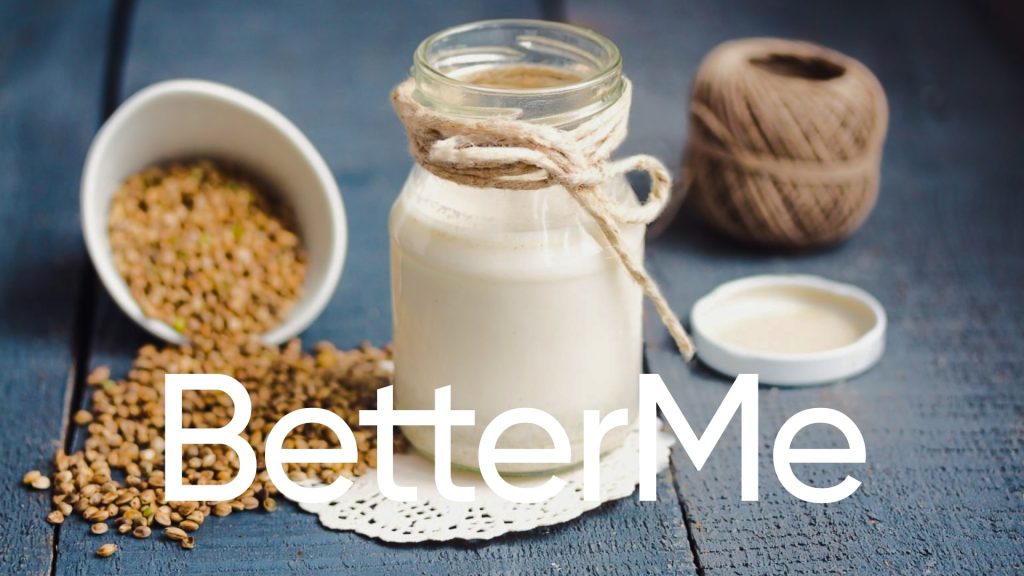 Soy Milk Nutrition Facts
The fact that this milk has no dairy, meaning it is great for vegans and anyone suffering from lactose intolerance is not the only great thing about this drink. Soy milk has many other nutrients that make it a great possibility for you and your health.
According to the USDA (US Department of Agriculture) 100 g of unsweetened soy milk has the following nutrients (23):
Calories in soy milk – 38 kcal

Protein – 3.55 g

Total fats – 2.12 g

Carbohydrates – 1.29 g

Total sugars – 0.56 g

Calcium – 101 mg

Magnesium – 21.5 mg

Phosphorus – 69 mg

Potassium – 158 mg

Sodium – 34 mg

Vitamin A (as retinol) – 58 µg

Vitamin D – 27.2 IU
Soy milk also has traces of other minerals such as iron, zinc, copper, manganese, and selenium as well as vitamins such as thiamin, riboflavin, niacin, vitamin b6, b12, and E.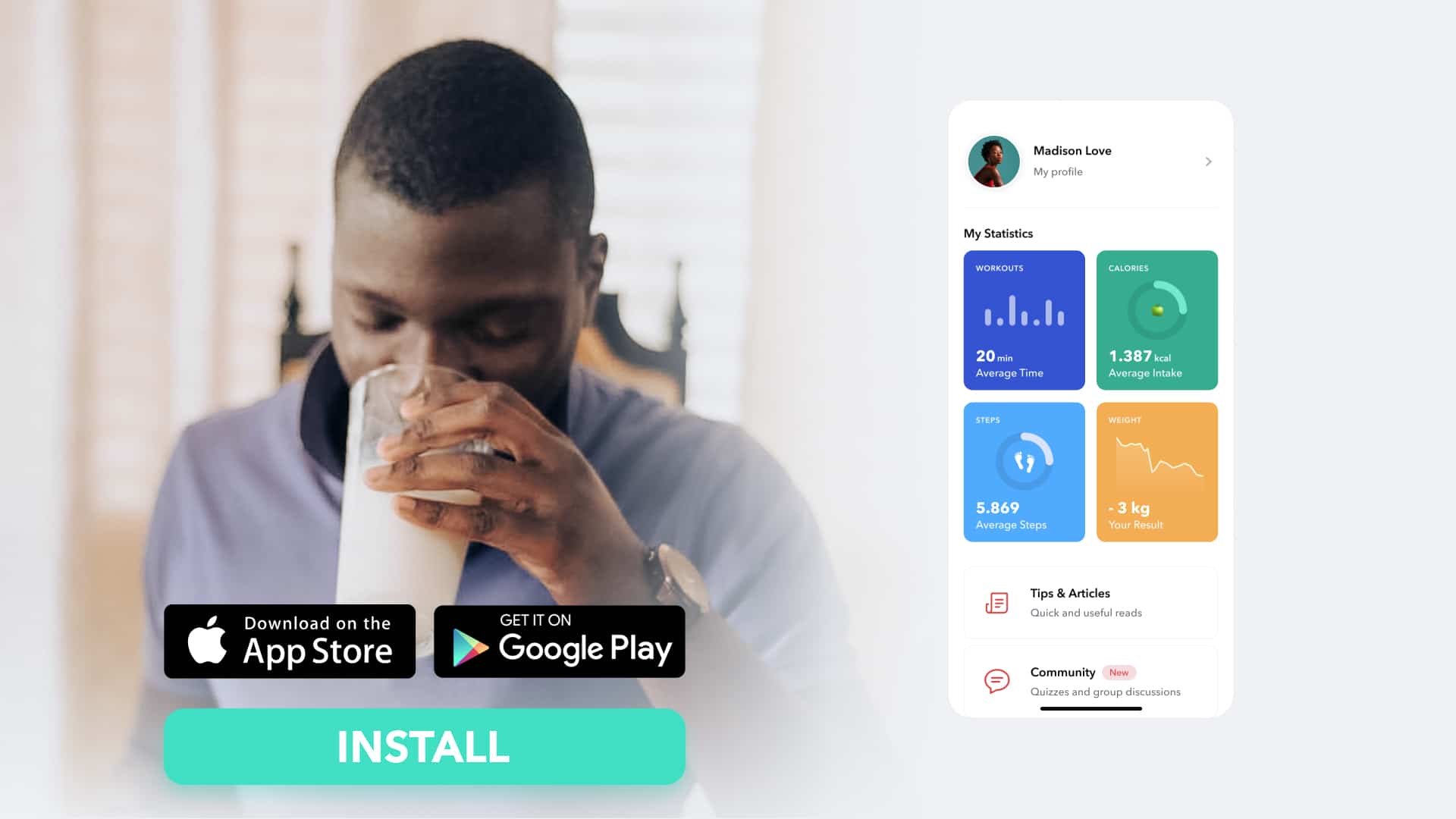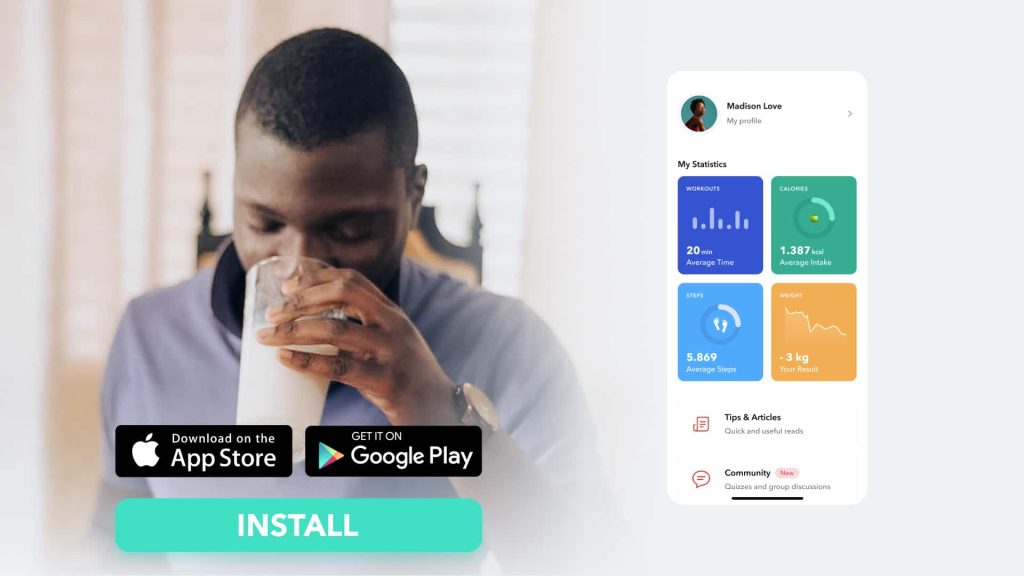 What Are The Health Benefits Of Soy Milk?
If the above nutrition facts are not enough to convince you that this plant-based alternative is good for you, here are some health benefits of soy milk that could convince you otherwise
Most people suffering from a lactose intolerance or sensitivity cannot digest lactose which is a sugar that is found in animal milk. They are often unable to digest this sugar because their bodies – the small intestines – produce too little lactase.
This often leads to uncomfortable symptoms and side effects such as diarrhea, gas, nausea, bloating, and stomach cramps people get after eating or drinking dairy products. Because soy milk is made from soy beans and not animal dairy, it is therefore great for anyone who needs to go on a lactose-free diet.
Whether you are choosing the plant-based lifestyle (i.e veganism and vegetarianism) for ethical, environmental, or health reasons, soy milk is a great option:
It has no animal products meaning no animals were exploited or harmed in the making of it.

Has a very good environmental performance in terms of water, climate impact and land-use unlike popular almond milk. Almond milk production has been shown to have detrimental environmental side effects such as high water consumption in areas prone  to droughts and a high mortality of bees (

27

).

Lesser calories than cow's milk which helps with anyone on a

calorie deficit diet plan.
Heart disease is the leading cause of death worldwide with a mortality rate higher than that of cancer. While high animal protein consumption (especially red meat) has been shown to increase your risk of heart disease, plant protein has no such effects (16). in fact, soy protein has specifically been shown to improve heart health:
According to a statement published in the AHA Journals, there is evidence that the consumption of soy protein in place of animal protein lowers blood cholesterol levels and may provide other cardiovascular benefits. This is demonstrated by the fact that Asian populations who consume a diet higher in soy products have much fewer cases of cardiovascular illnesses as compared to Western populations who consume a typical Western diet

(

24

).
When it comes to weight loss, progress is made by inches, not miles, so it's much harder to track and a lot easier to give up. BetterMe app is your personal trainer, nutritionist and support system all in one. Start using our app to stay on track and hold yourself accountable!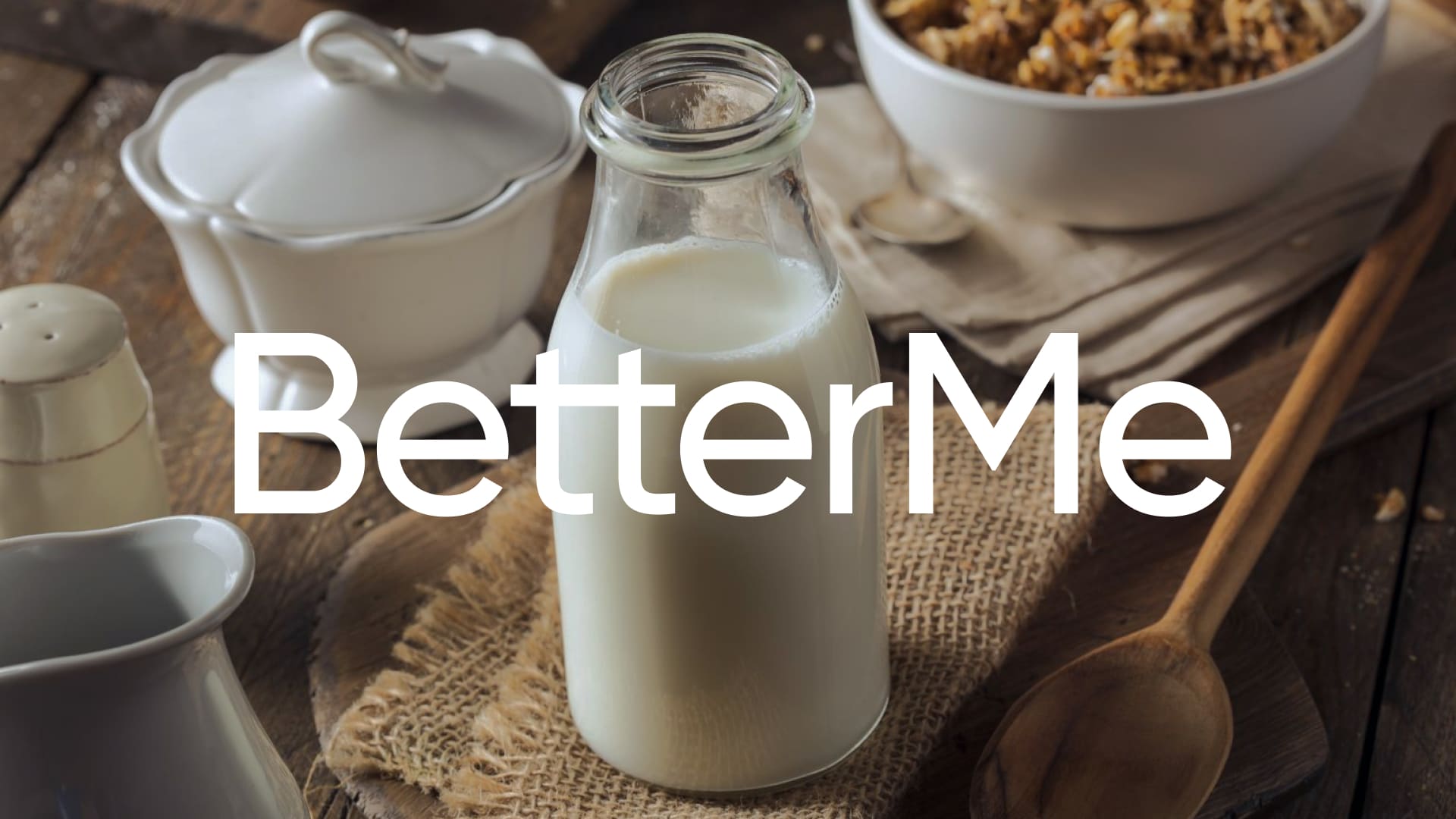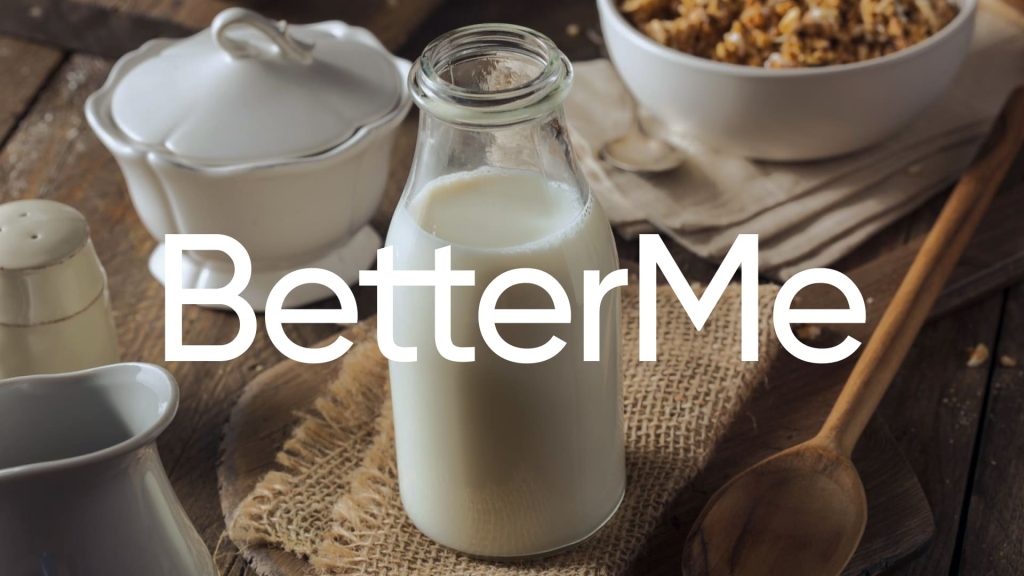 Reduced Risk Of Neurological Disorders
According to WebMD, soy is high in omega 3 fatty acids which have been linked to a reduced risk of dementia and Alzheimer's disease. This statement is supported by a recent review that found that the consumption of fermented soy products might help manage neurodegenerative diseases like Alzheimer's and Parkinson's diseases (8).
Reduced Risk Of Cancer And Osteoporosis
While more research is needed on these matters, some studies have shown that soy isoflavones may help reduce your risk of cancer and osteoporosis (9, 22).
While you may be ready to write off soy due to soy milk side effects in male, you might want to slow down a little. Two studies – one published in 2014 and another in 2018 – showed that the consumption of  soy products might actually reduce the risk of prostate cancer in men (19, 20).
Although overall evidence is varied, some studies show that peri- and postmenopausal women who consume more soy products tend to get hot flashes and night flashes less frequently that those who don't (17, 15).
While more research is needed on the subject, one study published in 2017 stated that soybeans might be beneficial in the management of depression (7).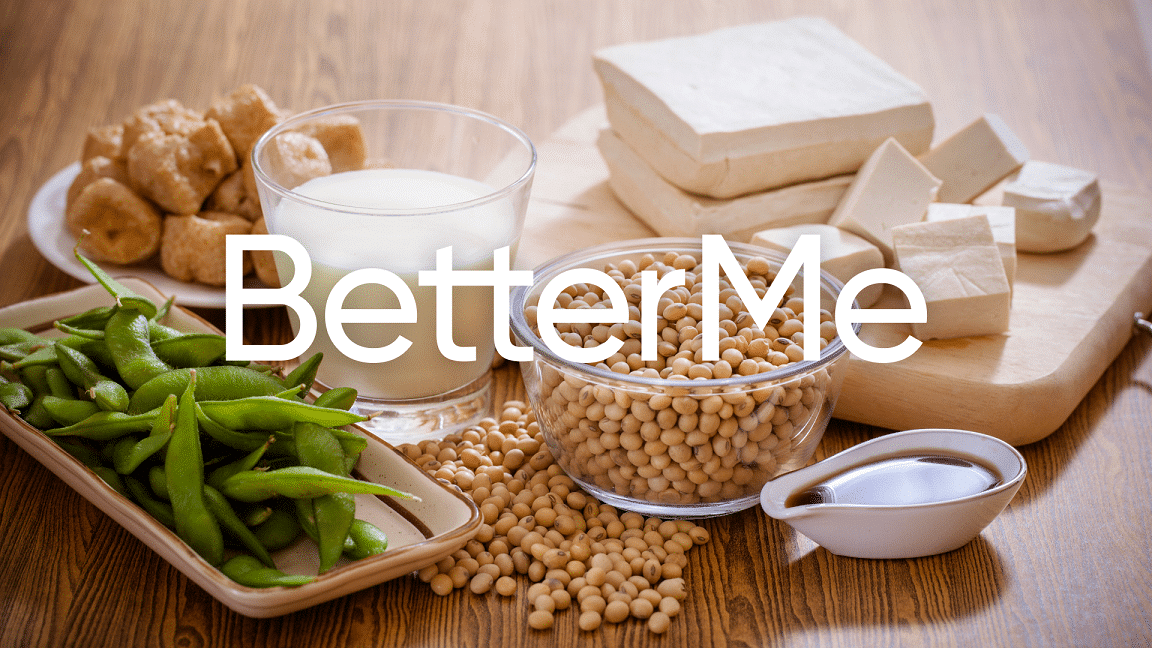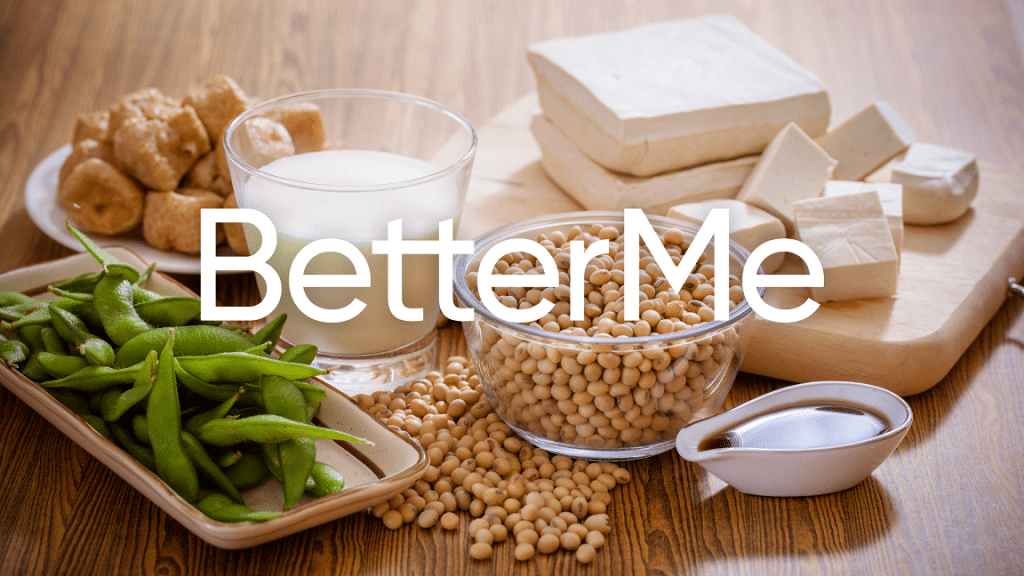 Side Effects Of Drinking Soy Milk In Men: The Facts From The Lies
Impaired Sexual Health/Performance
One of the common theories about the side effects of soy milk in males includes a low sex drive and erectile dysfunction, all linked to the theory that soy products reduce the levels of testosterone in males.
We would like to assure you that while individual cases of side effects have been reported, that should not put you off this product forever. In fact, many clinical studies have been conducted, all showing that soy consumption has zero effects on men's reproductive hormones (12, 4).
In layman's terms, feminization is the process when a male person starts gaining female features. A very obvious form of feminization is seen in trans women who while assigned male at birth use hormone therapy and sometimes surgery to intentionally reassign their gender.
In relation to soy milk and other soy products, some say that too much soy can unintentionally make men look more feminine by increasing their breast size. This theory perhaps originated from the fact that soybeans have a high concentration of isoflavones, a type of plant estrogen (phytoestrogen) that is similar in structure to human estrogen, and may exert weak estrogen-like activity (or not).
Or perhaps it is from a 2014 review by the journal of German Medical Science that pointed out that some men with high soy intake have reported cases of breast tenderness (18).  
The same review that mentioned breast tenderness in participants also stated that the numbers were very few and that the tenderness disappeared in no time. The hormone levels of these men were also tested and neither had their testosterone reduced nor the estrogen increased (18).
Read More: Does Milk Make You Gain Weight? The Truth About Calories In Dairy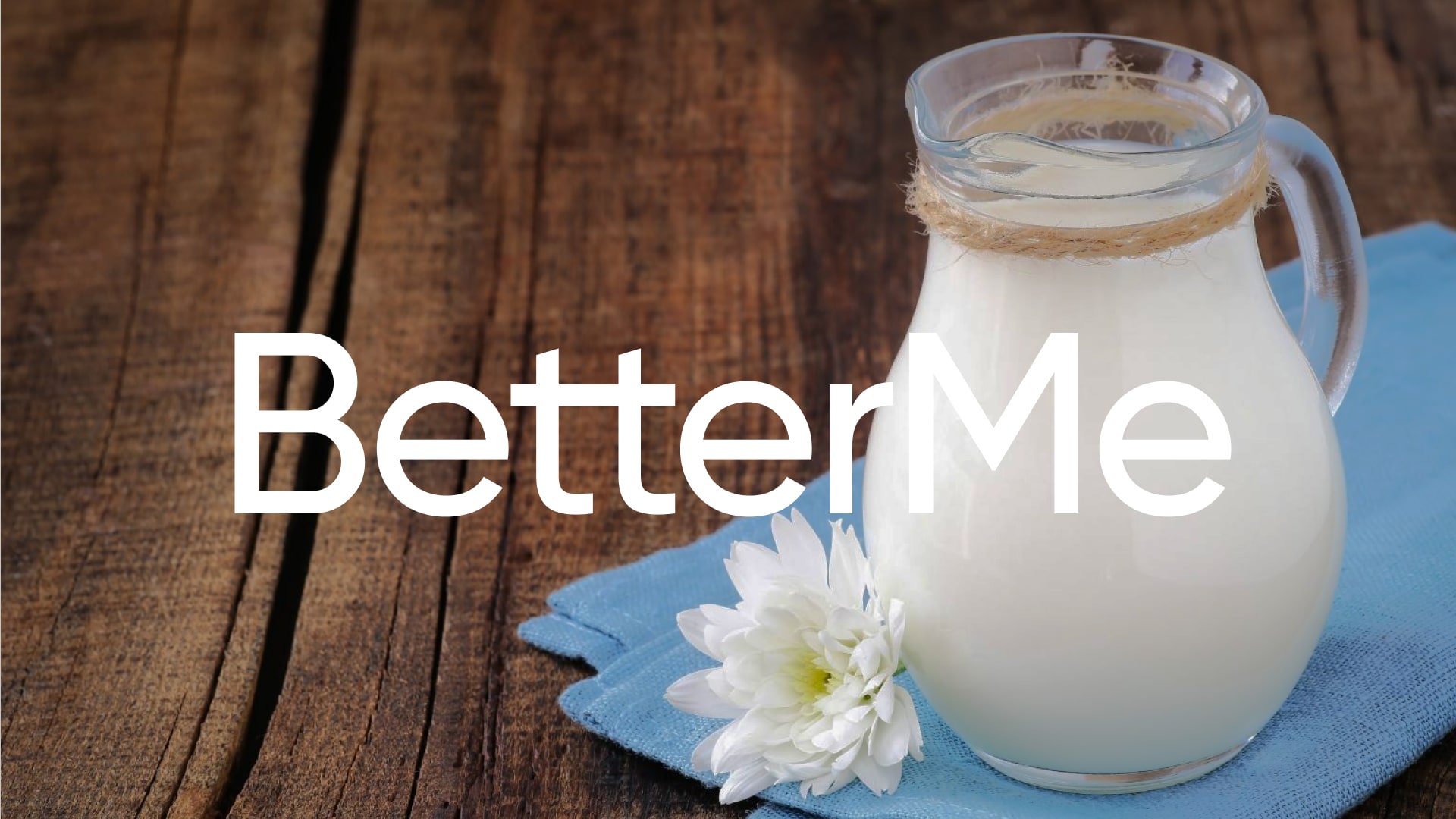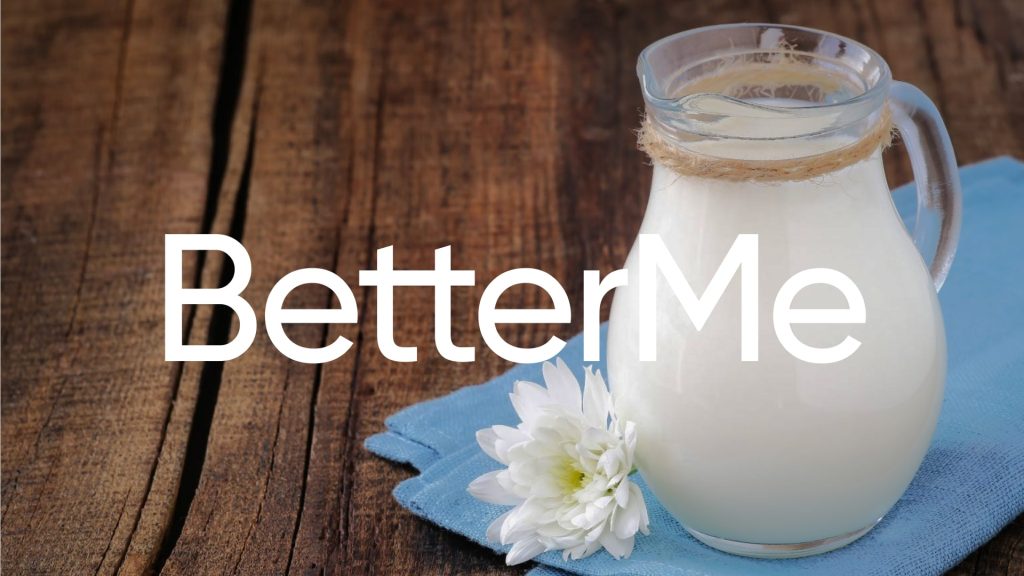 How Many Calories In Soy Milk Compared To Other Non Dairy Alternatives?
The one thing that almost all plant-based milks have over dairy is the fact that they have less calories than cow's milk – making them the perfect options for weight loss. This, however, does not mean that they are all made the same as some have more food energy than others.
Here is how soy milk compares to other non dairy alternatives (23,  5, 26, 2, 3):
| Milk (unsweetened and unflavoured) | Calories (per 100 g) |
| --- | --- |
| Soy | 38 |
| Coconut | 31 |
| Oat | 50 |
| Almond | 15 |
| Rice | 47 |
While this soy derivative may not have the lowest calories, it is the highest in protein making it a great alternative for anyone following a vegetarian diet. Soy milk is also said to have a balanced nutritional profile unlike  some other options (11). Look for soy milk that is unsweetened and fortified with calcium and vitamin D.
Want to build an attention-grabbing bubble butt, blast away fat that's stored in all the wrong places, spring-clean your diet, turn back the clock on your skin, skyrocket your self-confidence and shatter your insecurities? Check out the BetterMe app and set this plan in motion!
How Many Calories In A Cup Of Soy Milk?
You consume about 56 calories with every cup of soy milk.
The Bottom Line: How Does Soy Affect Men?
To date, very few cases of these side effects have been reported. Compared to clinical study findings, this is a rarity that should not deter you from enjoying this plant-based derivative. Even still, you are encouraged to consult with your doctor before adding soy milk to your diet.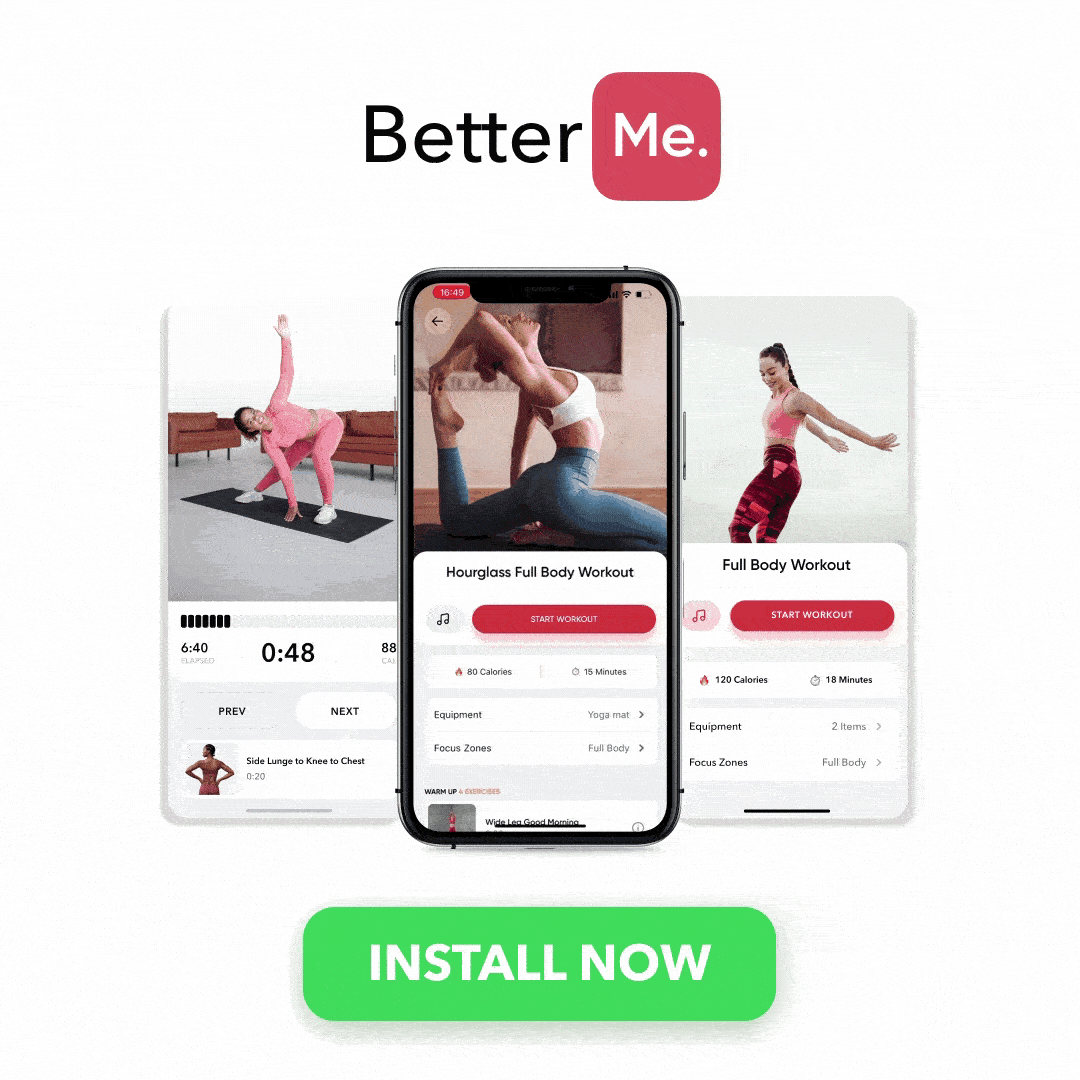 DISCLAIMER:
This article is intended for general informational purposes only and does not address individual circumstances. It is not a substitute for professional advice or help and should not be relied on to make decisions of any kind. Any action you take upon the information presented in this article is strictly at your own risk and responsibility!