If you want to try a pancake alternative that is keto and paleo-friendly, as well as grain-free, I have good news for you. These healthy pancakes are fluffy, light, and loaded with flavor. And if you choose some of the toppings you'll find in this article, you'll open yourself to a whole new world of taste!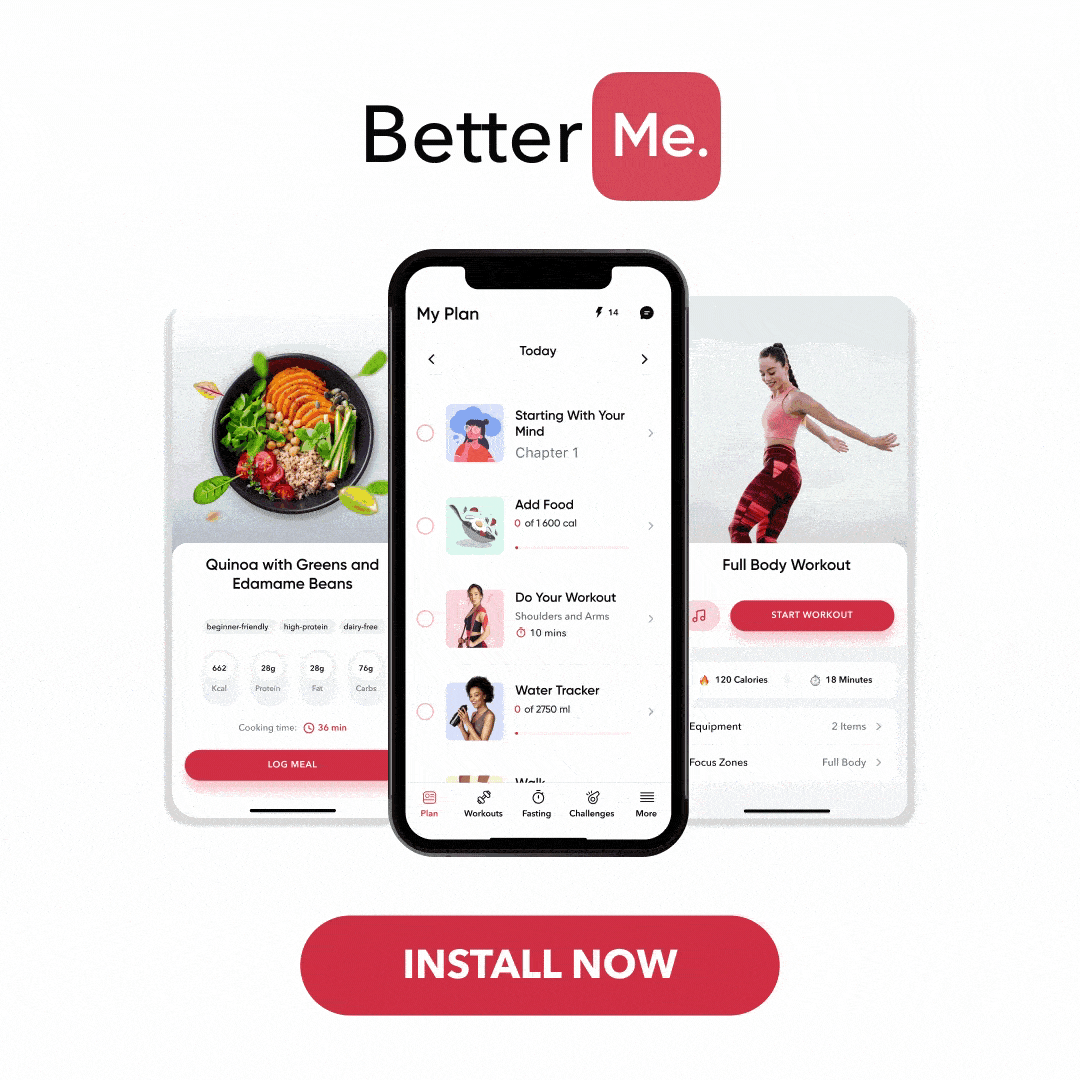 Here, I cover why you may want to choose regular or vegan grain-free pancakes, what are the best ingredients for them, what toppings you can use, and how to cook them to achieve that perfect texture.
At the end of the article, there's a FAQ section with some of the most popular questions about the dish. If you're tired from eating pancakes that are too eggy or too dry or only have the banana flavor in them, this short guide is for you.
A sneak peek: these pancakes only take about 20 minutes to make, and you can even create batter beforehand and then cook a new stack every morning.
Why Choose Grain-Free Pancakes
There are several reasons why you may want to shift to grain-free vegan pancakes (or g-f regular ones):
Celiac disease.


Celiac disease often goes undiagnosed. It's an autoimmune condition which is triggered by ingesting gluten. Along with the condition comes gastrointestinal discomfort, diarrhea, and other serious symptoms. If you don't make changes to your diet, the condition may cause intestinal lining damage. For patients with the condition, it's recommended to follow a

gluten free diet

to avoid complications.

NCGS (non-celiac gluten sensitivity).
You don't have to be diagnosed with celiac disease to have a hard time digesting gluten. Some people just have a gluten sensitivity that also brings digestion issues. A gluten-free diet usually helps improve the condition.
Read More: Paleo Lunch Ideas For Weight Loss And Other Health Benefits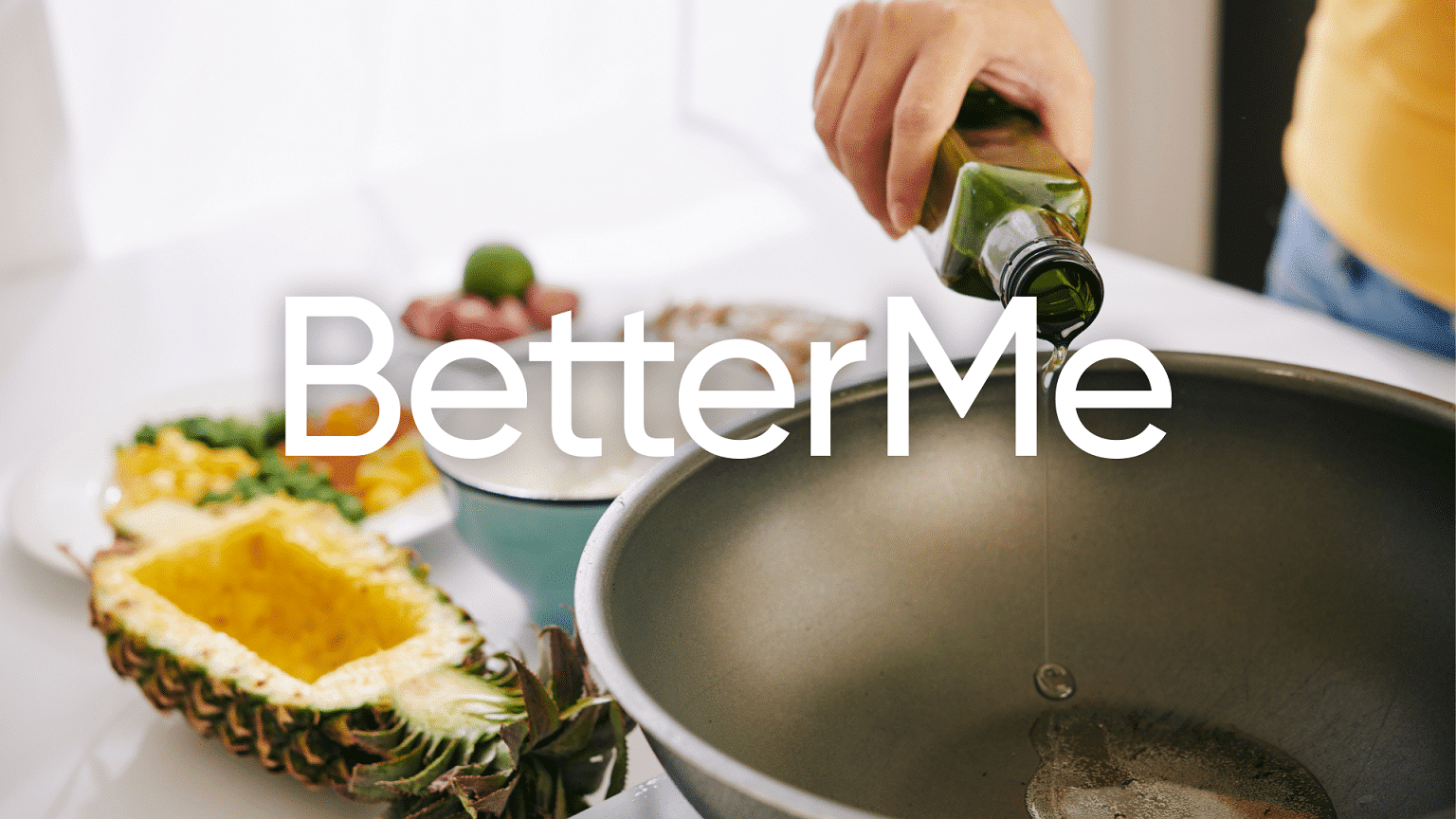 Ingredients For Pancakes
There are two types of ingredients for your grain-free pancakes:
Dry – Almond flour, optional coconut and/or tapioca flour, salt, baking powder.

Wet – Eggs, plant milk, vinegar, vanilla extract, honey, an optional portion of fruit puree and/or maple syrup for extra flavor.
The best choice is blanched almond flour, but you can make such flour by yourself if you want some extra action into the cooking. Blanched flour works the best if you want fluffy pancakes.
Eggs will add moisture and nourishment to your dish; they also work for the fluffiness. Baking powder will be responsible for the plushiness as well.
As for the milk, you can use cow's milk, but for vegan pancakes, use almond, coconut, oatmeal, or another plant milk. Vanilla extract will enrich the flavor of your batter and give it that awesome smell.
Toppings
You can serve these pancakes just as they are. But if you want some extra flavor, add:
Maple syrup

Greek yogurt

Coconut cream

Fresh fruit

Fried eggs

Casserole

Veggies
You can also drink a smoothie with these or even an occasional mimosa if it's a celebration! Also, of course, don't forget to drink water.
If you wish to free yourself from all the extra pounds that have been weighting you down for way too long, start using the BetterMe app and overhaul your entire life!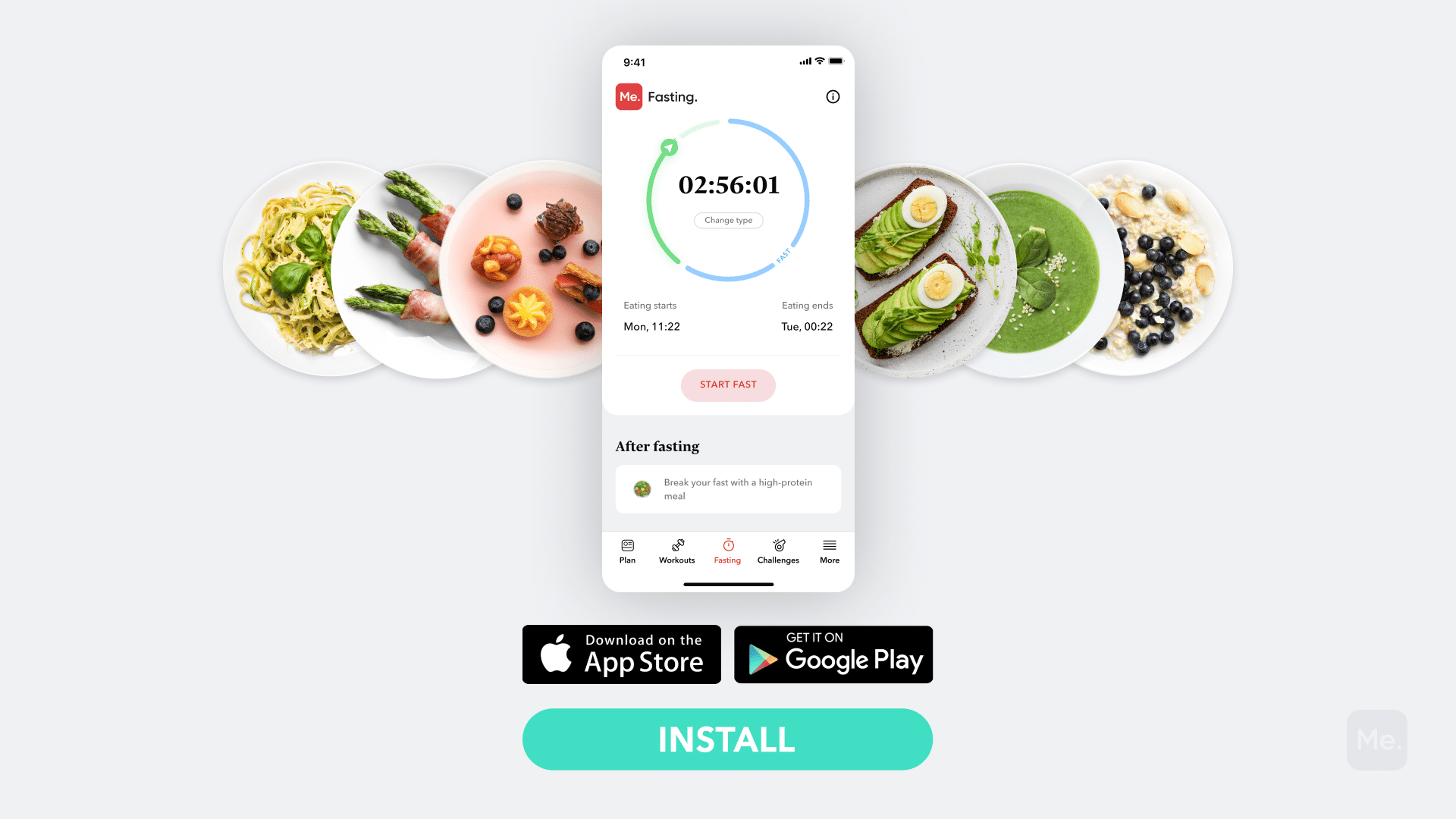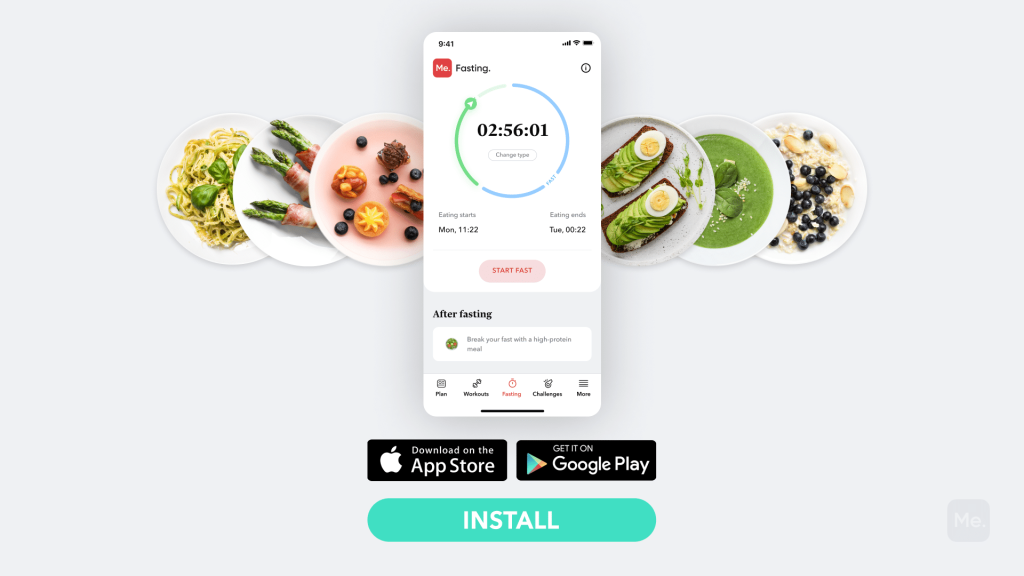 How To Cook
Here's how you cook the most delicious paleo-friendly pancakes:
Whisk the wet ingredients together

Mix the dry ingredients in another bowl

Mix the two bowls together, using a spatula or even with your hands, if you like 

Heat your non-stick pan, use medium to low heat for the best puffiness of the pancakes

Use a little bit of coconut or olive oil; a slight sprinkle is enough, especially if you're controlling your calorie intake

Drop a bit of the batter into the pan and cook the pancakes 1-2 minutes on each side.
Keep in mind that pancakes with almond flour tend to get color faster, so don't get distracted if you want your dish to look as tasty as it will taste. Make sure the temperature isn't too high, you want your pancakes to really cook well inside.
The next step will be to repeat until you've used all your batter, and then enjoy your best breakfast!
Use this recipe for some of the most tasty, grain-free, and often keto-friendly breakfast. Pancakes don't have to be carb-heavy or off limits on your diet.
Read More: Paleo Diet 7-Day Meal Plan: The Beginner's Guide To Eating Like Our Ancestors
FAQ
Here are the answers to the most popular questions on the topic of the most delicious almond flour pancakes (or another type of flour you choose that is grain-free).
What Can You Use Instead Of Flour For Pancakes?
You can make grain-free banana pancakes, just add banana puree to the batter. Another way is to cook grain-free pumpkin pancakes. You just add pumpkin puree to the recipe.
What Can Paleo Pancakes Be Made Of?
These are made of everything paleo-friendly. In terms of pancakes, it's:
Almond flour

Coconut flour

Tapioca flour

Baking soda

Sea salt

Eggs

Vinegar

Vanilla

Bananas

Pumpkin, etc.
Yanking yourself back in shape has never been so easy with our game-changing fitness app! Start transforming your life with BetterMe!
What Is The Healthiest Pancake To Eat?
It's any pancake that has ingredients you can tolerate. If you're on a standard balanced diet without any harsh restrictions, the regular pancakes are also healthy for you. If you're on keto, paleo, or gluten-free diets, the grain-free ones are a great choice.
Top them with berries, fruit, and other healthy toppings, and you'll multiply their use by enhancing the count of vitamins, minerals, and antioxidants in your meal.
Actually, it's a myth that gluten-free food is healthier than regular food. If you have a condition where gluten causes discomfort or an autoimmune reaction, then, by all means, eat alternative foods. If not, feel free to enjoy gluten-containing foods.
Are Paleo Pancakes Good For You?
Sure if you don't have an allergy to any of the ingredients and if you don't eat too much. A balanced diet means not only diverse macro and micronutrients but also a variety of meals in amounts that won't overload your body. Same goes for any other type of pancake.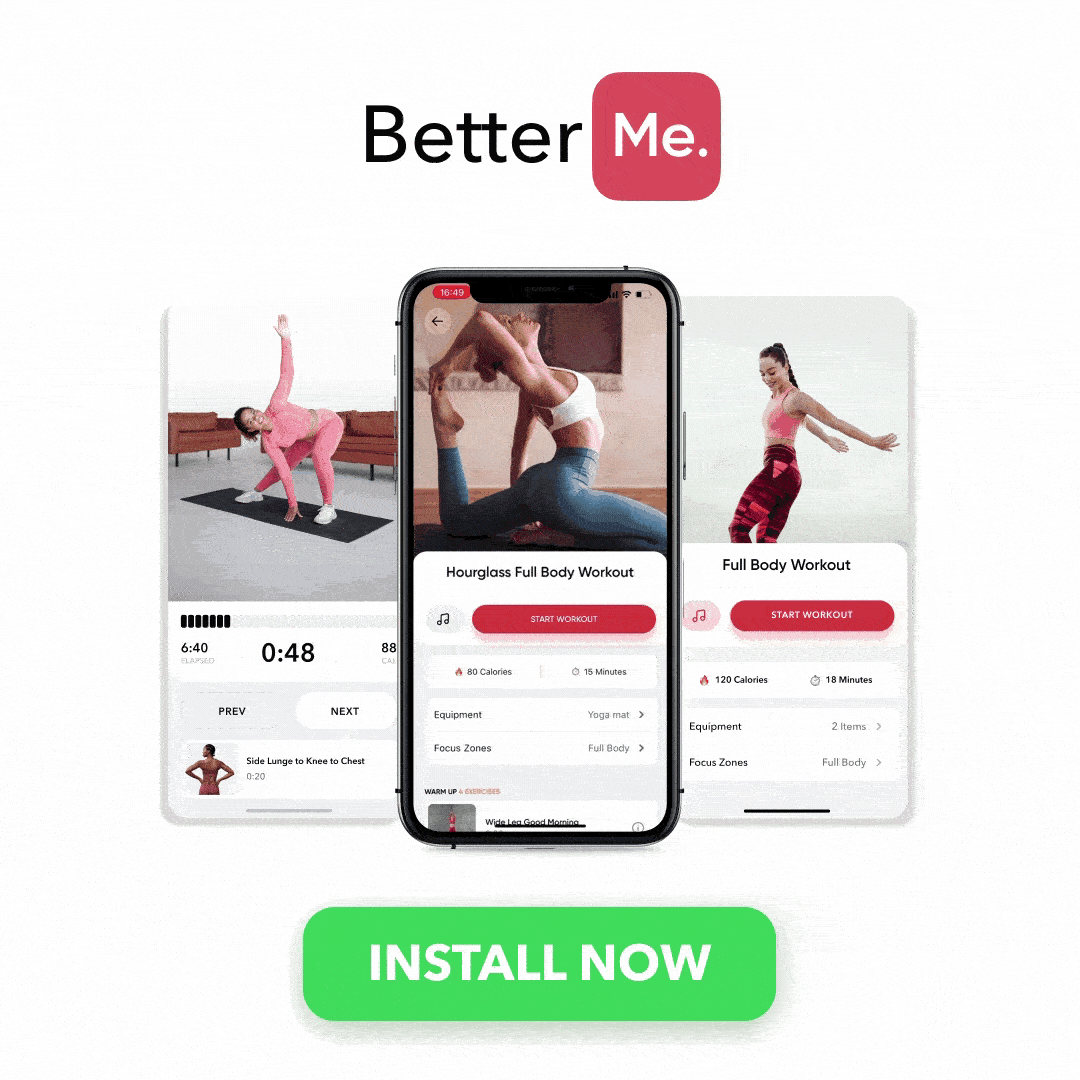 DISCLAIMER:
This article is intended for general informational purposes only and does not address individual circumstances. It is not a substitute for professional advice or help and should not be relied on to make decisions of any kind. Any action you take upon the information presented in this article is strictly at your own risk and responsibility!