Paleo Diet Meal Plan For A Healthy Boost
Paleo diet is one of the most popular dietary plans circulating on social media. This approach is claimed to be bringing modern humans to their prehistoric origins through changes in their diet. It is said that by following a paleo diet you can lose weight effectively and improve your health since you'd only be eating foods the ancestors in hunter-gatherer societies consumed.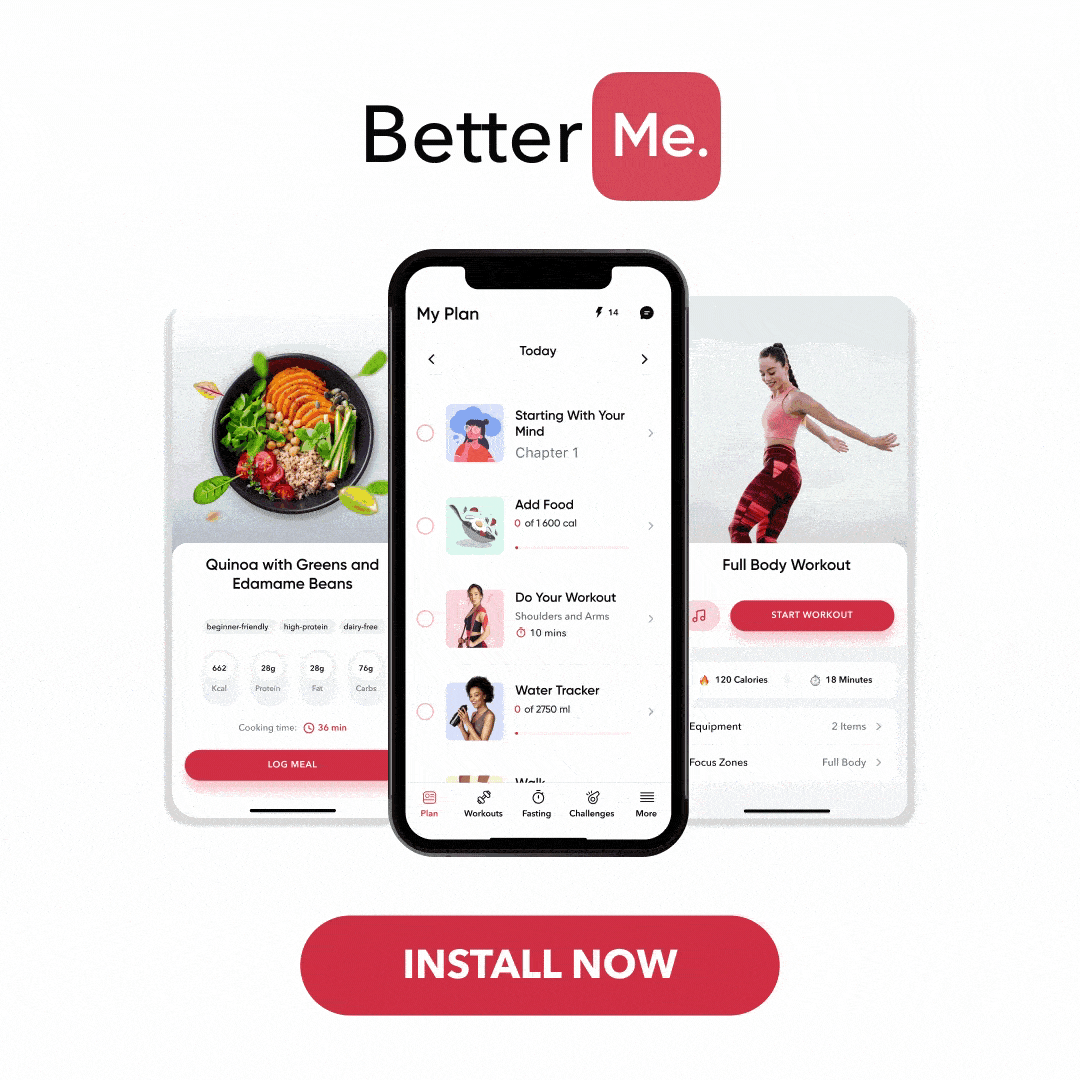 Read this article to sort out all the basics, benefits, and risks of the Paleo diet, and follow a healthy and delicious Paleo diet Meal Plan. 
What Is The Paleo Diet Meal Plan? 
Before going to the Paleo diet Meal plan, you need to understand what the Paleo diet is. 
The Paleo diet is based on the idea of consuming only those foods that ancient humans, the hunter-gatherers, would have consumed. The main idea is that, even though humans have left the Paleolithic era, the human body remains badly equipped to handle processed foods, and generally, everything that was not grown by mother nature. The proponents of the Paleo diet believed that the transition to farming caused many diseases in humans and that following a diet based exclusively on whole foods, available for hunter-gatherers, can help you improve your health and lose weight. This is based on the thesis that hunter-gatherers had much lower levels of diseases like obesity or diabetes because they led an active lifestyle and followed a healthy diet. 
Proponents of the Paleo diet believed in the discordance hypothesis, an idea that transition to farming brought changes into human nutrition that the body hasn't managed to adapt to. This mismatch is claimed to be a crucial factor in the prevalence of obesity, type II diabetes, and heart diseases in modern societies (7). 
The problem of the Paleo diet is that it is not as scientifically grounded as it claims to be. While excluding processed foods, implied by this approach, is indeed a healthy option, the exclusion of dairy, legumes, and grains is much more questionable. 
Let us consider the foods allowed and not allowed when following the Paleo diet meal plan. 
If you wish to cinch your waist, tone up your bat wings, blast away the muffin top – our fitness app was created to cater to all your needs! BetterMe won't give excess weight a chance!
Paleo Diet Foods
What Foods To Consume On The Paleo Meal Plan?
Fruits

Vegetables

Nuts and seeds

Lean meats, particularly grass-fed animals or wild game

Fish, particularly those rich in omega-3 fatty acids, such as salmon, mackerel, and albacore tuna

Oils from fruits and nuts like walnut oil or olive oil
What Foods To Avoid On Paleo Meal Plan?
Grains like wheat, oats, rye and barley

Legumes like beans, lentils, peanuts, and peas

Dairy products

Refined and added sugar

Salt

Potatoes

Highly processed foods
What To Drink On A Paleo Diet?
Proper hydration is crucial for weight loss. Here's the list of drinks allowed on the Paleo diet Meal Plan (2):
Water

Herbal and matcha tea in moderation

Coconut water

Bone broth

Unsweetened sparkling water (without natural or artificial sweeteners)

Black coffee (in moderation)

Kombucha

Low-sugar hard cider (occasionally and in moderation)

Gluten-free spirits (occasionally and in moderation)
Now, if you compare this list to what is considered a balanced diet food list, you'll notice that the exclusion of grains, legumes, and dairy from the Paleo diet is not scientifically grounded. Legumes are rich in healthy fibers that feed your good gut bacteria, they moderate blood sugar levels and blood pressure, improve insulin sensitivity, reduce the risk of heart disease, and lower cholesterol levels (4). 
Whole grains contain a plethora of nutrients, including protein, fiber, B complex vitamins, antioxidants, and trace minerals (iron, zinc, copper, and magnesium). You can significantly reduce the risks of heart disease, type II diabetes, obesity, and some types of cancer by following a diet rich in whole grains (8). 
According to USDA, proper intake of dairy products that contain calcium is linked to improved bone health in children and adolescents, and may also reduce your risk of osteoporosis (6). Furthermore, dairy provides a host of nutrients to the diet, including calcium, phosphorus, vitamin A, vitamin D (in products fortified with vitamin D), riboflavin, vitamin B12, protein, potassium, zinc, choline, magnesium, and selenium. The intake of dairy products is crucial to bone health during childhood and adolescence when bone mass is being built.
So, the Paleo diet excludes some healthy products from your diet. Does that mean that it has no benefits? Not exactly.
What Are The Benefits Of The Paleo Meal Plan?
Although Paleo diet excludes some healthy products, it can still yield significant benefits because what it allows is generally healthy and nutritious. First of all, there is emerging evidence that the Paleo diet can help treat type II diabetes. A 2015 study published in the European Journal of Clinical Nutrition found that people having type II diabetes who followed a Paleo diet for two weeks saw significant improvements to their blood sugar levels, lipid profiles, and insulin sensitivity, compared with those who stuck to a more usual diet filled with salt, dairy, whole grains, and legumes. (5).
Another study published in 2017, found that sticking to the Paleo diet for 12 weeks helped people with diabetes reduce body fat, increase insulin sensitivity, and enhance blood sugar control. The same study has shown that those who exercised in addition to following a Paleo diet, enhanced their heart health, and boosted lean muscle mass gain. (3). 
So, the Paleo diet can certainly help you shed some pounds and improve your health compared to a standard diet even though some of its postulates are questionable. Follow this paleo diet 7-day meal plan to yield all the benefits of this approach. 
Read More: Paleo vs. Vegan: What Are The Reasons Behind Their Snowballing Popularity?
Paleo Diet Meal Plan (1)
Consider the fact that this Paleo diet weight loss plan does not include drinks or snacks, but they are totally allowed, as the calorie intake here is quite low. Also, the calorie numbers are per serving, so you can increase the size of the serving to meet the higher calorie limit you're sticking to. For instance, the calories are given for just one toast in the toast meals, and you can perfectly make two toasts to meet daily recommended intake. 
Breakfast: "Egg in a Hole" Peppers with Avocado Salsa (285 calories, 19.5 g fat, 14.5 g carbs,  15.1 g protein) 
Use colorful and tasty bell pepper rings instead of bread in this Paleo version of egg in a hole. Cook an egg inside the peppers, then top it with vibrant avocado salsa. Now you have your delicious and cheerful breakfast.
Lunch: Greek Kale Salad with Quinoa and Chicken (301 calories, 7.9 g fat, 27.1 g carbs, 29.8 g protein) 
Put the cooked chicken into this simple and delicious 5-ingredient salad recipe while it's still warm to lightly wilt the kale, making it softer and easier to eat. You can make your Mediterranean Vinaigrette or buy one in the store to save some time. 
Dinner: Garlic Shrimp with Cilantro Spaghetti Squash (266 calories, 13.9 g fat, 9.6 g carbs, 24 g protein)
Serve garlicky shrimp on top of buttery, cilantro-flecked spaghetti squash in this fast and nutritious dinner recipe inspired by shrimp scampi. Combine with a side of sautéed greens, such as kale, collards, or spinach to make this simple Paleo meal perfect.
Total: 852 calories, 41.3 g fat, 51.2 g carbs, 68.9 g protein
Breakfast: Berry-Almond Smoothie Bowl (360 calories, 19 g fat, 45.6 g carbs, 9.2 g protein)
This satisfying smoothie bowl with banana, berries, and coconut flakes makes a dreamlike breakfast. 
Lunch: Chicken Curry Cup of Noodles (235 calories, 8.3 g fat, 8.7 g carbs, 28.7 g protein)
Make your own cup of instant soup at home with this amazing chicken curry zoodle made of spiralized zucchini noodles. Pack a couple of jars at once to take to work for easy lunches throughout the busy week. 
Dinner: Guacamole-Stuffed Poblano Peppers (185 calories, 14.9 g fat, 14 g carbs, 3 g protein)
You roast your fresh poblano peppers and then fill them with guacamole and shredded lettuce to create an amazing Paleo dinner. Serve this nutritious stuffed-pepper recipe with a mixed green salad, dressed with Citrus Vinaigrette, and topped with a handful of pumpkin seeds.
Total: 780 calories, 42.2 g. fat, 68.3 g carbs, 40.9 g. protein
Breakfast: Cauliflower Hash with Sausage and Eggs (317 calories, 18.8 g fat, 7.8 g. carbs, 25.9 g protein)
This simple and nutritious version of breakfast hash uses cauliflower rice instead of potatoes, and turkey sausage instead of breakfast sausage, for a healthier Paleo breakfast. Top it with fried eggs for a perfect morning meal.  
Lunch: Guacamole Chopped Salad (245 calories, 22 g fat, 13.4 g carbs, 3.1 g protein)
All of the delicious guacamole flavors you adore in a healthy veggie-packed salad. Want to increase the protein intake? Add leftover roast chicken or sautéed shrimp. Serve the salad with tortilla chips on the side (or crumbled over the top).  
Dinner: Curried Chicken with Sweet Potatoes & Snap Peas (359 calories, 13 g fat, 35 g carbs, 24 g protein)
This colorful dinner makes an amazing choice. It is made with coconut milk, curry powder, ginger, and garlic, added with the mouthwatering sauce, which makes the meal's taste unique. Reserve the bell peppers and snap peas, and wait to add until the end of the cooking process to keep the vegetables crisp. The taste of this paleo-friendly dinner guarantees that you'll be cooking it one more time soon. 
Total: 921 calories, 53.8 g. fat, 56.2 g carbs, 53 g protein
BetterMe is your fast-track ticket to a long-lasting weight loss! Tailor your fitness journey and maximize your results with just a couple of swipes!
Breakfast: Tuna and Avocado Sweet Potato Toast (146 calories, 8.5 g fat, 14.5 g carbs, 4.9 g protein)
Skip the bread and eat more veggies today!
This wonderful sweet potato toast recipe has a bit of Asian inspiration with pickled ginger, nori, and sesame seeds. Enjoy your breakfast with a cup of matcha green tea. 
Lunch: Slow-Cooker Curried Butternut Squash Soup (153 calories, 10.8 g fat, 14.5 g carbs, 2.2 g protein)
Skip the roasting in this butternut squash soup recipe and let your slow cooker do all the work instead. Simply put all the ingredients into the crockpot, set it, and forget it, for an easy, healthy dinner or packable lunches.
Dinner: Zoodles with Tomato Sauce and Sausage (175 calories, 7 g fat, 20 g carbs, 11 g protein)
Spiralized zucchini noodles are an amazing Paleo alternative to regular pasta. Top the tender zoodles with a quick homemade tomato sauce and chicken sausage to finish your awesome meal.
Total: 474 calories, 26.3 g fat, 49 g carbs, 18.1 g protein
Breakfast: Avocado Green Smoothie (307 calories, 17.2 g fat, 40.3 g carbs, 4.6 g protein)
To make this green smoothie recipe a meal-in-a-glass, add a tablespoon of coconut oil and some sprouted flax or chia seeds. 
Lunch: Chicken and Apple Kale Wraps (370 calories, 13.7 g fat, 34.1 g carbs, 29.3 g protein)
To make your wraps paleo-friendly and low calorie, use kale leaves instead of bread. If you can't find lacinato kale in your local store, try cabbage for your wrap. 
Dinner: Salmon & Asparagus with Lemon-Garlic Butter Sauce (269 calories, 16.5 g fat, 5.6 g carbs, 25.4 g protein)
This dish is not only amazingly tasty and nutritious, it is also surprisingly simple to cook. Serve your salmon over cauliflower rice – a great paleo-friendly alternative to brown rice that is in fact just another serving of vegetables. 
Total: 946 calories, 47.4 g fat, 80 g carbs, 59.3 g protein
Read More: Mediterranean Diet vs Paleo: Which Eating Pattern Should You Follow and Why?
Breakfast: Spinach and Egg Sweet Potato Toast (124 calories, 5 g fat, 11.5 g carbs, 8.9 g protein)
Skip the bread and get a portion of vitamin C with this cool and sweet potato toast recipe. Topped with spinach, egg, and a dash of hot sauce. It's a delicious and healthy alternative to eggs Benedict.
Lunch: Orange and Avocado Salad (228 calories, 18.9 g fat, 14.7 g carbs, 3.3 g protein)
This colorful salad would make an amazingly healthy and low-calorie lunch. 
Dinner: Green Eggs & Ham Soup (266 calories, 14.9 g fat, 14 g carbs, 21.5 g protein)
This is an extra-flavorful paleo-friendly soup thanks to pureed veggies topped with crispy ham and an ideally poached egg.
Total: 618 calories, 38.8 g fat, 40.2 g carbs, 33.7 g protein
Breakfast: Baby Kale Breakfast Salad with Smoked Trout and Avocado (275 calories, 23 g fat, 9.4 g carbs, 10.1 g protein)
Yes, kale for breakfast is the best choice! Begin your Sunday right with a breakfast salad recipe full of super-healthy greens, and you'll knock out half of your daily veggie quota with the first meal of the day. 
Lunch: Simple Vegan Pesto Zoodles (282 calories, 23.8 g fat, 14.7 g carbs, 6.2 g protein)
Zucchini noodles, or "zoodles", are a gluten-free and low-calorie substitute for regular pasta in this simple and fresh paleo-friendly dish. For best results, toss the zucchini pasta with the basil pesto sauce. 
Dinner: Paprika Chicken Thighs with Brussels Sprouts (453 calories, 24.6 g fat, 14.3 g carbs, 44.1 g protein)
This delicious chicken recipe offers you paprika-rubbed chicken thighs nestled into Brussels sprouts and shallots and roasted on a sheet pan in the oven for a simple, yet nutritious, Paleo dinner. As the chicken thighs roast, the garlicky drippings flavor your Brussels sprouts and shallots. 
Total: 1010 calories, 71.4 g fat, 38.4 g carbs, 60.4 g protein 
Final Thought
To sum up, the Paleo diet meal plan is a great choice! If you find this approach to suiting your lifestyle. Despite having some disadvantages, it is a good option for weight loss, and it is overall not harmful to your health. For other healthy options, consider keto or vegetarian diets. Never forget to keep your fluid intake proper when sticking to any diet. Water does not cause water weight, it instead helps you lose it. When looking at which diet to stick to, consider whether it corresponds to the fundamentals of a healthy diet – the more it does, the better. 
DISCLAIMER:
This article is intended for general informational purposes only and does not address individual circumstances. It is not a substitute for professional advice or help and should not be relied on to make decisions of any kind. Any action you take upon the information presented in this article is strictly at your own risk and responsibility!
SOURCES: