There is no doubt that the Mediterranean diet is one of the healthiest eating plans for your heart, longevity, and much more. The chances that his dietary approach will ever go out of fashion are ridiculously slim since it is so easy to adopt it into your everyday life. So, what Mediterranean diet macros should you follow to amass all these health and weight loss benefits?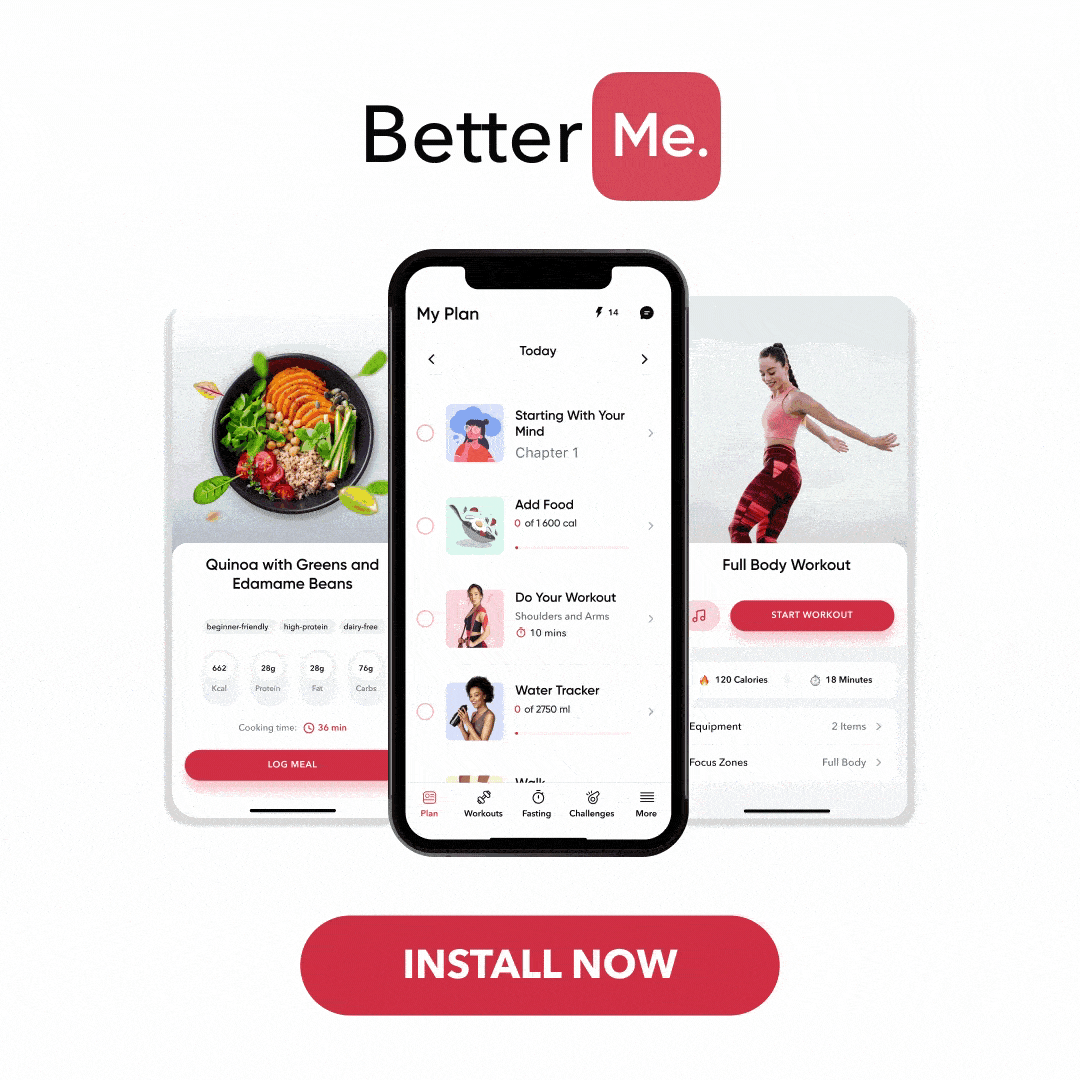 The Mediterranean diet has been named a top diet several times in the US News and World's yearly ranking. Not only is this diet healthy and well-balanced, but it helps prevent certain types of diseases and comes with tons of benefits. Stick with this read to find out everything you need to know about macros for the Mediterranean diet and much more (2).
What Is The Mediterranean Diet?
Just as the name suggests, the Mediterranean diet is a traditional way of eating that's been embraced by people who live in the countries surrounding the Mediterranean Sea. According to research, this is a region where people have lower rates of cardiovascular diseases and heart attacks (7). Without question, their eating habits play a key role in that. 
This eating plan puts an emphasis on heart-healthy and minimally processed foods. Added sugars are limited. These features make the Mediterranean diet one of the most touted approaches to healthy nutrition and weight loss out there.
Also, you should note that this diet is about more than the foods you should consume. It also focuses on your all-around lifestyle. Relaxing meals, daily physical activity, and socializing are an integral part of living the Mediterranean way.
Read More: Mediterranean Diet Food List: Your Ultimate Cheat Sheet
Benefits Of The Mediterranean Diet
This diet has the following advantages:
1. It Is Filling
Whole-foods incorporated in the diet keep you satisfied and full. This will leave little room for other unhealthy deep-fried snacks and desserts that we start craving for when hunger hits.
If you are losing weight, then this means that you will eat less than your daily energy requirements and create a calorie deficit in your system. More fats will be burned to make up for the calorie deficit (1).
2. It Is Adaptable
You do not need to eat foods from the Mediterranean Sea region. You can incorporate foods from your own country. You only have to make sure that the substitutes you are using have the same nutrient content as those in the original recipe.
3. It Is Enjoyable
The diet has endless and delicious possibilities. The encouragement to up your healthy fat intake makes this diet all the more appealing.
4. It Has Various Health Benefits
The meal has been associated with various health benefits. The following studies are proof of this claim:
A group of scientists from the University of Alabama, Harvard University, and Cornell's Medical School conducted a seven-year study comprising 3,562 subjects. All of them had heart disease. Upon investigating the subjects' eating patterns, the researchers found out that those on a Mediterranean diet had low risks of having a heart attack. They were also less likely to die of any cardiovascular condition (

3

).

In another study involving 23,902 British subjects. It was found that adhering to this diet could reduce the chances of a heart attack. Not only that, but the team even estimated that about 6% and 2 to 4% of all stroke and heart disease cases could be prevented by the diet.

A 2014 study concluded that the meal could reverse metabolic syndrome (a group of risk factors for heart disease and diabetes).

Another 2014 study also concluded that those that consume the diet are less likely to gain weight or have the metabolic syndrome condition.

A study published in 2014 that included 122,000 subjects found out that the Mediterranean diet could reduce the risk of diabetes. Researchers found out that those who adhered to the meal had a 19% reduction in type 2 diabetes risk (

13

).

For those who have diabetes, then the diet is said to work magic. In a Chinese study conducted in 2015, it was found that type 2 diabetes patients who were on a diet had their blood sugar, BMI, cholesterol, and blood pressure reduced.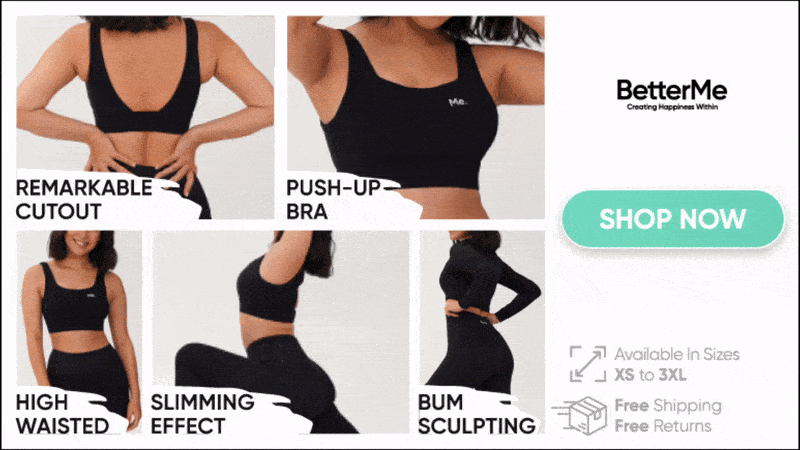 Cons Of The Mediterranean Diet
The following are the disadvantages of the meal plan:
Lack of clear rules.

There isn't any type of food you absolutely cannot eat. Having this much freedom foodwise when trying to lose weight can turn into a challenge if you are the kind of person who needs specific guidance.

 

You will miss your favorite foods.

Steaks, French fries, deep-fried chicken are off-limits. So, if you love any kind of processed foods, then following this diet is going to turn into quite a challenge for you. Especially if you have a sweet tooth.

Plant-sourced oils.

If you do not like olive, canola, walnut, and avocado oils, this diet won't suit you (

5

).
Does The Mediterranean Diet Have Any Health Risks?
No, it is unlikely that this meal plan will cause any health damage. As long as you have a sensible food plan and stick to it, there's no need to worry about any risks. This approach is safe for anyone, including kids, adults, and even seniors.
If you have any pre-existing health conditions, make sure you consult your doctor or dietitian before making any major diet changes.
What Are The Macros In The Mediterranean Diet?
Here is a general Mediterranean diet macros ratio:
Fats – 35% to 40% (61 grams)

Carbohydrates – 50% (195 grams)

Proteins – 15% to 20% (59 grams)

Fibre – 32 grams

Calories – 1,527 kcal

Saturated fats –  less than 10%

Sugars – 20%

Sodium – 1,368 milligrams

Potassium – 3,351 milligrams

Calcium – 418 milligrams

Vitamin B 12 – 2.8 mcg

Vitamin D – none (

8

)
You can add any other macros and nutrients to fit your requirements.
BetterMe app will kick you out of the mental funk, shake off your extra weight, rid you off you energy-zapping habits, and help you sculpt the body of your dreams. Intrigued? Hurry up and change your life for the better!
Mediterranean Diet Meal Plan Including Daily Macros
Here is a typical plan you can adopt. No cooking is needed, just top up the ingredients or mix them.
1. Breakfast
1 slice of whole-grain toast

Half mashed avocado

6 ounces of low-fat Greek yoghurt

A half a cup of strawberries

1 teaspoon of honey
2. Lunch
A medium-sized orange

A cup of water with a lemon wedge

1 whole-grain pita

2 tablespoons of hummus

1 cup of fresh greens

2 slices of tomatoes

A cup of minestrone
3. Snack
1/8 cup of peanuts

1/8 cup of sliced almonds
4. Dinner
3 ounces of salmon

Top then with a teaspoon of tarragon

A teaspoon of mustard

½ cup of couscous

½ cup of zucchini

5 fluid ounces of red wine

4 spears of asparagus
For salad:
A cup of arugula

½ cup of baby spinach

A tablespoon of parmesan cheese

A tablespoon of vinaigrette dressing
Dessert:
A small bunch of fresh grapes

½ cup of lemon sorbet (

11

)
Mediterranean Diet Macros For Weight Loss
If you are overweight, obese, or simply want to lose weight, unfortunately this diet can't guarantee a weight loss. Nonetheless, you could consider the following for optimal results:
1. Keep Track Of What You're Putting In Your Body
Monitoring what you consume is useful for your weight-loss progress. So, check out the quality of foods even if you eat the Mediterranean way.
Fats.

The Mediterranean diet is full of fats. However, they are healthy and sourced from plants. Increasing fat intake will ensure that you are full and make it easy for you to stick to your daily calorie allowance. If you want the omega-3 nutrient found in unsaturated fats, you can get it from fish.

Proteins.

These are essential for ensuring you don't lose muscle mass when slimming. This diet is full of healthy proteins such as beans, nuts, fish, poultry, and dairy. If your goal is to lose weight, then include a higher protein amount in your meal from these sources.

Carbohydrates.

Mediterranean diet is not low on carbs. However, it focuses on healthy carbohydrates which you can get from legumes, fruits, grains, and vegetables 

(

6

).

Sugars.

This meal plan discourages the consumption of added sugars. 

Vitamins and minerals.

If you follow the basic guidelines of this diet, you will meet your daily vitamin and mineral requirements. 

Calories.

This diet won't guarantee weight loss. Hence, you need to watch your calorie intake. Consume fewer calories than you burn in your daily activities for weight loss.
2. Stock Up Your Kitchen
Consider having the following in your kitchen for a variety of Mediterranean cuisine flavours:
Whole Grains And Starchy Vegetables
Whole grain bread

Sweet potatoes

Grains such as brown and wild rice, whole-wheat pasta, barley, and oats
Include the above in three or more servings per day. A typical meal could use a small potato, a slice of bread, or a half cup of cooked grains (14).
Fruits
Berries (rich in antioxidants)

Fresh fruits

Seasonal fruits if available.

Dried fruits

Melons
Serve fruits in more than 4 servings per day. You could incorporate 1 medium piece of fruit, 2 tablespoons of dried fruit, or a cup of berries in every meal.
Read More: Fruitarian Diet: Is Eating 'Nature's Candy' For Breakfast, Lunch, And Dinner Healthy?
Vegetables
Fresh vegetables

Seasonal vegetables if available. Frozen or canned are good alternatives if not available.

Greens such as kale, lettuce, and so forth
Include them in every serving. Use a cup of raw veggies or ½ of cooked ones in every meal.
Seafood
Focus on fatty fish for omega-3. You could stock up the following:
Salmon

Sardines

Shrimp

Crabs

Lobsters

Herring and so forth
Serve in 2 to three servings every day. A typical meal could have 3 ounces of cooked seafood (12).
Meat And Other Protein Sources
You can also use plant-based substitutes instead of meat. Some of them include tofu or tempeh. You should only use the meat for flavouring and not as a full meal. Include 3 ounces of cooked meat in 1 or fewer servings each day. Do not consume more than 1 serving of red meat a week.
Eggs
Eggs are an excellent source of proteins that help reduce your muscle mass loss when slimming, for every meal use at least one whole egg. You can make omelettes or frittatas often.
Legumes
They could be dried, canned, or frozen split peas, hummus, beans, lentils, and much more. Only include half a cup in 3 or more servings every week.
Nuts And Seeds
Almonds

Sunflower seeds

Chia seeds

Pumpkin seeds

Flaxseeds

Almond butter
You could include ¼ cup of nuts, 2 tablespoons of seeds in a typical Mediterranean meal, a tablespoon of nut butter. Eat this in 3 or more servings every week.
Dairy Foods And Substitutes
Yoghurt

Cheese

Non-dairy alternatives
Feta cheese, cottage cheese, fresh mozzarella, and Greek yoghurt are some of the popular choices you can consume. Include 1 ounce of cheese, a cup of milk or its substitute, or 6 ounces of yoghurt in 1 meal or fewer daily (10).
Fats And Oils
Extra-virgin olive oil

Avocado oil

Walnut oil

Canola oil
Use a tablespoon of your favourite oil for salad dressing. Include oils and fats in 4 or more servings in a day.
Condiments
Cinnamon

Basil

Garlic

Lemon

Vinegar

Thyme

Oregano

Cilantro

Dill
Choose fresh or dried options. Use the correct amounts to flavor up all your foods.
3. Find Some Support
It is not easy to start this type of diet. You will need support from your friends and family. If you all consume the same meals throughout the day, you will find it easier to adhere to your diet.
Also, join Mediterranean social media groups and forums. You can get helpful insights from these communities. Make sure to talk with a dietitian to get the adequate support and guidance you need.
Lean and toned up body isn't just a far-fetched fantasy. Check out the BetterMe app and watch it propel your weight loss journey into high gear!
4. Consume Other Types Of Nutritious Foods
You can mix things up here and there but please note that the alternatives need to be healthy and contain little to no unsaturated fats and added sugars (4).
5. Do Not Dwell On Mediterranean Dieting Alone
If you want to lose weight, then dieting alone won't give you the expected results faster. You need to incorporate the following in your weight loss journey:
Be more active.

Besides filling up on grains and veggies, you need to be physically active. So, don't sit around watching  movies all day, try incorporating daily walks or morning runs into your day. Squeeze any other activity that requires you to get up and about into your daily routine for maximum for maximum benefit.

Do not completely cut out your favorite foods.

If you ban these foods, you will end up craving them. So, if you feel like eating something that you truly enjoy, then do so in moderation.

Give alcohol a pass.

Alcohol has many calories that may make you gain weight instead of losing it. If you must drink, then you should not take more than 10 servings every week.

Consider strength training.

This will help you burn a lot of calories, and gain muscle mass. Having more muscle burns more calories even at rest.

Drink a lot of water.

Water contains no calories or added sugars. So, substitute all your go-to sweetened drinks and sodas with water. The results won't keep you waiting.

Incorporate fasting into your schedule.

Fasting will limit your daily calorie intake and boost your metabolism. This will lead to weight loss as your body burns the stored fats to provide the needed energy. Remember that you should avoid any form of exercise during your fasting period. Also, eat less as you break your fast to avoid stomach aches.
What Foods You Can't Eat On A Mediterranean Diet?
There is no food that you cannot eat on a Mediterranean diet. However, here are some foods which you need to consume in limited portions:
Cheese

Yoghurt

Eggs

Lean and poultry meat

Milk

Wine
The following foods should be enjoyed occasionally or completely avoided:
Sweets

Processed and red meat

Energy dense animal-source products  such as butter
Instead, you should add more of these foods to you daily menu:
Nuts

Legumes

Fish

Herbs

Spices

Fruits

Vegetables

Whole grains

Olive oil (

9

)

DISCLAIMER: 
This article is intended for general informational purposes only and does not address individual circumstances. It is not a substitute for professional advice or help and should not be relied on to make decisions of any kind. Any action you take upon the information presented in this article is strictly at your own risk and responsibility!
SOURCES: