You're tired of considering medication and nauseating foods to lose weight. Did you know coffee with cinnamon may benefit weight loss and more? Weight loss is a pain no one asks for, and you'd love to learn secrets to naturally enhance your weight loss journey. Spicy lattes, herbal teas, and fragrant coffees are aromatic pleasures that may help you lose weight, eat less, and have a faster metabolism. Meanwhile, aromatic coffee blends have other possible benefits to improve your health. Let's discover the fantastic world of spicy coffee.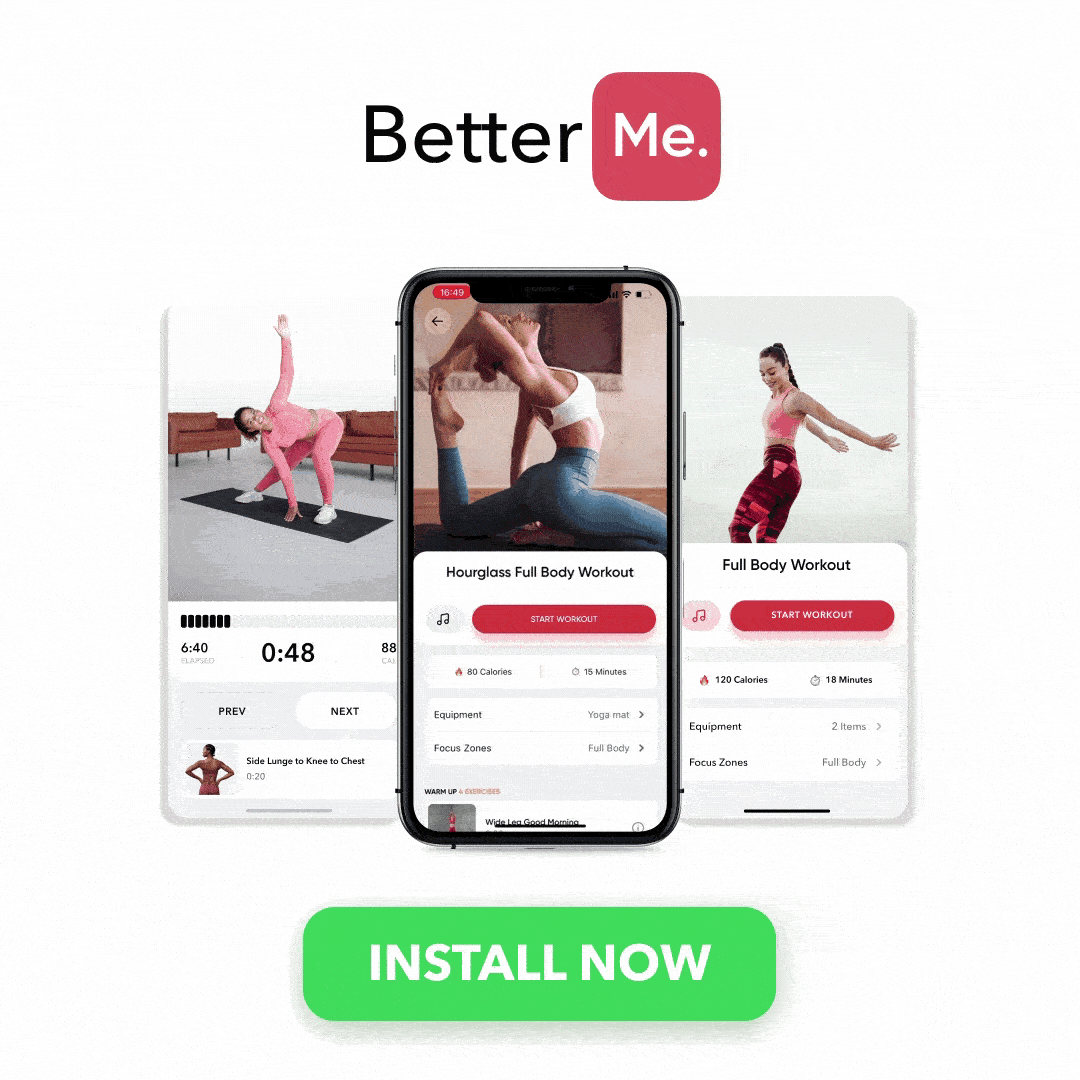 Is Cinnamon In Coffee Good For You?
You must break up the ingredients to know your options better. Let's start with coffee. Moderation is the key to healthy coffee and caffeine consumption. Johns Hopkins Medicine suggests that three to five cups daily is safe for most women who aren't pregnant or breastfeeding (1). Some coffee in moderation benefits includes (1):
Better glucose regulation

Lower risk of Parkinson's Disease

A healthy liver

Fewer DNA strand breakages

Lower risk of stroke
Then, let's focus on two healthy cinnamons to see whether adding them to coffee is good for you. WebMD discusses Saigon cinnamon as a healthy choice (24). Meanwhile, WebMD also describes the possible health benefits of Ceylon cinnamon (8).
Adding cinnamon to moderate coffee brings many potential health and weight loss benefits. Let's see what awaits you.
Coffee With Cinnamon Powder Benefits
Coffee with aromatic cinnamon will surprise you once you discover how healthy the combo is beyond the sharp taste. Spicy lattes and coffees are trending, but let's find out why people love them beyond the taste and smell.
Cinnamon Has Many Nutrients And Vitamins
The USDA shows cinnamon has numerous nutrients and vitamins to help you stay healthy (21). It contains health-promoting vitamins A, B6, C, and K. Here are some of the nutrients in one tablespoon of ground cinnamon:
Dietary Fiber: 4.14 g

Calcium: 78 mg

Iron: 0.649 mg

Magnesium: 4.68 mg

Manganese: 1.36 mg

Phosphorus: 4.99 mg

Potassium: 33.6 mg

Zinc: 0.143 mg
Cinnamon Helps You Cut Sugar
Consuming less sugar in your daily coffee already benefits your life. Medical News Today confirms cinnamon is a fantastic replacement for sugar (12). Harvard Health reminds you of added sugar dangers, including high blood pressure and weight gain (28).
Cinnamon In Coffee Is A Daily Antioxidant
The Cleveland Clinic explains cinnamon has antioxidants in an ingredient called cinnamaldehyde (2). The component is a natural antioxidant that reduces inflammation. Chronic inflammation can contribute to several chronic diseases.
Cinnamon Fights Allergies
Sometimes, you wish allergies would go away. Ceylon cinnamon extract may prove helpful in reducing unwanted inflammation and allergy responses. Researchers in Mainz, Germany found that cinnamon extract could reduce the allergic inflammatory response in cell models and in mice (14).
Cinnamon Is Thought to Relieve Common Cold Symptoms
The Kokilaben Dhirubhai Ambani Hospital recommends using half a teaspoon of cinnamon with honey daily for 3 days to combat flu and cold symptoms (10). They suggest that the blend will clear your sinuses and relieve chronic cough.
Read More: The Top Benefits And Drawbacks Of Drinking Coffee After Workout

Cinnamon Fights Bacteria
Scientists from Baqiyatallah University of Medical Sciences reviewed the literature regarding the antibacterial properties of cinnamon (3). Cinnamon may help your body defend against infections from gram-positive and gram-negative bacteria.
Cinnamon Regulates Glucose and Insulin
Researchers at the University of Baghdad found that one gram of cinnamon daily improved fasting blood glucose levels in poorly controlled diabetic patients after 12 weeks (5). Meanwhile, the Istanbul Medipol University found that cinnamon improved certain parameters related to blood glucose in healthy individuals (26).
Cinnamon Boosts Brain Power
The Birjand University of Medical Sciences reviewed cinnamon and cognitive function (11). The researchers examined 40 studies to conclude that cinnamon can improve cognitive function, specifically memory and learning.
Cinnamon Is Good For Blood Pressure
The Mashhad University of Medical Sciences found that cinnamon affects blood pressure positively (13). The ingredient resulted in a significant reduction in mean ambulatory systolic blood pressure after 90 days. It may be an excellent complementary treatment for people with stage one hypertension.
Cinnamon May Boost Heart Performance
The Tabriz University of Medical Sciences tested the effect of cinnamon and aerobics on heart function in rats (25). Cinnamon worked well combined with aerobics to improve cardiac function and lipid profiles.
Cinnamon Might Reduce The Risk Of Cancer
The Kashan University of Medical Sciences studied the anti-cancer properties of cinnamon (4). Cinnamon may affect apoptosis pathways in cancer cells.
Cinnamon Protects The Brain
The Birjand University of Medical Sciences found that cinnamon may protect the brain from degenerative disorders while improving cognitive functions (11).
Betterme will keep you laser-focused on your weight loss journey! Nutrient-packed meal plans, fat-blasting workouts, galvanizing challenges and much more. Try using the app and see for yourself!
Black Coffee With Cinnamon Benefits
According to WebMD, there is some evidence that drinking black coffee might help with weight loss or management (6). The caffeine in black coffee might make you less likely to gain weight. Drinking black coffee 30 minutes to four hours before eating might also help you eat less.
Black Coffee With Cinnamon For Weight Loss
Registered Dietician Susan McCabe suggests that cinnamon might complement weight loss (16). It can't work alone and requires healthy eating. It may help by reducing some of the effects of eating high-fat foods, by affecting blood glucose levels, by combating inflammation or by being a source of fiber. 
The Harvard School of Public Health found four cups of black coffee daily could encourage body fat loss (22). They recorded an average drop of 4% in body fat after a 24-week study. Add cinnamon and potentially boost the weight loss journey.
Cinnamon Smash Cravings
The Istanbul Medipol University Institute of Health Sciences studied cinnamon, glucose, and insulin (26). They found that cinnamon improved certain parameters related to blood glucose in healthy individuals. Poorly controlled blood glucose can activate cravings
Cinnamon Reduces Your Appetite
Brazil's Universidade Federal de Minas Gerais studied cinnamon infusion for satiety levels (15). Cinnamon extract infusion reduces your appetite by telling your brain you've had enough. Meanwhile, it boosts your energy levels if you join an exercise program. 
Cinnamon Speeds Up The Metabolism
The University of Michigan studied an ingredient called cinnamaldehyde found in cinnamon (9). They found that cinnamon induced thermogenesis in mice and human fat cells. Thermogenesis increases the amount of energy burned. 
The Shiraz University of Medical Sciences reviewed how caffeine can affect weight loss (27). Caffeine may stimulate your metabolism to burn fat faster. They found that higher caffeine intake was associated with weight and fat loss. Combining cinnamon and caffeine in black coffee may both provide metabolic benefits for weight loss.
Other Ingredients With Coffee And Cinnamon For Weight Loss
Some other spices and ingredients might boost your weight loss pursuits while using cinnamon in coffee. Let's discover how each element benefits weight loss, whether by suppressing your appetite or improving your metabolism.
Coffee With Cinnamon And Honey Benefits
Add honey to your cinnamon coffee for more benefits. The University of Wyoming tested honey as a weight-loss aid (18). Honey delays the ghrelin response and blunted the glucose response compared with sucrose. Honey still adds calories and sugar to your beverage, so black coffee without sweetener is ideal, but honey might be a better option than table sugar if you prefer sweetened coffee.
Benefits Of Coffee With Cinnamon And Ginger
Adding ginger might also help weight loss. The Tabriz University of Medical Sciences studied how ginger ingredients affect weight loss (19). A component called zingiber in ginger may help to suppress your appetite and aid weight loss.
Coffee With Turmeric And Cinnamon Benefits
Turmeric doesn't add much flavor, but it benefits your coffee joys. Johns Hopkins Medicine suggests that turmeric may have metabolic and anti-inflammatory benefits (29). Turmeric may improve metabolic syndrome, reduce inflammation, and fight muscle aches.
Coffee With Fenugreek And Cinnamon Benefits
Fenugreek is a weird herb for coffee. Despite that, Better Me describes how fenugreek seeds may aid weight loss (20). Fenugreek seeds may suppress your appetite to aid weight loss.
Read More: How To Make A Traditional Coffee Truffle (And Other Coffee Recipes)
How To Make 5 Coffees With Spices For Weight Loss
Start your day with a spiced tea or coffee for health and weight loss benefits. Add coffee if you want spiced coffee, or leave out any caffeine ingredients for spiced hot water or tea.
How To Make Cinnamon Coffee With A Tropical Twist
Cinnamon coffee is great, but add some other ingredients to improve it. Dr. Taz specializes in Integrative Medicine (30). Dr. Taz recommends using this recipe to make cinnamon coffee for additional benefits and weight loss (17): 
Stir ½ tablespoon of coconut oil in eight ounces of black coffee.

Mix ¼ tablespoon of Ceylon cinnamon into the coffee. 

Drink daily to enjoy the benefits.
How To Make Honey Cinnamon Coffee
Dr. Grant Tinsley encourages drinking cinnamon and honey in warm water to benefit your health (7). Make cinnamon honey coffee with these instructions:
Put one teaspoon of cinnamon and ½ a teaspoon of honey in warm water.

Mix it well before adding ½ a teaspoon of strong coffee.
How To Make Ginger Cinnamon Coffee
Dr. Grant Tinsley confirms ginger cinnamon coffee or tea is an excellent morning ritual for weight loss (23). Make ginger cinnamon coffee with these instructions:
Use a small finger-sized portion of raw ginger. 

Boil the ginger in ½ cup of water. 

Strain the ginger root before adding ½ a teaspoon of cinnamon and coffee each.
How To Make Turmeric Cinnamon Coffee
Johns Hopkins Medicine recommends boiling raw turmeric root to make turmeric tea (29). So, follow these instructions to make a new brew:
Boil two chopped tablespoons of turmeric root for 15 minutes.

Drain the water before adding ¼ teaspoon of cinnamon. 

Add one teaspoon of coffee and enjoy.
How To Make Sweet Fenugreek Cinnamon Coffee
Fortunately, fenugreek tastes and smells like maple syrup (20). So, brewing your coffee right will leave you with a sweet treat that helps you lose weight. Brew a cinnamon fenugreek coffee with these instructions:
Soak one tablespoon of fenugreek seeds in boiling water overnight. 

Drain the water in the morning before heating it with the microwave. 

Add one teaspoon of coffee and ¼ teaspoon of cinnamon to the hot water. 

Allow it to cool down before enjoying a sweet brew.
BetterMe app will kick you out of the mental funk, shake off your extra weight, rid you off your energy-zapping habits, and help you sculpt the body of your dreams. Intrigued? Hurry up and change your life for the better!
FAQs
Is Coffee With Cinnamon Good For You?
Dr. Muhammad Juber recommends using Ceylon cinnamon as a delicate spice with various health benefits (8). Ceylon cinnamon has anti-inflammatory, antioxidant, and antimicrobial properties to positively influence your health.
Why Put Cinnamon In Coffee?
Registered Dietician Kathleen Zelman suggests Saigon cinnamon to your daily nutrition to benefit your health (24). Saigon or cassia cinnamon is one of the most common in the US. Cassia cinnamon may reduce the risk of heart disease, stroke, and Alzheimer's.
Does Cinnamon In Coffee Help You Lose Weight?
Johns Hopkins Medicine confirms cinnamon may regulate blood glucose better to help your body process food healthily (1). Irregular blood glucose may cause cravings and weight gain.
How Much Cinnamon Goes In Coffee For Weight Loss?
Johns Hopkins Medicine recommends adding ¼ teaspoon of cinnamon to coffee for extra flavor (1). However, restrict your coffee to three to five cups daily. In addition, pregnant women should consult with their obstetricians before drinking caffeine.
The Bottom Line
Cassia, Saigon, and Ceylon cinnamon blended in coffee are more than a fragrant pleasure. It has 20 benefits to help you lose weight and maintain better health. Black coffee is the key to ensuring cinnamon coffee works in your favor. On that note, brew your first pot and enjoy.
DISCLAIMER:
This article is intended for general informational purposes only and does not address individual circumstances. It is not a substitute for professional advice or help and should not be relied on to make decisions of any kind. Any action you take upon the information presented in this article is strictly at your own risk and responsibility!