Forget exercise; meal planning is another overwhelming activity of any weight watcher. Determining what and how much one should eat to lose weight can be mind-boggling. Nonetheless, you still have to make it happen because the diet is a crucial factor in every weight loss journey.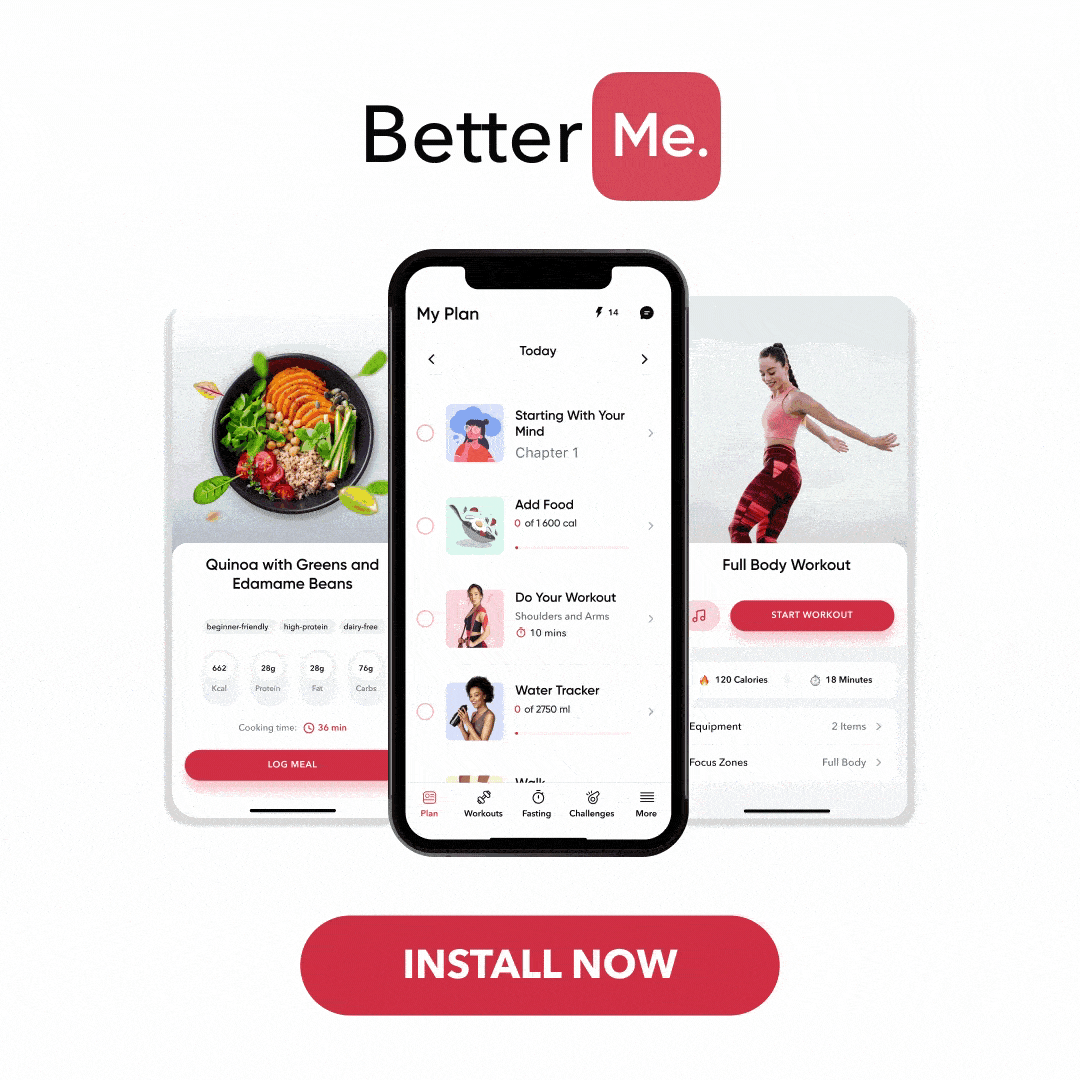 The simplest and longest-lasting method of losing weight overtime is watching what you eat. It can be difficult keeping track of your diet, especially if you are just winging it in the kitchen. You need a meal plan to keep you disciplined and hooked in your weight loss journey.
Discover some of the best meal plans to lose weight in this article. They are not only simple but also safe and easy to stick to. Try them out!
How To Lose Weight In 7 Days? 
Trying to lose weight in just seven days poses a huge challenge. You may think what matters for the rapid weight loss in such a short duration is clean eating, however, it all boils down to eating a few calories every day.
Before you do make these meal plan changes, consult with your doctor and dietician. They may recommend a Very-Low Calorie Diet (VLCD) or a Low-Calorie Diet (LCD). The meal plan they choose will depend on your preexisting health conditions, body weight, and weight loss goals. 
What Is A Very-Low Calorie Diet?
A VLCD refers to a meal that confines you to less than 800 calories in a day. The effect is that you get to lose between three to five pounds in a week (4). Although this diet can help you shred fat quickly, experts do not endorse it for more than three months. It is only recommended for obese adults who need to lose weight for medical reasons, and needs to be done under close supervision by a medical team. 
When it comes to VLCDs, most of your meals are replaced with liquid diets. These include things like soups, shakes, and even formulas. They all have to include the nutrients you would get from your regular food.

Defining A Low-Calorie Diet
The LCD is a better meal plan recommendation compared to the VLCD. You do not lose the extra pounds as quickly as the VLCD, but it might include your favorite foods. Incorporation of regular foods might make it easier to abide by such a meal plan.
The LCD comprises daily calories ranging from 1000 to 1200 for women and 1200 to 1600 for men. An LCD should also be done only under medical supervision as there are risks and it is difficult to get all your required nutrients at these calorie levels.
Read More: How Can I Lose 1 Pound A Day Without Wrecking My Health?
Easy Meal Plans To Lose Weight 
Losing weight is already mind-boggling. So difficult diet plans might drive you to the edge of quitting your weight loss journey. The goal is to identify easy, practical, and healthy meal plans to lose weight. Here is a look at some easy meal planning guides for weight loss:

Meal Plan 1
This sample diet plan from the Mayo Clinic's website provides you with 1200 calories a day (7). It is as shown below:
Breakfast: 
3/4 cup of hot whole-grain cereal with 1 small ripe banana and a calorie-free beverage
Lunch:
A tossed salad made with:
2 cups of romaine, 1/4 cup of mushrooms, 1/4 onion, 1 hard-boiled egg, 1 medium ripe tomato, and 1/2 a cup of low-fat shredded cheddar cheese
The salad can be accompanied by:
1 1/2 teaspoons of butter, 1/2 a cup of cubed pineapple, 1 whole-wheat dinner roll, and a calorie-free beverage
Dinner:
Garlic mashed cauliflower potatoes, 3 ounces of seared scallops in 1 teaspoon of olive oil, 1/2 a cup of beets, and a calorie-free beverage
Snacks:
You can snack at any time with the following:
2 plums and 8 wheat crackers
Nutritional Analysis Of The Meal Plan
The nutritional analysis of this sample menu is as follows:
Calories: 1178

Saturated fat: 12 g

Proteins: 61 g

Cholesterol: 256 mg

Monounsaturated fat: 11 g

Total fat: 34 g

Dietary fiber: 24 g

Sodium: 1761 mg

Total carbohydrate: 157 g

Total sugar: 58 g

Trans fat: Trace

Meal Plan 2
This second meal plan from Medical News Today comprises of the following nutrient-packed whole meals (11):
Breakfast:
Scrambled egg with spinach and tomato
Lunch: 
Tuna salad accompanied by cucumber, tomato, and lettuce
Dinner:
Bean chili served with cauliflower rice
Snack:
Apple slices with peanut butter
This meal plan is quite easy to prepare. However, you can also easily overdo it in your servings. So, ensure you pay attention to your portions to promote faster weight loss.

Meal Plan 3
Another other sample menu for healthy weight loss is as follows:
Breakfast:
Smoothie made with protein powder, oat milk, and berries
Lunch: 
Chicken salad with corn and lettuce
Dinner:
Roasted Mediterranean vegetables with a tahini dressing and puy lentils
Snack:
Whole grain rice cake with nut butter
If you've mustered up the courage to crush your weight loss goal, let Betterme take the sting out of this demanding process. Our app will help you restructure your habits, remold your life and crank up your fitness results!

Meal Plan 4
The fourth healthy diet plan for weight loss includes:
Breakfast:
Oatmeal with milk, blueberries, and seeds
Lunch:
Hummus and a vegetable wrap
Supper:
Sesame Salmon with a sweet potato mash and sprouting broccoli
Snacks:
Cashew nuts and tangerine

Meal Plan 5
The fifth expert-approved daily diet plan, also from the Mayo Clinic, totals 1200 calories (8). Take a look:
Breakfast:
1/2 a cup of cooked oatmeal with 1 cup of milk and 2 tablespoons of raisins, 1/4 cup mango, and a calorie-free drink
Lunch:
Quinoa with some sweet potato cakes, a tossed salad with fat-free dressing, and a calorie-free drink.
Dinner:
1 pita pizza, 3/4 cup of mixed fruit, and a calorie-free drink
Snacks:
1 cup sliced bell peppers and 2 tablespoons of hummus
You can have some sweets in this diet plan. However, they all have to provide less than 75 calories daily. If you take dark chocolate or low-fat frozen yogurt at the beginning of the week, avoid sweets for the next few days.

Meal Plan 6
The next easy yet healthy diet plan to try in your weight loss journey is as shown below:
Breakfast:
Mashed avocado with a fried egg prepared on a slice of rye toast
Lunch:
Broccoli quinoa and toasted almonds
Supper:
Chicken stir fry with some soba noodles
Snack:
Coconut yogurt and some blueberries

Meal Plan 7
This LCD totals 1247 calories in a day. It contains all the nutrients and is a favorite for lovers of ancient American cuisine (12). It is as follows:
Breakfast:
1 medium slice of whole-wheat bread with 2 teaspoons of regular jelly, 3/4 cup of orange juice, 1/2 cup of shredded wheat with a cup of 1% fat milk, and 1 cup of regular coffee
Lunch:
A roasted beef sandwich made with:
2 medium slices of whole-wheat bread, Roast beef, 1 lettuce leaf, 2 ounces of lean, 3 slices of tomato, and 1 teaspoon of low-calorie mayonnaise
You can take the sandwich with:
1 medium apple and 1 cup of water
Dinner:
2 ounces of salmon cooked in 1.5 teaspoons of vegetable oil, 3/4 of a medium baked potato, topped with 1 teaspoon of margarine, 1/2 cup of carrots, 1/2 cup of green beans, 1 cup of unsweetened iced tea, 1 small white dinner roll, and 2 cups of water.
Snack:
2.5 cups of popcorn prepared with 3/4 teaspoon of margarine
Read More: Popcorn Diet: Can This Movie Snack Actually Help You Slim Down?

Meal Plan 8
If you are looking for vegetarian meal plans to lose weight, then here is one to try. It consists of an estimated 60% of the calories from carbohydrates, 25% from fat, and 15% from protein (10). It is as shown below:
Breakfast:
Cooked millet had with some almonds and plums
Lunch:
Soup made with lentils, carrots, and cabbage
Dinner:
Marinated tofu, bean sprouts, and brown rice
Snack:
Hummus with carrot sticks

Meal Plan 9
Another simple and effective diet plan to consider in your weight loss journey includes:
Breakfast:
Buckwheat pancakes with raspberries and Greek yogurt
Lunch:
Vegetable soup with two oatcakes
Dinner:
Snack:
A boiled egg with pita slices

Meal Plan 10
One famous meal plan that most people consider when they want to drop a few pounds is the keto diet. It refers to a diet providing you with less than 50 g of the total carbohydrates in a day. The same meal plan also provides you with at least 30 g of net carbohydrates daily. 
The diet contains high fat, moderate proteins, and low traces of carbohydrates. It makes it an excellent food option for weight watchers. Primarily, the diet will include animal proteins and fats, and non-starchy vegetables (6). 
Here are two samples of a keto diet plan:
Sample 1
Breakfast:
Smoothie prepared from almond milk, spinach, nut butter, protein powder, and chia seeds 
Lunch:
Shrimp and avocado salad made with feta cheese, tomatoes, olive oil, herbs, and lemon juice
Dinner:
Garlic butter steak with mushrooms and asparagus
Snack:
Flax crackers with cheese

Sample 2
Breakfast:
Scrambled eggs with jalapenos, tomatoes, green onions and sprinkled with sunflower seeds
Lunch:
Tuna salad with tomatoes, avocados, and macadamia nuts
Dinner:
Pork chops with your non-starchy vegetables of choice
Snacks:
A handful of nuts and berries and celery sticks with almond butter dip
Reasons why BetterMe is a safe bet: a wide range of calorie-blasting workouts, finger-licking recipes, 24/7 support, challenges that'll keep you on your best game, and that just scratches the surface! Start using our app and watch the magic happen.

How To Make A Meal Plan?
Preparing a meal plan is one way you can ensure that you stay consistent and disciplined in your weight loss journey. It will help suppress cravings and consumption of the wrong foods. 
Making a meal plan is not as straightforward as you would think it is. It requires total concentration and consideration for it to be a success. 
The overall factors to consider when making any meal plan for weight loss are:
The most common health conditions today are diabetes or obesity. They have a great influence on your dietary changes. So, you need to sit down with your doctor and dietitian to figure out how these conditions may affect them.
If you are diabetic, for instance, you may be advised to be cautious of eating salty food. Salt may contribute to high blood pressure, which is common for diabetic patients to also be at risk for (2). Similarly, you will be advised to limit your intake of foods with added sugars.
Such meals are likely to result in a sugar spike, which might cause an adverse event. In this case, you might be advised to consume more vegetables and whole grains. 
Losing weight is a journey, and you have to prepare for it adequately. Do not just create a diet plan for one day. One day of dieting on either a VLCD or LCD will not make you shred all the fat you want.
Dieting has to be a continuous process that you now embrace as a habit. So, create a meal plan for a week or so. You do not have to limit yourself to the same plan for three months, as you can always change things to spice it up and make your weight loss journey more interesting.
In addition to that, let your doctor know of your goals and their influence on your dietary changes. They will either give you the go-ahead or help you create a more practical plan depending on your health status. 
You have to evaluate if the foods you are adding to your plan are of any nutritional value (1). It is because despite cutting down on your calories, you will have to still supply your body with essential nutrients. 
Again, consult with your dietitian to determine what variety of foods to consider to help you acquire the necessary nutrients. They may, for example, recommend nutrient-dense foods in all food groups to ensure you are not lacking any nutrients. 
If you are allergic or dislike any foods, then remember to tell your dietitian. Likewise, if your culture does not advocate for certain foods, let them know too. They will recommend substitute foods that do the trick just like these meals. 
Despite having a weight loss meal plan, you can still gain instead of losing weight. It happens when you do not take account of your servings and portion sizes. In this case, you will find yourself exceeding the required calorie intake.
Ensure you always try not to exceed the recommended servings per meal. It may sound challenging, but it is possible and rewarding. 
Just because you are trying to lose weight does not mean that you do not have cravings and food temptations (3). You will still yearn for chocolate bars, sweets, alcohol, and other stuff. Always check with your physician before including such in your meal plan, especially alcohol.
Alcohol may not be good, especially if you are diabetic, and still want to lose some pounds. For sweets, you can try eating those that are sugar-free, or as mentioned earlier, those below 75 calories. They will help in satisfying your sweet tooth just as much as those loaded with sugar content.
Some of us are fussy eaters. It might explain why you will see several searches of meal plans for picky eaters to lose weight. The best approach to creating a meal plan for any picky eater is to involve a registered dietitian. 
If you create a meal plan by yourself, yet you are a fussy eater, chances are you will miss some nutrients. For example, if you cannot stand broccoli, it is unlikely that you will add it to your diet plan. Consequently, you will miss out on its high fiber and vitamins A, E, K, and C. You may need help identifying alternative sources of those nutrients.
The same concept applies if you are vegan. You may have little to minimal food choices, prompting you to search for vegan meal plans to lose weight. Your dietitian can help you create a vegan-keto diet plan or vegan meal plan to lose weight (9).
Tips For Meal Planning For Weight Loss
Try the following hacks to get the most from your meal plans for weight loss.
Skipping meals is not a way of shredding fat faster. On the contrary, it deprives you of necessary nutrients, which might result in several nutrition deficiency diseases. So, always take your meals as instructed in the diet plan.
We may all fall into the trap of binge or emotional eating every now and then. It is one factor that can make you exceed your daily calorie intake. Instead of giving in to any hunger thought, try eating only when necessary. 
This includes in the morning for breakfast, mid-day for lunch, in the afternoon for a snack, and evening for dinner. 
Eating At The Dinner Table
There are so many benefits of eating your meals at the dinner table instead of the couch. The couch enables you to squeeze in some screen time while you are eating. While this may sound relaxing, it is, in the real sense, dangerous.
Eating while your eyes and concentration are glued to the screen will take off your mind on your meal. As a result, you might end up overeating because your entire attention is on the TV and not your food (5). 
Overeating, again, will make you exceed your daily calorie intake. An increase in calories will consequently compromise your weight loss journey.  
The same concept applies when you eat food from containers or bags instead of eating from plates. The chances of overeating are quite high. Serve your food on a plate or in a bowl to help you track your servings and portions. 
Using Healthy Food Preparation Methods
You likely overlook the concept of food preparation despite being on a weight loss journey. Food preparation methods are vital in weight loss as some of them can result in increased fat.
The trick is to always go for cooking methods that don't add a lot of extra fat and calories to the food you are preparing. These include methods like stir-frying, broiling, or grilling. Their lower calorie content is more rewarding for weight loss compared to methods like deep-frying and pan-frying.
The Bottom Line
You ought to be proud of yourself for embracing the concept of meal planning for weight loss. Diet is a huge factor in weight loss, and adjusting your meals can help you lose extra pounds faster. 
Determining the best meal plans to lose weight can encourage you throughout your journey. So, take your time to research what foods work for you and your goals. Remember to also consult with the right people before making any dietary changes.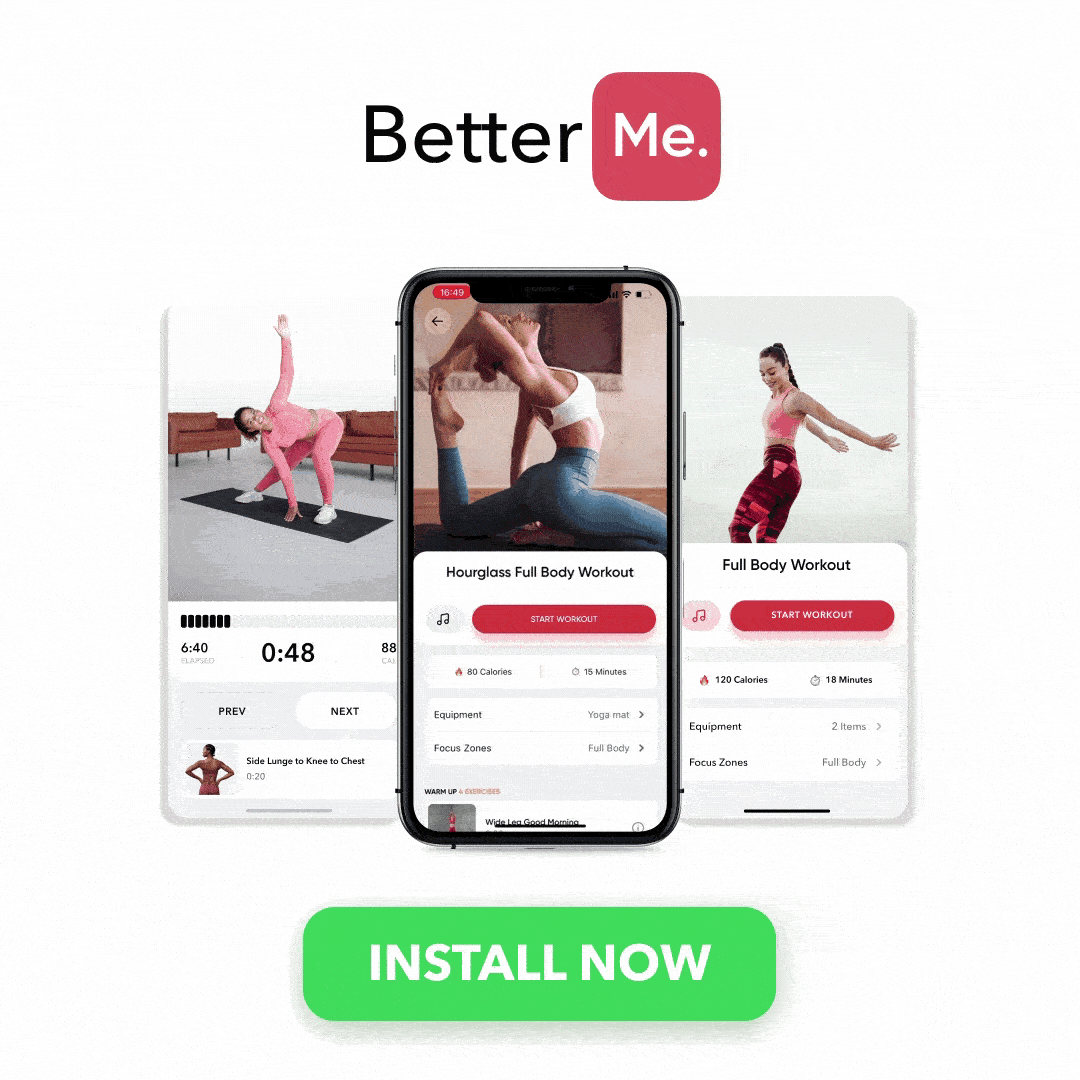 DISCLAIMER:
All the meal plan suggestions in this article do not represent advice from a physician. Ensure you consult with your doctor before making any dietary changes and/or embracing the above meal plans to lose weight.  
SOURCES: