3-Day Sweet Potato Diet: Is It Good For Weight Loss?
Are you trying to lose weight fast? Have you heard that the 3 day sweet potato diet could help you achieve your goals quickly? How does the sweet potato diet work, and what foods can you eat to achieve these goals? Is eating nothing but sweet potatoes for 3 days, healthy?
What Is The Sweet Potato Diet?
As the name suggests, this is an eating plan that involves eating sweet potatoes to lose weight. It is important to note that there are several variations of this diet.
1. Eat nothing but sweet potatoes all day. In this variation, people just eat sweet potatoes all day. They can either be mashed, boiled, or baked. They can also have unsweetened coffee, tea, and water.
2. Very low-calorie diet. This version is slightly more flexible than the previous one. You can incorporate some vegetables and protein options, but the calorie intake for this should remain quite low. This eating plan will have you eating only boiled eggs, blanched vegetables, and sweet potatoes each day.
3. Replacing all carbs with sweet potatoes. This is the original version of the sweet potato diet. The creator of this eating plan created a 14-day menu that required participants to replace all their carbohydrates with sweet potatoes.
Followers of this eating plan were required to eat a sweet potato at every major meal i.e., breakfast, lunch, and dinner, and they could have several healthy snacks throughout the day. This way of eating had promised that participants would lose weight and have more energy without sacrificing their beloved carbs.
Read More: Should You Follow the Potato Diet to Lose Weight?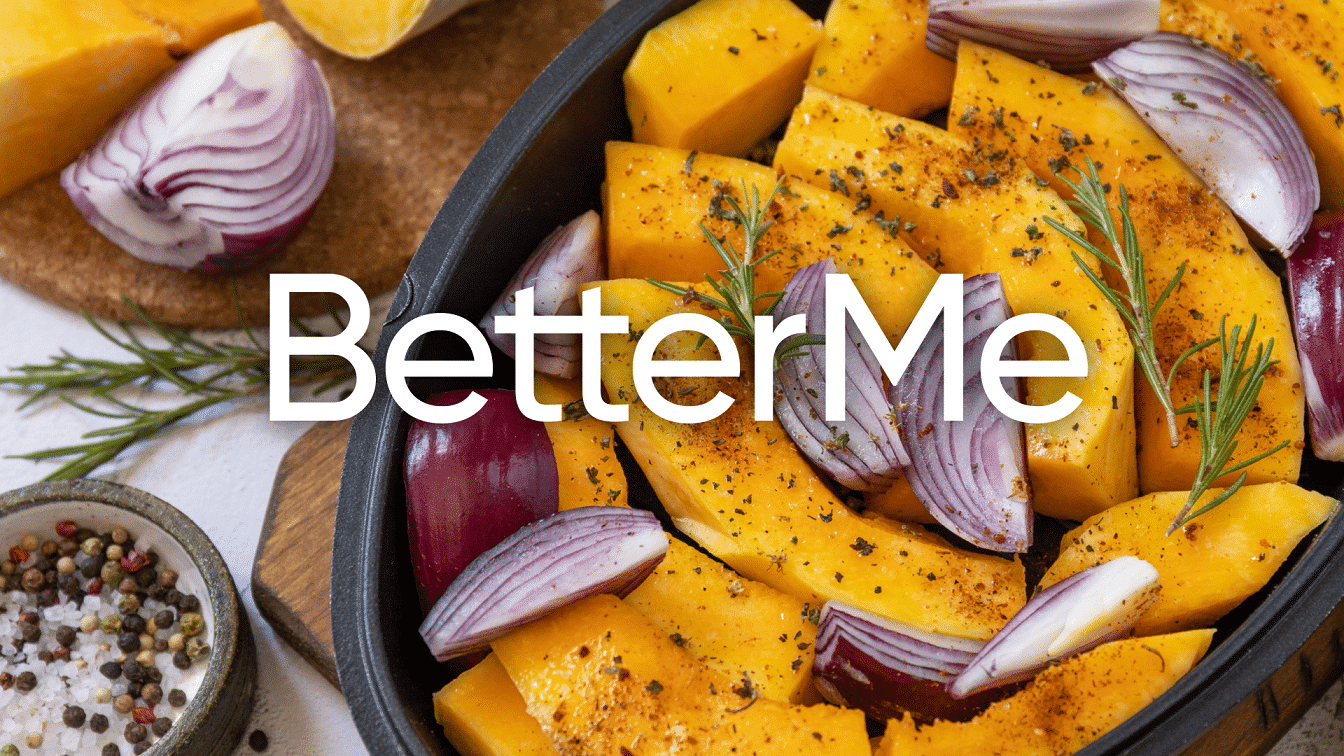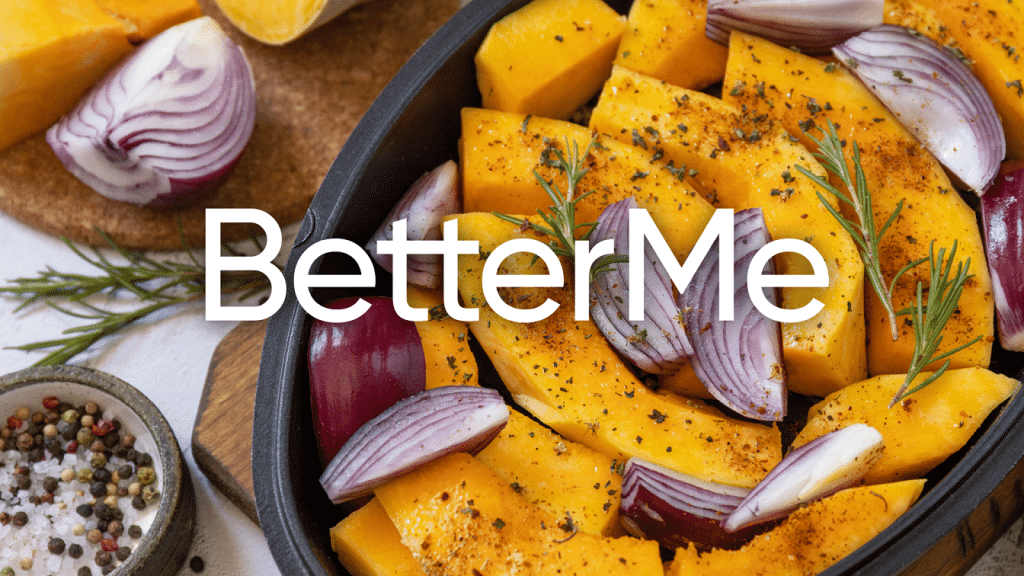 Is The 3Day Sweet Potato Diet Healthy?
No, it is not. As seen above, none of the above variations of this eating plan provide all the calories or nutrients that you need. Any sweet potato diet that follows the above rules can be considered as a fad diet. Not only do these variations eliminate all other carbs and foods except sweet potatoes, but they also promise fast and easy weight loss in just 3 days.
Such diets are frowned upon because (26),
They cause nutrient deficiencies

High chance of gaining all the weight back

They create a weight yo-yo effect, which may increase the risk of developing certain diseases, including cardiovascular disease and type 2 diabetes.
Are Sweet Potatoes Good For You?
Yes, they are. They are a starchy vegetable that is quite nutritious and has numerous health benefits.
Health benefits of sweet potatoes:
They Are Highly Nutritious
Here are the nutrition facts for a medium-sized sweet potato (about 5 inches long, weighing 130 g) (18)
Calories – 112 cals

Carbs – 26.2 g

Protein – 2.04 g

Fats -0.065 g

Fiber – 3.9 g

Calcium – 39 mg

Potassium – 438 mg

Sodium – 71.5 mg

Vitamin C – 3.12 mg

Vitamin A – 922 ug
In addition to the above nutrients, these carbohydrates are also rich in antioxidants that defend our bodies against free radicals. In case you didn't know, free radicals are unstable molecules that can damage DNA and trigger inflammation. If left unchecked, they can damage body cells, including triggering cardiovascular and inflammatory diseases, cataract, and cancer (9).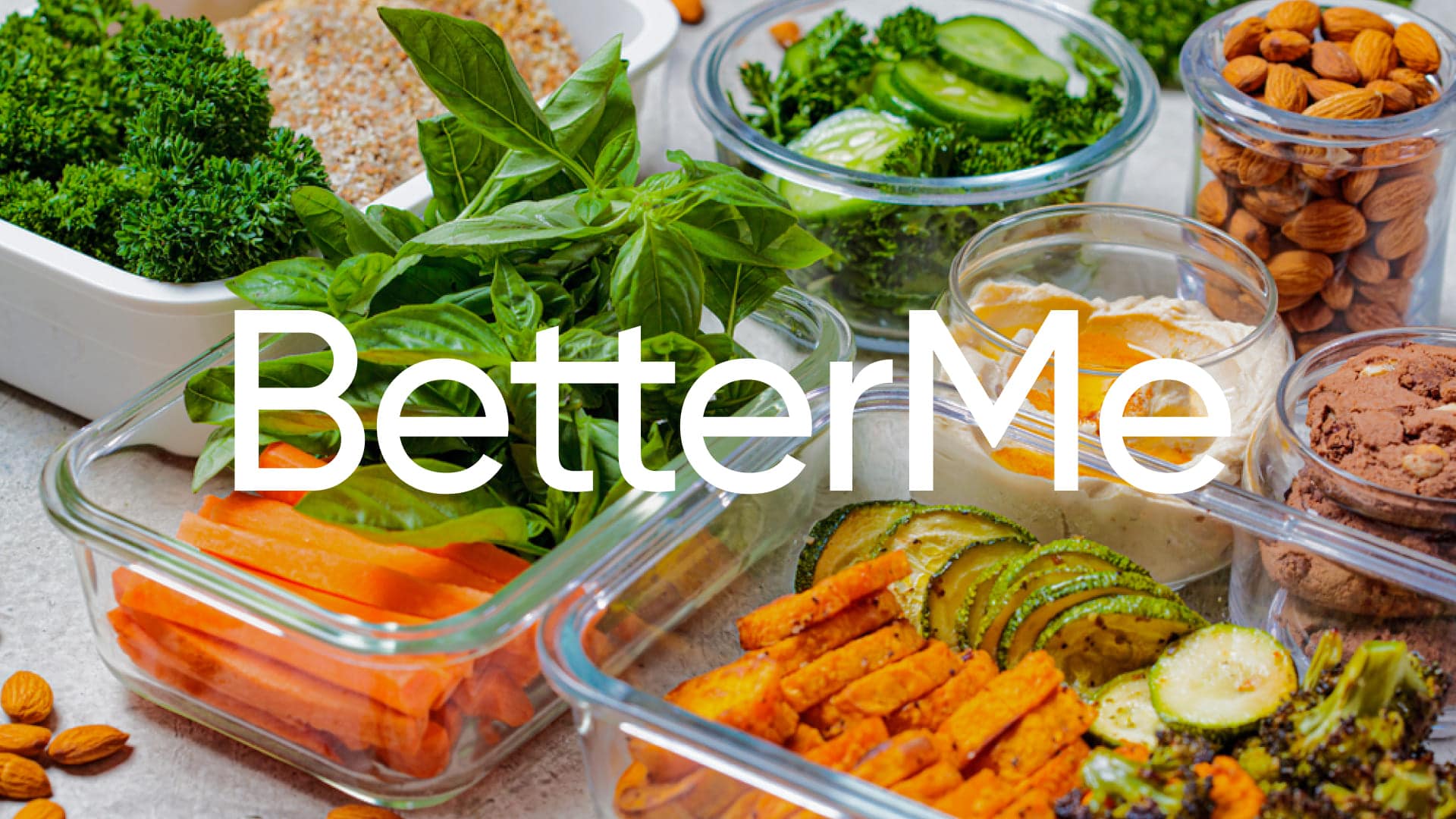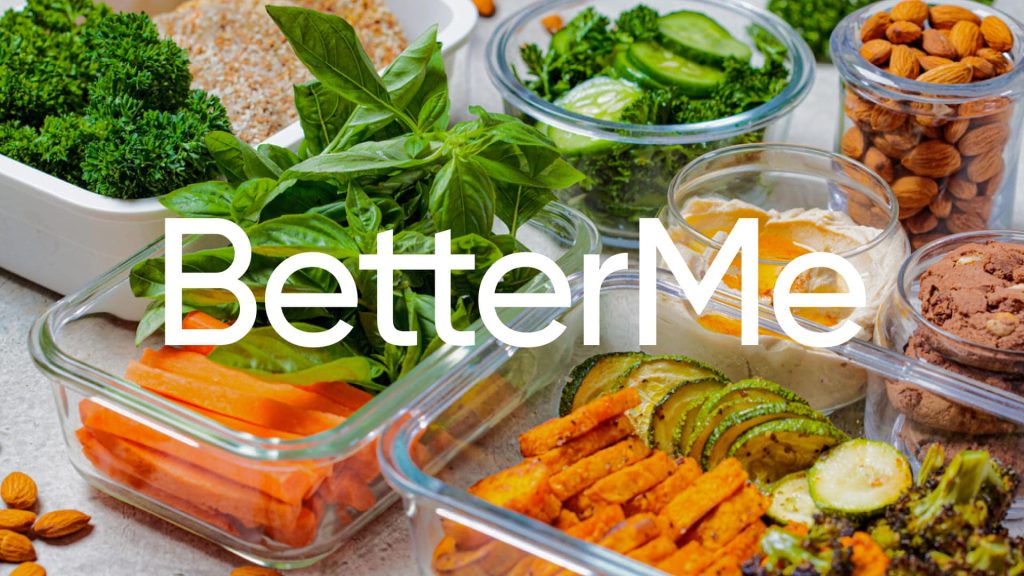 Help Control Blood Sugar Levels
This is especially beneficial to people with diabetes. Since this carbohydrate-rich food has a high fiber content, it can slow down the absorption of sugar and help improve blood sugar levels (6); thus diabetes patients could be encouraged to have at least a serving of sweet potatoes a day.
In addition to this, consistent consumption of this food item could potentially help lower the risk of developing type 2 diabetes. A study done in 2018 revealed that people who have a higher intake of dietary fibre are at a relatively lower risk of type 2 diabetes (7).
Reasons why BetterMe is a safe bet: a wide range of calorie-blasting workouts, finger-licking recipes, 24/7 support, challenges that'll keep you on your best game, and that just scratches the surface! Start using our app and watch the magic happen.
May Reduce The Risk Of Certain Types Of Cancers
As mentioned above, sweet potatoes have antioxidants that help fight off free radicals which are known to lead to cancer, among other illnesses. They are also an excellent source of beta-carotene (24). Purple sweet potatoes especially are high in anthocyanins, which could help slow the growth of certain types of cancer cells, including bladder, colon, prostate, stomach, lung, and breast cancer (1).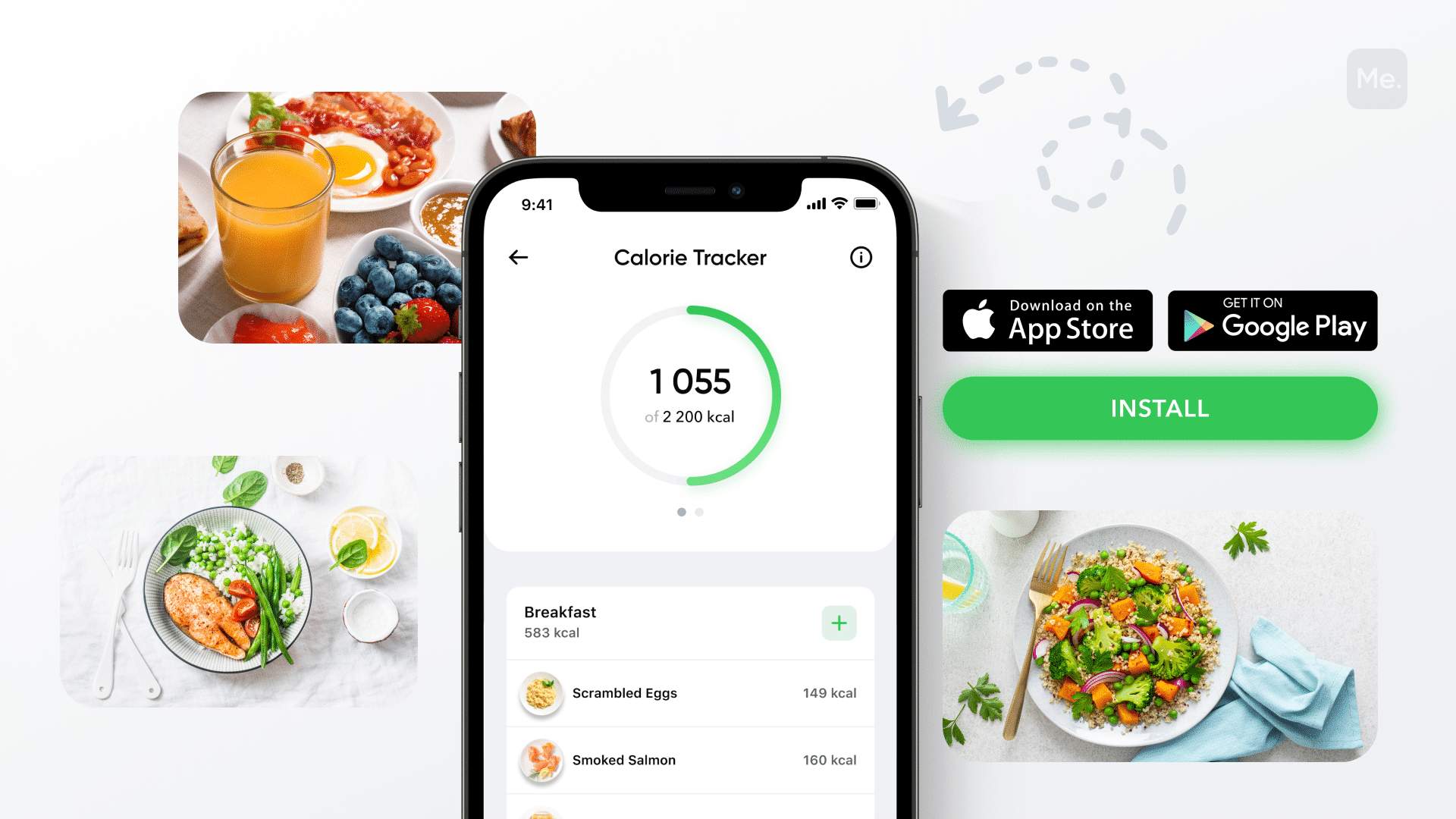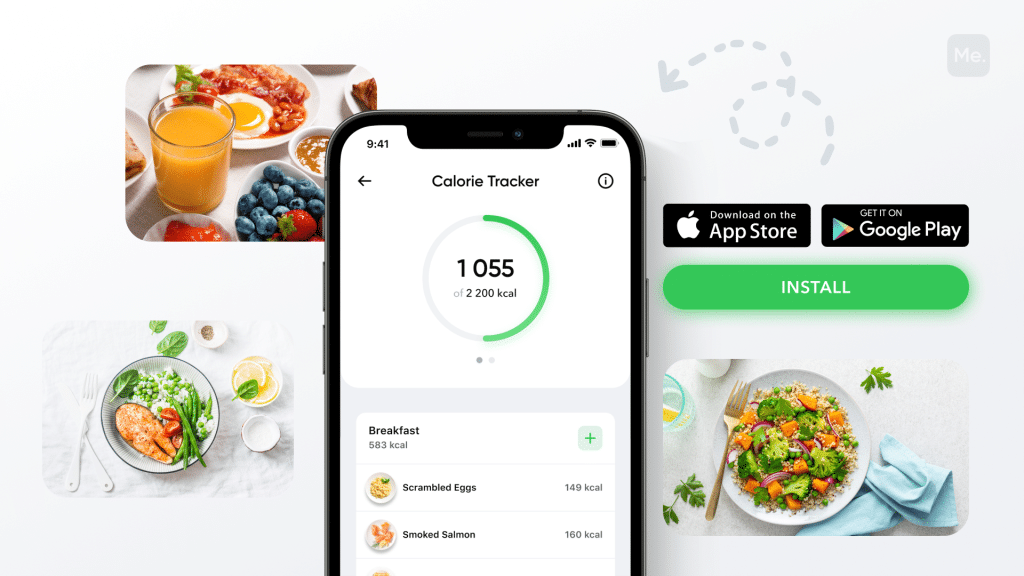 Improve Digestion And Bowel Movement
Foods that are high in fiber help prevent constipation and promote regular bowel movement, which makes for a healthy digestive tract.
Promote Better Eye Health
As stated above, this starchy carb is incredibly rich in beta-carotene. Beta-carotene is found in many colorful fruits and vegetables such as sweet potatoes, carrots, apricots, spinach, kale, and cantaloupes (3). When ingested, the beta-carotene is turned into Vitamin A, which supports the cornea's function, allows the eye to see in low-light conditions, and prevents night blindness (25).
1 cup of boiled sweet potatoes has 31.8 mg of Vitamin C (17). People with high levels of Vitamin C in the blood could be  at a lower risk of stroke, pneumonia and lung infections, cancer, cardiovascular diseases, and inflammation. This vitamin also lowers the likelihood of a wrinkled appearance and dryness of the skin (21).
What Are The Weight Loss Benefits Of Sweet Potatoes?
We have seen that sweet potatoes can benefit your overall health, but how will they benefit someone looking to lose weight. Here is how the sweet potato diet could help you lose weight: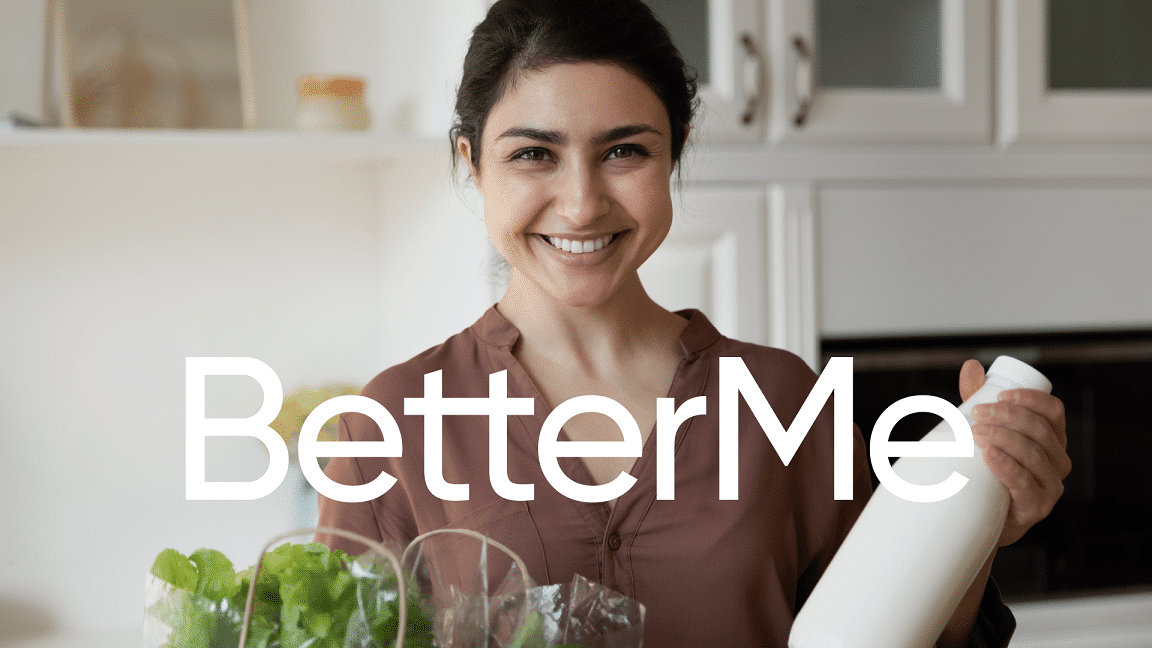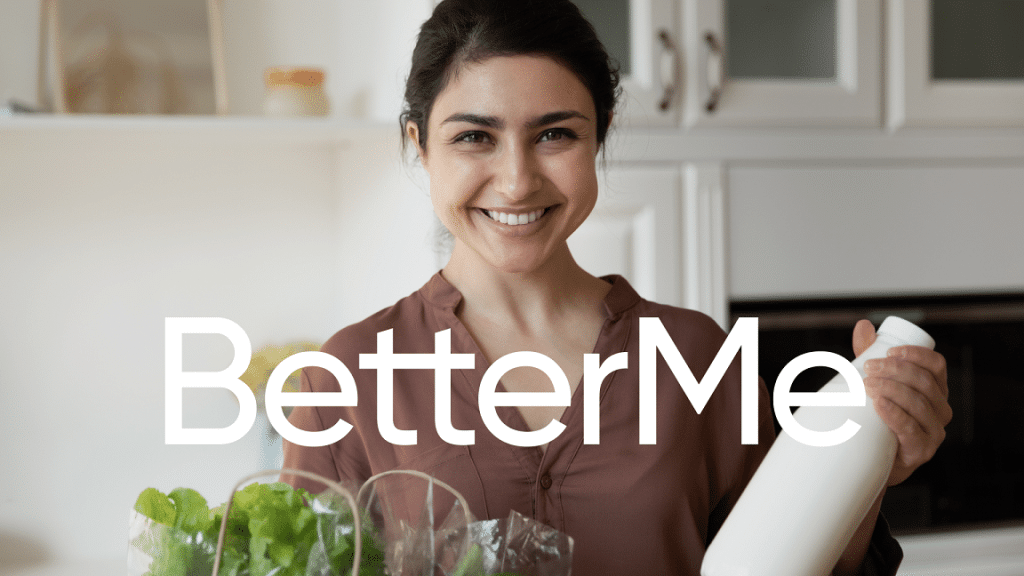 As seen above 1 medium-sized sweet potato has 3.9 g of fiber. High-fiber foods are low in calories, do not only keep you from being constipated, and control blood sugar levels, but they also give you a sense of satiety. They reduce levels of the hunger hormones ghrelin, increase the production of hormones such as cholecystokinin that make you feel full, and help slow down digestion (22).
When you feel satiated, you are less likely to snack. While snacking can be good when you eat the right food, more often than not, many of us consume snacks with empty calories or forget to keep track of these smaller foods and drinks, making us exceed our recommended energy intake for the day.
A study involving 345 people done in 2019 proved that a high fiber diet, which maintained the minimum macronutrient intake (of carbs, fat, and protein a day) and energy intake, promoted weight loss in obese and overweight people (8).
When dieting, many people tend to remove carbohydrates from their daily eating habits, thinking that they are automatically high in calories. Sweet potatoes, while being classified as starchy carbs, show that this is not always true. A 130 g sweet potato only has 112 calories, 37 calories lower than a cup of whole milk (12).
Read More: Meal Plans To Lose Weight: Simple Diet Plans, Menus, and Hacks to Lose Pounds Faster
Water is a natural appetite suppressant, and a 5-inch sweet potato has 100 g of water. This helps suppress your appetite by the additional water content in your diet (16).
They Are Low Glycemic Index Foods
Eating high glycemic index (GI) foods such as refined grains, starches, and sugars is associated with regular weight gain. Conversely, consuming a low GI diet may be useful in  promoting and helping maintain weight loss. To maintain the low GI of sweet potatoes, it is best to eat them after boiling instead of baking, roasting, or frying them (27).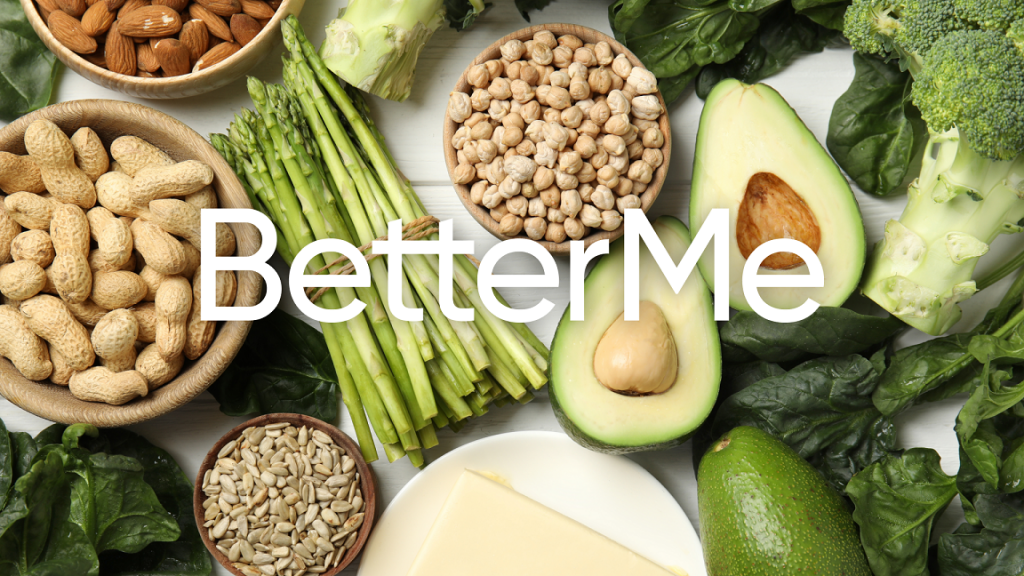 Sample Of A Healthy 3-Day Sweet Potato Diet
In case you are wondering 'how to use sweet potatoes for weight loss?', here is a 1200 calorie 3 day meal plan that shows you how to incorporate this starchy carb into your everyday diet.
Day One
Meal 1 – Breakfast
2 medium-sized boiled eggs, 3 tbsp guacamole, 1 cup soy milk
Calories: 243. Fats: 14 g, Protein: 17 g, Carbs: 10 g
Meal 2 – Chicken Stuffed Sweet Potato (4)
4 sweet potatoes, 3 medium chicken breasts, 2 tbsp avocado oil, 3/4 cup chicken broth, 8 ounces BBQ sauce, 1/2 cup red onion, 1/3 cup chopped cilantro, salt, and pepper to taste
These ingredients make 4 servings. Adjust them to suit your needs or make as is and freeze them.
Calories: 327.2. Fats: 7.6 g, Protein: 30.4 g, Carbs: 31.7 g
Meal 3 – Loaded Sweet Potato (11)
4 medium-sized sweet potatoes, 1/2 cup fat-free greek yogurt, 1 tsp taco seasoning, 1 tsp olive oil, 1 diced red bell pepper, 1/2 red onion, 1 tsp chili powder, 1/2 tsp paprika, 1/2 tsp cumin, a pinch of salt, 1 and 1/3 cups canned black beans, 1/2 cup mild salsa, 1/2 cup reduced-fat cheese blend, 1/4 cup cilantro
Calories: 307. Fats: 5 g, Protein: 15 g, Carbs: 53 g
Meal 4 – Yogurt And Fruit
1 cup full-fat yogurt and 1 apple
Calories: 315. Fats: 11 g, Protein: 20 g, Carbs: 34 g
Total Intake for the Day: Calories: 1192.2. Fats: 37.6 g, Protein: 67.4 g, Carbs: 128.7 g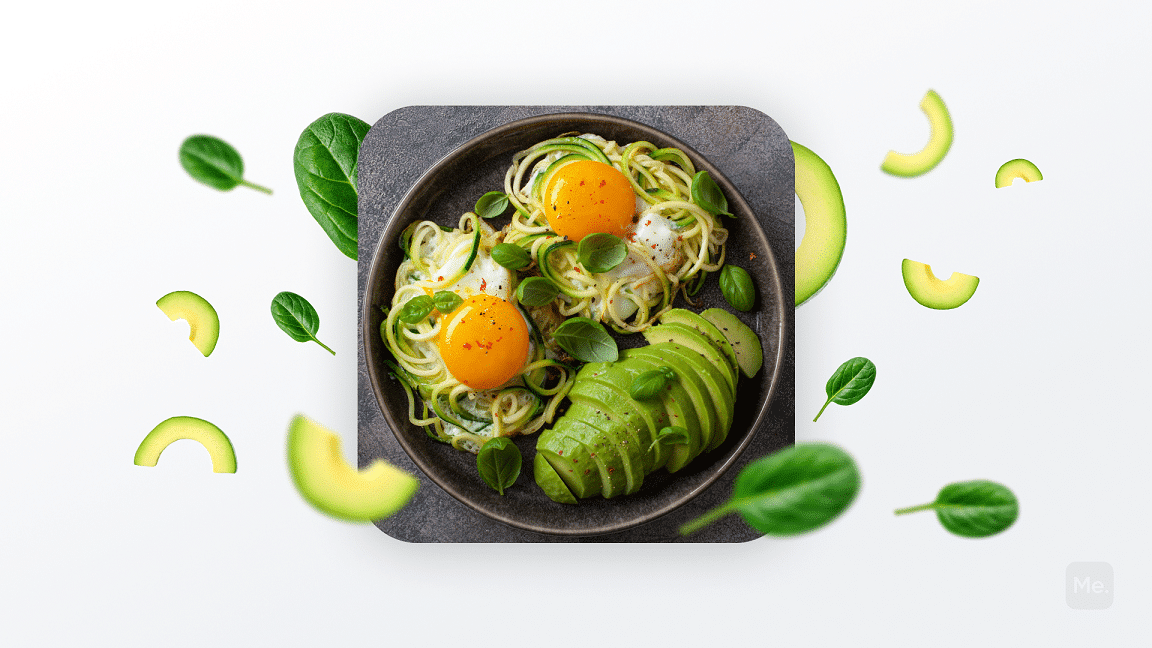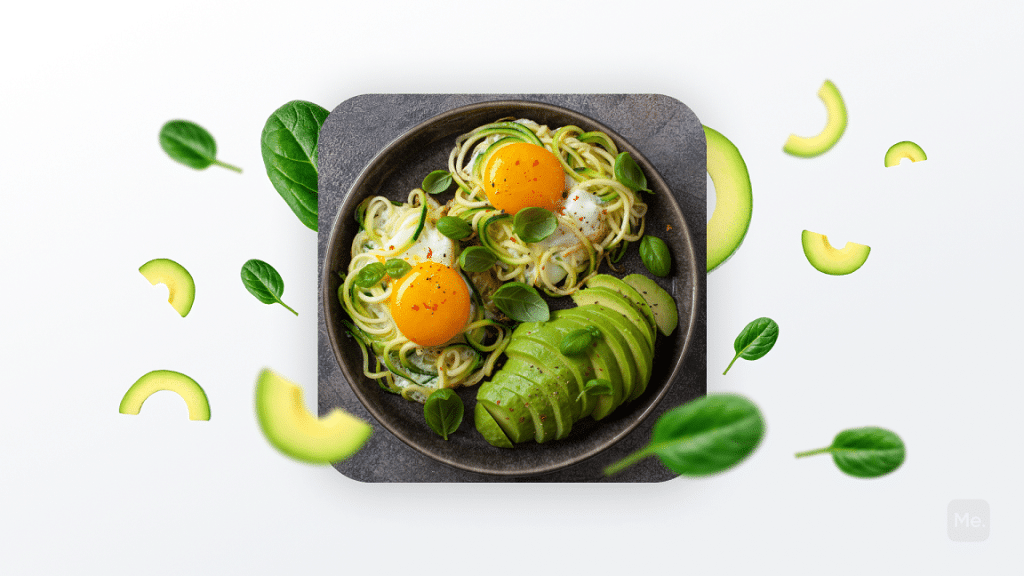 Day Two
Meal 1 – Breakfast
1 boiled sweet potato, 1 boiled egg, 1 cup soy milk
Calories: 267. Fats: 10 g, Protein: 15 g, Carbs: 30 g
Meal 2 – Sweet Potato Wrap
1/2 medium-sized sweet potato, 3/4 medium-sized avocado, 1 small green pepper, 1 whole-grain tortilla wrap, 1 tbsp basil pesto, 1 tbsp mayonnaise
Calories: 535. Fats: 36 g, Protein: 9 g, Carbs: 49 g
Meal 3 – Chicken & Sweet Potato Curry
1 tsp sunflower oil, 1/2 onion, 225 g boneless, skinless chicken thigh, 82.5 g curry paste, 2 garlic cloves, 250 g sweet potato, 200 g chopped tomato, 50 g baby spinach
Calories: 373. Fats: 13 g, Protein: 26 g, Carbs: 35 g
Total Intake for the Day: Calories: 1175. Fats: 59 g, Protein: 50 g, Carbs: 114 g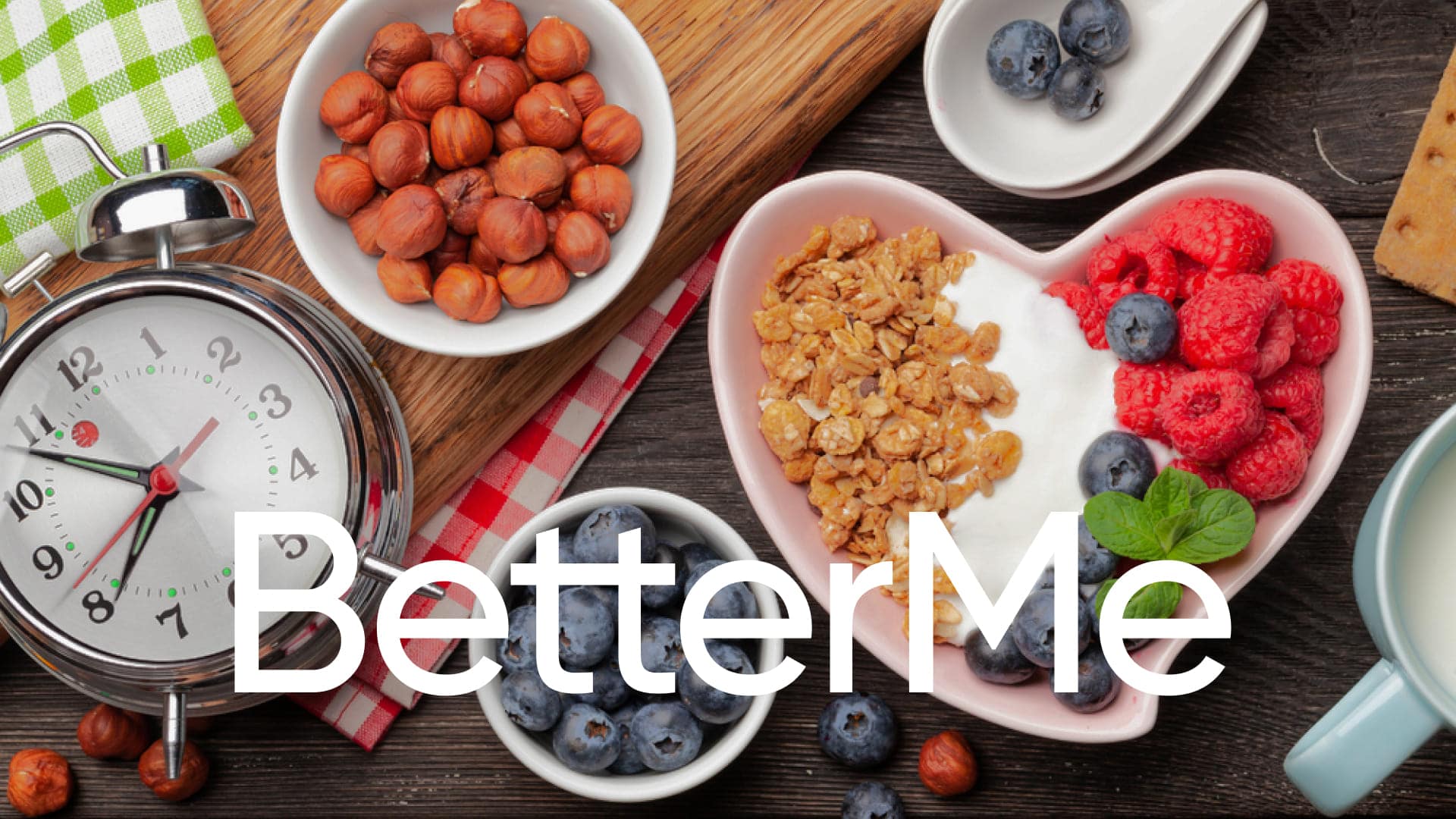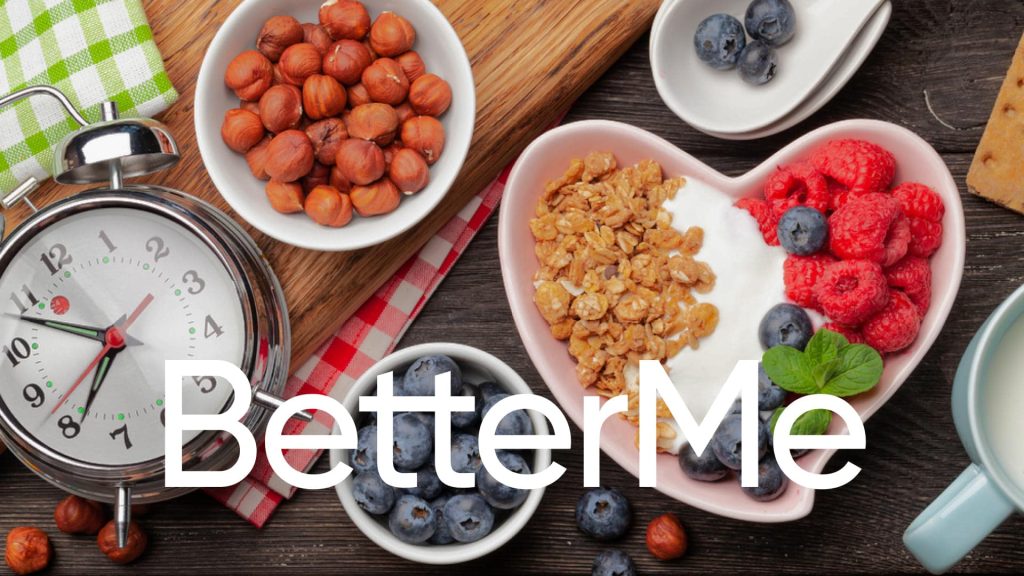 Day Three
Meal 1 – Overnight Oats
1 cup unsweetened almond milk, 1/4 scoop whey protein powder, 1 tbsp chia seeds, 1 cup blueberries, 1/2 cup oats
Calories: 365. Fats: 10 g, Protein: 16 g, Carbs: 57 g
Meal 2 – Sweet Potato Soup (20)
2 tbsp olive oil, 3 carrots, 1 yellow onion, 680 g sweet potatoes, 2 garlic cloves, 1 tbsp fresh chopped ginger, 1/4 tsp red pepper flakes, 1/4 tsp paprika, 4 cups vegetable broth
Calories: 254. Fats: 7 g, Protein: 4 g, Carbs: 45 g
Meal 3 – Dinner
133 g boiled sweet potato, 112 g skinless, boneless chicken breast, 1/2 plate Caesar Salad
Calories: 454. Fats: 9 g, Protein: 57 g, Carbs: 32 g
Total Intake for the Day: Calories: 1073. Fats: 26 g, Protein: 77 g, Carbs: 134 g
BetterMe app will provide you with a host of fat-frying fitness routines that'll scare the extra pounds away and turn your body into a masterpiece! Get your life moving in the right direction with BetterMe!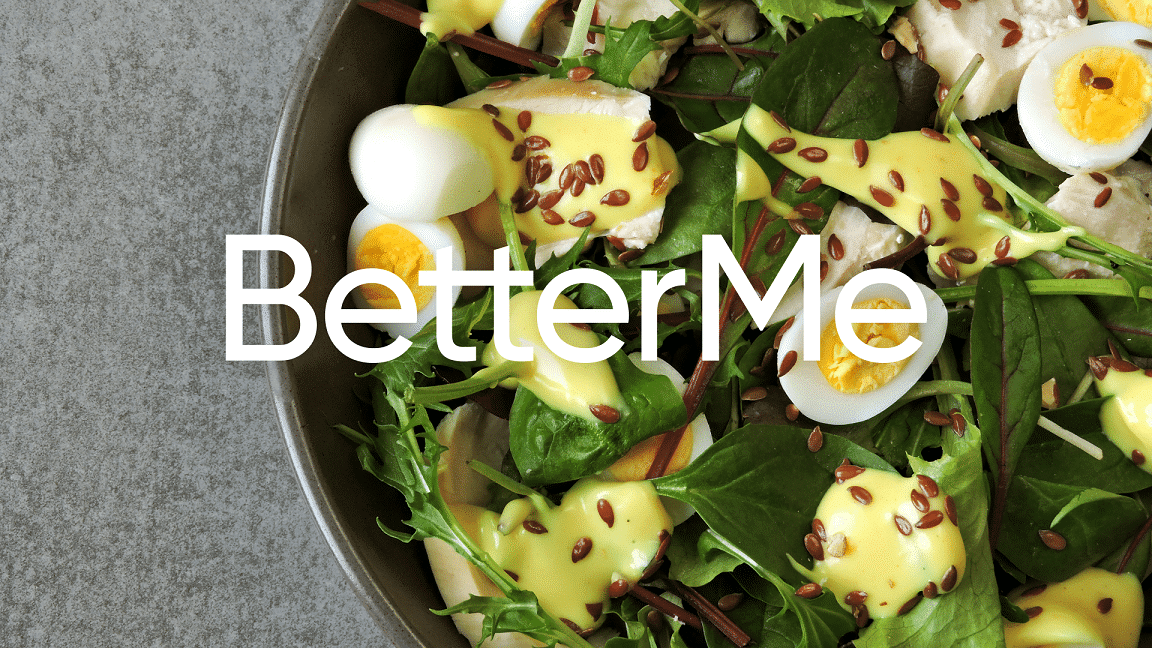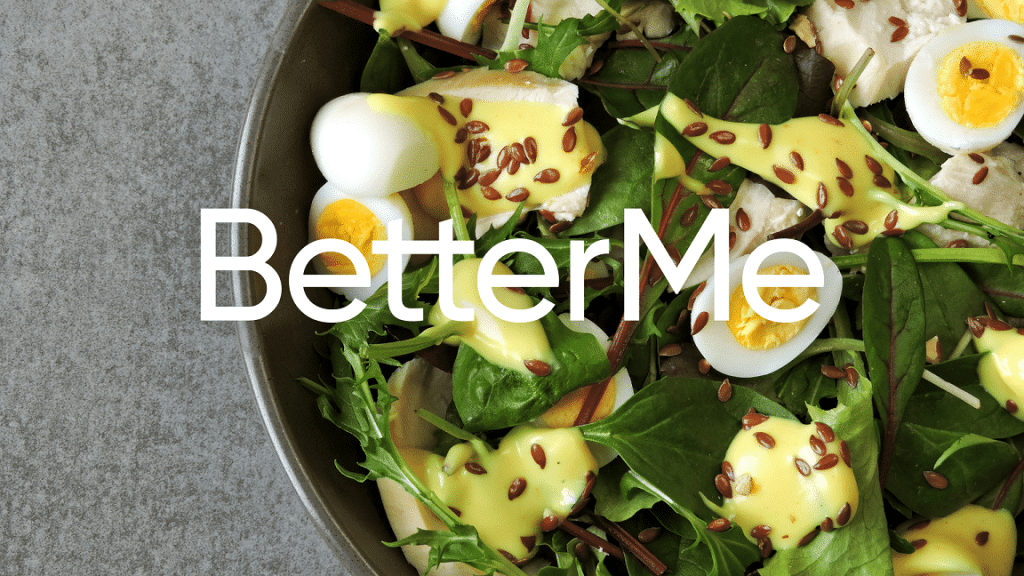 Sample Of A 1200-Calorie Vegan 3-Day Sweet Potato Diet
For anyone who does not eat animal protein, animal products, fish, or honey, here is a vegan eating plan that would be perfect for you.
Day One
Meal 1 – Avocado Toast (13)
200 g chickpeas, 1 tsp miso paste, 1 tsp sesame oil, juice of 1/2 lemon, 1/2 avocado, 2 slices wholemeal bread, 1/2 spring onion
Calories: 456. Fats: 26.6 g, Protein: 14.5 g, Carbs: 33.3 g.
Meal 2 – Baked Sweet Potatoes
140 g sweet potato, 106 g chickpeas, 1/4 tsp olive oil, sea salt, and paprika to taste
For the sauce – 15 g tahini/hummus, 1/2 lemon, 1/4 tsp dried dill, 3/4 garlic clove, water to help thin the sauce
Calories: 308. Fats: 6.1 g, Protein: 10.9 g, Carbs: 54.7 g.
Meal 3 – Sweet Potato, Lentil Dhal (14)
1 tbsp sesame oil, 1 red onion, 1 garlic clove, thumb-sized piece ginger, 1 red chilli, 1 and a half tsp ground turmeric, 1 and a half tsp ground cumin, 2 400 g sweet potatoes, 250 g red split lentils, 600 ml vegetable stock, 80 g spinach, 4 spring onions, 1/2 small pack basil
Calories: 397. Fats: 5 g, Protein: 18 g, Carbs: 65 g.
Total Intake for the Day: Calories: 1161. Fats: 37.7 g, Protein: 43.4 g, Carbs: 153 g.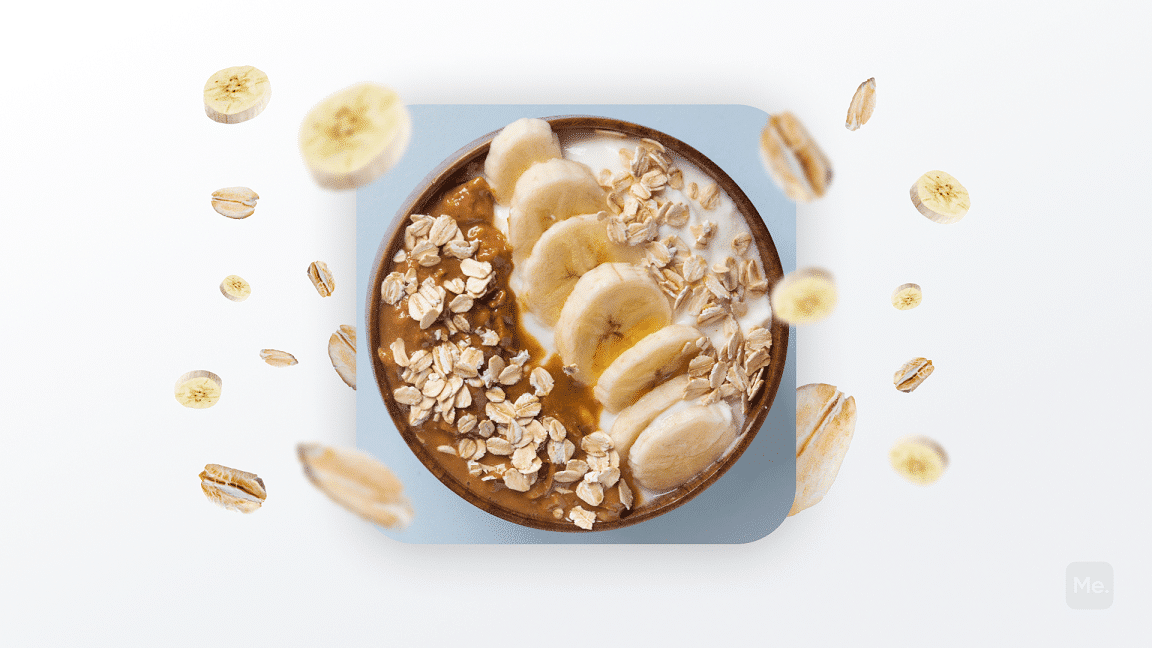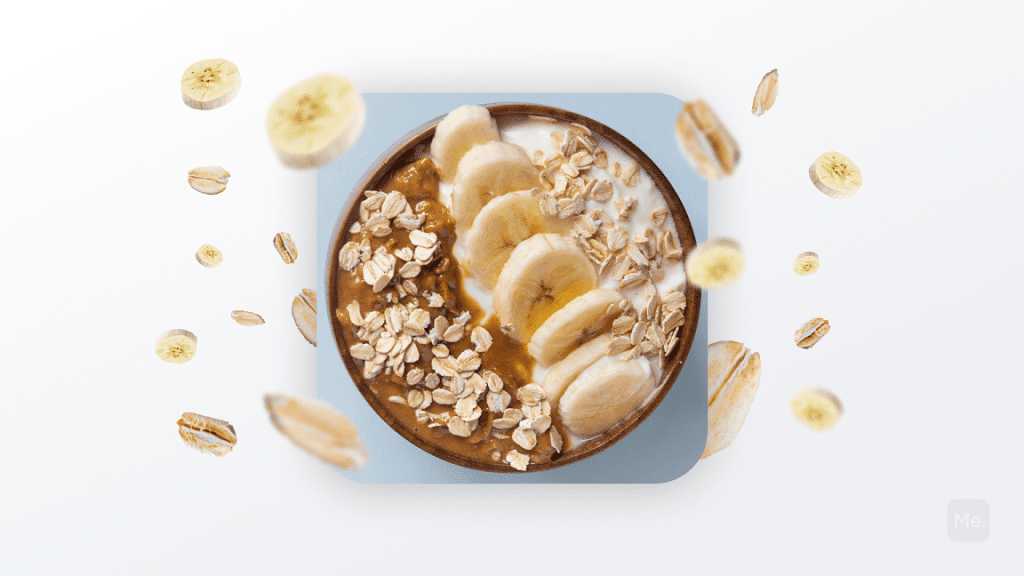 Day Two
Meal 1 – Smoothie Bowl
1/2 cup mango, 150 g mixed berries, 1 cup protein powder, 1 cup almond milk, 1 tbsp peanut butter, 1 tbsp chia seeds
Calories: 394. Fats: 15 g, Protein: 28 g, Carbs: 33 g.
Meal 2 – Sweet Potato Salad (19)
1 large cubed sweet potatoes, 1.5 tbsp olive oil, 1/4 tsp paprika, 1/4 tsp chilli powder, 1/4 tsp oregano, 1/2 red onion, 2 green onions, 1 tbsp diced chives, 1/2 maple syrup, salt and pepper to taste
This recipe makes two servings
Calories: 170. Fats: 10 g, Protein: 2 g, Carbs: 20 g.
Meal 3 – Loaded Sweet Potatoes
1 medium sweet potato, 100 g chickpeas, 1/2 small onion, 1 tbsp vegan vinegar, 1 tbsp olive oil, 3/4 cup kale, 30 g vegan cheese, 75 g rocket
Calories: 458. Fats: 20 g, Protein: 15 g, Carbs: 53 g.
Meal 4 – Cottage Cheese And Pineapple
1/2 cup cottage cheese, 1 cup pineapple chunks
Calories: 160. Fats: 2 g, Protein: 13 g, Carbs: 24 g.
Total Intake for the Day: Calories: 1182. Fats: 47 g, Protein: 58 g, Carbs: 130 g.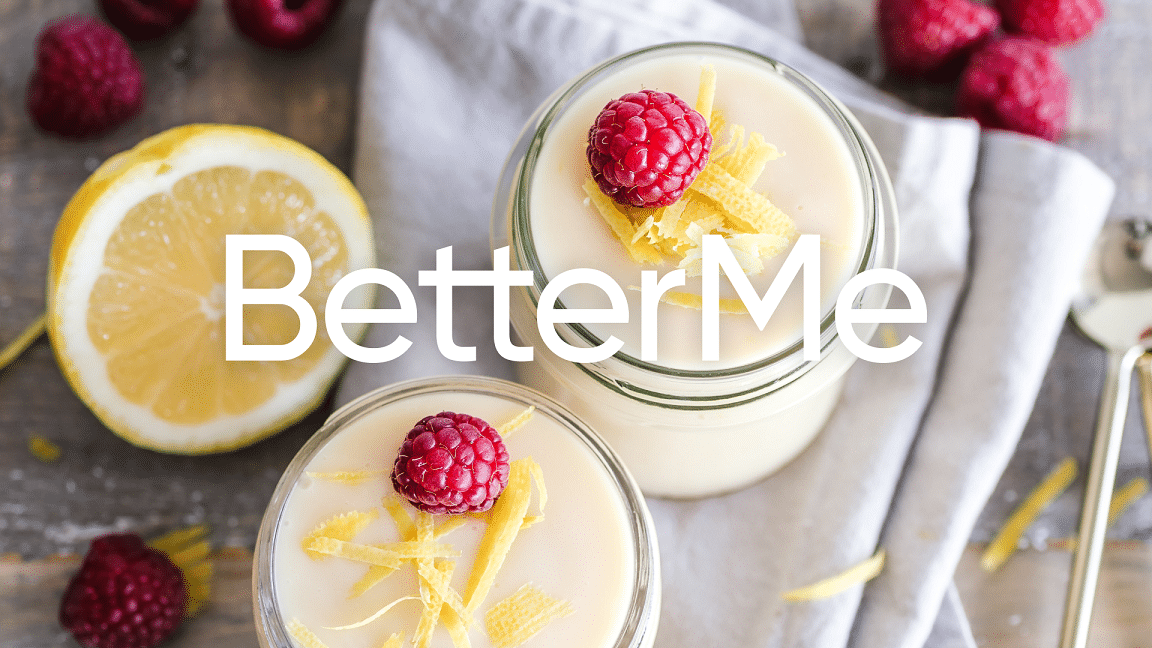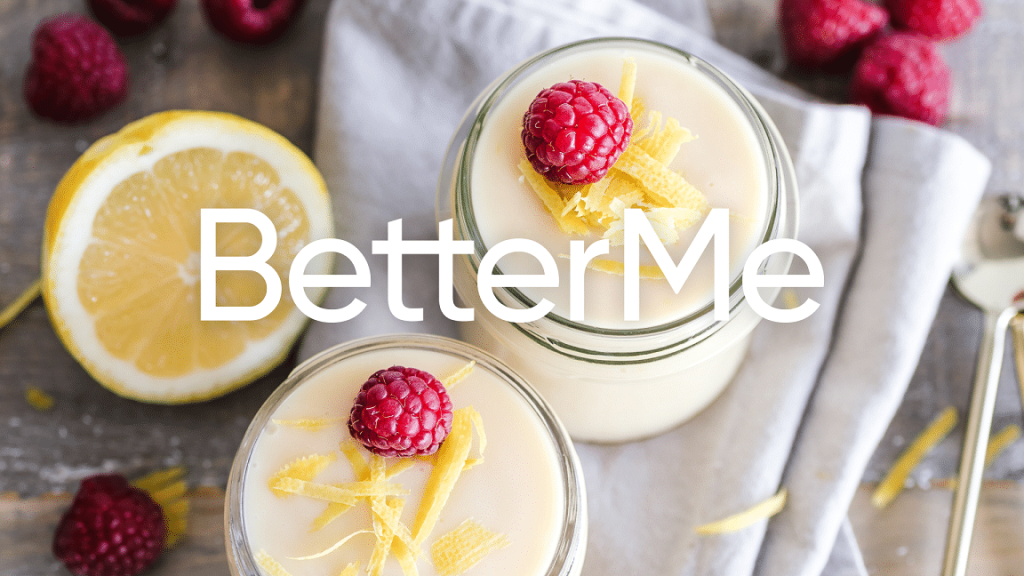 Day Three
Meal 1 – Yogurt And Berries
1 cup coconut yogurt, 150 g mixed berries
Calories: 280. Fats: 13 g, Protein: 14 g, Carbs: 21 g
Meal 2 – Chickpea Curry Jacket Potatoes (23)
2 sweet potatoes, 1 tsp coconut oil, 3/4 tsp cumin seeds, 1/2 large onion, 1 garlic clove, 1/2 thumb-sized ginger, 1/2 green chilli, 1/2 tsp garam masala, 1/2 tsp ground coriander, 1 tbsp tikka masala paste, 400 g can chopped tomatoes, 400g can chickpeas
This recipe makes 2 servings.
Calories: 276. Fats: 9 g, Protein: 12 g, Carbs: 32 g
Meal 3 – Sweet Potato & Black Bean Chilli With Zesty Quinoa (15)
1 tbsp rapeseed oil, 2 sweet potatoes, 1 onion, 2 garlic cloves, 1 red chilli, a handful of coriander, 2 tsp ground coriander, 2 tsp ground cumin, 2 tsp smoked paprika, 2 tsp homemade chipotle paste, 1 heaped tsp vegan-friendly yeast extract, 2 x 400 g cans chopped tomato, 400 g can black bean, 140 g cooked quinoa, zest and juice 1 lime, 1 tbsp pumpkin seed, 1 ripe avocado
Calories: 551. Fats: 20 g, Protein: 22 g, Carbs: 73 g
Total Intake for the Day: Calories: 1107. Fats: 42 g, Protein: 48 g, Carbs: 126 g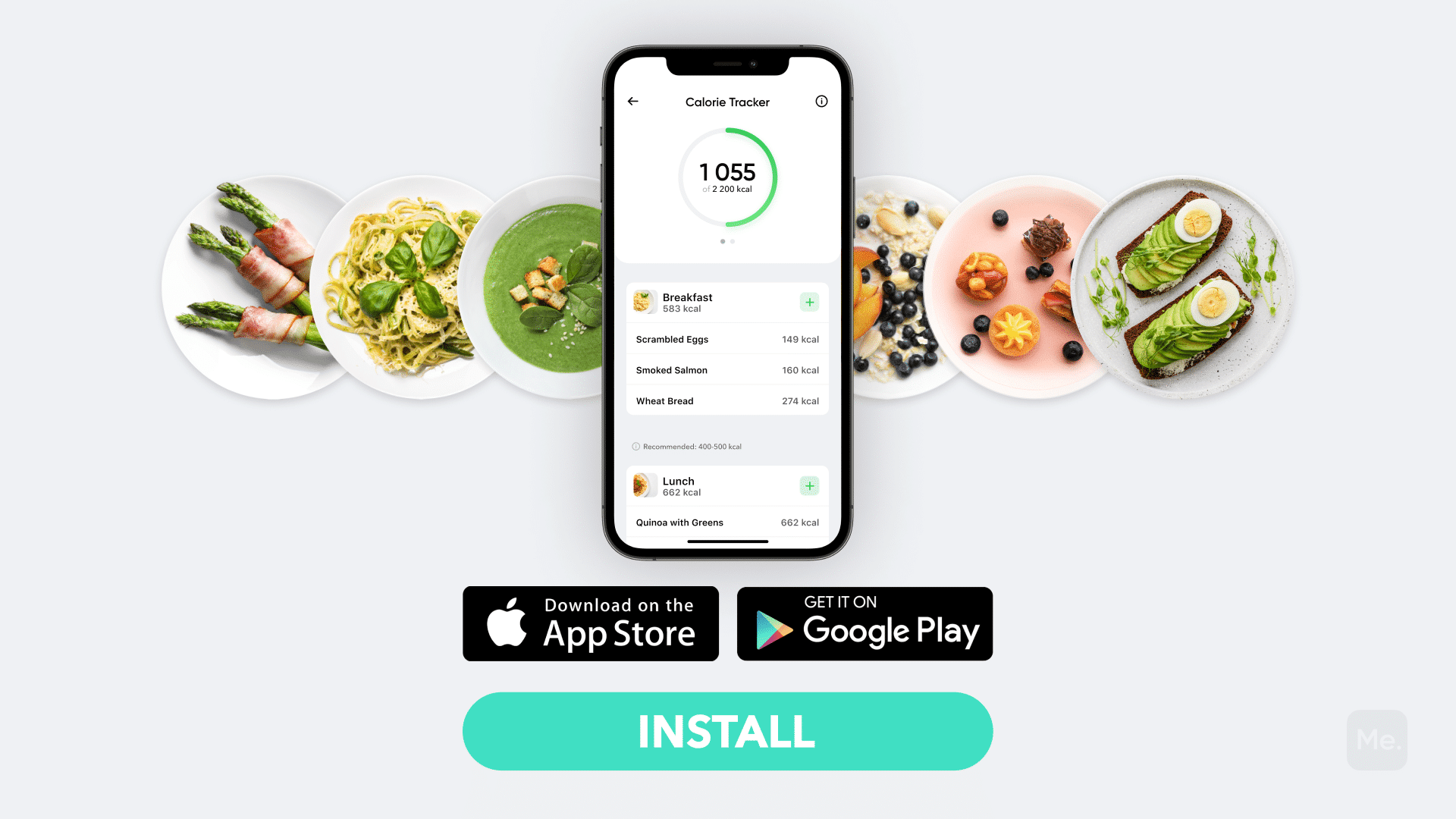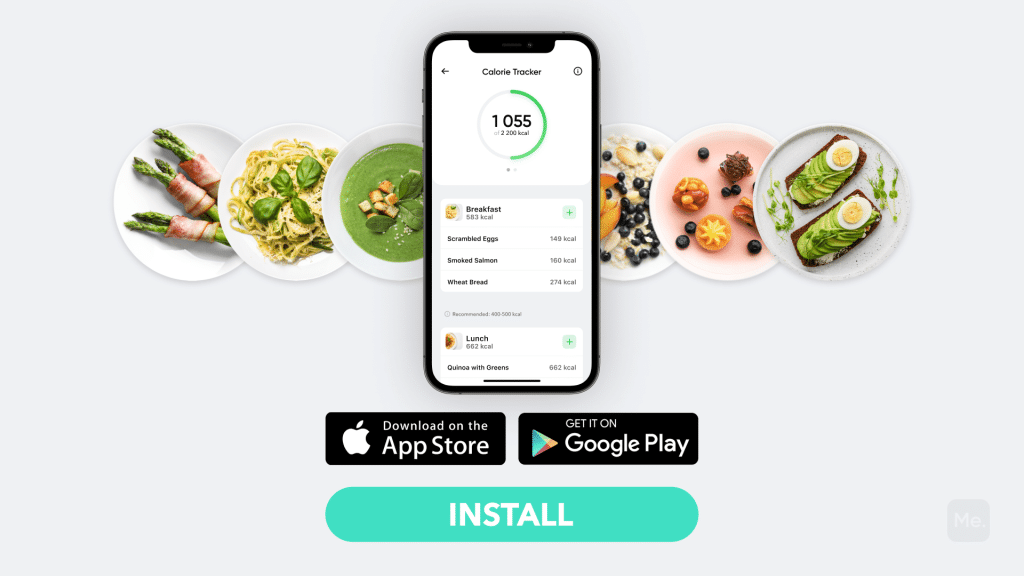 What Foods Can I Eat On The Sweet Potato Diet?
Here are some dos and don'ts concerning the 3 day sweet potato diet. You will probably note that these are guidelines that you should follow in your day to day life, whether you are on a diet or not. These are sure-fire ways to help you lose weight:
1. Prioritize complex carbs – Get rid of cakes, cookies, most morning cereals, and sugar from your diet. Instead, replace them instead with other healthy carbohydrates found in oats, brown rice, wholewheat bread, quinoa, squash, and pumpkin.
2. Avoid sugary drinks – Whether you are on the 3 day sweet potato diet or not, it is best to reduce your intake of sodas, sports and energy drinks, fruit-flavored or powdered drinks, and sweetened coffee and tea. These all are full of empty calories that contribute to weight gain. If you would like some sweetener in your tea or coffee, switch to stevia.
3. Reduce your alcohol intake – Just like sugary drinks, alcohol is replete with calories that we unknowingly consume each time we take a drink
4. Avoid added sugar – This is usually found in sodas, pastries, and sweeteners such as sugar, honey, maple syrup and high-fructose corn syrup.
5. Eat healthy fats – These can be found in avocados, nuts, and seeds. You can also consume healthy fats from fatty fish such as salmon, tuna, sardines, mackerel, and trout.
6. Consume fiber-rich foods – Foods that are high in fiber keep you fuller longer, thus keeping you within your caloric intake. Examples of such foods include 
Grains such as quinoa, barley, oatmeal, and popcorn.

Nuts and seeds such as chia, almonds, and pistachios.

Vegetables like turnips, brussels sprouts, cauliflower, sweet corn, and carrots

Fruits like apples, bananas, oranges, and pears.
What To Avoid While On The Sweet Potato Diet?
It is best to avoid highly processed   refined carbohydrates, alcohol, saturated fats, and sugary drinks.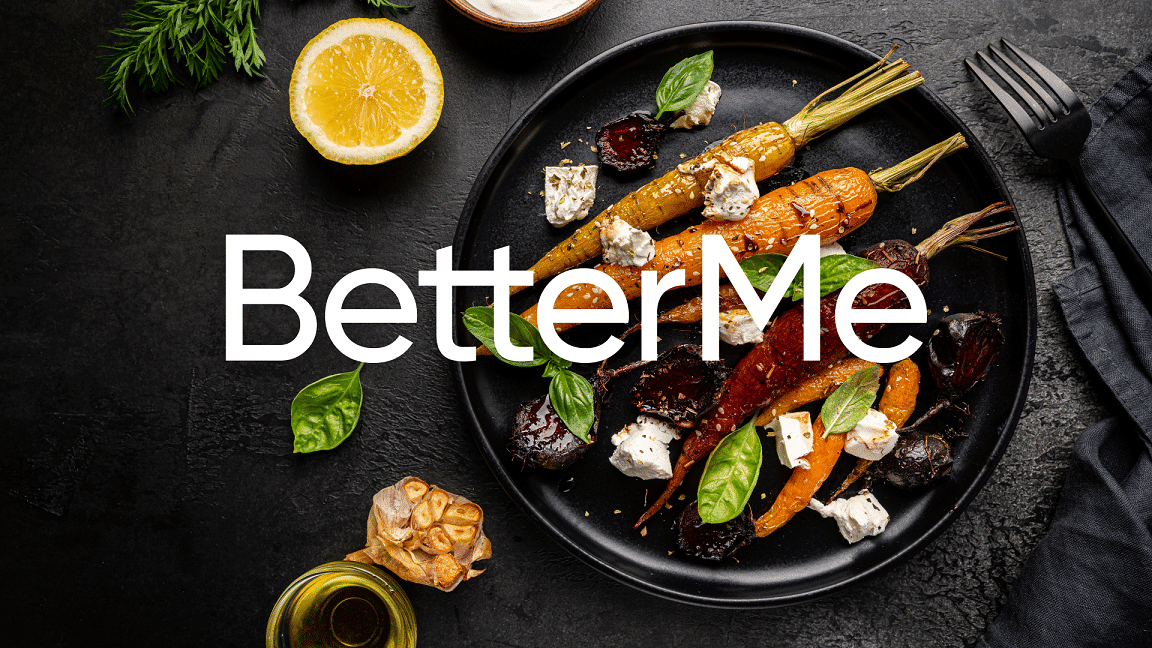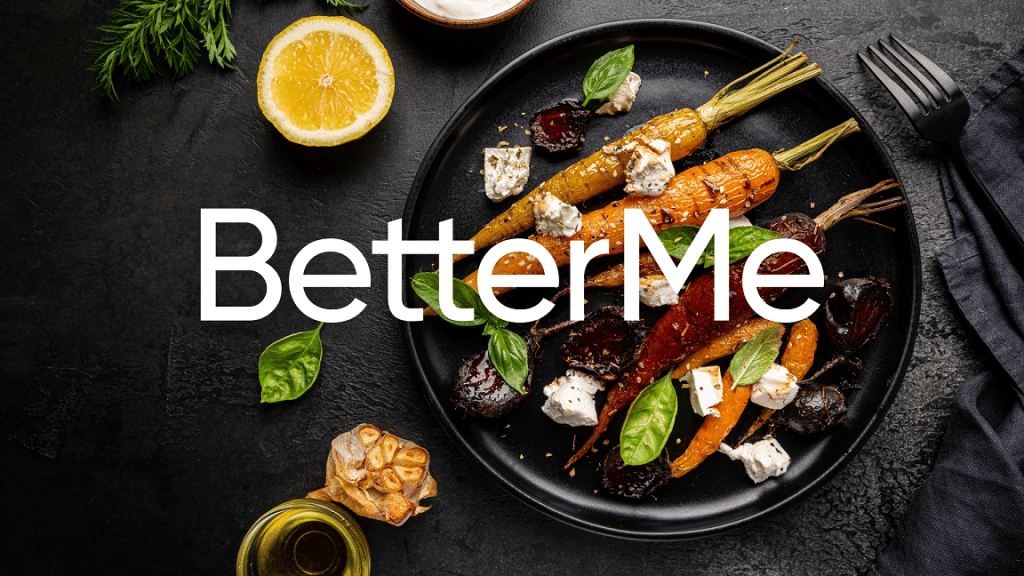 Are Sweet Potatoes Keto-Friendly?
No, they are not. A ketogenic diet is a high-fat, very-low-carb diet that requires you to remove almost all carbohydrates from your diet and replace them with fat. Sweet potatoes are relatively high in carbs and thus would not be considered keto-friendly (2). Therefore anyone considering or already on a keto diet cannot participate in the sweet potato diet. Anyone ignoring this fact will be "kicked out" of ketosis and therefore derail their weight loss plans.
What Are The Side Effects Of Eating Too Many Sweet Potatoes?
Side effects of these starchy carbs are quite rare. However, eating too many of these carbs could turn your skin and nails a little orange. Also, people with a history of kidney stones should avoid having too much of this carbohydrate. It has high oxalate levels, which can contribute to the formation of calcium-oxalate kidney stones (5).
Who Should Try The 3-Day Sweet Potato Diet?
Generally speaking, this eating plan should not be followed by anyone. There are better ways to lose weight, such as reducing your calorie intake by 500 to 1000 calories a day with exercising for about 30 minutes each day. However, for people who are carb-cycling, this eating plan could work for them.
Carb-cycling is a very strict high-level nutrition strategy that alternates between high and low intakes of carbohydrates. This eating plan is usually followed by athletes and bodybuilders who want to drop body fat quickly and get more muscle mass before a competition. It could also be used to overcome a weight loss plateau or kick start weight loss but only under the instructions of a doctor or dietitian (10).
The Bottom Line: Is The 3-Day Sweet Potato Diet A Good Way To Lose Weight?
No, it is not. Many versions of this diet are either extremely low in calories, incredibly restrictive, or cut out the major food groups that we need to sustain ourselves. While you may lose weight eating like this, you will most likely gain all the weight back (and probably even more) once you stop eating like this.
The best way to kick start any weight loss journey is to start by eating healthy, within your recommended energy intake, practicing control over portions, and regularly exercising. If you are unsure how to do this, please first speak to a doctor or dietitian for guidance.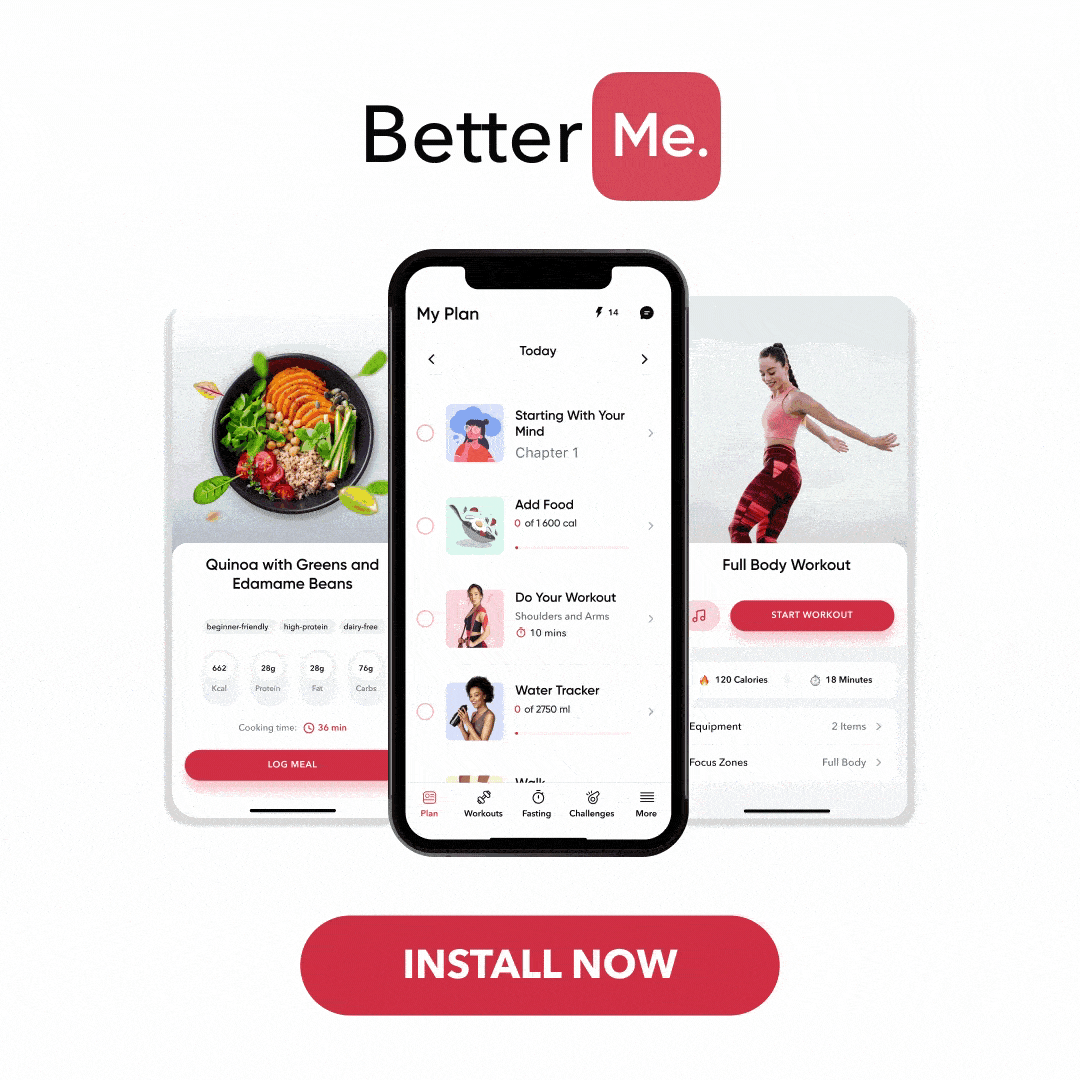 DISCLAIMER:
This article is intended for general informational purposes only and does not address individual circumstances. It is not a substitute for professional advice or help and should not be relied on to make decisions of any kind. A licensed physician should be consulted for diagnosis and treatment of any medical conditions. Any action you take upon the information presented in this article is strictly at your own risk and responsibility!
SOURCES: