Whether we have a cold, or acne, lemon oil will be a gentle helpful extract that improves our body and skin. It has a lot of qualities people rarely think about. Lemon essential oil is a refreshing substance originating in the skin and the fruit of the lemon. Thanks to a high level of antioxidants, this lemon oil can be used in cosmetics as well. It is often added to hair products, skin cleansers, and washes. Another amazing thing about this essential is that lemon oil is rich in aromatherapeutic qualities. This means that if you have problems at work, you can't concentrate on a single thing, or just desire to dive into a state of serenity then lemon oil extract is at your service. In this article, you will find out how the lemon essentials can be used in cosmetics, aromatherapy, and as a part of medicine.
Is Lemon Oil Good For Your Skin?
We all at some point have skin issues, and it affects our personal lives, and jobs because skin condition is the first thing people pay attention to. That is why a lot of people look for cosmetics that could help them deal with this problem. In this case, lemon oil can be good for your skin. 
The lemon essential oil is mostly obtained from the lemon peel and it has a sweet, sharp scent (6). Now it is widely used in the cosmetics industry, especially when it concerns skin issues. Due to its antiviral, antibacterial, absorbent, and astringent properties lemon oil is added to cosmetic skincare products. The lemon oil benefits skin care:
Lemon oil has antimicrobial properties. It demonstrates antibacterial and antifungal effects when you dilute and apply it to the skin

(

8

).

Are you sick and tired of acne and acne scars? No worries because thanks to antimicrobial and astringent properties, it reduces inflammation and bacteria that cause inflammatory acne. Moreover,

astringents can help you get rid of dead skin cells that clog pores

(

10

).

People often add lemon extract to facial cleansers. It will freshen up and clean your skin. You can add a lemon oil drop to your cleanser and wash your face with it. Still, it is recommended to do it once per day because it can dry out your skin.

Limonene, citric acid, and pinene in lemon oil are helpful in eliminating bacteria. This makes lemon oil an excellent ingredient for cleansers, soaps, and body washes as it can help to keep your pores clear while removing the bacteria

(

6

).

The face is the first thing people look at when they see each other. Hence, people spend a lot of money on facial procedures. Other lemon essential oil benefits for skin are aging prevention and regaining skin elasticity. The point is that lemon oil is full of antioxidants and vitamin C which contribute to skin rejuvenation.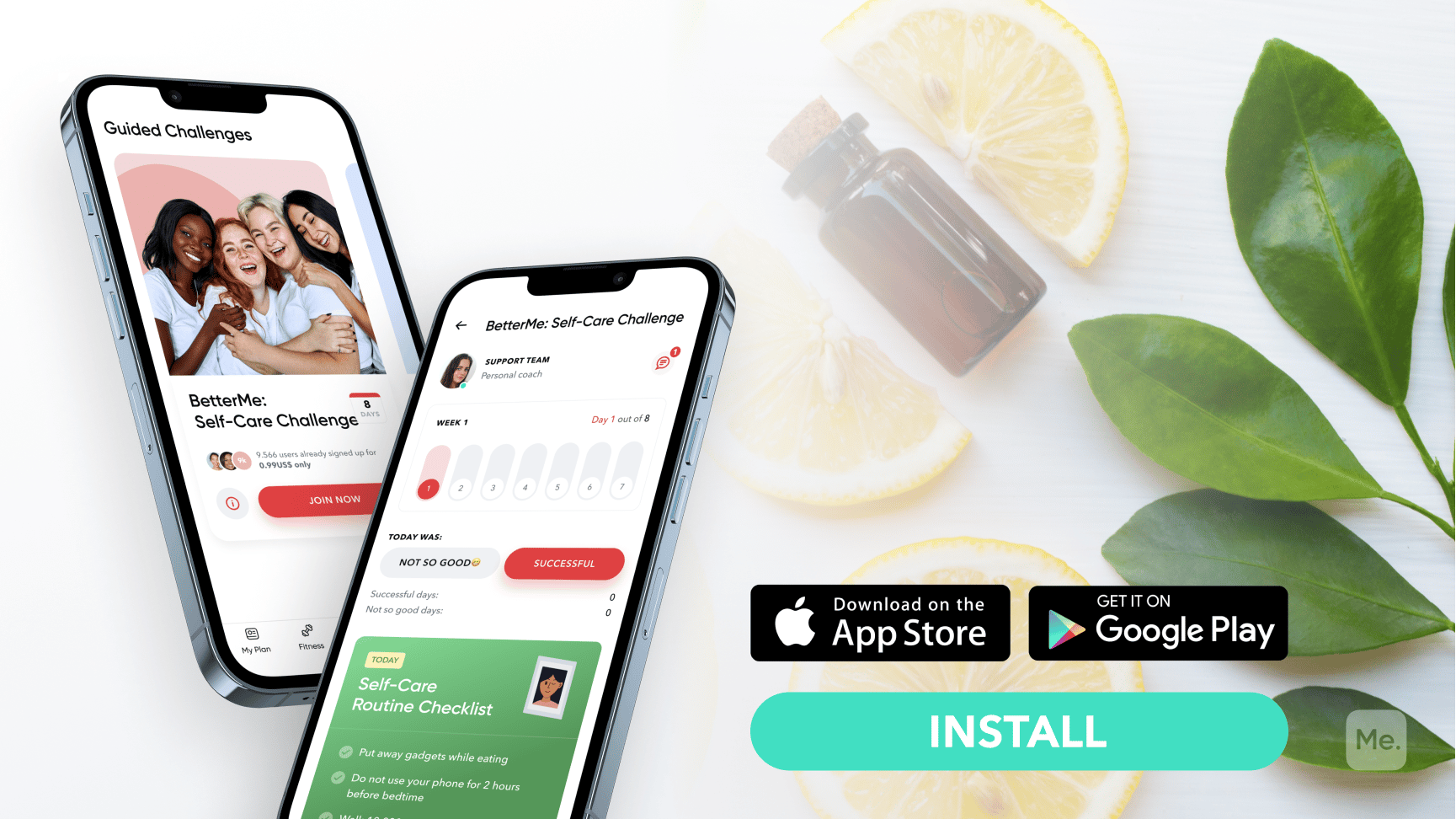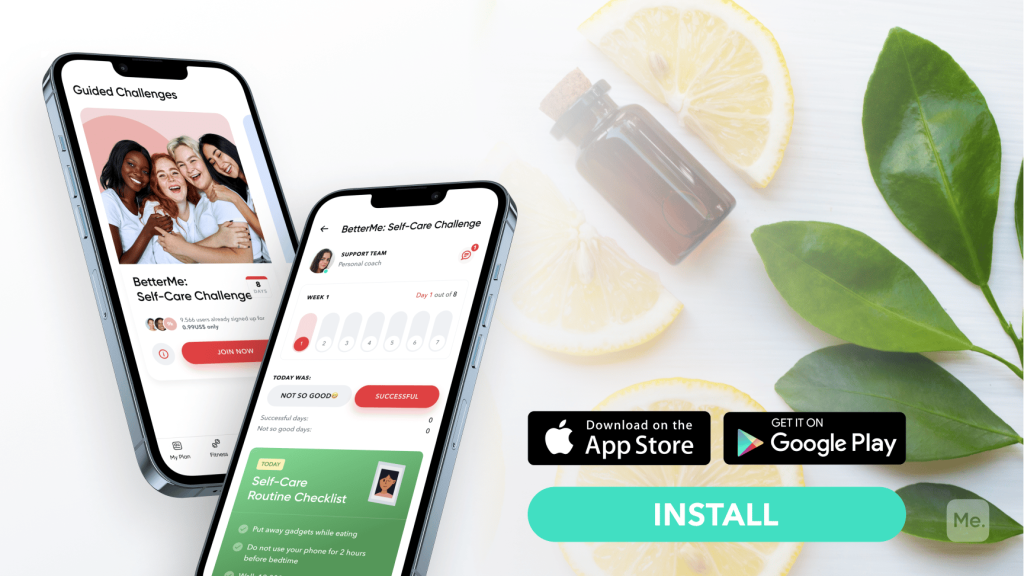 Can Lemon Oil Lighten Skin?
When it comes to summer, a lot of people desire to have a bronze-looking tan. However, sometimes they abuse the amount of tan spray and encounter hilarious and terrible consequences. Then they look for the best ways to lighten their skin, and the good news is that you don't need to splurge money on expensive skin-lightening procedures. All you need to have is lemon oil.
There are three components in the lemon extract which contribute to skin lightening:
Citric Acid
Limonene
Alpha Hydroxy Acid
These three natural components will help you lighten your skin. More specifically, they:
Tone your skin complexion

Eliminate hyperpigmentation

Stimulate the replacement cycle of skin cells

Abolish dark spots and scars 

Gently exfoliate dead cells in the epidermis

Act as natural skin bleaching agents

Remove tans

(

4

).
You might be wondering how you can use lemon oil for skin lightening. There are different ways; you can do them on your own, or use skincare cosmetological services.  Here are a couple of ways with the help of which you can implement lemon essential oil for the skin:
Face washing.

Unscrew the bottle of your face washing liquid and pour a couple of drops of magical lemon extract into it. Wash your face with it and observe how your skin becomes invigorated and lighter.

Moisturizing

. Moisturizing your skin is good for blood flow and skin condition in general. You can add a few drops to your moisturizer. It will lighten your skin quickly. 

Body lotion

. How about lightening your whole body? Take your favorite body lotion, add a few drops of lemon oil and enjoy the soft, well-scented skin. 

Steaming

. This procedure can be used with different goals. You cover your head with a towel to enclose steam and inhale hot water. Due to

facial steaming, the pores on your face are open and you get rid of the dirt and debris stuck within your pores

(

4

).

When you add lemon oil to water the lemon steam moves to the pores and lightens the skin.

Oil Cleansing.

This is a method where you pour some lemon oil drops on a hot washcloth and dab it on your face. Do this procedure twice per week and you won't recognize your skin.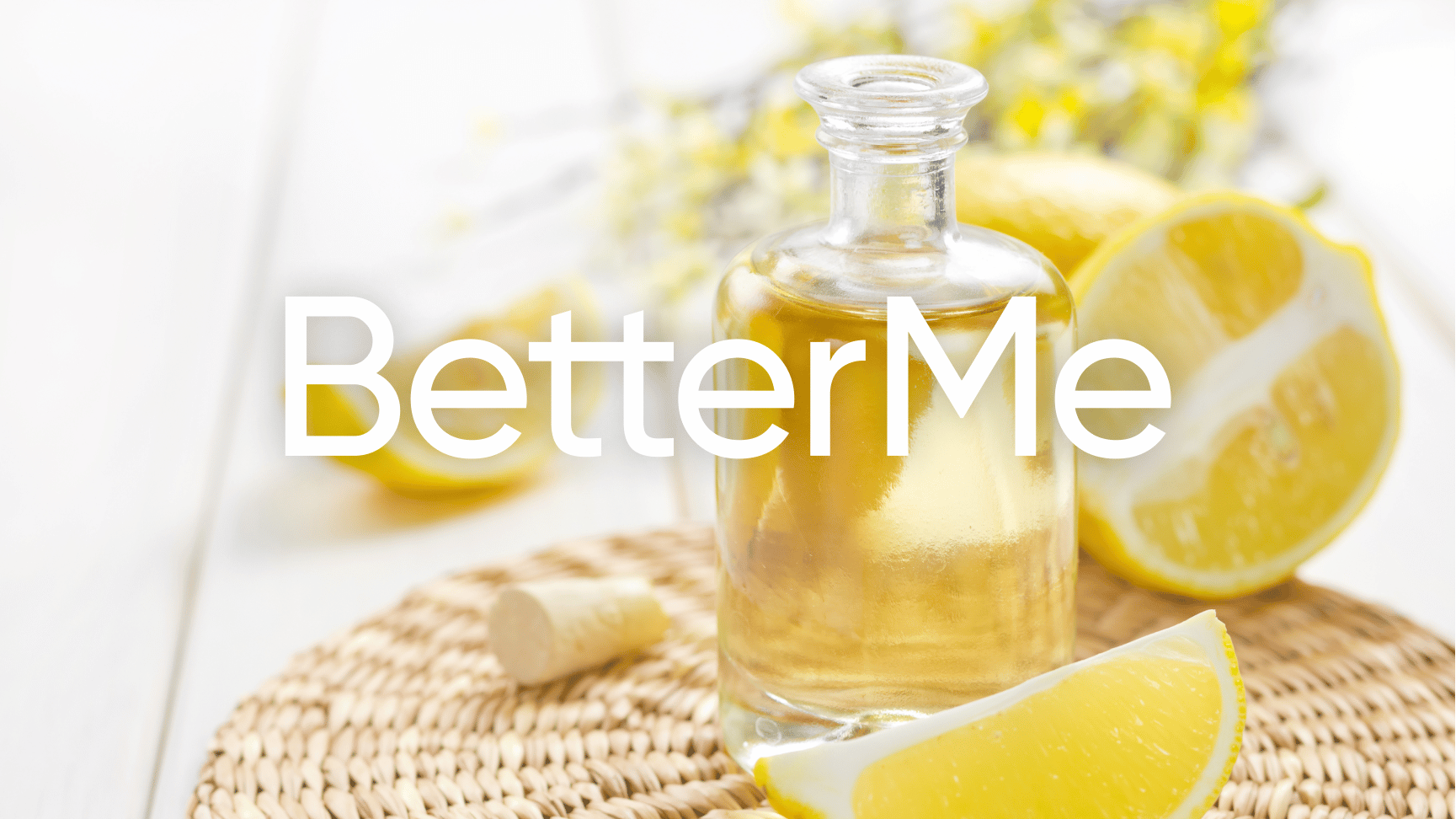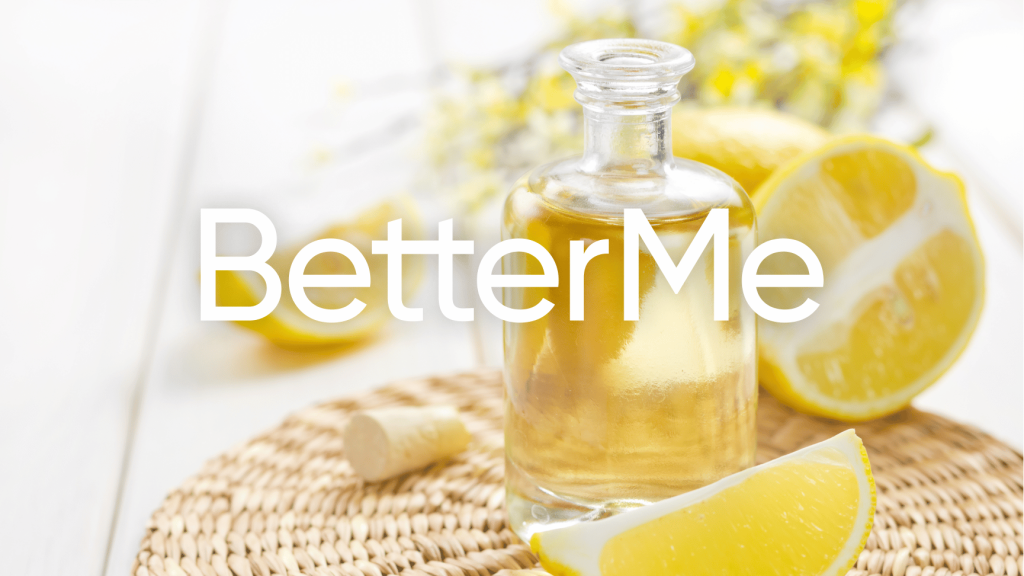 Does Lemon Oil Lighten Dark Spots?
Before we discover whether lemon oil can lighten dark spots we need to understand how they occur. 
Hyperpigmentation is when some parts of our skin are covered with dark spots or dots. The reasons for dark spots on your skin are:
Sunbathing. Those who want a nice tan spend a lot of time in the sun. Because of sun exposure, dark dots can appear on your skin.

Skin hyperpigmentation can appear from acne. Usually, post-inflammatory hyperpigmentation is a side effect of a healed acne lesion which makes your complexion uneven

(

3

).

The third more physiological reason is the excess of melanin. It gives hair, skin, and eyes their color. 
Lemon essential oil can help you treat pigmentation spots. Lemon oil is rich in vitamin C which reduces hyperpigmentation and melanin-producing skin cells. As mentioned above, lemon extract contains antioxidants that remove dead skin cells. 
Various face and body products fight hyperpigmentation. However, you don't need to rush to the beauty shop and purchase the most expensive creams. You can make these essentials on your own at home. It is important to always dilute essential oils with a carrier oil such as rosehip, argan, jojoba, or pomegranate. A patch test is necessary before using the essential oil. The effect of essential oils might take weeks or months to show up, so try to stay patient and follow a regular skin routine (9).
Before applying any product with lemon oil on your skin make sure you check the safety information:
All plant essential oils are highly concentrated. You can use them only in small quantities mixed with other ingredients so that you won't hurt your skin

(

6

).

So, it is rather harmful to apply lemon oil directly to your skin. Instead, dilute it within lotion, other oils, or moisturizers.

Before using lemon essentials it is recommended to take a patch test which will show whether you are allergic, or sensitive to lemon containing products. 

If you are epileptic, pregnant, or have other health conditions, it is advisable to consult a qualified doctor or aromatherapist before using lemon extracts. 

It is advisable not to take lemon oils orally.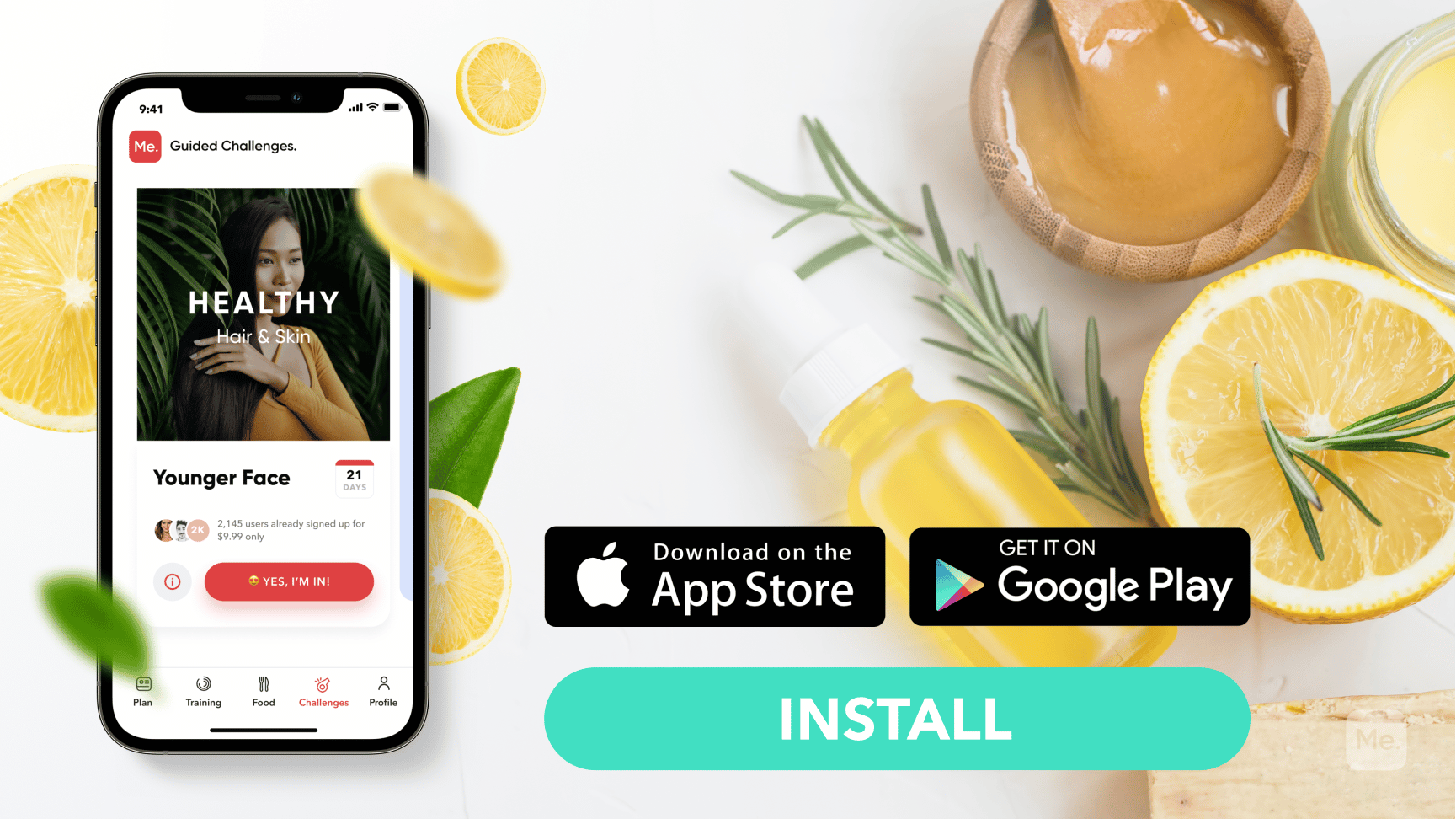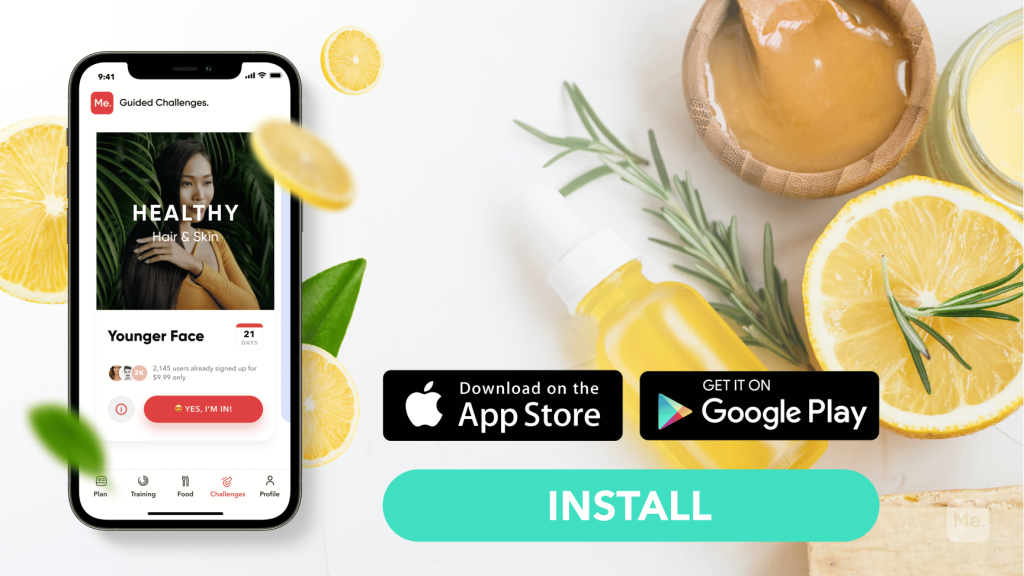 Can Lemon Oil Lighten The Face?
You might enjoy strolling on the beach on a sunny day or playing joyful games with your friends in the park in the hot weather. Because of this, we might go through facial changes. Face skin can get tanned or irritated. With the help of cosmetological procedures, you can eliminate this problem. However, there is a better and much cheaper way. Lemon oil does not only invigorates your skin cells and destroys germs, it can actually lighten your skin.
Lemons are known for bleaching and healing properties and astringents. This makes them ideal for skin toning, tightening large pores, and eliminating oily skin. Besides skin-toning lemon oil owns other valuable benefits: 
It brightens dull skin;

Lemon oil lightens hyperpigmentation and dark spots;

It kills acne and germs.
Lemon essential oil for skin lightening contains hesperidin which reduces the production of melanin. The excess of melanin leads to uneven skin tone, acne, dark spots, or pigmentation. 
That is why adding lemon oil to your beauty routine is a perfect choice. Lemon essential oil benefits for the skin are effective when you know how to use them properly. Here are a couple of ways that will be helpful with face skin lightening:
Face mask.

This is a simple

lemony, super-lightening face mask that will invigorate your skin. Whip up 1 teaspoon of

orange peel powder

, 4 drops of

lemon essential oil

, and 2 teaspoons of

thick Greek yogurt

(

4

).

Once you apply this mask to your skin, let it sit for 10-215 minutes, and then wash it off with water. You can repeat this procedure two times per week.

Face toner

. Lying too much in the sun will lead to unnecessary spots on your skin, especially your face, chest, and neck. Hence, the lemon essential oil toner will be an excellent lifesaver. Thanks to antioxidants and limonene you can get rid of skin uneven pigmentation.




You can make a lemon oil toner at home. For this, you will need to

combine ¼ cup of witch hazel with ¼ cup of rose water or cucumber water. Pour six drops of lemon essential oil into the mixture and shake well before each use. You can apply this toner on your face, neck, and chest by using a cotton pad. Please note that toners can dry your skin so it is important to moisturize after it dries for healthy skin

(

2

).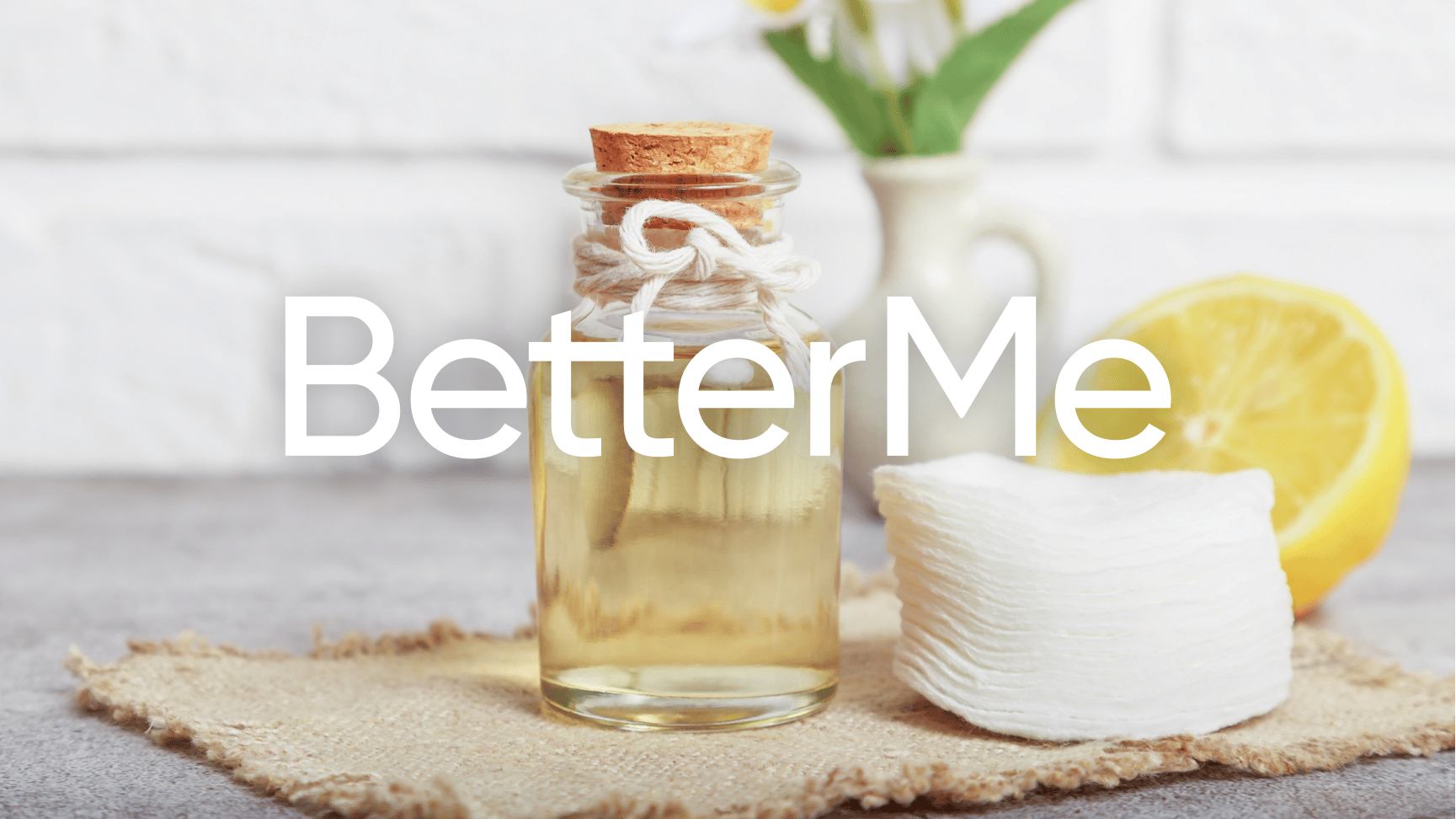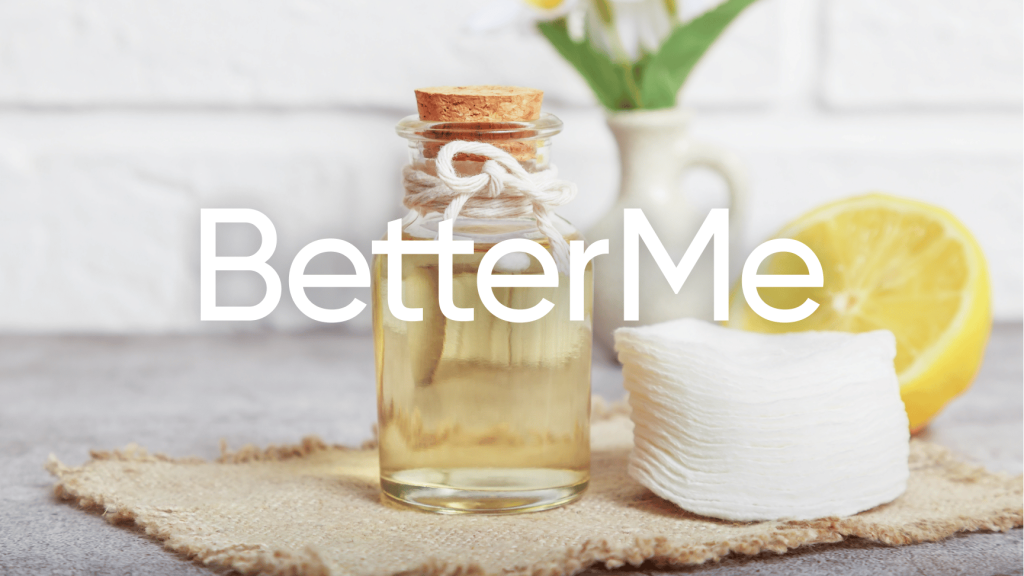 Is Lemon Oil Good For Hair?
Lemon oil is a wonderful essential that has many healthy and cosmetological qualities. You can dilute it and apply it to the skin, or diffuse it and inhale it as an exotic aroma. But is lemon oil good for hair? 
The thing is our hair craves vitamins, and when we lack them our hair becomes dull, and it grows slower than usual.
Lemon oil is perfect for your hair because it has a large amount of vitamin C and astringent properties. They both prevent hair fall and rejuvenate your skin. Lemon oil mixture is often used in massages as a way to increase blood circulation and stimulate hair growth. (7).
Here are the lemon oil hair benefits:
Do you want to make your hair lighter and shinier? The lemon essential can help you here because it has bleaching properties. With the help of citric acid, a lemon becomes a natural bleach, and it lightens your hair without any artificial chemicals.

The lemon oil also works as a tonic that makes your hair stronger and shinier.

Lemon essential oil can regulate the reproduction of sebum on your scalp. Hence, you won't need to worry about too oily skin and greasy hair.

Due to its anti-inflammatory properties, lemon oil soothes your skin and makes it grow faster. 

Antimicrobial, antibacterial, and antifungal qualities allow lemon oil to get rid of dandruff and dry skin. The point is that lemon unclogs the pores around follicles, and it eliminates dandruff.
How To Apply Lemon Essential Oil To Your Hair?
Even though lemon oil sounds like a magical essential that fights any problem you should still be careful with applying lemon oil to your skin and hair. The citric can lighten your hair, but when you abuse lemon oil and get out on the street, the mix of sun and lemon oil can create skin irritation or even rash.
To avoid unnecessary consequences you need to stick to a couple of os simple rules:
Mix lemon oil essential with other oils (castor oil, sesame oil, or almond oil) before applying it to your hair.

Add lemon oil to your shampoos for a better effect. Pour a couple of drops into it and leave your hair with shampoo for a few minutes. 

Always dilute lemon oil before dabbing it on your hair.

You can add lemon oil to your hair mask and massage your scalp for a couple of minutes.

Rinse your hair thoroughly before going out, so that you wouldn't get skin irritation.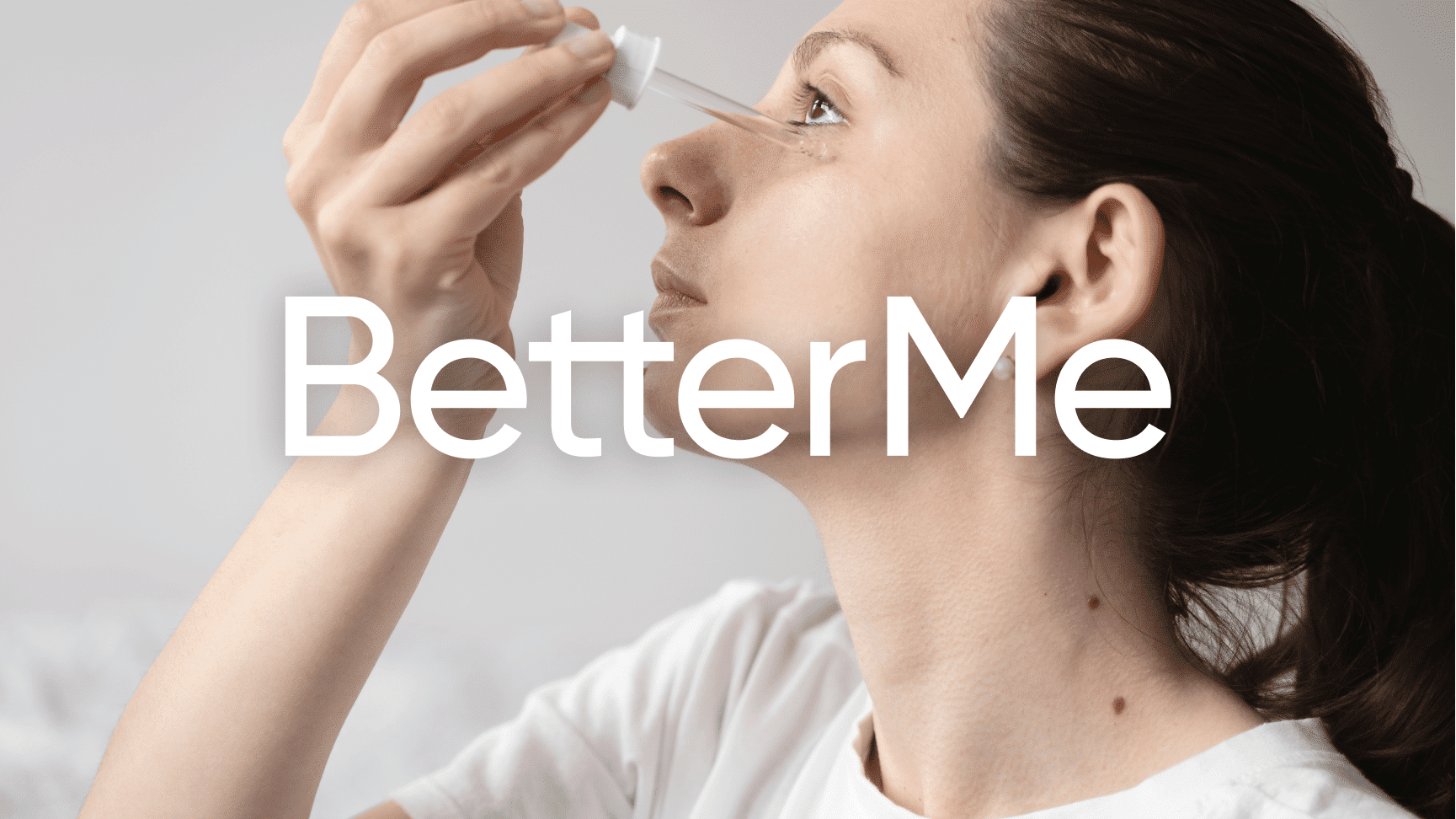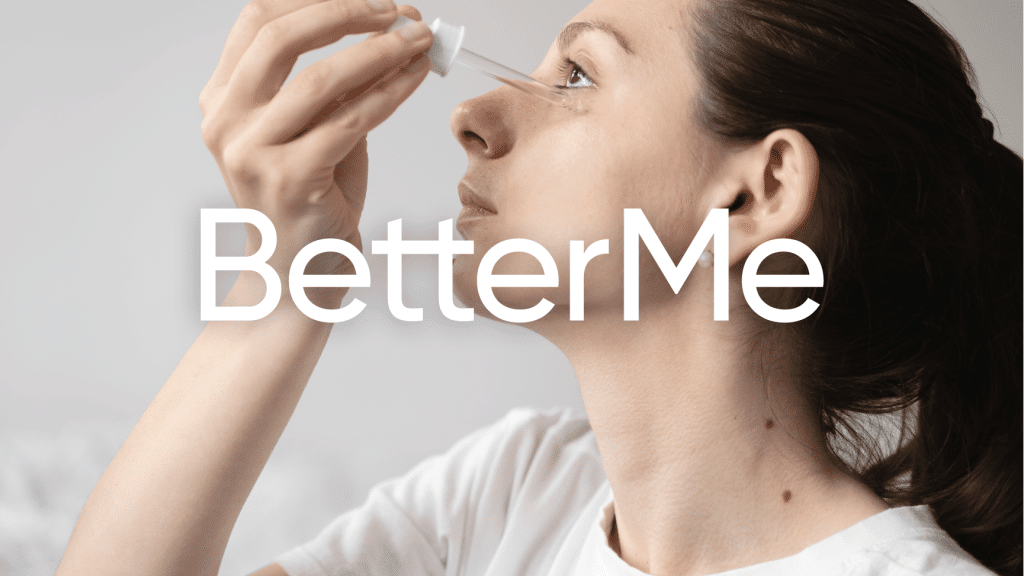 Which Is Better: Fruit Oil Or Peel Oil?
When it goes to purchasing lemon oil people mull over whether they should consider fruit oil or peel oil. The point is that lemon peel oil or citrus lemon peel oil is extracted from the oils in the peel which makes it highly concentrated (10). 
It is derived from the rind of the lemon and can be used as a fragrance component in some products. They can fight skin problems, such as hyperpigmentation, acne, or wrinkles. Lemon peel is also rich in antioxidants which detoxify the skin and kill germs. 
However, when exposed to air, this fragrance ingredient oxidizes. It can irritate your skin or make it more sensitive to irritation. There is the main compound limonene which is also considered to be a solvent. Unfortunately, it can toughly affect your skin  (10). A lot of lemon essentials are used from processed peels which can affect our skin badly if we don't use them properly. It is recommended to use lemon oil which was extracted from cold-pressing. Add it to your hair conditioner, face wash, or shampoo.
If you desire to make your hair look better and healthier but haven't enough money for lemon oil you can make it at home.
Here is a simple guide on how to make a peel lemon oil at home: 
Rinse the fruit carefully and peel the rind of the lemon with a peeler.

Take a sieve or any other pressing device and squeeze the lemon peel

over a jar. It can be quite hard and challenging but don't get frustrated when you get only a couple of drops, just keep pressing.

Leave the extracted oil for a few days in a freezer. The oil will remain in the liquid form while the remainder freezes. Therefore, you can easily pour out the oil. 

Make sure you use the oil in the first six months since it has a short shelf life. 

Mix it with other oils or use it for cooking.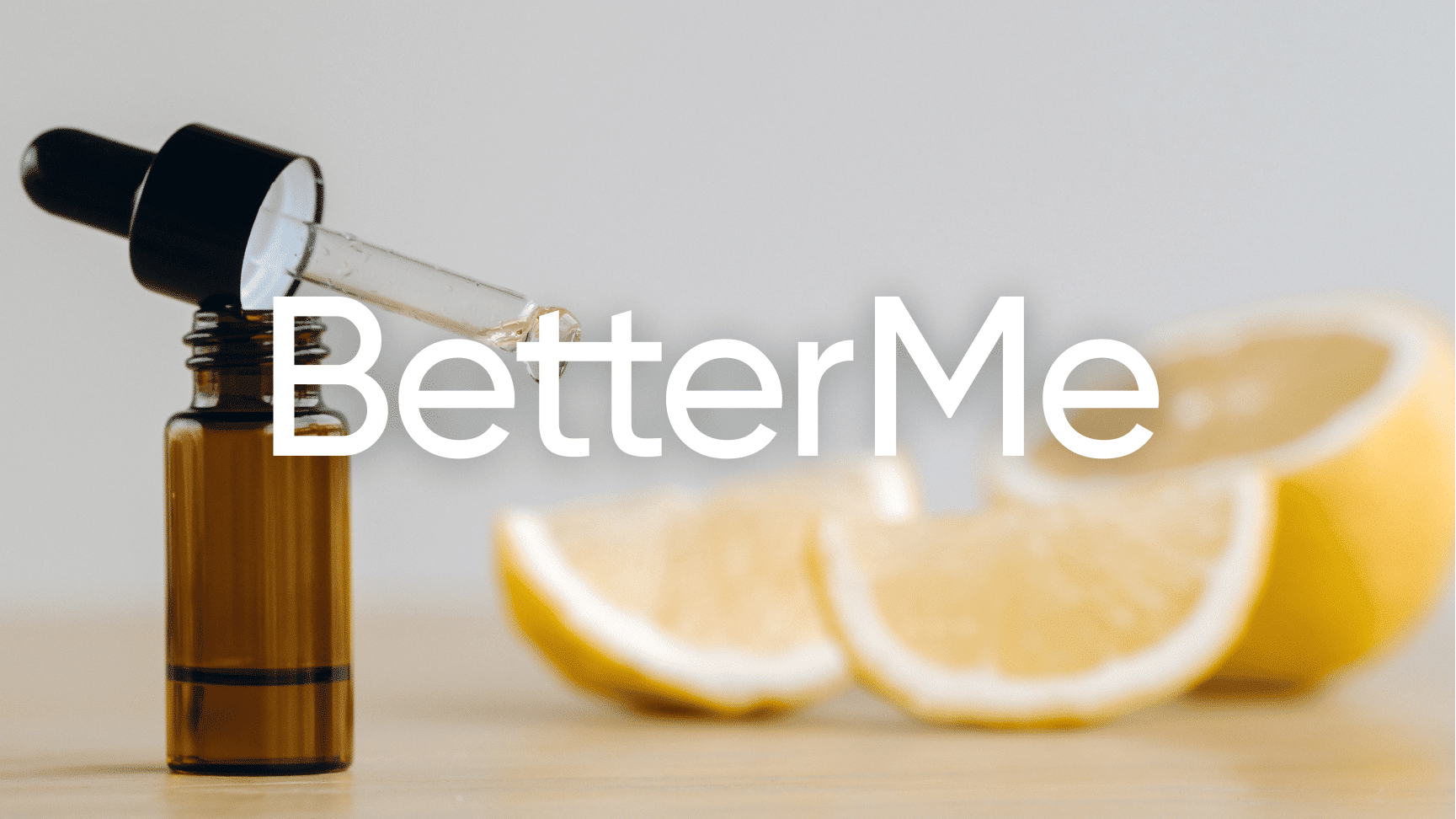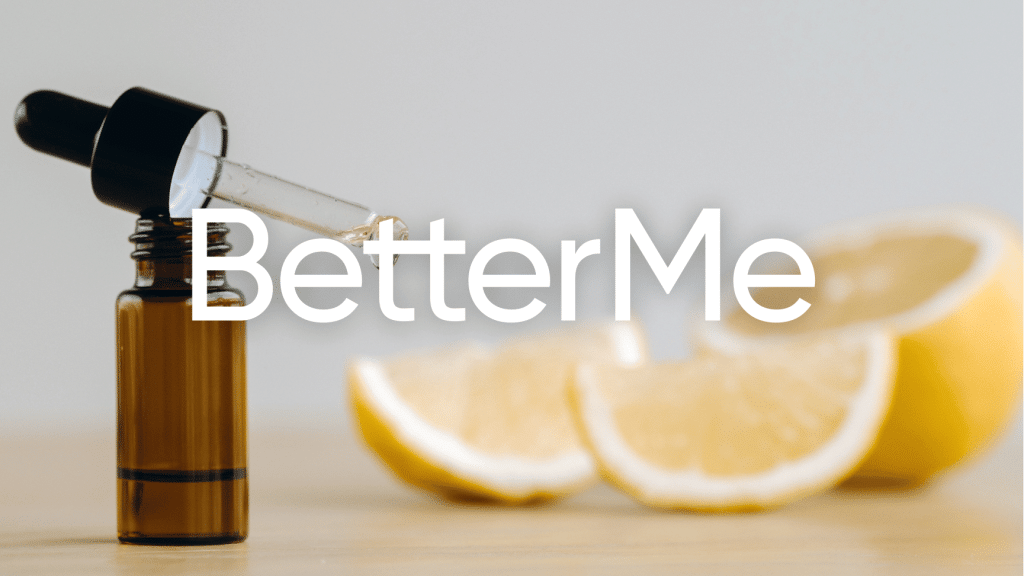 What Are The Other Uses Of Lemon Oil?
We now know that lemon oil has a huge amount of benefits. However, it is only the beginning because besides skin and hair care, lemon essential oil can be useful for treatment, massages, and even more. Keep reading and explore other amazing lemon extract qualities.
Jazz up your laundry routine with a few lemon oil drops. It will not only freshen your laundry but also bring a great smell to your clothing. 

Tired from work? Too stressed or overwhelmed with duties? No worries, you can relax your nerves by adding 2-4 drops of lemon oil to a room diffuser and enjoy a gentle aroma. It also destroys air germs. 

Summer is the insects' time. They come alive and annoy us every day and night.

Create a perfect insect repellant by

combining lemon with

peppermint

and

eucalyptus essential oil

along with

coconut oil

(

1

).

Lemon essential stimulates the immune system by cleansing the blood and activating blood cell formation. It protects your body from flu or other viruses. 

A lot of masseuses use lemon oil extracts in their massages. It softens the skin and relaxes when inhaling the fresh smell. 

Hippocampus is responsible for concentration and the ability to memorize things better. Lemon oil activates the center of the hippocampus in the brain which leads to better concentration and memory. If it's hard for you to make decisions then the lemon extract is beneficial to you because it aids in clearing your mind and allows you to focus on important things only. After consuming lemon or using lemon oil on skin people who have emotional outbursts during challenging intellectual tasks feel much calmer and relaxed

(

5

).
Conclusion
Lemon oil essential is a versatile component for your beauty routine, better health conditions, and emotional state. Due to its antibacterial, antiseptic, antioxidant, and antidepressant properties, lemon oil is perfect for your personal wellness and health care routine. 
It is used as an important component for skin and hair products: lemon oil eliminates dandruff, softens the skin, cleans the pores, kills acne and dark spots.
The extract provides the immune system with beneficial protection against different viruses. 
Also, your brain can work better and relax when you smell a lemon scent in the air. People who stress out usually pour a couple of drops into the diffuser and enjoy the serene flow.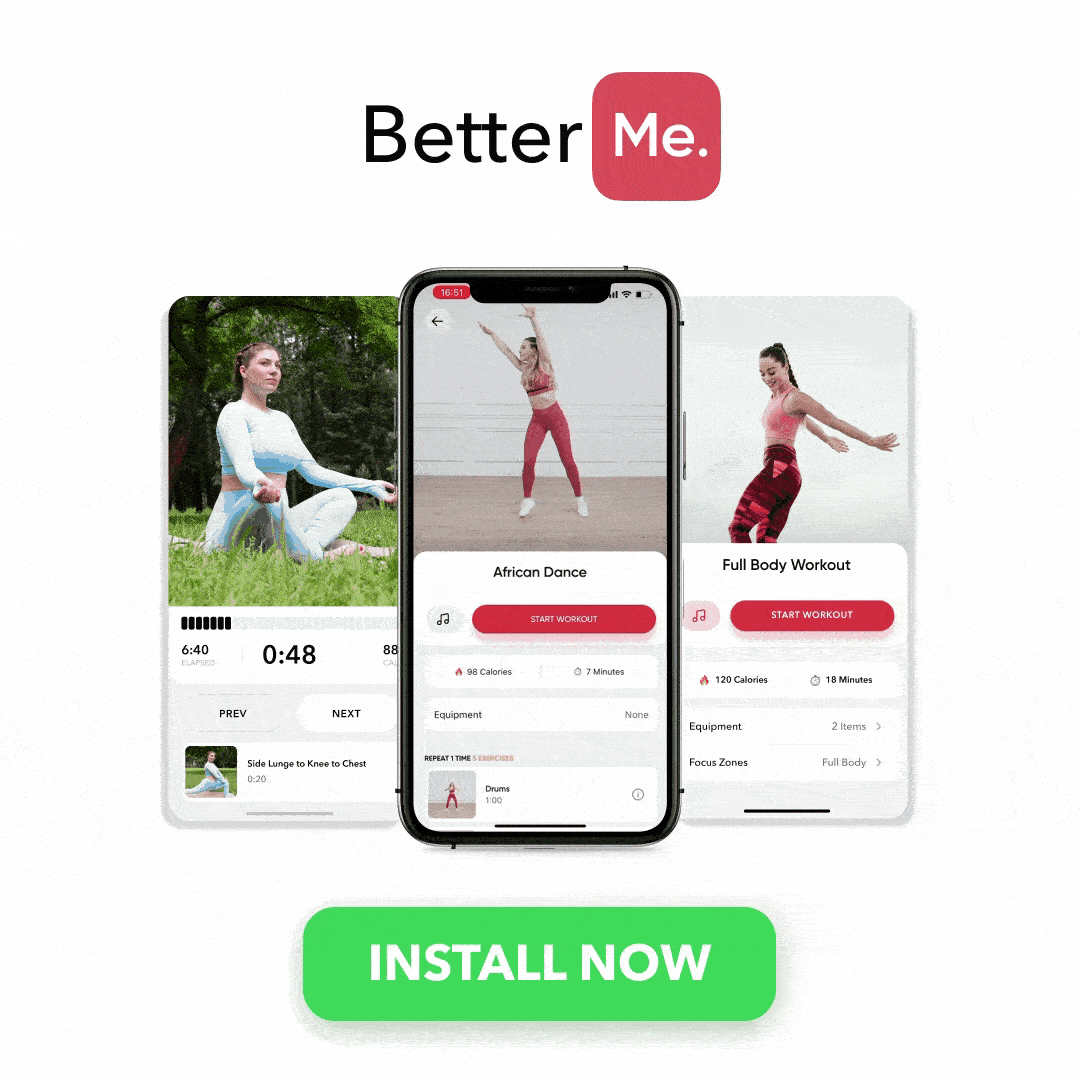 DISCLAIMER:
This article is intended for general informational purposes only and does not address individual circumstances. It is not a substitute for professional advice or help and should not be relied on to make decisions of any kind. Any action you take upon the information presented in this article is strictly at your own risk and responsibility!