What you eat matters a lot.The right foods can help improve your mood, give you more energy and even help you live longer. Eating nutritious meals is especially important if you're trying to lose weight, manage a chronic illness or simply feel your best (1). Fill half your plate with fruits and vegetables, a quarter with whole grains and the remaining quarter with lean protein. In addition to promoting weight loss, this eating pattern is often recommended to improve heart health, reduce inflammation and lower the risk of chronic diseases like diabetes and some types of cancer (5).
What's In A Hummus Bowl?
Native to the Middle East, hummus is a thick, creamy paste made from chickpeas, tahini (sesame seed paste), olive oil and lemon juice. It's typically served as a dip or spread, but can also be used as an ingredient in salads, wraps and grain bowls.
Hummus is an excellent source of plant-based protein, fiber and healthy fats. It's also low in calories and sodium, making it a heart-healthy food choice (4).
In addition to being nutritious, hummus is also incredibly versatile. You can use it as a dip for veggies or pita bread, or as a spread on sandwiches and wraps. You can also use it in place of mayonnaise or other high-fat condiments.
Hummus Bowl Ingredients
The ingredients in a hummus bowl will vary depending on the type of hummus you're using and your personal preferences. However, most bowls will include some combination of the following ingredients:
Hummus:

May be store-bought, or homemade.

Grains:

Can be quinoa, rice, farro or any other grain of your choice.

Vegetables:

Common vegetables used in hummus bowls include spinach, tomatoes, cucumbers, carrots, bell peppers and radishes.

Protein:

Can be tofu, chicken, fish or any other protein of your choice.

Toppings:

Can include olives, feta cheese, avocado, green onions or any other toppings of your choice.

Herbs and spices:

Can include parsley, mint, cilantro, paprika or any other herbs and spices of your choice.
Read More: Difference Between Complete And Incomplete Proteins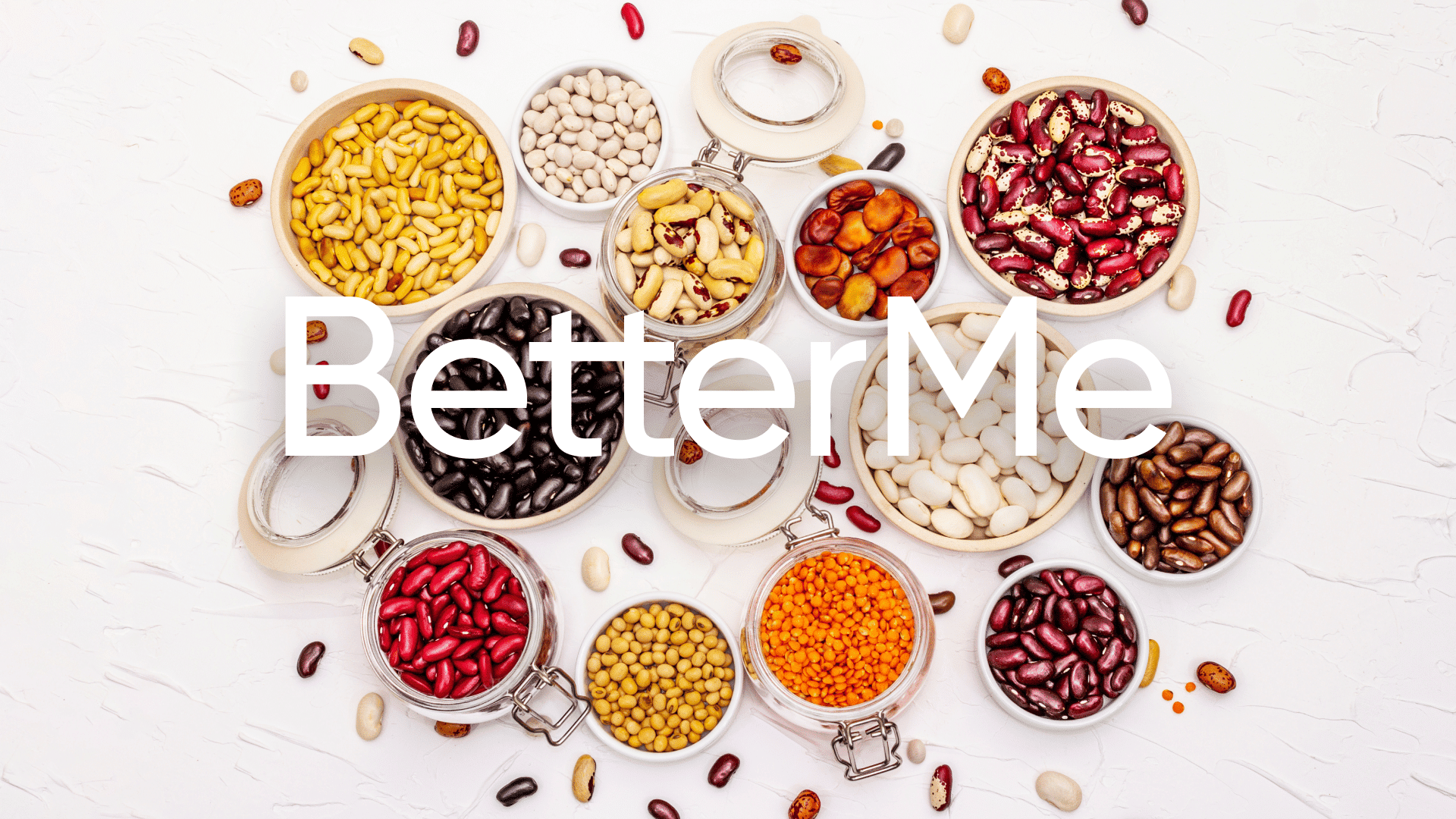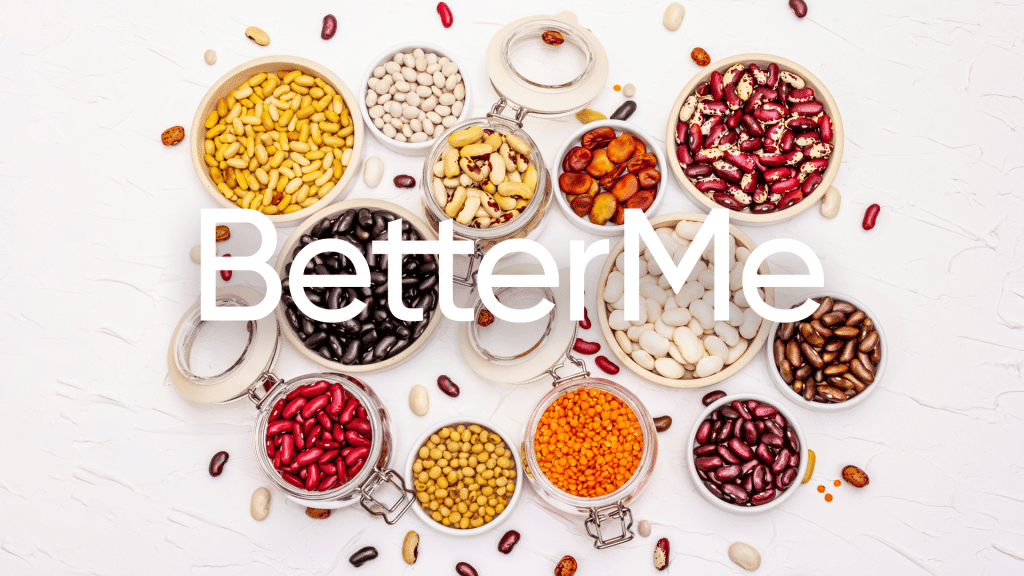 Hummus Bowl Nutrition
A typical hummus bowl will contain between 400 and 600 calories. This will vary depending on the ingredients used and the size of the bowl.
A large portion of the calories in a hummus bowl come from the hummus itself (4). One cup of store-bought hummus contains around 500 calories . However, you can easily lighten up your bowl by making homemade hummus or using a lighter variety of the standard hummus, or simply adjusting the amount you add.
Lightening up your bowl will also reduce the fat and sodium content. This is because some brands of store-bought hummus can be high in both of these nutrients.
Making your own hummus at home is also a good way to control the ingredients. This way you can avoid adding any unhealthy or unwanted ingredients.
Hummus Bowl Recipes
There's no one way to make a hummus bowl. The ingredients and proportions can be easily customized to fit your taste preferences and dietary needs.
Here are a few recipes to get you started: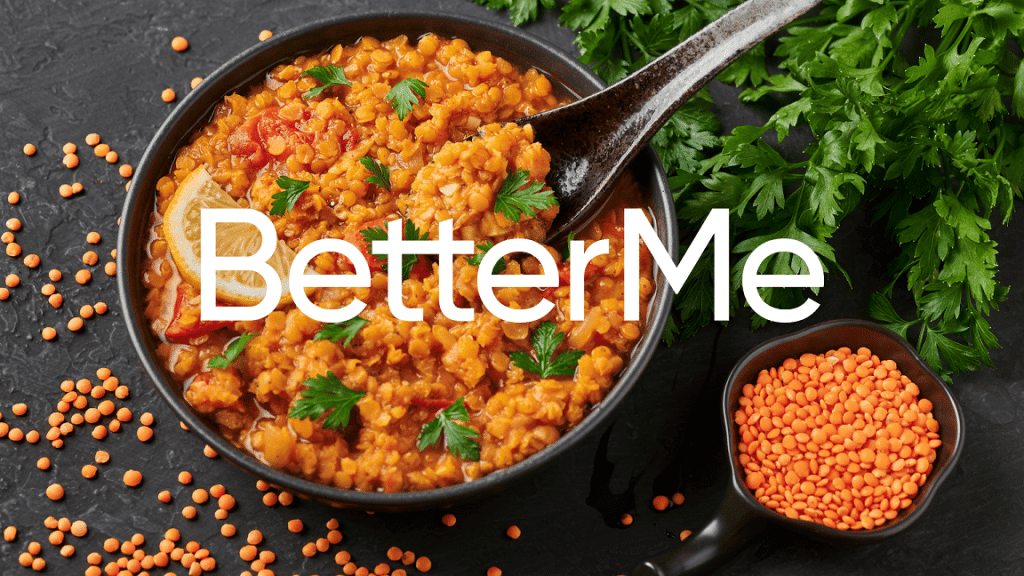 Hummus Recipe (3)
Homemade hummus is easy to make and can be tailored to your taste preferences. 
Ingredients:
1 x 400g can chickpea , don't drain

1 tbsp tahini paste

1 fat garlic clove , chopped

3 tbsp 0% fat Greek yogurt

a squeeze of lemon juice
Instructions: 
Drain the chickpeas, reserving 100ml of the water. 

Add all of the ingredients into a blender or food processor, and blitz until smooth.

Taste and adjust the seasoning as necessary. If the hummus is too thick, add some of the reserved chickpea water to thin it out.

Enjoy as a dip or spread, or use in a hummus bowl.
Nutrition Per Serving: 
135 Calories

5.1g fat

12.4 g carbs 

7.5 protein 

0.5 g salt
BetterMe app will kick you out of the mental funk, shake off your extra weight, rid you off your energy-zapping habits, and help you sculpt the body of your dreams. Intrigued? Hurry up and change your life for the better!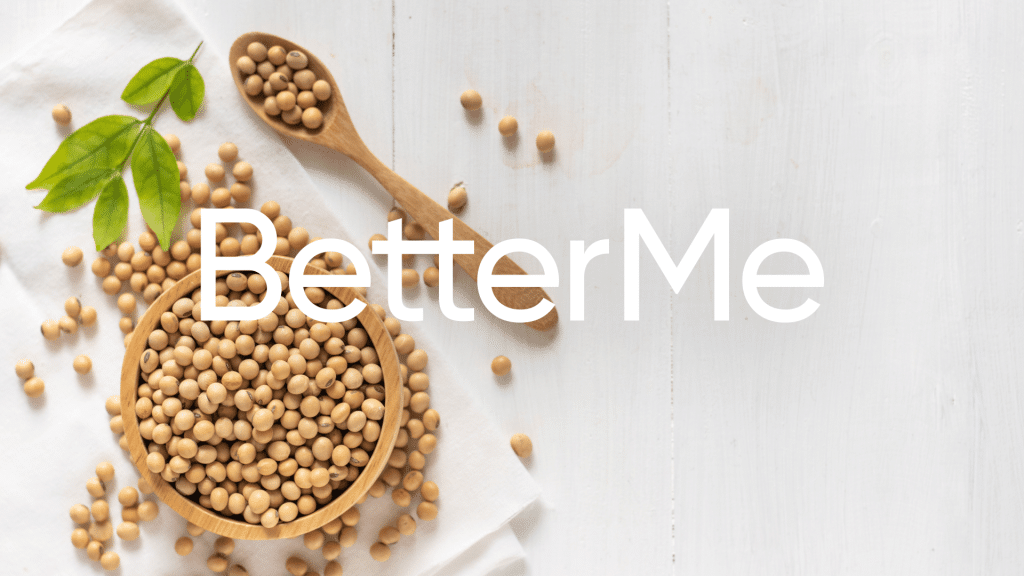 Mediterranean Hummus Power Bowl (6)
Exciting flavors and colors abound in this nutrient-rich bowl. It also packs a serious protein punch that will leave you feeling full and energized all day.
Ingredients:
1/3 cup (75 mL) canola oil

1/2 tsp (2 mL) salt and pepper

1/2 tsp (2 mL) dried oregano

2 1/2 cups (625 mL) mixed greens

2 cups (500 mL) cooked green lentils

2 cups (500 mL) cooked whole red lentils

3/4 cup (175 mL) diced cucumber

1 (15 oz/400 mL) can sliced black olives, drained

1/2 lb (250 g) Feta cheese, crumbled

2/3 cup (150 mL) diced tomatoes

4 Tbsp (60 mL) prepared hummus
Instructions:
Prepare the vinaigrette by whisking together the canola oil, salt, pepper and oregano. Set aside.

In a large bowl, combine the mixed greens, lentils, cucumber, olives, Feta cheese and tomatoes.

Drizzle with the vinaigrette and top with hummus. Serve immediately.
Nutrition Per Serving:
710 Calories

54 g carbs

45 g fat

 28 g protein

1730 mg sodium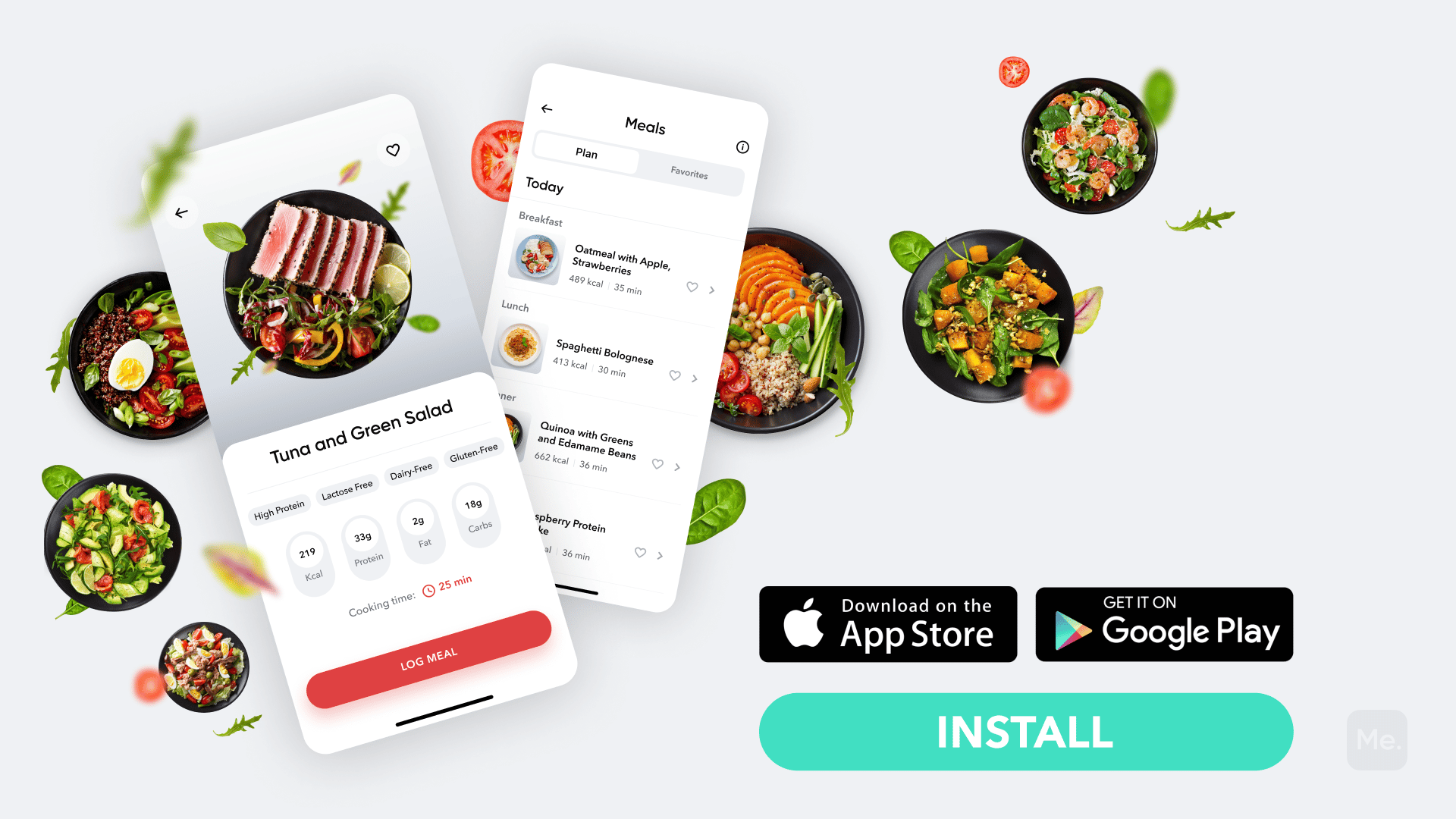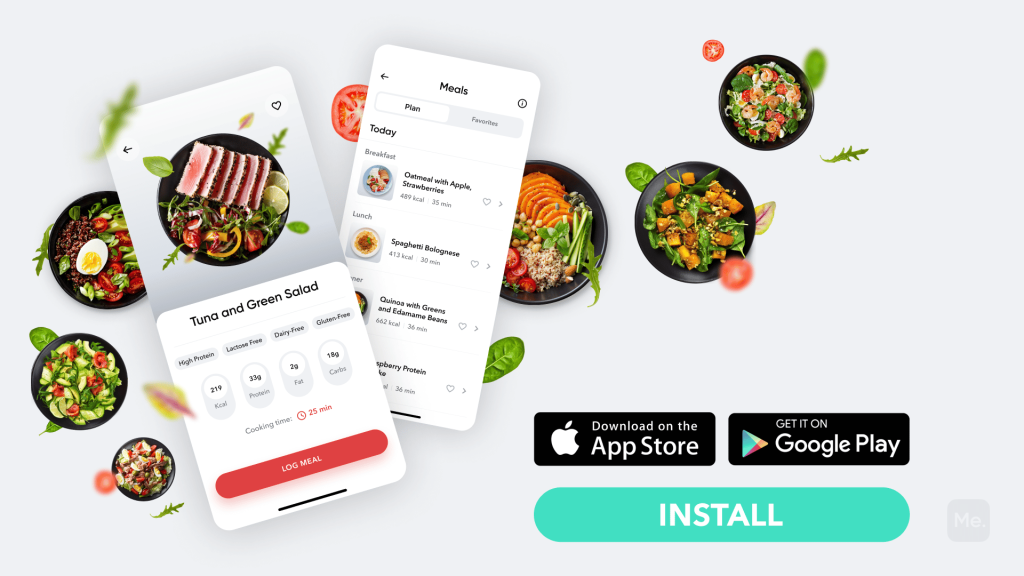 Vegan Hummus Bowl (7)
Vegans can enjoy a delicious and nutritious hummus bowl too! This recipe is packed with plant-based protein and fiber, and can be easily customized to your liking.
Ingredients:
⅓ cup hummus

8 English cucumber slices (or standard cucumber, peeled)

1 handful red onion slices (or shallot)

1 handful cherry tomatoes, sliced

1 handful Kalamata olives

2 tablespoons feta cheese, to sprinkle (optional or use vegan feta for vegan)

1 handful baby greens or chopped lettuce (optional)

½ cup cooked rice or packaged pre-cooked rice (optional) or Easy Couscous or Easy Orzo

1 pita bread, pita chips, or gluten free crackers

Optional toppings: Jarred Calabrian chilis or roasted red peppers, caper berries, fresh herbs, frozen or homemade falafel, etc.
Instructions:
Slice the cucumbers, tomatoes, and onion. Pits the olives. If using lettuce or other greens, chop them. 

Place ⅓ cup of hummus in a medium bowl or on a large plate. 

Arrange the cucumber slices, onion, tomatoes, olives, feta cheese (if using), and other toppings around the hummus. 

Sprinkle with a little bit of salt and pepper, if desired. Serve with pita bread, crackers, or gluten free crackers on the side.
Nutrition Per Serving: 
552 calories

86.2g carbohydrates

17 g protein

17.1 g fat
Read More: Secrets Of Eating Healthy While Traveling
Easy Hummus Bowl With Chicken Shawarma (2)
This grain bowl piled high with homemade chicken shawarma, hummus, tomatoes, and cucumbers is perfect for a quick and healthy weeknight meal.
Ingredients:
1 ½ pounds boneless, skinless thighs 

1 cup hummus

1 1/2 cups cooked quinoa (1/2 cup dry cooked according to package directions)

¼ cup feta, crumbled

thinly sliced cucumbers

shredded cabbage

extra virgin olive oil

lemon wedges

thinly sliced basil

pickled red onions

Ingredients For Shawarma Marinade

2 tablespoons olive oil

1 tablespoon honey (or pure maple syrup or agave)

½ lemon, juiced

3 cloves garlic, finely chopped or grated

1 ½ tsp ground cumin

1 ½ tsp smoked paprika

¾ teaspoon ground cinnamon

¾ teaspoon ground ginger

¾ teaspoon dried oregano

¾ teaspoon ground turmeric

optional: 1/4 – 1/2 teaspoon cayenne pepper, as desired

1 teaspoon kosher salt

1 teaspoon ground black pepper
Instructions:
Marinate the chicken in the fridge for at least 2 hours, or up to 24 hours.

When ready to cook, preheat the oven to 400 degrees F. 

Line a baking sheet with parchment paper and place the chicken on the prepared baking sheet. Bake for 20 minutes, until cooked through. 

Remove from the oven and thinly slice the chicken.

To assemble, start by adding 1/2 cup hummus to each bowl. 

Top with quinoa, sliced chicken, feta cheese, cucumbers, cabbage, and pickled red onions. 

Drizzle with olive oil and serve with lemon wedges, basil, and more hummus on the side.
Nutrition Per Serving:
585 calories

35.9 g fat, 37.9 g protein 

35.6 g carbohydrates

747.8 mg sodium
Lean and toned up body isn't just a far-fetched fantasy. Check out the BetterMe app and watch it propel your weight loss journey into high gear!
The Bottom Line
Hummus bowls are a delicious and nutritious way to enjoy a variety of flavors and textures in one meal. They can be easily customized to your liking, and make for a quick and easy weeknight dinner. So what are you waiting for? Give them a try!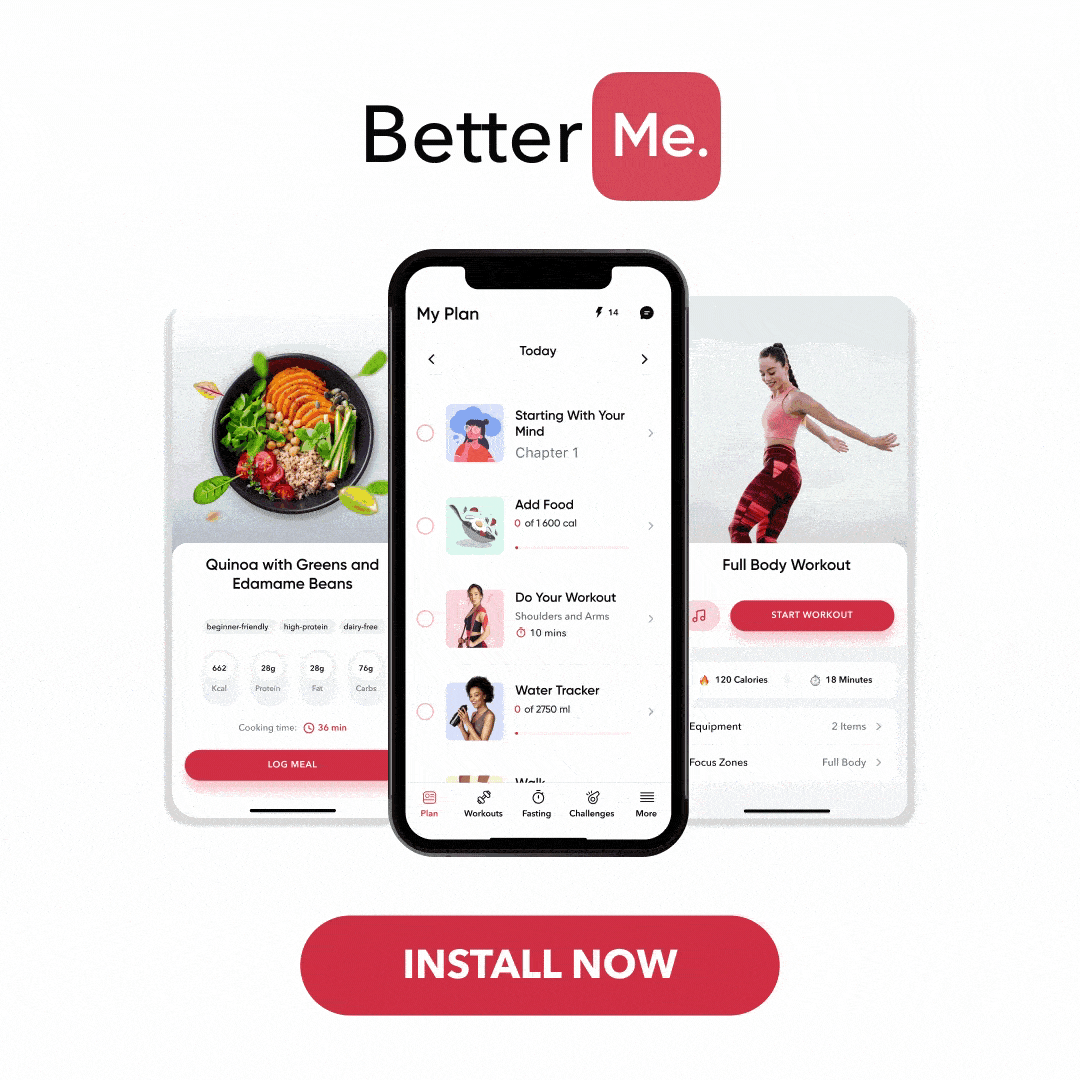 DISCLAIMER:
This article is intended for general informational purposes only and does not address individual circumstances. It is not a substitute for professional advice or help and should not be relied on to make decisions of any kind. Any action you take upon the information presented in this article is strictly at your own risk and responsibility!